12 Best Things to Do in Toyama
Toyama Travel Guide: What to Do in Toyama Now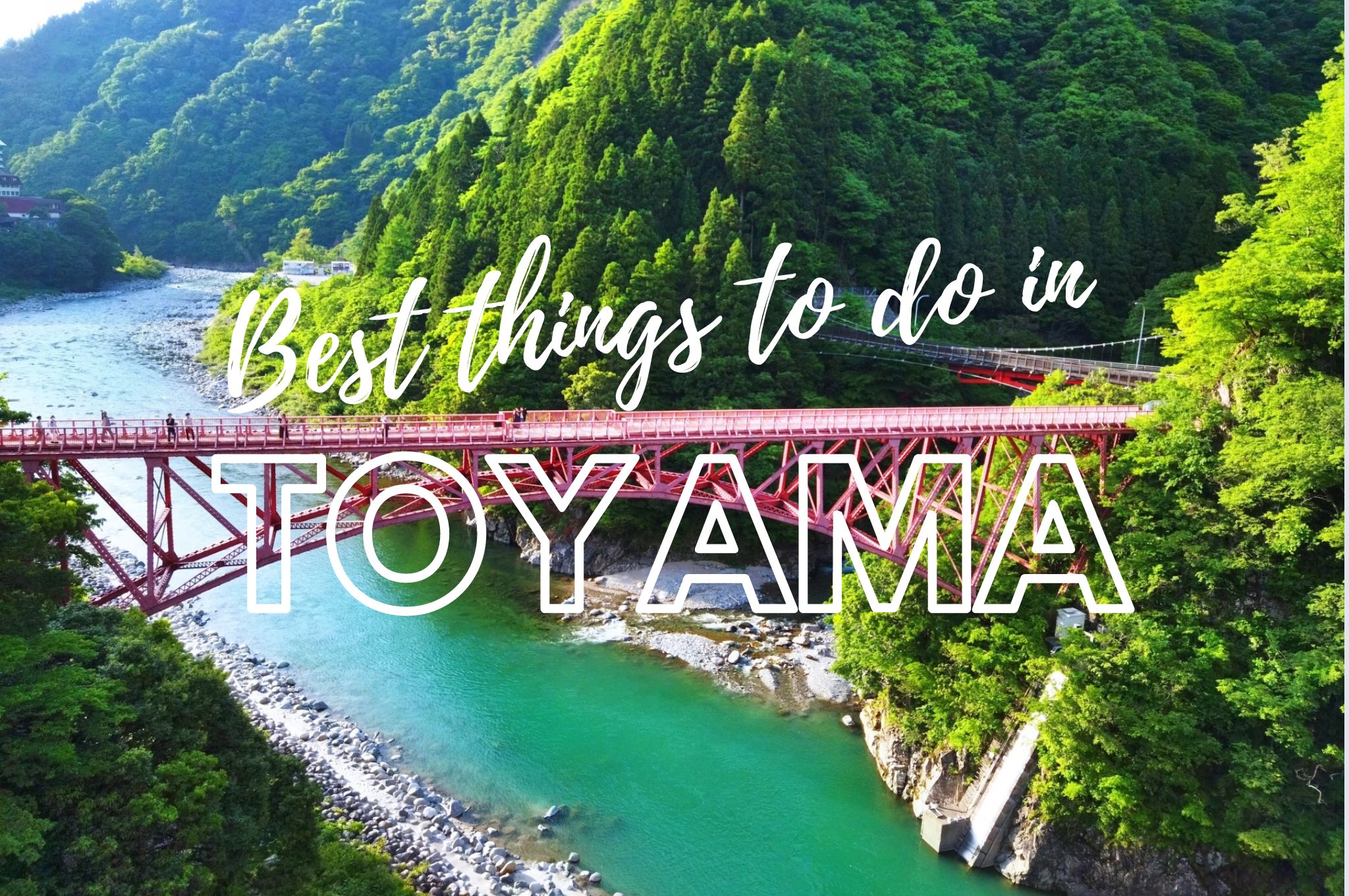 Discover the wonders of Toyama, a hidden gem on Japan's west coast. A haven for nature lovers in search of breathtaking landscapes, the majestic Tateyama Mountain Range or the serene Kurobe Gorge are some of its most unforgettable sights. History buffs will find plenty to explore at Gokayama and Shirakawago UNESCO Heritage sites or the Toyama Castle. Art enthusiasts can indulge in the city's glass-making traditions at the Toyama Glass Art Museum. And, of course, no visit to Toyama is complete without savoring the city's fresh seafood and locally-produced sake. Join us as we take you on a journey through the best things to do in Toyama.
With this Chubu Region Bucket List, let's also check out the surrounding tourist attractions: Best Things to Do in Chubu
---
1. Walk Among Snow Giants at Tateyama-Kurobe Alpine Route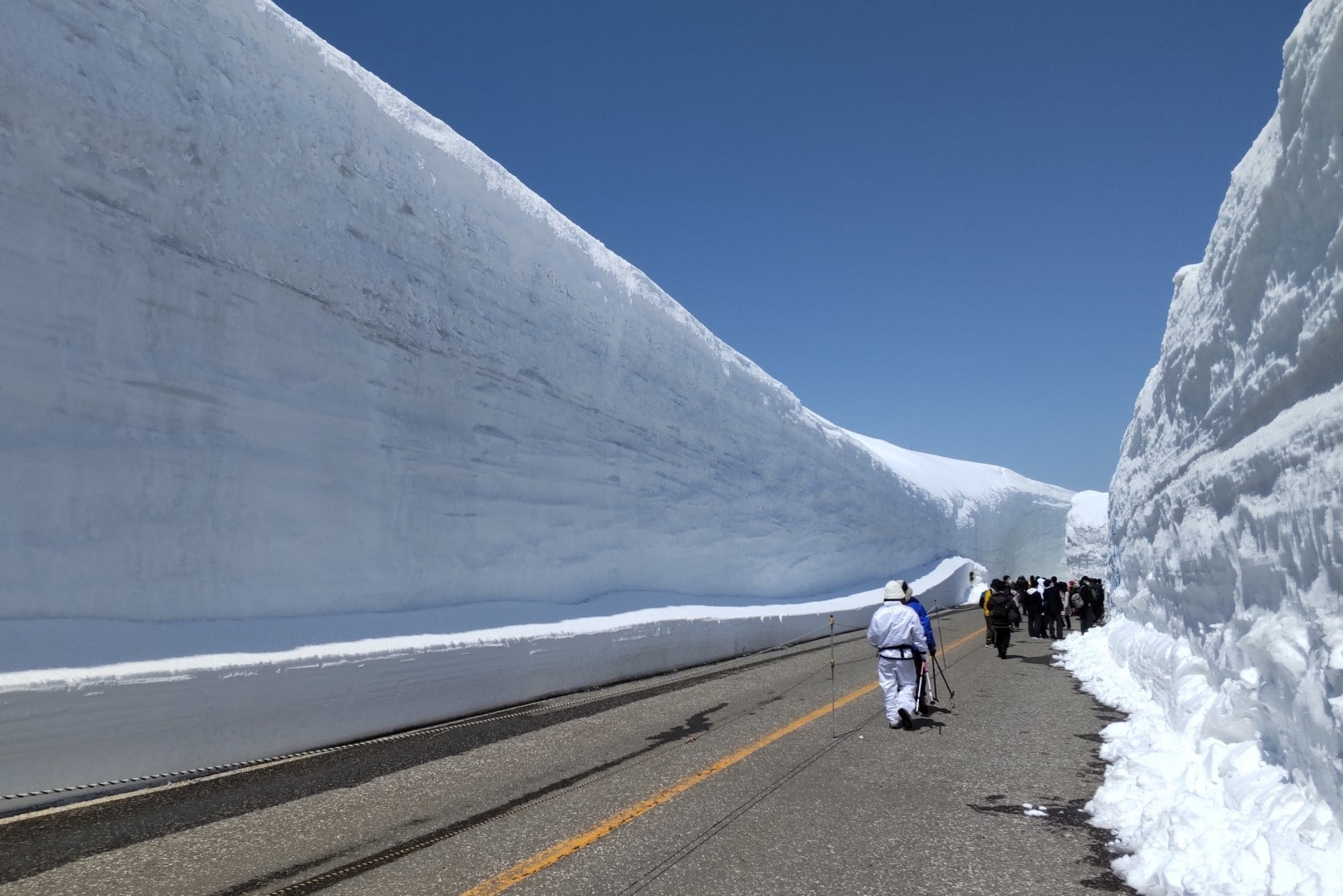 The Tateyama-Kurobe Alpine Route (立山黒部アルペンルート) is a stunning mountain route that spans over 90 kilometers, offering spectacular views of the Tateyama Mountain Range along the way. The route includes various modes of transportation, such as cable cars, trolley buses, and a ropeway, and visitors can enjoy hiking, skiing, and snowboarding depending on the season. The absolute best highlight of the route is the iconic Snow Wall, which can reach up to 20 meters and may even last until the beginning of summer. Other must-see spots include the Kurobe Dam, Japan's tallest dam where an observation deck allows for breathtaking views of the mountains and Lake Kurobe. There's also Murodo, the highest point in the alpine route and a popular spot for outdoor activities.
▶ Tateyama Kurobe Alpine Route official website: https://www.alpen-route.com/en/
2. Ride the Kurobe Gorge Railway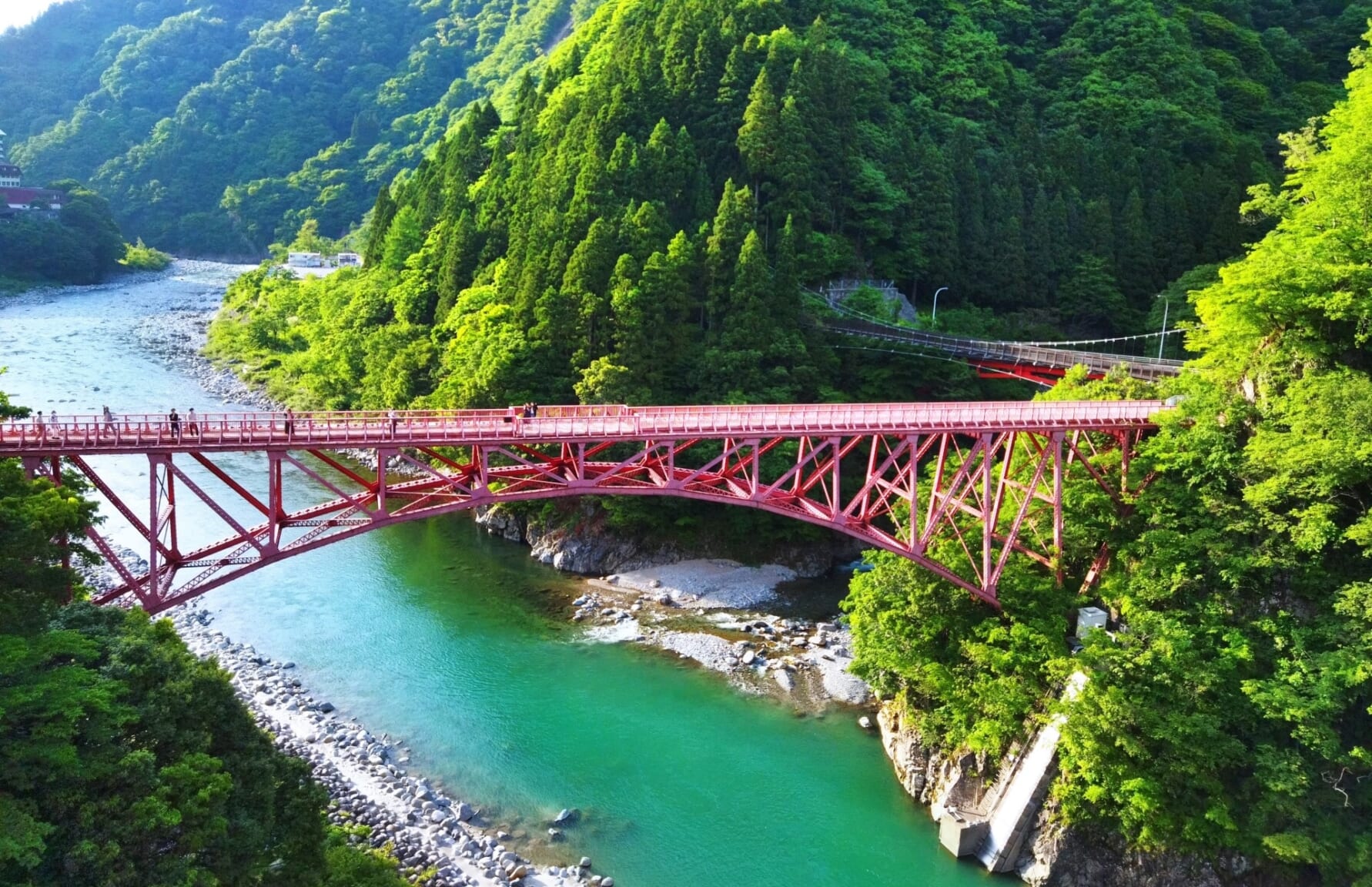 The Kurobe Gorge Railway (黒部峡谷鉄道) is a seasonal scenic railway that travels through the deep and narrow Kurobe Gorge, known for its stunning autumn foliage and picturesque views. A remnant from the construction of the nearby Kurobe Dam which was originally intended as an industrial railroad, nowadays is one of the most recommended activities around the area. This 20Km train ride takes about 80 minutes and includes several stops where visitors can explore the surrounding nature through numerous hiking trails if they wish to stop along the way, otherwise, just sit back and relax while enjoying the unique perspective of the gorge and the surrounding mountains a perfectly fine option as well. The service only runs between spring and autumn, generally from late April to mid-November, although the most popular season is during fall.
▶ Kurobe Gorge Railway official website https://www.kurotetu.co.jp/en/route_guide/
3. Travel Back in Time at Gokayama and Shirakawago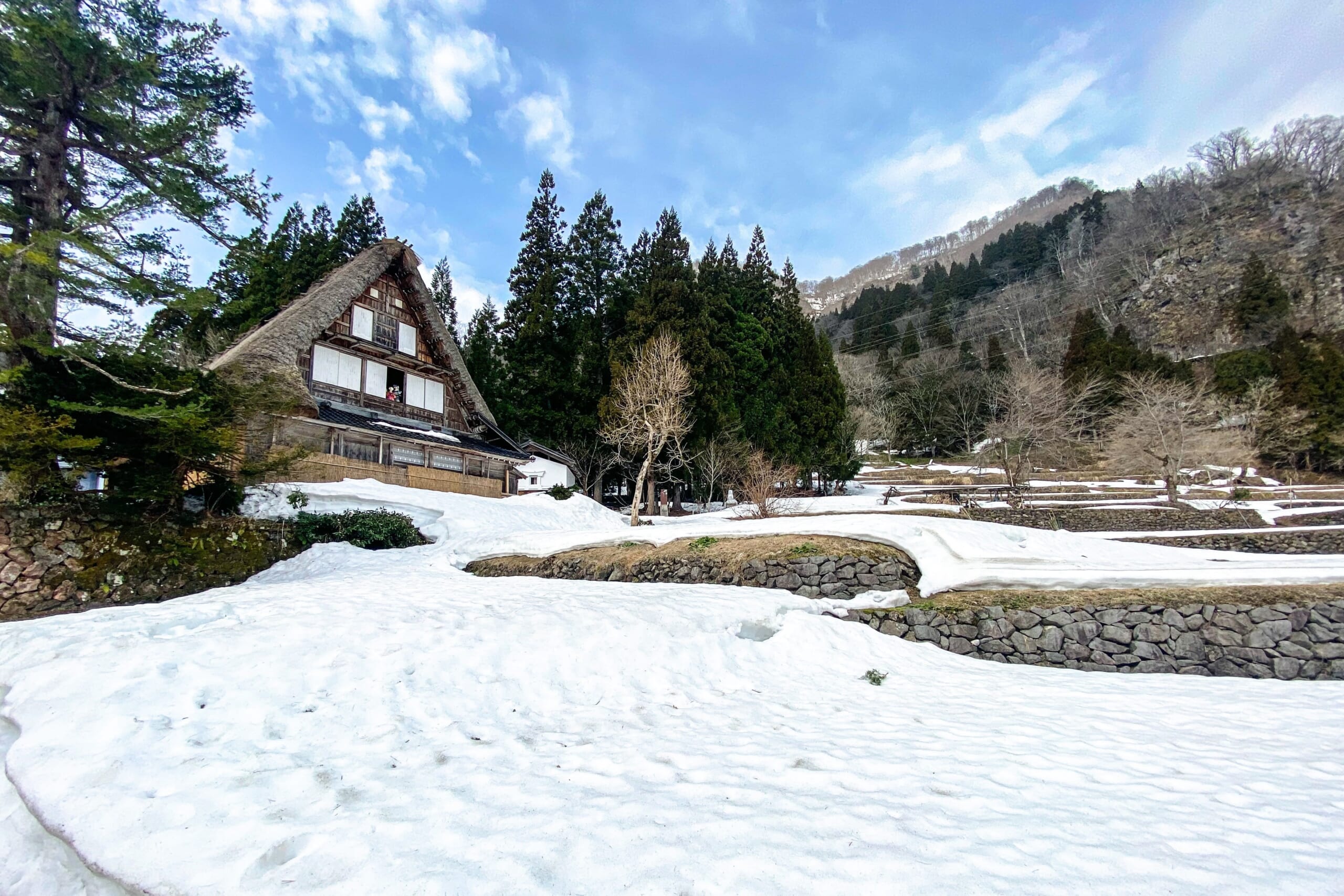 Gokayama (五箇山) and Shirakawago (白川郷) are two picturesque villages, designated as UNESCO World Heritage Sites, located in the mountainous regions of Toyama Prefecture and neighboring Gifu Prefecture, respectively. These traditional villages are famous for their unique architecture, which features thatched-roof houses known as gassho-zukuri, named after their resemblance to hands in prayer. These charming sites provide an invaluable experience for visitors about the local culture and history by exploring the traditional houses and participating in hands-on activities, visiting the small museums, and watching unique cultural manifestations such as the Kokiriko folk dance. The villages are particularly beautiful in the winter when they are covered in snow, creating a magical atmosphere.
▶ Gokayama Village official website https://gokayama-info.jp/en/
▶ Shirakawago Village official website https://www.vill.shirakawa.lg.jp/en/
For more information about Gokayama and Shirakawago, check the following link!
4. Feel the Spirituality at Takaoka Great Buddha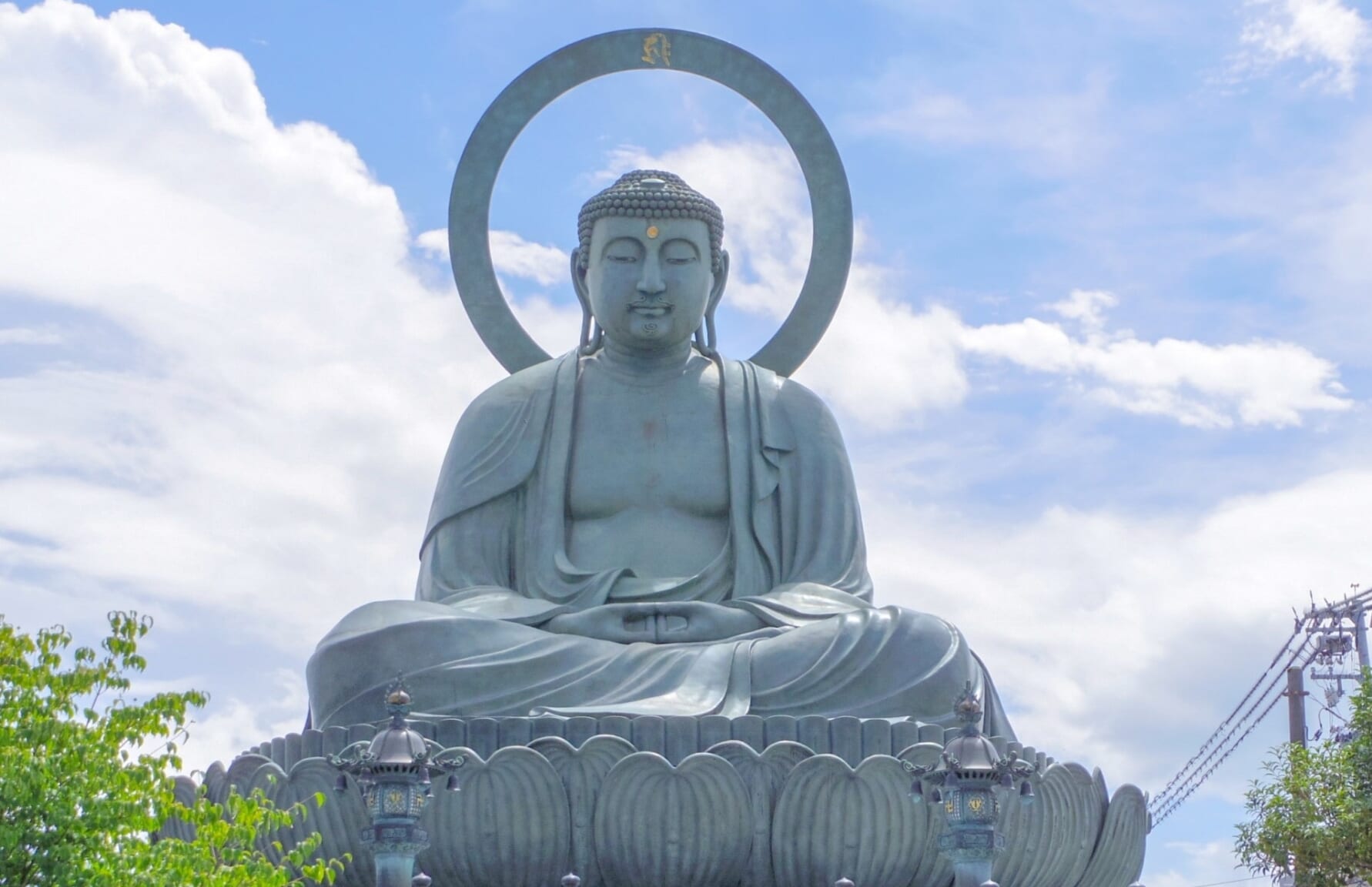 The Takaoka Great Buddha (高岡大仏) is a fascinating and imposing attraction located in Daibutsuji Temple in Takaoka City. This impressive bronze statue, completed in 1933, is 15.85 meters tall, placing it among the largest Buddha statues in Japan. The monument's history actually dates back to 1745 (although some argue the first wooden statue goes further back to 800 years ago), but it was originally made of wood. A series of fires eventually convinced the temple to go for a more durable material instead, and so the bronze statue came to be since bronzeware was traditionally one of the town's main industries. However, the wooden head of the statue's previous iteration is preserved inside the Buddha itself, which can be seen if you enter the statue's pedestal.
▶ Toyama Prefecture Tourism website with information about Takaoka Great Buddha https://visit-toyama-japan.com/en/places-to-go/21108
5. Discover the Beauty of Amaharashi Coast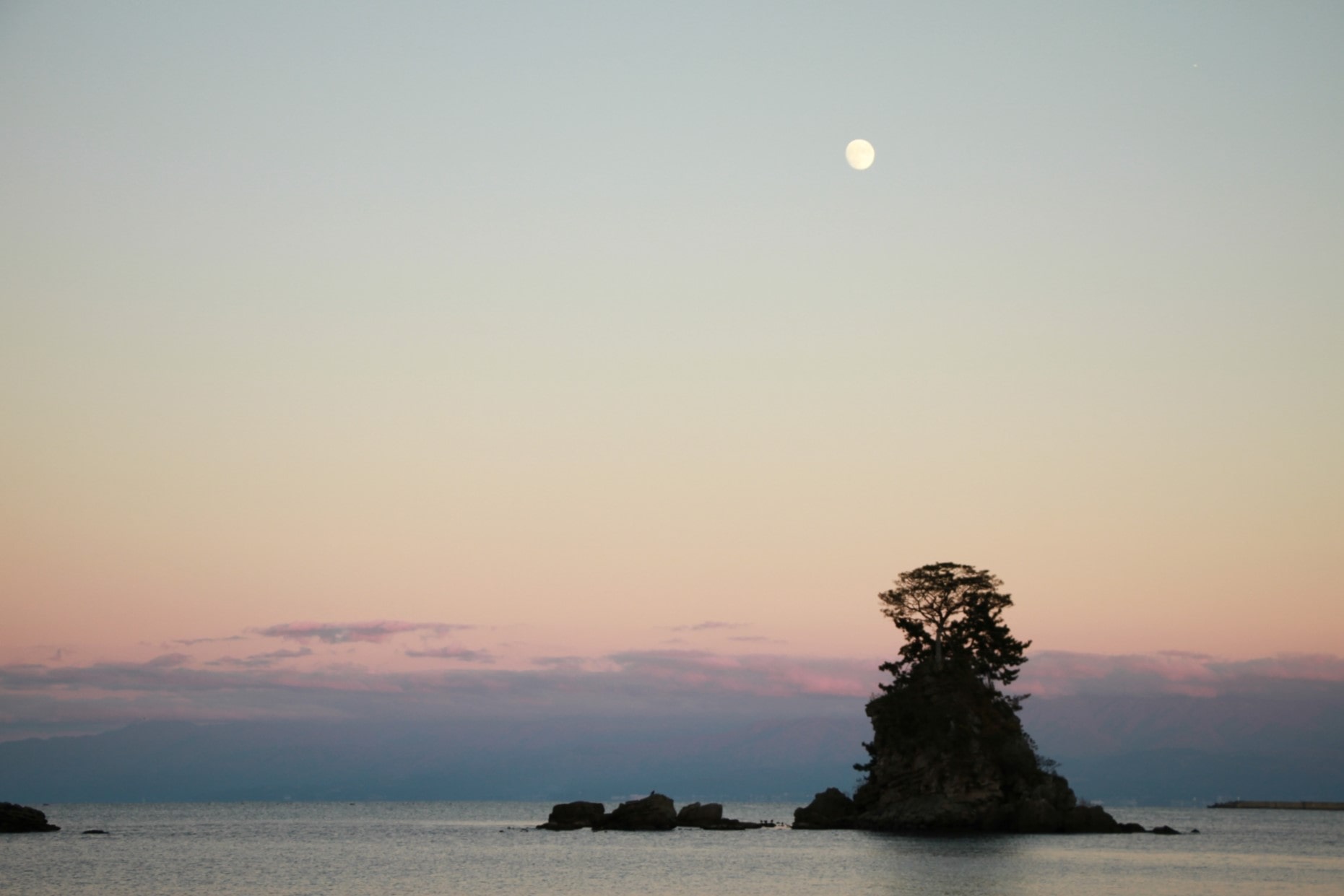 The Amaharashi Coast (雨晴海岸) is a stunning and serene stretch of coastline at the base of Noto Peninsula, in the northern part of Toyama. The scenic beauty of its white sands, pristine beaches and green pines amid singular rock formations has been a constant source of inspiration for artists since ancient times. So much so that this place was already featured among the works compiled in The Anthology of Myriad Leaves, one of the earliest Japanese poetry anthologies. Nowadays it's designated as a National Site of Scenic Beauty and one of Japan's Best 100 beaches. The most popular spot is where the Onnaiwa rocky islet is located, which is especially photogenic during sunrises or sunsets and on clear days against the backdrop of the Tateyama Mountains.
▶ Toyama Prefecture Tourism website with information about Amaharashi Coast https://visit-toyama-japan.com/en/places-to-go/21011
6. Become Inspired at Toyama Glass Art Museum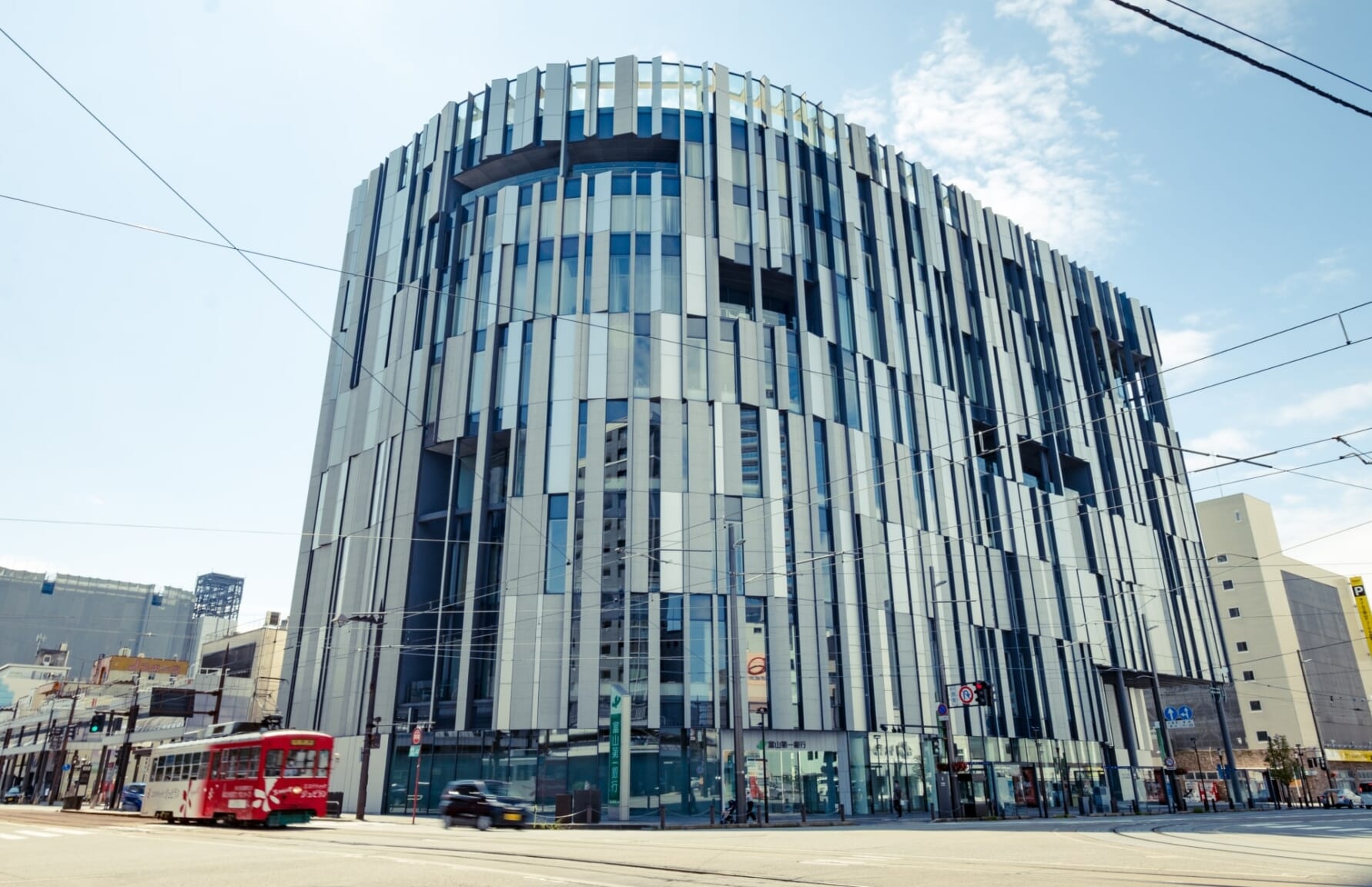 The Toyama Glass Art Museum (富山市ガラス美術館) in Toyama City is a must-visit for anyone interested in contemporary art and design. Opened in 2015, the museum showcases an impressive collection of glass art from both Japanese and international artists and offers visitors a chance to learn about the history and techniques of glass art through a permanent exhibition and a series of temporary exhibitions. The museum's unique architecture, designed by the renowned architect Kuma Kengo, is also a highlight and is worth a visit on its own.
▶ Toyama Glass Art Museum official website https://toyama-glass-art-museum.jp/en/
7. Marvel at Inami's Wood Craftsmanship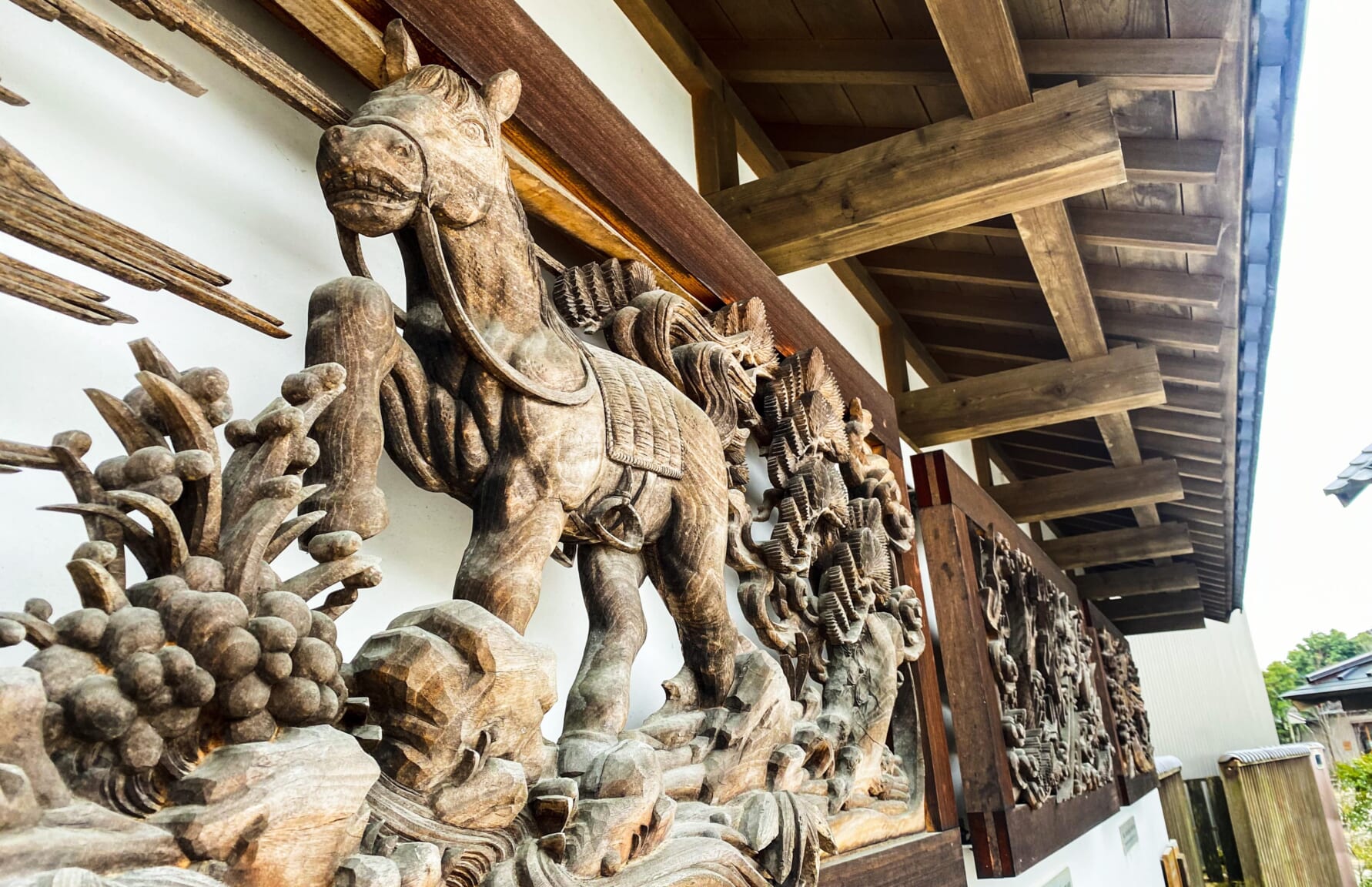 Inami district in Nanto city is home to Japan's most delicately refined wood carving techniques, known as Inami choukoku (井波彫刻). Here, specialized craftsmen dedicate themselves to creating those stunning pieces that embellish traditional homes, shrines and temples all over the country. Walking around Yokamashi-dori, the district's main road that's lined with woodcarving workshops, is like stepping back in time with its charming old-school architecture, where we can also experience the sounds of the workshops, selected as one of the Best Hundred Soundscapes in Japan. And once we're there, we cannot miss Zuisen-ji temple, the largest Buddhist temple in the Hokuriku region and the actual reason the district's advanced woodcarving culture started. After a fire in the late 19th century, this wooden temple needed reconstruction work, and Kyoto's best wooden carvers were sent here for this task. They also taught their techniques to local carvers in the process, sparking the craft that the area prides itself on nowadays.
▶ Inami district Woodcarving Cooperative official website https://inamichoukoku.jp/
▶ Zuisen-ji official website https://inamibetuin-zuisen-ji.amebaownd.com/
8. Discover Local History at Toyama Castle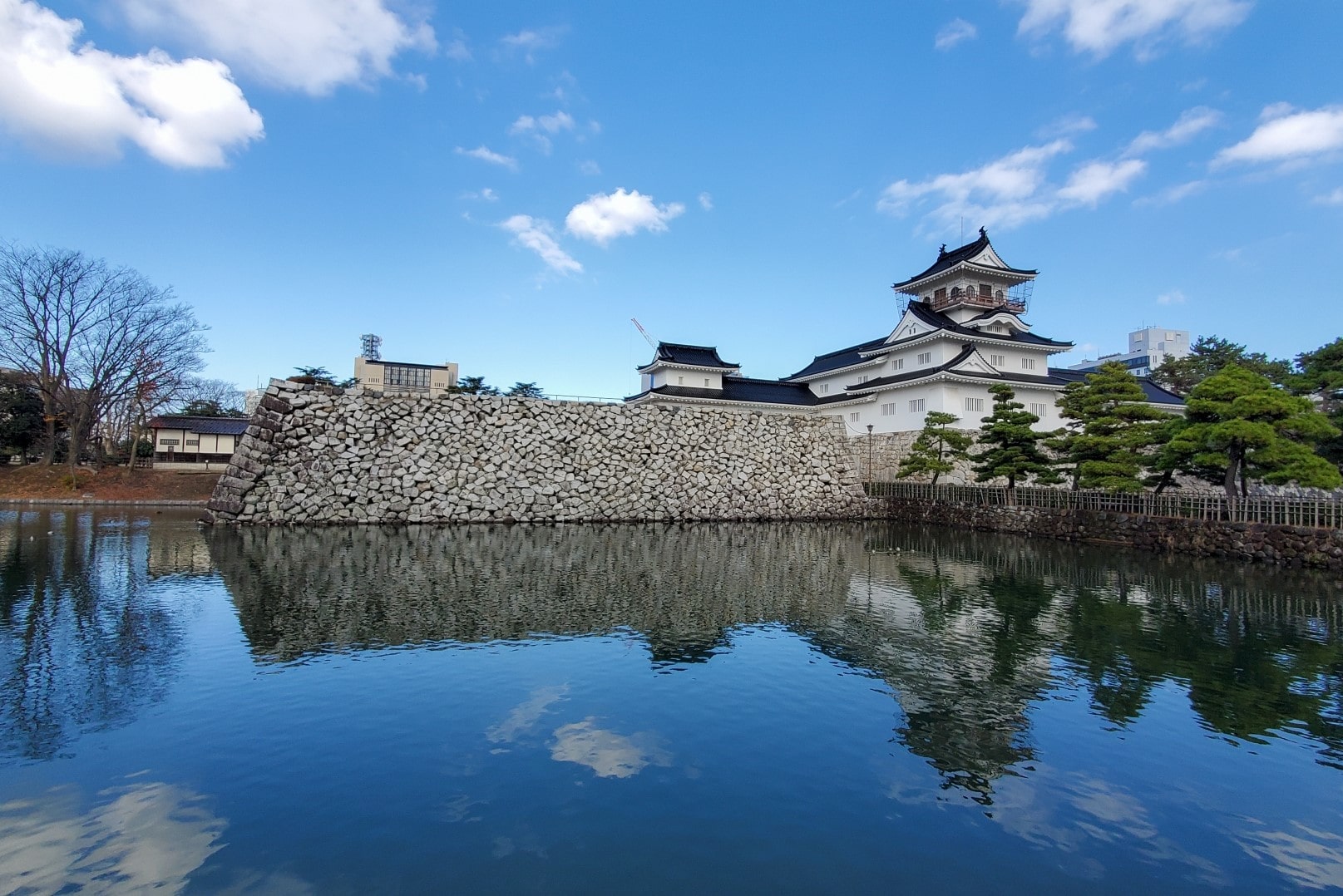 Toyama Castle (富山城), also known as Azumi Castle, is a historic site located in the heart of Toyama City. It was built in 1543 by the powerful warlord Lord Sassa Narimasa and later used as a residence by the powerful Maeda Clan during the Edo period, but was almost completely destroyed during World War II, with only a gate and some sections of the moat as the surviving original structures. A replica of the main keep of the castle was built in 1954 and currently houses the Toyama Local History Museum. So despite its lack of historical authenticity, it's a beautifully faithful replica and a great destination for history enthusiasts.
▶ Toyama City Travel website with information about Toyama Castle https://www.toyamashi-kankoukyoukai.jp/en/?tid=201332
9. Stroll Around The Port Town of Uchikawa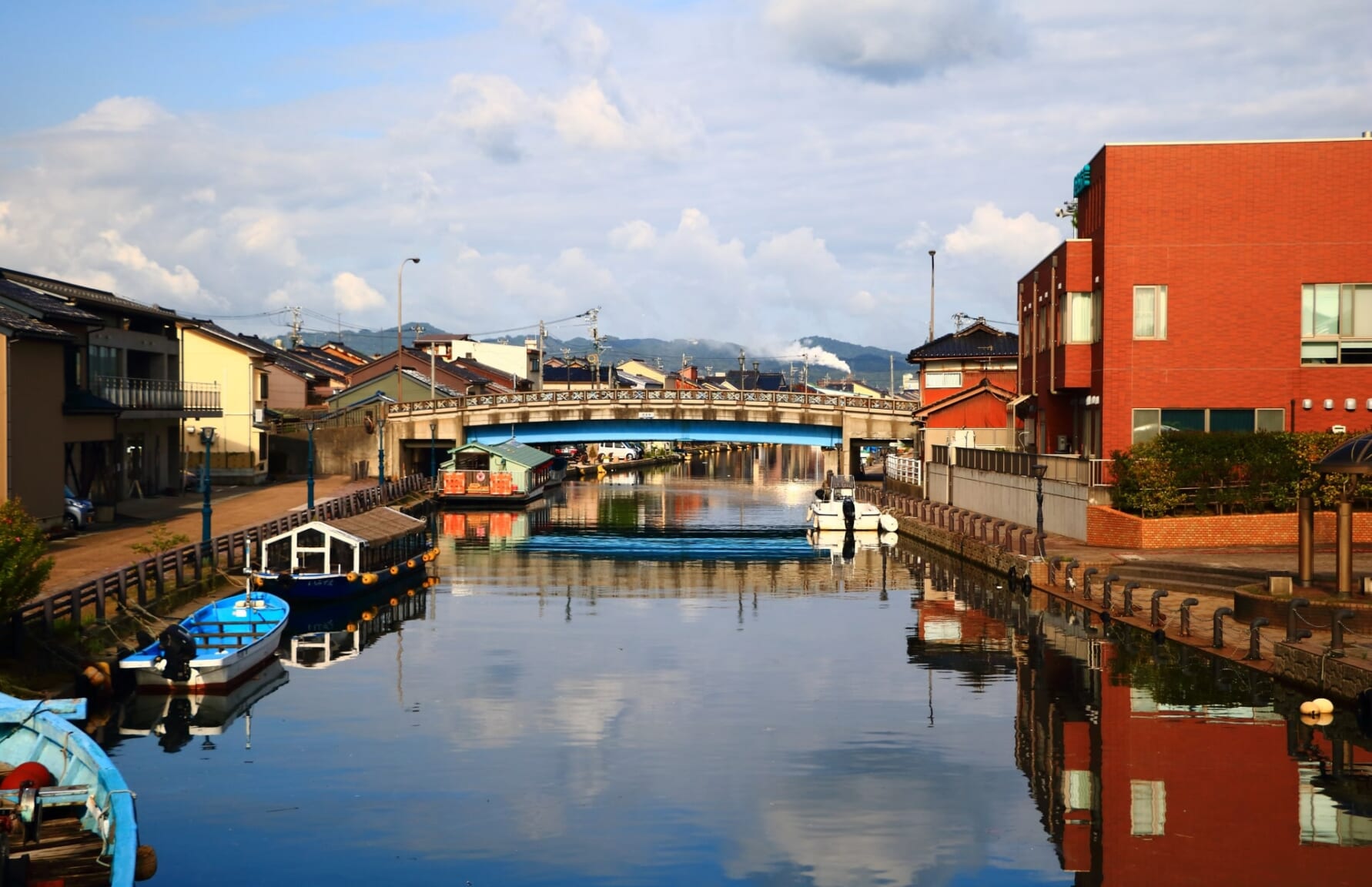 The Port Town of Uchikawa (内川) in Izumi City is a charming seaside town located in the southeastern part of Toyama Prefecture. It has a rich history as a bustling fishing port and a hub for trade with neighboring regions. The town's narrow streets along the Hojozuuchi River are lined with old-fashioned wooden houses, small shops, and traditional restaurants that serve fresh seafood caught daily by local fishermen. While the visitors can take a stroll along the harbor, watch the boats come and go, and enjoy the scenic views of the sea and the surrounding mountains.
▶ Toyama Prefecture Tourism official website with information about Uchikawa https://www.info-toyama.com/attractions/21053
10. Indulge in Toyama's Local Gastronomic Specialties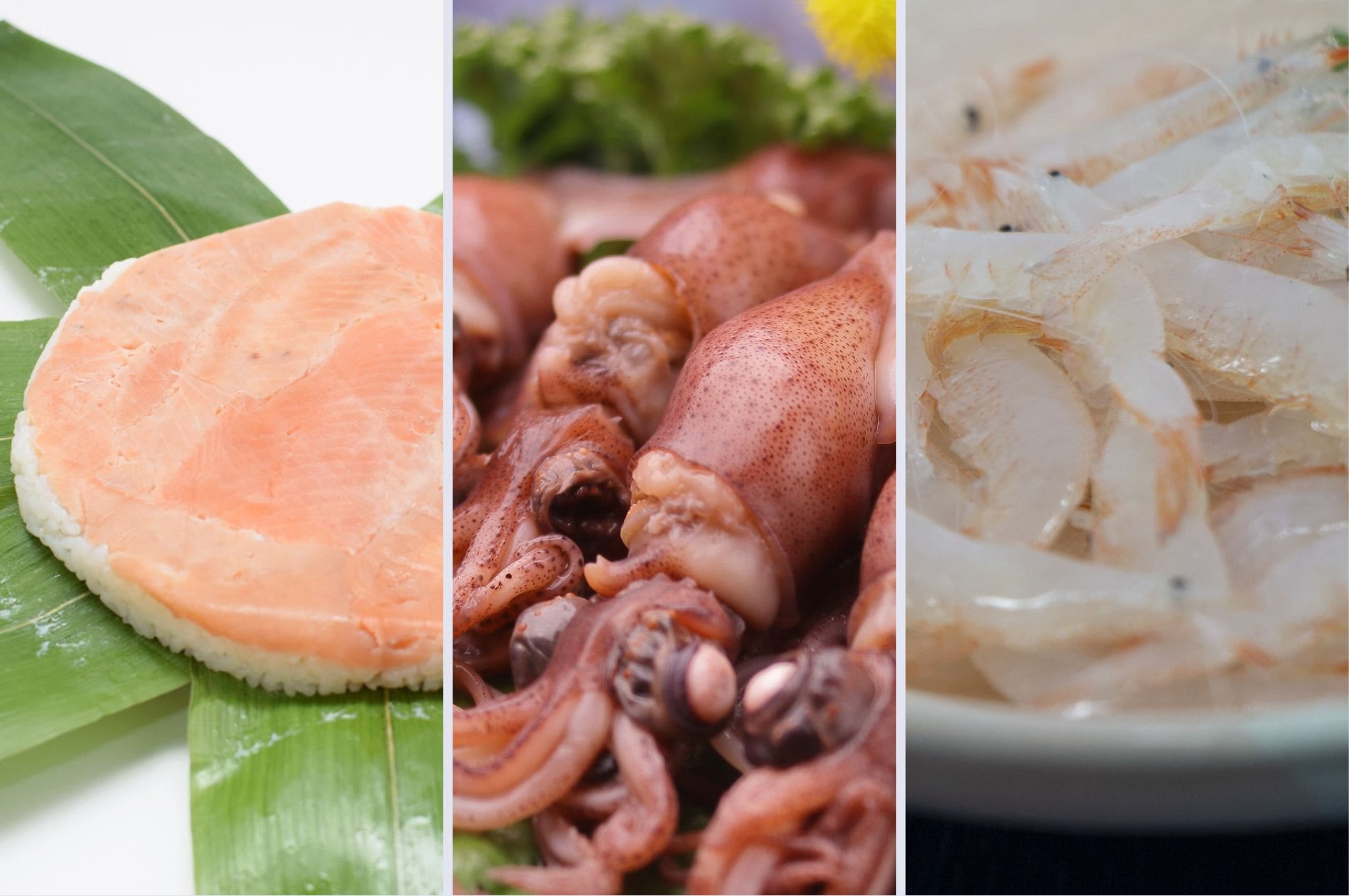 No trip can be complete without having a taste of the best that local gastronomy has to offer. A blessed location next to the Sea of Japan means that sushi and seafood are one of the absolute best highlights of the area. For instance, one of the most famous dishes in Toyama is known as masuzushi (鱒寿司). It consists of slices of marinated trout pressed on top of rice, in a circular shape and roughly the size of a small dessert plate, wrapped in bamboo leaves and packed in a small rounded wooden lunchbox. Firefly Squids (ホタルイカ) are also a local snack favorite, partially because of their beautiful bioluminescent glow that creates a gorgeous sight on Toyama Bay at night during spawning season. Another popular specialty product is the white shrimp (白エビ), one of the most prized catches in Toyama Bay as this is one of the very few places where it can be found. They owe their popularity to their soft texture and sweet flavor.
11. Unwind at the Hot Springs of Unazuki Onsen and Himi Onsen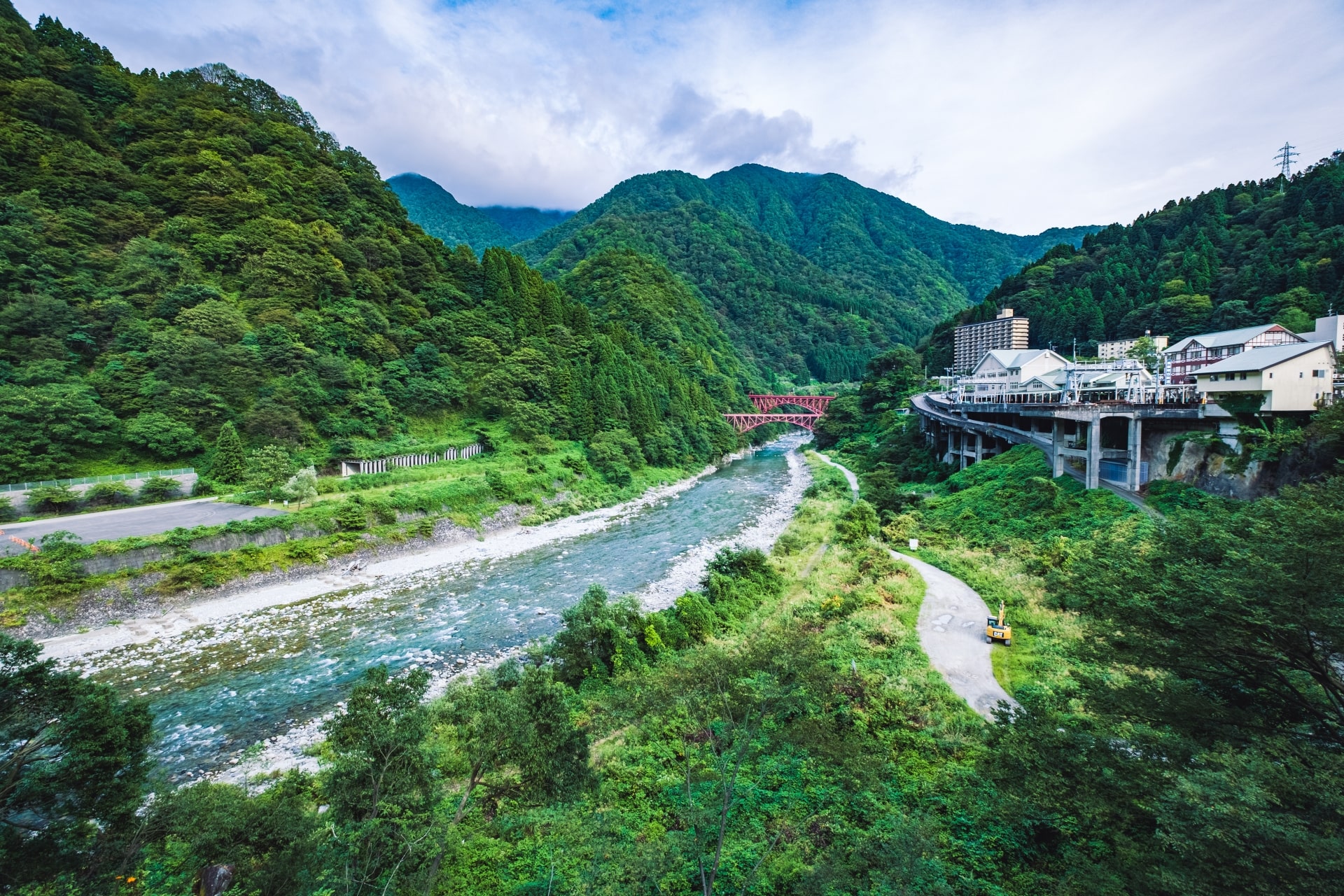 Unazuki Onsen (宇奈月温泉) and Himi Onsen Village (氷見温泉郷) are two of the most popular hot spring resorts in Toyama Prefecture. Unazuki Onsen is located in the picturesque Kurobe Gorge, while Himi Onsen Village is situated on the scenic Noto Peninsula. Both destinations offer visitors a chance to unwind in the soothing natural hot springs, surrounded by breathtaking mountain views and pristine forests. Unazuki Onsen's proximity to Kurobe Gorge is a great opportunity to enjoy both attractions, while Himi Onsen Village, boasts several locations where visitors can soak their feet in the hot spring water baths called "ashiyu" while enjoying the view of the sea.
▶ Kurobe Unazuki Onsen official website: https://www.kurobeunazuki.com/
▶ Himi City Tourism official website with information about Himi Onsen Village https://www.kitokitohimi.com/site/stay/himionsen.html
12. Taste the Finest Whiskey at Wakatsuru Saburomaru Distillery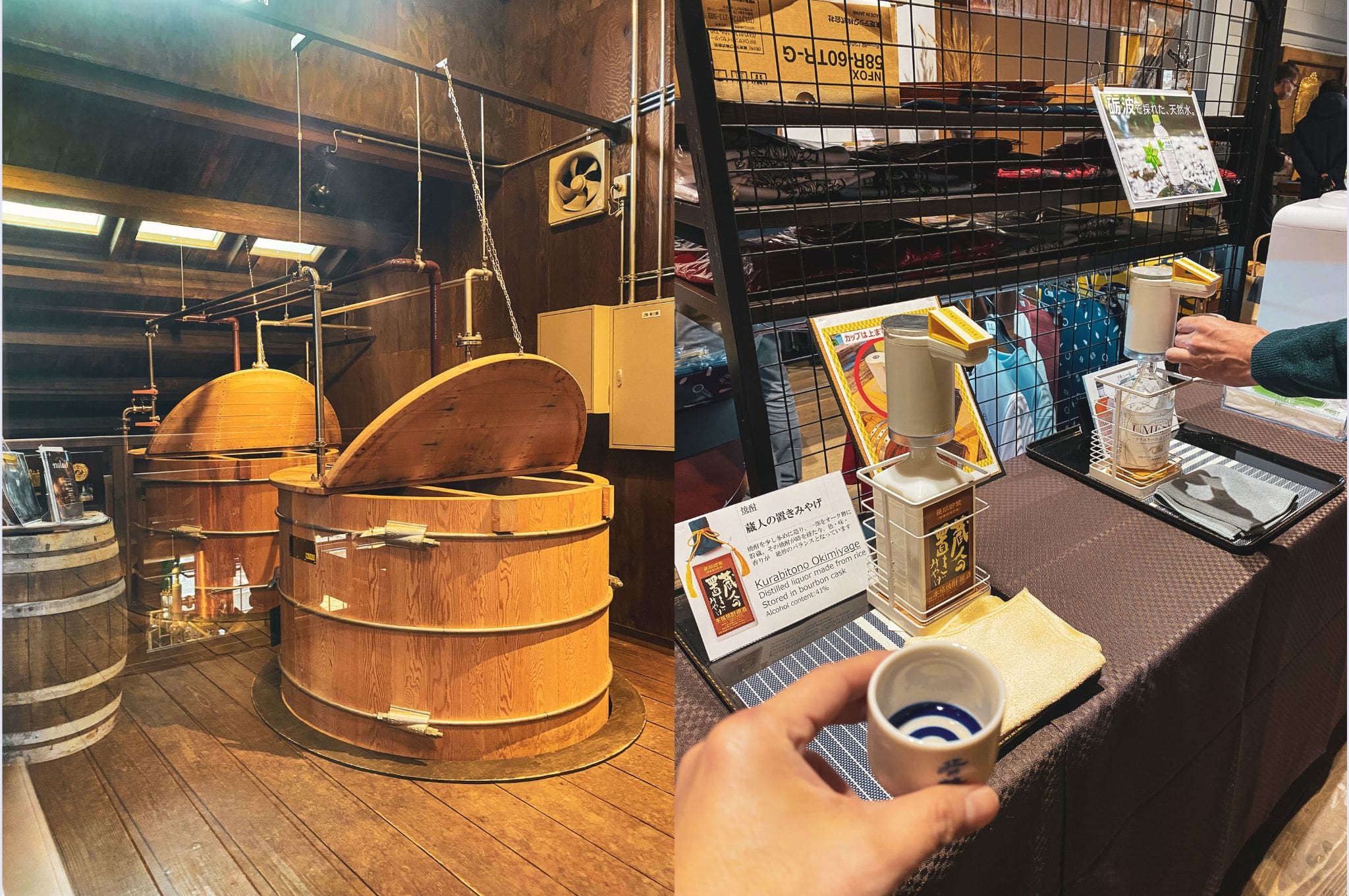 Wakatsuru Saburomaru Distillery in Tonami City has been producing whisky since 1952 after rice control and air raids during WWII led to a decline in sake production. So the distillery's first whisky was named Sunshine Whiskey as selected through a public contest, seeking to symbolize Japan's resurgence from the war. What started as a way to try to make the best of the circumstances, has continued on as a company that produces an excellent whisky with a smoky aroma that has earned multiple awards around the world, including two at the latest edition of World Whiskies Awards 2023. Spirits enthusiasts will be more than overjoyed to be able to take a tour around the distillery premises and will have the chance to try all the different products from the company.
▶ Wakatsuru Saburomaru Distillery official website https://www.wakatsuru.co.jp/saburomaru/
---
Toyama Prefecture is a captivating destination filled with unique and exhilarating experiences that cater to all types of travelers, and it's still a largely undiscovered destination for mass tourism, so embarking on the Hokuriku route, this is one of the destinations you can't really miss. Awe-inspiring natural sights, fascinating historical landmarks and delicious dishes are here waiting for you!
▽Here are the attractions you should experience across Japan with this Japan Bucket List!▽
▽Check more things to do in Chubu Region!▽
▶︎Best Things to Do in Toyama
▶︎Best Things to Do in Ishikawa
▶︎Best Things to Do in Fukui
▶︎Best Things to Do in Niigata
▶︎Best Things to Do in Yamanashi
▶︎Best Things to Do in Nagano
▶︎Best Things to Do in Gifu
▶︎Best Things to Do in Shizuoka
▶︎Best Things to Do in Aichi
▽Subscribe to our free news magazine!▽

For more information about traveling in Japan, check these articles below, too!
▽Related Articles▽
▼Editor's Picks▼
---