10 Best Things to Do in Niigata
Niigata Travel Guide: What to Do in Niigata Now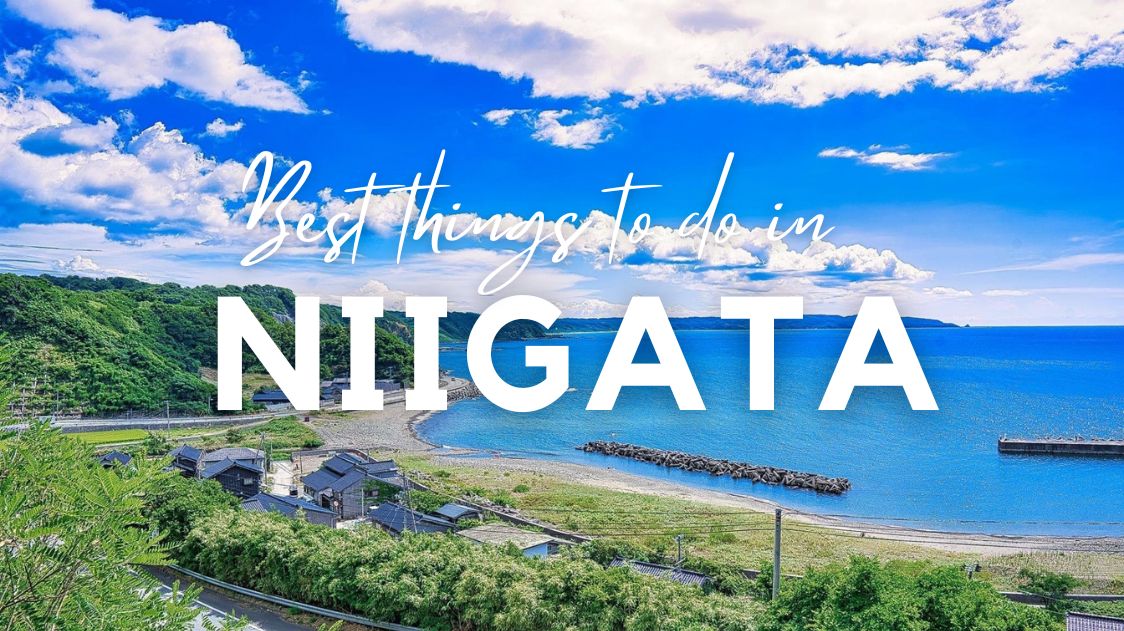 An often overlooked coastal jewel between mountains and the Sea of Japan, Niigata Prefecture offers a compelling ensemble of snowy wonders, epic rice wine tales, and seaside surprises. In this unassuming, rice-producing powerhouse, there's a fusion of the unexpected and the traditional that surprises even the most seasoned of travelers. Here, we're revealing the 10 best things to do in Niigata, a place where rice isn't just a staple, it's a showstopper!
---
1. Marvel at the Surreal Landscape of Hoshitoge Rice Terraces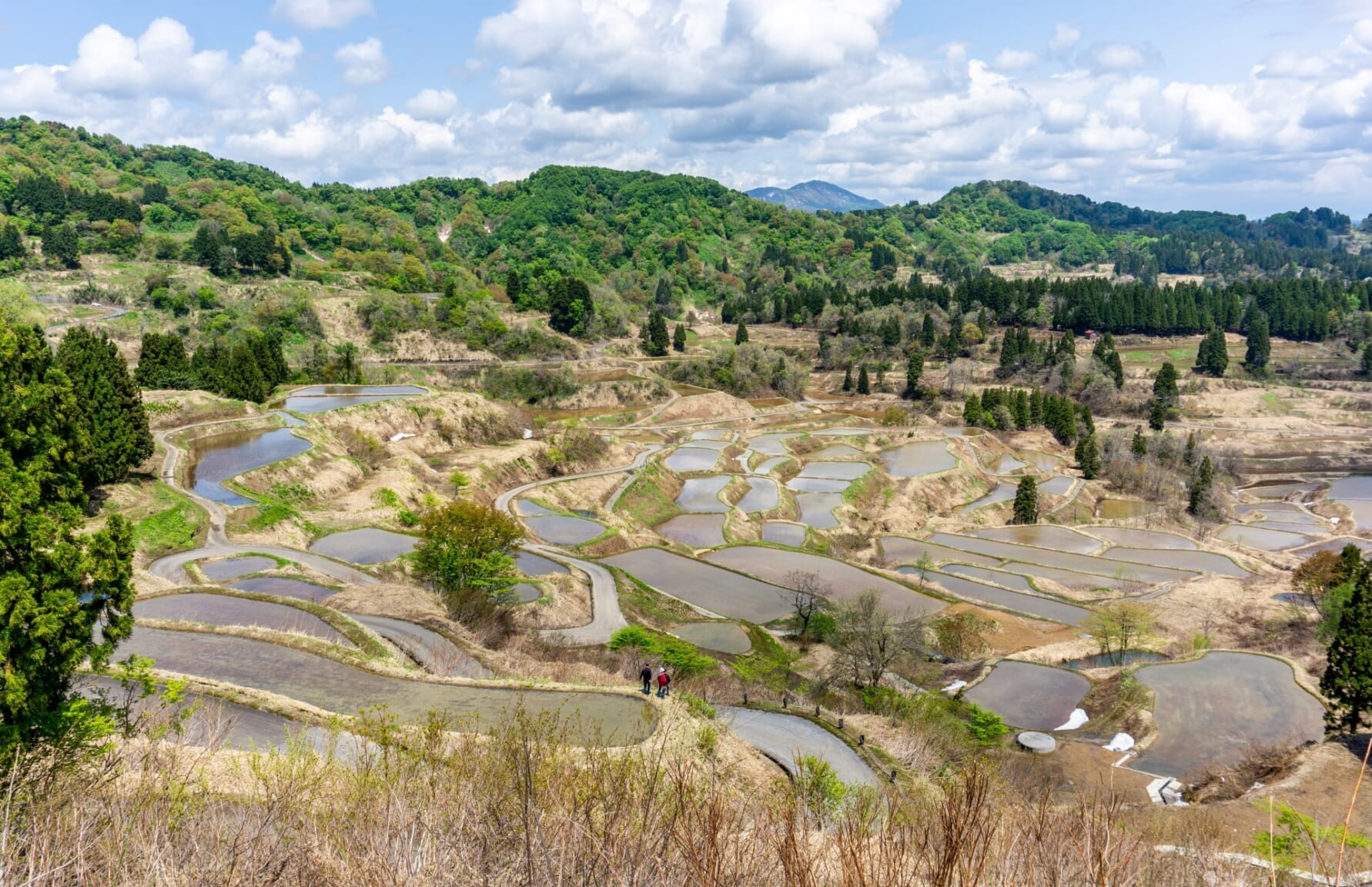 Ever played with building blocks as a kid? Well, the Hoshitoge Rice Terraces (星峠の棚田) are like nature's version of Lego. Picture thousands of shimmering pools cascading down a mountainside, each one meticulously hand-carved into the hill over generations. The real showstopper, though, is the view at dawn. As the sun peeks over the horizon, the terraces seem to morph into a vast, mirror-like mosaic reflecting the heavens. It's an epic sight that'll make your Instagram followers green with envy. Don't forget to bring your walking shoes, a full battery, and an appreciation for rural life!
▶ Tokamachi Tourism website with information about Hoshitoge Rice Terraces: https://www.tokamachishikankou.jp/en/spot/hoshitougenotanada-2/
▽To find out more about gorgeous rice field terraces▽
2. Become Speechless at Nagaoka Festival Grand Fireworks Show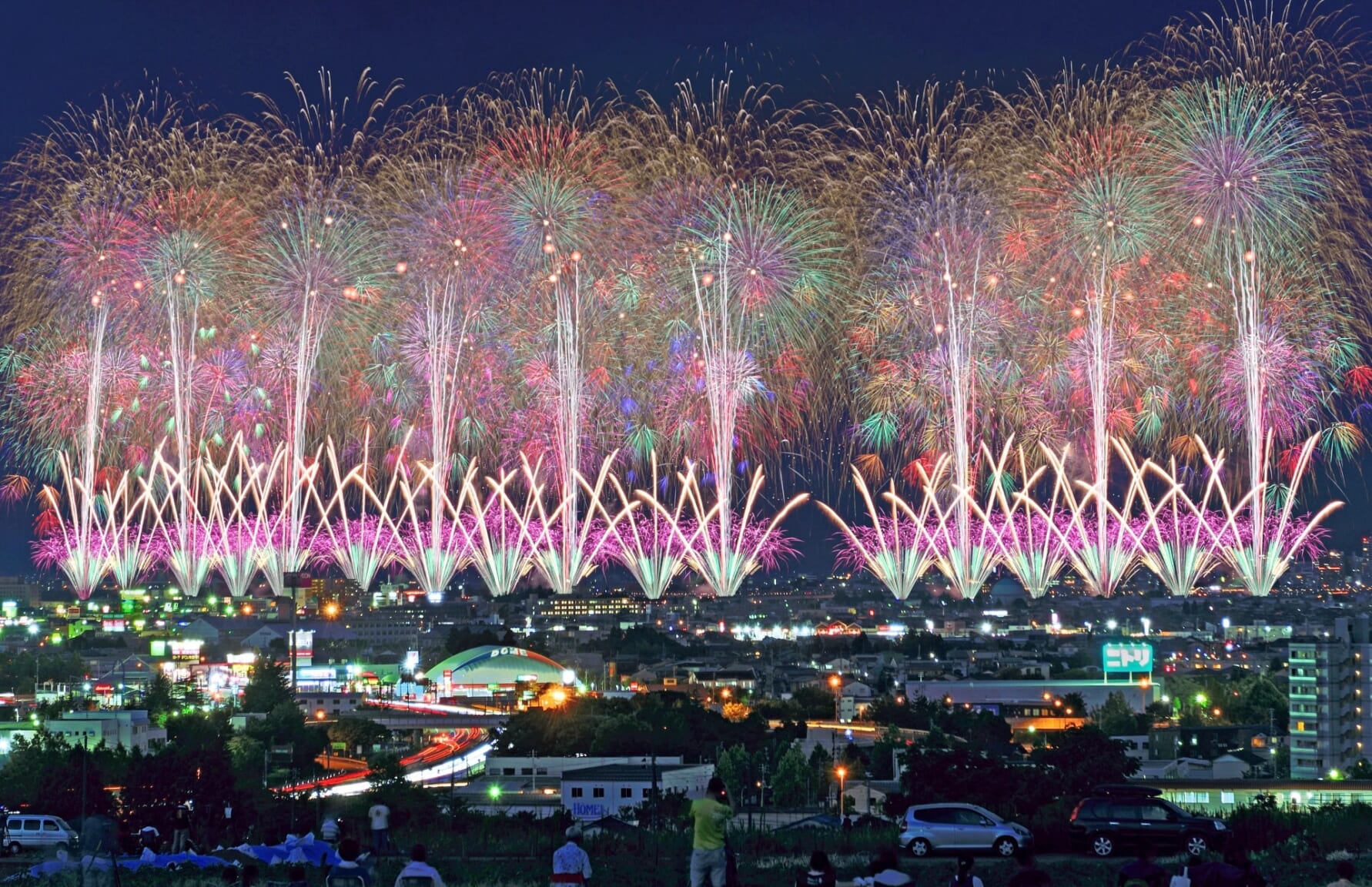 The Nagaoka Festival Grand Fireworks Show (長岡花火) is a high-octane spectacle that lights up the summer sky with color. Far from your average pyrotechnic display; every year on August 2nd and 3rd, it's a two-night extravaganza with over 20,000 fireworks transforming the inky blackness into a canvas of vibrant color. The festival is a celebration of resilience and rebirth, with the first edition created to support Niigata's comeback from the devastating earthquake Chuetsu Earthquake in 2004. Get ready to "ooh" and "aah" as each explosion tells a tale of strength and survival. Make sure to reserve seats on the website!
▶ Nagaoka Festival Grand Fireworks Show official website: https://nagaokamatsuri.com/en/
3. Traverse the Geological Wonder of Kiyotsu Gorge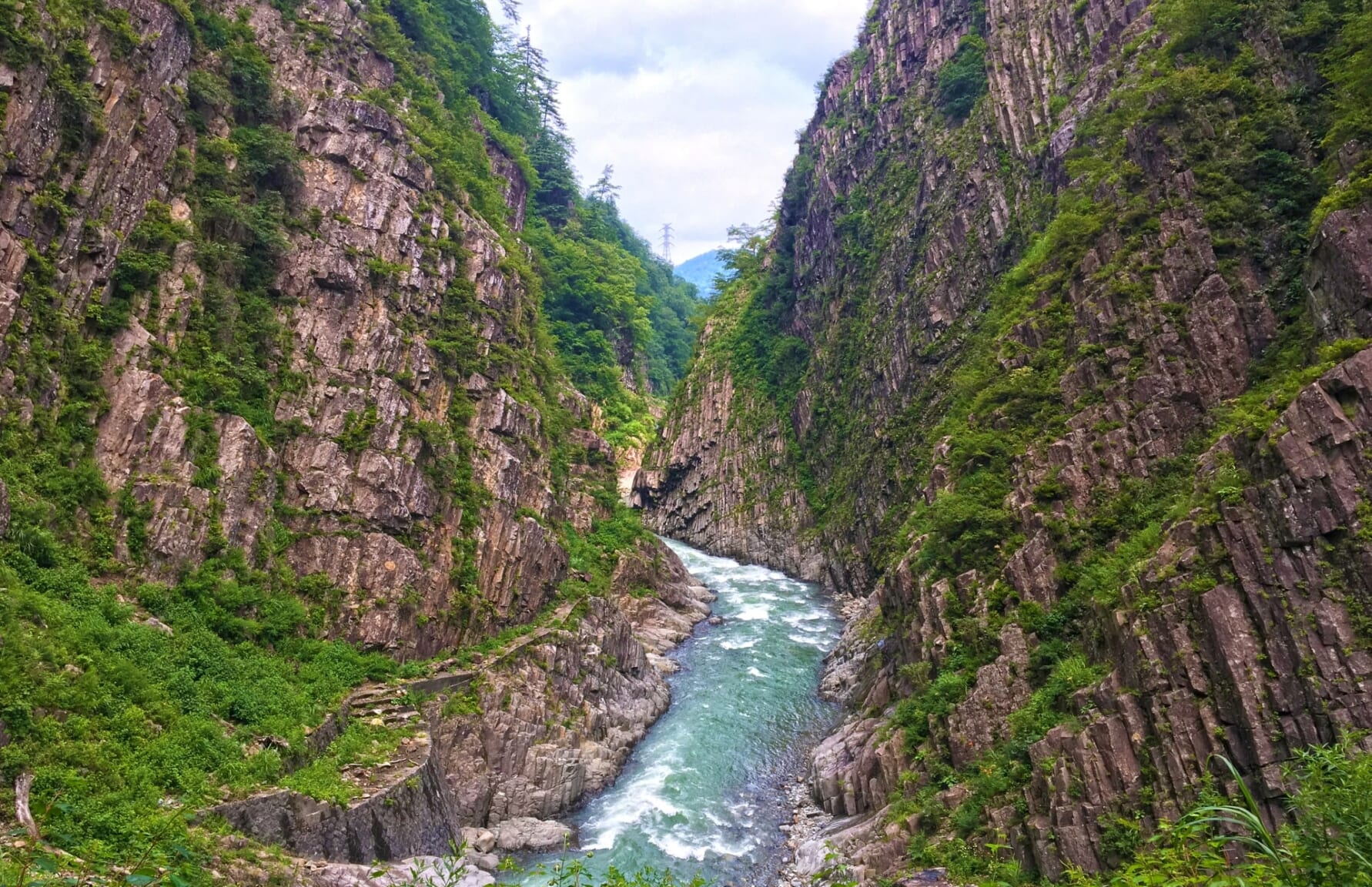 Time to get rugged at the Kiyotsu Gorge (清津峡), an immense chasm sliced into the earth by Mother Nature's very own sculpting tool – water. The gorge, one of the three largest in Japan, boasts some of the most dramatic rock formations you'll have ever seen, across 12,5 kilometers. There's even a tunnel you can walk through, giving you a front-row seat to the cliffside drama. By the end of your visit, you'll be convinced that nature is the best artist out there. Remember to pack a waterproof jacket; the gorge likes to spit a little when it's excited!
▶ Kiyostu Gorge official website: https://nakasato-kiyotsu.com/kiyotsukyou/
4. Find Spiritual Peace at Yahiko Shrine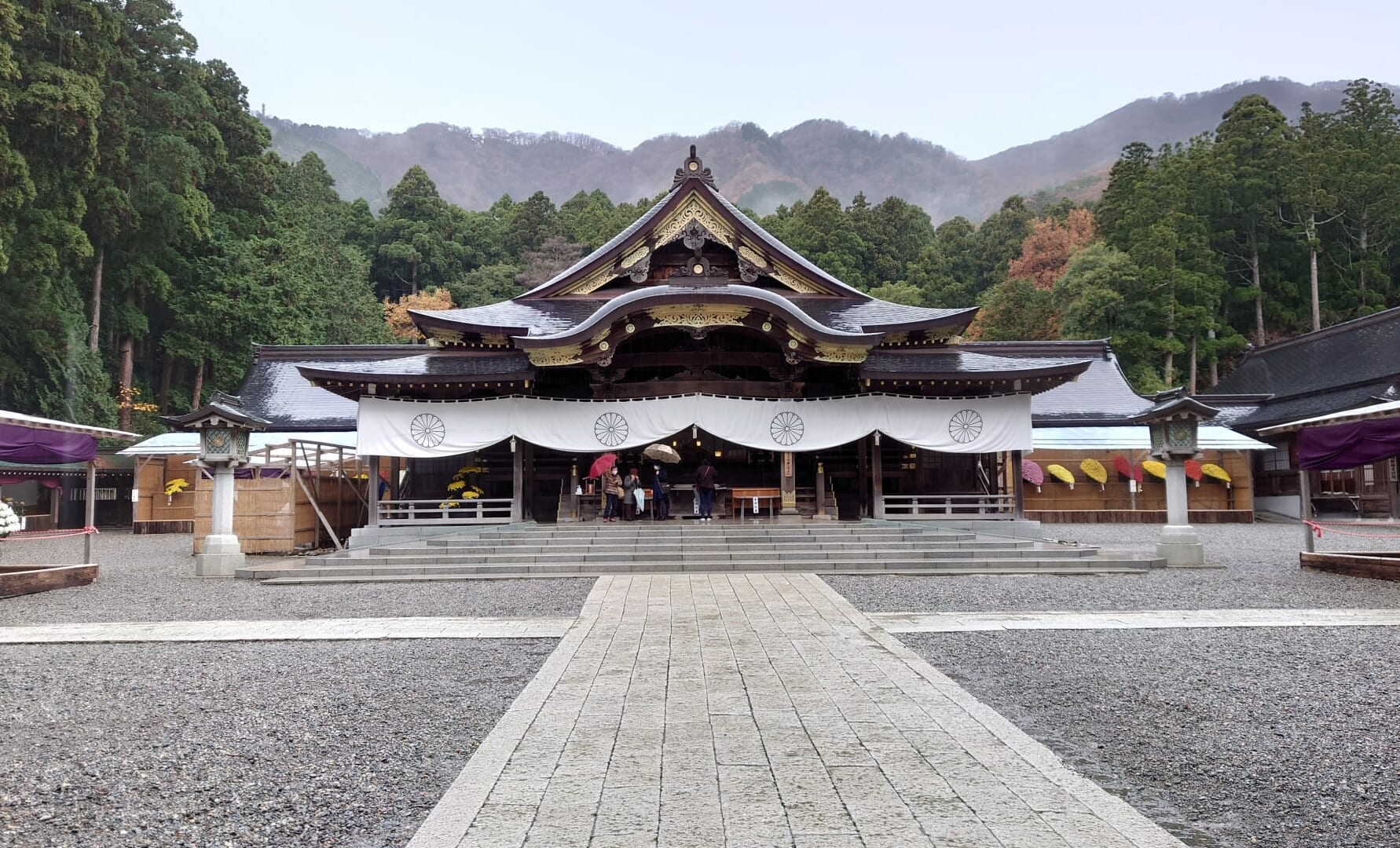 Yahiko Shrine (弥彦神社), the spiritual heart of Niigata and your answer if you're looking for a touch of tranquility amidst your whirlwind Japanese adventure. It's an ancient Shinto sanctuary with origins lost in time, shrouded amidst dense woodland and gushing waterfalls at the sacred Mt. Yahiko. Here, you can wash away your worries at the purification fountain, offer a prayer to the Shinto gods, and soak up the serene vibes. Who knows, you might even run into a Shinto priest or two, floating around in their traditional white robes. But no selfie sticks, folks! Even the gods need their privacy.
▶ Yahiko Shrine official website: https://www.yahiko-jinjya.or.jp/
5. Discover the Microcosm of Japan at Sado Island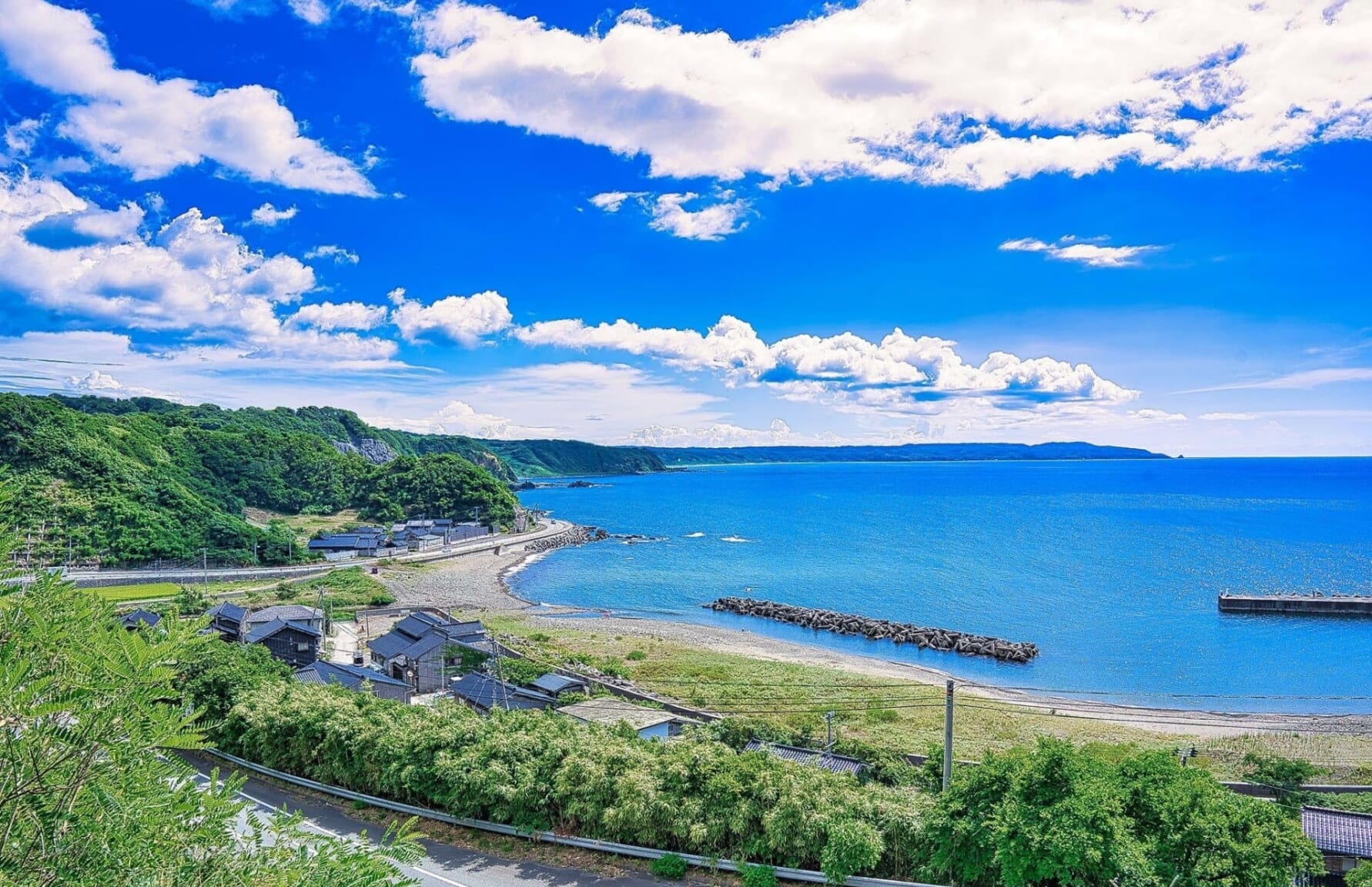 Hop on a ferry and sail towards the Sea of Japan to find the captivating Sado Island (佐渡島). This landmass is a cocktail of history, culture, and biodiversity. From the Toki, an endangered bird species that call the island home, to the taiko drumming performances echoing across the island, Sado is brimming with unique experiences. Its rugged coastlines, dense forests, and gold mines (yes, real gold!) make it a treasure trove of adventures. Plus, the locals are so friendly; you'll leave feeling like part of the Sado family. So, ready to set sail?
▶ Sado Tourism official website: https://www.visitsado.com/en/
6. Meet the Feathered Locals at Toki Forest Park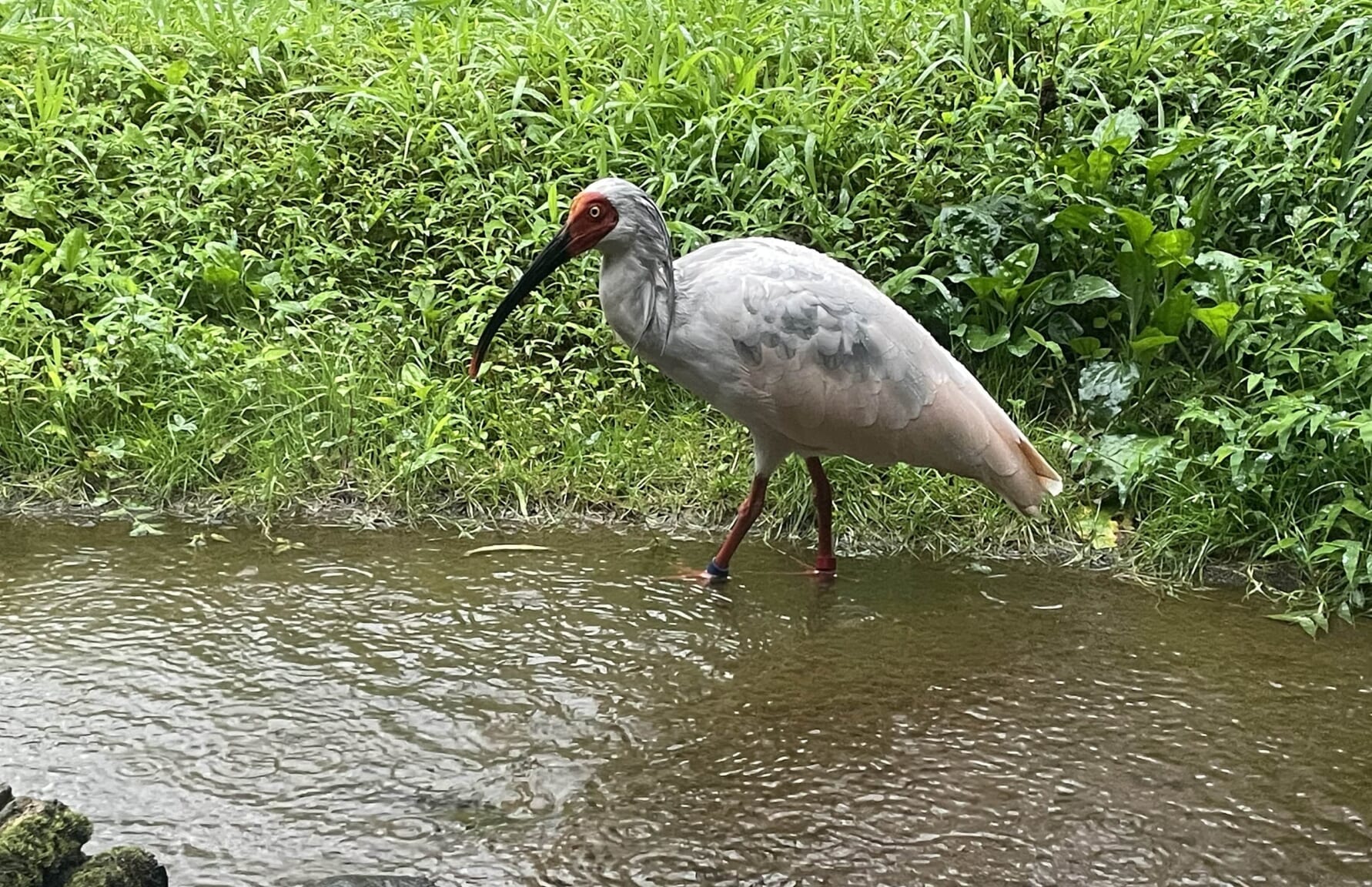 Toki Forest Park (トキの森公園) is a conservation oasis where the endangered 'Toki' (or Japanese Crested Ibis) have found sanctuary. Once pushed to the brink of extinction with the last Japanese specimens actually dying, it took a pair donated from China in 1999 to start recovering the population. So these beautiful birds, a symbol of resilience, are now thriving in their lush, protected habitat. Thanks to the facility's efforts, over 400 ibises now live in the wild as of 2020. Embark on a nature trail and soak in the tranquility as you catch glimpses of the 'Toki' in their wild glory. This experience is more than just bird-watching; it's an inspiring story of hope and rebirth that you'll carry with you long after your visit.
▶ Toki Forest Park official website: https://www.city.sado.niigata.jp/site/tokinomori/
7. Tasting the most luxurious rice Koshihikari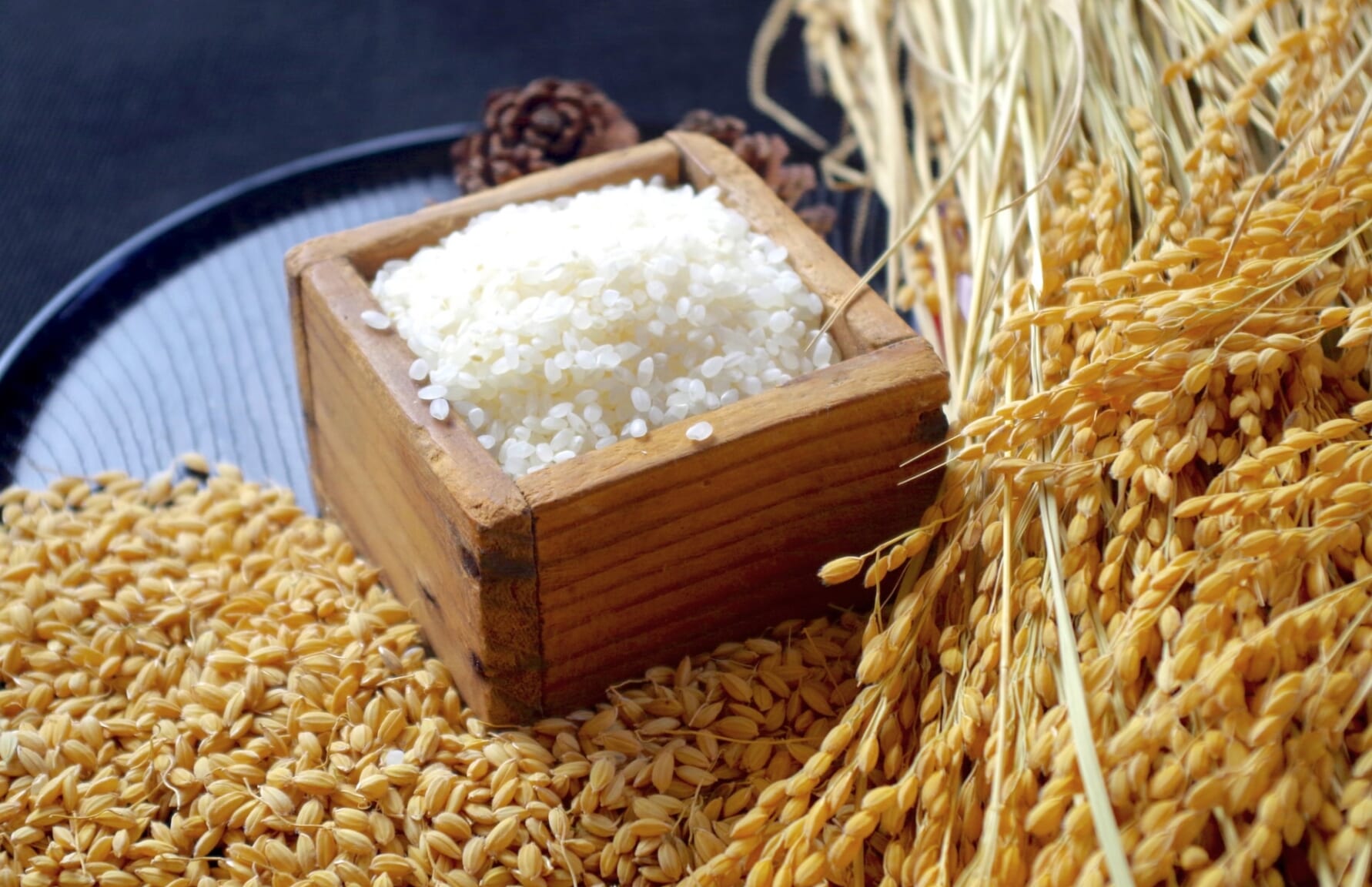 In the land where rice is akin to an art form, Koshihikari (越光) is the masterpiece. Grown with tender care and meticulous skill in Niigata's fertile fields since the variety's creation in 1956, Koshihikari is a variety of rice celebrated for its distinctive flavor and texture. It's like tasting luxury in each bite, a gastronomic journey into the essence of Japanese cuisine. Visit a local farm, witness the devotion that goes into nurturing each grain, and partake in a traditional meal where Koshihikari is the star. By the end of it, you'll realize why this rice isn't just food; it's a cherished heritage that encapsulates the spirit of Niigata.
▶ Niigata Prefecture official website with information about Koshihikari rice: https://www.pref.niigata.lg.jp/sec/syokuhin/niigatarice.html
8. Visit Teradomari Fish Market Street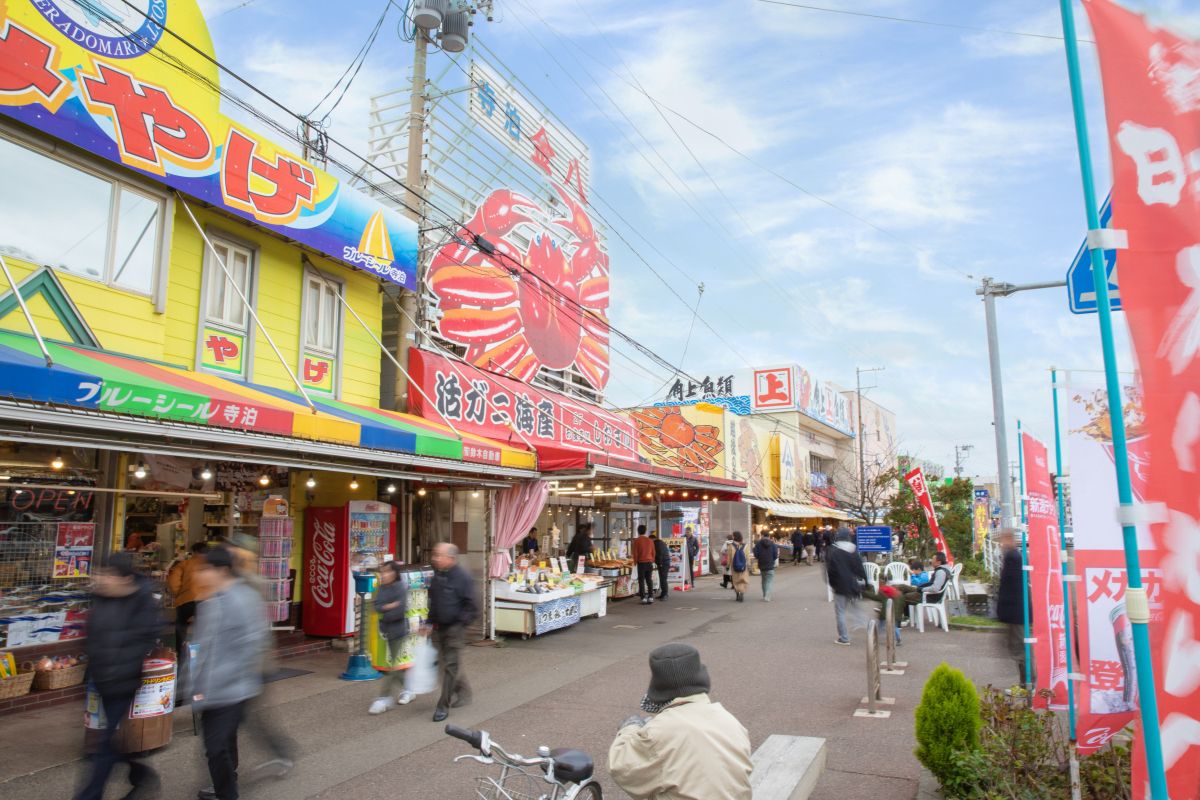 For seafood enthusiasts, Teradomari Fish Market Street (魚の市場通り) is an absolute must. This place is a showcase of the sea's freshest treasures, delivered directly from the fishermen's nets to the bustling stalls. Wander among rows of delectable seafood, with everything from plump shrimps to exotic fish, and the local specialty, squid. Indulge in a gastronomic adventure, tasting the delicacies prepared right before your eyes, and savoring the flavors that are as diverse as the sea itself.
▶ Teradomari Fish Market Street official website: https://www.teradomari-kankou.com/
9. Skiing and Snowboarding in Niigata's Snow Paradise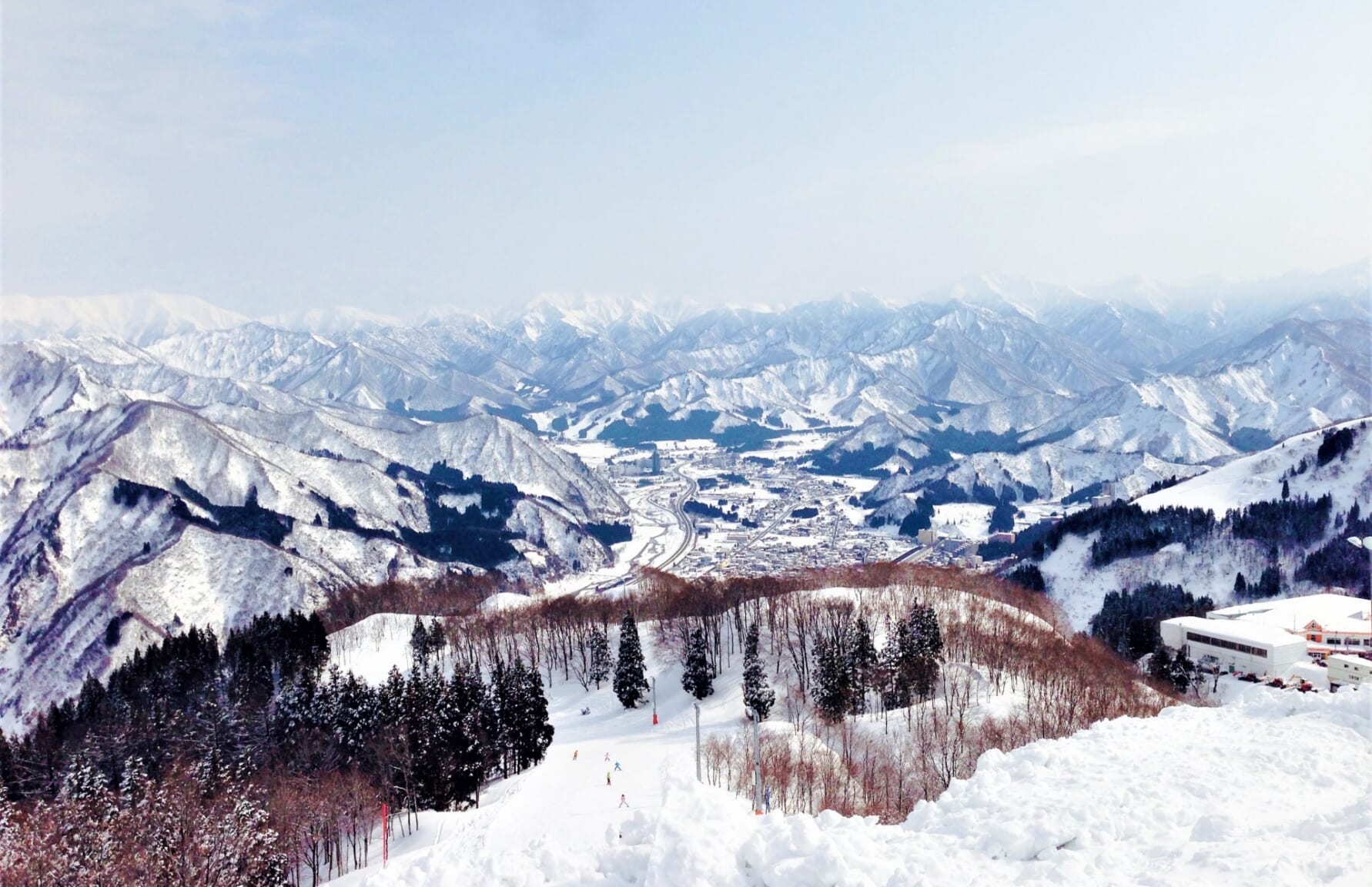 Niigata transforms into a winter wonderland during the snowy season, drawing outdoor enthusiasts from across the globe. Carve your path on the pristine slopes of Niigata's ski resorts, with Naeba Ski Resort being the crown jewel. With world-class facilities, stunning panoramic views, and a range of slopes to cater to all abilities, it's a powder-chaser's dream come true. Whether you're a seasoned snowboarder seeking the thrill of a challenging run or a beginner learning to master your first slalom, Niigata's snowy mountains promise an unforgettable ride.
▶ Niigata Tourism's official website with information about ski resorts: https://enjoyniigata.com/en/feature/ski-resort/top
10. Step into History at Takada Castle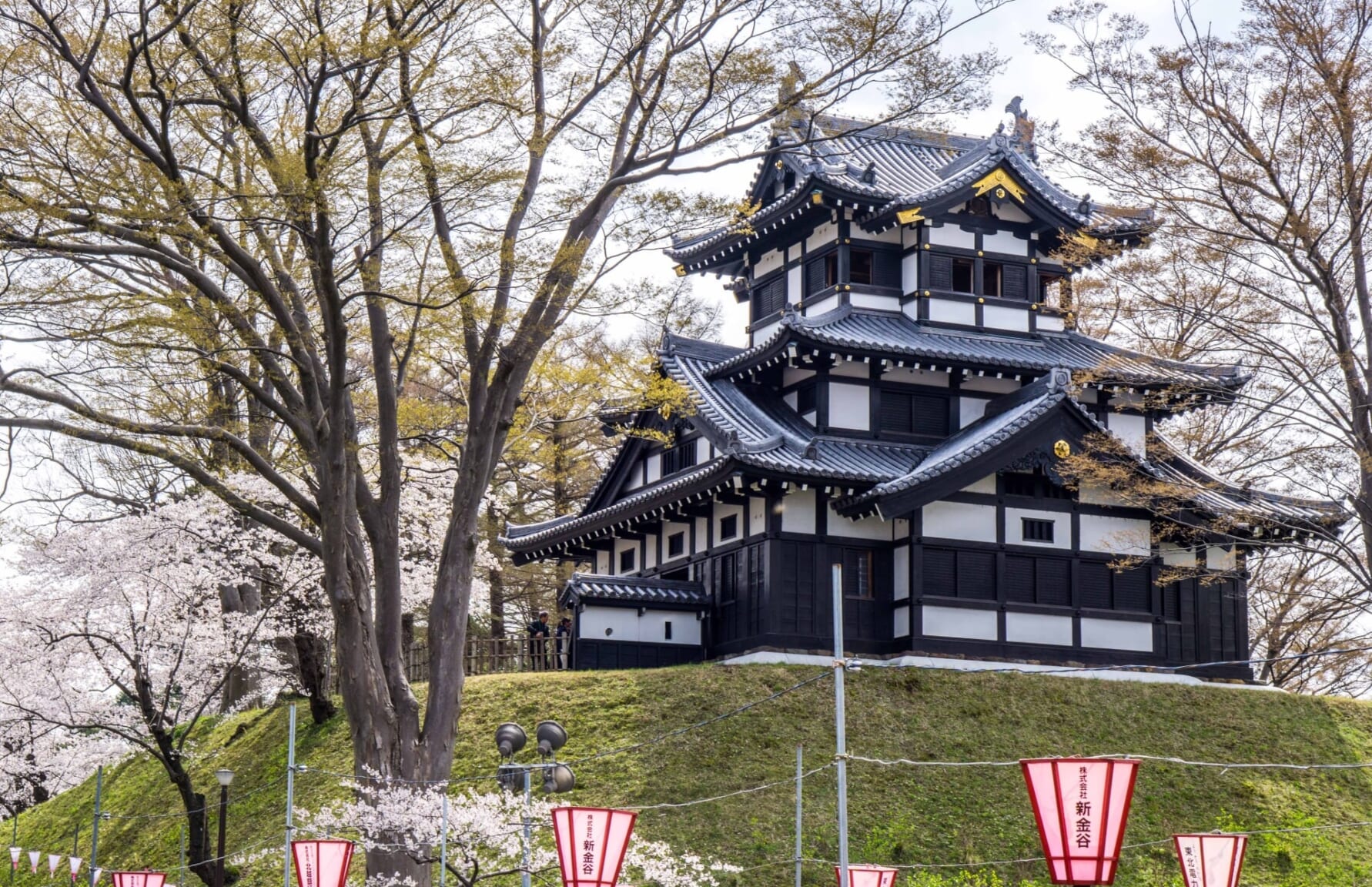 Step back in time with a visit to Takada Castle (高田城), a historic monument in Joetsu City that bears a testament to Japan's feudal past. While the castle is a reconstruction, its three-story turret offers panoramic views of the park and city beyond and its museum is a very interesting way to learn about local history. Walking around the castle grounds, you'll find yourself lost in a bygone era, where samurai once roamed. Come spring, the castle grounds transform into a pink paradise, as over 4,000 cherry trees burst into bloom, making it one of the best spots for Hanami (cherry blossom viewing) parties.
▶ Takada Castle official website: https://www.city.joetsu.niigata.jp/site/museum/takada-castle.html
▽More details about beautiful cherry blossoms at Takada Castle▽
---
As we reach the end of our tour, one thing is crystal clear: adventure, culture, and beauty intertwine seamlessly in Niigata. It's a captivating, multifaceted destination, proving that some of the best experiences are tucked away from the beaten path. So here's to embracing the unexpected and creating unforgettable memories!
▽Here are the attractions you should experience across Japan with this Japan Bucket List!▽
▽Check more things to do in Chubu Region!▽
▶︎Best Things to Do in Toyama
▶︎Best Things to Do in Ishikawa
▶︎Best Things to Do in Fukui
▶︎Best Things to Do in Niigata
▶︎Best Things to Do in Yamanashi
▶︎Best Things to Do in Nagano
▶︎Best Things to Do in Gifu
▶︎Best Things to Do in Shizuoka
▶︎Best Things to Do in Aichi
▽Subscribe to our free news magazine!▽

For more information about traveling in Japan, check these articles below, too!
▽Related Articles▽
▼Editor's Picks▼
---