13 Best Things to Do in Fukui
Fukui Travel Guide: What to Do in Fukui Now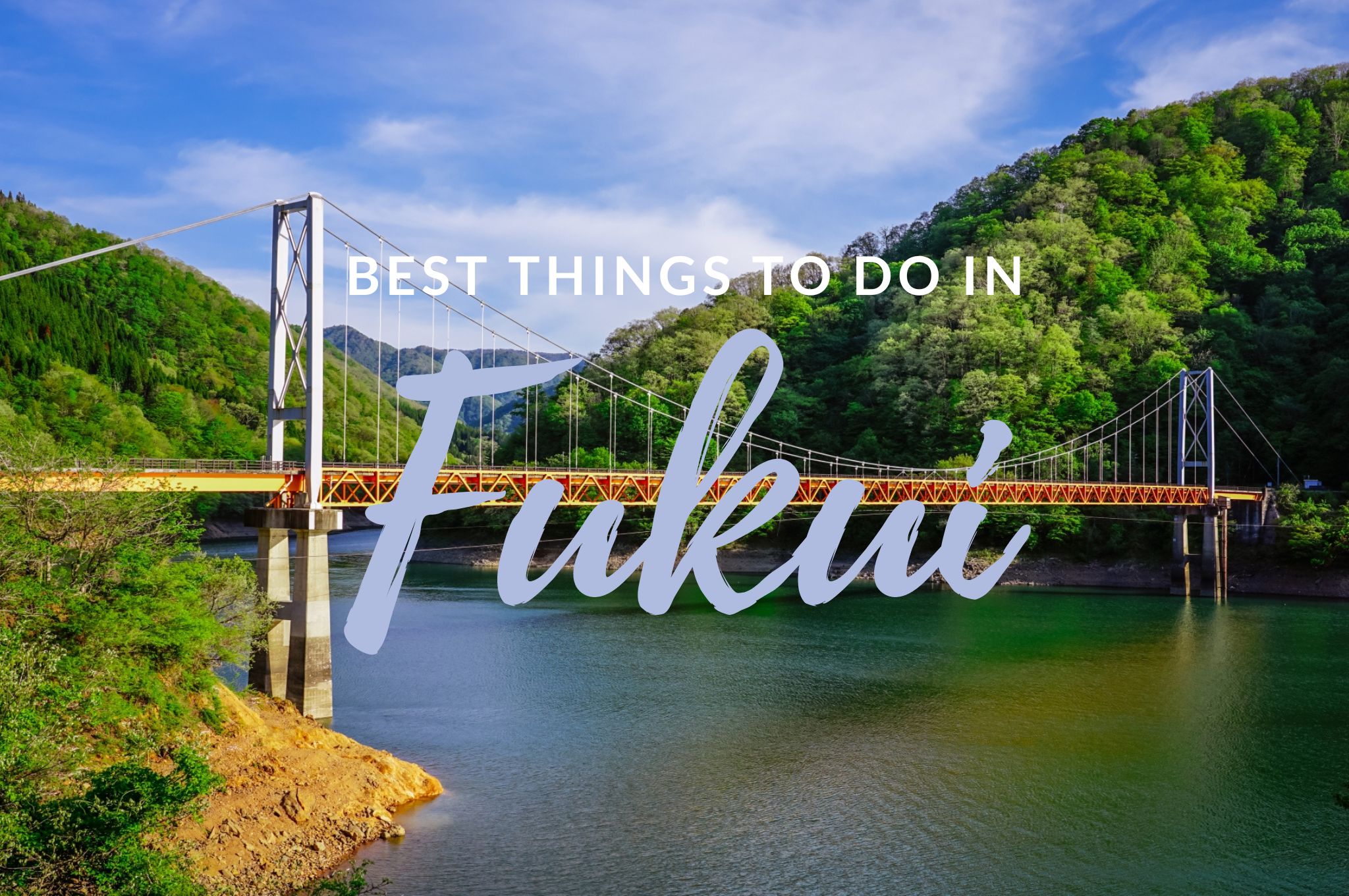 Fukui Prefecture – a hidden gem on Japan's west coast that's often overshadowed by the bustling metropolis of Tokyo and the temples of Kyoto. But don't let that fool you – this place is nothing short of magical. With its rugged mountains, sparkling sea, and rich cultural heritage, Fukui offers a unique experience that you won't find anywhere else. Visit ancient temples, marvel at the unique landscape while enjoying an onsen stay, or have fun at the country's largest dinosaur museum. Whatever your interest, Fukui has it all. And better yet, access to Fukui Prefecture will be even easier as the Hokuriku Shinkansen will be extended until Fukui from March 2024! So here is a selection of the best things to do in Fukui so you can embark on an adventure through this enchanting prefecture and discover the beauty of Japan off the beaten path!
---
1. Marvel at Tojinbo Cliffs' Rock Formations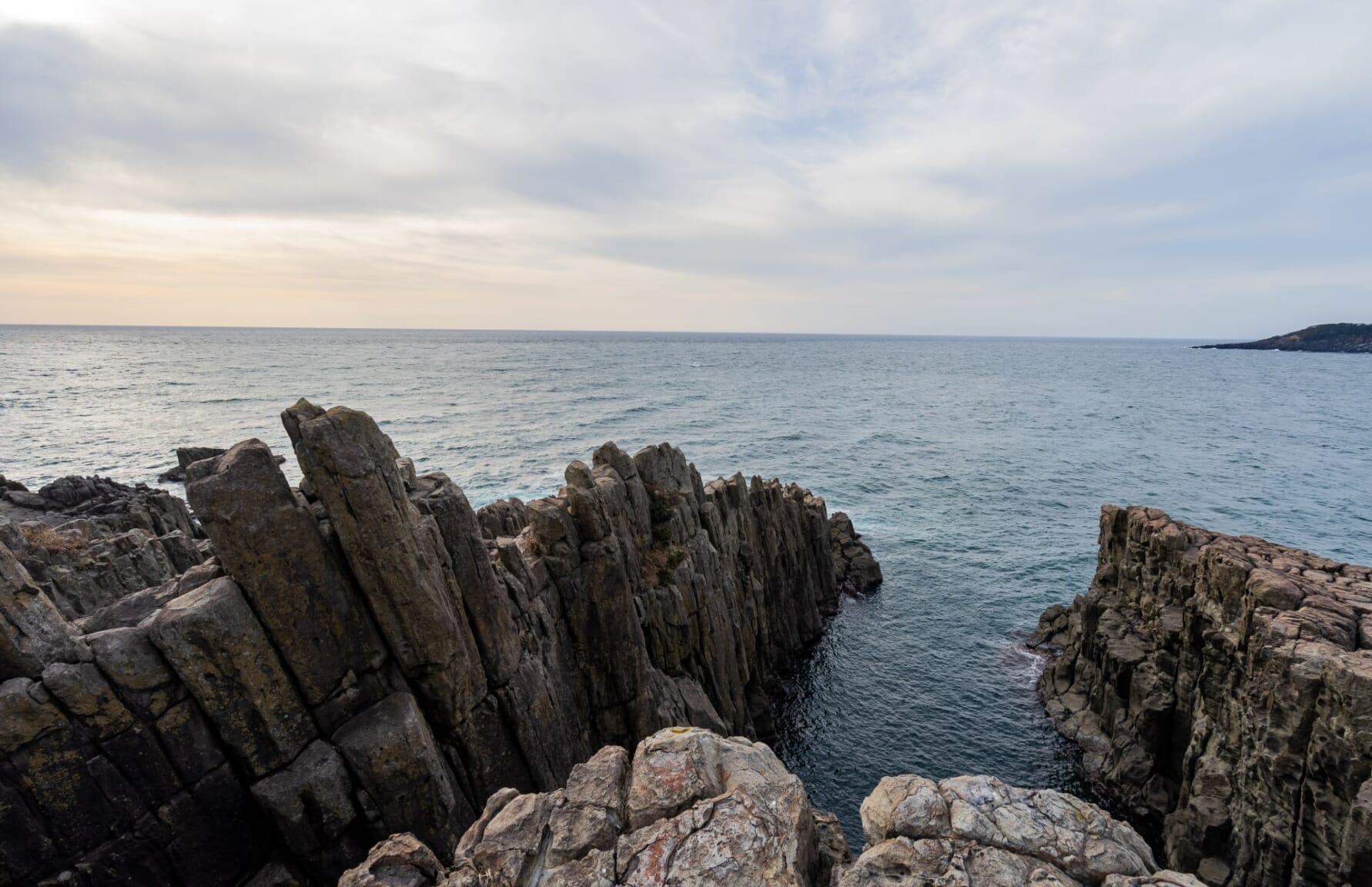 Tojinbo Cliffs (東尋坊), located in Mikuni Town, Sakai City, are one of the most spectacular and awe-inspiring natural wonders in the region, with its distinctive rock formations, which have been carved around 12-13 million years ago by the powerful waves of the Sea of Japan. The sheer stone cliffs rise up to 30 meters above the Sea of Japan and stretch about one kilometer along the shoreline, creating a unique landscape. You can take a leisurely stroll along the cliffs and take in the breathtaking views, or take a thrilling boat ride to see the cliffs from a different perspective.
▶ Fukui Tourism official website with information about Tojinbo Cliffs https://enjoy.pref.fukui.lg.jp/en/spot/spot-1/
2. Find Inner Peace at Eiheiji Temple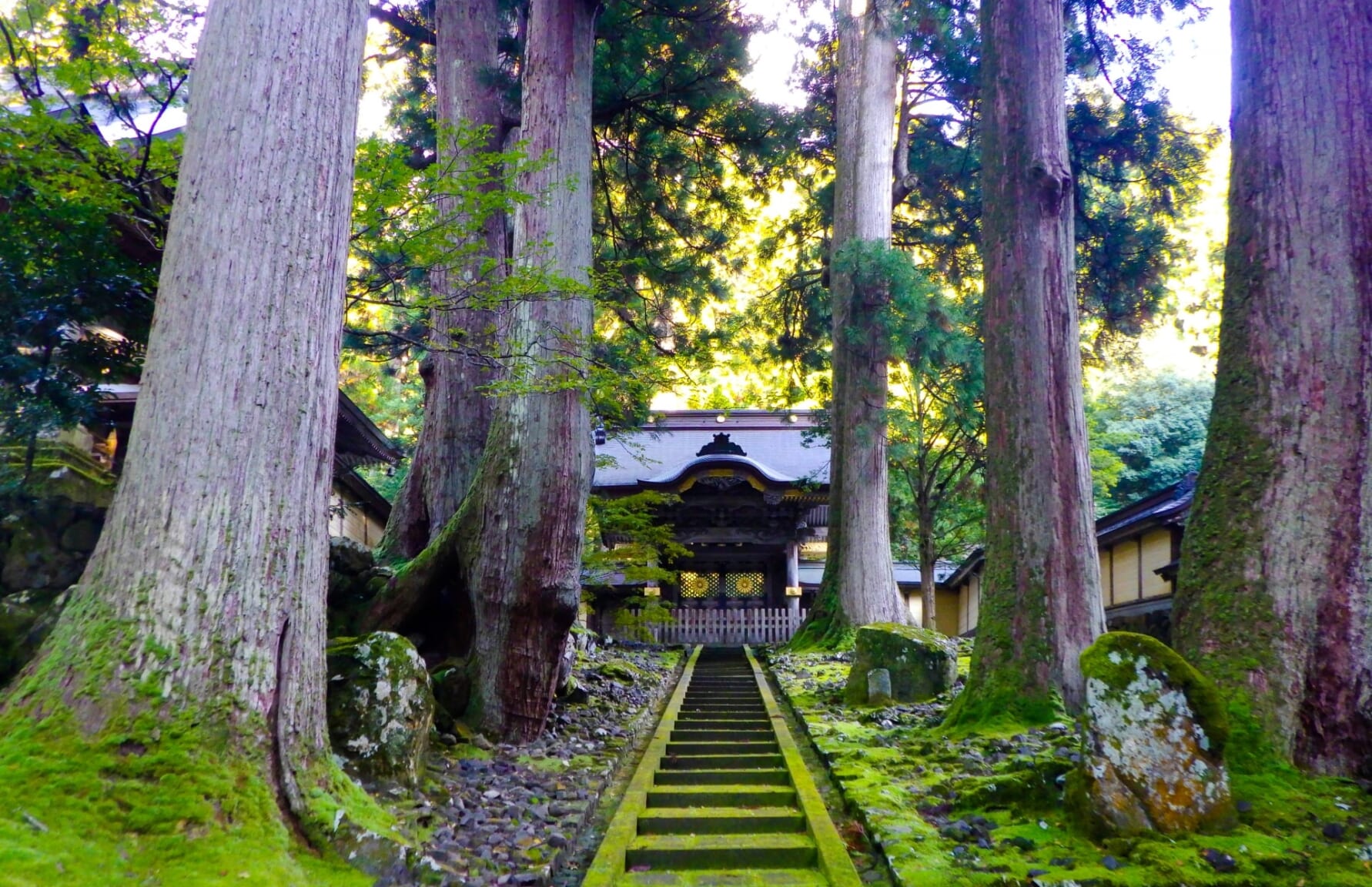 Eiheiji Temple (永平寺), located in the city of Eiheiji, is one of the most important Zen temples in Japan. Founded in 1244 by the famous Zen master Dogen, Eiheiji Temple is known for its austere beauty and tranquil surroundings, where you can explore the temple's various buildings and gardens, including the main hall, meditation hall, and even study rooms. Eiheiji Temple also offers visitors the opportunity to experience the daily life of the temple's monks through their one-night stay program. During their stay, guests can participate in meditation, chanting, and other Zen practices, providing a unique and immersive cultural experience.
▶ Eiheiji Temple official website: https://daihonzan-eiheiji.com/en/
3. Admire the Beauty of Lake Kuzuryu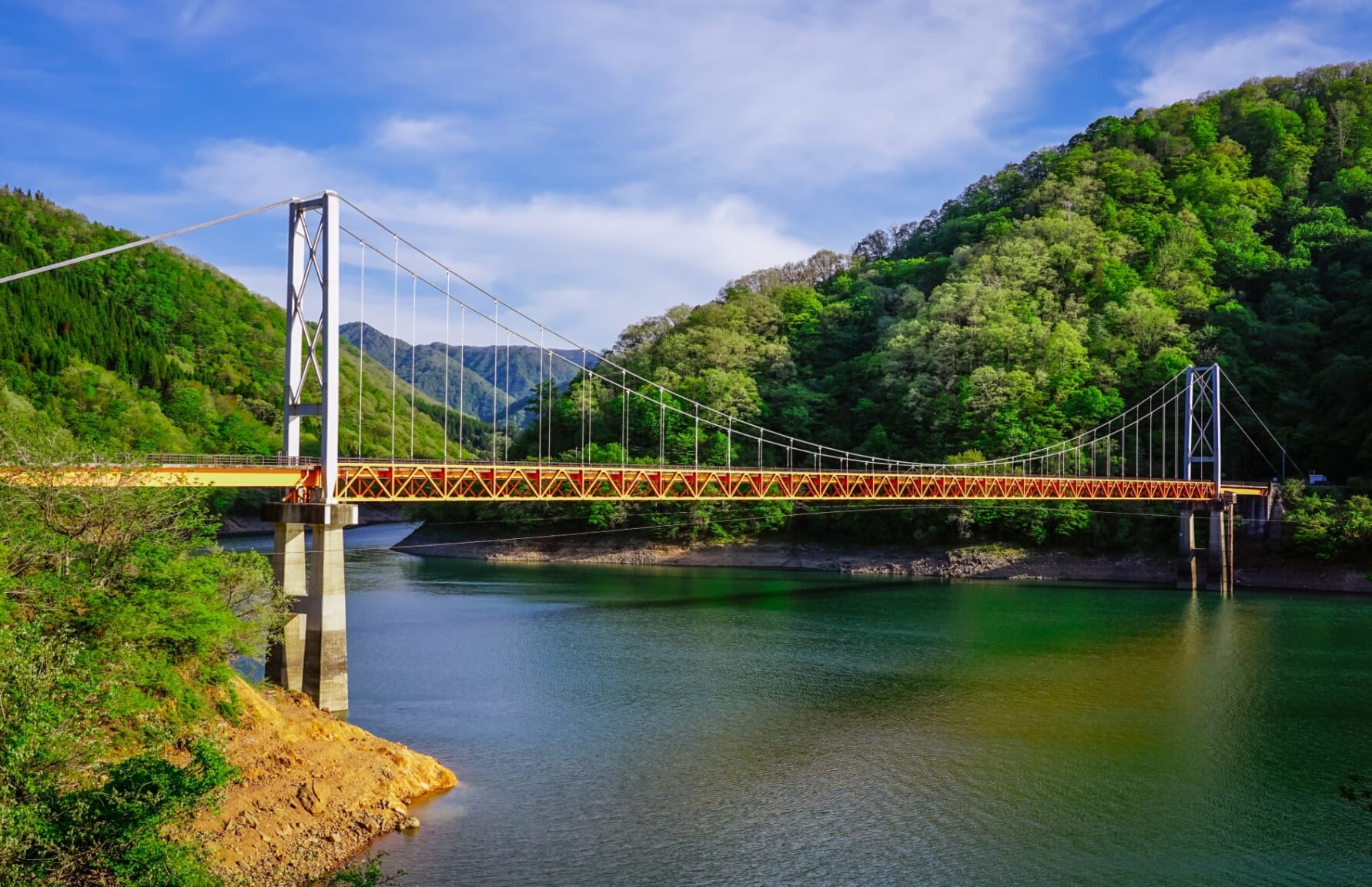 Nestled in the eastern mountains of Fukui, in Ohno City, Lake Kuzuryu (九頭竜湖) is a serene destination that offers spectacular views all year round. The lake was created by the Kuzuryu Dam in 1968 and boasts a length of several kilometers and a width of up to 355 meters. One of the best places to admire the beauty of the surroundings is from the 266-meter-long Hakogase Bridge, also known as the Bridge of Dreams. The lake is famous for its cherry blossom trees, which bloom in late March and April, creating a beautiful pink hue on the usually emerald-green waters. In late October and November, the lake transforms into a canvas of reds and oranges as the maple trees change colors, and their reflections shimmer on the calm surface of the water.
▶ Fukui Tourism official website with information about Lake Kuzuryu https://enjoy.pref.fukui.lg.jp/en/spot/spot-35/
4. Be Inspired by the Creativity of Washi Paper With Unlikely Ingredients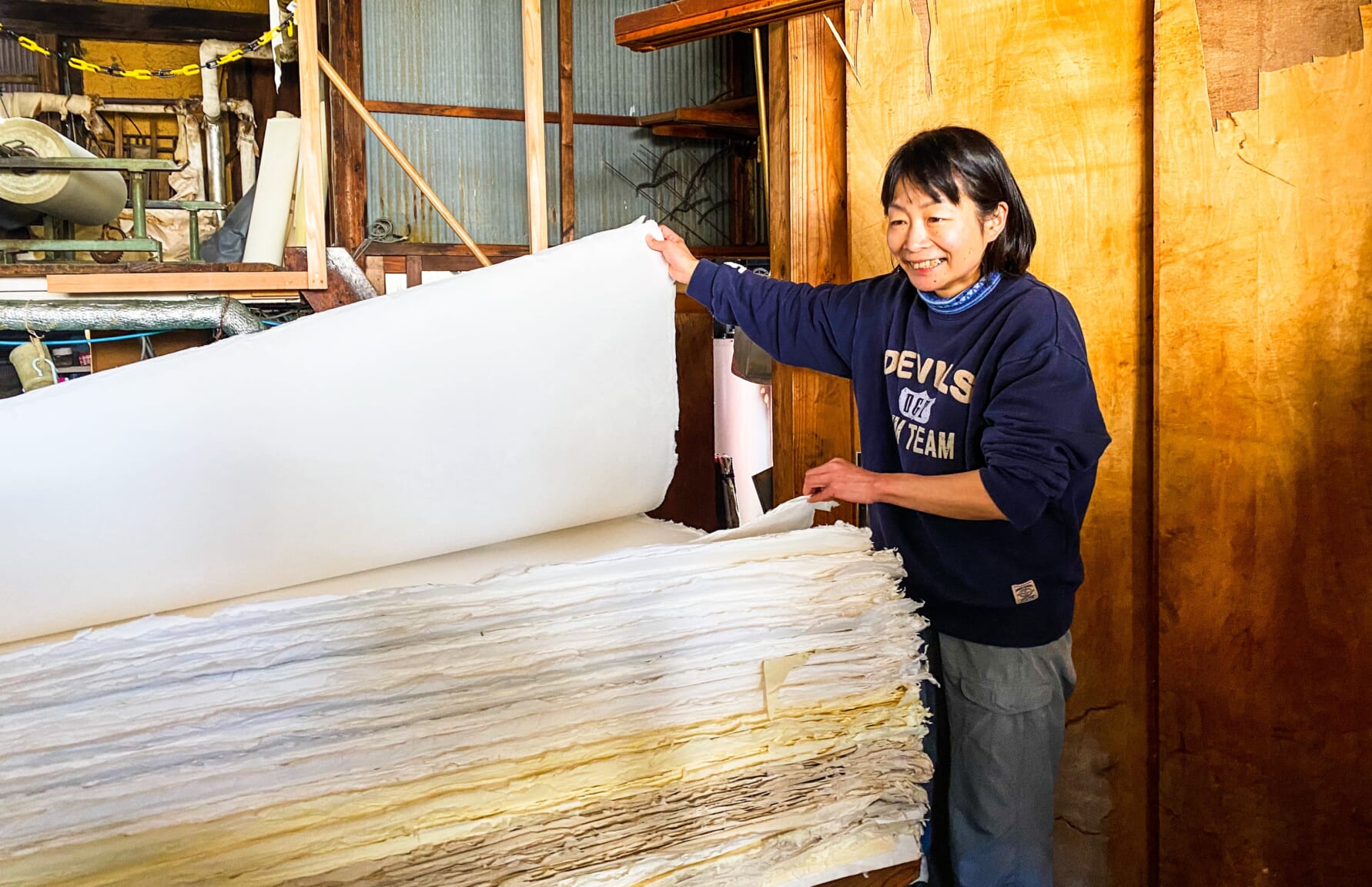 Igarashi Seishi (五十嵐製紙) has been producing Echizen washi, a high-quality handmade paper, since 1919. Their paper has been used in various facilities and stores and has gained popularity amongst celebrated artists who seek customized paper. From machine-made and handmade fusuma paper to wallpaper and accessories with unique patterns and colors, Igarashi Seishi has got it all. But with a shortage of raw materials, particularly kozo (mulberry bark), Igarashi Seishi has introduced Food Paper. Made from discarded fruits and vegetables. This paper has a distinct texture unlike any other regular paper or Japanese washi. This idea came from the founder's son, who turned an elementary school project into reality after five years of hard work. Visiting their workshop and seeing for yourself the skillful work of these artisans, to be blown away by the innovation of a traditional Japanese paper manufacturer!
▶ Igarashi Seishi's Food Paper project official website https://foodpaper.jp/
5. Get a Hands-On Experience With Echizen Washi Paper Crafts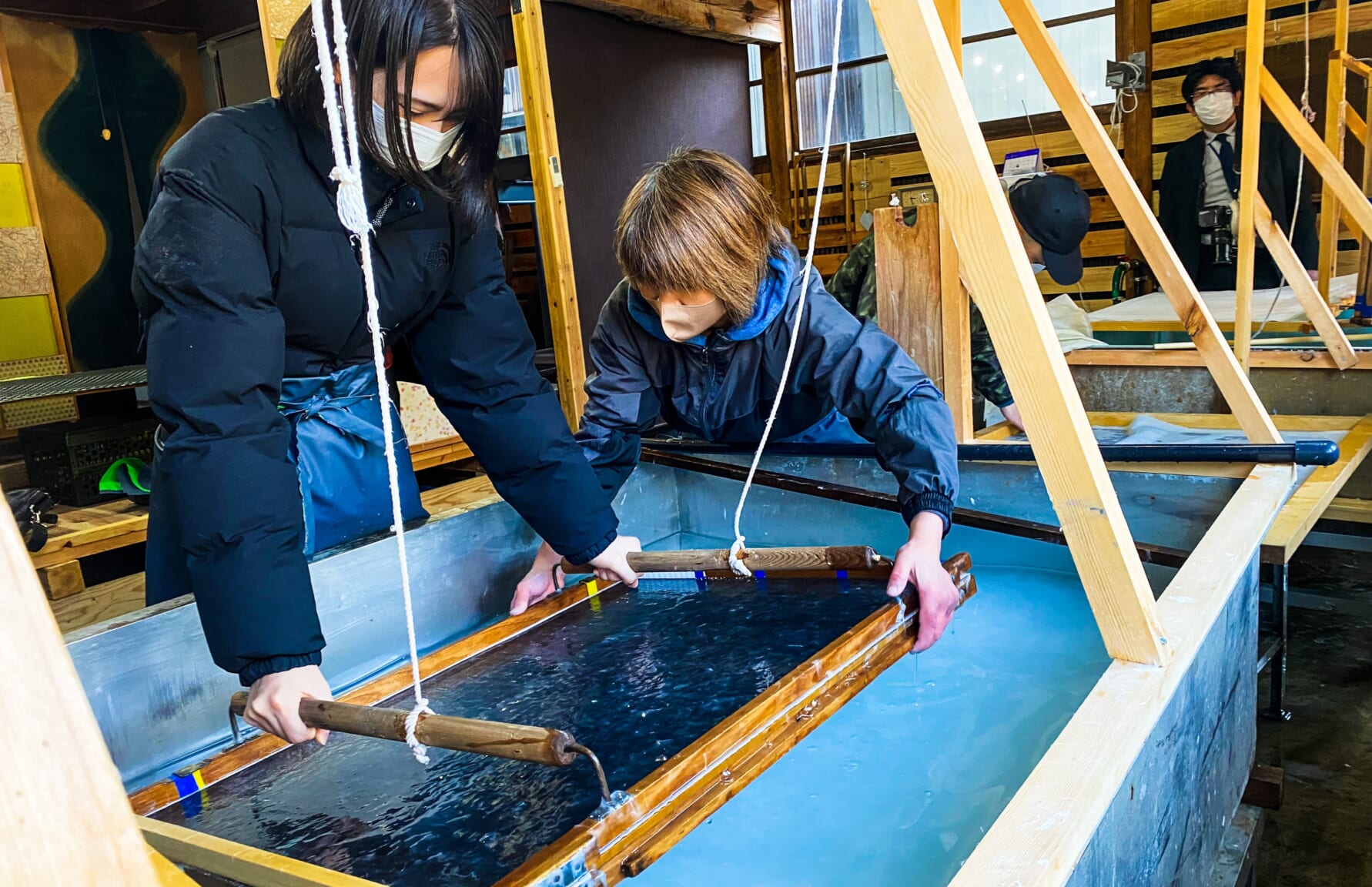 Yanase Ryozo Seishijo (栁瀨良三製紙所), the Echizen washi paper makers, have opened their workshop to visitors so they can learn about and experience the traditional methods and techniques employed in making this handmade paper. The production process at Yanase Ryozo Seishijo reflects the hard-working qualities of the company's founder, Ryozo Yanase, and his paper is highly valued for being gracefully flexible while still keeping a rich texture, suitable for artistic and decorative papers as well as beautiful traditional confectionery packaging. Moreover, papermakers at Ryozo have created a rare kind of washi called kanagata rakusui-shi, which involves pressing a pattern onto a wet sheet of paper using a metal mold and pouring water over the mold to transfer the pattern onto the paper.
▶ Yanase Ryozo Seishijo official website: https://washi.website/
6. Pray to the Paper Goddess at Okamoto Otaki Shrine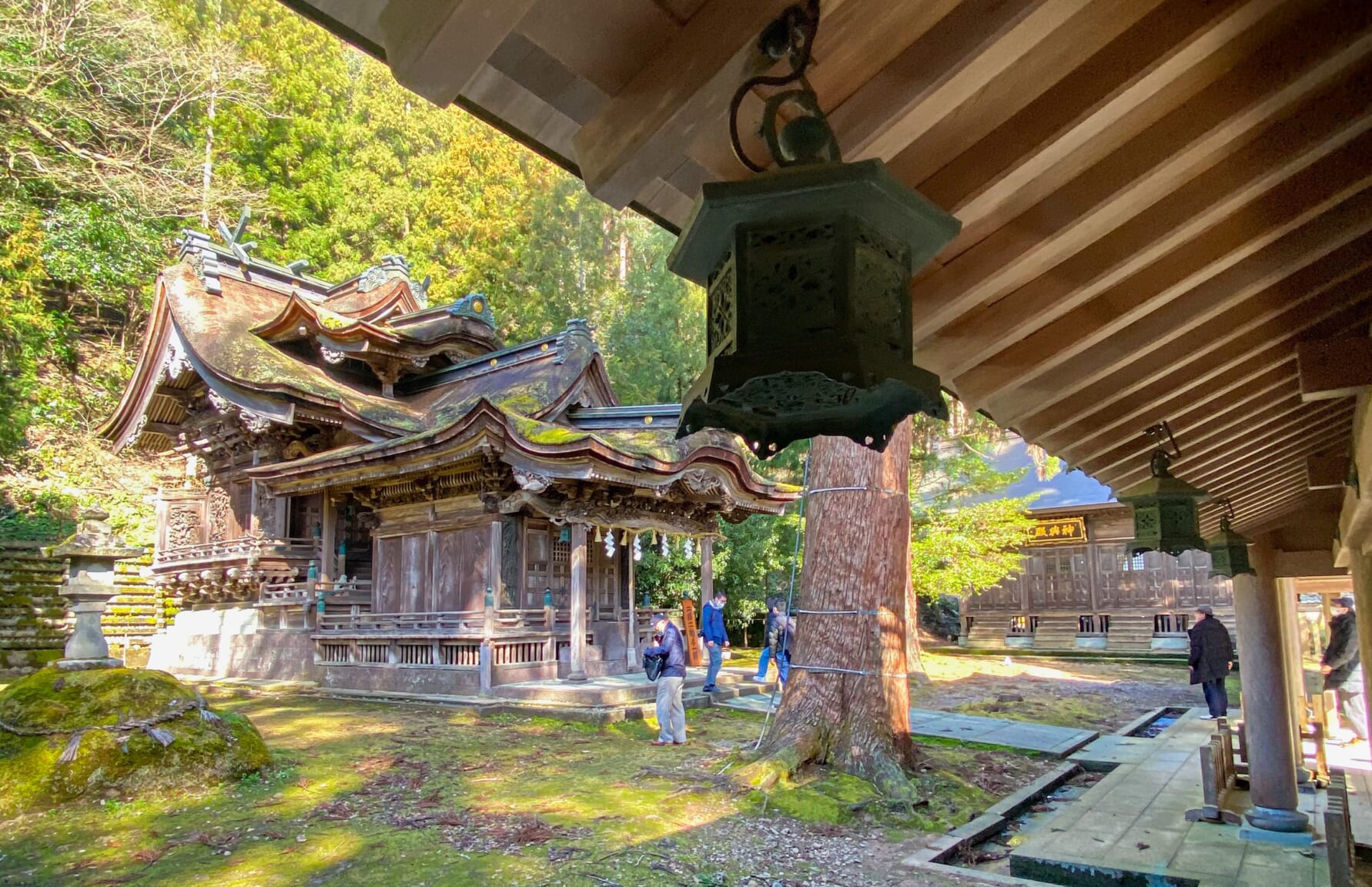 Okamoto Otaki Shrine (岡太神社・大瀧神社) is the only shrine in Japan dedicated to the goddess of paper. Legend has it that around 1,500 years ago, a woman taught the townspeople the art of papermaking employing natural resources, before vanishing upriver. She's been known ever since as Kawakami Gozen, or "Upriver Princess". The Okamoto-Otaki Shrine can be found in two locations – one at the base and the other towards the mountain's summit. Its mention in the Engishiki – a book of laws and customs – written in 927 is proof of its significance. In 1984, the shrine was designated an Important Cultural Property for its history and unique architecture.
▶ Echizen Tourism official website with information about Okamoto Otaki Shrine: https://www.echizen-tourism.jp/travel_echizen/visit_detail/36
7. Admire one of the Few Original Castles Left in Japan at Maruoka Castle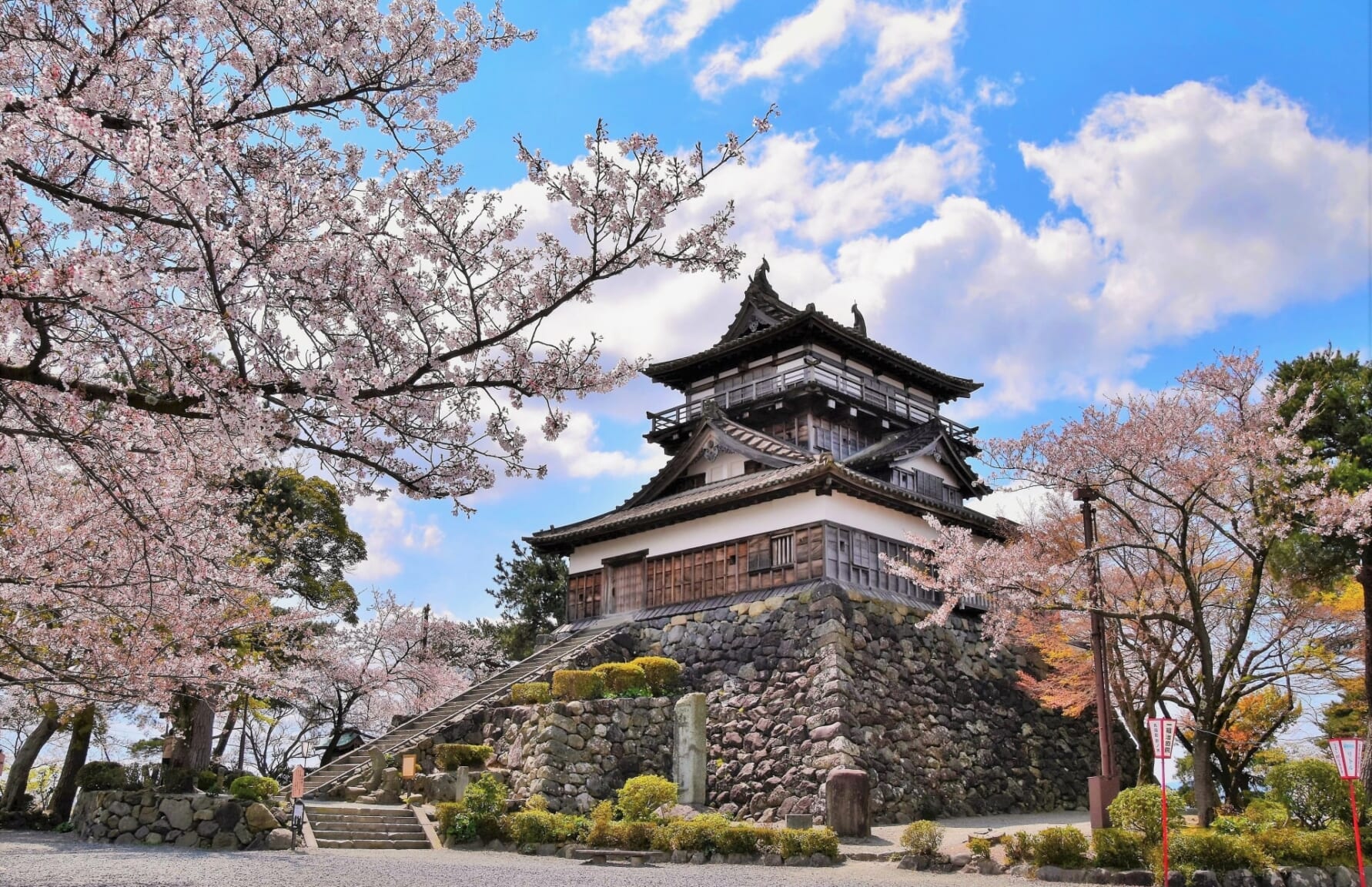 Maruoka Castle (丸岡城), located in Sakai City, is a great example of Japanese castle architecture. More so in this case, as Maruoka Castle is one of the very few remaining in Japan with their original main keep from the Edo Period. Built in 1576, the castle's distinctive black walls and three-tiered tower are a testament to the ingenuity and craftsmanship of the castle's builders. Visitors can explore the castle's various rooms and exhibits, including the castle museum, which features artifacts and displays that showcase the history of Maruoka Castle and its surrounding area. Maruoka Castle is also known for its beautiful cherry blossom trees, which bloom in the spring and attract visitors from all over Japan.
▶ Maruoka Castle official website: https://maruoka-castle.jp/
8. Connect With Your Inner Child at Fukui Prefectural Dinosaur Museum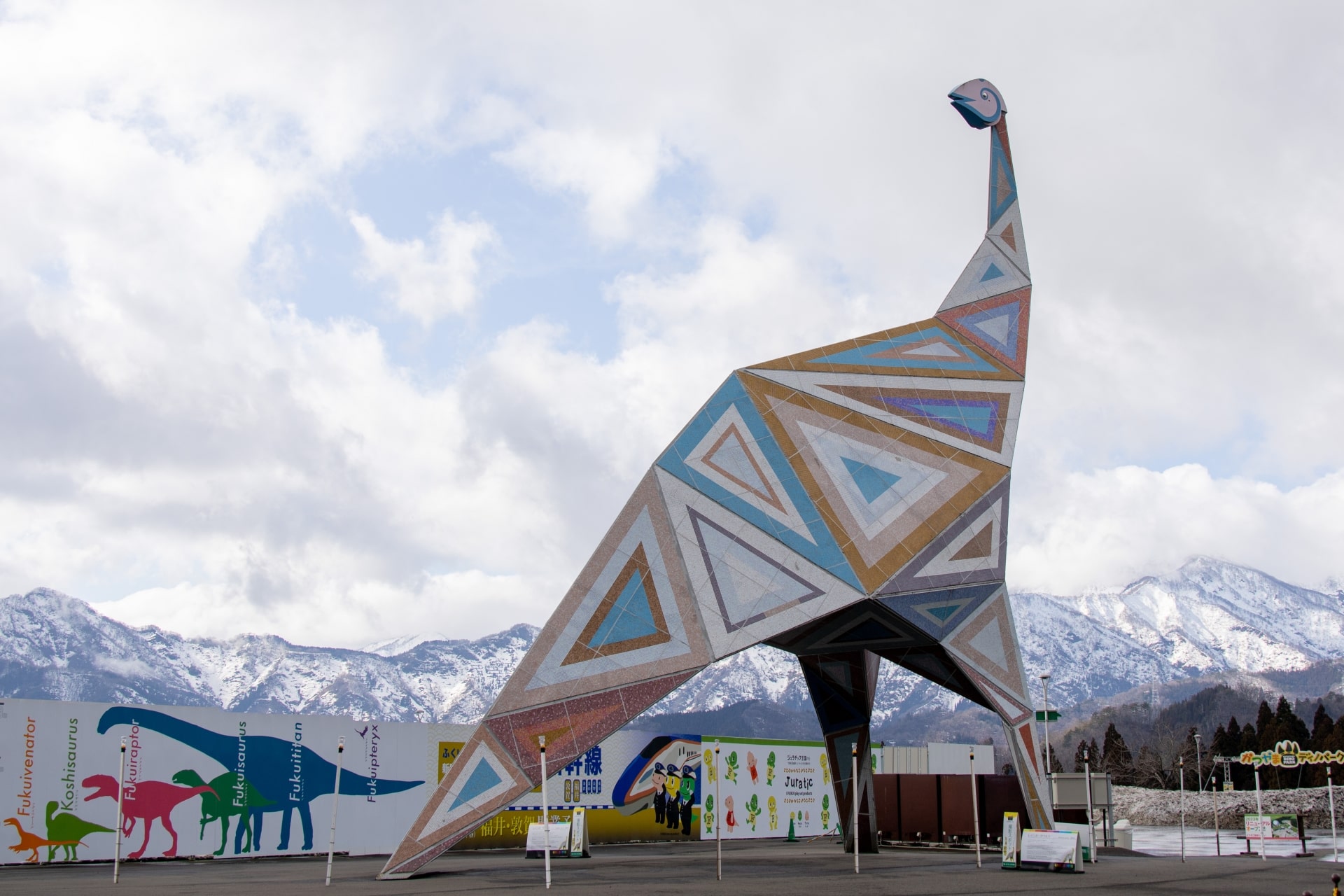 Fukui could be very well considered Japan's dinosaur capital, as about 80% of dinosaur fossil discoveries have been made in this region. It's no wonder, then, that Fukui Prefectural Dinosaur Museum (福井県立恐竜博物館), located in the city of Katsuyama, is one of the largest and most impressive dinosaur museums in the world. With over 40,000 square meters of exhibit space, the museum features a wide variety of dinosaur fossils, including some of the most impressive complete dinosaur skeletons. The complex also includes one of the leading dinosaur research sites in Asia, and visitors can also participate in a tour of a nearby excavation site, about 30min by bus from the museum.
▶ Fukui Prefectural Dinosaur Museum official website: https://www.dinosaur.pref.fukui.jp/en/
9. Explore the Mikata Five Lakes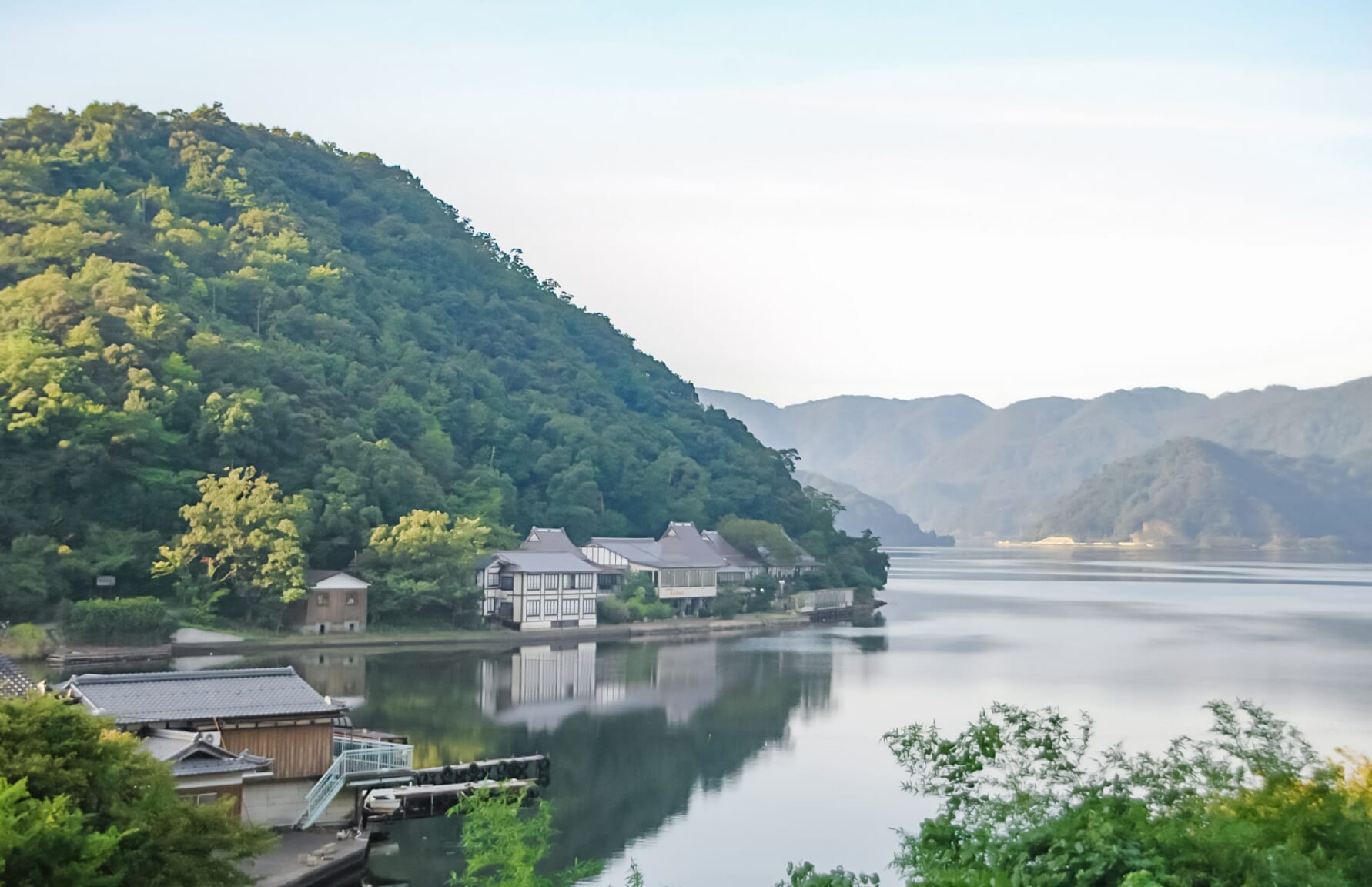 Mikata Five Lakes (三方五湖), located in the Wakasa Bay Quasi-National Park, are a group of five interconnected lakes (Kugushi, Suigetsu, Suga, Mikata, and Hiruga) that offer some of the most beautiful and picturesque scenery in Japan. A variety of depths and water types allow for an incredible landscape diversity, where depending on the seasons, even different colors can be spotted across the five lakes, earning the nickname among locals of the "Five-Color Lakes". For the best views of the Five Lakes, follow the Rainbow Line toll road until the Mountain Peak Park, which can also be reachable by lift and cable car.
▶ Mikata Five Lakes official website: http://www.mikatagoko.com/eng/
10. Learn About Local History at Ichijodani Asakura Clan Ruins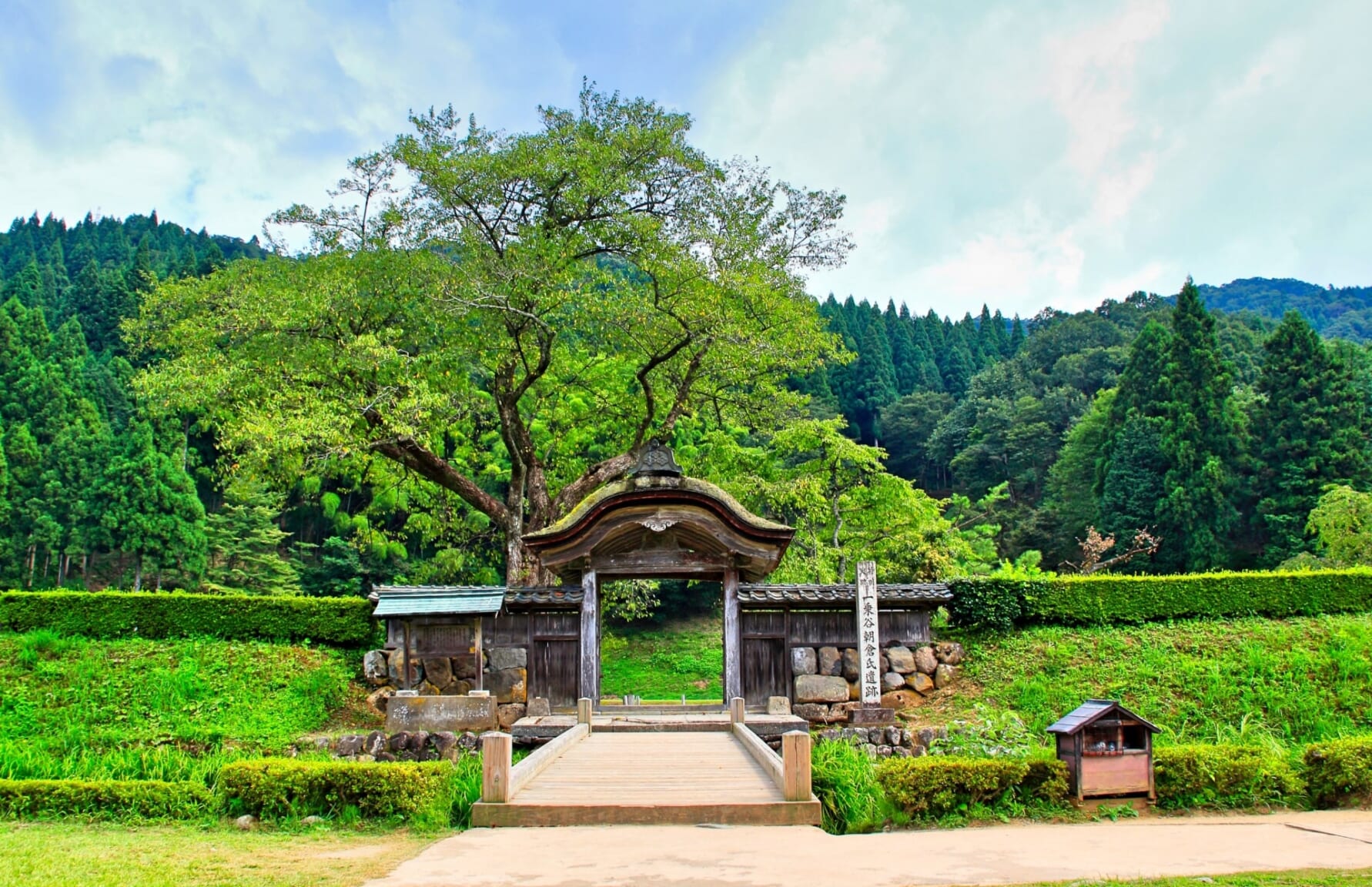 Ichijodani Asakura Clan Ruins (一乗谷朝倉氏遺跡), located in the city of Fukui, is a fascinating glimpse into Japan's feudal past. The ruins are the site of a former castle town that flourished during the Muromachi period (1336-1573) until it was destroyed by Oda Nobunaga in 1573. Parts of the town have been restored, including the remains of homes, temples, and other structures, so this location is a great opportunity to have an immersive cultural experience about what daily life was like for the people who lived in the castle town during that period. Recently, a new museum opened in the area for visitors to learn more about the history of Ichijodani and the Asakura Clan.
▶ Ichijodani Asakura Clan Ruins official website: http://fukuisan.jp/en/asakura/index.html
11. Have Endless Fun at Shibamasa World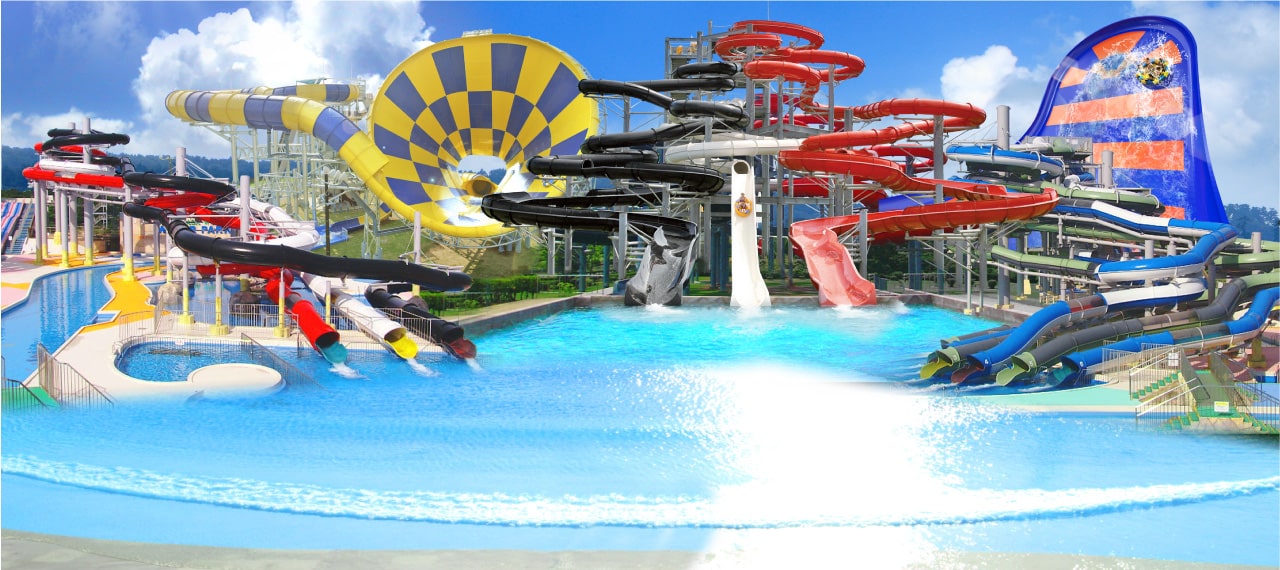 Shibamasa World (芝政ワールド) is an amusement park that is a very popular leisure destination located on the northern coast of Fukui in Japan. The park is spread over 150,000 square meters filled with exciting attractions. The park offers a range of amusement park rides, including a roller coaster, go-karts, and bumper cars, and one of the main highlights, a giant pool with one of the world's largest water slides, motorboat cruises, and archery. Shibamasa World's Kids Paradise offers a kid-friendly climbing wall, mazes, and a collection of creative toys from around the world. The park also hosts events, including fireworks shows and character shows.
▶ Shibamasa World official website: http://www.shibamasa.com/lang/en/
12. Try Local Specialties at Sea of Japan Fish Market

Sea of Japan Fish Market or Nihonkai Sakana Machi (日本海さかな街), located in Tsuruga City, is a must-visit destination for seafood lovers. Since 1994, this is the largest fish market that can be found along the coast of the Sea of Japan. The market features a wide variety of freshly caught fish and seafood across its more than 50 shops, where visitors can enjoy all sorts of delicacies and special dishes at the market's various restaurants and food stalls, both for eating in and take out, besides buying fresh seafood to their heart's content.
▶ Nihonkai Sakana Machi official website: https://www.sakanamachi.info/
13. Recharge Yourself at Awara Onsen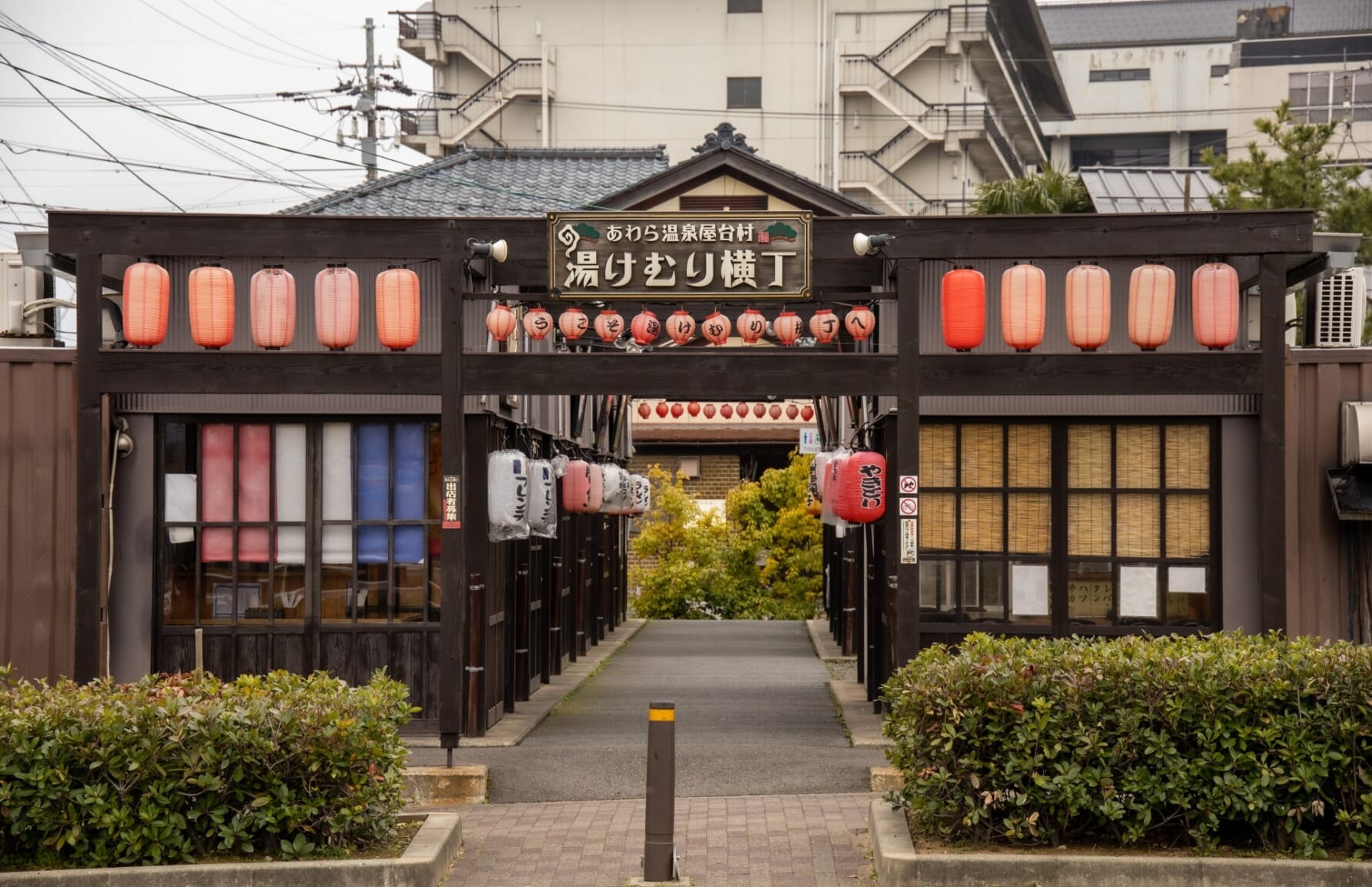 Awara Onsen (あわら温泉), located in the city of Awara, is one of the most famous hot spring resorts in central Japan since its foundation over 130 years ago. The town features a range of hot spring facilities, including traditional indoor and outdoor baths, as well as more modern facilities. The perfect location to soak in the warm, mineral-rich waters and enjoy the stunning views of the surrounding countryside. Awara Onsen is also known for its delicious local cuisine, with a range of restaurants and food stalls serving up Echizen regional specialties like crab and seafood. Even if you do not stay the night at one of its resorts, Awara Onsen is a great option for a day trip just to relax and recharge your batteries.
▶ Awara Onsen official website: https://www.awara-onsen.org/
---
Fukui may not be the most popular tourist destination in Japan, but it's definitely worth a visit. From exploring its rich history and culture to enjoying the natural scenery and thrilling amusement parks, Fukui has something for everyone. So, pack your bags and head to Fukui for an unforgettable adventure!
▽Here are the attractions you should experience across Japan with this Japan Bucket List!▽
▽Check more things to do in Chubu Region!▽
▶︎Best Things to Do in Toyama
▶︎Best Things to Do in Ishikawa
▶︎Best Things to Do in Fukui
▶︎Best Things to Do in Niigata
▶︎Best Things to Do in Yamanashi
▶︎Best Things to Do in Nagano
▶︎Best Things to Do in Gifu
▶︎Best Things to Do in Shizuoka
▶︎Best Things to Do in Aichi
▽Subscribe to our free news magazine!▽

For more information about traveling in Japan, check these articles below, too!
▽Related Articles▽
▼Editor's Picks▼
---