Tateyama Kurobe Alpine Route Guide
Tateyama Kurobe Alpen Route: Sightseeing Route in Japan Alps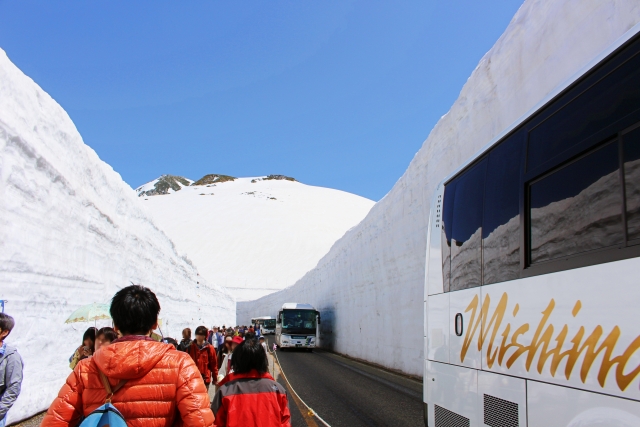 Tateyama Kurobe Alpen Route (立山黒部アルペンルート) is a mountain sightseeing route between Tateyama, Toyama prefecture and Omachi, Nagano prefecture, passing through the Northern Japanese Apls.
The route is 37 km long and the highest peak is at 1,975m. The route includes several spectacular view points and can be passed through by 7 different public transportation including cablecar, ropeway and bus since it's closed for private vehicles.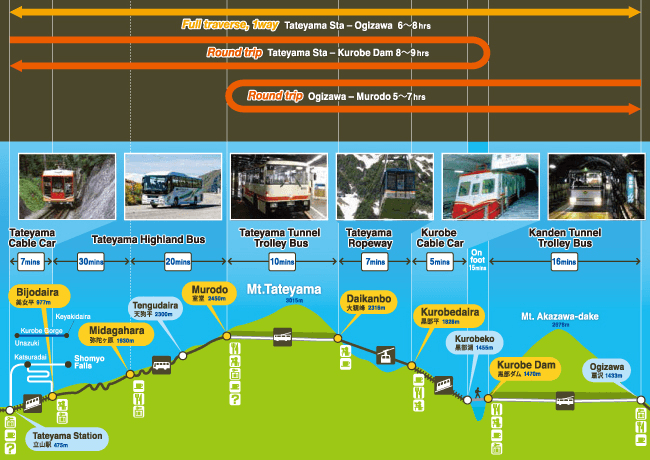 What can I see at Alpine route?
The route includes numbers of spectacular view points with fantastic and unique vehicle rides. Check some of the greatest sights you can see in Alpine route.
– The great snow wall "Yuki-no-otani"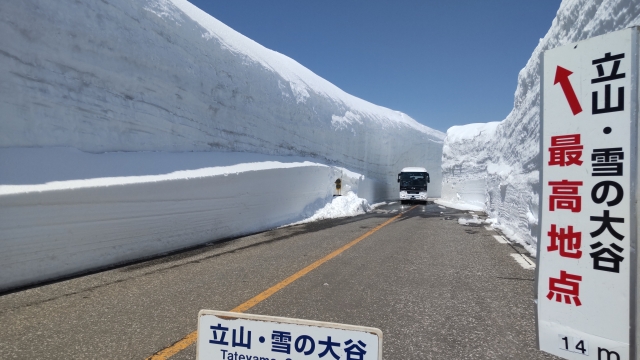 The most popular attraction of the route. The wall can reach up to 20 m high and can be only seen till the end of May before the snow starts melting.
– Murodo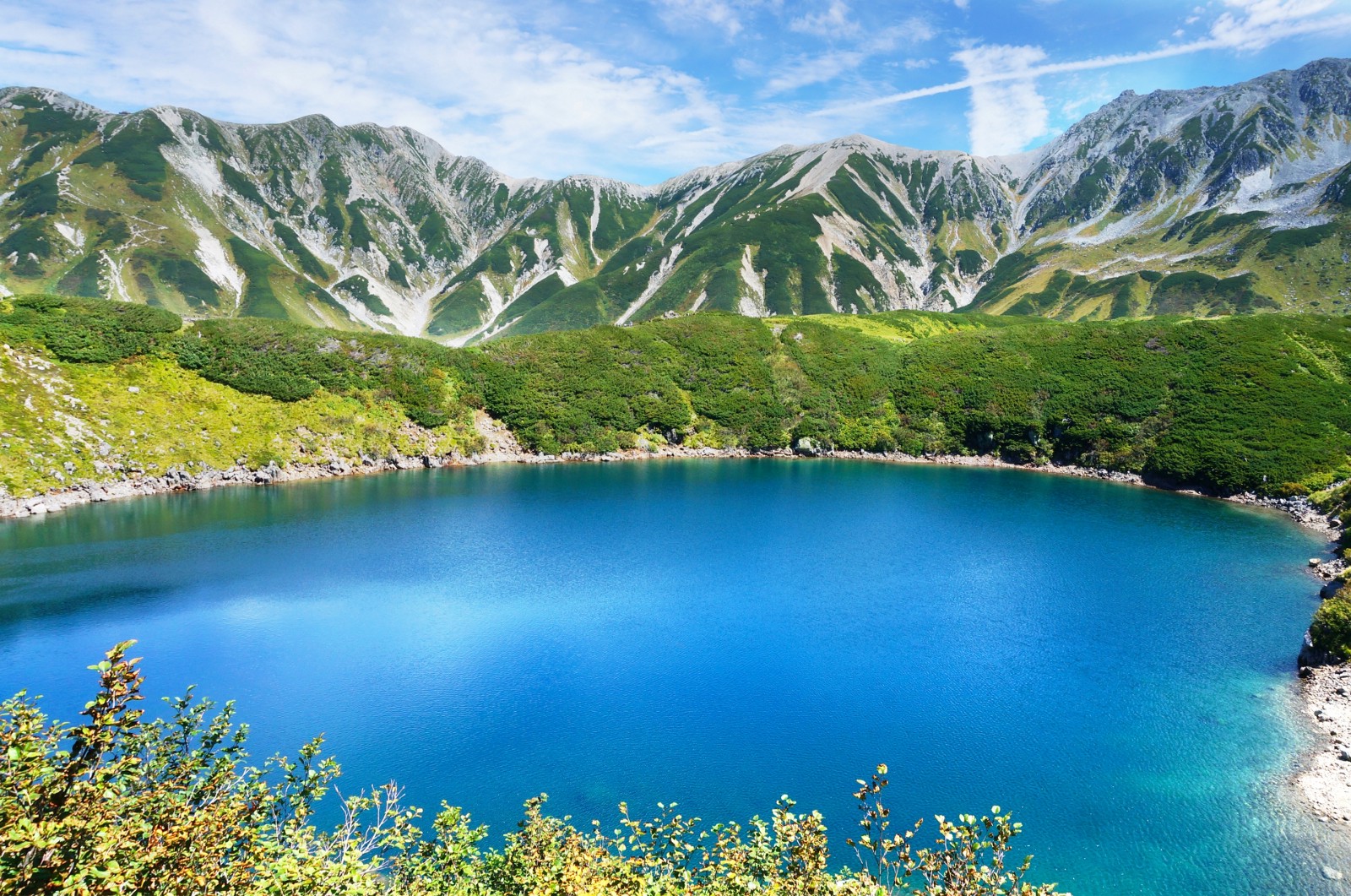 The highest point on the route. The magnificent view of mountain range with the pond can be seen.
– Tateyama Ropeway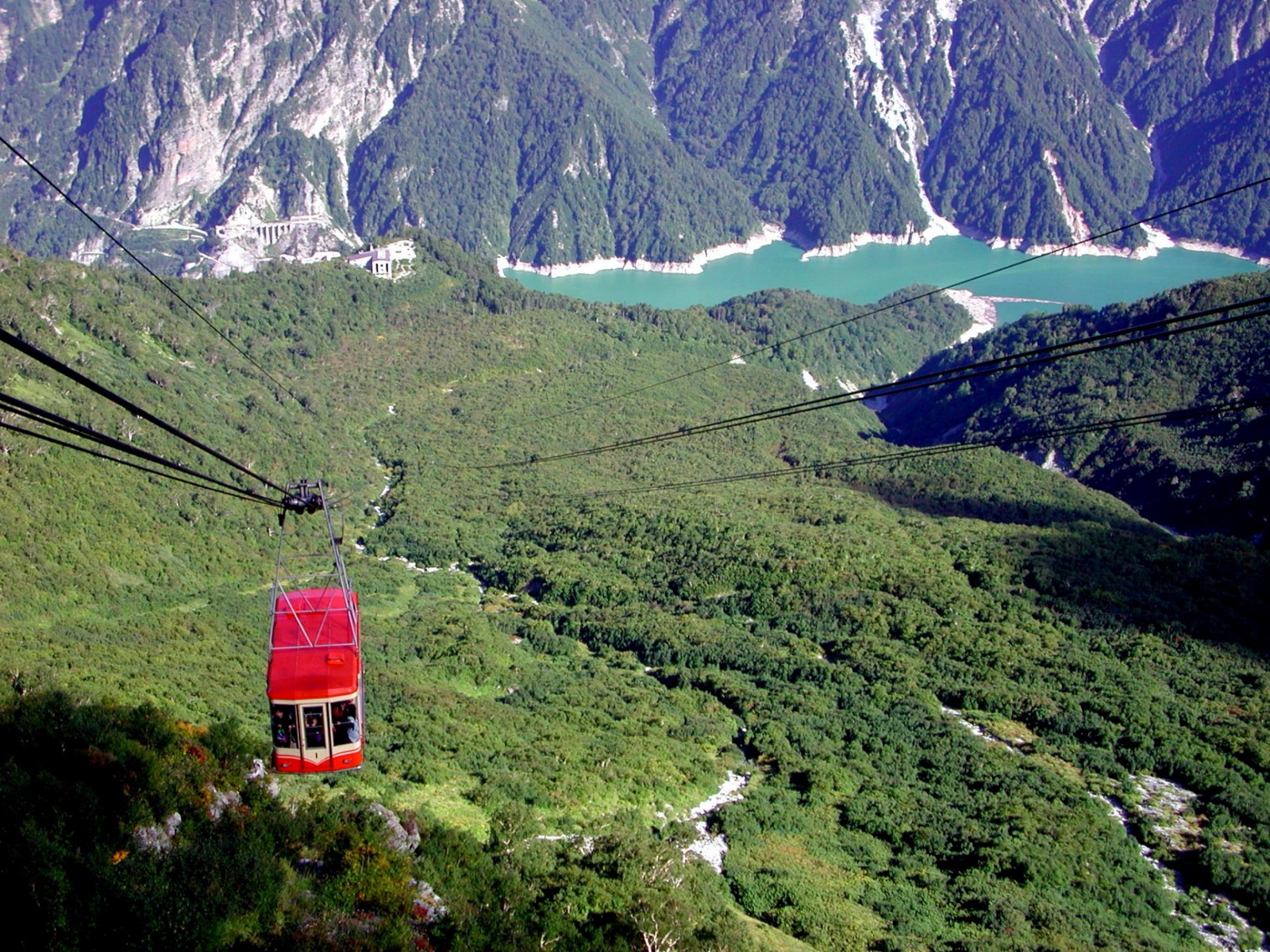 The 1.7 kilometer long ropeway between Kurobedaira and Daikanbo station.
– Kurobe Dam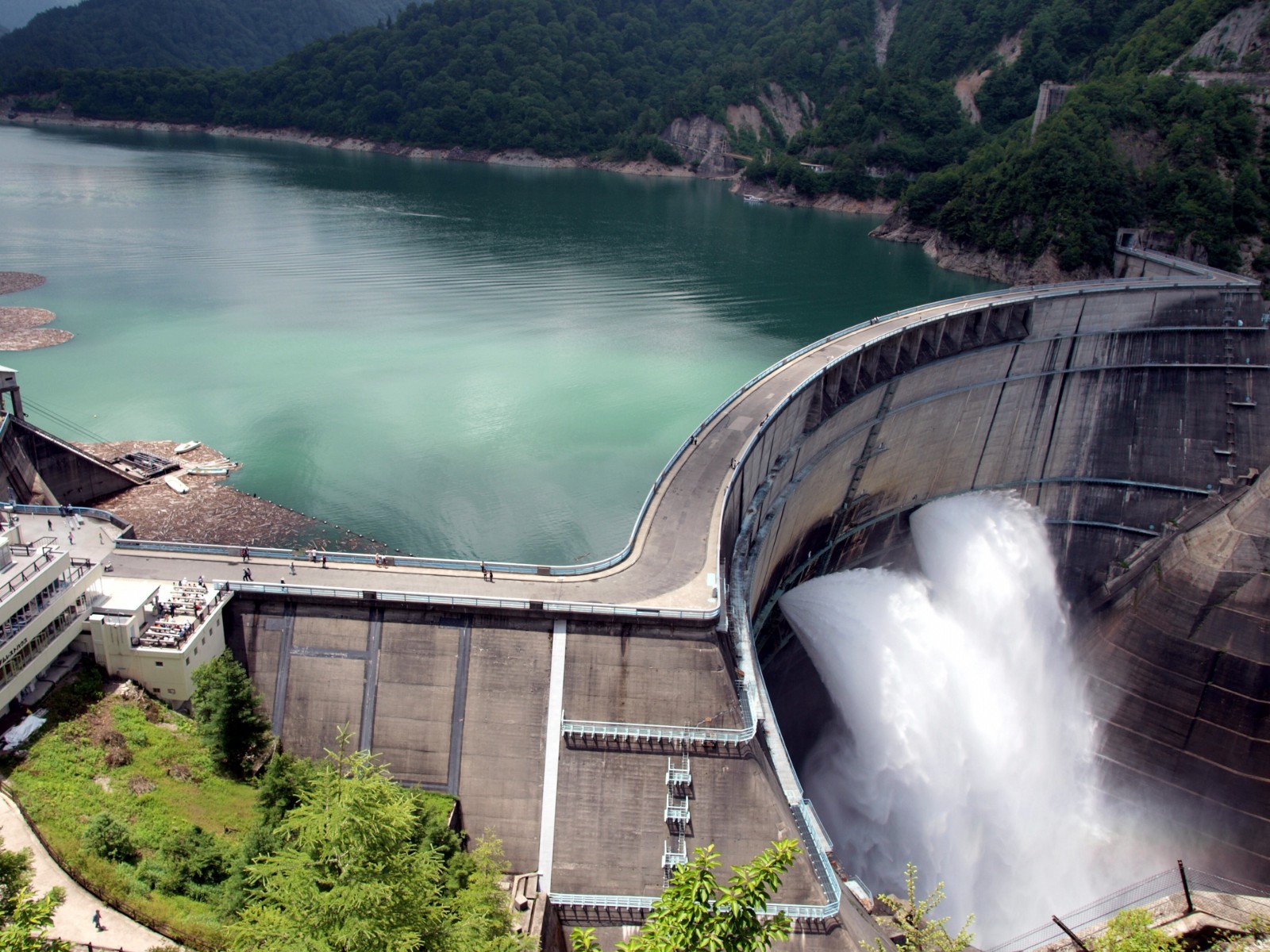 Kurobe dam is the 186 m high Japan's biggest dam. Up to 15 tons of water per second are spectacularly discharged through the dam.
How can I enjoy the Alpine route?
Several routes are available in the area from both sides (Tateyama or Omachi) and visitors must pay fee for each rides at ticket counters or book online in advance. Check fares and schedule for each rides. Or some travel companies in Japan, such as Klook arrange package tours from Tokyo, Nagano, Osaka and other major cities and the tour usually includes fee for each rides.
Book the Alpine route from Tokyo
Book the Alpine route from Osaka
Book the Alpine route from Nagano
When can I visit?
The route is only open for a half of year from mid April to end of November every year, however, if you wish to see the great snow wall, it's recommended to visit between mid April to mid June before snow melts. If you are planning to visit Japan in spring/summer time, don't miss a chance to see this most spectacular scenery!
▼Check more details via the official website▼
↓↓↓For more articles about Japan, check these links!! ↓↓↓
▽Related Articles▽
▼Editor's Picks▼
---