What to Buy in Kanazawa
Kanazawa Shopping Guide: 10 Best Souvenirs in Kanazawa, Ishikawa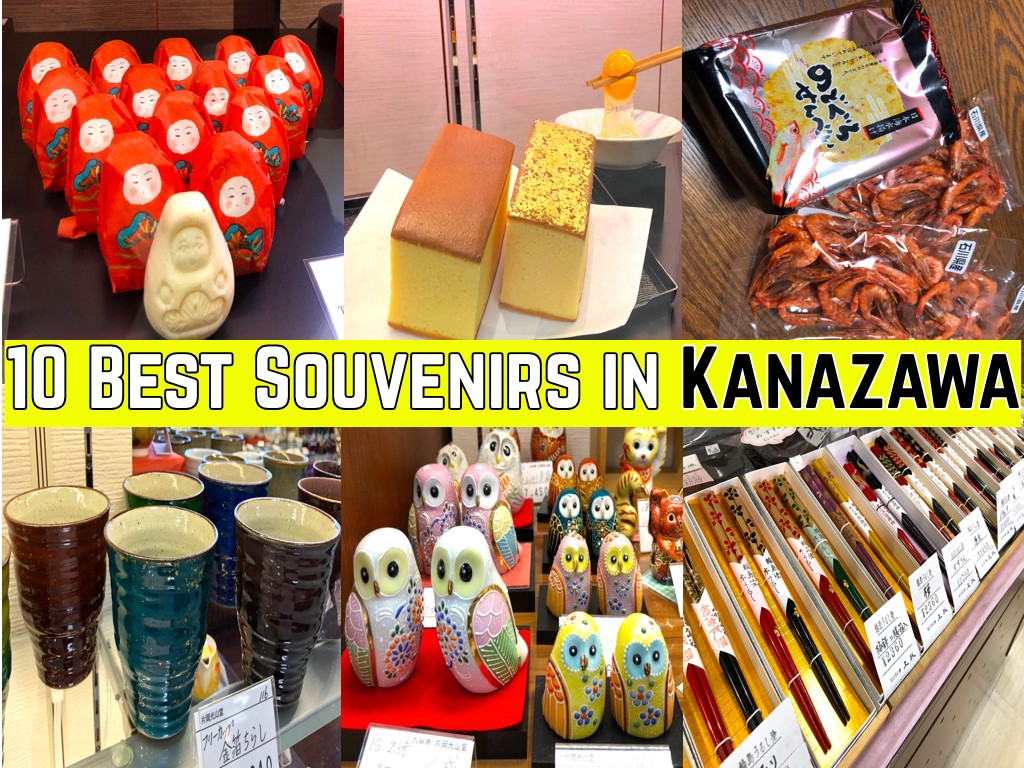 Kanazawa is one of the new hottest tourist city, located in Ishikawa Prefecture, Central Japan. Shopping souvenirs is one of the purposes when you travel in attractive cities. Kanazawa has various traditional cultures and fresh seafoods caught in the Sea of Japan. There are numerous things to buy from Japanese-style sweets and seafood snacks to traditional craft products, so you may wonder what to buy in Kanazawa. Here are 10 must-buy souvenirs in Kanazawa.
1. Gold Leaf Castella Sponge Cake (金箔烏骨鶏かすていら)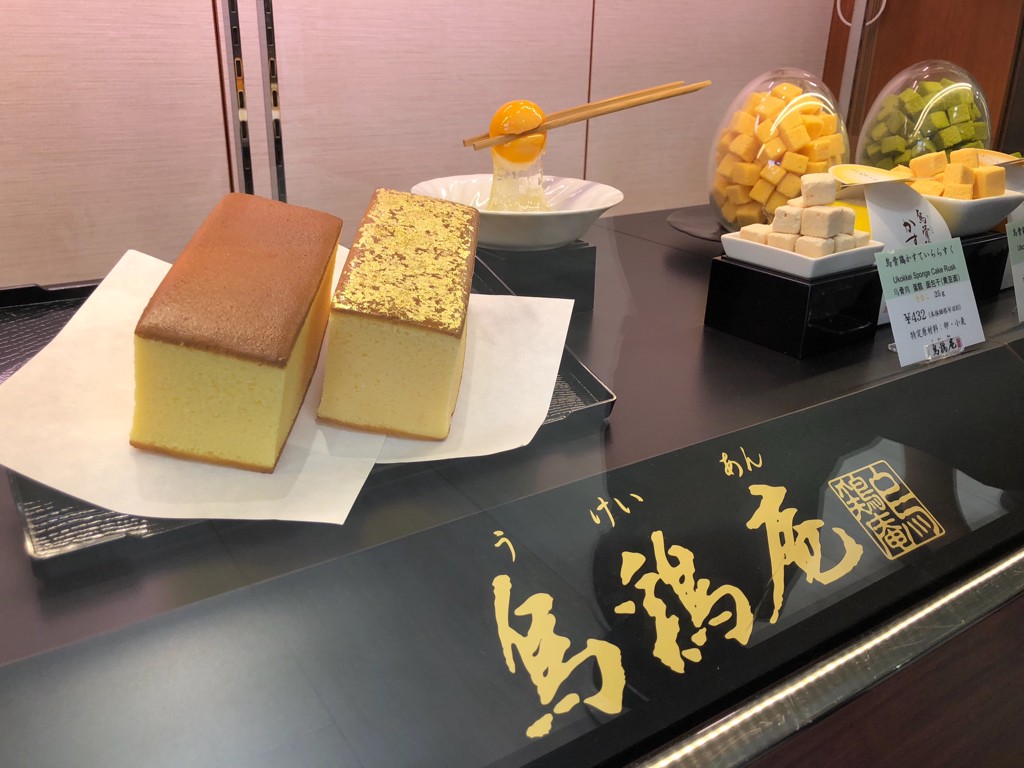 A Castella sponge cake with gold leaf is one of the most trendy and popular souvenirs in Kanazawa. Gold leaf, called "Kinpaku" in Japanese, is a specialty of Kanazawa, which you can eat. The Castella sponge cake of the Japanese sweets company Ukeian is made from scarce silkie chicken eggs. It tastes modestly sweet and chewy.
2. Gold Leaf Yokan (金箔ようかん)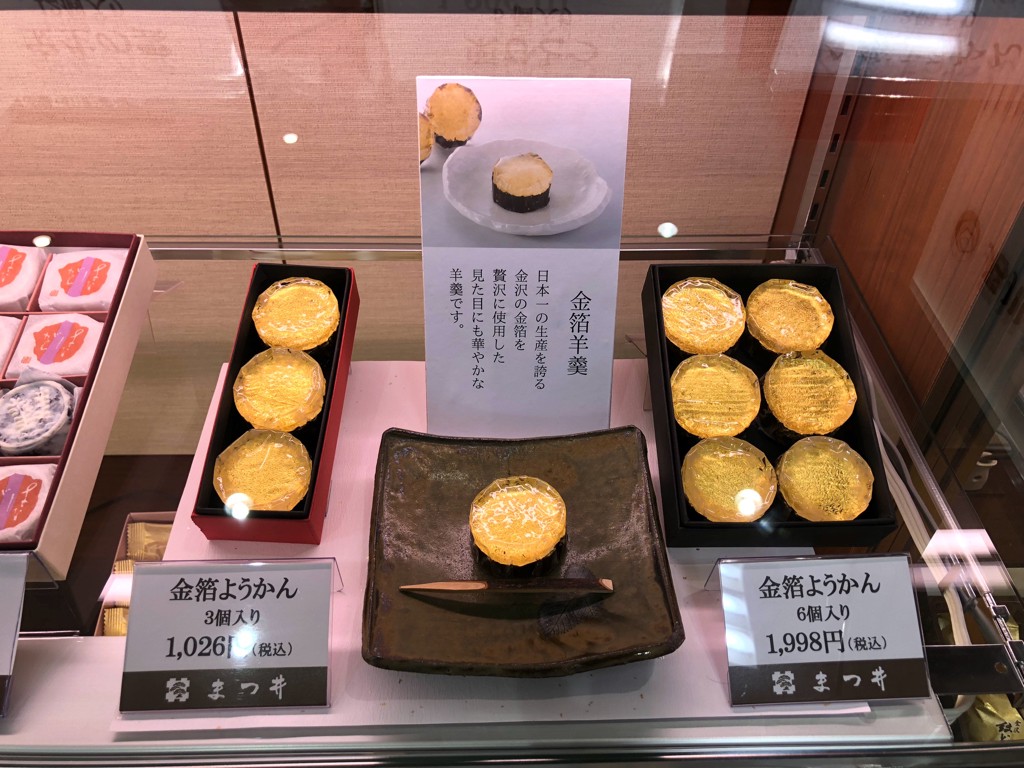 The Japanese-style sweets maker Matsui (まつ井) has offered well-designed traditional sweetes in Kanazawa since it was founded in 1926. Their products represent the history and culture in Kanazawa, and Gold Leaf Yokan (sweet jellied red bean paste) is one of the symbols of Kanazawa's culture.
3. Nodoguro Bosushi (のどぐろ 手押し棒鮨)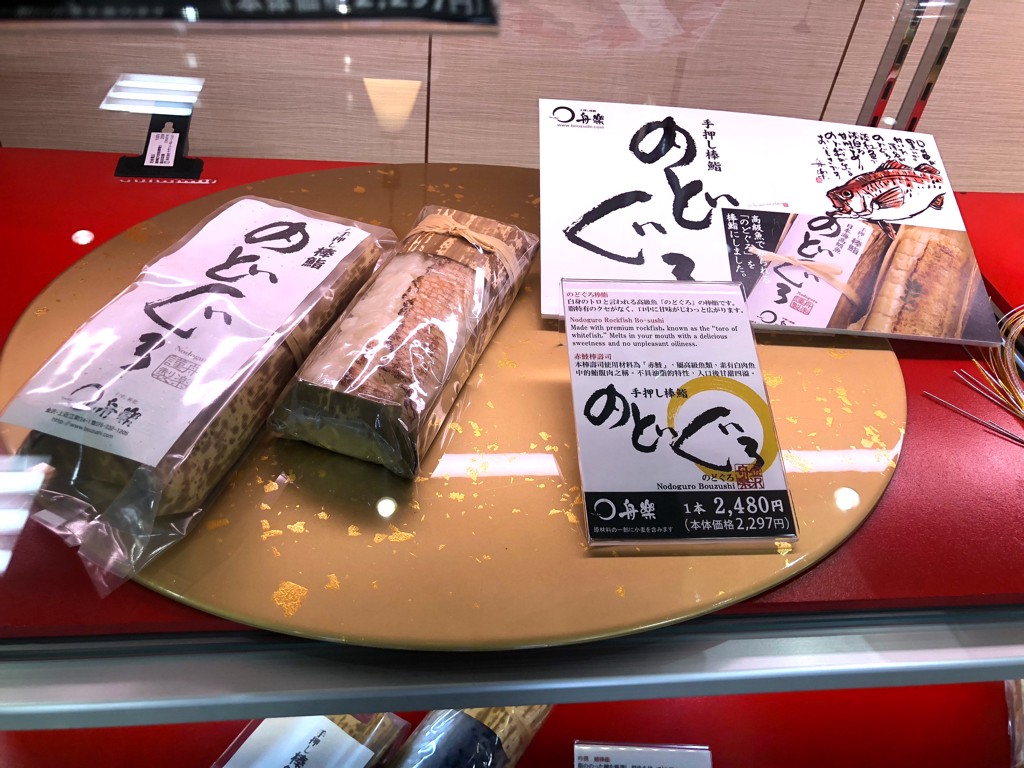 Fresh seafoods are one of the attractions in Ishikawa Prefecture as Omicho Market, the largest fresh food market there, is a top tourist gourmet site. You can see a great number of fresh local seafoods in Kanazawa, and Nodoguro (Rosy Seabass) is the premium fish you should taste there. Nodoguro is known as the expensive fish but you can have it at an affordable price in Kanazawa. Sushi is one of the best way to taste it but raw fish goes bad so fast. Bosushi (pressed sushi) is a reasonable way to get it as souvenirs since it can be kept for a few days.
4. Fried Fish Snacks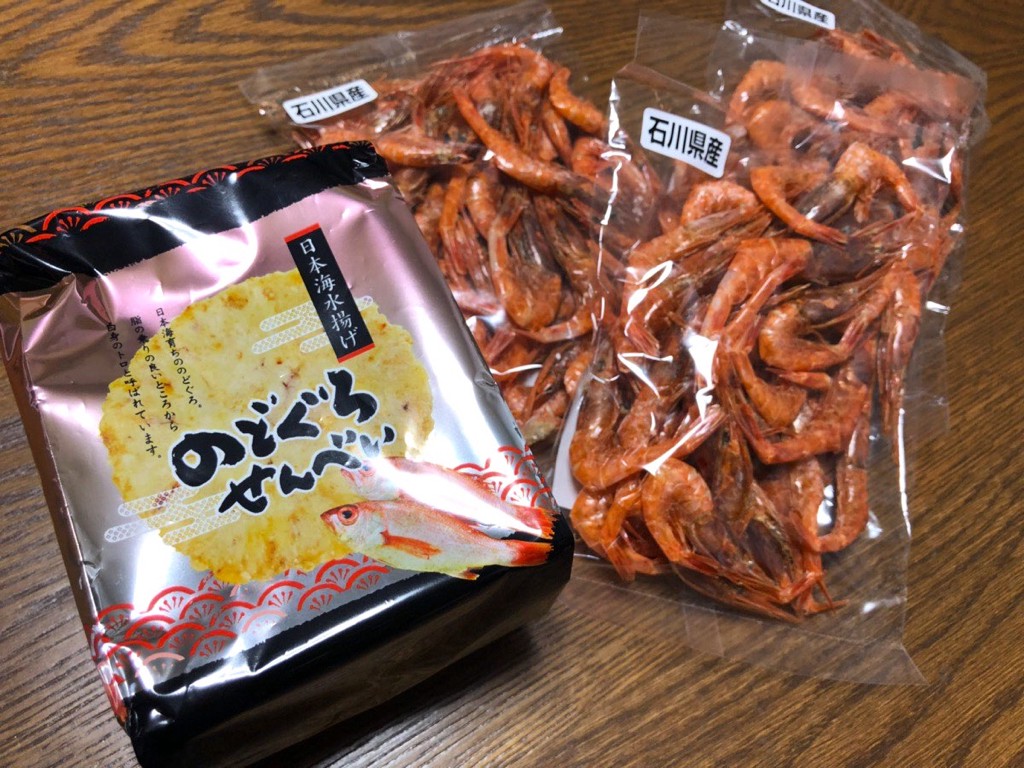 Fried fish snacks are the other way to enjoy high quality local fish caught in the Sea of Japan as souvenirs. That kind of fried snacks are made of various fish including shrimp, squid and even the expensive Nodoguro (Rosy Seabass). You can easily buy them at budget rates at Omicho Market, Kanazawa Station and other souvenir shops.
5. Tsukudani (佃煮)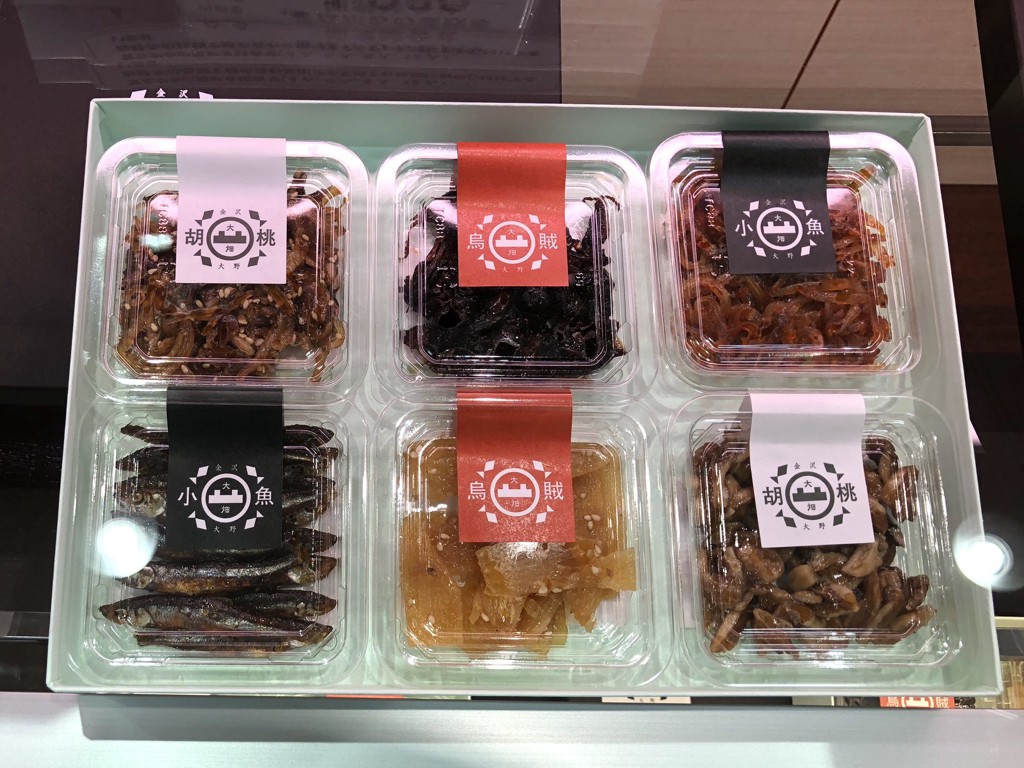 Tsukudani (fish boiled in soy sauce) is one of the popular souvenir options in Kanazawa. You have not heard Tsukudani, have you? However, it is a preserved familiar food with tiny fish, shells and vegetables to Japanese people. The well-flavored fish goes very well with rice and drinks.
6. Kintsuba (きんつば)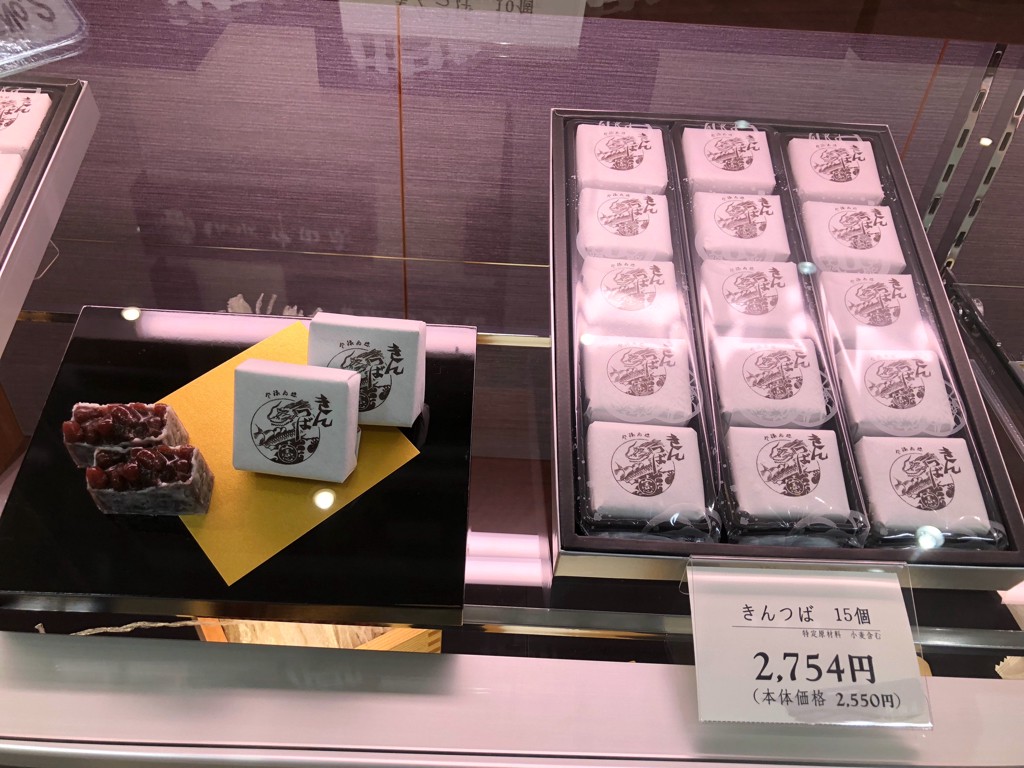 Kintsuba, sweetened beans paste wrapped in wheat-flour dough, is a regional sweets in Kanazawa and is one of the most famous souvenirs in the city. Nakataya (中田屋) is a well-known Kintsuba shop with its long history since 1934. Enjoy the sweet taste and texture of long-boiled red beans.
7. Mizu-yokan (水羊羹)
Mizu-Yokan (soft red bean paste jelly) is also one of the specialties of Nakataya. Mizu-yokan is more jelled than Yokan. That of Nakataya named "Mizugoromo (瑞衣)" is produced with the theme of "Kintsuba in Summer" and only sold in the summer time. The jellies include paste of Matcha green tea and red beans. Their Japanese-style sweets are also visually-entertaining.
8. Okiagari Monaka (起上もなか)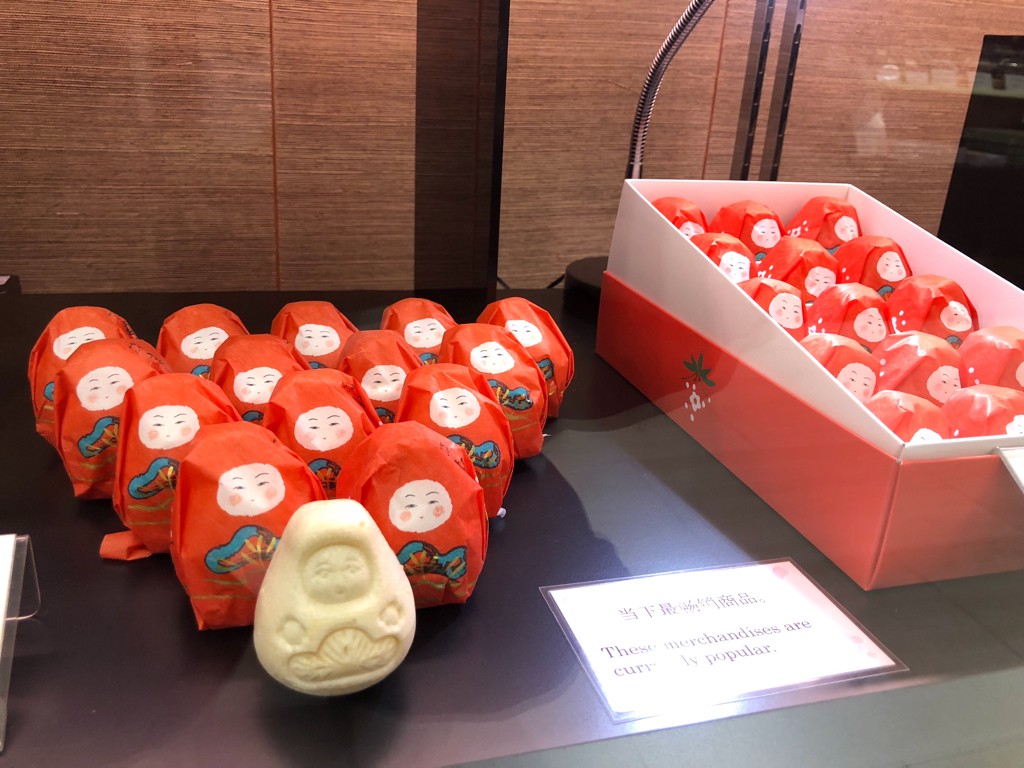 Monaka is a Japanese traditional sweets made of red bean paste sandwiched between two thin crisp wafers, and Okiagari means "wake up" in Japanese. Okiagari Monaka is produced by Kanazawa Urata (金沢うら田) founded in 1936. The sweets are wrapped with cute papers with the design of Daruma dolls, and they are popular souvenirs to present for celebratory occasions and as get-well gifts.
9. Wajima-nuri Chopsticks (輪島塗 箸)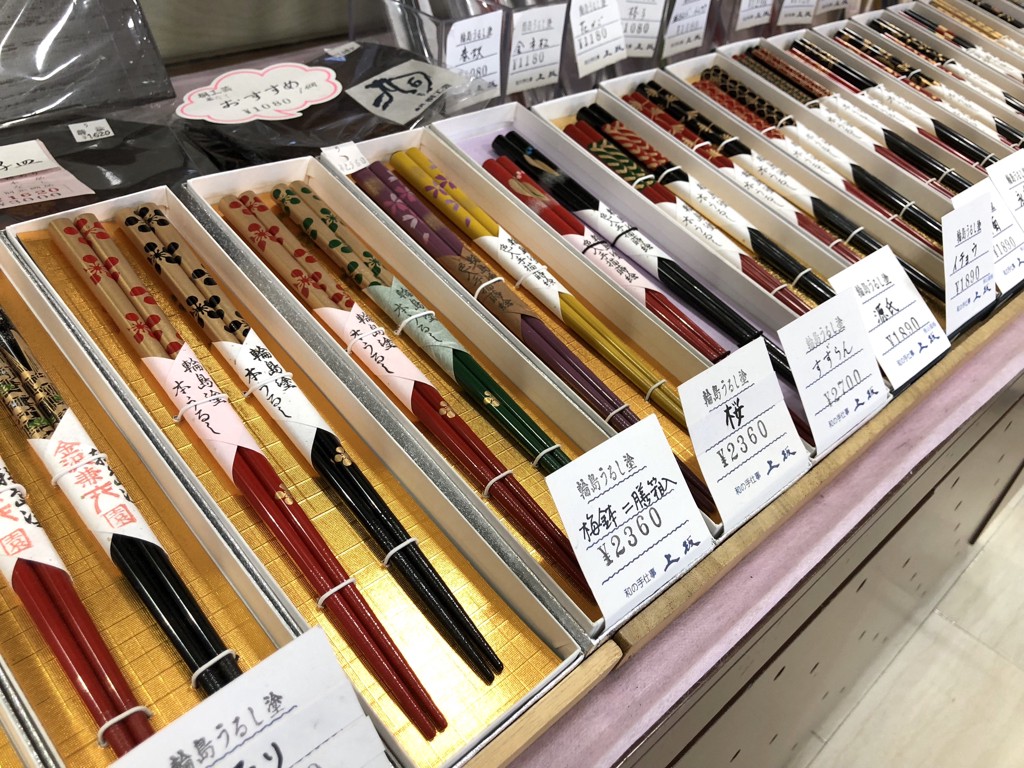 There are a large number of eating utensils other items with Wajima-nuri (輪島塗) lacquerware. The style of the lacquer has been developed in Wajima City located at the north west of Ishikawa Prefecture, having got popular worldwide. Especially, chopsticks of solid and durable lacquerware are highly recommended Japanese souvenirs.
10. Kutani-yaki Mugs (九谷焼 マグカップ)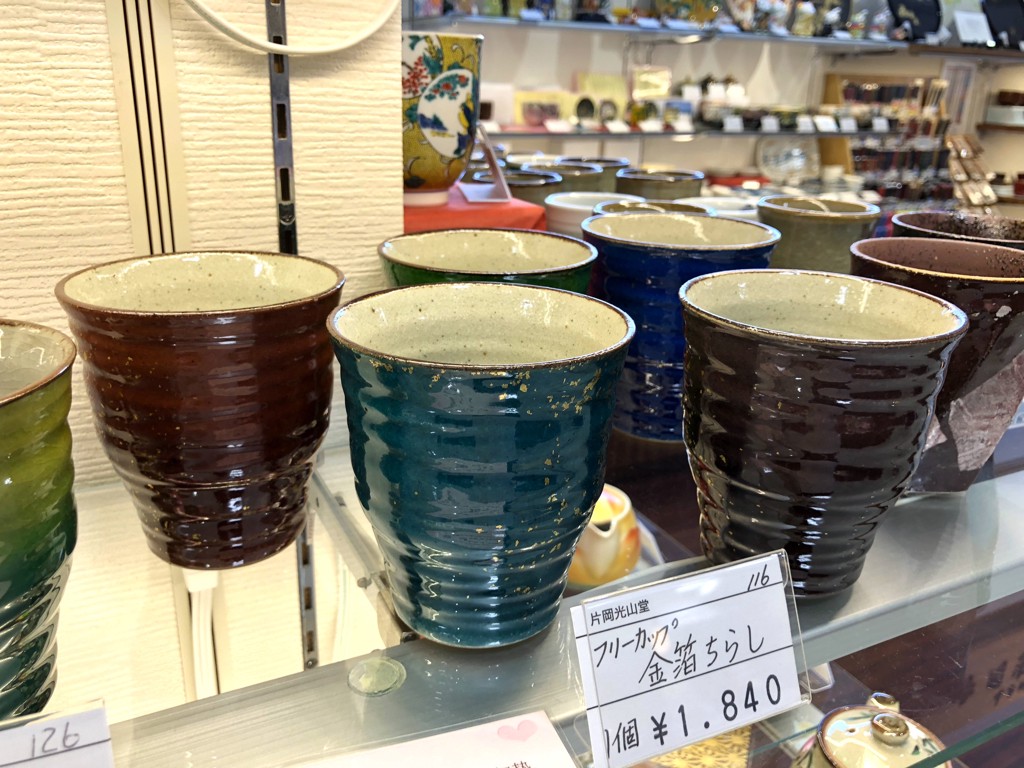 Kutani-yaki (九谷焼) is also traditional crafts of Ishikawa Prefecture. The techniques of beautiful painting have developed at Kanazawa for about 350 years. Mugs and dishes made with Kutaniyaki are available at the craft shop Kataoka-kozando in front of Kenrokuen Garden and other souvenir shops in Kanazawa.
Kanazawa has the long history and various regional culture such as Japanese-style sweets and craftwork. Apart from souvenirs, Kanazawa is really easy to travel on foot since there are many tourist attractions near Kanazawa Station. For more info about sightseeing around Ishikawa or souvenirs in Japan, check these articles below.
▽Related Articles▽
▼Editor's Picks▼
---