Ogasawara Islands: 6 Days Trip to Chichijima Island
My Best Travel Experience to Ogasawara Islands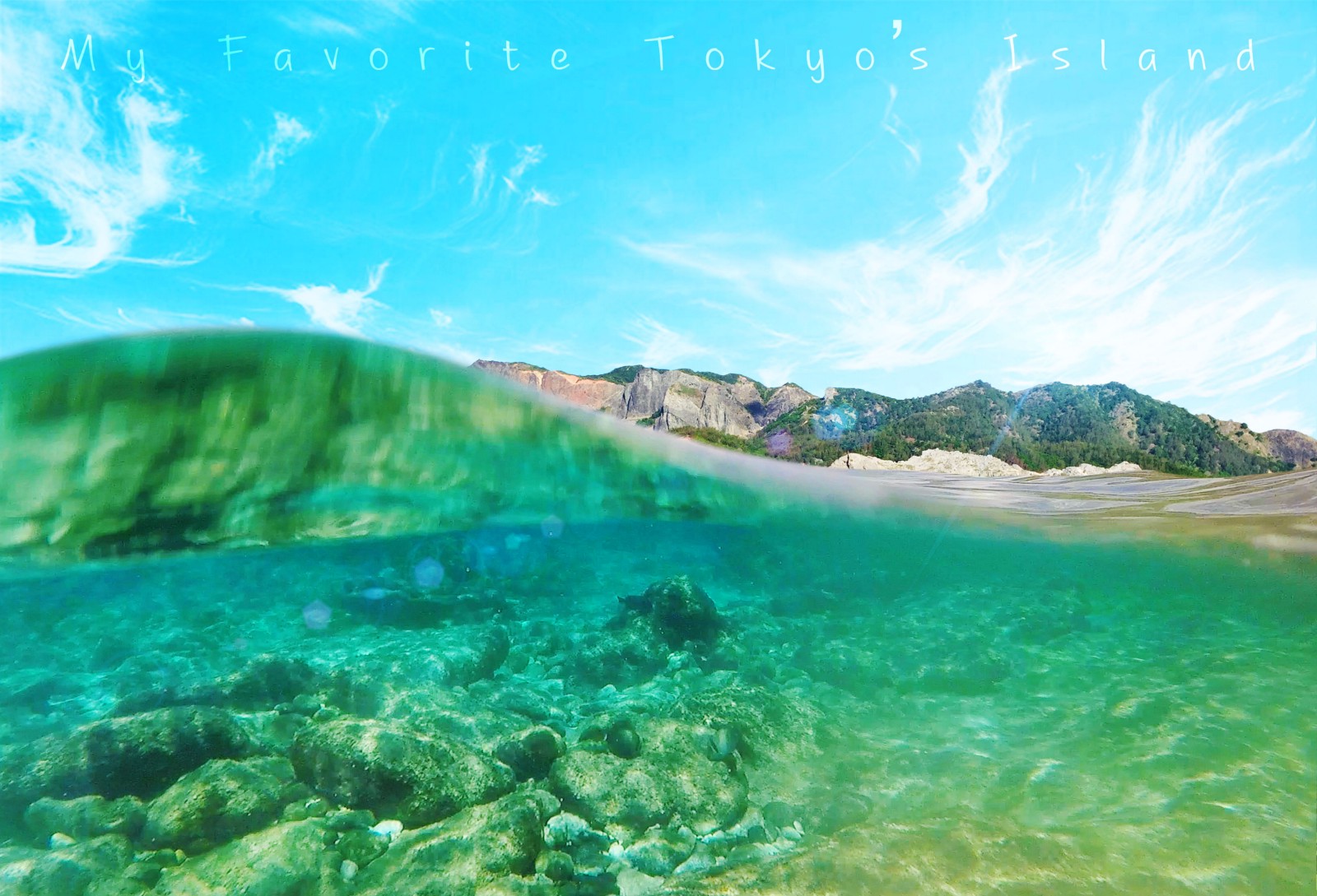 This is a story of my best travel experience to the farthest remote island Ogasawara from Tokyo.
After spending 24 hours on a ferry, I finally reached my destination island. However, it was funny enough that I was STILL in Tokyo. What happened?
Yes, the island belongs to Tokyo though it is about 1,000 km away from Japan's main land. Chichijima Island (父島) is the name of the island I reached and is one of the Ogasawara Islands (小笠原諸島) (also called Bonin Islands). A ferry is the only way to get there, so it takes a whole day at least to visit.
Unlike anything I have ever seen before: the transparent and bonin-blue ocean, the forest where indigenous plants and animals exist, and fresh and unique food. They are truly what I came to Chichijima Island for. And that's why the island is known as the Galápagos of the Orient.
*Please note that this article contains affiliate links.
Day 1–2
What did I do during the 50 hours round-trip on the ferry?
The sailing cycle is fixed: you will need 6 days to travel the Ogasawara island. Staying on the ferry for 2 nights and on the island for 3 nights.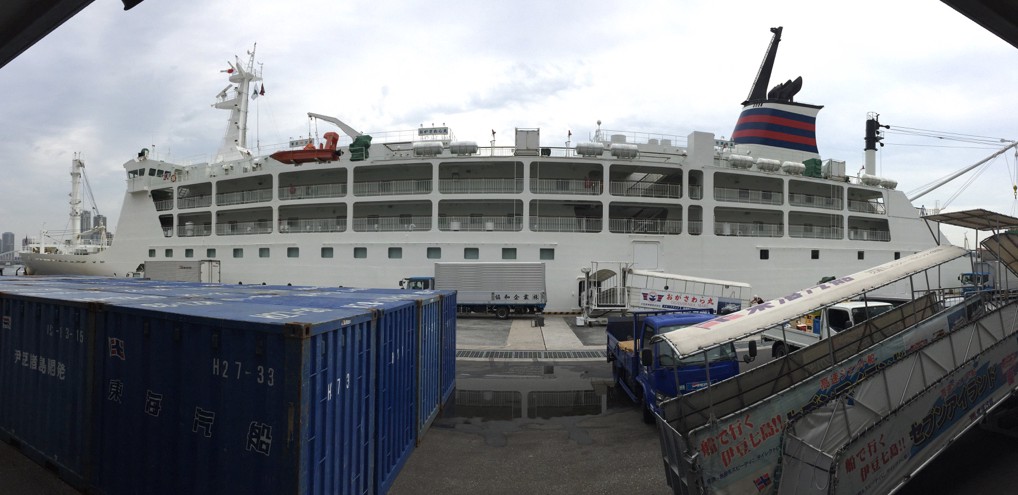 So, one of the biggest points of traveling to Ogasawara Islands is how to spend such long hours on the ferry. Firstly, let me soak away your concerns like "how boring could it be to spend entire 2 days on the ferry?"
I did never think that way at all. The ferry was very clean and comfortable since it had just been renewed in July last year. There are various types of rooms from suite rooms to economy berths which I stayed.
The ferry has shower rooms, a restaurant, lounges with a bar, a food and souvenirs shop and other facilities.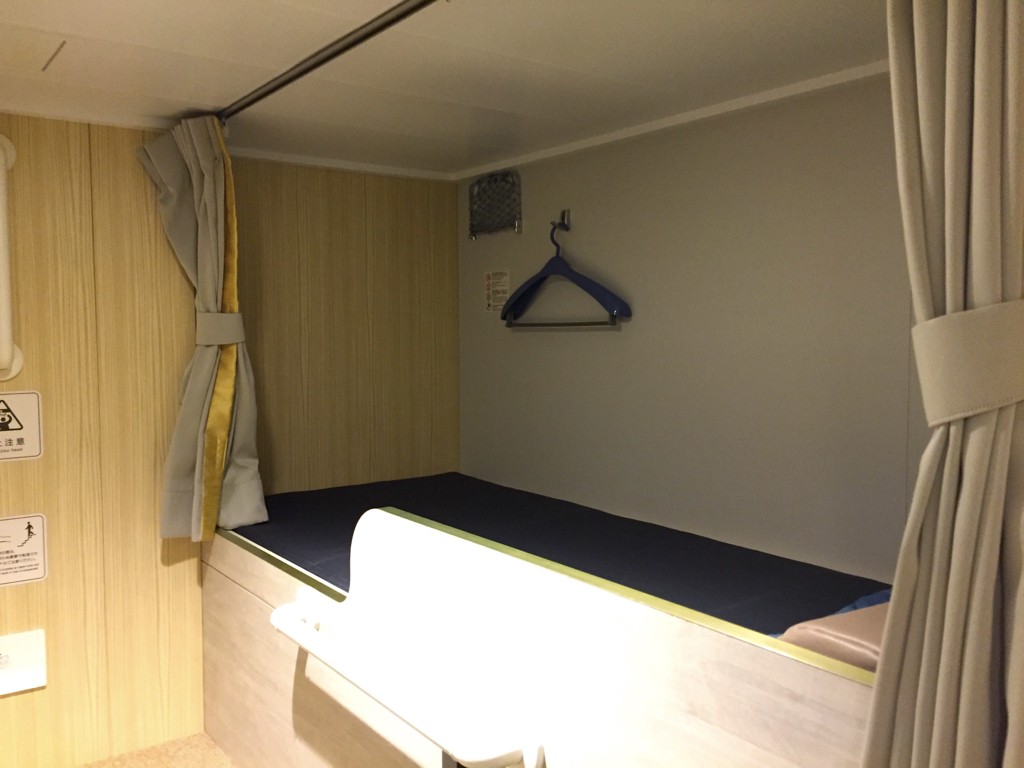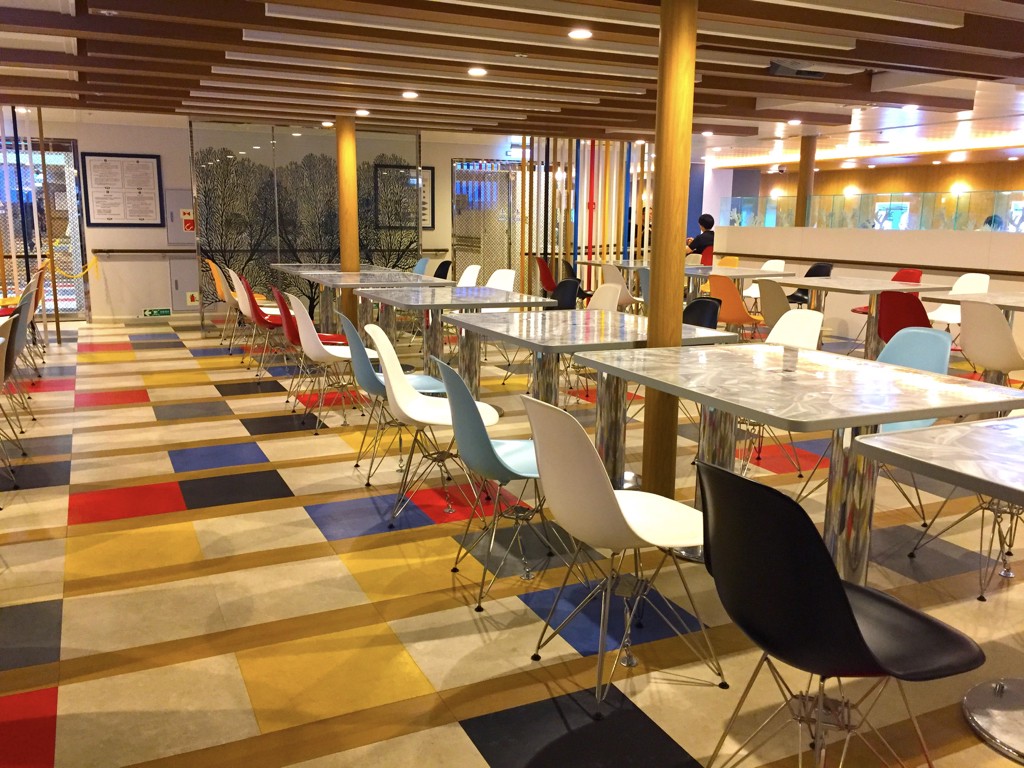 Fortunately, I could watch sunset and sunrise on the deck board and stars on the top of the ferry at night.
Eating, drinking, relaxing at the lounge, reading a book on the top deck and sleeping comfortably… Time flied and I felt like arriving at the island in a moment.
After arriving at Chichijima Island, first of all, I picked up a rental motorcycle and drove up to a seafood restaurant Marujo (丸丈) after picking up a rental small motorcycle. Akaba fish and Sea turtles were amazing!! Have you ever eaten a TURTLE?? You can hardly have it except here.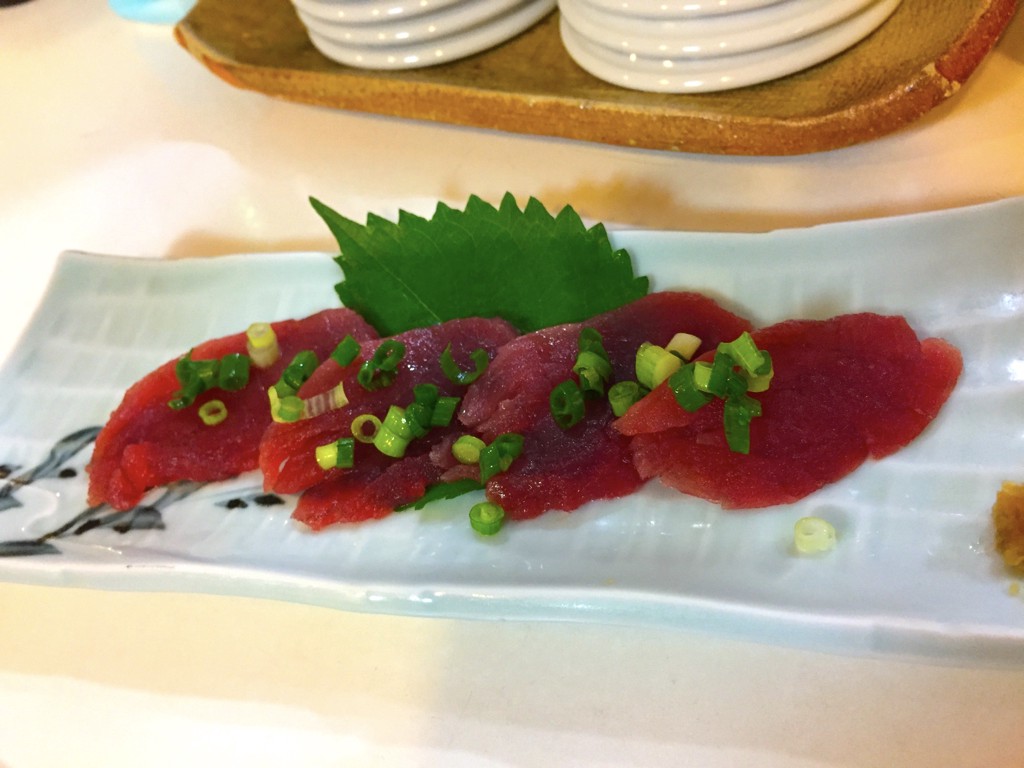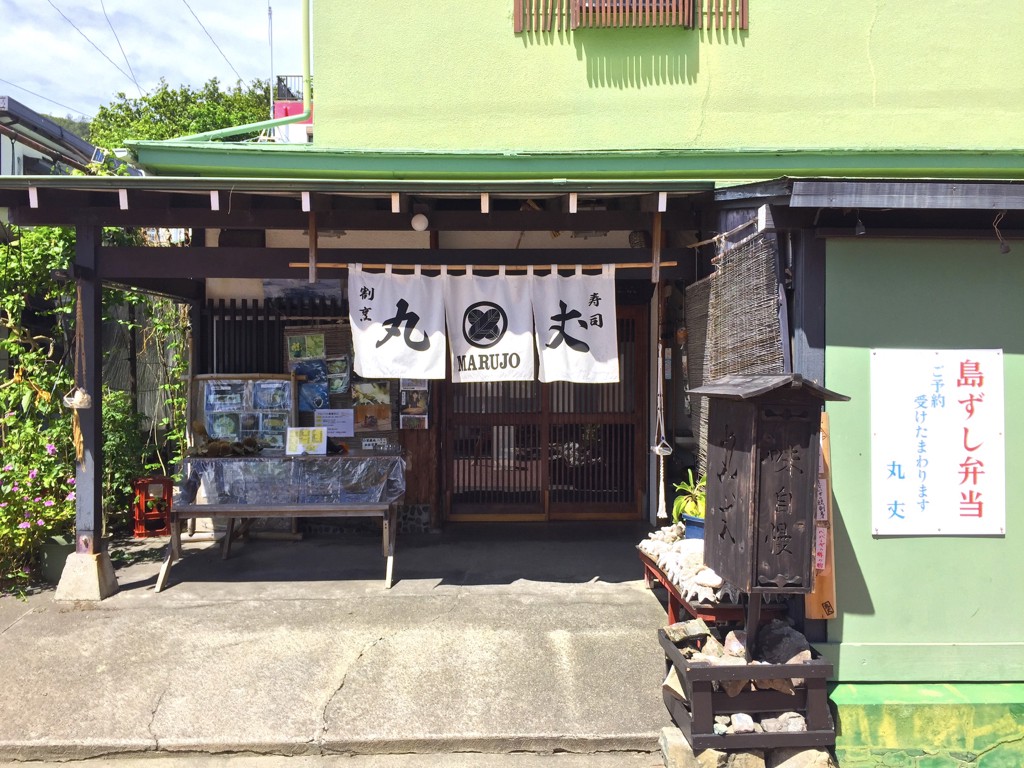 To fully enjoy the arrival day, I chose a half-day tour including snorkeling with dolphins and exploring Minamijima Island, a small island you can get by a boat in a half an hour from Chichijima.
That tour enabled me to swim with dolphins up close. The sea was clear enough to see the bottom. And I had never expected to see hundreds of dolphins jumping out of the ocean around the boat.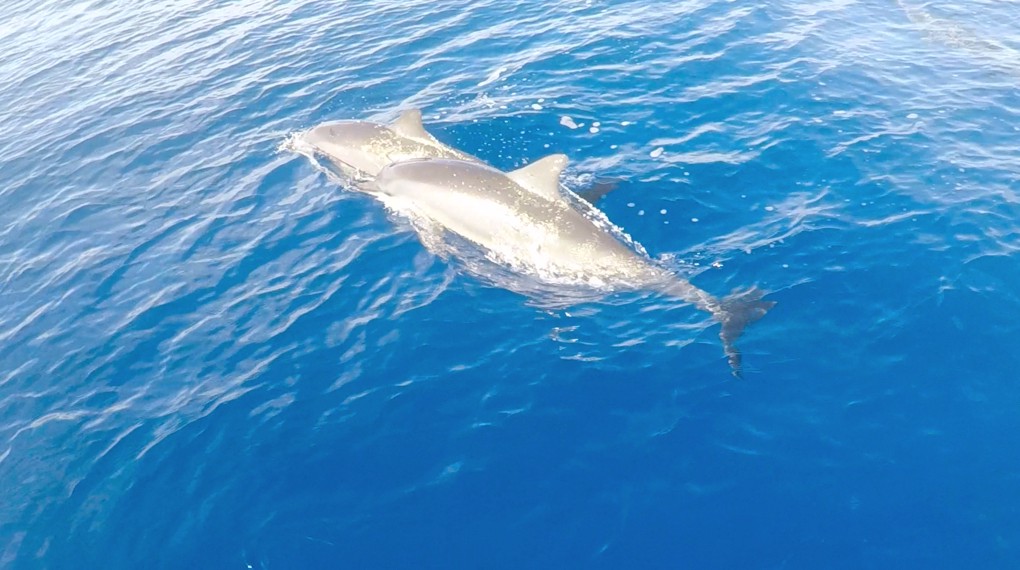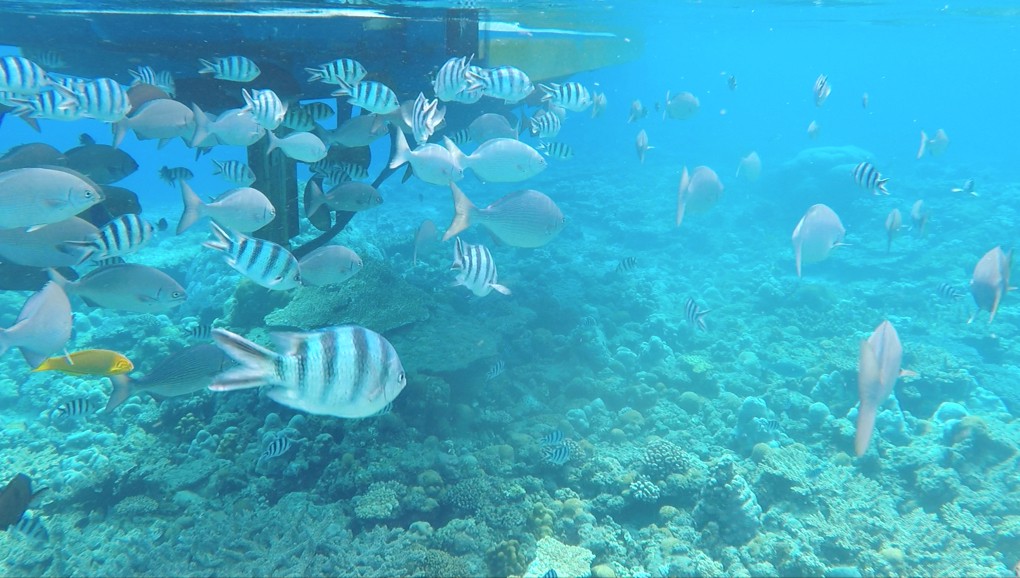 And then, the group of the tour landed on Minamijima Island which is designated as Japanese Natural monuments and allows only 100 people to get on shore for one day. The island has been formed by coral's repeatedly rising and sinking.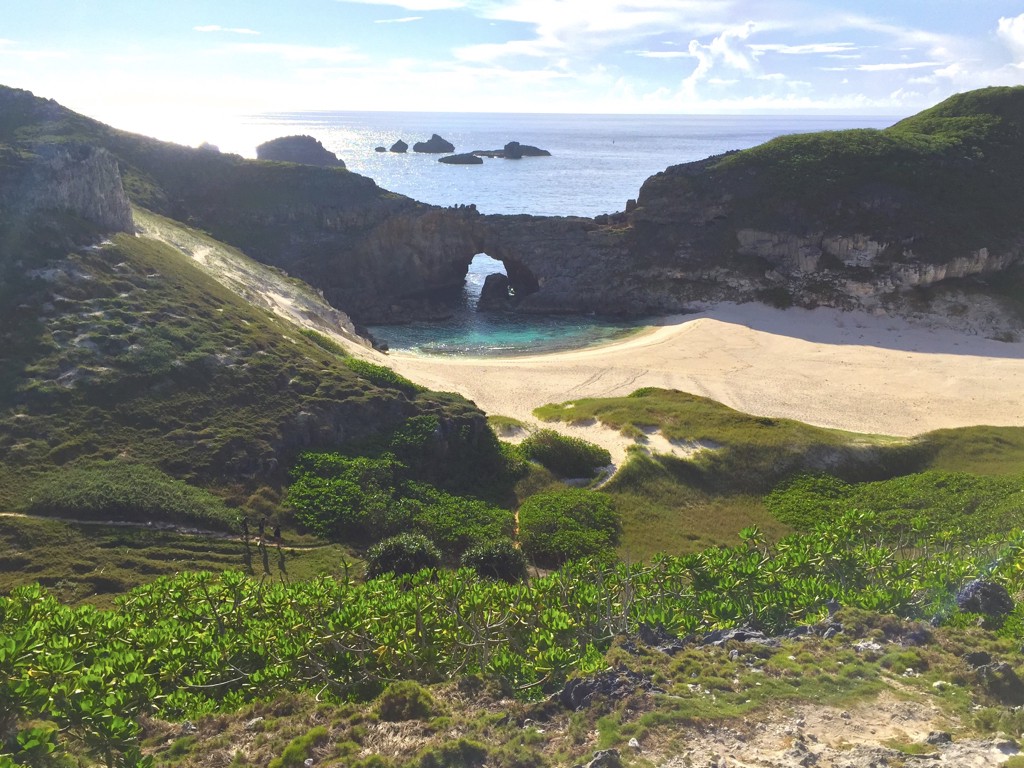 The fan-like seawater pool with the arch-like rising coral offered a chance to take a nice picture. I also saw footprints of sea turtles, so you may be able to see them or their babies with a little luck.
At sunset time, I headed to Weather Station where you can see the best scenery of sunset.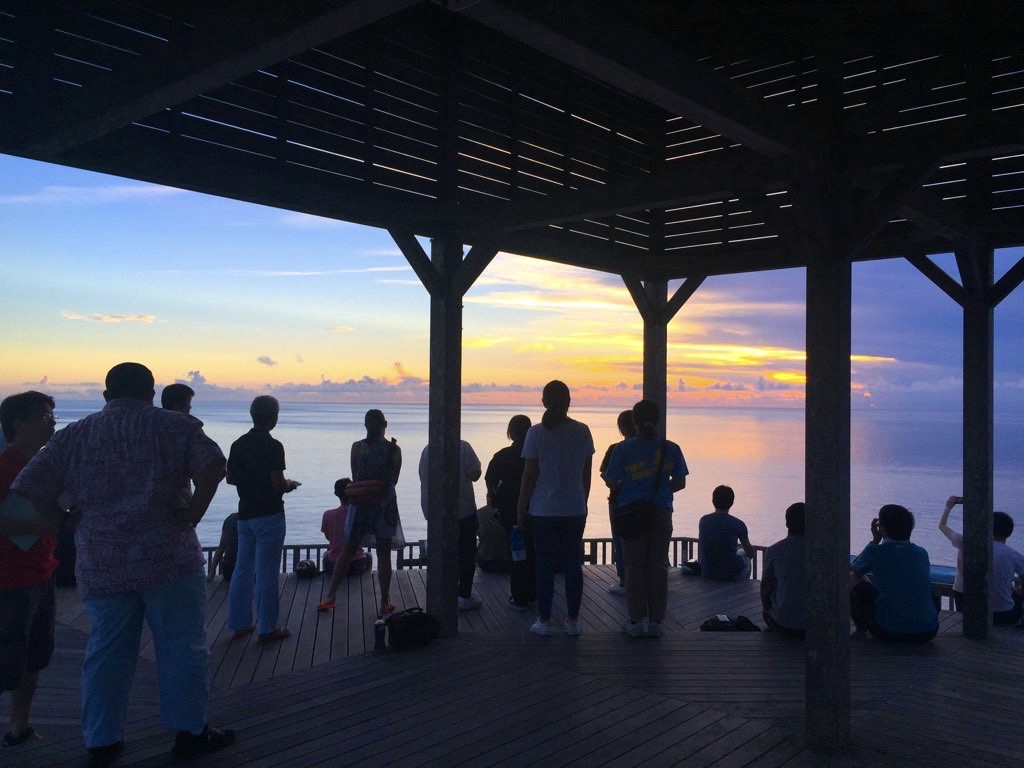 Day 3
On the next day, I started with trekking in search of the hidden beach John Beach. I had heard that it's too hard even for local people to complete the round-trip to John Beach for 4 or 5 hours and I'd better bring a bottle of 2L water at least.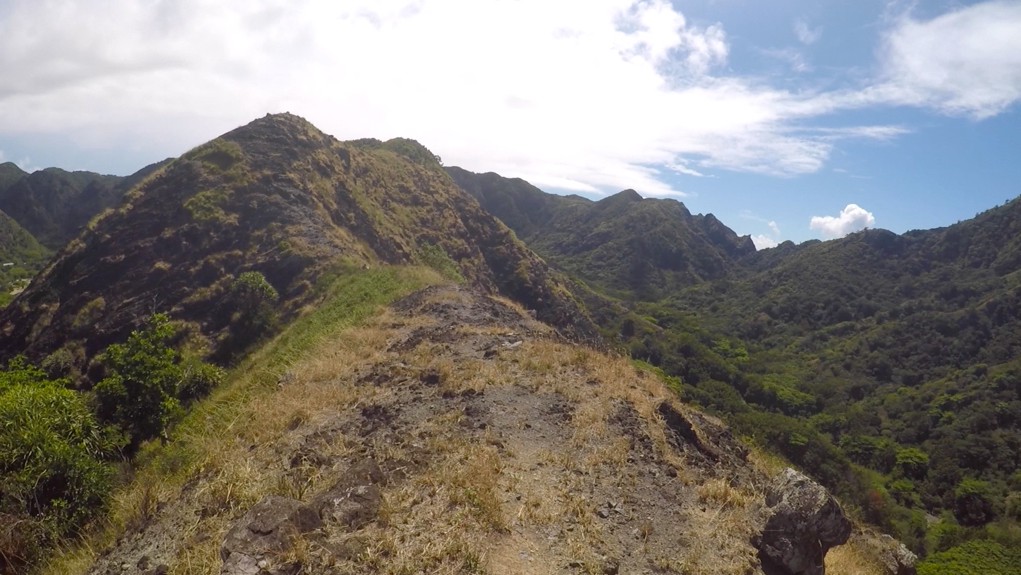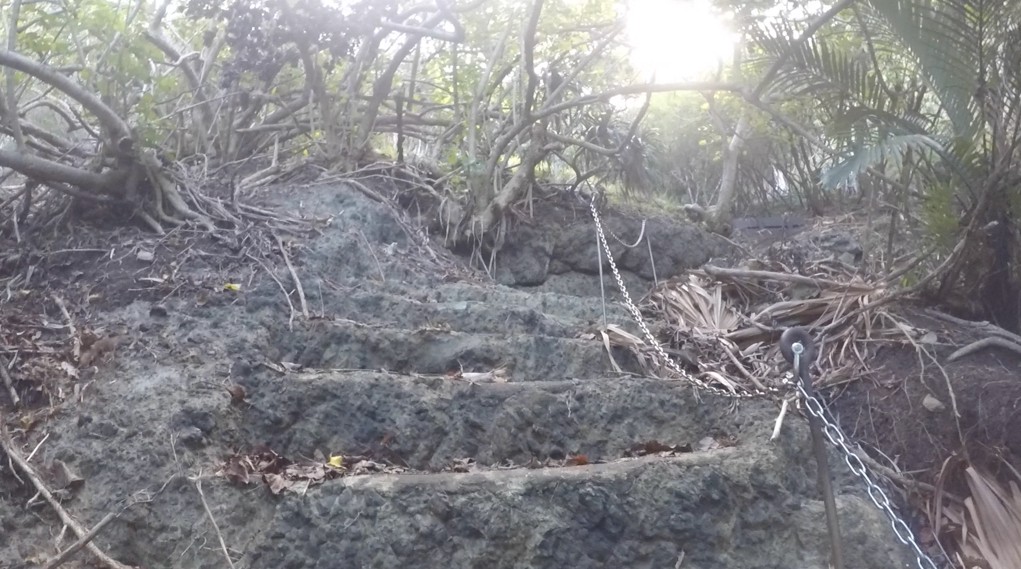 My experience tells you that 2L is never enough especially in summer, and there is actually much easier ways to reach the beach: boats or kayaks.
However, the hard work paid off because I was trekking, so I grabbed I grabbed some chances to see beautiful scenery from the highest points on the way. They were totally worth spending several hours.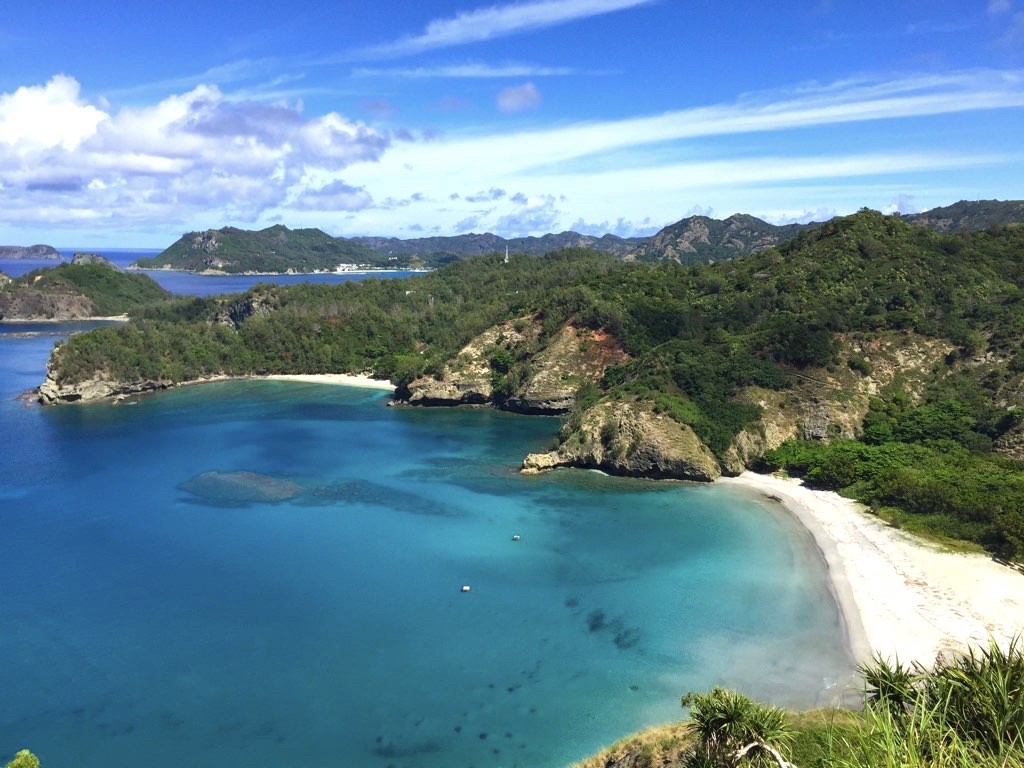 The tough 3 hours took me to John Beach finally! There were no visitors except me and I like that kind of hidden spot like this situation. I had lunch on the pure white beach.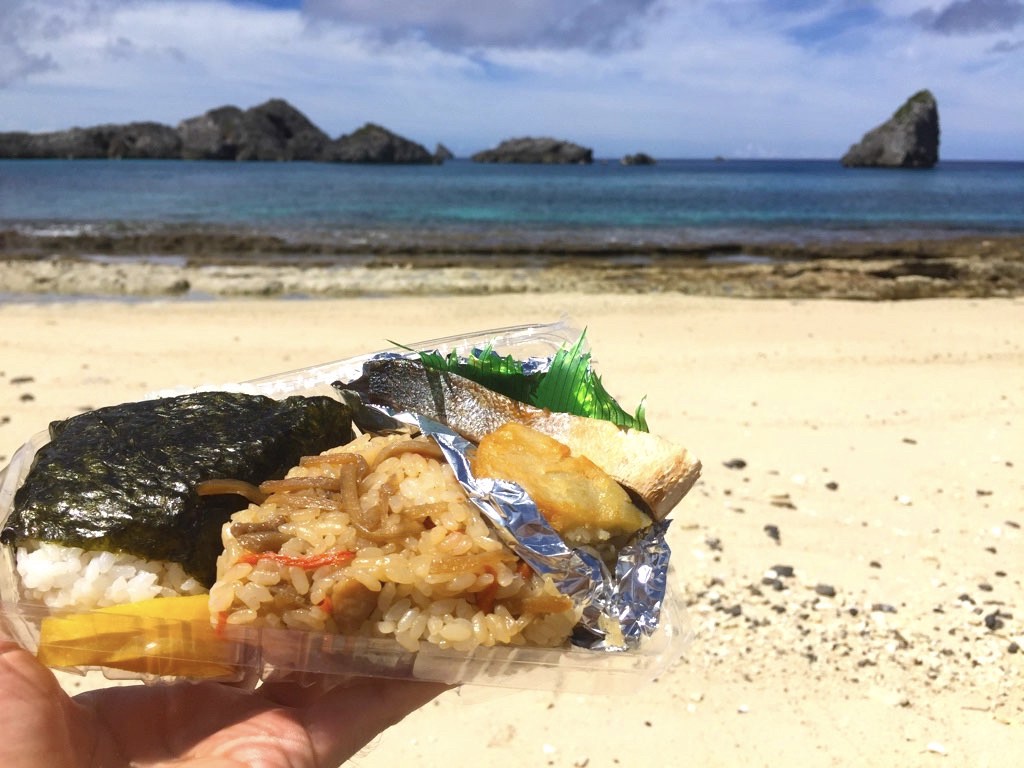 Please note that parts of trails are unpaved and dangerous. Take care of your cloths and shoes and don't forget to carry more water than 2L and a lunch box you can take at stores in town.
I took a vital step to return with mind over matter while worrying about little water left. Just after returning the starting point Kopepe Beach, I rushed to close vending machines for something cold to drink by motorcycle. I revived!!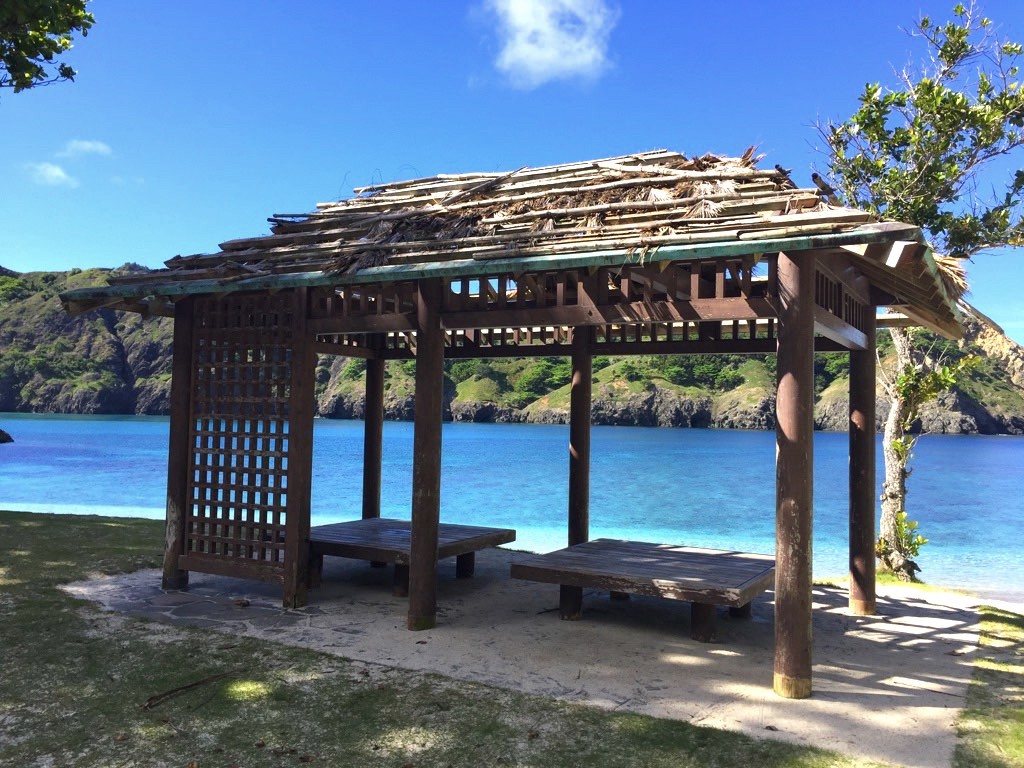 The best part of the trip is finally here. I made up my mind to relax on the other beaches for the rest of the day until the sunset: Kopepe Beach and Kominato Beach (小港海岸) which are my best beaches in the Ogasawara island. Kominato Beach is large, quiet (there were only 3 people at most at the same time, but usually alone) and picturesque.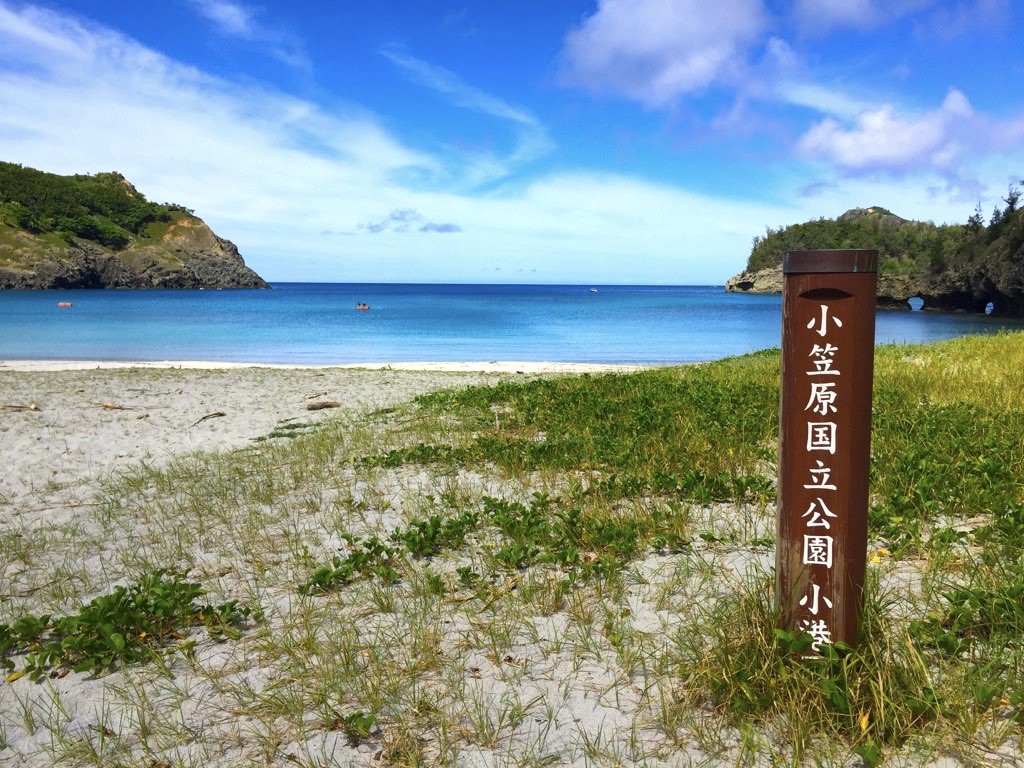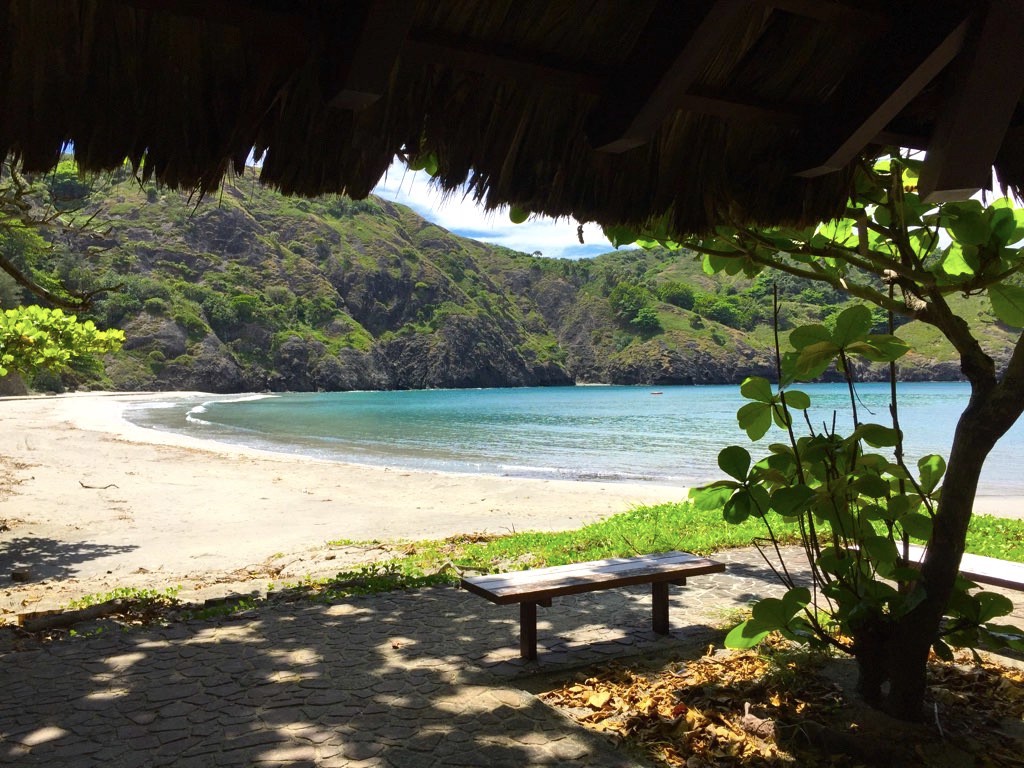 At night, Chichijima offers the most lightless night sky in Japan since the island is extremely far away from the glaring cities like Tokyo (Of course I mean Tokyo you know well.) There are many great spots for star watching, for example my favorite beach Kominato Beach.
I joined a star-watching tour and satisfyingly captured incredible numbers of shooting stars and the sparkling Milky Way. Watching stars with a telescope were amazing. Sorry but I couldn't take good picture of the night sky to share with you guys.
Day 4
The theme of the 4th day was "Explore history". There are a number of ruins related to WWII since Ogasawara Islands including Chichijima were attacked and controlled by the United States until 1968.
One ruin is located at Hatsuneura Observatory (初寝浦展望台) which provides eastern beautiful scenery. I saw the old building used for a bomb shelter there.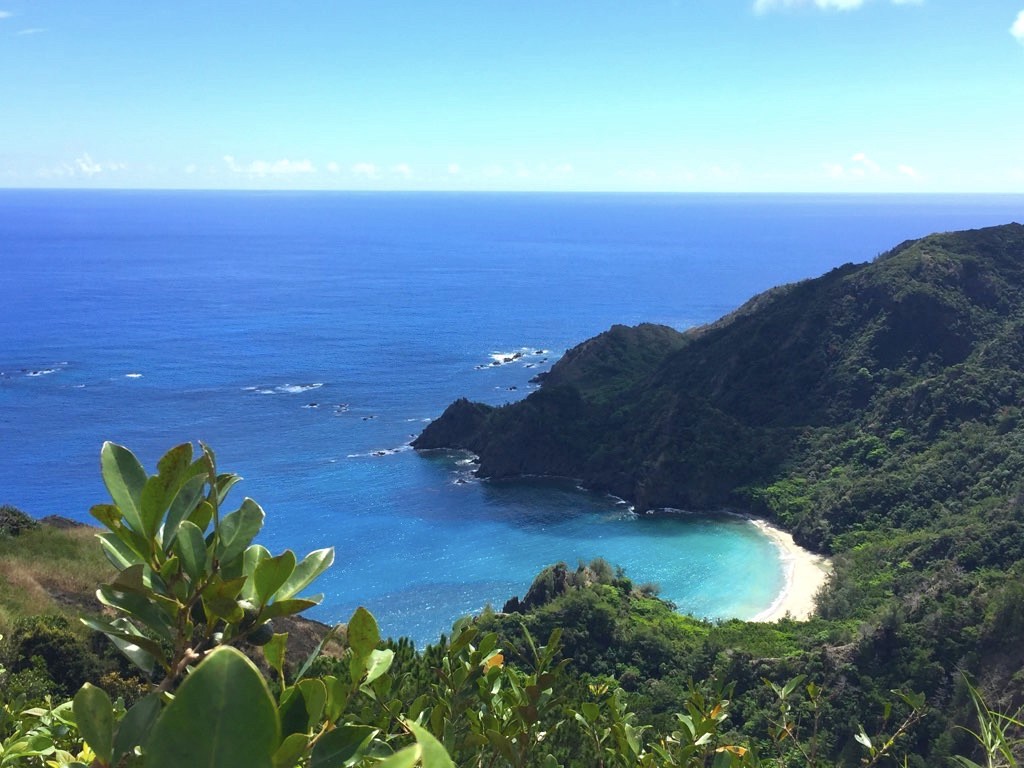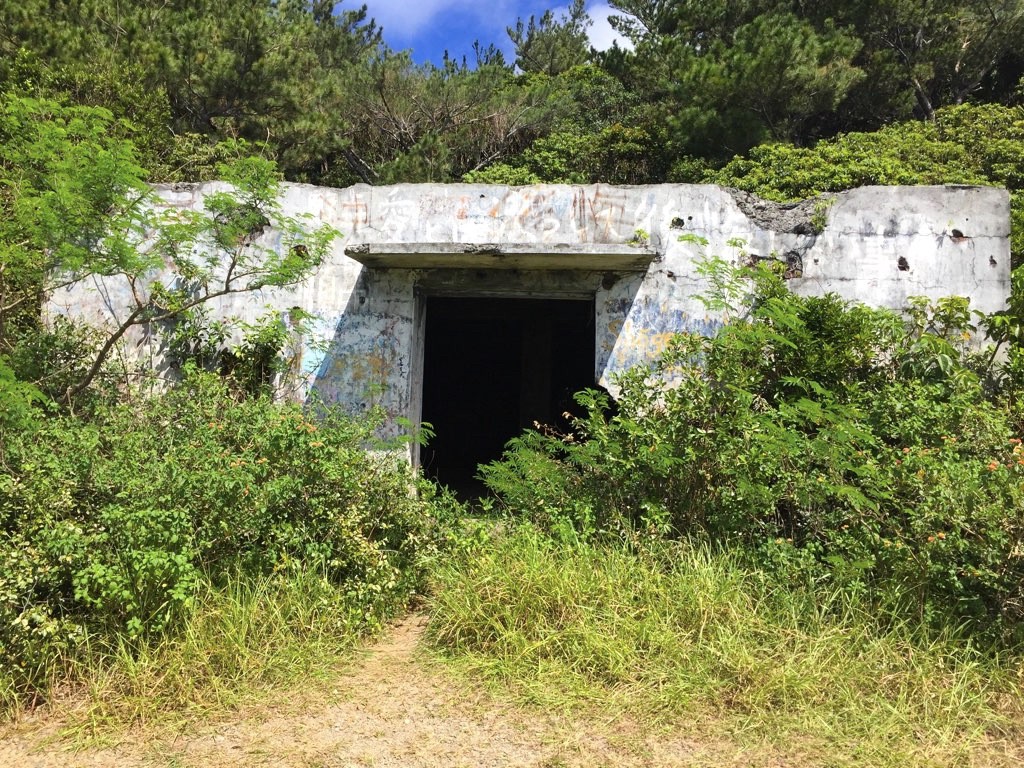 The island has many untouched sunken ships by torpedoes, and you can see one of them up close at Sakaiura Beach (境浦海岸). The beach is also known as one of the best snorkeling spots.
I swam to the sunken ship for a couple of minutes and was shocked by the still-raw wreck. Numerous fish gather around the ship now while it was attacked with torpedoes in 1944.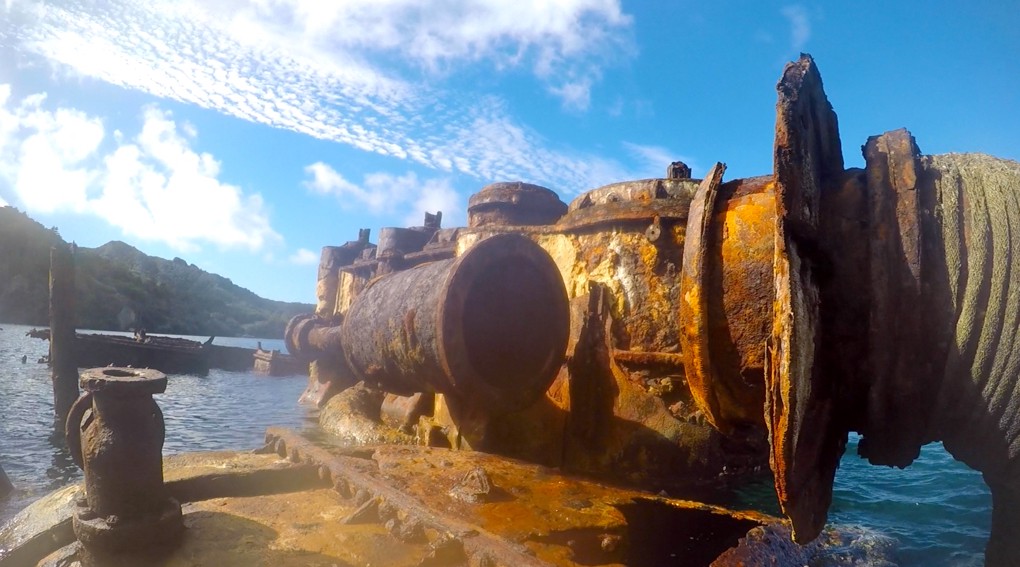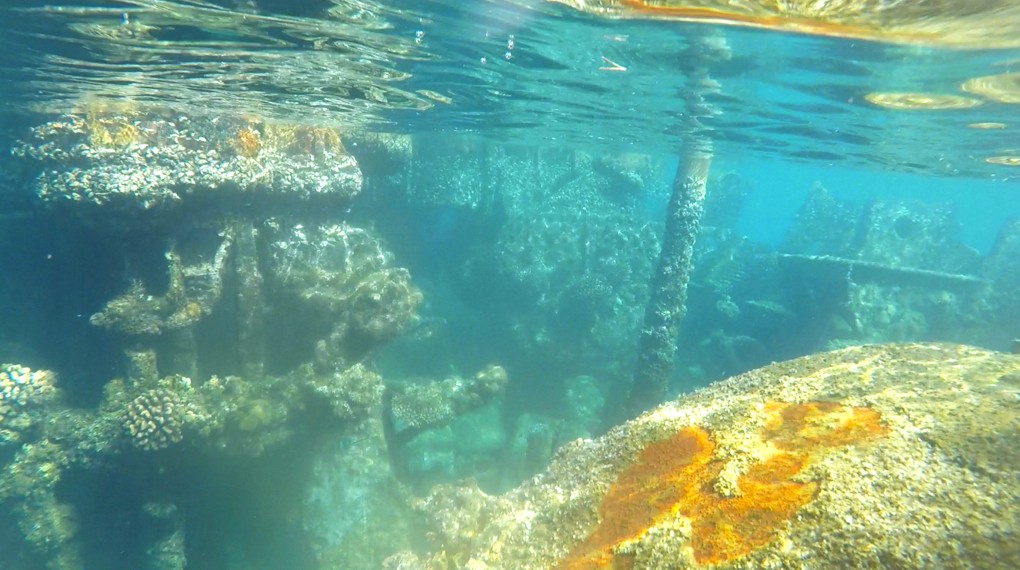 I found USK Coffee Cafe which serves locally farmed coffee. Chichijima is one of very few places in Japan which has a suitable condition for growing coffee in Japan, and USK has own coffee farm here.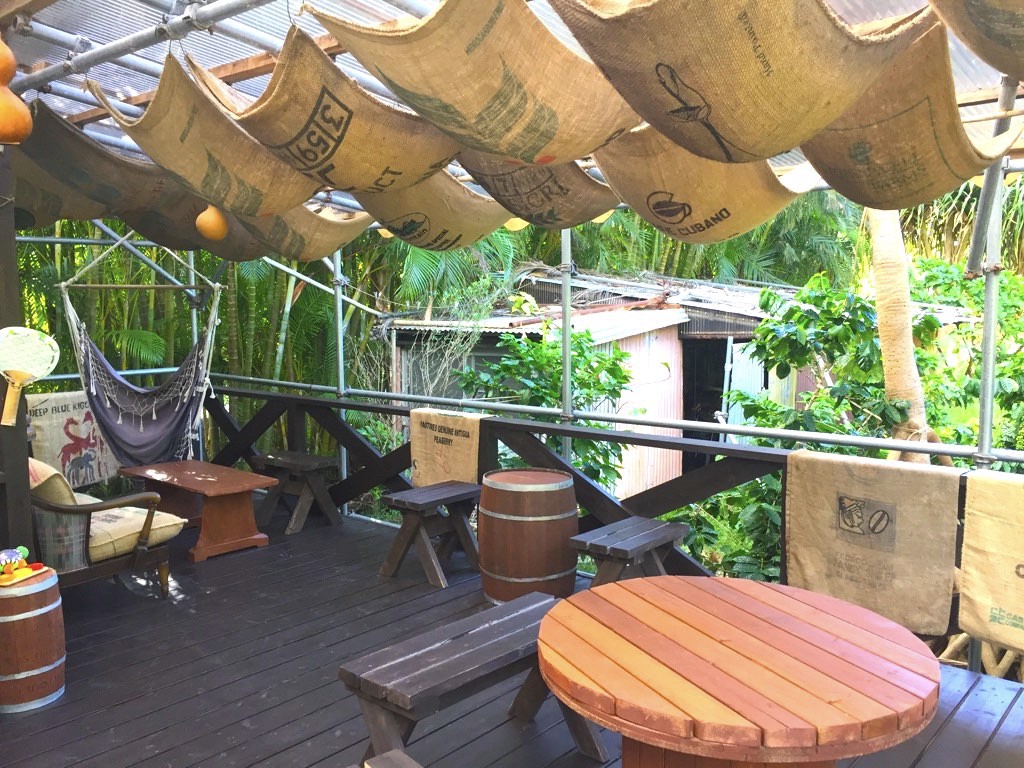 I snorkeled and relaxed on Kominato Beach (小港海岸) again as well as the previous day. There is another beach called Kopepe Beach which can be accessed by a short swim. While swimming, I spotted countless fish on the way. I bet you will love these two beaches.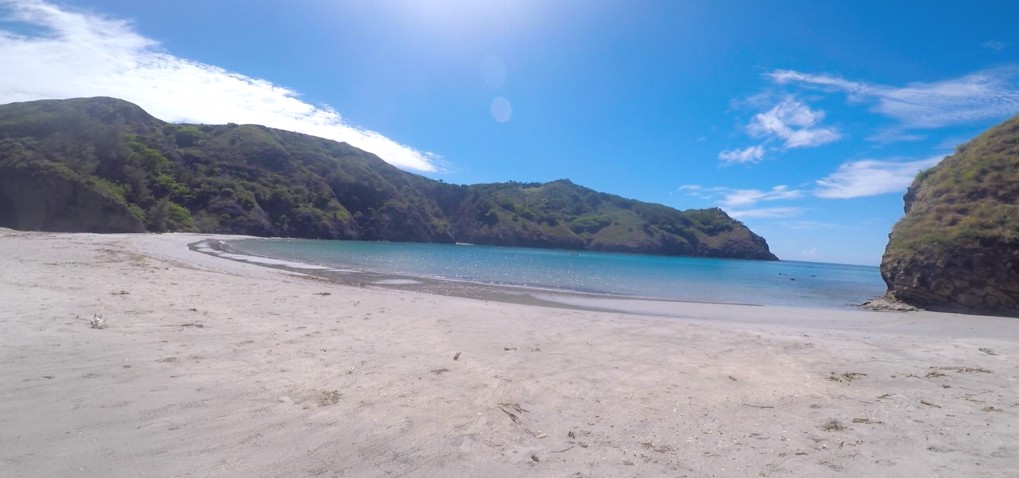 Day 5
Honestly, I didn't want to leave the island on the final day. Until the ferry's departing at 15:30, I did what I wanted to do. The first destination on the day is, of course, Kominato Beach again and again. I said goodbye to my favorite beach and headed to Omura area which has the port. Restaurants and souvenir shops gather in the area.
As I realized I had not had any chance to eat Shima-Sushi (島寿司), the signature dish of Ogasawara Islands, I decided to try it for my lunch. I chose Marujo restaurant once again since food was spotlessly delicious and the chef was very friendly. Shima-Sushi was simply fantastic, beyond my expectations.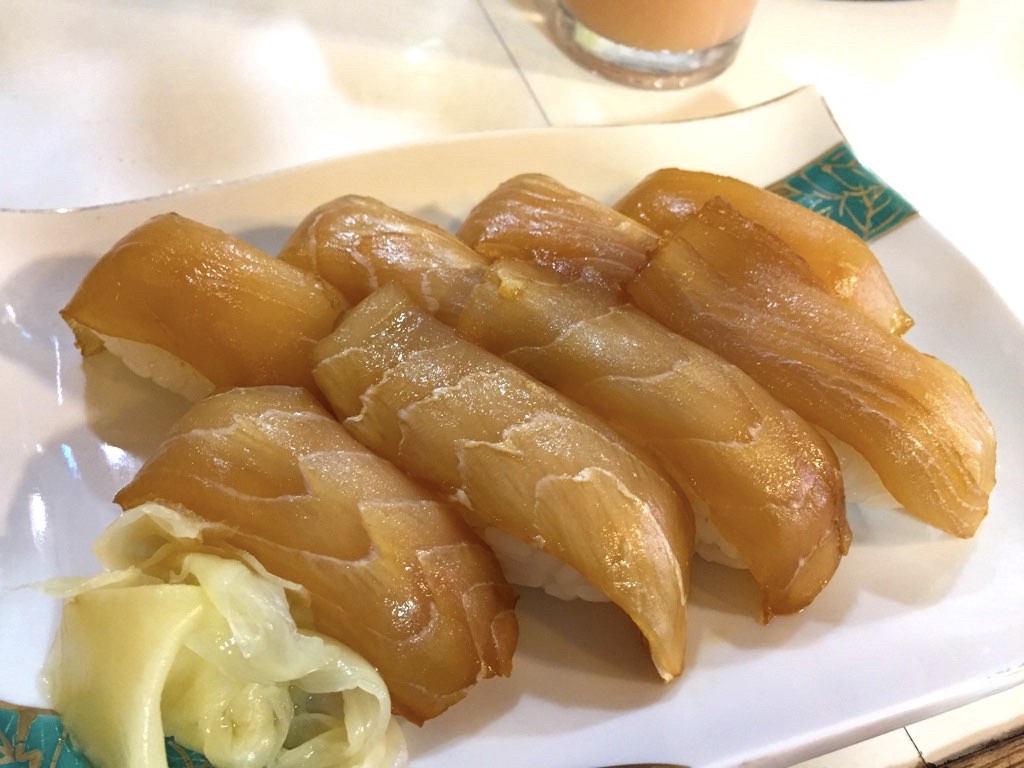 The last thing I did in the island was shopping souvenirs. Their specialties were salt, hot pepper, sweets with passion fruits, handmade accessaries, unique-designed T-shirts.
Finally, the time to depart…
Day 6
I spend the final day on the ferry missing the island and thinking back on the one and only memory for the 6 days. And, this observatory ranking was completed.
Hahajima Island
Hahajima Island (母島), which is 50 km away to the south of Chichijima Island, is another hidden island to take a day trip from Chichijima. It takes about 2 hours to get to Hahajima Island by ferry from Chichijima. Hahajima Island means the mother island in Japanese while Chichijima means the father island.
You can enjoy various nature activities such as diving, snorkeling, trekking and so in Hahajima Island, too. It also offers a valuable chance to watch whales, dolphins and baby sea turtles. There are lots of small but attractive accommodations in the island you can stay for some days.
I didn't go to Hahajima Island this time but really want to stay there next time (I mean I will definitely visit Ogasawara Islands again).
---
My Observatory Ranking in Chichijima Island
There are numbers of observatories at high points, and I pick out the three best places to see breathtaking views except the two points introduced on the DAY 2 and DAY 3: Nakayamatoge Observatory (中山峠展望台) and Hatuneura Observatory (初寝浦展望台).
1. Nagasaki Observatory (長崎展望台)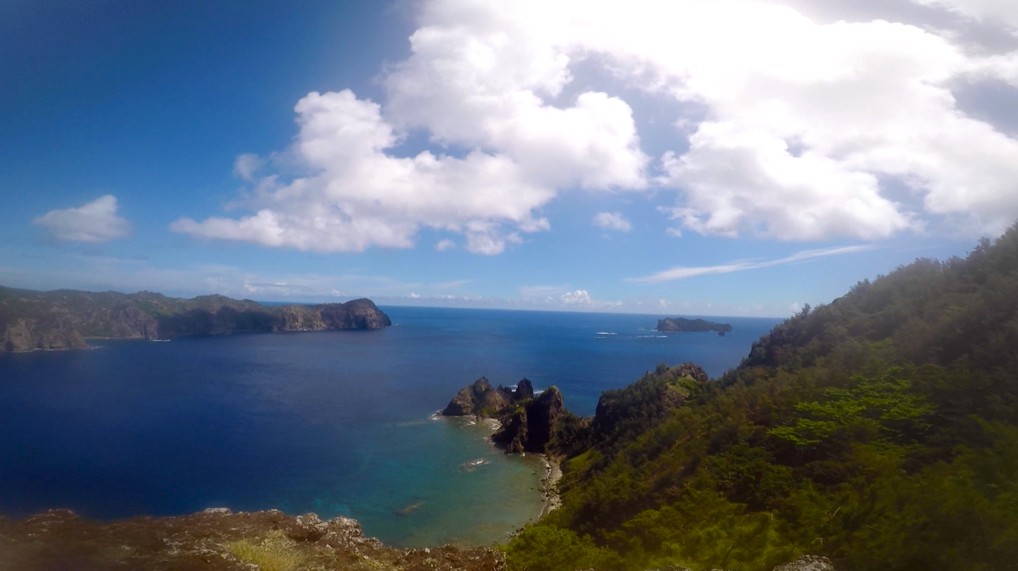 Thanks to the scenery with uninterrupted sea and beautiful coastline, the east-side observatory wins the 1st place!
2. An unnamed place on the way to John Beach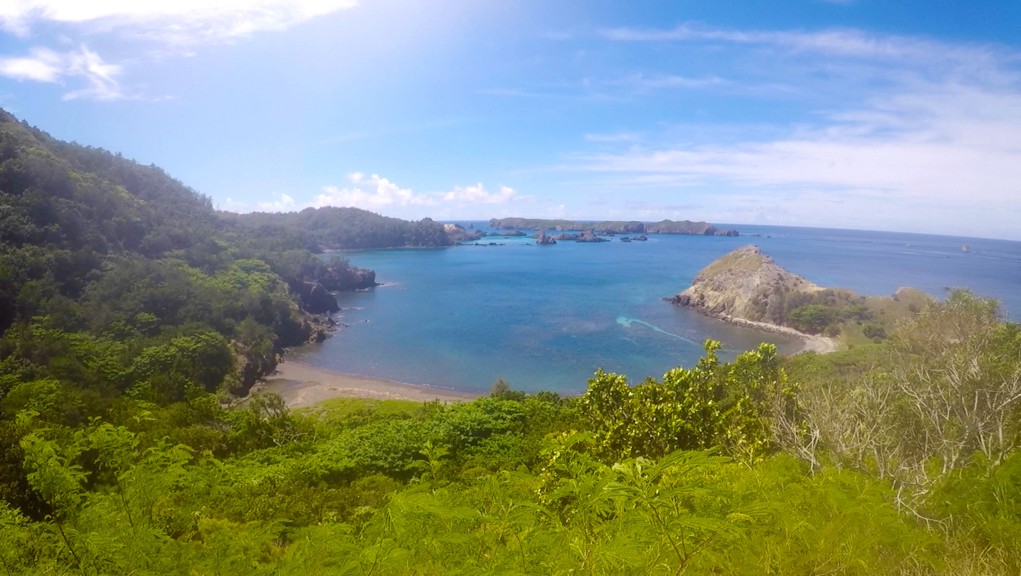 №2 is the one which was the hardest to get to but totally worthy.
3. Weather Station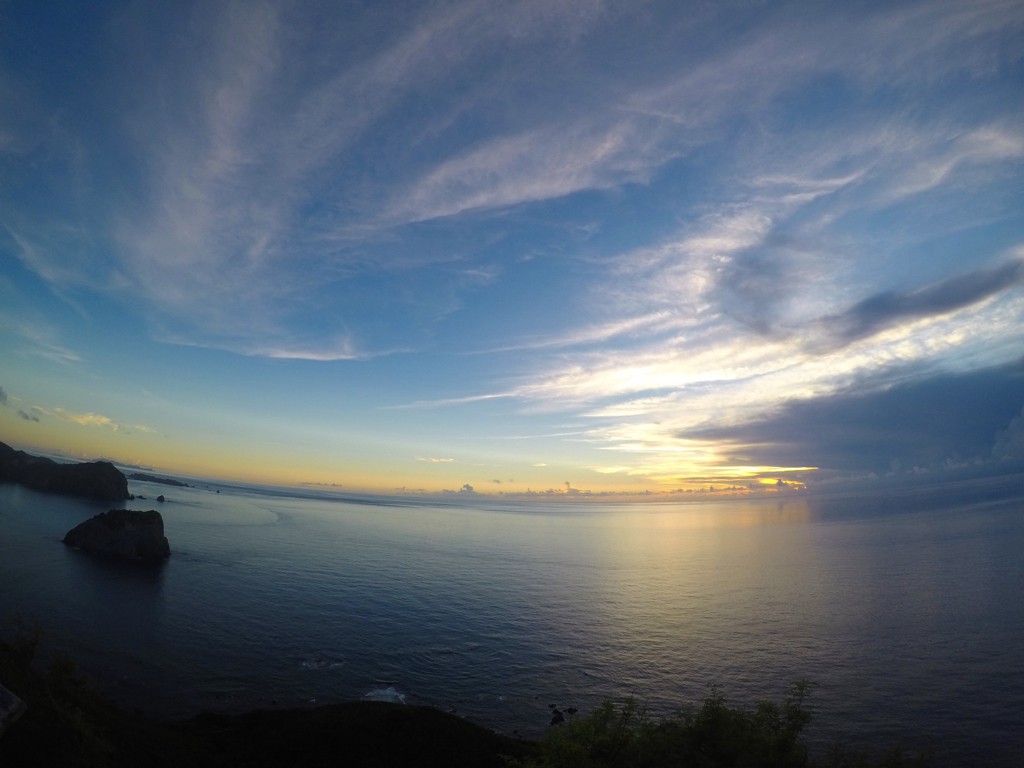 The most people visit there for sunset, but it was cloudy when I visited. So personally, the 3rd place.
---
What you can experience only on this island is not only the tremendous nature, beautiful sea and exciting activities, but also warm and friendly local people who greets visitors with their warmest hearts. This is one of strong reasons why I would definitely recommend everyone to visit this island.
The local people kindly gave me a lot of suggestions about what to eat and where to play on this trip. I heard from foreign visitors from the U.S. that the local help them. When they run out water in the area far from town and walked in the hot sun, a friendly old man gave them a full bottle of water although they can't communicate in the same language.
Ogasawara Islands also have warm climate all year (summer is a little hot as you read above), so you can enjoy anytime as long as you take a vacation for more than a week.
I can say "Ogasawara is a place to visit before you die."
I have ever traveled lots of remote islands in Japan including Okinawa and Kagoshima. Out of them, Chichijima of Ogasawara Islands is one of the most satisfied islands in Japan, I believe.
<<You can book a package tour in English here>>
---
Check the bucket list of Chichijima Island below, too!
If you are interested in other attractive islands in Japan, check the ones I also recommend to travel in these articles below.
▽ Related Articles▽
▼ Editor's Picks▼
---