10 Best Things to Do in Kagurazaka
What to Do in Kagurazaka and How to Get there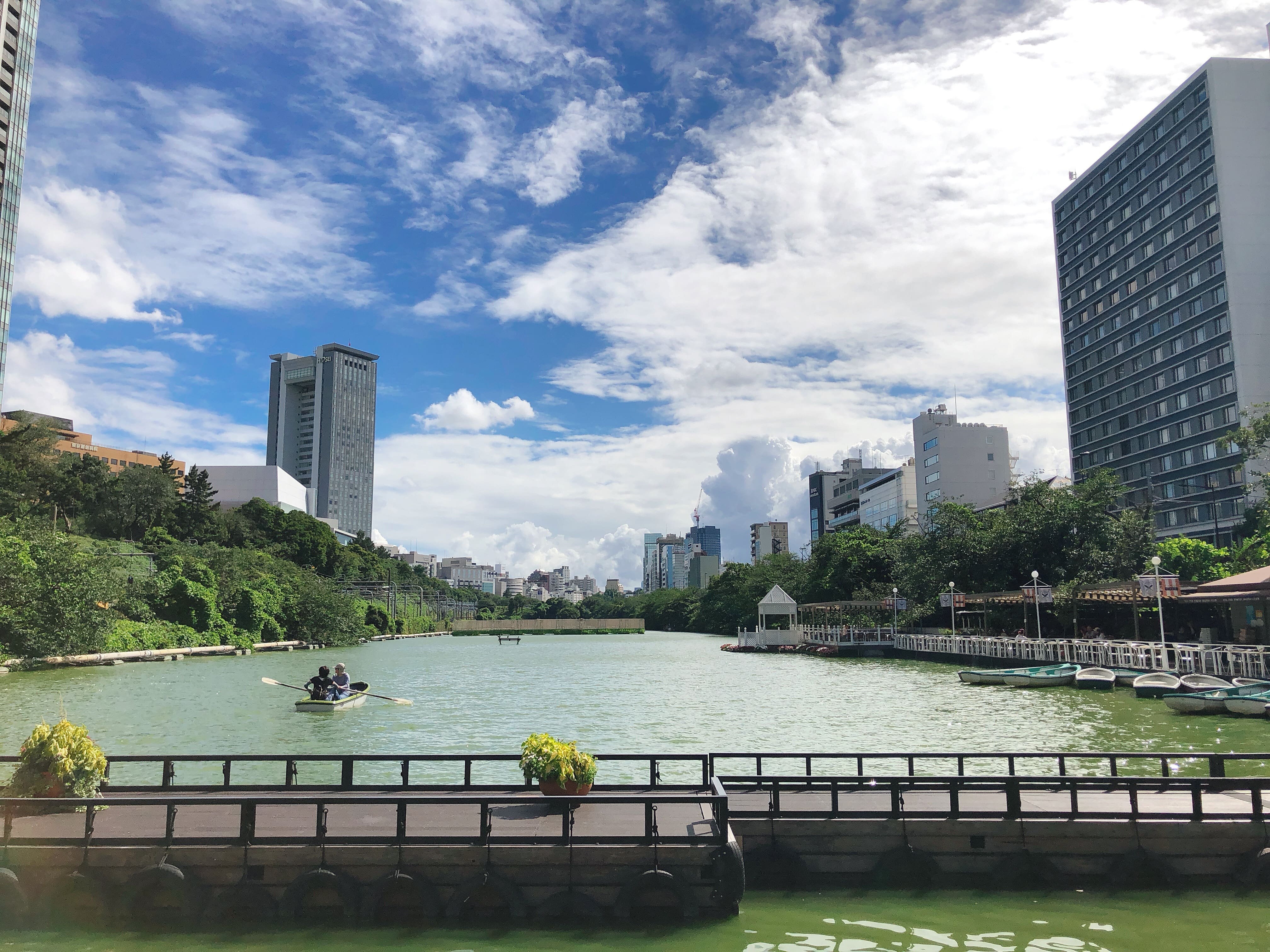 Where to go in Tokyo for learning Japanese authentic culture? You may have traveled to popular tourist towns in Tokyo or plan to visit them, however, I highly recommend to travel in the hidden gem Kagurazaka, Tokyo. The less-known town has no shortage of tourist attractions only there.
Here are 10 best things to do in Kagurazaka including seasonal attractions, delicious Japanese food, traditional culture experiences and so on. Kagurazaka is located just close to the Tokyo's hub town Shinjuku and pop culture town Akihabara, and also check out how to get to Kagurazaka.
How to Get to Kagurazaka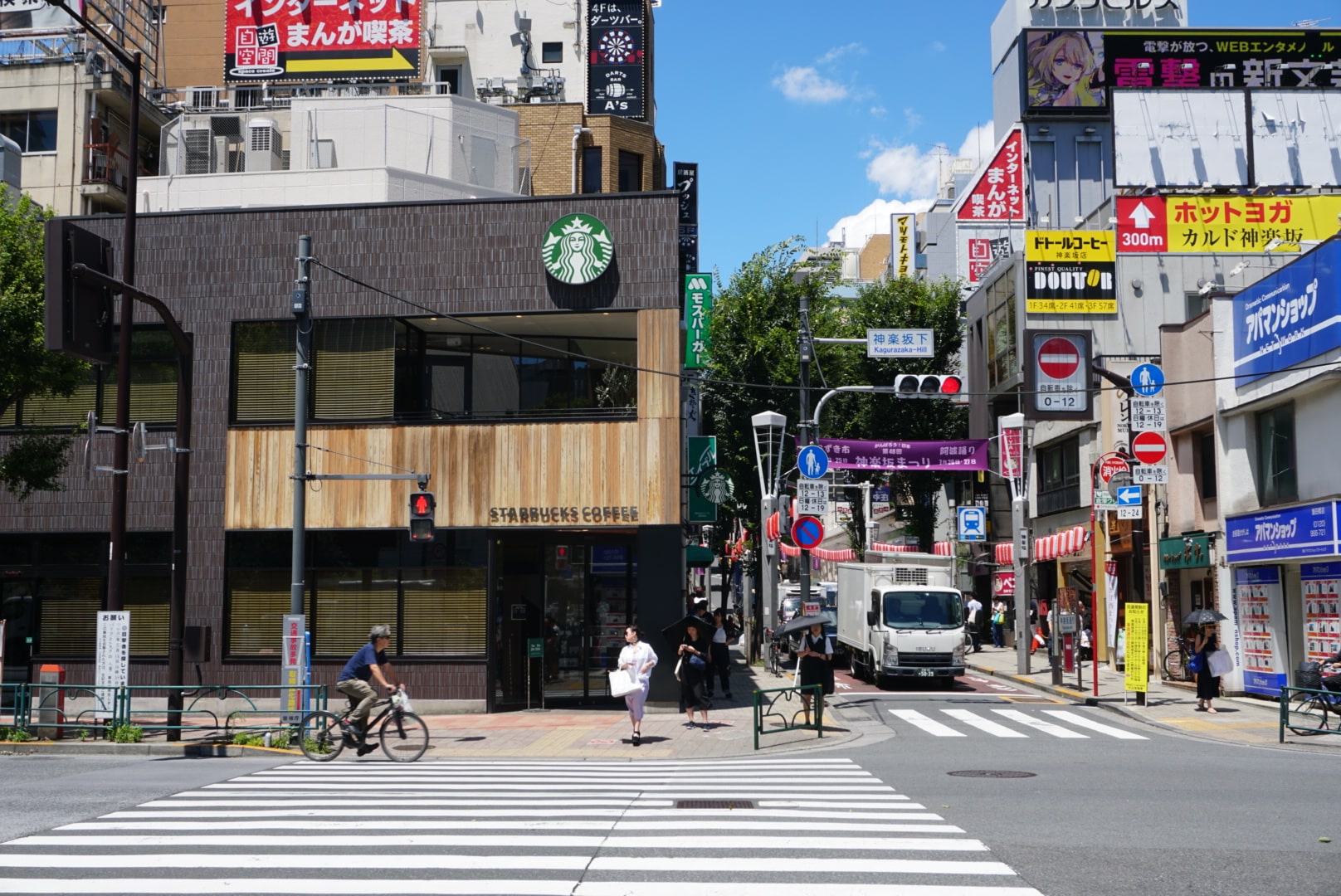 Kagurazaka is located in the center of Tokyo and the popular tourist towns such as Shinjuku and Akihabara is the closest starting points to the hidden town. The closest station to the downtown in Kagurazaka is Iidabashi Station (飯田橋駅). It takes only 12 mins to get to Iidabashi Station from Shinjuku Station (新宿駅) by JR Chuo-Sobu Line(中央総武線) and 7 mins from Akihabara Station (秋葉原駅) by JR Chuo-Sobu Line(中央総武線).
1. Izakaya Bar Hopping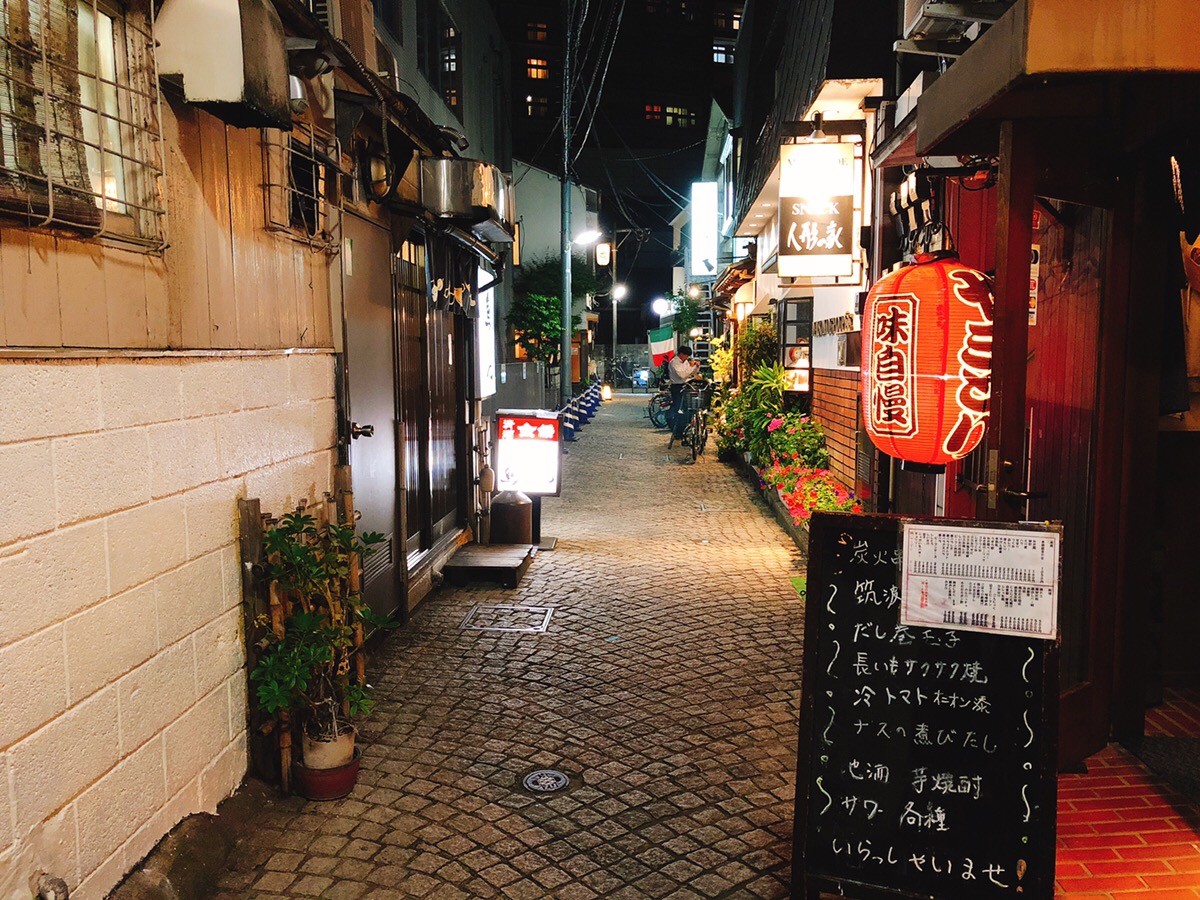 Enjoying a Japanese traditional nightlife is one of the best things to do in Kagurazaka. There are numerous Izakaya (Japanese style pub) all around Kagurazaka from long-established classic Izakaya to new modern spots. It is recommended to find a nice Izakaya on narrow Izakaya alleys though many restaurants and Izakaya are lined along the main street Kagurazaka Street.
2. Yokocho Alley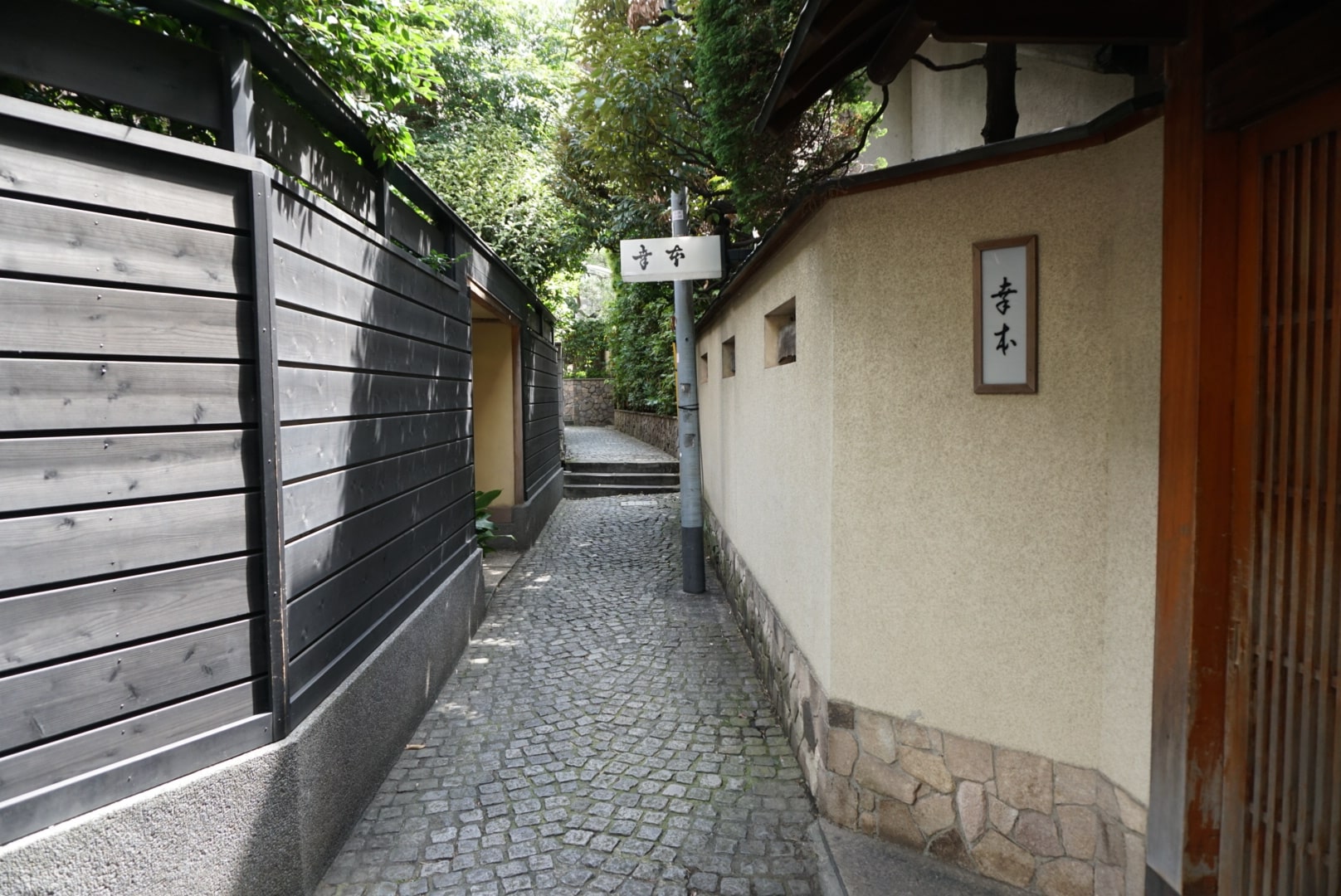 Experiencing Japanese food and Sake at Izakaya on the narrow Yokocho alleys is a must-do thing, and visiting some Yokocho alleys itself is one of the highlights in Kagurazaka. Many tourists visit the stone-paved alleys for photograph, where Japanese traditional atmosphere is well-preserved. You can have a unique experience at Geisha theaters and small Japanese food restaurants on the alleys.
3. INUA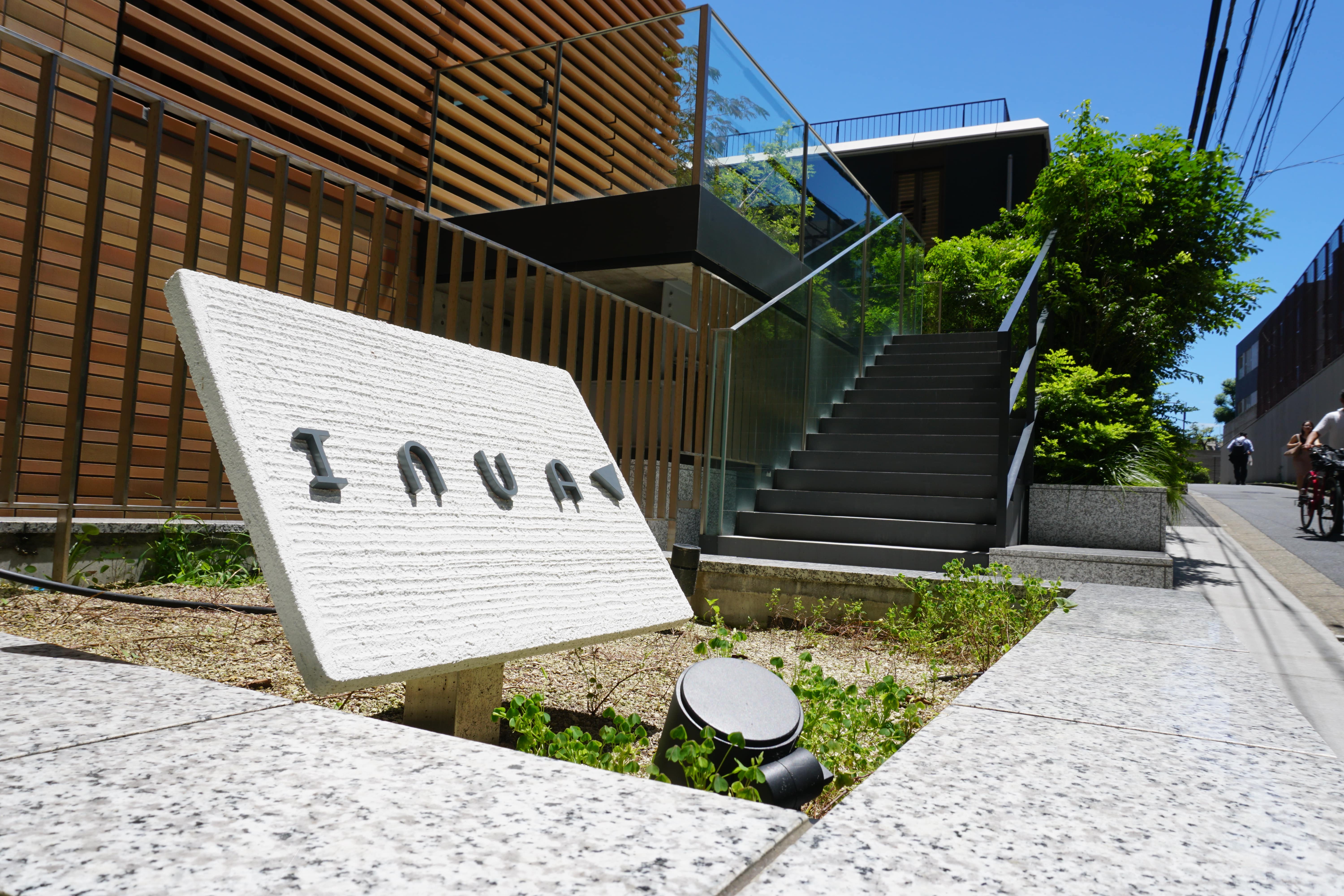 In addition to the good-old Japanese dining spots, Kagurazaka has the modern gastronomy restaurant: Inua. The Nordic restaurant was opened in 2018 by Thomas Frebel, who had worked at one of the world's best restaurants Noma in Copenhagen for 10 years. You can enjoy eating finest Japanese food with the Scandinavian gastronomy at Inua in Kagurazaka. The new restaurant has been quite popular since it opened, so it is highly recommended to make a reservation. Click the link below to book your seats!!
4. Canal Cafe
For taking a break and sip a cup of coffee at a nice cafe, Canal Cafe is one of the most recommended to visit in Kagurazaka. Canal Cafe is popular among both Japanese and foreign people for not only its delicious food but also its open-air seats with beautiful views. There is large moat in front of the terrace seats where you can enjoy boat activities on the moat. The cafe is also famous as a nice cherry blossom viewing spot which flourishing along the moat in spring.
5. Kagurazaka Festival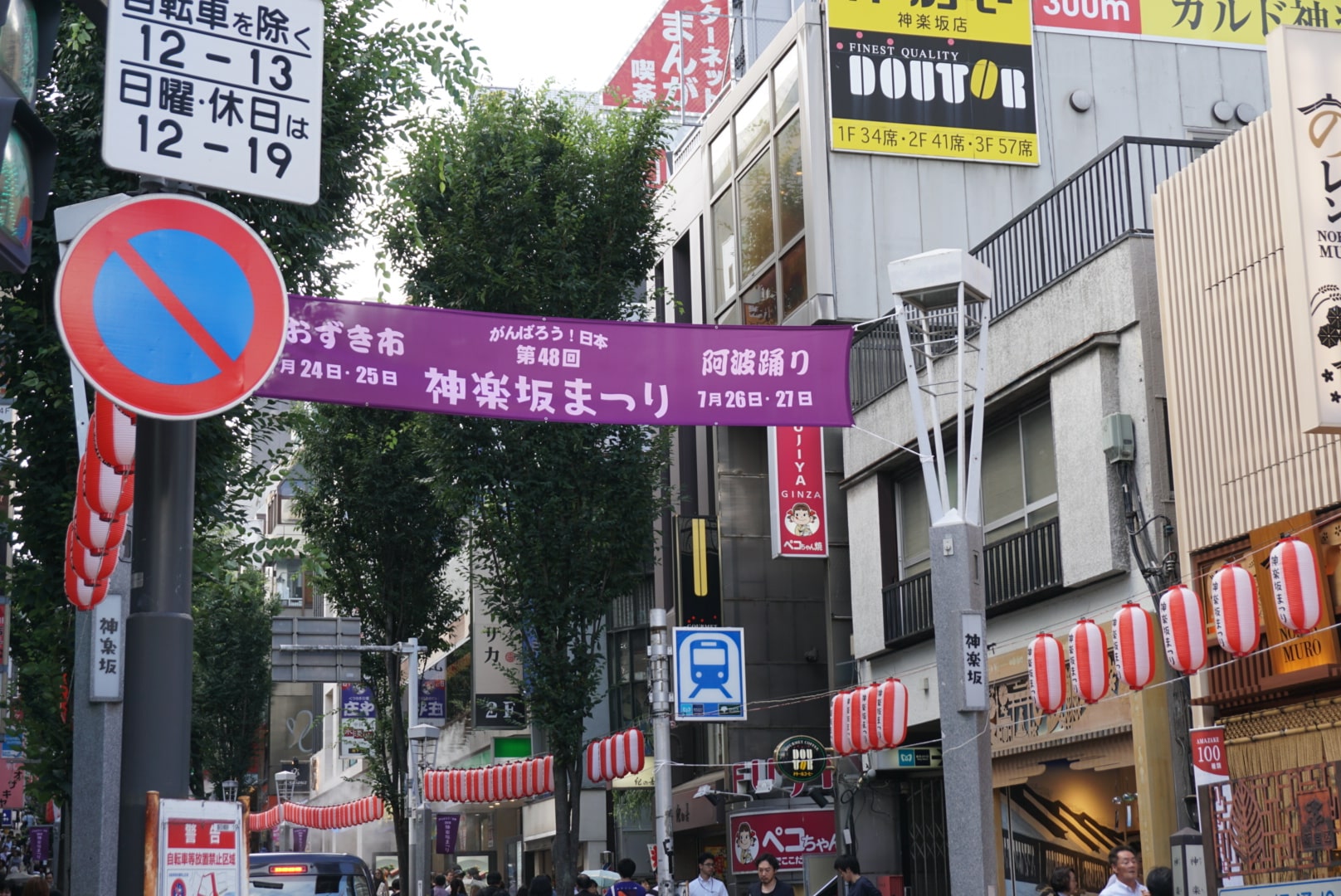 A Japanese traditional summer festival is held in Kagurazaka for 4 days in the late July every year as Kagurazaka Matsuri (神楽坂まつり). There are about 50 food and drink stalls lined up at the Kagurazaka's main street during the festival days. You can see Awaodori at the festival, which is a traditional dance originating from Tokushima Prefecure, Shikoku Region.
6. Zenkokuji Temple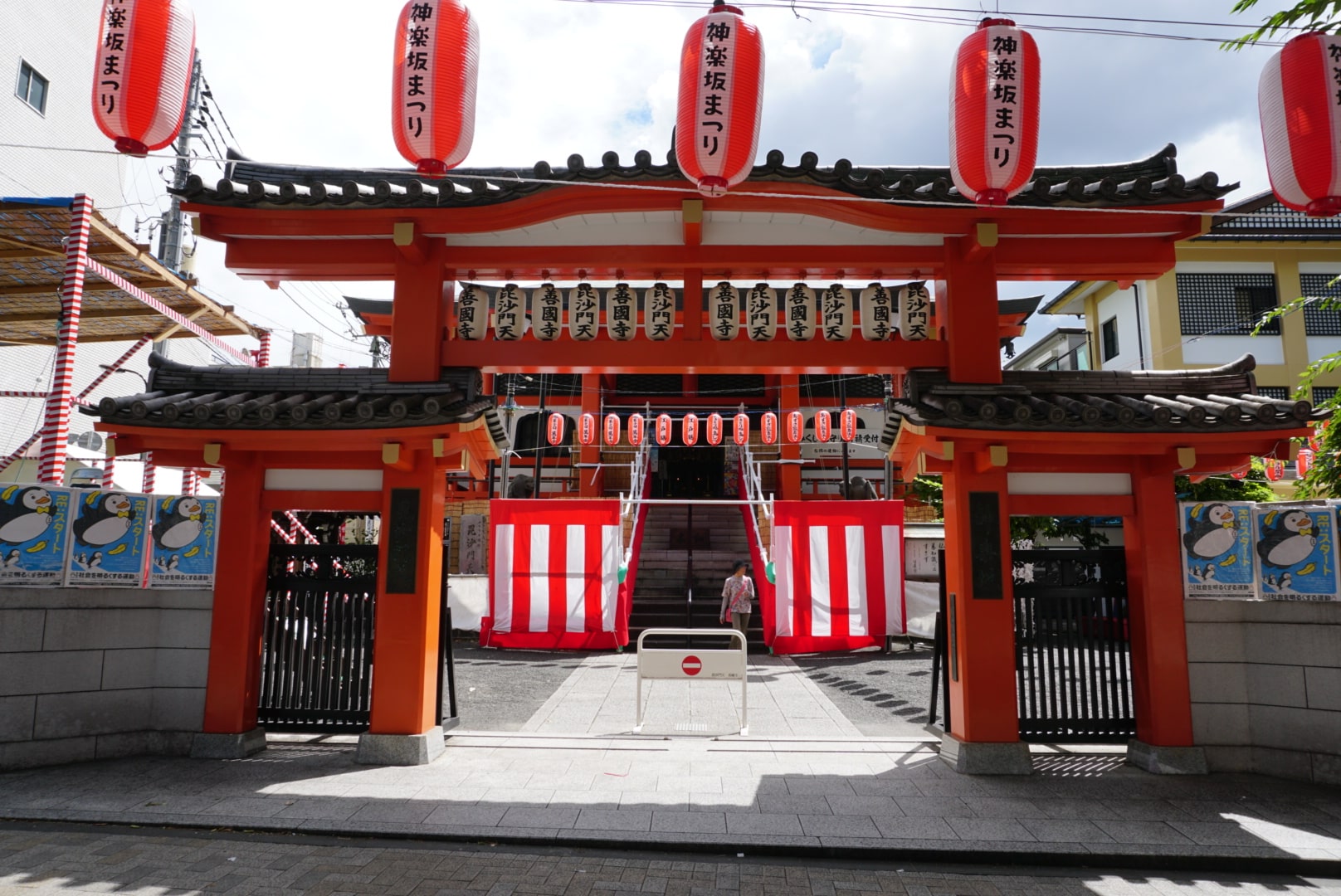 You can find a large red temple gate on top of Kagurazaka Street. Zenkokuji Temple (善國寺), founded in 1595 and moved from the Nihonbashi area to Kagurazaka in 1793, is one of the most powerful Nichiren Buddhism temples holding the Vaisravana (which is also known as Bishamonten in Japanese) statue.
7. Shopping
Kagurazaka has a variety of shops from Japanese traditional items to unique cosmetics products. Makanai Cosme (まかないこすめ), which originally started its business in Kanazawa, Ishikawa Prefecture and moved to Kagurazaka, Tokyo in 2005, is now the trendy cosmetics shop. Its skin care products are especially popular. Don't forget to get nice souvenirs in Kagurazaka.
8. Tokyo Daijingu Shrine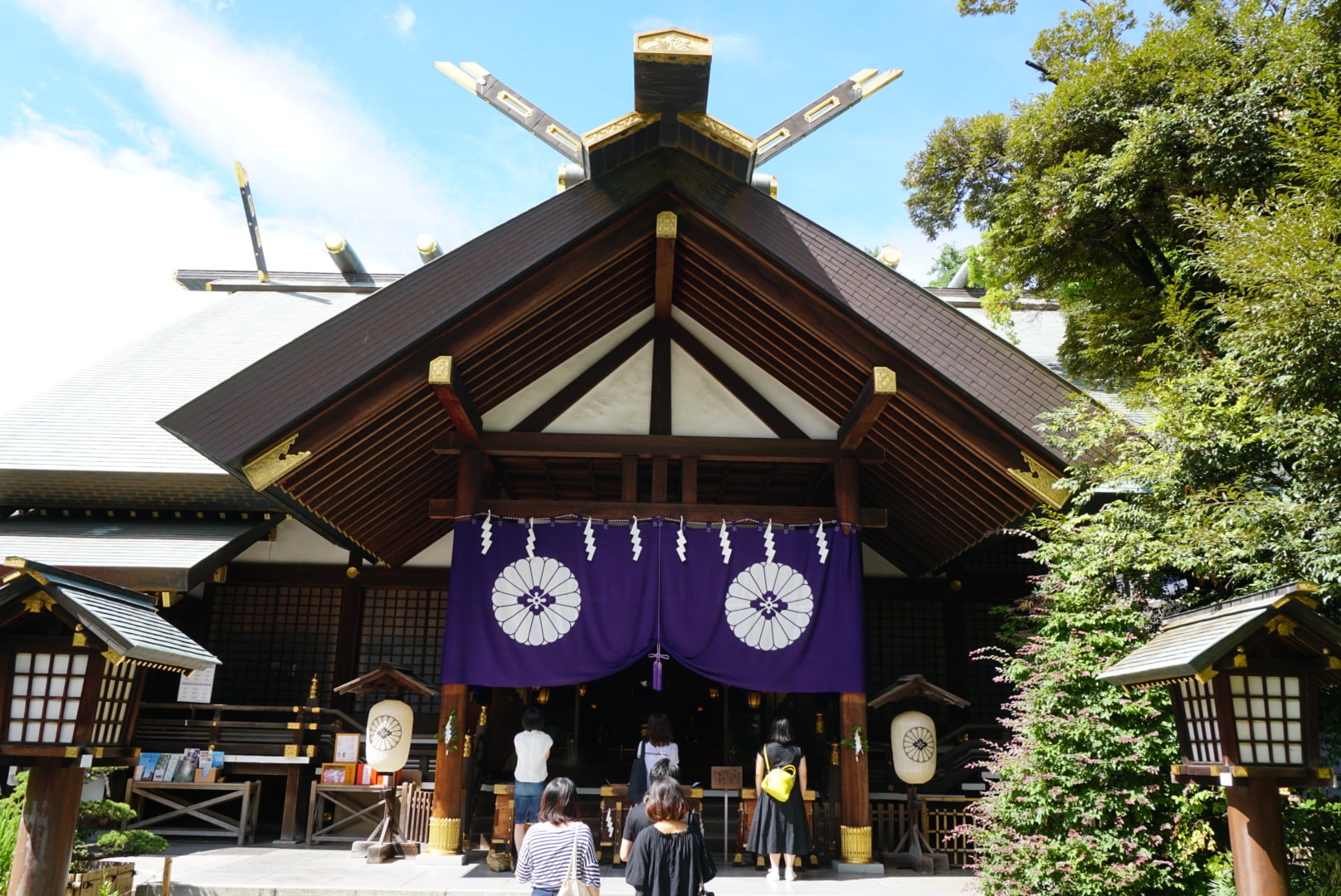 Tokyo Daijingu Shrine (東京大神宮), founded in 1880, is one of the five major shrines in Tokyo as well as Meiji Shrine and Yasukuni Shrine. The shinto shrine is also famous as the Tokyo's Ise Grand Shrine in Mie Prefecture since the gods enshrined in Ise Grand Shrine are also worshiped in Tokyo Daijingu Shrine. Many people visit the shrine to worship for their marriage ties.
9. Eating all-you-can-eat Sushi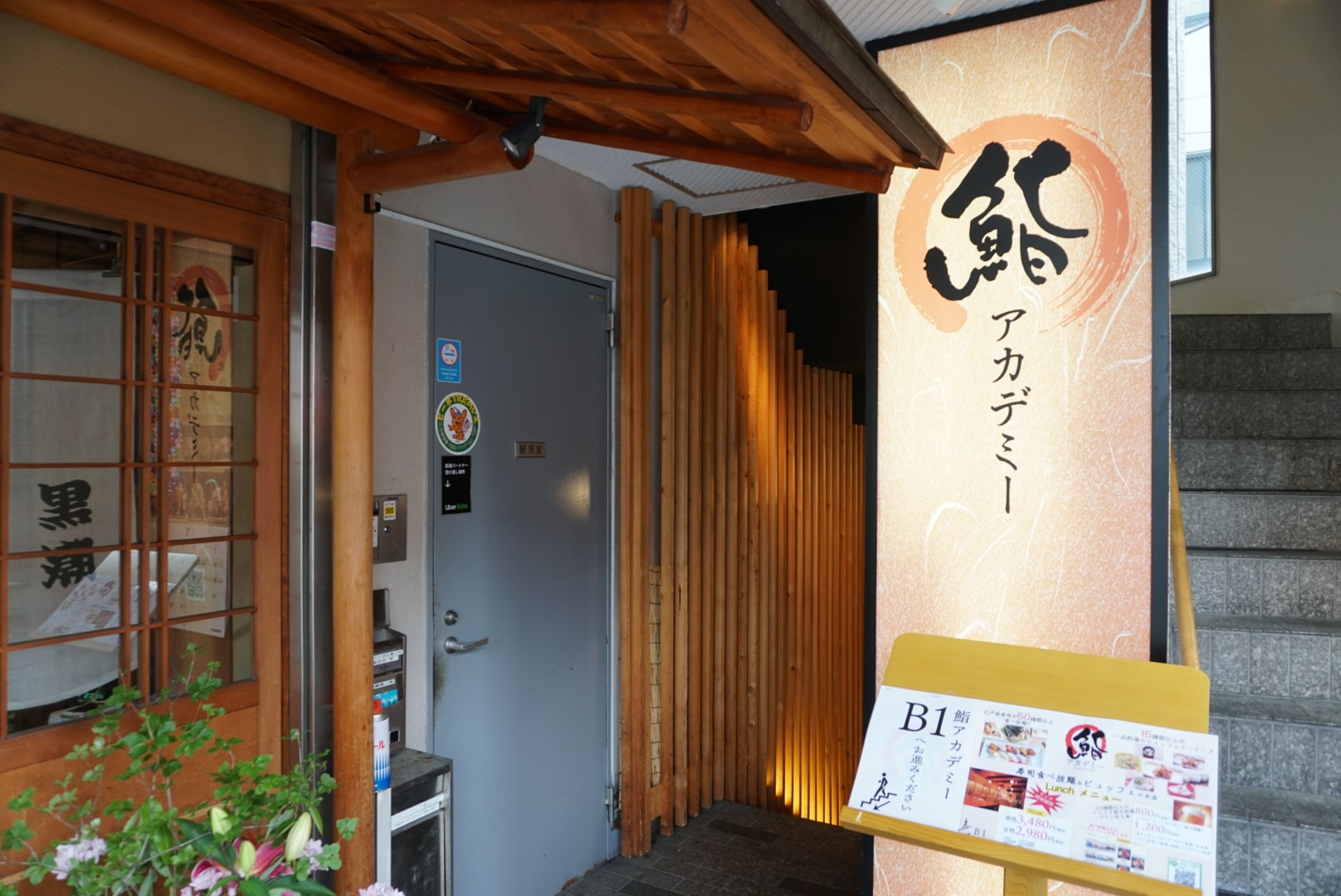 Sushi is one of the most famous and popular Japanese food as well as Ramen, and there is a dreamy Sushi restaurant which offers all-you-can-eat Sushi at an affordable rate in Kagurazaka: Kagurazaka Sushi Academy (神楽坂すしアカデミー). It can provide Sushi with that amazing deal since many of the staff freshly graduated from the Sushi school. Its Sushi are made with fresh ingredients bought from Toyosu Fish Market (the Tsukiji Fish Market's successor).
10. Koishikawa Korakuen Garden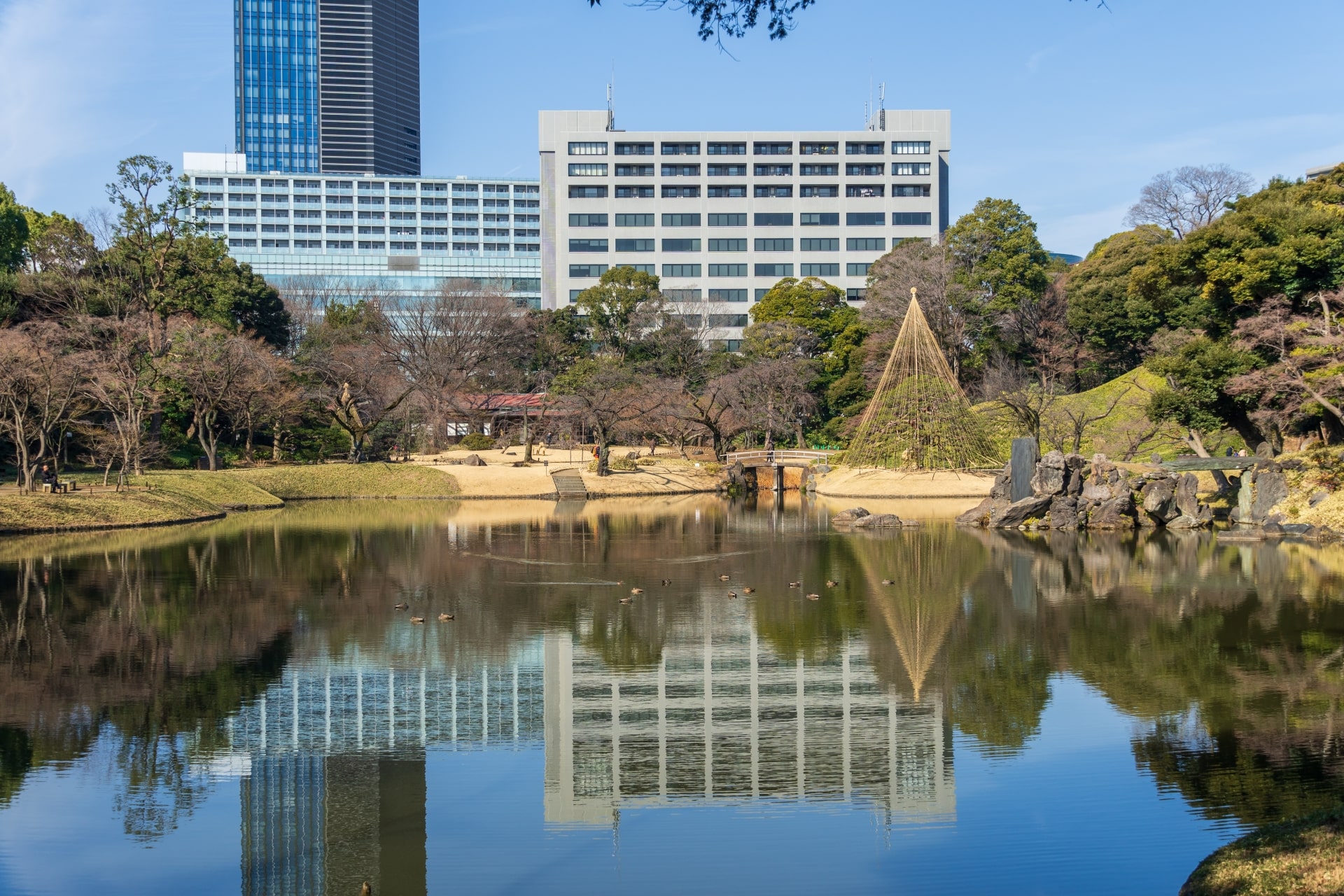 Koishikawa Korakuen Garden (小石川後楽園), one of the greatest Japanese gardens in Tokyo, is what you should visit in Kagurazaka. The traditional garden was founded in the Edo Period and opened to public in 1938. There are tens of attractive objects including ponds and bridges and rich greenery. Red-tint maple leaves in autumn are also one of the highlights at Koishikawa Korakuen Garden.
If you want to go to a hidden gem in Tokyo or avoid traveling to crowded popular tourist sites, Kagurazaka is a strongly recommended town. For more info about Tokyo, you might also like these articles below, too.
▽Related Articles▽
▼Editor's Picks▼
---