Omotesando: Best Things to Do
Best Things to Do in Omotesando, Tokyo: Cafe, Shopping and more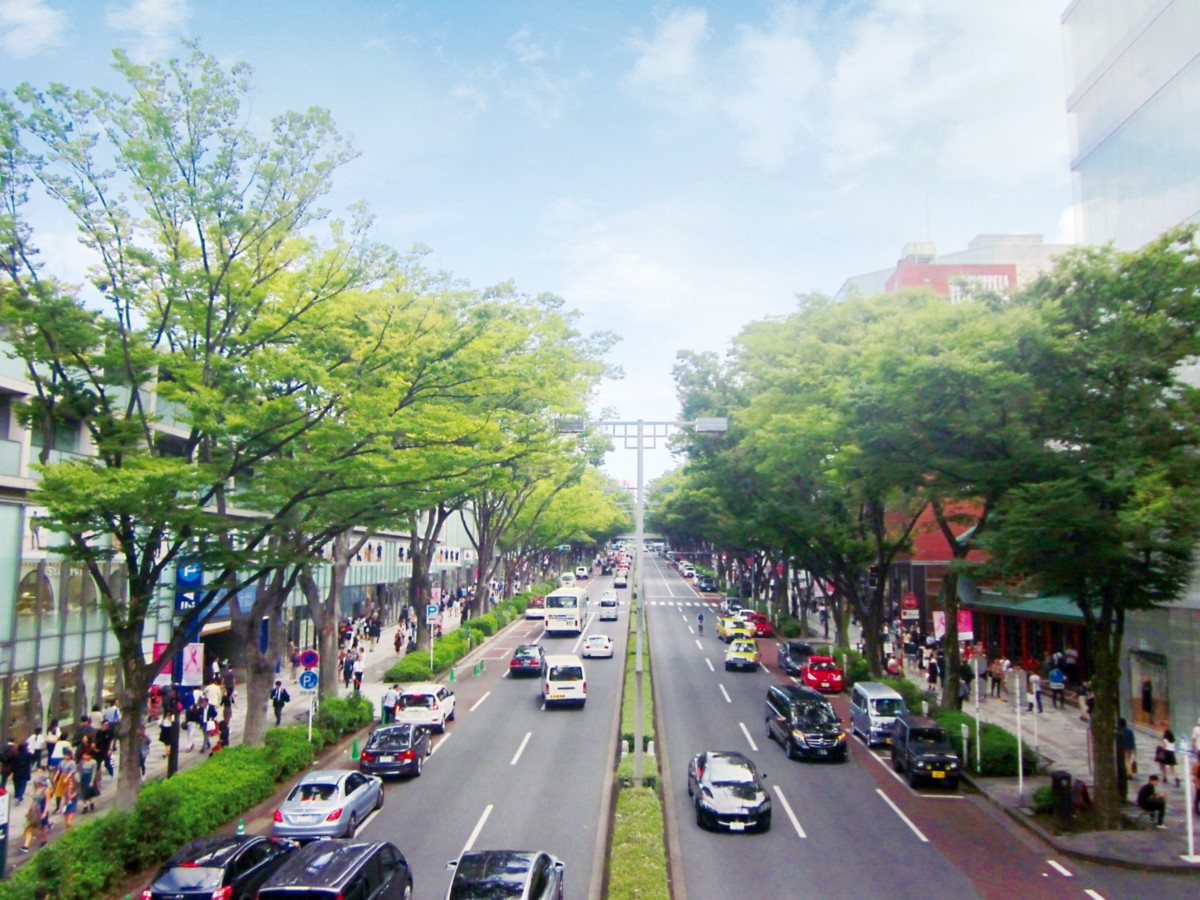 Omotesando(表参道) is an area located in Shibuya ward. Many apparel shops, cafes and variety goods stores are all clustered close together in Omotesando area, full of people enjoying shopping on weekends.
Omotesando is a part of Shibuya ward and located next to Harajuku, but the area has a completely different atmosphere from the typical image of Shibuya we have. The price range of stores in this area is relatively expensive compared to other places in Shibuya. And those, densely built unique apparel shops and luxurious brand shops are creating an elegant atmosphere that makes you feel like you are not in Shibuya.
In this article, I will introduce the best spots in Omotesando that I felt worthwhile visiting.
*Please note that this article contains affiliate links.
Cafe
Omotesando is known as one of leading cafe areas in Tokyo. Omotesando is very famous that even became the first place to open the shop in Japan when overseas coffee chains consider tapping on Japanese market. Make sure you refer to my Omotesando's seven best cafes from the link below. My favorite cafe is the one I listed in the third called espresso bar "Lattest". Barista will offer you the best cup with beautiful latte art which will be poured right in front of you that makes you enjoy your coffee not only by taste but visually entertains you as well.
Shopping Fashion Items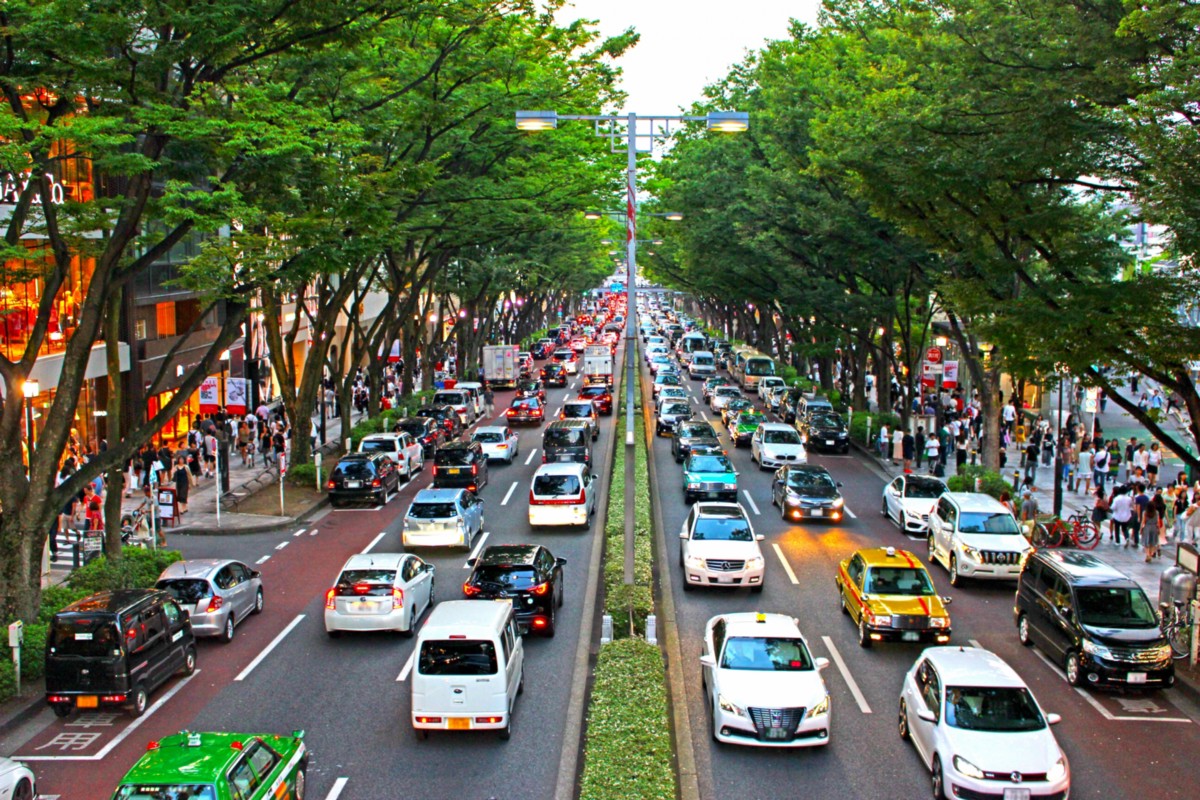 Omotesando is the place you will encounter the latest trend of Japan. there you will find peculiar merchandise which will never be found in other areas. There should be plenty of Japanese subculture clothing and goods that are also attracting foreign visitors. However, the types of goods sold there may differ greatly depending on what area you shop at. For example, At the famous Takeshita Street (Harajuku), you can find things on trend like items related to idols etc. On the other hand, at Meiji Street, many unique themed shops selling rare products selected by each passionate owner. if you're planning on shopping in Omotesando & Harajuku, refer to the link below for more detailed information!
Cat Street
Cat street is 1 km shopping street connecting Shibuya and Harajuku. There are many accessory shops, restaurants and apparel stores built along the street. Every store is unique, has its own color. Cat Street is particularly famous for the quality and variation of its second-hand clothing stores, so if you are lucky enough you may get high end clothes and bags for reasonable price. Each of the second-hand stores in Cat Street also have their own concept. So, you can go for the journey to find your favorite brand or find a new type of clothing fits brand new you.
Pancakes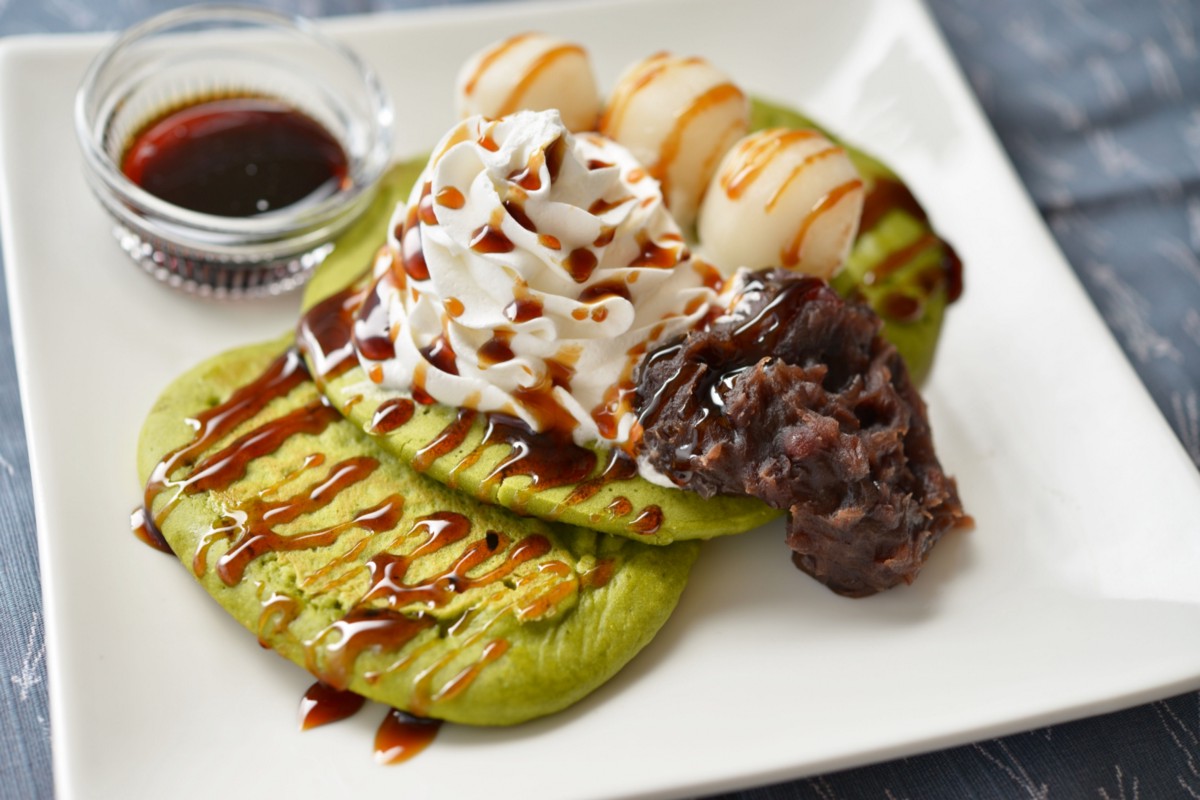 As mentioned above, Omotesando is one of the most famous cafe spots in Japan, and there are many places where you can have delicious coffee. However, those coffee is not their only attraction, but delicious desserts are also one of purpose of visiting these places. Specifically pancake is the famous dessert in Omotesando's café area, the taste changes greatly from one another. Go to the link below for top 10 pancakes in Omotesando. I personally like pancakes from Burn Side ST café the most which I introduce in the fourth. That's just because I like soft pancakes and theirs perfectly matched to my taste. If you are looking for a sweet, soft delicious pancakes with fresh fruits, this is the place to go without consideration.
Trendy Food
Tourists from various countries visit Omotesando and Shibuya area throughout the year. Therefore, you can taste the cuisines from various countries in Omotesando. I know many people will stay in Japan for several weeks, especially during summer vacation and start wanting to eat something other than just Japanese food. In that situation, come to Omotesando for restaurant from your country. There is a link below I explain recommended international restaurants. For example, Aloha Salad Harajuku, as you can see from the above picture, you can eat a delicious, fresh and healthy seasonal salad which help support your healthy lifestyles all year round.
Nezu Museum
The Nezu Museum(根津博物館), formerly known as Nezu Institute of Fine Arts, is a private art museum exhibiting artworks owned by the railroad tycoon Nezu Kaichiro. The museum had about 4,500 Oriental works initially, but now there are more than 8000 art works from many places in east Asia including Seven works which has been designated as national treasures of Japan. The founder Nezu is particularly devoted to Japanese and Chinese art works, and has been especially obsessed with the fields such as Buddhist paintings, ink paintings, and Sutras. Since Nezu himself was familiar with the culture Sado(茶道), his collections of tea tools are well preserved in this museum as well.
Illuminations in Winter
As winter approaches, the streets of Omotesando also significantly changes its appearance. The zelkova trees lined along the main street are decorated with numerous small light bulbs. Dazzling light of the town will make you feel a bit warm even in dark cold winter. The scale of illumination in Omotesando is particularly large in Tokyo and is absolutely worth seeing. The light-up period is chosen from random 3 weeks in December, so it is better to check the schedule on the website before you go. Make sure you go by train since the driveway will get very crowded during the illumination period.
Owl Cafe
After cat café, now it's time for owl cafes! it has been a quite popular topic in Japan since the media frequently feature on it. and here is the One in Omotesando called "Owl Café Harajuku", at this café, you can touch and play with the owls or even feed them. However, you may not have a chance to touch the owls during café's busiest time since they must take rest from time to time. Therefore, the opening time is the best time to visit this place. The owner here speaks very fluent English, so ask him anything you want about owls!
To Harajuku
It takes only 7 minutes' walk to Harajuku from Omotesando. Despite its close proximity, the culture is totally different in each district. Therefore, if you are visiting Omotesando there is no reason for you not visiting Harajuku to see popular Japanese teenage culture which makes Harajuku the center of unique and distinctive fashion trend. And also, there are shops and cafes for adults to relax, such as specialty shops for craft beer and coffee beans. In the linked articles below I introduce about famous Harajuku's gourmet & historical spots more in details. so be sure to check them out!
Thanks for reading! For more information about Omotesando and the nearby area, here are some more articles for you to check out 🙂
▽Related Articles▽
▼Editor's Picks▼
---