Best Photo Spots in Tokyo
Coolest Photography Spots in Tokyo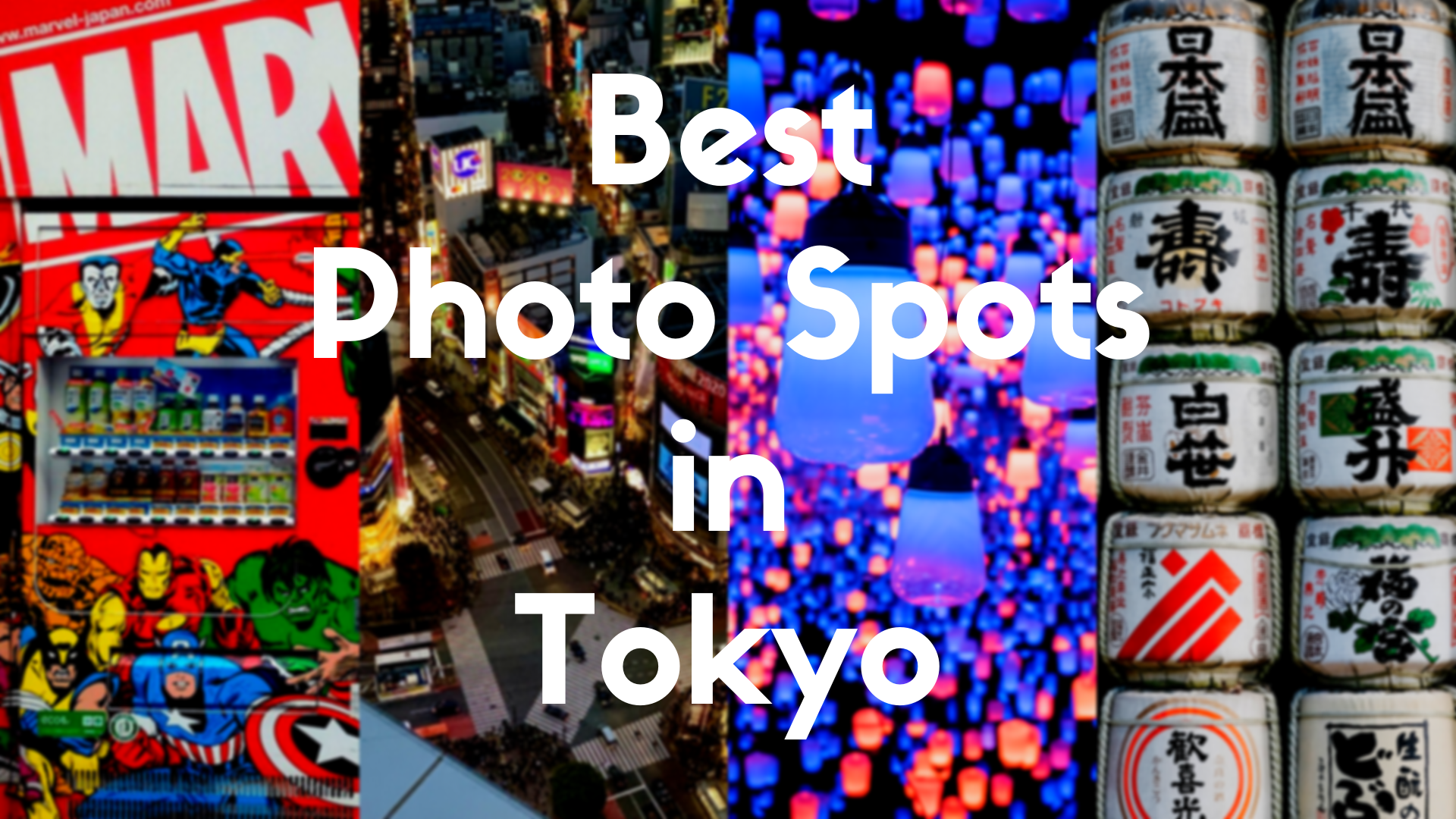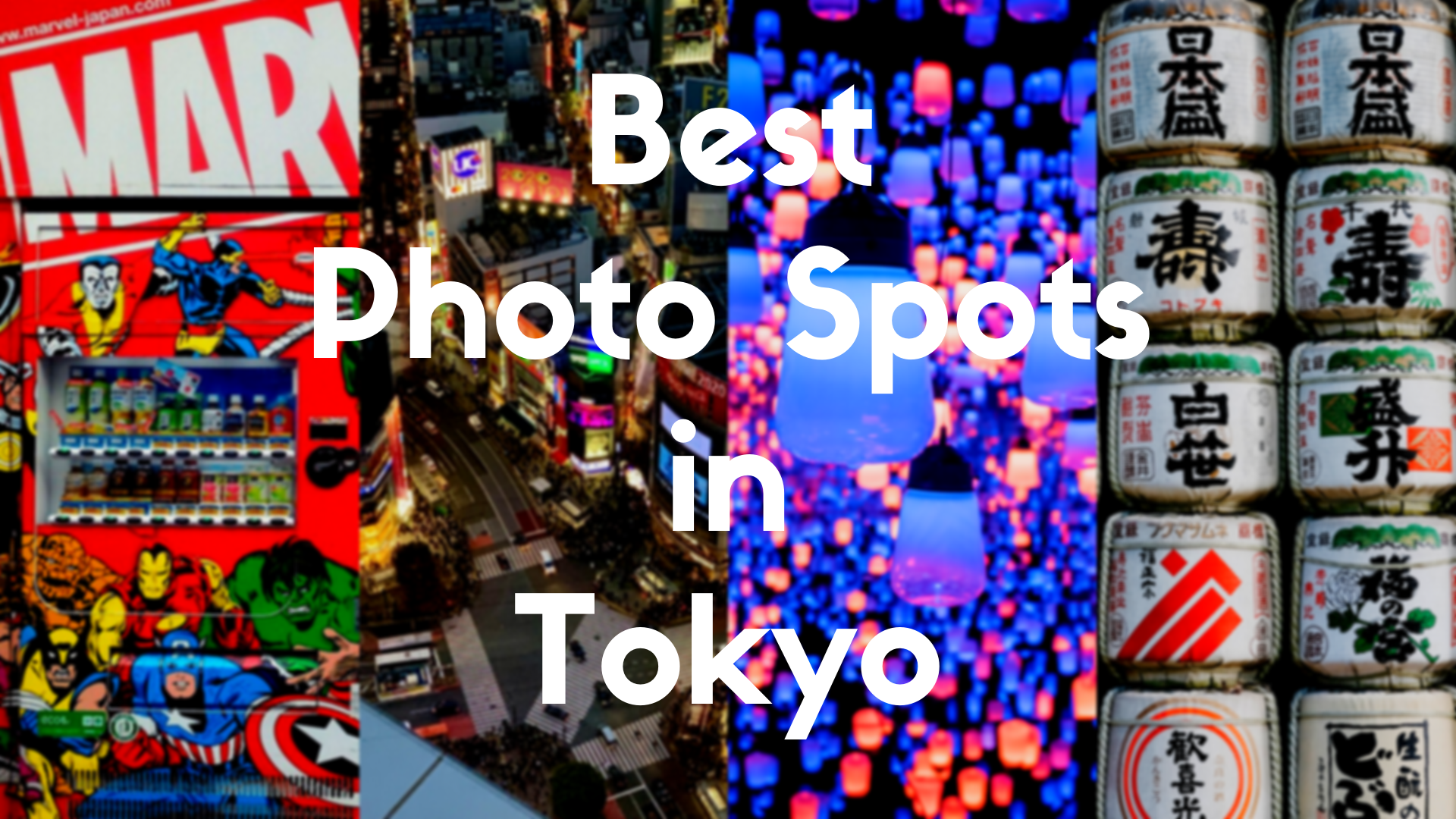 Photography is one of the most important parts of our trip nowadays, especially posting photos on social media while travelling is today's biggest custom for many travellers.
If you are into photography, Tokyo is surely one of the coolest cities on the planet as there are numbers of cool, unique and interesting things/places to photograph such as cool graffiti art, ultra-modern architecture and historical monuments.
In this article, I would like to introduce some of the best photo spots in Tokyo, which are totally unique and Instagram-worthy. When visiting these spots, make sure to bring your camera with fully charged battery 🙂
*Please note that this article contains affiliate links.
1. Teamlab Borderless/Planets
The new mecca for photo geeks in Tokyo, Teamlab Borderless (チームラボ ボーダレス) opened in Odaiba, Tokyo in 2018 as the world's first digital art museum produced by a famous art collective, Teamlab. The museum became one of the most popular tourist sites in Tokyo since opening as it offers a whole new digital art experience in various installation rooms using the latest technology and creation. Visitors can immerse themselves into the digital art in the vast space of 10,000 sqm and enjoy taking photos. In 2022 summer, Teamlab Borderless has closed its door and is scheduled to reopen in a new location, Azabudai Hills.
More info: MORI Building DIGITAL ART MUSEUM: teamLab Borderless to Reopen
Teamlab has another museum in Toyosu area called Teamlab Planets (チームラボ プラネッツ). The body immersive museum comprises 4 spacious art rooms and 2 gardens produced by teamlab where visitors can immerse their body with artworks without boundaries.
More info: TeamLab Planets Tokyo in Toyosu
▶ Click HERE to Book teamLab Planets TOKYO in Toyosu Now!!
2. Shibuya Center Gai Street
While Shibuya's main attraction is the infamous Shibuya Crossing (a bit too many photographers there nowadays..), take a few steps forward to the most bustling pedestrian paradise: Shibuya Center Gai (渋谷センター街) where hundreds of neon lights glare. It's a great spot to shop, eat, walk around and photograph, especially at night.
More info about Shibuya District: Shibuya Best Things to Do
3. Odaiba Statue of Liberty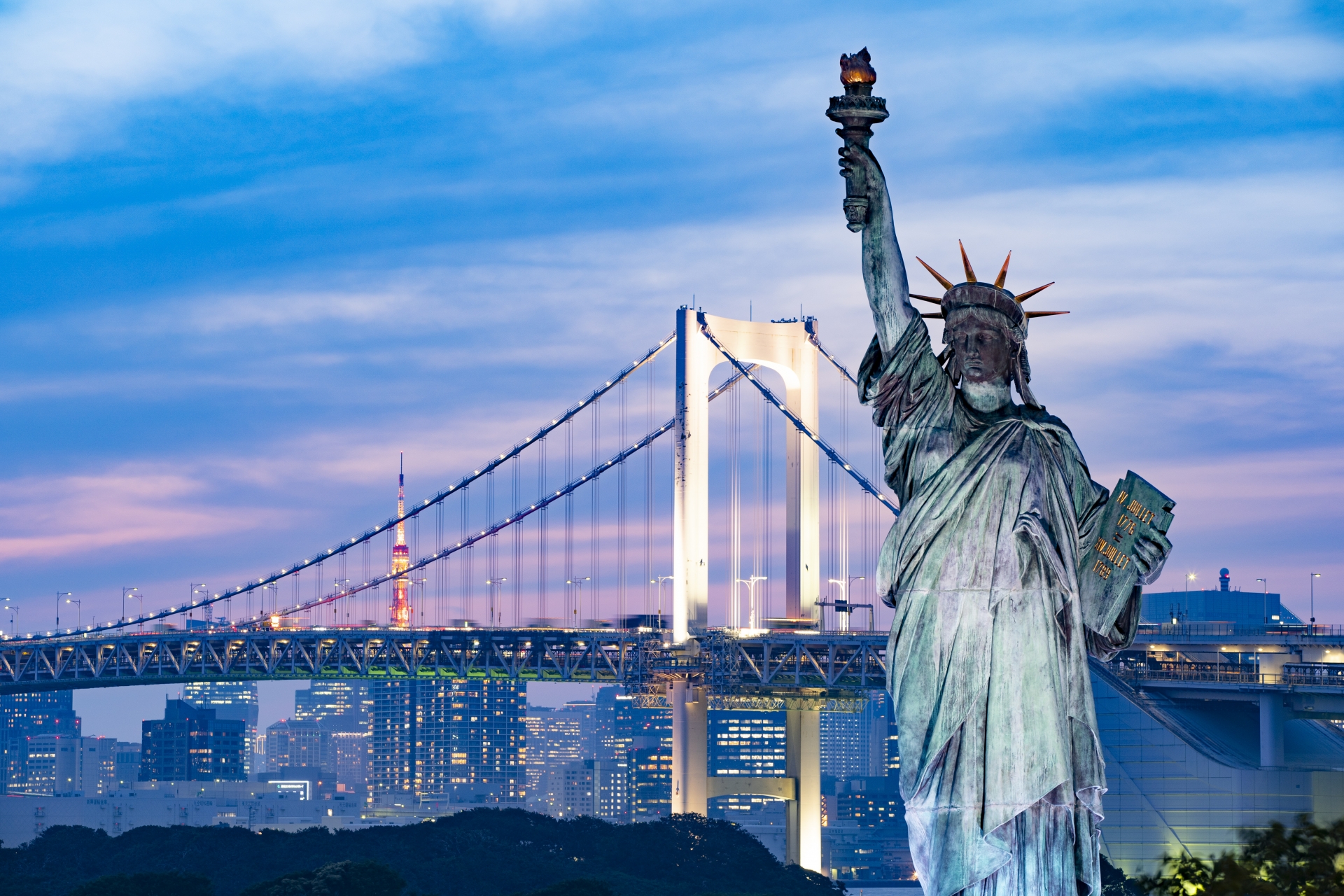 The man-made island on Tokyo Bay, Odaiba is one of the coolest and the most modern districts in the city. Odaiba is home to a few iconic landmarks and great things to photograph such as the Rainbow Bridge, the life-size Gundam statue and the large Ferris Wheel.
The Odaiba Statue of Liberty (お台場 自由の女神) is one of the most famous icons in Odaiba, which is the smaller scale replica of the one in New York City. You can capture the stunning view of the statue with the Tokyo Bay and Rainbow Bridge on its background.
More info about Odaiba area: Odaiba Best Things to Do
4. Nezu Shrine
While Kyoto's Fushimi Inari Taisha shrine has the world's most famous vermilion torii gate, it's little known but we can also see very similar thing in Tokyo. Nezu Shrine (根津神社) is the underrated, yet very gorgeous shrine with red torii gates tunnel in Tokyo.
The shrine holds an annual flower event, Bunkyo Tsutsuji Matsuri (Bunkyo Azalea Festival) featuring colourful azalea flowers flourishing in April to May.
More info: Nezu Shrine: Tokyo's Most Underrated Shrine
5. MARVEL Vending Machine
Japan is known for the vending machine culture, and they are literally on every corner of the street. But I bet this is probably the coolest vending machine everyone wish to spot.
The Marvel vending machine can be found in Ueno area, near the famous Ameya Yokocho (Ameyoko) shopping street.
More info about Ueno area: Ueno Best Things to Do
6. Meiji Jingu's Sake Barrels
Meiji Jingu (明治神宮) is one of most important shrines in Japan, and it's the largest Shinto shrine in Tokyo. The magnificent shrine attracts tourists all year round. The shrine is located near Harajuku Station.
On the approach to the main hall, there is a famous photo spot, the stacked sake barrels, which are dedicated to the shrine every year.
More info about Harajuku area: Meiji Shrine: Most Popular Landmark in Harajuki
7. Metropolitan Area Outer Underground Discharge Channel
I apologise for the fact that this one is not actually located in Tokyo.. but it's near, and it was too cool not to be mentioned..
The world's biggest underground flood water diversion facility, the Metropolitan Area Outer Underground Discharge Channel (首都圏外郭放水路) is often described as "the Underground Parthenon" or "the Underground Temple". It's located in Kasukabe City, Saitama Prefecture.
More info: Metropolitan Are Outer Underground Discharge Channel
8. Park Hotel Tokyo
Park Hotel Tokyo (パークホテル東京) is one of the most popular hotels in Tokyo as the great view of Tokyo Tower and Mt.Fuji can be seen. But also there are some special rooms called "Artist Rooms" which are decorated by over 20 artists with different themes, but all related to Japanese traditions and culture. Sleep in your own art gallery!
Booking info: book Park Hotel Tokyo with the best rate!!
9. Edo-Tokyo Open-air Architectural Museum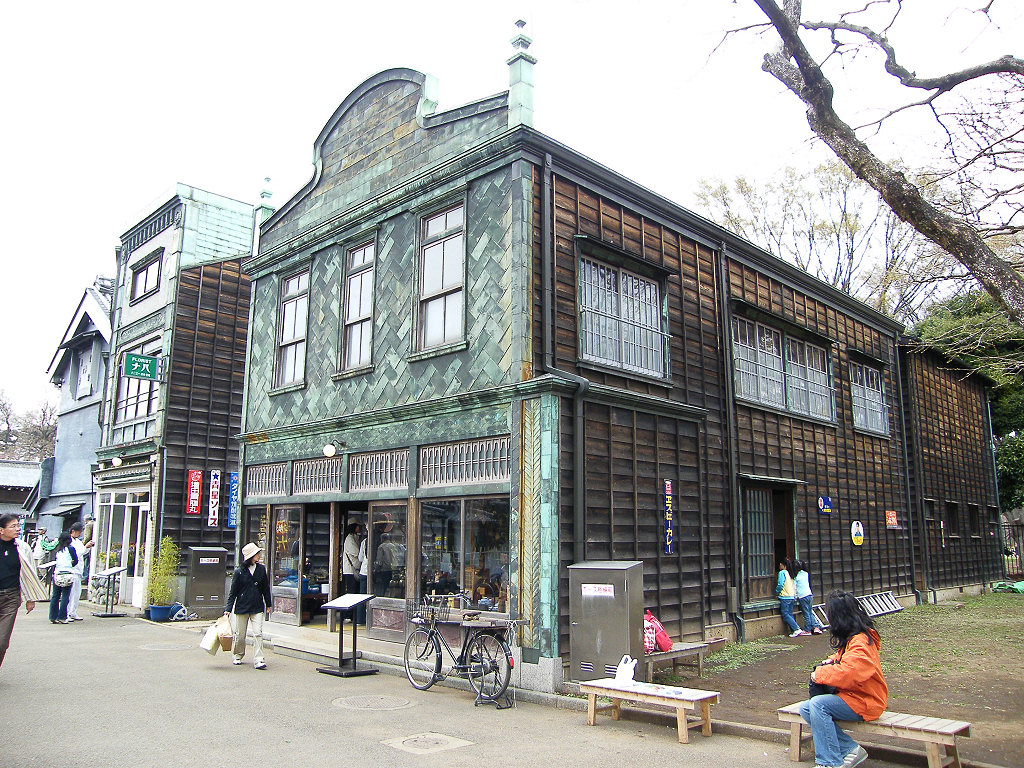 The Edo-Tokyo Open Air Architectural Museum (江戸東京たてもの園) is a museum of historic Japanese buildings located in Koganei Park. The museum has relocated and renovated many historical buildings from Edo to Meiji period. Apparently, the famous Studio Ghibli animator Hayao Miyazaki often visited here during the creation of his film, Spirited Away, for inspiration.
Official Website: https://www.tatemonoen.jp/english/
10. Tokyu Plaza Omotesando Harajuku
Harajuku is one of the best districts in Tokyo to explore cool and unique photo spots as it's home to numbers of stylish shops, hip street arts and colourful Insta-Good snacks.
Tokyu Plaza Omotesando Harajuku (東急プラザ表参道原宿) is one of the most impressive architectures in Tokyo, which is famous for its iconic escalator entrance looks like a kaleidoscope. Whether it's day or night, you can take the coolest photo, before/after entering the shop!
More info about Omotesando area: Omotesando Best Things to Do
11. NOW IS FOREVER
Harajuku is home to street culture in Tokyo and many cool street arts can be found. NOW IS FOREVER would be the most iconic one and has been a popular photo spot for years. It is in fact painted by the famous American graffiti artist Stephen Powers. You can find it on the backstreet of Harajuku!
Related article: Harajuku Kawaii Photogenic Spots
12. Akasaka Palace
Akasaka Palace (赤坂離宮) is located in a central area of Tokyo. This Neo-Baroque style Western building which was built in 1909 is often described as "The Versailles of Tokyo". It's the state guest house of the Government of Japan, yet it is open for public and free to visit!
It looks totally European but when you look into small details, there are some parts decorated with traditional Japanese motifs such as Samurai armor and Japanese emblem.
More info: Akasaka Palace: Make a Quick Trip to Europe While You are in Tokyo
13. Gotokuji Temple
Gotokuji Temple (豪徳寺) is often called the Cat Temple and it's an unique spot where countless beckoning cat statues are dedicated after owners' wish come true.
More info: Gotokuji Temple: the Cat Temple in Tokyo
14. Shirohige Cream Puff Factory
It's not exactly the most photo-worthy place, but this place definitely offers one of the most eye-popping food in town. Shirohige Cream Puff Factory (白髭のシュークリーム工房) is the only Studio Ghibli approved cafe existing in the world, offering super cute and photo-worthy Totoro shaped cream puffs. The puffs are freshly made daily and available in various seasonal flavours. They look so cute that you may feel guilty to eat, so make sure to take a lot of photos before eating!
The cafe is situated near Kichijoji Station, and not very far from Ghibli Museum in Mitaka, Tokyo.
More info: Shirohige's Cream Puff Factory
15. Nakagin Capsule Tower (Closed Permanently)
Designed by the architect Kisho Kurokawa in 1972, Nakagin Capsule Tower (中銀カプセルタワー) is one of the most eccentric and applaudable buildings ever existed in Tokyo. It became hugely famous around the world since it was featured on "The Wolverine" movie in 2013.
Nakagin Capsule Tower building was sadly demolished in 2022 due to deterioration, and it no longer exists.
Related article: 10 Coolest Buildings to Photograph in Tokyo
How did you like my list of the best photo spots in Tokyo?? If you are into photography or Instagram, you may enjoy reading these articles below, too!
▽Related Articles▽
▼Editors Picks▼
---