5 Coolest Neighbourhoods in Tokyo
Best Areas to Visit in Tokyo for Hipsters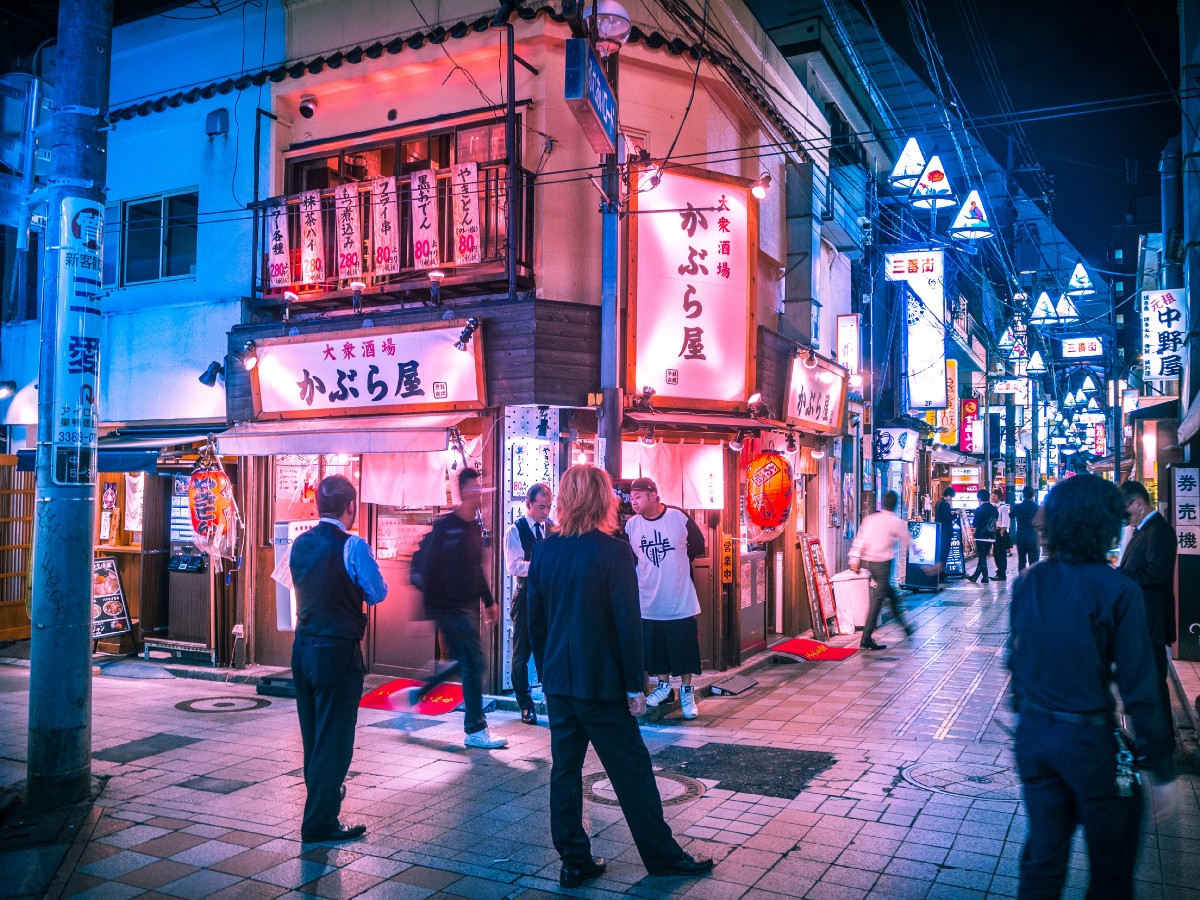 Are you only visiting famous places like Shibuya and Harajuku in Tokyo?? Looking for less crowded yet still attractive areas in Tokyo?? While most of the tourists visit famous areas of Tokyo such as Shibuya and Harajuku, there are numbers of neighbourhoods that are cool and unique but still hidden from the majority of tourists. It may be difficult to find trendy spots in town or where actually Tokyoite hang out as those places are usually not on guidebooks.
In this article, I'd like to introduce 5 best neighbourhoods in Tokyo which are popular among Tokyoite. If you are bored of crowded touristic areas in Tokyo and wish to explore the city deeper, you should definitely visit these 5 cool neighbourhoods in Tokyo! So let's take a look 🙂
---
-Daikanyama
Why visiting Daikanyama??
– For shopping, cafe and Tokyo's high-end culture
Where is Daikanyama?
– Between Shibuya and Ebisu/Nakameguro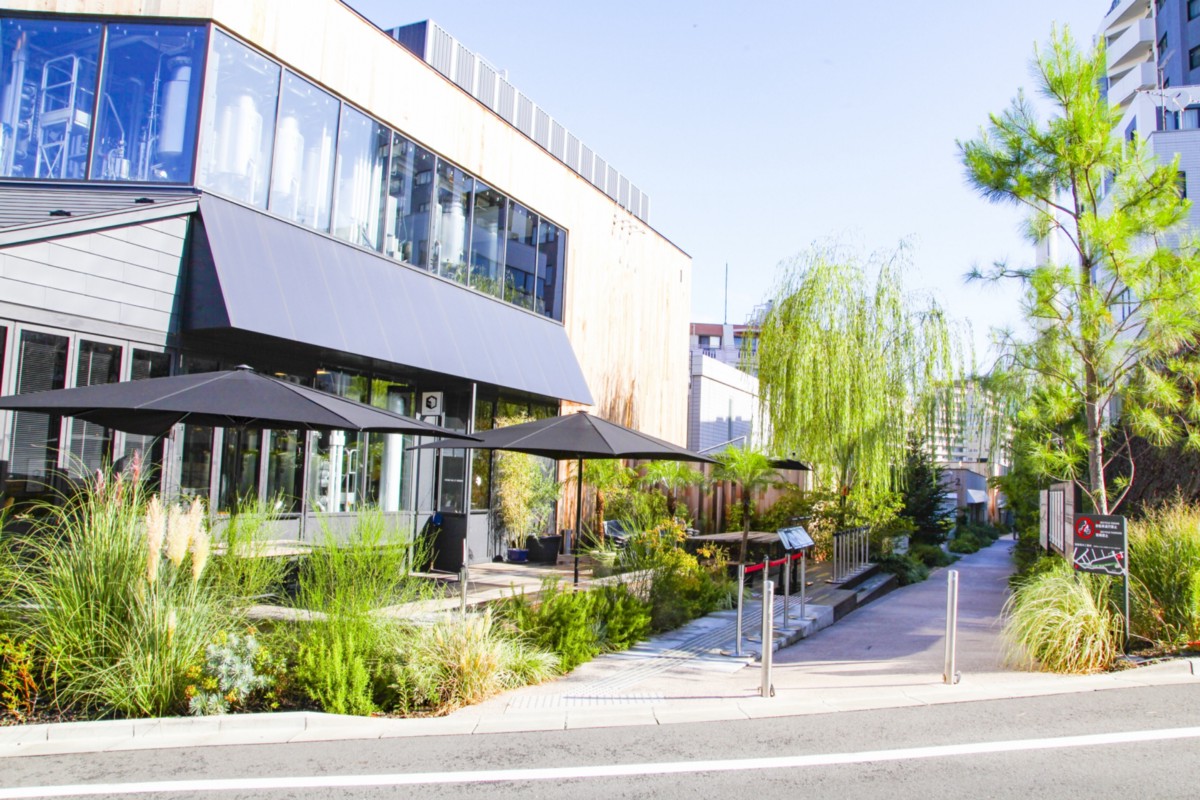 Daikanyama (代官山) is located between Shibuya, Ebisu and Nakameguro, and the neighbourhood is often described as "the Brooklyn of Tokyo" as numbers of high-end and trendy boutiques, cool and stylish cafes and restaurants gather in this area. Although it's located right next to Shibuya, the most crowded district of Tokyo, Daikanyama has much more chilled and relaxed atmosphere, and the area is especially popular among locals and hipsters in Tokyo.
Daikanyama T-SITE is the popular landmark in the neighbourhood which is a complex buildings consist of multiple facilities such as bookstore, cafe, restaurants, etc. The large book store "Tsutaya" offers a huge selection of books, CDs and DVDs, and the cafe lounge inside the book store where guests can read books with coffee. There is also a Starbucks store next door which has a pleasant terrace seats surrounded by nature.
Access: Daikanyama Station, Tokyu Toyoko Line (approx 3 mins from Shibuya Station)
-Koenji
Why visiting Koenji??
– For hipster culture, hunting for vintage clothes and books, retro Izakaya
Where is Koenji?
– West of Shinjuku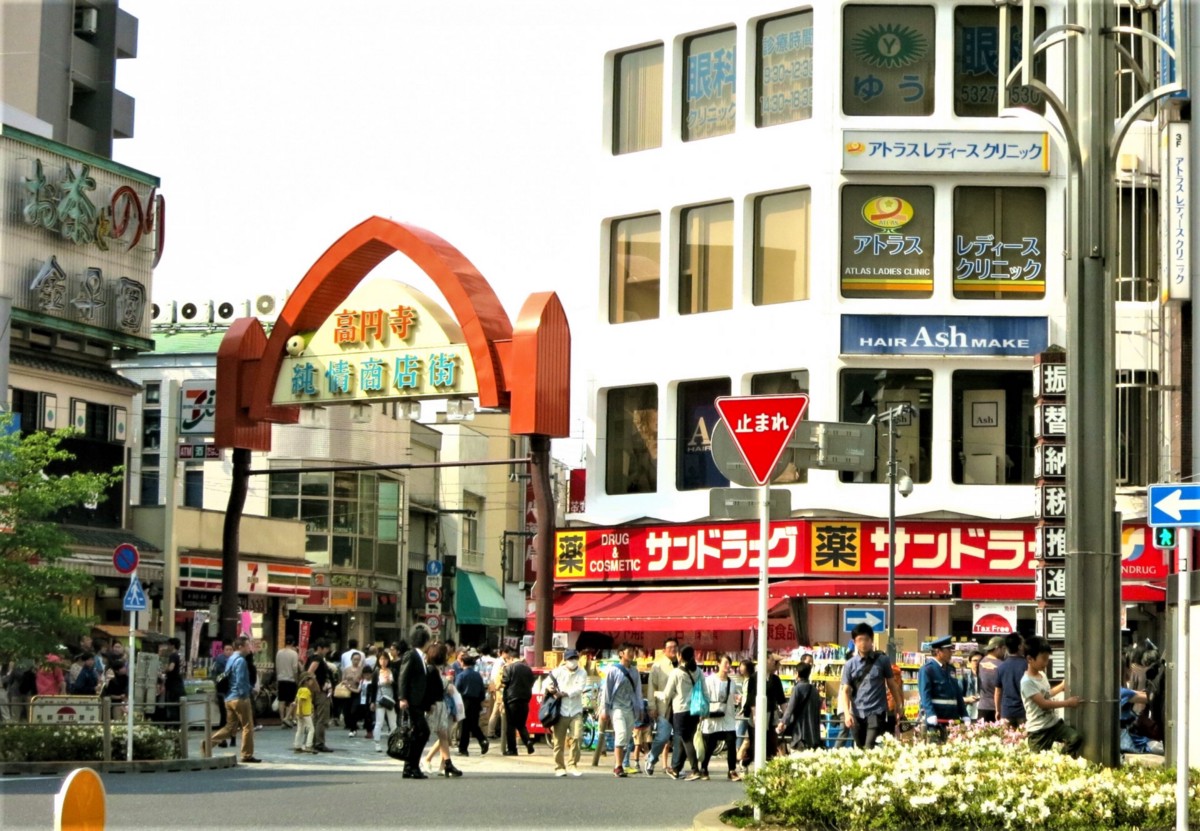 Koenji (高円寺) has been one of the most popular spots among Tokyo's hipsters in the past few years, and according to the property agency survey, it has been one of the top neighbourhoods in Tokyo which people are willing to move in. Koenji is located about 5km away from Shinjuku area, which is the tourist center of Tokyo.
Koenji area is not only popular because of the accessibility, but the neighbourhood has a great atmosphere with the mixture of old-fashion & retro and trendy & cool. Koenji is known as one of the best spots to hunt vintage clothes in Tokyo where many hipsters come to shop at small boutiques of Koenji area. There are also many small and cozy cafes and restaurants. At night, Koenji is a popular area for drinking as numbers of small Izakaya line along the rail track where you can eat cheap and authentic bar food with beer.
Access: Koenji Station, JR Chuo Line (approx 6 mins from Shinjuku Station)
More info:
-Shin Okubo
Why visiting Shin Okubo??
– For K-pop culture, Korean beauty products, trendy street food
Where is Shin Okubo?
– North of Shinjuku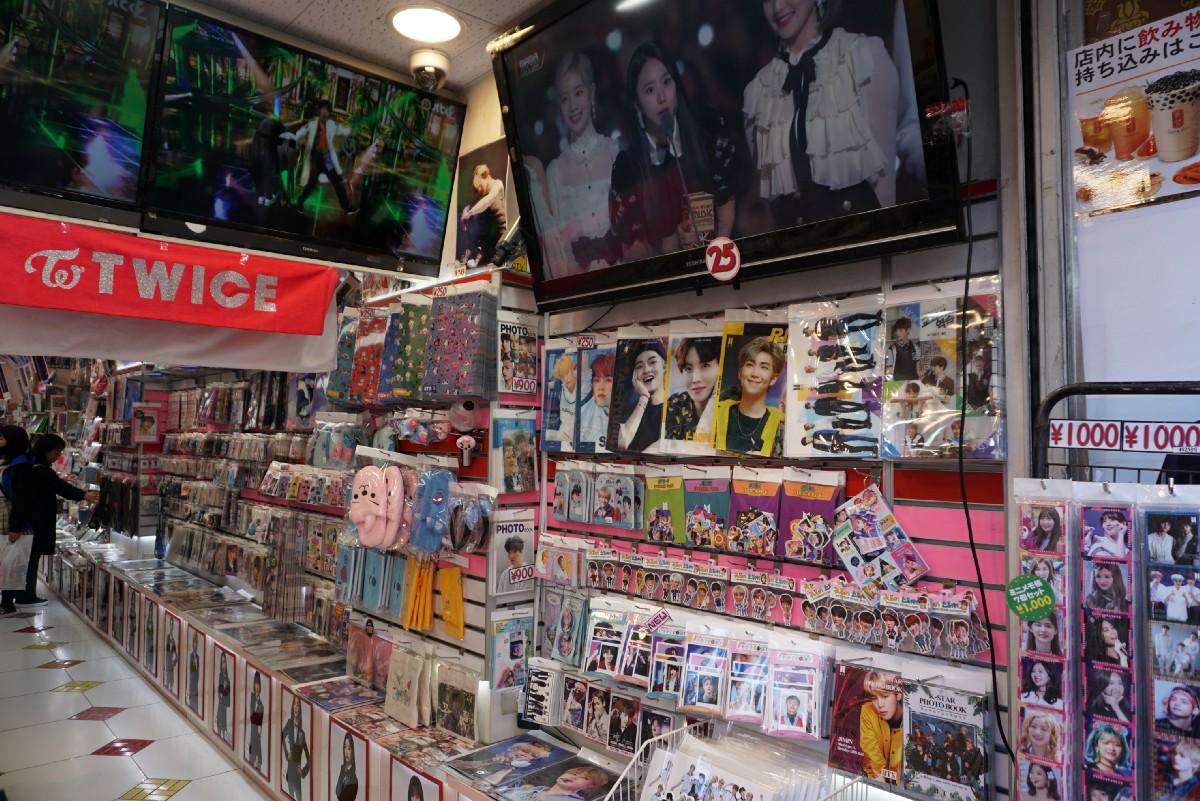 Shin Okubo (新大久保) is one of the most trending areas in Tokyo which is extremely popular among teenagers currently, thank to the South Korean boom. Shin Okubo is the largest Korean Town in Tokyo lined by hundreds of Korean shops and restaurants which make you feel like being in a street of South Korea. Shin Okubo is surprisingly accessible as it's within a walking distance from Shinjuku area.
Shin Okubo is one of the best area to eat out in Tokyo, especially if you like spicy food. Numbers of Korean restaurants offers authentic and inexpensive Korean cuisine as well as delicious street foods such as Cheese Corn Dog and bubble tea. As you know, South Korea is known for the massive beauty industry and their products are hugely popular here in Japan. If you are a fan of Korean beauty products, it's also a great place to shop.
Access: JR Shin Okubo Station or JR Okubo Station, JR Chuo Line (approx 2 mins from Shinjuku Station)
More info:
-Nakano
Why visiting Nakano??
– For Otaku culture, shopping, local food
Where is Nakano?
– West of Shinjuku (between Koenji and Shin Okubo)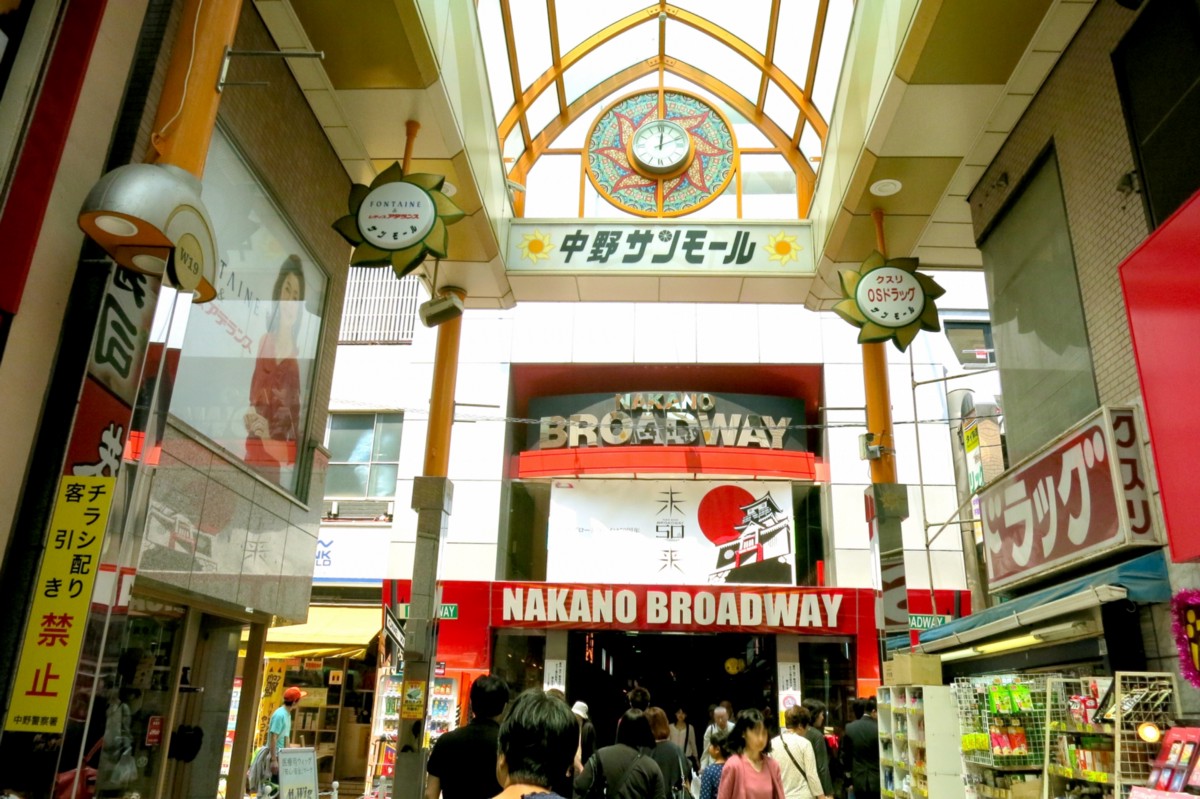 Nakano (中野) is known as the hidden Mecca of Otaku culture in Tokyo. Otaku culture (anime, manga, gaming, idols, etc) is one of the most unique and popular attractions for tourists and many head to Akihabara in Tokyo, which is known as the center of Otaku culture. Many collectors visit there from all around the world to hunt the rare and precious Otaku goods.
If you think Akihabara is too crowded and touristic, you should definitely go to Nakano area, which is also known for Tokyo's subculture center. In Nakano area, you can find almost the same amount of Otaku products as in Akihabara. The landmark building of Nakano area, Nakano Broadway which is a 4-story shopping mall where numbers of small Otaku stores gather including the famous Mandarake's head store. Nakano also has a long shopping arcade called Nakano Sunmall which are lined by hundreds of small local grocery and stores. Next to the arcade, there is a narrow Izakaya alley which is a popular place to hang out at night.
Access: JR Nakano Station JR Chuo Line (approx 4 mins from Shinjuku Station)
More info:
-Yanesen
Why visiting Yanesen??
– For seeing old-fashioned neighbourhood, historical sites, street food
Where is Yanesen?
– North of Ueno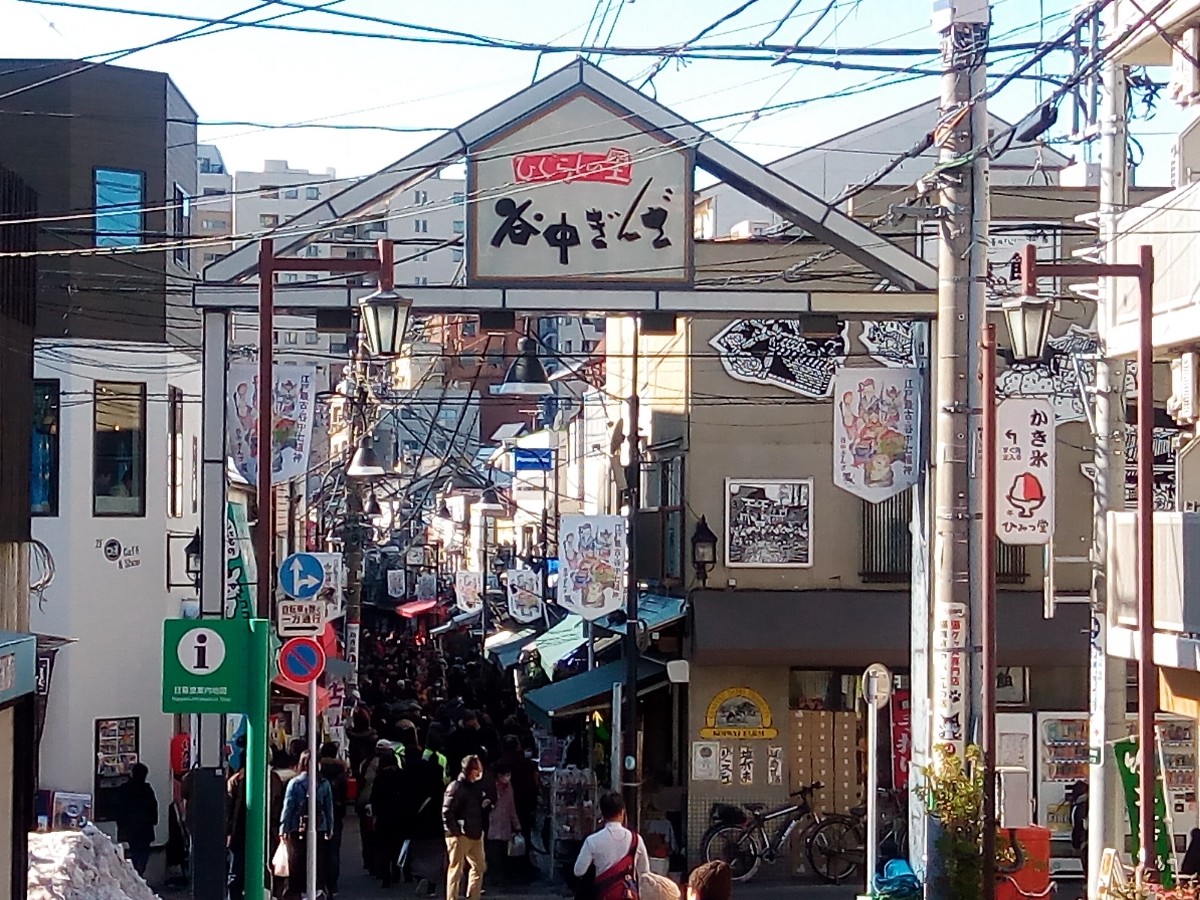 Yanesen (谷根千) is an area comprise of three neighbourhoods in Bunkyo ward, Tokyo: Yanaka (谷中) , Nezu (根津), and Sendagi (千駄木). Yanesen is a quiet residential area, but has become one of the hottest areas in Tokyo in recent years. The charming streets of old Yanesen area attracts young and modern Tokyoite and tourists who want to explore the real local lifestyle.
Yanesen is located within the Shitamachi area (old downtown) in Bunkyo and Taito wards, the north-east of Tokyo. The best attraction of Yanesen area is its retro vibe and charming streetscape. There are several cafes and shops renovated from the old buildings, small delicatessens to try authentic street food, and historical monuments which survived through the World War Ⅱ.
Map: http://bit.ly/2VXgBXD (Tourist Information Center YANESEN)
Access: Sendagi Station, Nezu Station and Nippori Station
More info:
---
How did you enjoy the list?? Which neighbourhoods of Tokyo would you like to visit most?? The listed areas are still not super famous, but for sure they will be popular among tourist in near future, so I'd recommend you to visit there soon 😉
For more trendy travel info about Tokyo, you may wanna check out below articles, too!
▽Related Articles▽
▼Editor's Picks▼
---