10 Best Things to Do in Nakano
Nakano Travel Guide: What to Do in Nakano, Tokyo Now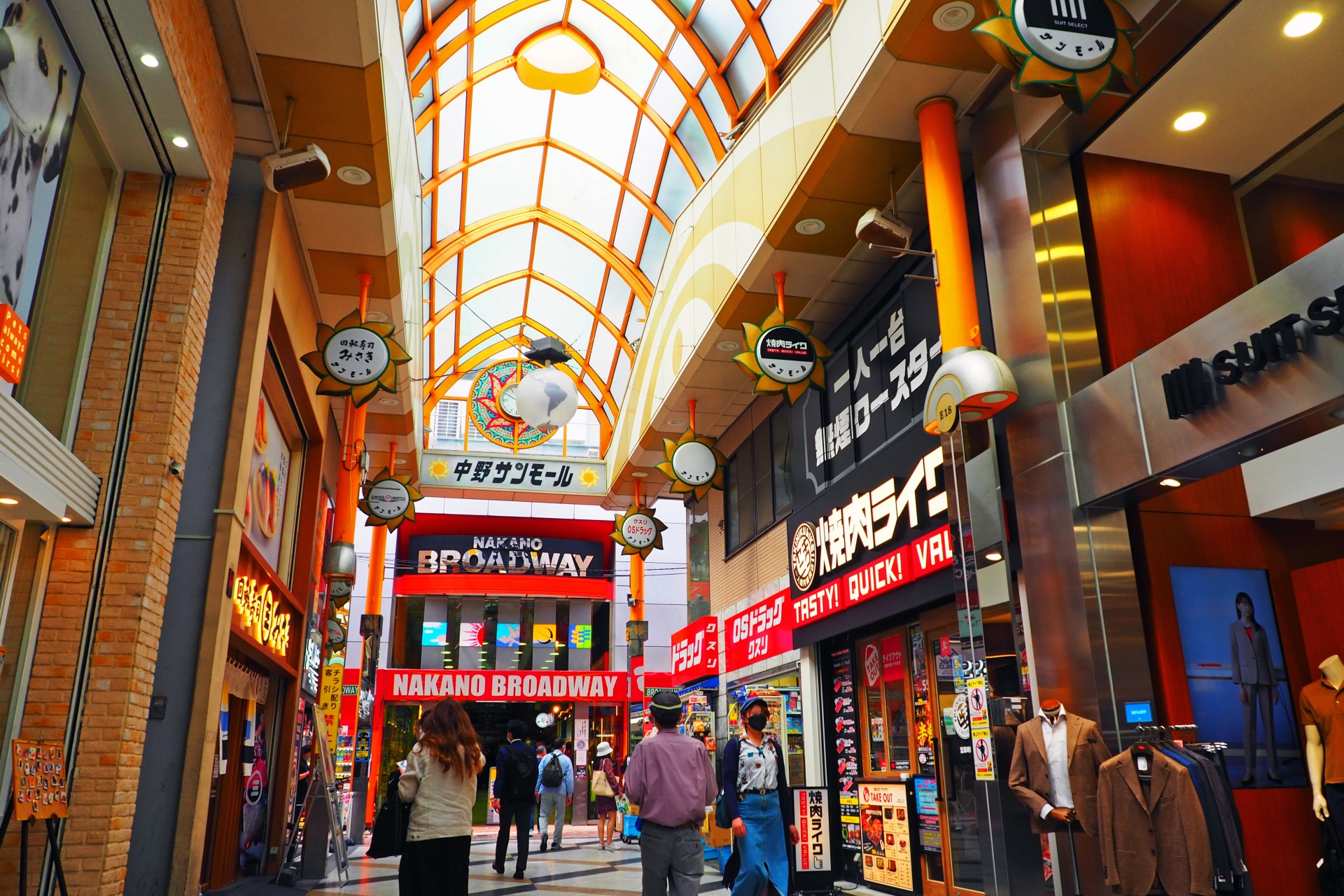 Nakano is located on the west side of 23 Tokyo special wards. It has many train lines and has very convenient access to the main cities like Shinjuku, Shibuya, and Ikebukuro. Nakano has developed as a residential town rather than a business district, unlike those large cities.
After the 1950s, along with many manga writers moving to Nakano, a lot of manga or animation product companies were born here. Moreover, as represented by Nakano Broadway, Nakano is known as an alternative to Akihabara, the town of Japanese pop culture, and is very popular among foreign tourists, not only domestic tourists.
In addition to Otaku culture, Nakano keeps local communities and traditional events. Once you visit Nakano, you can find both modern and traditional aspects of Nakano.
Now let's see the best things to do in Nakano.
1. Nakano Broadway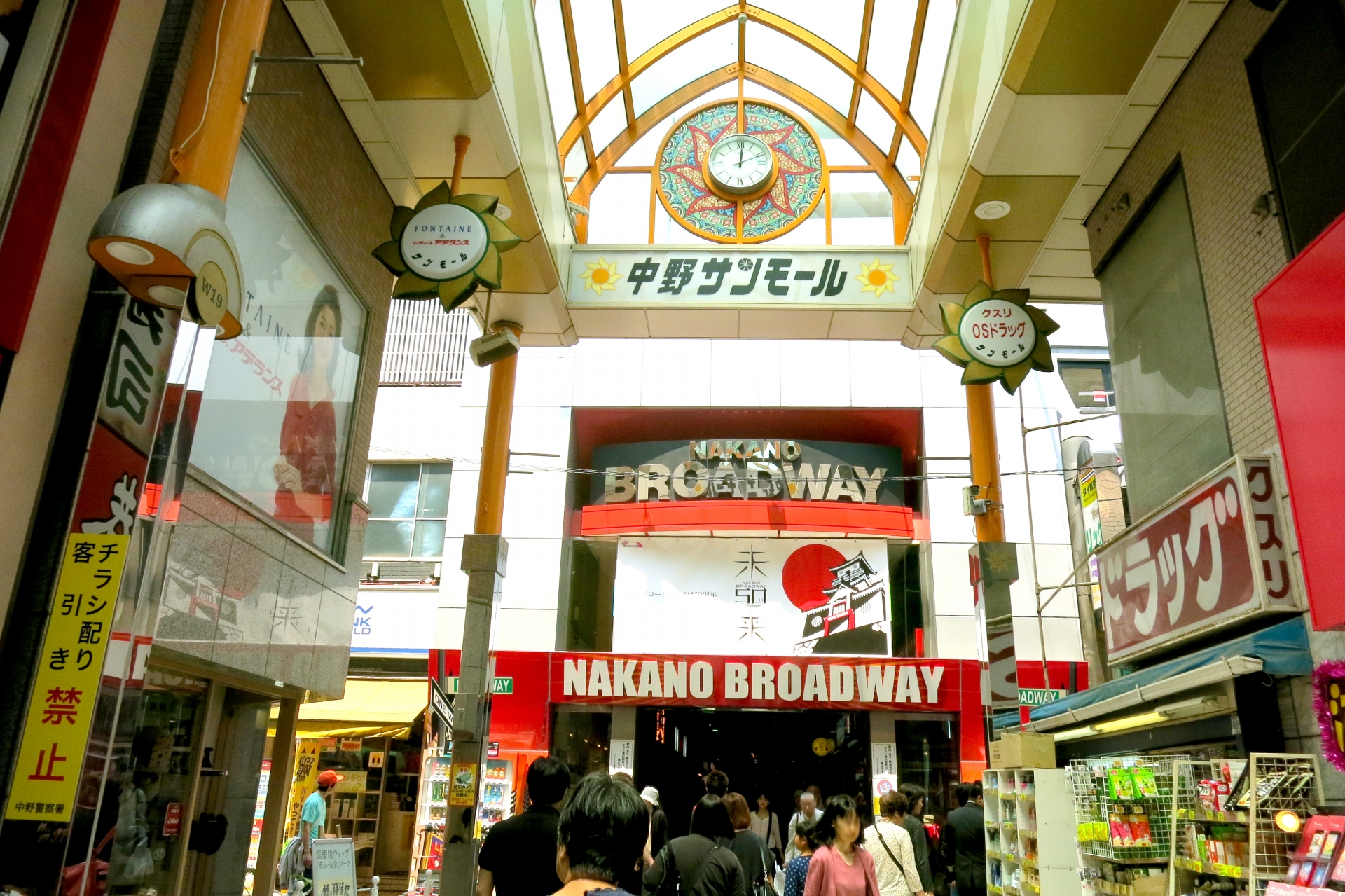 Nakano Broadway was born as a commercial complex facility in 1966 during the 2nd economic growth. After WWⅡ, Japanese life has been Americanized and Nakano Broadway was one of the pioneers who started the business with that flow at that time.
Overcoming the severe shortage of customers from 1980 to 1990, Nakano Broadway has developed as a sacred place for Otaku. It is now one of the hottest places in Nakano. More than 10,000,000 people visit here a year.
Nakano Broadway has many kinds of shops. The most famous one, Mandarake, contributed to the development of this building. Besides the Otaku culture, it has a role as a local community, like residential areas, supermarkets, and so on. It also has been paid much attention to as a place for venture business these days.
Such coexistence of the different cultures is one of the attractive points of Nakano Broadway. It might seem chaotic but once you go there you can find something you like.
2. Mandarake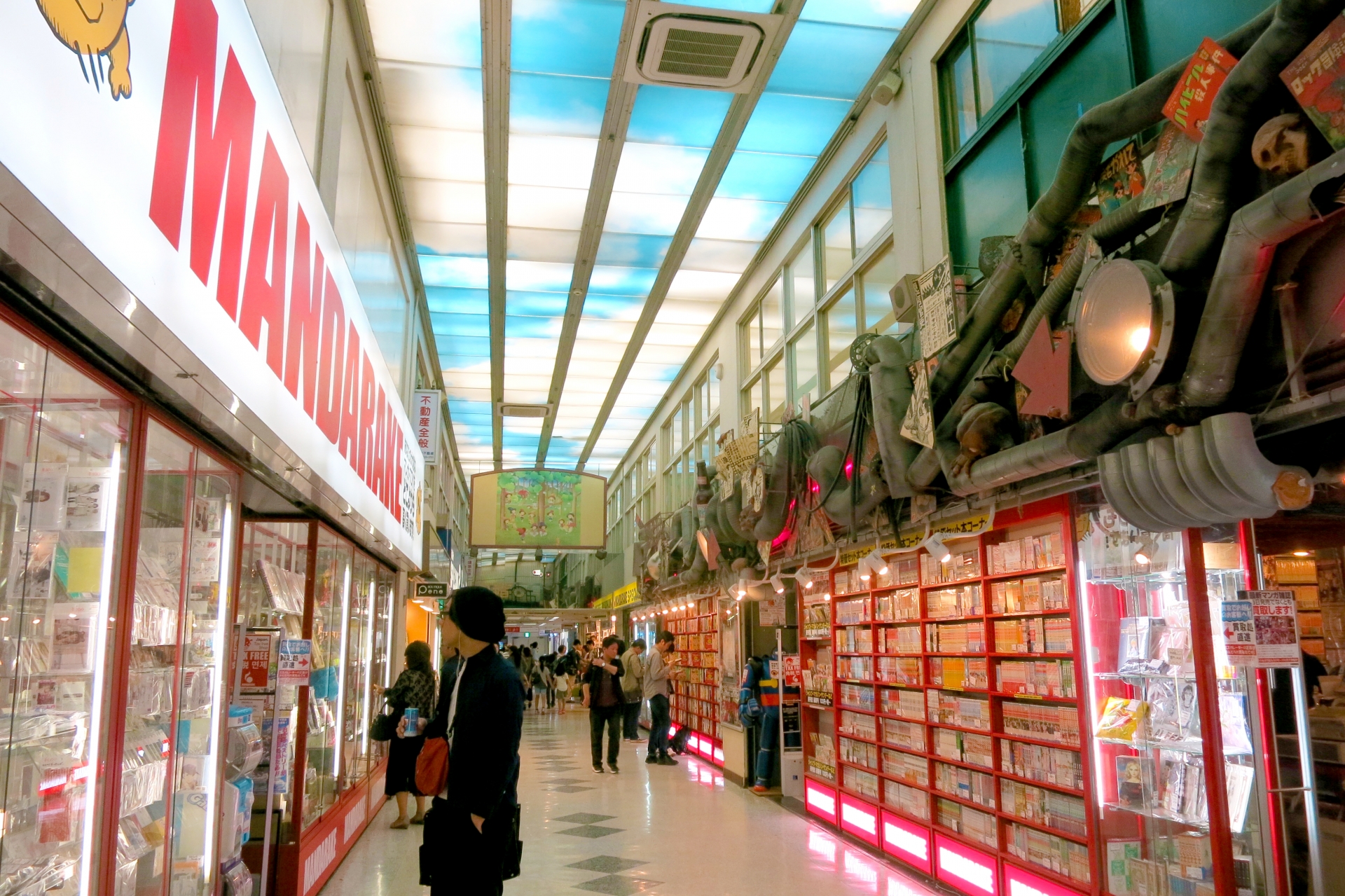 Since Mandarake opened on Nakano Broadway in 1980, many specialty shops which aim at maniac customers have gotten together there. As a result of that, Nakano Broadway has been developed into a sacred place of Otaku culture. Now Mandarake has 27 segmentalized branches on Nakano Broadway.
Henya, one of its branches, has the red Torii at its entrance. Once you get in there, you can find the huge figure of Superman Barom 1. There are many figures of the heroes in the Showa period as well.
Plastic is the branch specialized in dolls. It's very popular, especially among young girls. You can make your original doll, customizing its body, head, hair, and dresses.
In the main store, you can buy thousands of used manga from only ¥108 per book. It also purchases your used books if you bring them.
3. Tonari no Zingaro
Zingaro is produced by Kaikaikiki, which is one of the most famous art companies by Murakami Takashi, as a creative space to pursue real modern art and freedom. Zingaro was named after a master craftsman in Edo, Hidari-Zingoro.
Tonari no Zingaro is the only direct shop directed by Kaikaikiki itself in the world. You can buy its creative products of apparel, posters, and so on.
Hidari Zingaro is a gallery space. There are many different kinds of artworks from all over the world. You can see the latest current artworks like graffiti and street arts, Otaku arts, and ceramic arts.
4. Colorful ice cream at Daily Chiko
Daily Chiko is the oldest ice cream shop in this area and has been loved since it opened in Nakano Broadway in 1966.
The most popular menu is 8 steps of colorful ice cream. Besides their original flavors, vanilla and chocolate, another 6 seasonal flavors are piled on a cone. One of the things the owner is proud of is that there are so many flavors. Its height is as tall as 40 cm and its weight is as heavy as 70 g.
This amazing ice cream was created by a request from students at first. Thus its price is only ¥480 for them to easily buy. It was for sharing with friends or couples in the beginning, but now it's also popular for just single eating.
The most attractive point is the taste of the ice cream. For ice cream, animal fat is used normally, but Daily Chiko uses vegetable fat. That's why the taste is light and not too sweet, and even if it is 8 steps ice cream, people can eat it up by themselves.
Daily Chiko also offers its original Udon for only ¥200 just because the owner likes Udon very much. This is also very popular among office workers in this area.
View Information
Hide
Information
| | |
| --- | --- |
| Access | 6 mins walk from Nakano station |
| Address | B1F Nakano Broadway 5-52-15 Nakano Nakanoward Tokyo |
| Business Hours | 10:00-20:30 / every day |
5. Sun Mall Shopping Street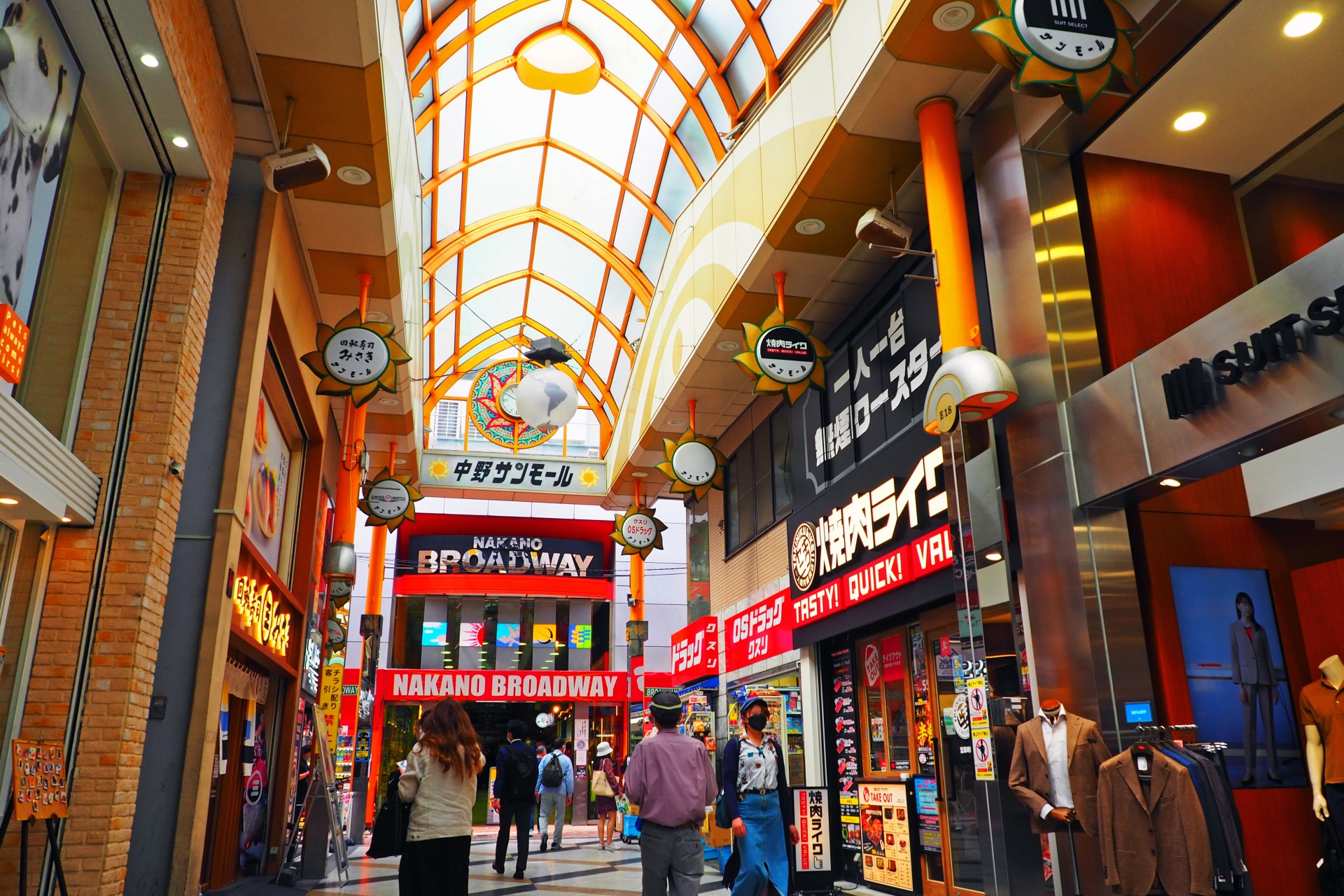 Nakano Sun Mall Shopping Street lasts 224 m from the north exit of the Nakano station. The sign of the Sun and the roof of the glass arch are distinctive. There are 110 shops of restaurants or apparel for both chain and private. It is popular among not only local people but tourists of all generations.
You can enjoy shopping with 3D sounds from the musical facilities. Since it differs from time to time, you would not be bored even all day.
From April to May every year, there is a sky gallery. Many artworks of local students are hung from the ceiling. That's how it contributes to boosting the local community.
Eating around is also one of the most essential things on this street. Lotteria Nakano Sun Mall is a very rare shop that sells Koala no March Yaki. There are only 2 shops in Japan which sell it. Koala no March Yaki is very popular among not only children but tourists for souvenirs. At a bakery, Bonjour Bon Nakano, you can enjoy amazing maple Melon bread.
6. Nakano Shikinomori Park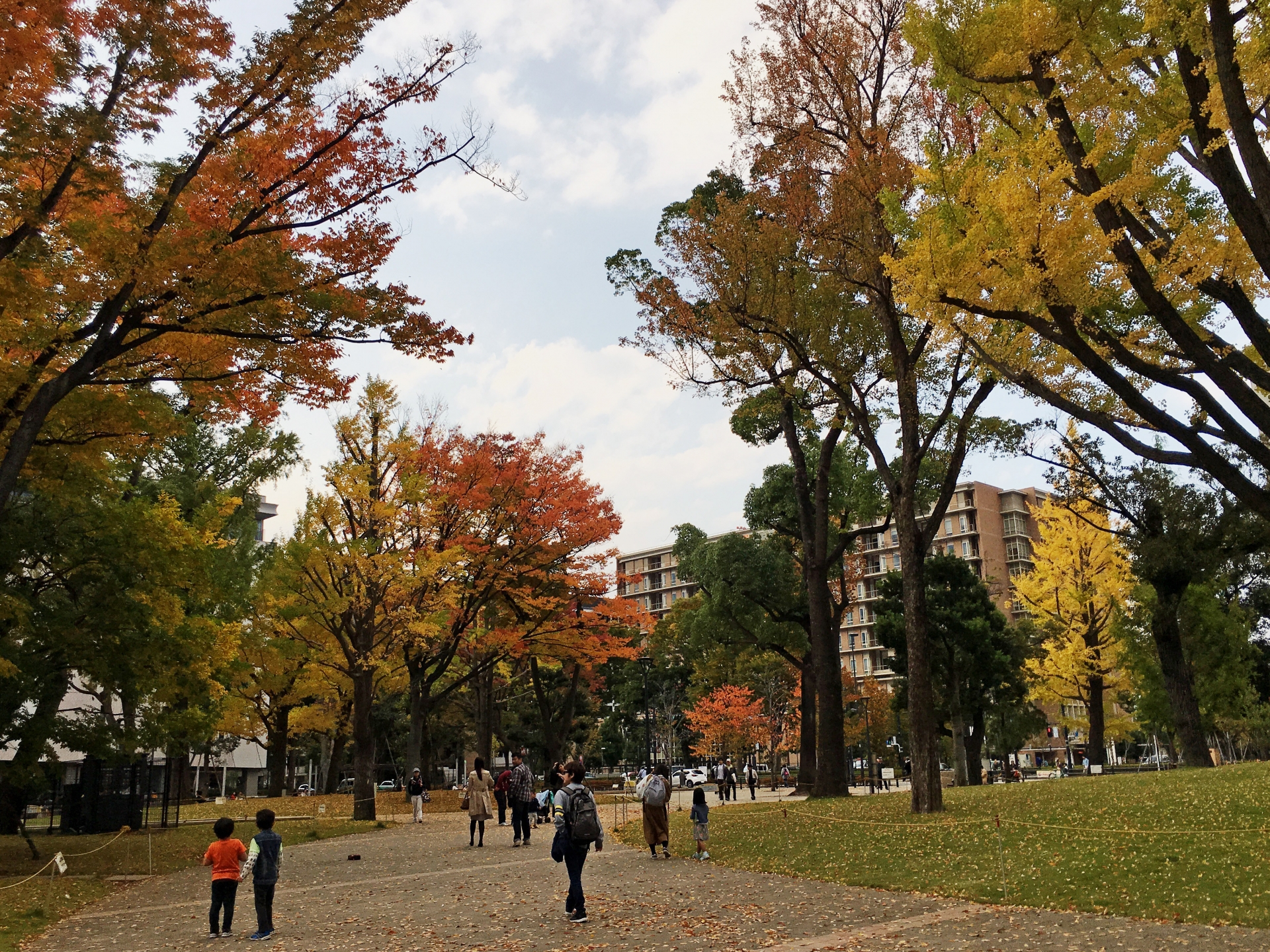 Nakano Shikinomori Park was founded as a disaster prevention park in 2012 at the center of Nakano ward. You can enjoy a picnic on a large lawn and playing with water at a fountain. It is very popular among not only families but also runners, especially on weekends.
One of the most popular events here is Nakano Bon-Odori Festival. It is held at the beginning of August every year since it started to develop the local community and deliver the tradition in 2013. One of the main contents, Bon Jovi is a Bon-Odori with the special songs of an American popular rock artist, Bon Jovi.
There are also many restaurants in the park. Not only Japanese food but also Italian, Chinese, Indian, and French, you can enjoy different kinds of world cuisines. Why don't you take them away and have a good picnic under the blue sky?
7. Nakano Hikawa Shrine
Nakano Hikawa Shrine was built in 1030 and its main palace was made in 1477 by Ota Dokan. It is famous as an amulet shrine.
There are impressive Komainues whose eyes are made with glasses. Komainu is a statue of a beast that looks like a mixture of a dog and a lion, which is believed to be an imaginary creature in Japan. A pair of Komainu sitting face to face are located at the entrance of shrines or temples for the talisman.
Hikawa Shrine is also known that some anime are partly inspired by it. Demon Slayer: Kimetsu no Yaiba and Tokyo Revengers. A lot of their fans visit here for a pilgrimage to the sacred places.
The annual festival is held in the middle of September every year. More than 20 Mikoshis and street markets revitalize the town.
8. Jissoin Temple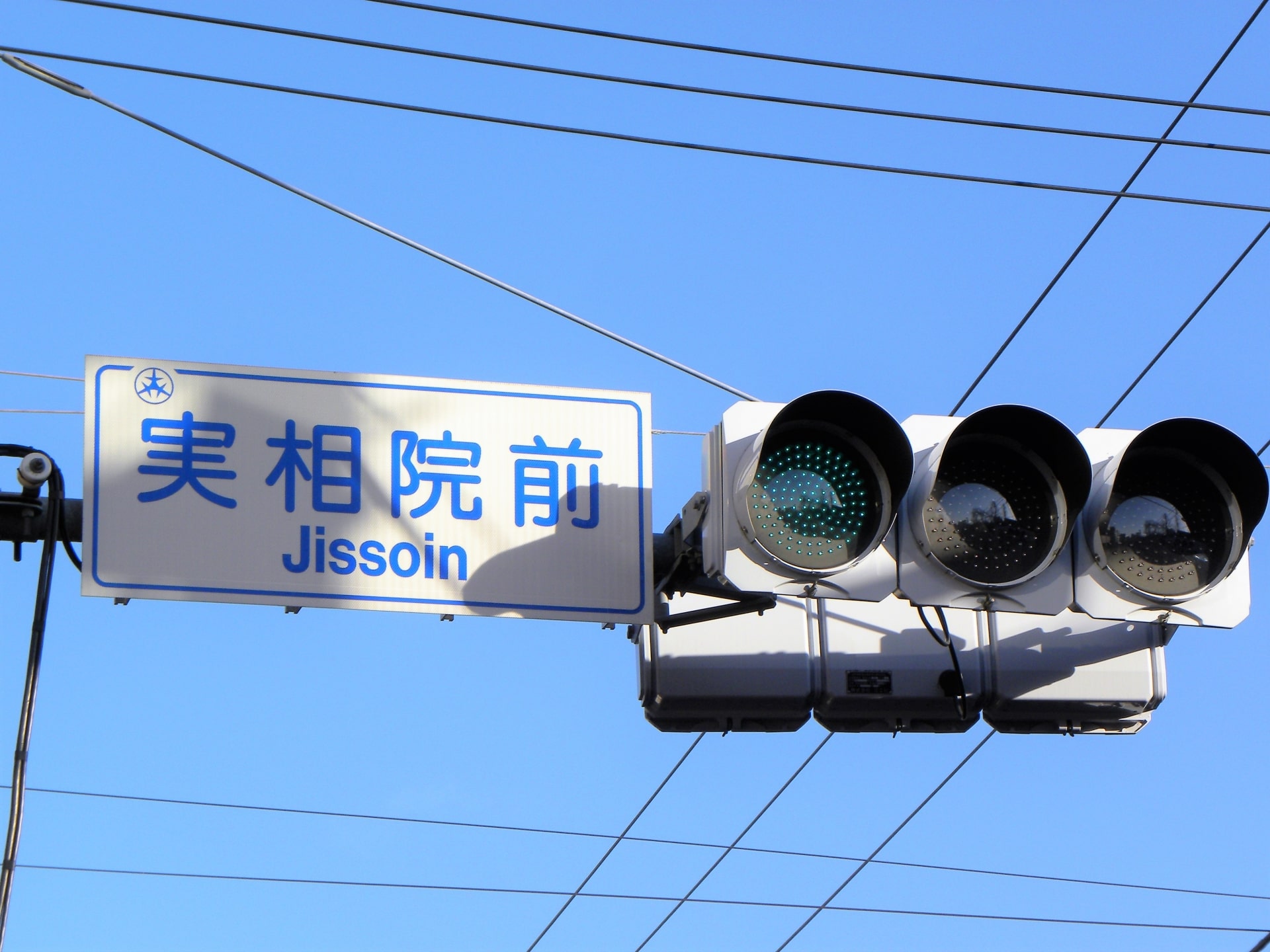 Jissoin Temple is one of the Shingon Buddhism temples. It is said that Takumi Yajima built Jissoin Temple when he lost the war with Ashikaga in 1352. It is also called Yajima Temple after his name. Though it used to belong to Araisan Baishoin Temple before, Jissoin Temple became independent and established as it is today in 1981.
At the beginning of April every year, many people come for Ohanami. You can enjoy viewing cherry blossoms lit up at night. Moreover, a concert is held at its hall in this season every year. You can be relaxed with its awesome cherry blossoms and music.
9. Araisan Baishoin Temple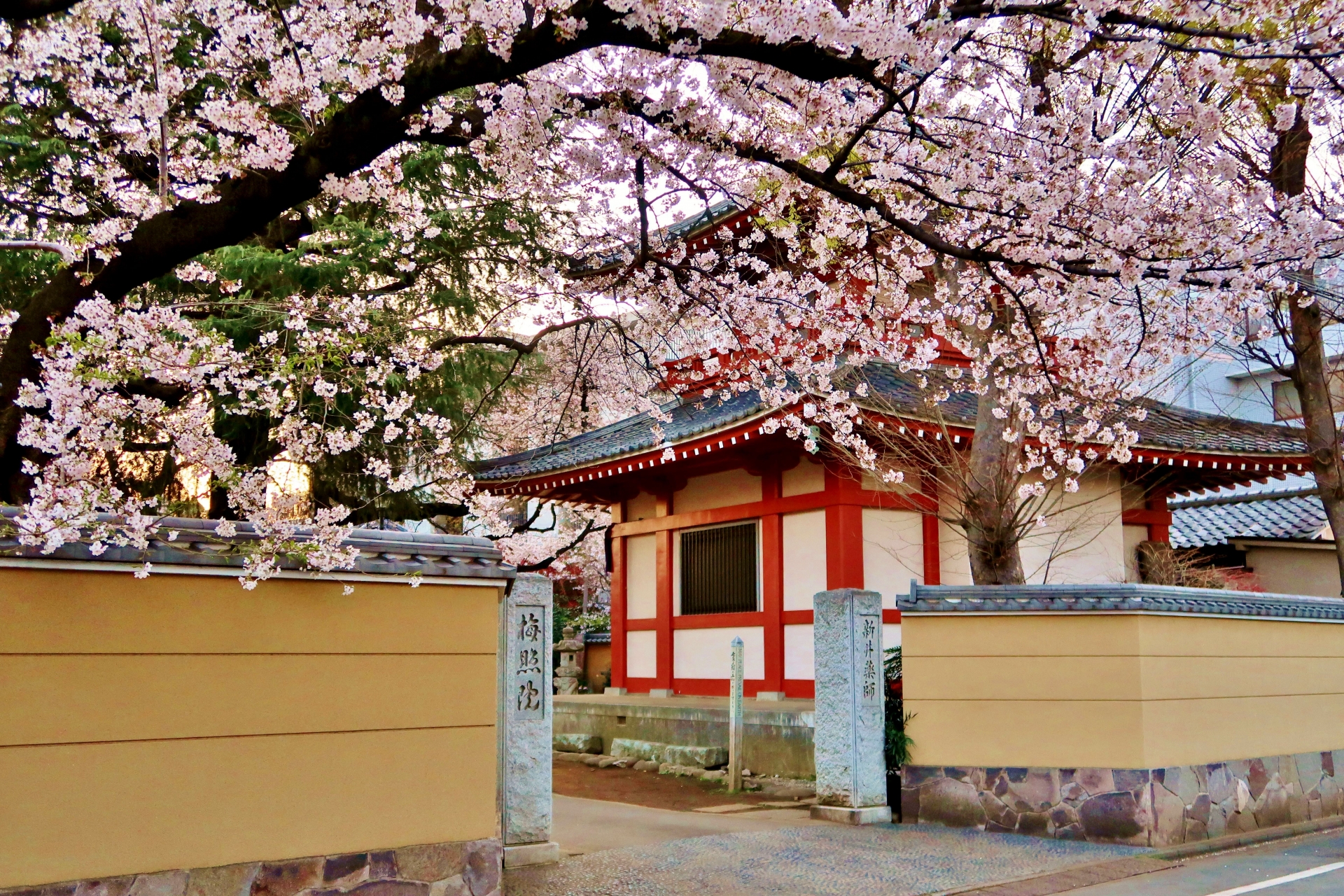 Araisan Baishoin Temple is the biggest temple in Nakano and is known as Araiyakushi. It was built in 1586 as one of the Shingon Buddhism temples and people have worshiped it for healing eye diseases and raising children.
There is a temple festival on the 8th, 18th, and 28th every month. You can see the main palace on the temple festival days as well. It also has a Hana festival for celebrating the birthday of Buddha from the end of March to the beginning of April. Bon-Odori Festival is held at the end of July as well.
It takes about 15 mins by a walk from Nakano station. Why don't you walk and eat something good in the shopping street on the way to the temple?
10. Access to the busiest Shinjuku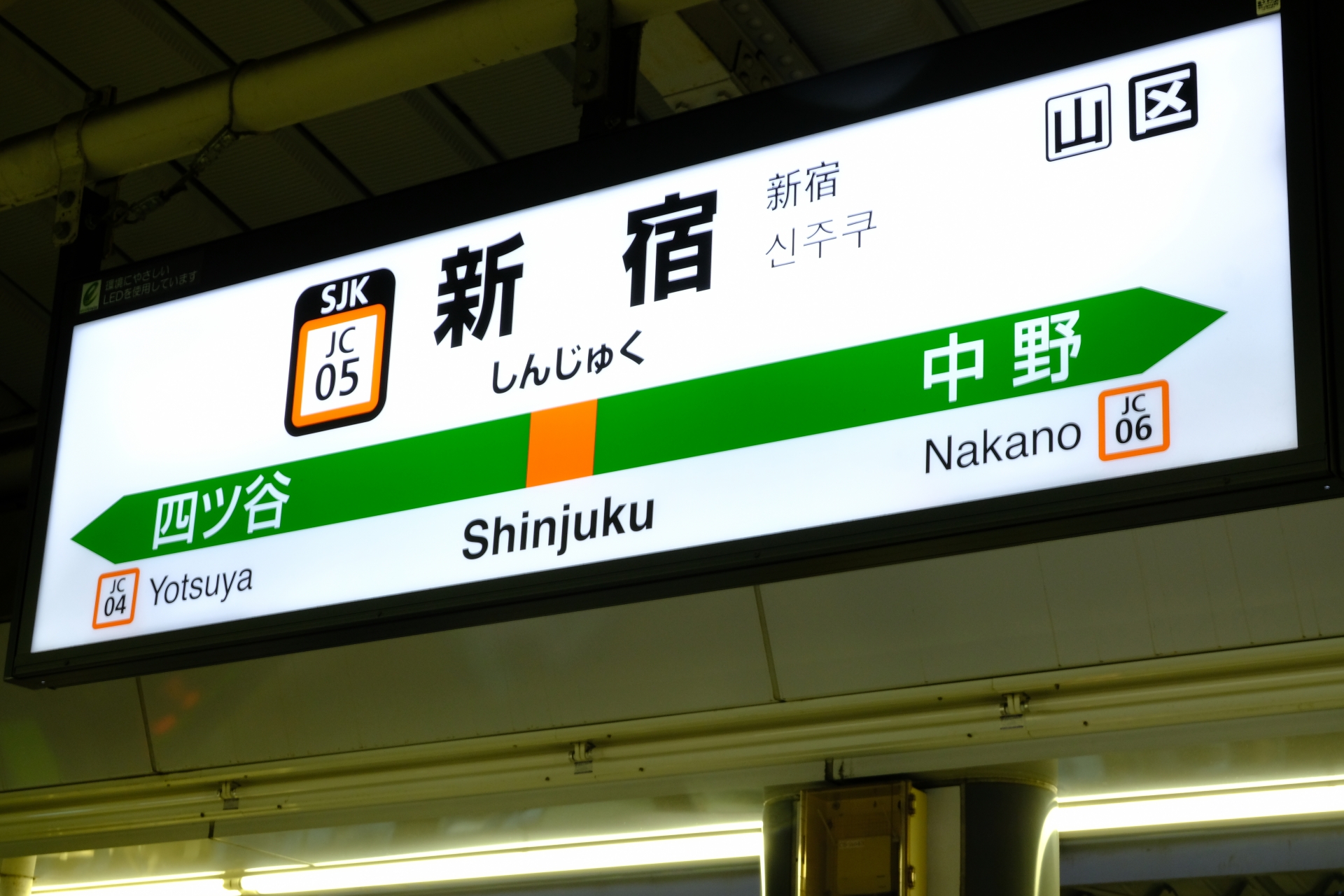 One of the most attractive points of Nakano is that it's very close to Shinjuku!! It takes only 5 mins to Shinjuku by train.
Compared to Shinjuku, the town is quieter and slower and the rent and prices are cheaper in Nakano. This is why Nakano is also very popular as a residential town.
After you enjoy one of the maniac towns, Nakano, you can go to Shinjuku and look around the latest trend in Japan. In Kabukicho and Shinjuku Golden Gai, you can enjoy an amazing night life like drinking and clubbing. From the observation deck of Tokyo Metropolitan Government Building, you can see the amazing night view overlooking Tokyo for free!!
▽Check more things to do in Shinjuku!▽
---
As we saw above, Nakano has many cultural attractions. From traditional to modern, moreover, maniac, many different kinds of cultures are mixed. Thus it attracts a lot of people regardless of generation and nationalities.
Nakano also has convenient access to other cities that you should visit during your stay in Tokyo, so you can extend your journey there easily.
I hope you can find your favorite places in Nakano and are motivated to look around other cities as well. Where are you going for your next trip?:)
For more information about traveling in Japan, check these articles below, too!
▽Related Articles▽
▼Editor's Picks▼
---