Otaku: What is the Otaku Culture in Japan?
Otaku loves Anime, Manga, Idols and video games in Japan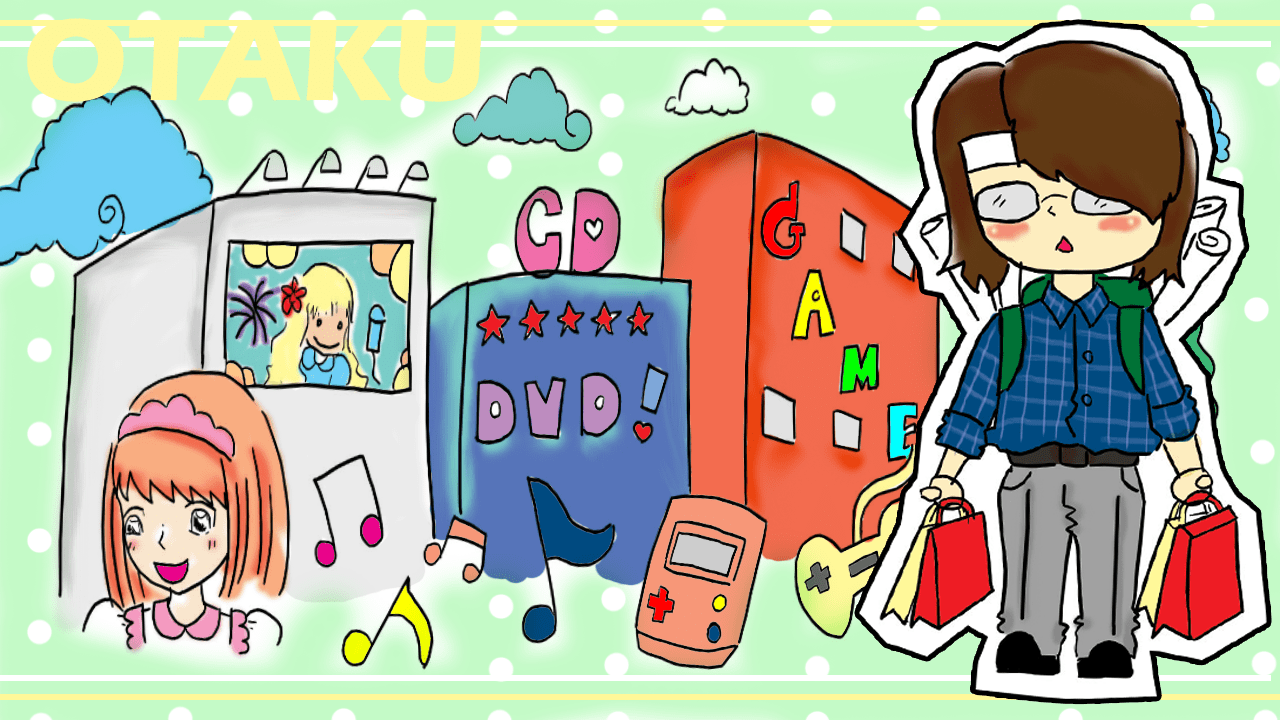 A unique island country has a variety of interesting cultures, and its pop culture, one of the Japanese modern ones, has got more and more popular all over the world recently. The pop culture includes manga, anime, video games, girl idols and so on as you may see them.
And then, have you heard of Otaku or Otaku Culture? The number of Otaku people who live overseas but get into the Japanese pop culture is also increasing rapidly. Here, I introduce who Otaku is, what the Otaku Culture is and what they love.
Otaku Culture is one of the most famous Japanese pop cultures worldwide as well as Kawaii Culture, and Otaku is the people who obsessed with some pop cultures such as manga and anime. If you are an Otaku who loves Japanese anime, you can be called "Anime Otaku".
Akihabara, the town which has been visited by more foreign tourists lately, is looked on as the mecca of Otaku. There are numerous pop culture shops which sell various Otaku items from manga and light novels to character's model figures and other exclusive goods in Akihabara. In addition to Akihabara, Nakano is coming under the spot light as an Otaku Town in Tokyo in the past several years.
What is Otaku?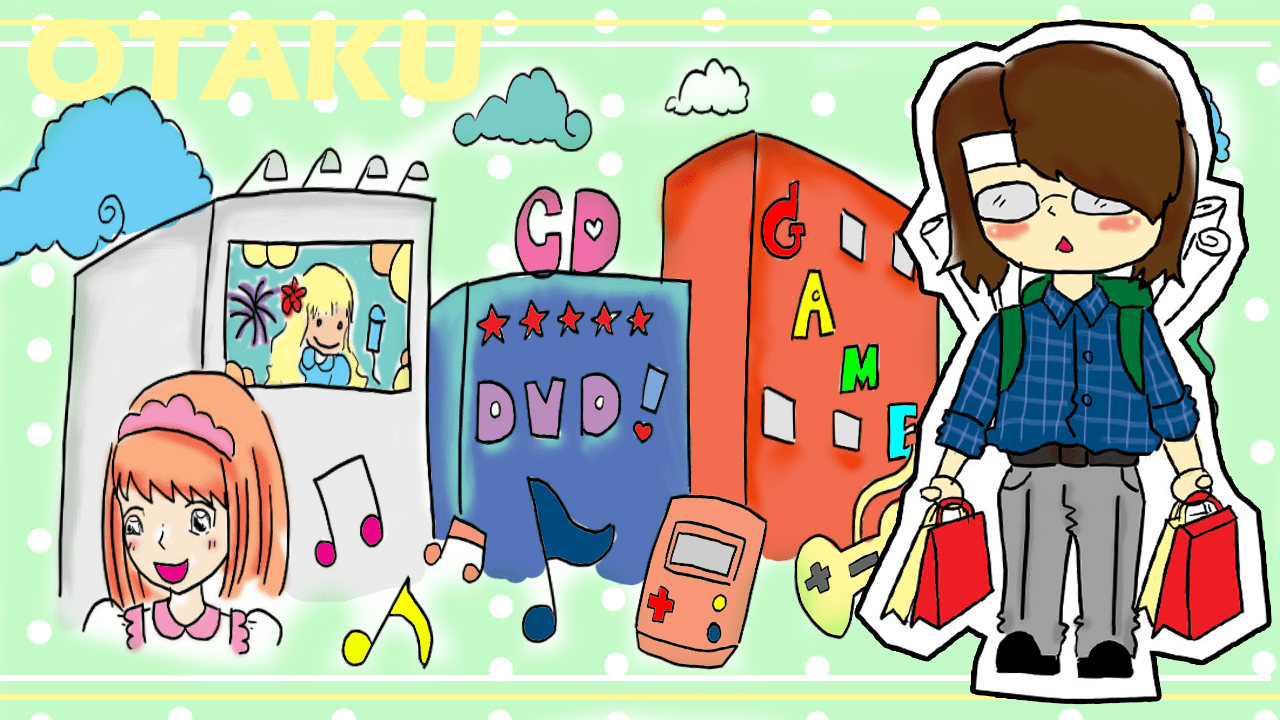 Otaku or the word of Otaku was born in Japan about half a century ago, and they had have a kind of negative meaning since then like this: Otaku is geeky but nerd and lame. They deeply familiar with or crazy about something related to computers, video games, other electric devices, rails, etc. They were also identified with their typical clothes: wearing glasses, tacky shoes, checkered shirt tacked in, a rucksack and character and girl idol goods with their hands.
However, the impression of Otaku is changing these days since the Otaku culture has got more popularized by spread of Japanese manga, anime, idols (especially girl groups) and video games to everyone. That is to say, people say Otaku just since they are a little more addicted to that culture than other people.
Internationally, the number of Otaku is increasing as those contents are delivered from Japan in various languages. Even Japanese government has focused on the promotion of the pop culture as "Cool Japan" policy since 2010.
Now, let's see what kind of Otaku exists in Japan!
1. Manga Otaku
First of all, manga is a well-known Japanese pop culture around the world, and maybe, the number of Manga Otaku is the most of all types of Otaku people. There are a variety of genres of manga: Action, Adventure, Comedy, Slice of Life, Fantasy, Romance and so on. Some people read manga with comic books and others enjoy with weekly Manga magazines like Shonen Weekly Jump.
▽Check out what you should try to read in English!!▽
2. Anime Otaku
Anime is another major pop culture Japan is proud of, and there may be no Japanese people who doesn't have any favorite anime. Some anime fans get passionate about specific Anime, who are called Anime Otaku. They have a lot of knowledge about those anime and collect the related items in addition to watching the anime avidly. The famous Japanese slang "Moe" is used for expressing feelings of strong affection toward to female characters in an anime.
▽Check out 30 best Japanese anime of all time!!▽
3. Idol Otaku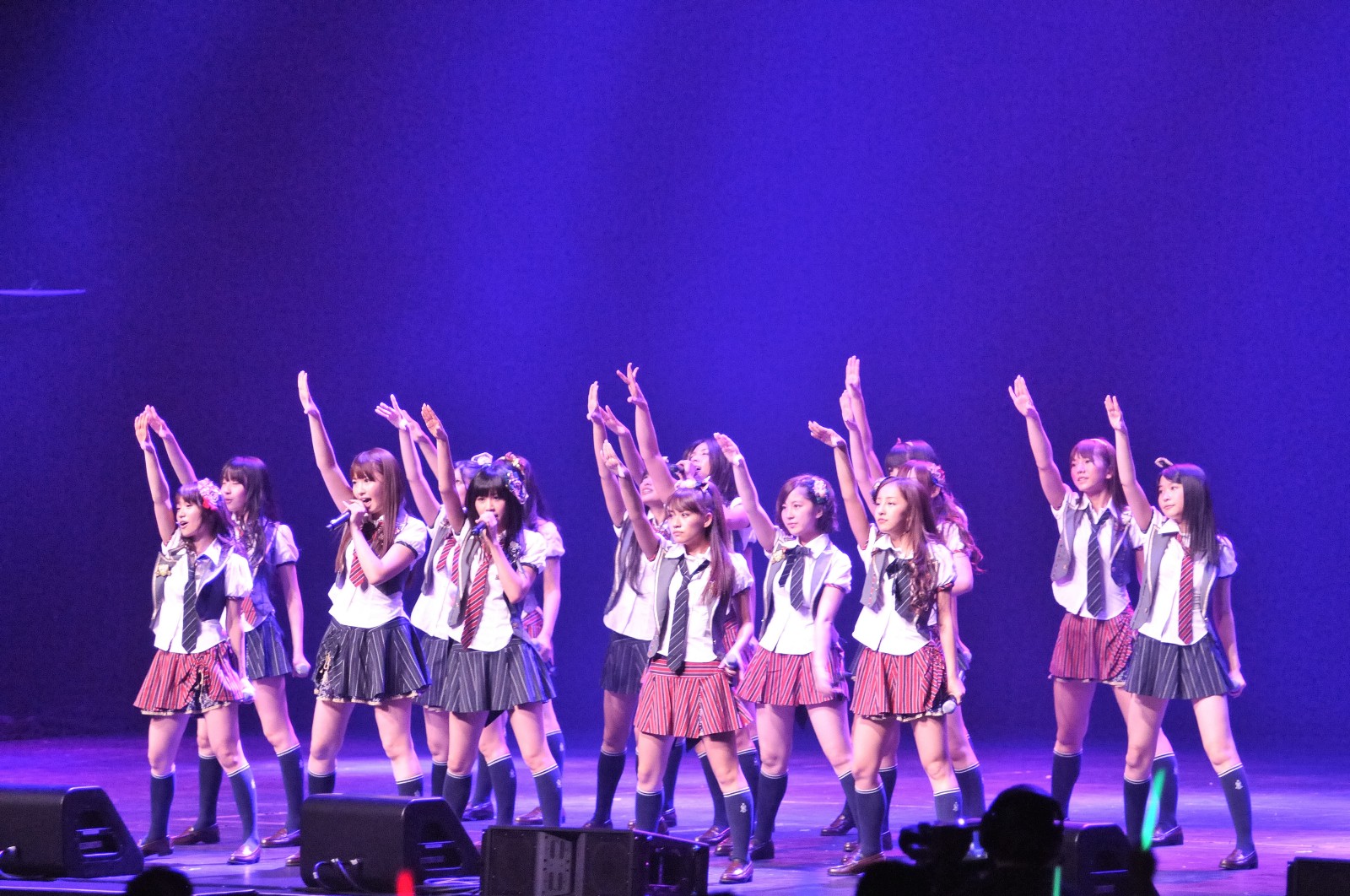 You cannot talk about Otaku in Japan without female idols who are pop singer girl groups including AKB48, Nogizaka46 and Morning Musume. A big fan of them can be looked on as Idol Otaku. They have a passion for buying their CDs and DVDs and frequently going to the concerts and the events they hold. One of the most popular idols in Japan AKB48 and Nogizaka46, for example, offer their fans the chance to actually shake hands with their favorite idols at the events.
▽Check the best trendy girl idol groups in Japan▽
4. Game Otaku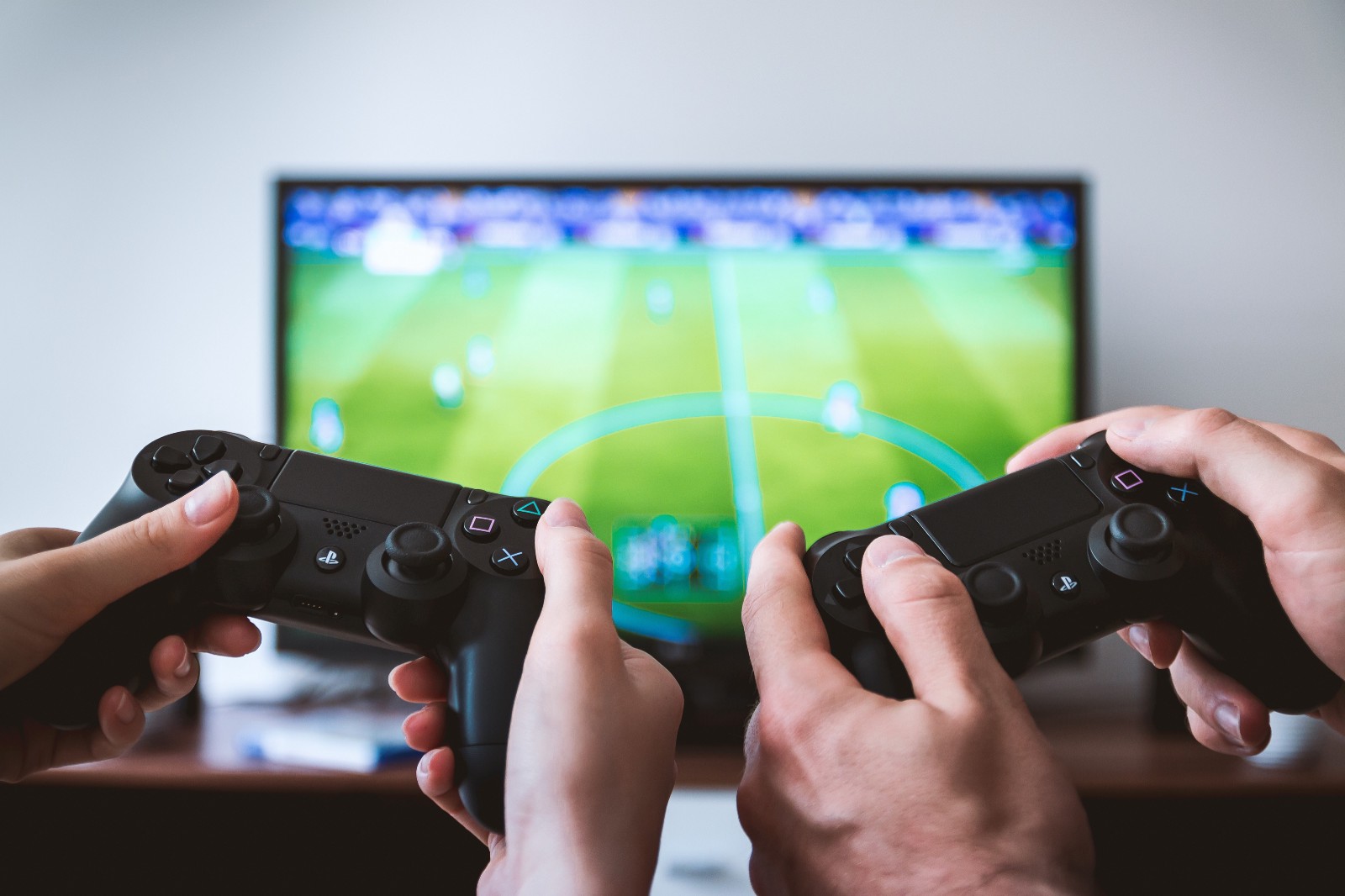 Game lovers are called Game Otaku, Gamer, etc. Video games are not only played in Japan but all over the world. Still, many of the legendary video games were born in Japan: Pokémon, Dragon Quest Series and Final Fantasy Series. Online games have got more popular recently, especially multiplayer battle games like PlayerUnknown's Battlegrounds (PUBG). Additionally, the number of players of e-sports (electronic sports) is increasing and it is getting popularized in the past few years.
▽Check out the latest best games!▽
Do you fall into some categories of Otaku? I, the author, am an Otaku of anime and idols as a matter of fact.
▽Related Articles▽
▼Editor's Picks▼
---