3 Popular Japanese Girl Idol Groups
3 Best JPOP Girl Groups in Japan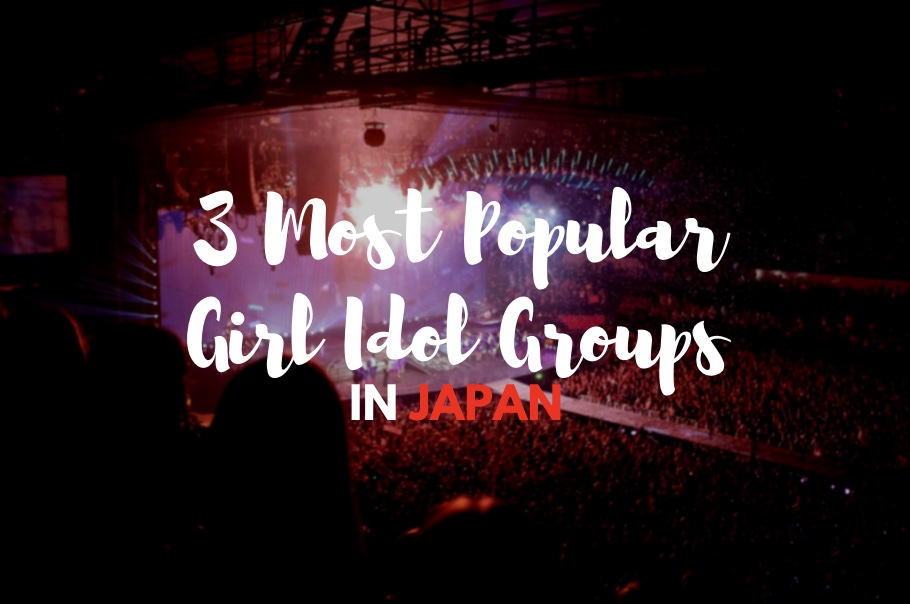 Japanese pop culture is well-known and popular worldwide. Especially, female idol groups are one of the symbols of J-POP and the pop culture. Here 3 popular Japanese girl idol groups.
---
How many Japanese girl groups do you know?
Japanese culture has been getting known and popular among all over the world recently. In addition to the good-old traditional culture like Geisha and Kabuki, the new pop culture such as manga, anime and girl groups is one of the most attracting things in Japan.
The government of Japan has promoted the newer Japanese culture abroad as "Cool Japan" for the last years. Japanese girl groups, which usually mean pop star singers, are one of the symbols of Cool Japan as well as manga and anime.
Today, I'd like to introduce 3 hottest Japanese girl groups (including my favorites) and what makes you like them.
The 3 girl groups appear on TV shows and over-the-top videos on live streaming services everyday while they are quite active in musical activities releasing CDs and playing live concerts.
Now, let's start from Japanese girl groups to get to know what's happening in the Japanese pop culture world.
---
1. AKB48
AKB is an abbreviation for the mecca of Japanese pop culture Akihabara where AKB48 is based and has their own theater to perform.
Akihabara is one of the most famous towns in Tokyo for Japanese pop culture where a great number of foreign visitors travel seeking for manga and anime and other cool and geeky items. The girl group AKB48 is the symbol of the town.
AKB48 is the first group that Yasushi Akimoto, the producer and lyricist, has produced as "48 group", and there are many 48 groups all around Japan and even in other Asian countries:
SKE48 (Sakae, Aichi), NMB48 (Namba, Osaka), HKT48 (Hakata, Fukuoka), STU48 (Setouchi), NGT48 (Niigata), JKT48 (Jakarta, Indonesia), BNK48 (Bangkok, Thailand), TPE48 (Taipei, Taiwan), MNL48 (Manila, Philippines), MUM48 (Mumbai, India)
The first 48 group has made the 48 groups even more famous internally and internationally as an undoubted fact since the first group was founded in 2005. In 2017, AKB48 has become the number one female singer with over 51 million CDs in sales totally.
Pioneer of Handshake Events
Why has AKB48 gained such great popularity in the recent days when CD sales have been decreasing?
One of the reasons is that they have an unique concept "idols you can meet" while Japanese girl groups can be seen on TV or far stages of concerts before than that. They performs on the smaller stage of their own theater which is very close to audiences, and they also hold "Handshake events" where you can actually shake hands with your favorite member.
A admission ticket for the handshake events comes with their CDs, so this is one of the reasons why they have won a big market.
Members Selected by Fans
There are numerous exciting events which attracts their fans including the annual big event "Senbatsu Election" where fans can vote for their favorite members. The 48 groups' members are ranked (some fans think the election is much more important than the national election.)
As far as I'm concerned, AKB48 reached a peak when the top 2 members Atsuko Maeda (won the 1st place of the 1st and 3rd Senbatsu Election) and Yuko Oshima (won the 1st place of the 2nd and 4th Senbatsu Election) led the group though it's one of the most popular Japanese girl groups.
Leading Charisma Members
The charisma of Atsuko Maeda and the cheerful character of Yuko Oshima attracted a large number of fans and there was no one who didn't know them in Japan.
After they graduated from AKB48, the girl group has released the best-selling CDs which are over a million sales.
---
2. Nogizaka 46
Nogizaka 46 (乃木坂46) is one of the hottest and most popular girl groups in Japan. It was founded in 2011 by Yasushi Akimoto as the official rival of AKB48, but it doesn't belong to the "48 group". Do you notice something odd about the group name? Yes, Nogizaka is not represented by 3 letters like AKB but Japanese Kanji like "乃木坂" for the name of the rival group to have a clear distinction from AKB48. It's also followed by 46 instead of 48, which means Nogizaka 46 can beat AKB48 with 2 less members.
▽Nogizaka46 Artworks Exhibition opens in Roppongi, Tokyo until 12th May, 2019!!▽
In 2017, Nogizaka46 reached the top of Japanese girl groups since they generated the most in sales. Moreover, their successful number "Influencer (インフルエンサー)" won the Japan Record Award (日本レコード大賞), the major music award which is similar to the American Grammy Award.
Then, what is the attraction of Nogizaka46?
Taking their achievements and the sales into consideration, their music is fantastic without a doubt. But the reason why they are so popular is more than that.
There are just 46 members in the group in 2017 (43 as of May in 2018), and they are visually attractive simply. Nogizaka46 is ofter said that the group members are formed by the cutest girls in a school from all over the country.
Competitive Girl Group
Therefore, the top girl group is very competitive due to the visually top-level members. Around 20 (16–21) members are picked in every time a new single is released, and the well-selected members are given priority for singing the song and appearing on TV show to promote it. And the number one member is placed at the "center" position when they perform. It's very hard every time for fans and producers to pick some of around 40 members. Nogizaka46 has got more competitive since the 3rd generation members joined the group in 2016, and 4 members have been already selected for the 20th single.
Fluidity
Some join and stimulate the group, and others graduate from it unfortunately. The graduations of the main members Mai Fukagawa and Nanami Hashimoto surprised their fans in 2016 and 2017. And one the leader members Rina Ikoma, who had led the group as the center position from the early period, finally graduated in this year.
Inside the group, the positions of each member change ofter. The center position which is the face of the group has been changed. The first "center" is Rina Ikoma (from the 1st to 5th and 12th singles), and it's followed by Mai Shiraishi (the 6th and 20th). Nanase Nishino won the solo center of (the 8th, 9th and 11th). Mai Shiraishi and Nanase Nishino performed at the center as "Double Center" in the 13th and 17th singles.
Additionally, the other selected members are ranked inside, and a part of the around 20 members are picked out as the more special position "Fukujin Member" which is referred from the "Seven Gods of Fortune" in Japanese myth.
Variety
The members have various individual characters and skills. You can enjoy seeing them mainly on their TV shows "Where is Nogizaka?(乃木坂って、どこ?)" and "Nogizaka under Construction (乃木坂工事中)". They also hold the handshake events as well as AKB48, so it's possible to actually meet them.
It's interesting that there are girls and ladies together with a wide range of ages. When Nogizaka46 started in 2011, the ages ranged from 13 to 20 and now (2018) from 14 to 26. At the earliest stage, the 3 girls Erika Ikuta, Rina Ikoma and Minami Hoshino, also known as "Ikuikohoshi (生生星)" led the group at the front line. And the 3 adult ladies Mai Shiraishi, Nanami Hashimoto and Sayuri Matsumura, a.k.a. "Gosanke (御三家)" also contributed to the group's popularity.
Enjoying Challenges
They also take on enormous challenges, and here are two symbolic things. One is their annual concert event "Birthday Live" where they perform all of their songs released by the time. The 5th Year Birthday Live was held for 3 days in 2017 where over 130 songs are performed. Their unimaginable efforts enable them to do that difficult thing.
Nogizaka 46-Hour TV is broadcasted as live streaming irregularly where members literally appear on the TV show continuously for 46 hours. That is awesome!!
Fans
Nogizaka can be looked on as an unusual girl group since they have numerous fans of both men and women. It's usual for idols to have fans of men, however, why so many women support the idol group. Some members of Nogizaka46 achieve popularity as a fashion model, so they are quite familiar to women on fashion shows and magazines.
Boys are attracted partly because of the rule of Nogizaka46. The members are not allowed to have a relation ship as long as they belong to the group, so the fans are willing to like them with a little "hope ".
---
3. BiSH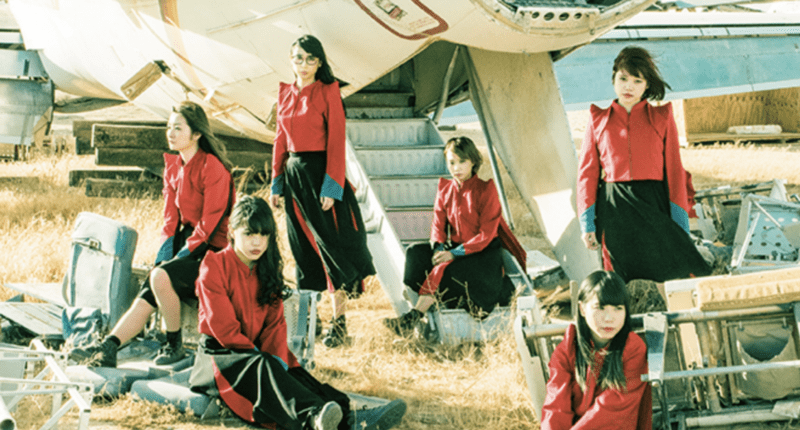 BiSH, known as Brand-new idol SHiT (新生クソアイドル), has the greatest potential among Japanese girl groups. It was founded in 2015 and debuted with a major label "avex", so the newer idol group is less known in Japan and overseas than the other two names above.
However, BiSH is gaining publicity much faster than other girl groups. It took less than a year until their debut with the major label and held the large-capacity concert at Makuhari Messe with 7000 tickets sold out very quickly in the next year. Now, they are used for TV commercial advertisings for their high popularity. They have developed so fast owing to their eccentric producer Junnosuke Watanabe. He has managed BiSH in an extraordinary way.
BiSH is not a typical girl group but also looked on as punk rockers, also known as "the punk band without instruments". They play quite powerful performances especially in their concerts: headbanging, stage dives, moshes and so on. In 2016, to celebrate their debut with the major label, BiSH had 24 continuous 1-hour concerts in a day as "24 Hour Party BiSH". They also have another surprising story: they played one of their signature songs "BiSH: Hoshi ga Matataku Yoru ni" (BiSH -星が瞬く夜に-)" 13 times continuously without a break in a concert.
They started in 2015 with 5 original members, and two of them withdrew. Currently, they consist of 6 unique members including 3 new members: Aina The End, Cent Chihiro Chittiii, Momoko Gumi Company and Lingling, Hashiyasume Atsuko, Ayuni D who is the newest member.
— アユニ・D (@AYUNiD_BiSH) May 1, 2018
Members
Individuality
Apart from their songs and performances, fans enjoy the various characters of members. Each of the members are totally different in their characters, as one of them Momoko Gumi Company represents BiSH like this: the group consisting of 6 girls from the "different worlds". However, they unite as one girl group.
Friendliness and Familiarity
Their friendliness and familiarity has attracted their fans since they stared in 2015. They communicate with fans through live concerts and handshake events where you can even take a picture with the BiSH members. They are also active in SNS like Twitter and response to fans' messages frequently. The period when you can only see idols on the far concert stage or TV is over. One of the points for the new idol's success is friendliness and familiarity like BiSH.
Songs
Firstly, the songs of BiSH are simply awesome. "Awesome" is a really ambiguous ward? If I have to represent their songs in another way, "heavy-hitting" and "spanking" are the nice words for BiSH. Almost all of their songs are composed by Kenta Matsukuma, who has played a big part in the BiSH's progress.
Voices are one of their competitive characteristics. Their individual voices are also different from each other as well as personal characters. Perhaps, you don't think that all of the members are very good at singing, however, they include something more than "good". Especially, the leading vocals of Aina The End and Cent Chihiro Chittiii are remarkably different than other girl groups. Just "Emoi (which is a modern slang adjective to represent to stimulate your emotion)"!!
喜びの舞 pic.twitter.com/ji8YNDfkzw

— セントチヒロ・チッチ (@Chittiii_BiSH) May 4, 2018
ねむねむ
おやすみ pic.twitter.com/3oLRqJJ7nI

— アイナ・ジ・エンド (@aina_BiSH) April 30, 2018
Independence
BiSH is very independent since they take the great initiative for their own music activities. Of course, the producer is committed to support the girl group, but he also encourages their initiatives at the same time.
Their lyrics are different from those of other girl groups' songs. Many lyrics of BiSH's songs are written by the members themselves. Of course, they are not professional songwriters at all. You can see the characteristics of the members in the lyrics. They honestly write what they want to write, so some of the works are unsophisticated, but the sincere words touch your heart.
As for the dance part of their performances, Aina The End is in charge of choreography for dance performances while professional choreographers design the dances in the cases of other girl groups. She is not specialized for choreography, however, she knows about the members of BiSH more than anyone else. That's why she can design the best choreographies for each member.
BiSH is very attractive and makes you want to support them partly because they are not perfect but independent.
---
There are more girl groups loved by Japanese citizen such as Morning Musume (モーニング娘。) and Momoiro Clover Z (ももいろクローバーZ) in Japan. In this article, the 3 Japanese popular girl groups are picked out from the perspective of me 🙂 I really want you to see the You Tube videos above of each group.
▶︎5 More Japanese Girl Idol Groups
For more info about Japanese culture, you might also like these articles below!!
▽Related Articles▽
▼Editor's Picks▼
---