5 Best Japanese Girl Idol Groups
Best Female Idol Groups in Japan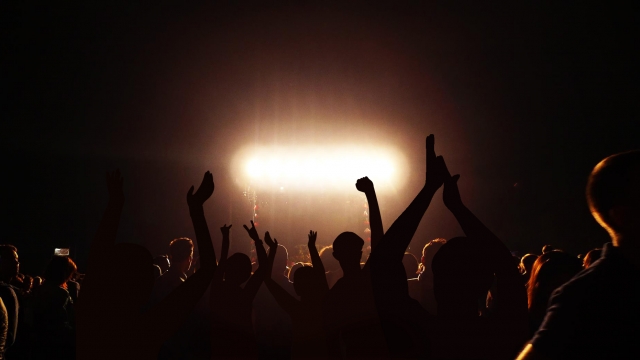 There are many idol groups in Japan in recent years. Now, it is called "Idol Warring Period". Japanese idol groups are different from idol groups of other countries. I introduce you my favourite Japanese girl idol groups today. I hope this article help you to find a favorite group.
1. Keyakizaka46 [欅坂46]
Keyakizaka46 (欅坂46) is a Japanese idol group produced by Yasushi Akimoto. The group was created 2015, becoming Nogizaka 46's first sister group under the Sakamichi Series. Yasushi Akimoto has created many girl idol groups and each groups has different atmospheres. Other groups such as AKB48 and Nogizaka46 tend to sing cute and cheerful songs. One the other hand, Keyakizaka46's songs have strong messages to the society and against adults and cheer youth up. The producer Yasushi Aimoto offer unique system. These girl idol groups decide the center by voting by fans. However this Keyakizaka46 has not changed the center so fa. Yurina Hirate has taken over the center position from 2015 to 2018. There are many attractive girls in Keyakizaka46 but she stays on the center position always. Let's watch their MV and see the reason.
2. Dempagumi.inc [でんぱ組.inc]
Dempagumi.inc (でんぱ組.inc) is a Japanese girl idol group from Akihabara, Tokyo. All members are so called otaku. The group was formed 2008. Their music generally follows the style of denpa song which is a type of Japanese music that is intentionally strange and catchy. They are so called underground idols or live idols. Underground idol is who mainly perform in small live house. Original members of "Dempagumi.inc" were employees of small live house "DearStage". They started from small live house but they performed at the Japan Expo in France in 2013. This kind of "Cinderella Story" is one reason why fan enthusiasm to Underground idols. Watch the individual and cute MV.
3. Morning Musume [モーニング娘。]
Since Morning Musume (モーニング娘。) is formed in 1997, almost all generations know Morning Musume in Japan. It is no exaggeration to say that this group is the pioneer of modern Japanese girls idol group. Changing group members frequent is one characteristic of the Japanese idol group system and Morning Musume has started the system. The biggest feature of Morning Musume is their dance. Originally, the trigger for their popularity was their simple dance which everyone can imitate. But now, their dance has been evolved. Their great and perfect formation Dance are praised. Please check it on MV.
4. Momoiro Clover Z [ももいろクローバーZ]
The group was formed 2008. Usually idols are required to maintain a balance between perfect performance and good singing. So lots of idol group have no choice but to do Lip-syncing sometimes. But Momoiro Clover Z (ももいろクローバーZ) has a concept "Put a hundred and ten percent into everything" and they never do Lip-syncing and these their attitude is appraised. There are a lot of fans who are moved in their effort. Two members have left the group, so there are only 4 members in Momoiro Clover Z now but this group doesn't recruit new members. As you already see other groups above, it's rare group. But you will see Momoiro Clover Z is completed with this 4members and 2 ex-members.
5. ANGERME [アンジュルム]
The group was formed 2009 becoming Morning Musume's sister group. This group was named "S/mileage". But they changed the name "ANGERME (アンジュルム)" 2014. The history of ANGERME is interesting.When the group name was S/mileage, they used to sang Orthodox idol songs such as cute and cheerful one. But now they sing cool songs such as 『One by One, One after Another』. There are 12 members now and each of them have really defined personalities. The gap between when they are performing and when they are not is really attractive. Having many girl's fans is a one feature of this group. Please check their cool MV!
As I mentioned at first, now, there are many idol groups, over 3,000 female idol groups exist. So keep your eyes on idol groups activities and if you find a favourite group, please come to Japan for watching their stage:)
Hope you enjoyed reading my list of best Japanese girl idol groups! I have listed some more articles about modern unique culture of Japan you may be interested in 😉
▽Related Articles▽
▼Editor's Picks▼
---