10 Best Japanese Anime of 2000–2019
Best Anime in Japan on Amazon Prime Video and Netflix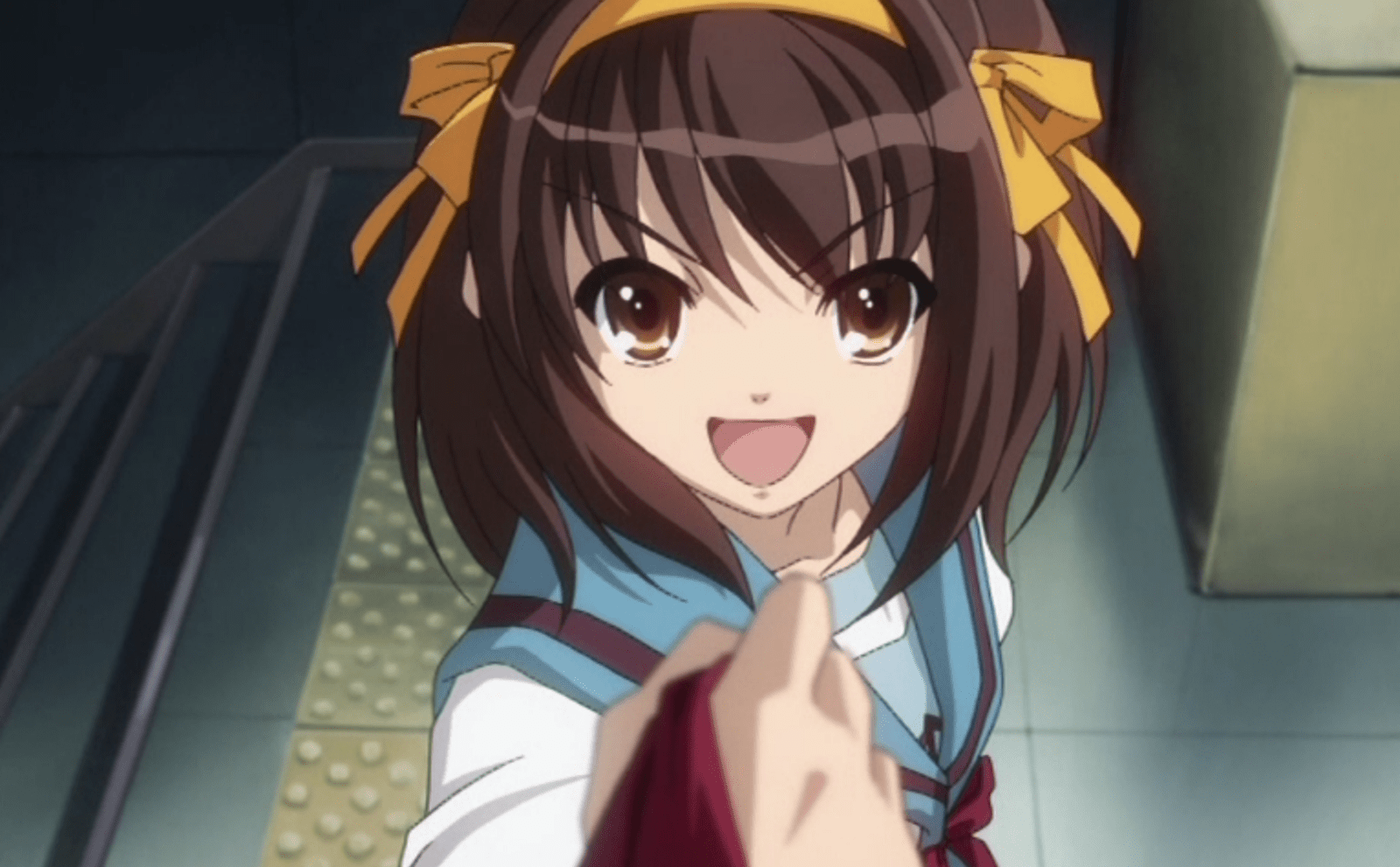 Japanese anime is one of the most growing and influential pop cultures in the world.
In the early 20th Century, the first Japanese anime was born in Japan, which was the precedent for the current anime. An anime has developed its culture including style, media, plots, settings, stories and so on for about 100 years.
Recently, tens of new anime have been released in every season from spring to winter, that is to say, a few hundreds of anime have been born in Japan in a year. Here are 10 my best anime which was made between 2000 and 2019 while there are too many works now to pick out some of them. They are all recommended to watch for Japanese anime beginners, and anime fans should know about them.
It was really hard for me, who watch about 100 Japanese anime every year, to choose only 10 from my countless favorite anime, however, I have made up my mind finally!
The must-watch list includes the anime which was made based on manga and light novels. That type of anime is very popular among both Japanese and foreign people these days. Not every anime made from a manga or a light novel is appreciated by fans of the original works. Some of them really love the originally-written works. Nevertheless, some anime are completed with higher quality than expected. That's why I support that kind of anime.
You can enjoy watching many of them including these 10 anime with an English subtitle or dub on the streaming services like Netflix and Amazon Prime Video.
<<Where to Watch Anime? ▶︎Best Legal Anime Streaming Sites>>
▽For anime fans all over the world, check out this list of 30 best anime of all time first!
Then, let's start a countdown for the top anime of the 2000–2019!!
10. Psycho-Pass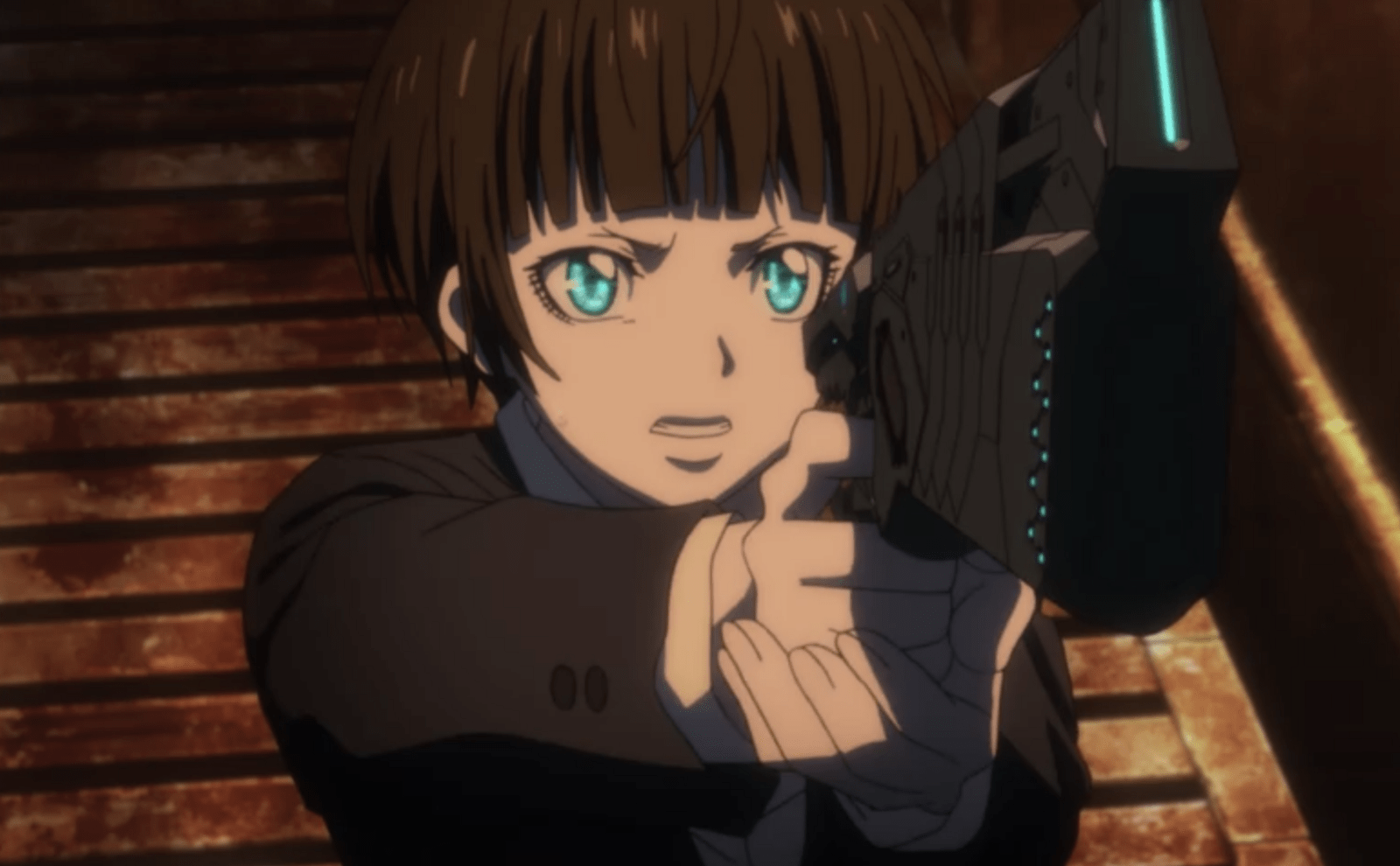 Psycho-Pass is a Japanese cyberpunk anime and it started to be broadcasted from 2012. The second season was released in 2014 and the third season will be made in the future. The anime seems to be inspired by various novels and films including Nineteen Eighty-Four by George Orwell, Do Androids Dream of Electric Sheep? by Philip K. Dick, the William Shakespeare's works and so on since they make an appearance in many scenes of Psycho-Pass.
Psycho-Pass is one of the most shocking and impressive anime in the 2010s. Its setting is Japan in the futuristic time where the Sibyl System controls the world. The Sibyl System can measure the minds and mentalities to quantify them and can find how safe / (potentially) dangerous the people are. A new police inspector Akane Tsunemori and enforcers like Shinya Kogami under the supervision of her punish criminals according to a Psycho-Pass which is the number measured by the Sibyl System. The point is that they cannot administer justice to people who have no problem in Psycho-Pass even though a person like a police consider them as criminals. What on earth is true and justice in that world?
9. The Melancholy of Haruhi Suzumiya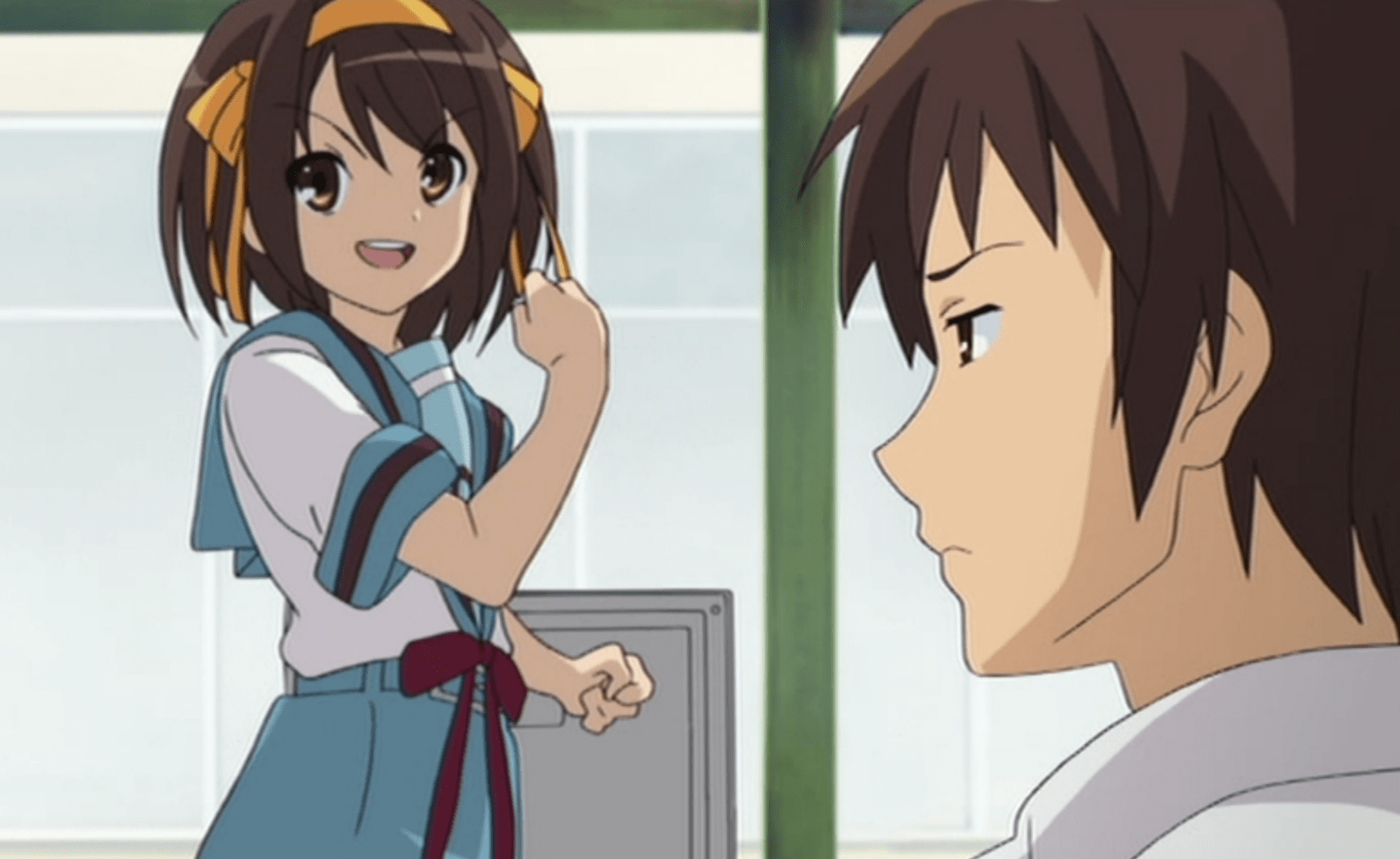 The Melancholy of Haruhi Suzumiya (涼宮ハルヒの憂鬱) was initially released as a series of light novels written by Nagaru Tanigawa in 2003 and the first season with 14 episodes was aired on TV as an anime in 2006 followed by the second season with the 14 episodes and another 14 in 2009. An anime genre "Sekaikei" which is a kind of Science Fiction has been popularized in anime since The Melancholy of Haruhi Suzumiya, and quite a few anime fans look on this anime as one of the best ones in 2000s.
The story proceeds with a focus on SOS Brigade which is established by the main heroine Haruhi Suzumiya. Apparently, this anime describes just daily life of a normal high school with narration by the main character Kyon, but supernatural situations are set in the story in the meantime. Haruhi is eccentric and actually an alien or someone who isn't a human being. The supporting characters such as Yuki Nagato, Mikuru Asahina and Itsuki Koizumi are also attractive. They could be a main character if they appear on other anime.
8. Death March to the Parallel World Rhapsody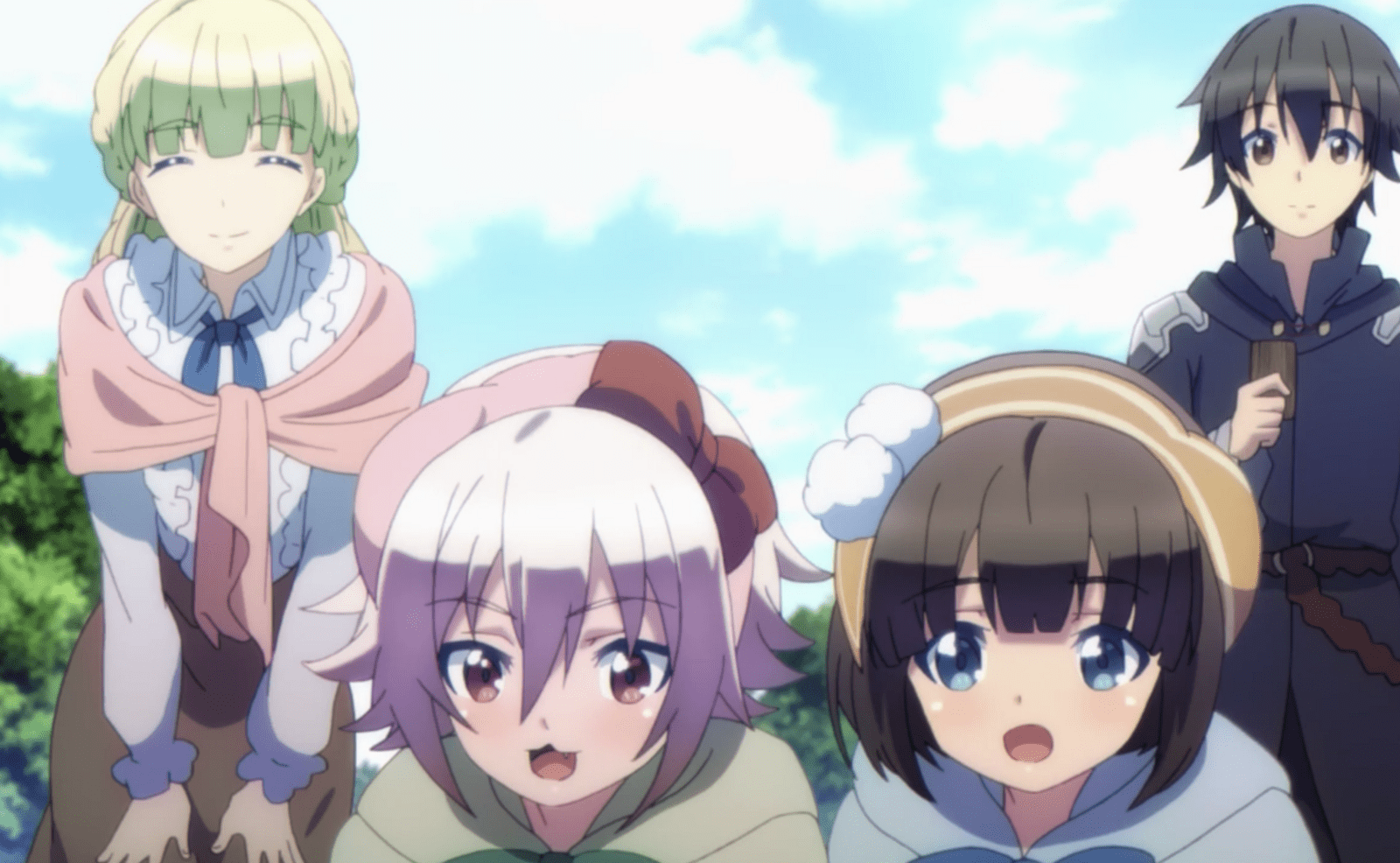 Death March to the Parallel World Rhapsody (デスマーチからはじまる異世界狂想曲) was released in 2018. It originally started serialization online in 2013 on the novel publishing website named Shosetsuka ni Naro (which means Let's become a novel writer in Japanese). The anime based on the works on the website have got more and more popular in Japan recently, Death March to the Parallel World Rhapsody is one of the well-known ones.
The setting of this anime is in the fantasy parallel world where the main character Satou gets the irresistible force to beat enemies and solve the problems. What is attractive in anime is also that the story speedy to proceed.
▶︎Watch Death March to the Parallel World Rhapsody on Amazon!
7. Love, Chunibyo & Other Delusions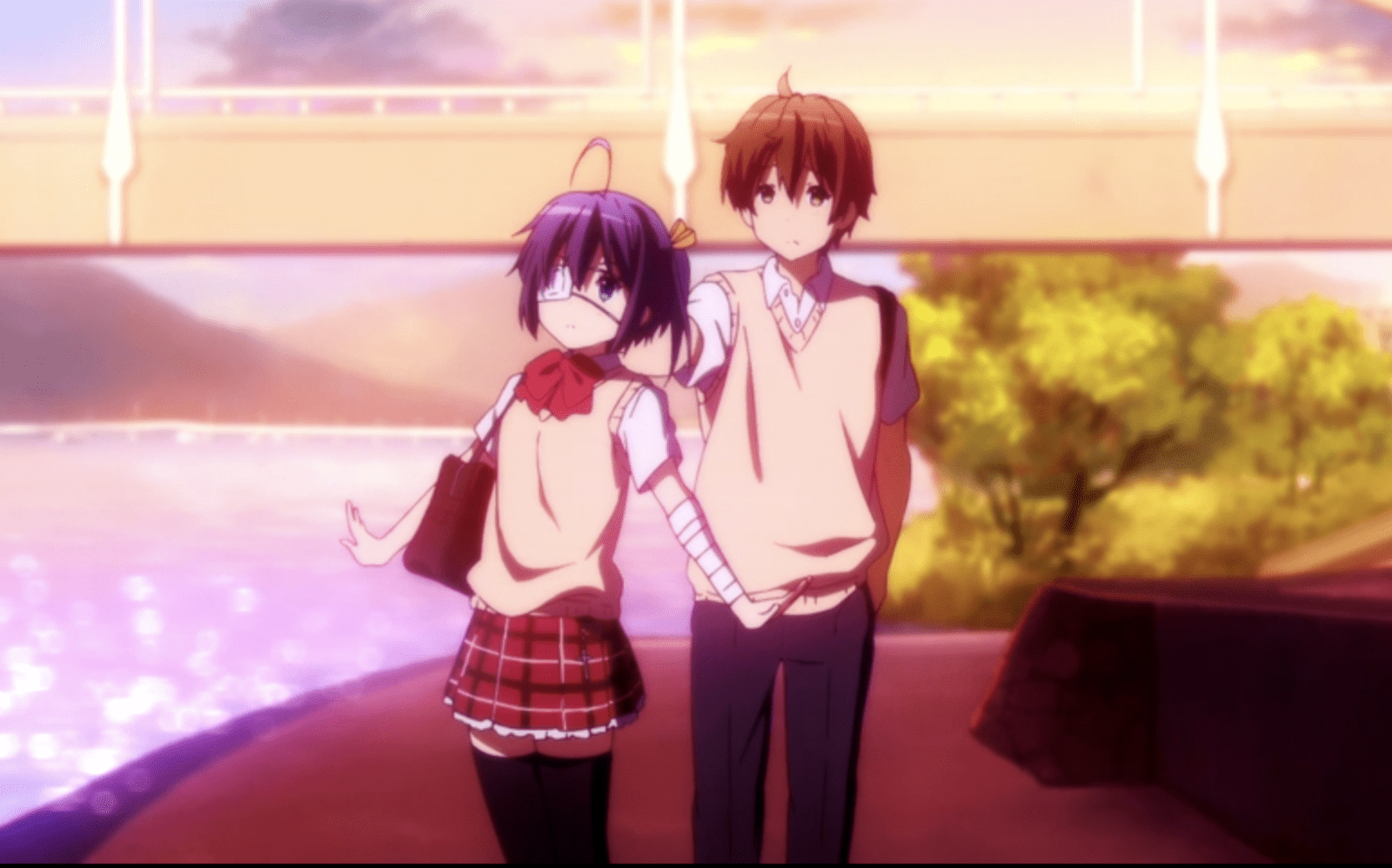 Love, Chunibyo & Other Delusions (中二病でも恋がしたい!), made into anime after its getting popular on the novel publishing website Shosetsuka ni Naro, started to be aired on TV from 2012, and the second season was released in 2014, and then the brand new story just came to the screen in 2018. The keyword which is included in the title of this anime is Chunibyo (which means middle-school second-year syndrome in Japanese). It is the Internet slang to describe early teenagers who have delusions of grandeur, that desperately want to stand out that they have convinced themselves they have hidden knowledge or secret powers (According to Wikipedia).
What is one of the most interesting parts in this anime is contrast between the main character Yuta and the heroin Rikka. Yuta was Chunibyo in the middle school but wants to free himself from the syndrome in the high school. On the other hand, Rikka doesn't stop being Chunibyo after entering the high school while many of the students are trying to be an adult. There was a time when you were Chunibyo or something like that being inspired by some novels or films, wasn't there?
6. Anohana: The Flower We Saw That Day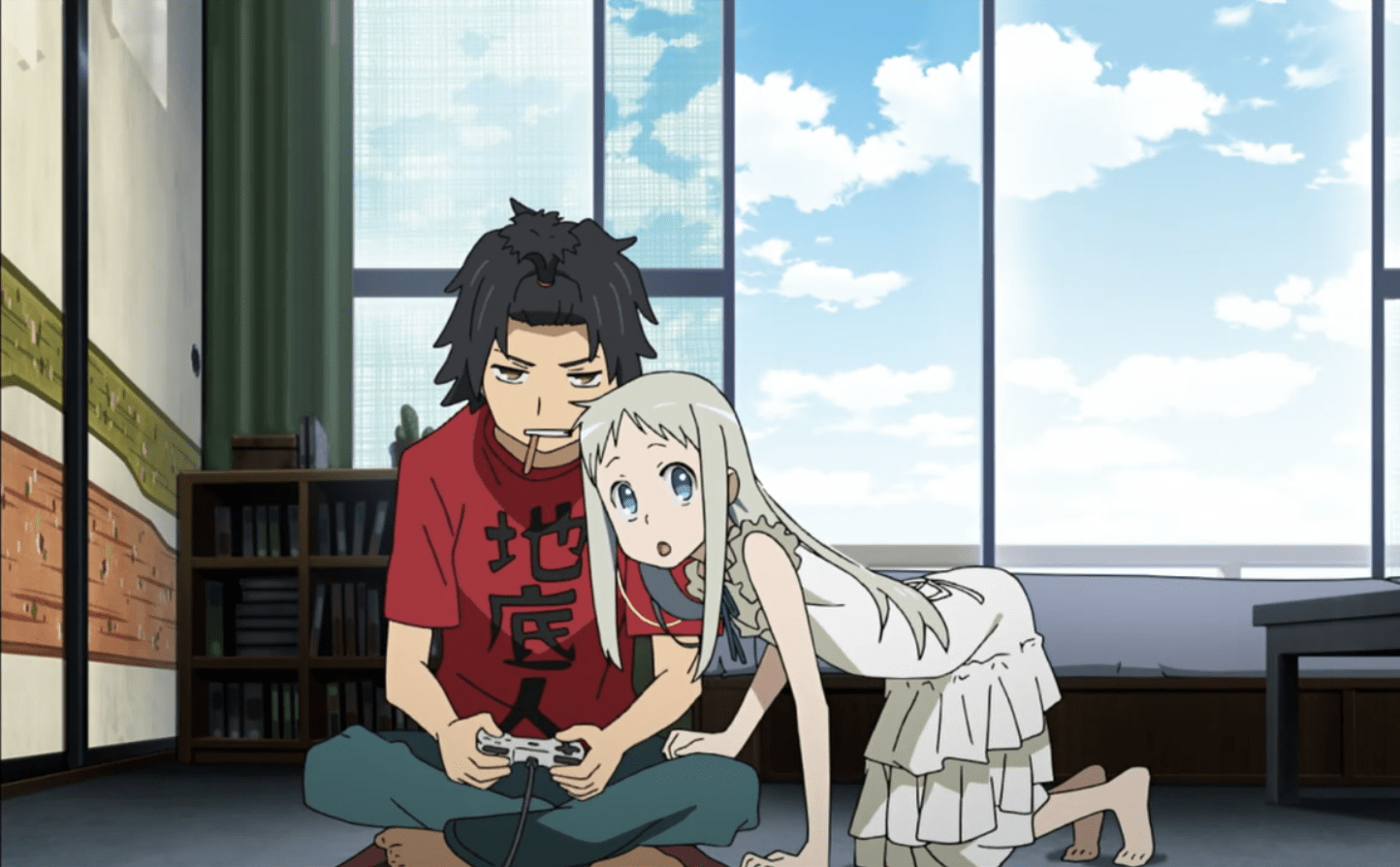 Anohana: The Flower We Saw That Day (あの日見た花の名前を僕達はまだ知らない), released in Japan in 2011, is one of the most impressive Japanese anime in a decade. I cannot watch Anohana without tears honestly. What makes many people including me moved to tears?
The main heroine Manma, who died in an accident as a child, comes to the life of the main characters including Jintan. Menma's friends think she revives as a ghost since she has some unfulfilled wishes she wanted to realize. The touching story with fragile relationships between them is described, and not only the climax but also the whole story will move you.
▶︎Watch Anohana: The Flower We Saw That Day on Amazon!
5. K-On!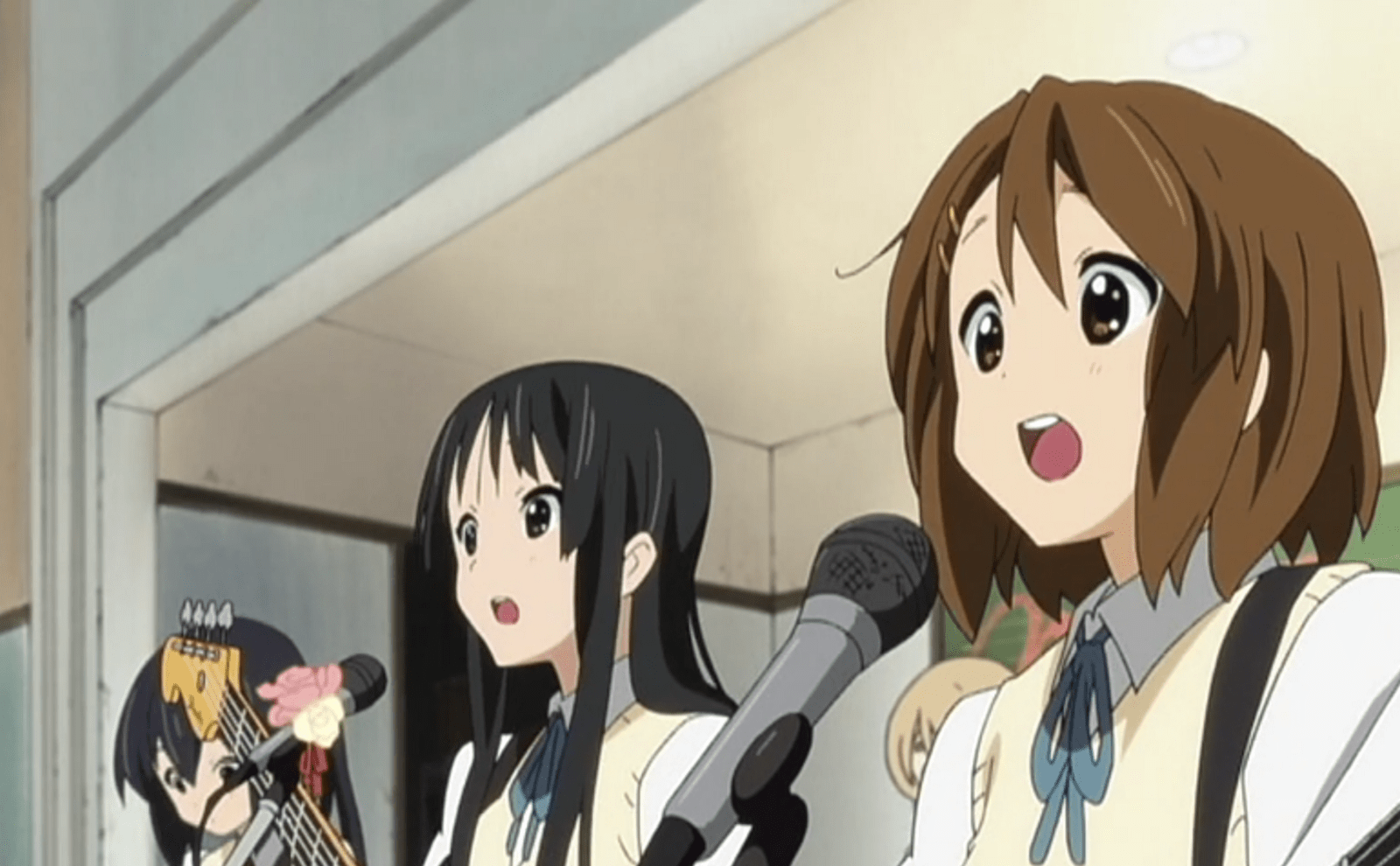 K-On! (けいおん!), which was originally made as a manga, is a legendary slice-of-life anime with the theme of daily life in the 21st century. There are two main parts in this anime: the first season with 14 episodes in 2009 and the second one with 27 episodes in 2010.
The main five characters (Yui, Mio, Ritsu, Tsumugi and Azusa) get a club band together named Hokago Tea Time in the high school. Each character's personality is unique and their conversations make you give a little chuckle like a sitcom. They are just ordinary high school students but look lively with a twinkle in their eyes.
4. Sword Art Online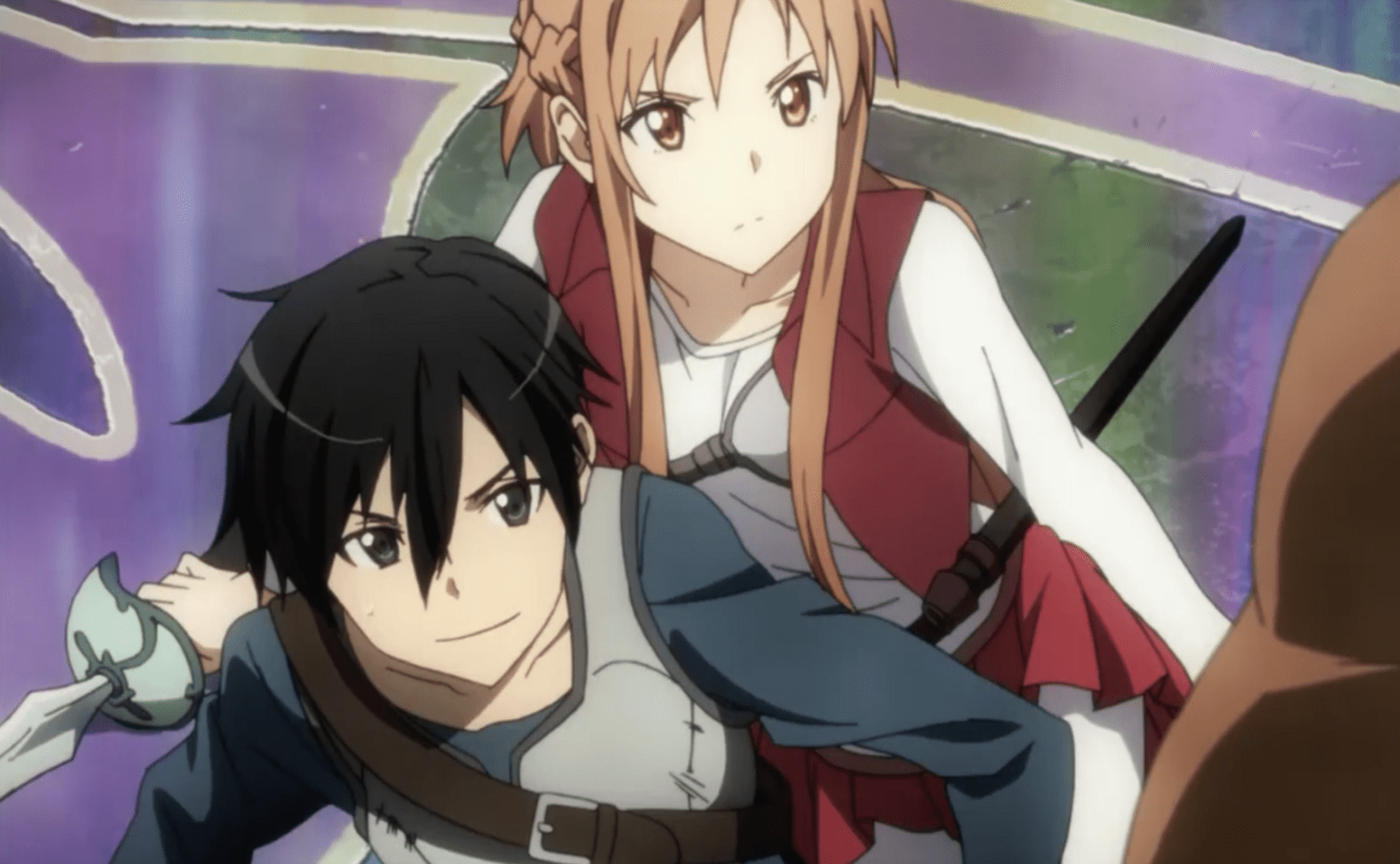 Sword Art Online (ソードアート・オンライン) (its abbreviated title is SAO) is an animation based on the worldly-hit light novels written by Reki Kawahara. The anime of Sword Art Online is divided into three seasons: the first season (Aincrad, Fairy Dance) aired in 2012, the second (Phantom Bullet and two spin-off stories Mother's Rosario and Calibur) in 2014 and the third (Alicization) from 2018.
The first season is the best part of Sword Art Online so far (I cannot assure that since the ongoing third season is really interesting). What makes me much excited to watch it is reality. The background of this anime is 2022 when the advanced VR online game called Sword Art Online is invented, and all 10,000 players including the main character Kirito log in the game. They are trapped in the VR world as they are unable to log out due to the ploy of the developer of the game Akihiko Kayaba. Surprisingly, death in the game means so in the real world.
▶︎Watch Sword Art Online on Amazon!
3. Rascal Does Not Dream of Bunny Girl Senpai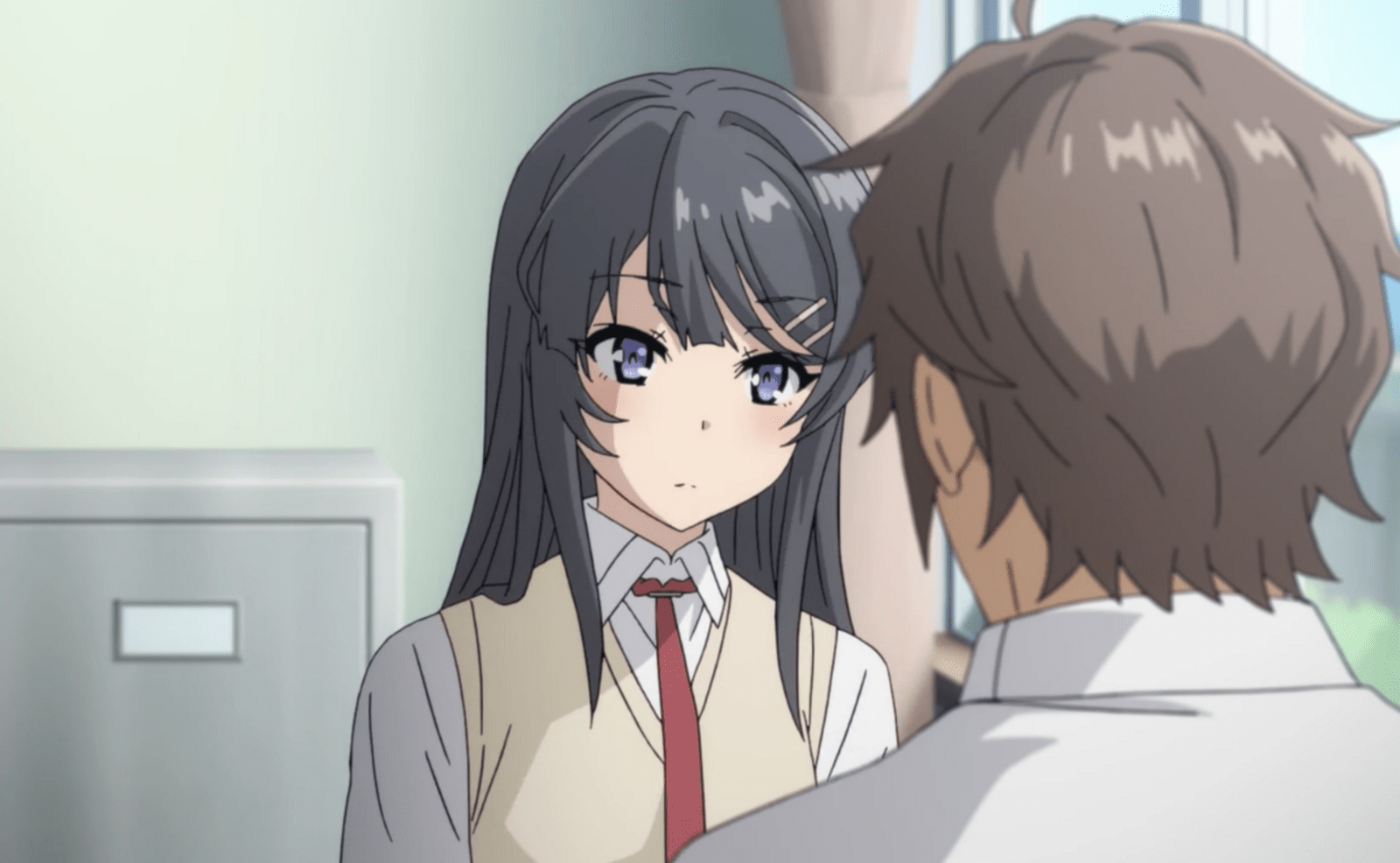 Rascal does not dream of Bunny Girl Senpai 1 Episode 01-06 2018
(青春ブタ野郎はバニーガール先輩の夢を見ない) is the anime which describes daily life of Japanese high school students and their problems. It is called "Aobuta" for short, which is the abbreviated word for its Japanese title Seishun Buta Yaro.
The main character Sakuta Azusagawa seems tries hard to solve the problems of several heroines around him. The teenager problems are called Adolescence Syndrome in this anime which are raised by relationships between friends and love in the school. There are 13 episodes aired on TV in 2018. The sequel story Rascal Does Not Dream of a Dreaming Girl will be released on the screen in June, 2019.
▶︎Check out Rascal Does Not Dream of a Dreaming Girl at Amazon
2. Re:Zero -Starting Life in Another World-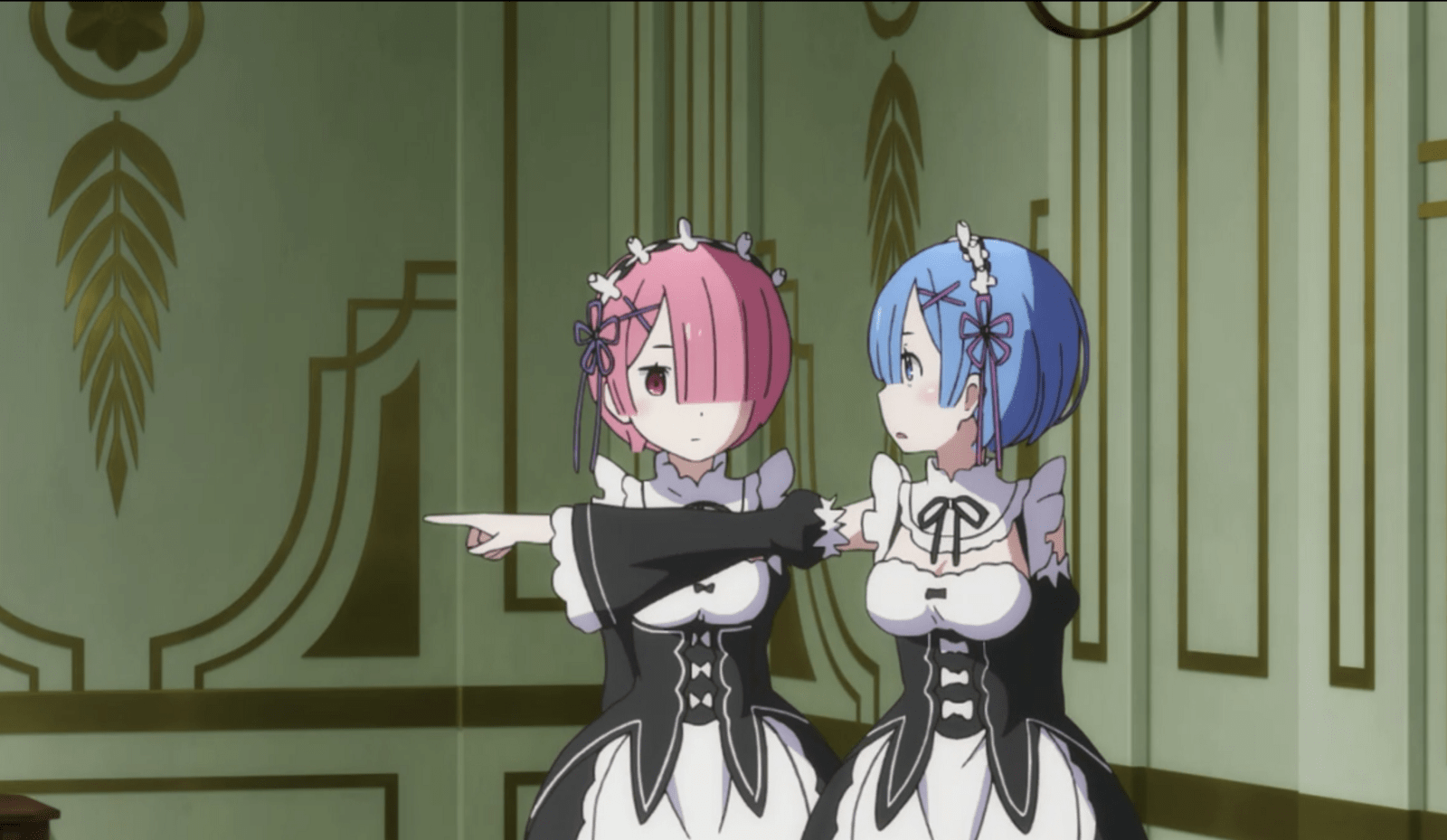 Re:Zero -Starting Life in Another World- (Re:ゼロから始める異世界生活), which is called just Re:Zero for short, is one of the most popular Japanese anime in the past several years. The anime was released in 2016 with 25 main episodes, and the new spin-off episode "Memory Snow" just came to the screen at the theater in 2018 as an original video animation.
Re:Zero is one of the representative anime which have the setting that main characters are sent to another world suddenly. Its main character Subaru Natsuki is summoned to the fantasy world. However, unlike the heroes of other anime with the similar setting, he is not physically strong and does not have a special ability except Shinimodori (Returns by Death), which takes him to a "save point" after death. He saves the heroine Emilia and the cute twin sisters Ram and Rem using the Shinimodori over and over again. You can enjoy Re:Zero in an English subtitle and even dub.
1. Bakemonogatari (Monogarari Series)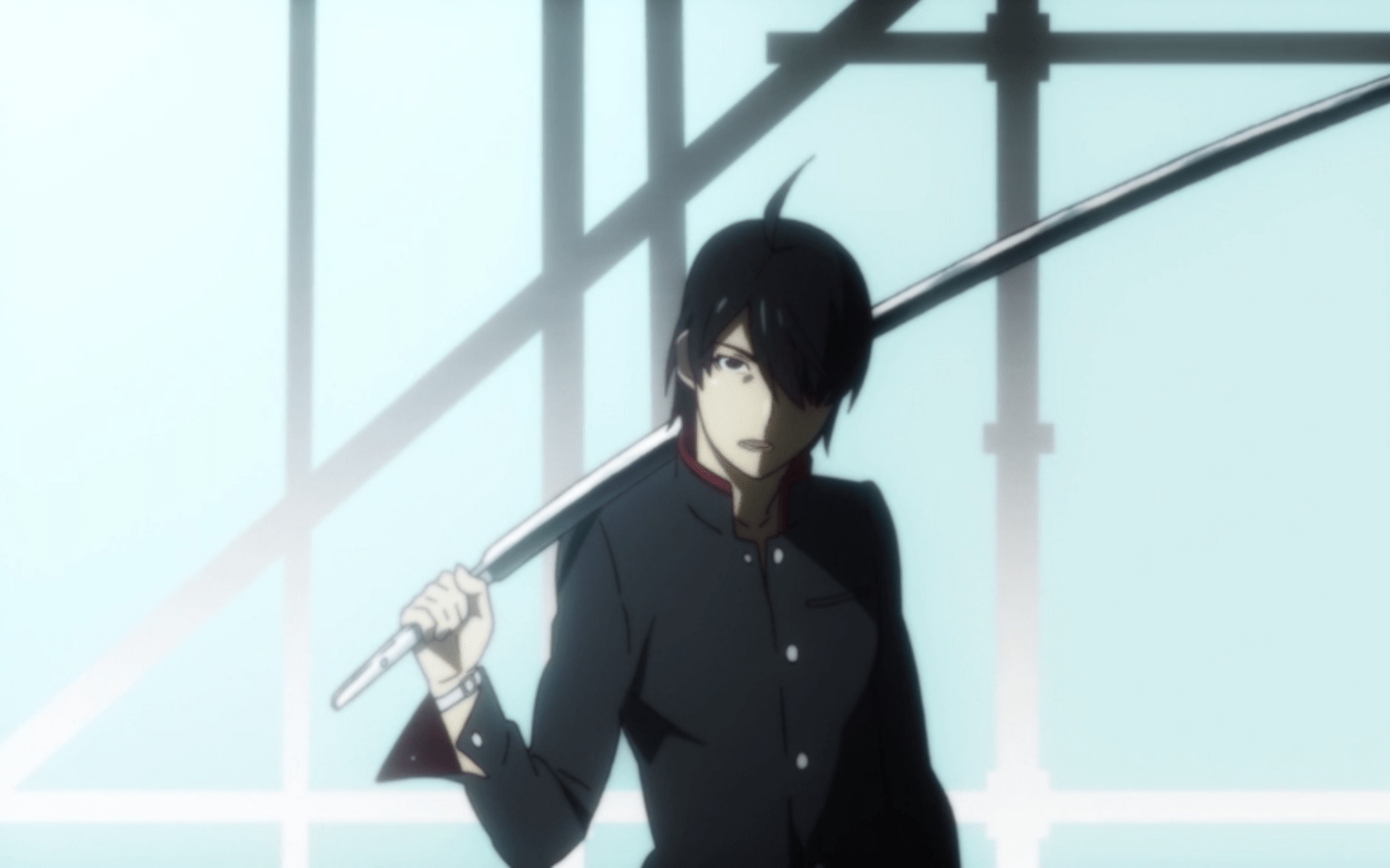 My best Japanese anime of the 2000–2019 is Bakemonogatari (化物語), and I have no hesitation in recommending it for every anime fan who has not heard it. Bakemonogatari, which is also called Ghostory in English, is the first part of the Monogarati Series (物語シリーズ). This anime series were made based on the light novels written by Nisio Isin (NISIOISIN) and started airing on TV from 2009 roughly consisting of three parts so far: the First Season, the Second Season and the Final Season. Of course, other parts of the Monogatari Series such as Nisemonogatari and Owarimonogatari are never beaten by Bakemonogatari.
There two outstanding attractions of Bakemonogatari. One is that the main character Koyomi Araragi and unique heroines around him who are at the same high school have different personalities. Every conversation between those characters are interesting and funny. Another point is the theme of the anime: an apparition or monster which troubles the characters deeply. They usually get to hold apparitions due to their negative occasions or situation in the past. For example, one of the main heroines Tsubasa Hanekawa holds some apparitions in herself for losing her family and facing discrimination within her different family. If I have to say what my best Japanese anime after 2000 is, I say Bakemonogari and other parts of the Monogatari Series!
How were my 10 best Japanese anime? Some of you cannot understand why the popular anime including Naruto, Fullmetal Alchemist, Tokyo Ghoul, etc. are not here. However, those 10 are what I like the most of the 2000–2019. Animated films without series such as Akira and Ghibli movies are not included in this list.
▽Check the latest lists of the best anime series▽
For the best anime movies lineup, check this list below!
For more info about Japanese culture, you might also like these articles below.
▽Related Articles▽
▼Editor's Picks▼
---