18 Best Anime of 2022
List of the Best Anime Series to Watch in 2022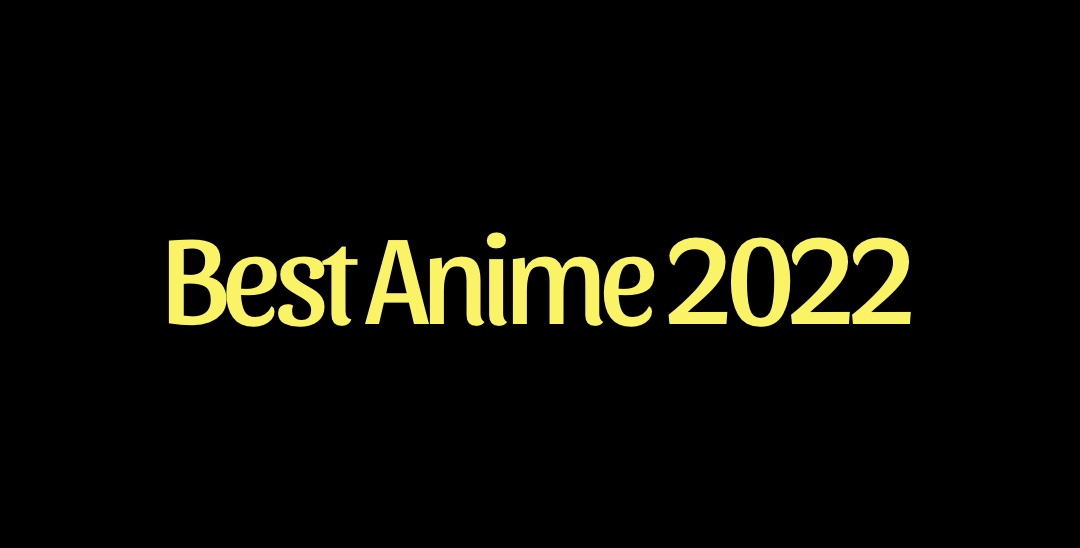 How will 2022 be for you? There are a large number of new anime series airing in Japan and overseas in 2021, and some outstanding titles were featured every season. Of course, you have many upcoming anime scheduled to be released this year as well.
Here is a list of 18 best anime series of 2022 including the brand new titles and the next seasons of the top popular franchises. Check out which season they go on the air, too.
This Best Anime of 2022 List contains the unaired anime for their high potentiality and advance publicity, which means this lineup is tentative until 2022 is over. It will be always updated with the latest information. Stay tuned and don't miss the best recent selection!
You can enjoy these 2022 anime on various anime streaming websites such as Netflix, Crunchyroll, Hulu, Amazon Prime Video, Funimation and so on.
▶︎Check out the 30 best anime series of all time, too!
1. Demon Slayer: Kimetsu no Yaiba (Season 2)
Having become a big hit all over the world recently, Demon Slayer: Kimetsu no Yaiba (鬼滅の刃) is entering the new part after the first season in 2019 and the sequel movie in 2020. The greatest dark-fantasy anime series re-started with the season 2 titled Demon Slayer: Kimetsu no Yaiba Entertainment District Arc from December, 2021. The greater part of the season airs in winter of 2022, so this list includes it. You can see the new adventure of Tanjiro and the emergence of a new Hashira.
Season: Winter of 2021-2022
2. JoJo's Bizarre Adventure (Season 5)
For every fan of the JoJo's Bizarre Adventure manga series published since 1987, the new season of its anime adaptation is one of the most anticipated anime in 2022. The latest season 5 titled JoJo's Bizarre Adventure: Stone Ocean (ジョジョの奇妙な冒険 ストーンオーシャン) starts in January, 2022, which was distributed with 12 episodes on Netflix in advance and with additional 12 episodes in the autumn. It is set in Florida centering on Jolyne Cujoh, who is the daughter of the Stardust Crusaders's protagonist Jotaro Kujo.
Season: Winter of 2022/Autumn of 2022
3. My Dress-Up Darling
My Dress-Up Darling (その着せ替え人形は恋をする) is one of the brand new anime series of 2022 that is gaining the most popularity in this winter. The romantic comedy anime is adapted from a hot manga series serialized on Young Gangan since 2018 by CloverWorks. My Dress-Up Darling presents the relationship between a high-school newcomer who is keen on creating traditional Japanese Hina dolls and his classmate and heroine who likes cosplays.
Season: Winter of 2022
4. The Orbital Children
Netflix, which is now well-known as one of the largest platforms offering new anime series earlier than anywhere else, released an expected anime title The Orbital Children (地球外少年少女) in January and February, 2022. The sci-fi anime, directed by Mitsuo Iso, consists of 6 episodes which are divided into two parts. The Orbital Children is set in a space station in 2045, where 5 kids get left.
Season: Winter of 2022
5. Ranking of Kings
Ranking of Kings (王様ランキング), which appears to be an anime perfect for kids, has been also one of the hot topics in the winter season for adults since it started airing in October last year. Its manga series has been serialized on an online publishing website Manga Hack by Sosuke Toka since 2017. Ranking of Kings tells the story of Bojji, the first prince of the Bosse Kingdom. He has a dream of becoming the next king although the disadvantaged child is looked down on by people around him. The story begins when he meets Kage, a mysterious survivor of the shadow clan.
Season: Winter of 2022
6. Kaguya-sama: Love Is War -Ultra Romantic- (Season 3)
Kaguya-sama: Love Is War -Ultra Romantic- (かぐや様は告らせたい -ウルトラロマンティック-), the third season of the popular rom-com show, is one of the anime watched by the most fans in the spring of 2022. Based on the trendy original manga series written by Aka Akasaka, this season is adapted by A-1 Pictures as well as Season 1 in 2019 and Season 2 in 2020. The romance story of Kaguya and Miyuki may proceed revolving around one of the biggest school events, the Culture Festival.
Season: Spring of 2022
7. Rust-Eater Bisco
An expected brand new anime Rust-Eater Bisco (錆喰いビスコ) aired from January, 2022. Categorized as fantasy and adventure, it is adapted from the trendy same-titled light novel published since 2018. The setting is a post-apocalyptic world affected by the Rusty Wind that makes Japan get rusty. A young boy Bisco Akaboshi starts on a journey to seek a miraculous mushroom known as Rust-Eater.
Season: Winter of 2022
8. World's End Harem
World's End Harem (終末のハーレム) is one of the 2022 anime adapted from popular manga series. The original manga has been serialized since 2016, and its first anime adaptation was scheduled to air from October, 2021, which was postponed until January, 2022. The erotic dark-fantasy depicts the futuristic world infected by a novel virus that kills 99.9% of the male population around the world.
Season: Winter of 2022
9. Attack on Titan (Final Season Part 2)
Attack on Titan (進撃の巨人), one of the greatest anime series in a few decades, is coming to the end with the Final Season Part 2. The first part of the final season was broadcasted between December, 2021 and March, 2021. And, the second half began in January, 2022. The original manga series was completed in little earlier, while lots of mysteries related to the Titans and main characters still remain for fans of the anime series.
Season: Winter of 2022
10. Spy × Family
Spy × Family is a top new anime series released from April, 2022, adapted from the successful manga serialized on Shonen Jump+ since 2019. The popular spy-themed comedy anime adaptation is created by Wit Studio and CloverWorks. Spy × Family focuses on a fake family consisting of an experienced spy Loid Forger, a mastered assassin Yor Forger and a psychic girl Anya Forger.
Season: Spring of 2022
11. Shikimori's Not Just a Cutie
A newly-started anime series of this spring titled Shikimori's Not Just a Cutie (可愛いだけじゃない式守さん) features a unique female main character Shikimori-san, who not only looks like cute but behaves in a cooler way than Izumi-kun, the protagonist and her boyfriend. The romance and comedy anime is adapted from the same-titled popular modern manga serialized by Keigo Maki since 2019, consisting of 12 episodes. Many anime fans warmly watch over what happens to the unlucky high schooler and how Shikimori-san coolly saves him.
Season: Spring of 2022
12. Chainsaw Man
As the most promising new anime series, Chainsaw Man (チェンソーマン) should be added to your bucket list for 2022. The dark fantasy was originally published as manga serialized on Weekly Shonen Jump from 2018 to 2020, which is made into the first anime adaptation by the trendy studio Mappa. It has been announced to be released within 2022. A protagonist named Denji, who can transform himself into the Chainsaw Devil, fights against various Devils with Public Safety Devil Hunters.
Season: Autumn of 2022
13. Bleach
Bleach, one of the most famous and popular modern anime all over the globe, shows a movement toward the end. Following the first 366-episode anime series that finished in 2012, the upcoming title Bleach: Thousand-Year Blood War (BLEACH 千年血戦篇) was announced to air from October, 2022. It presents the climax of the original manga story with the final battle of Ichigo Kurosaki.
Season: Autumn of 2022
14. Tomodachi Game
What do you think the hottest anime genre is? Psychological thriller with the theme of terrifying games is one the recent trends of anime and other series, and Tomodachi Game (トモダチゲーム) is a hot and new anime series starting in April, 2022. It has been serialized as manga on Bessatsu Shonen Magazine since 2013, adapted into this anime series by Okuruto Noboru. It centers on a high school boy Yuichi Katagiri, who cherishes friendship rather than profit. One day, triggered by the fact that his class's school trip funds are stolen, he is abducted and invited with his four classmates to Tomodachi Game. It makes their true characters come out.
Season: Spring of 2022
15. Made in Abyss: The Golden City of the Scorching Sun
As one of the anime with the most expected next season, Made in Abyss Season 2 titled Made in Abyss: The Golden City of the Scorching Sun arrived in this summer. The first season of the fantasy adventure anime began with 13 episodes in 2017, followed by two compilation movies Made in Abyss: Journey's Dawn and Made in Abyss: Wandering Twilight in 2019 and a sequel movie Made in Abyss: Dawn of the Deep Soul in 2020. The second season follows the adventure of Riko and Reg, who dig the Abyss deeper and meet a new Hollow character named Nanachi in the fourth layer.
Season: Summer of 2022
16. Overlord (Season 4)
Isekai is a recent light novel genre, and Overlord (オーバーロード) is one of the most well-known Isekai anime adapted from the original light novel published since 2012. It started airing in 2015, and the latest fourth season began from July, 2022. Like the last three saesons, Overlord follows Momonga, the player of a VRMMORPG who is sent to another world that is similar to the virtual gaming setting.
Season: Summer of 2022
17. Dr. Stone: Ryusui
The modern fantasy adventure Dr. Stone began in 2019, based on the original manga serialized on Weekly Shonen Jump. After the first and second season, a 1-hour television special Dr. Stone: Ryusui (Dr.STONE 龍水) hit the air in July, 2022. In addition, it has been officially announced that the third season will be released in 2023. Dr. Stone: Ryusui centers on Ryusui, who is revived by Senku to help him as a professional navigator.
Season: Summer of 2022
18. Tiger & Bunny 2
The unique superhero anime series Tiger & Bunny comes back this year. The first season was broadcasted with 25 episodes in 2011, made by the popular Japanese anime studio Sunrise. It was followed by the sequel anime movie Tiger & Bunny: The Rising in 2014. Tiger & Bunny 2's 13 episodes were distributed on Netflix from April, 2022, telling the following story after The Rising. The second part of the second season is available on the same platform from October. The latest season introduces new superheroes as well as the current NEXT heroes including Kotetsu T. "Wild Tiger" Kaburagi and Barnaby "Bunny" Brooks Jr.
Season: Spring of 2022/Autumn of 2022
If you are interested in the best anime of 2021, check this article below!
For more info about anime, the Best Anime list of all time and the Best Anime Movies list of all time are recommended to check now.
Check this beginner's selection or these advanced choices depending on your anime level!
For those who subscribe major streaming services, Best Anime on Netflix, Amazon Prime Video, Crunchyroll and Hulu are also offered.
▽Related Articles▽
▼Editor's Picks▼
---