10 Best Things to Do in Wakayama
Wakayama Travel Guide: What to Do in Wakayama Now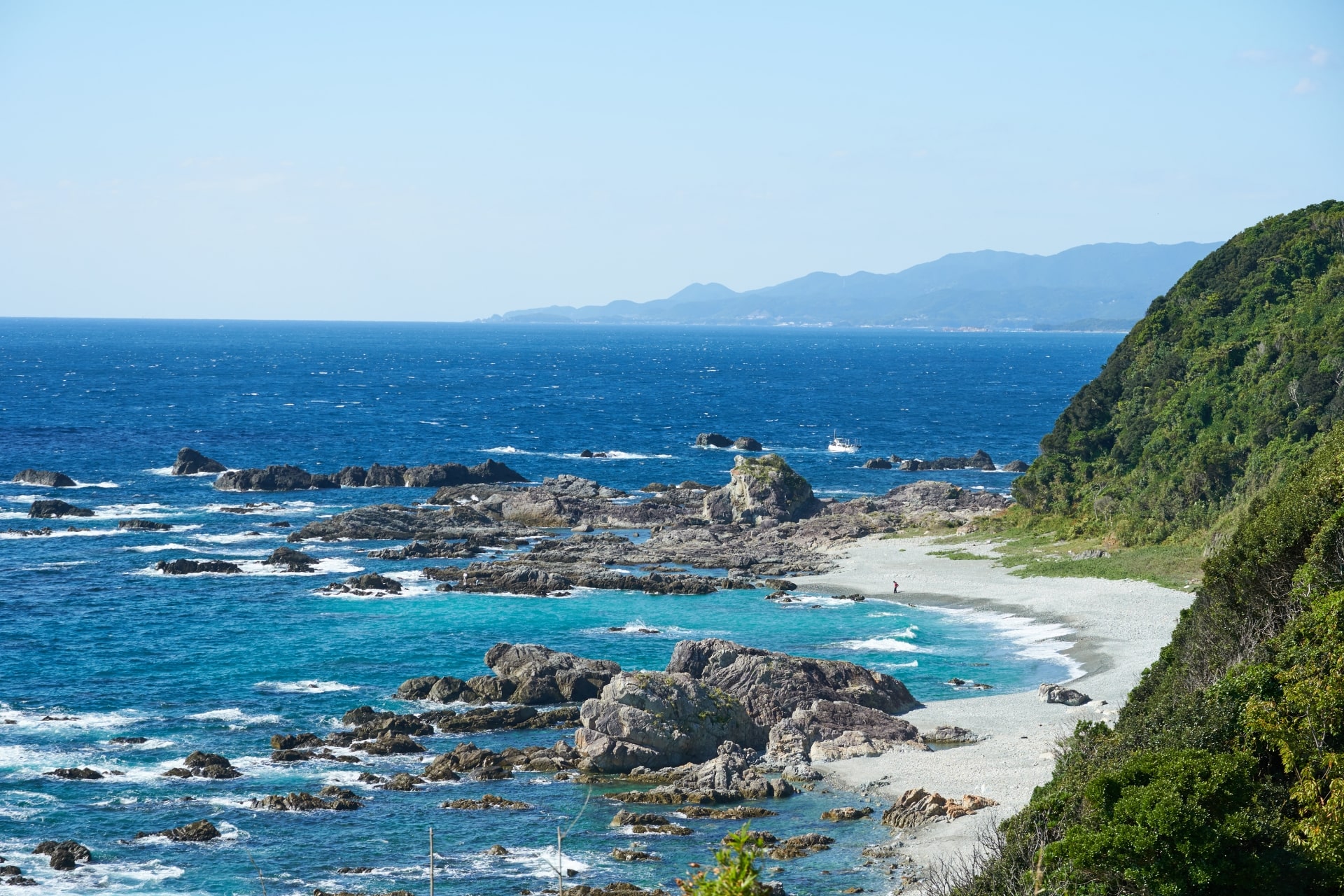 Wakayama is a prefecture located south of Osaka in Japan's Kansai region. Known as Japan's spiritual heartland for its ancient temples, beautiful nature, and the sacred Kumano Kodo Pilgrimage Route, Wakayama is the perfect place to immerse yourself in Japan's rich culture and natural beauty. For all it has to offer, Wakayama is often overshadowed by tourist hotspots such as Kyoto and Nara. As Japan slowly opens its doors again to international tourism, it's the perfect opportunity to bypass the crowds and explore this charming region. This article is a guide to all the best things to do in Wakayama.
With this Kansai Region Bucket List, let's also check out the surrounding tourist attractions: Best Things to Do in Kansai
---
1. Kumano Kodo Pilgrimage Trails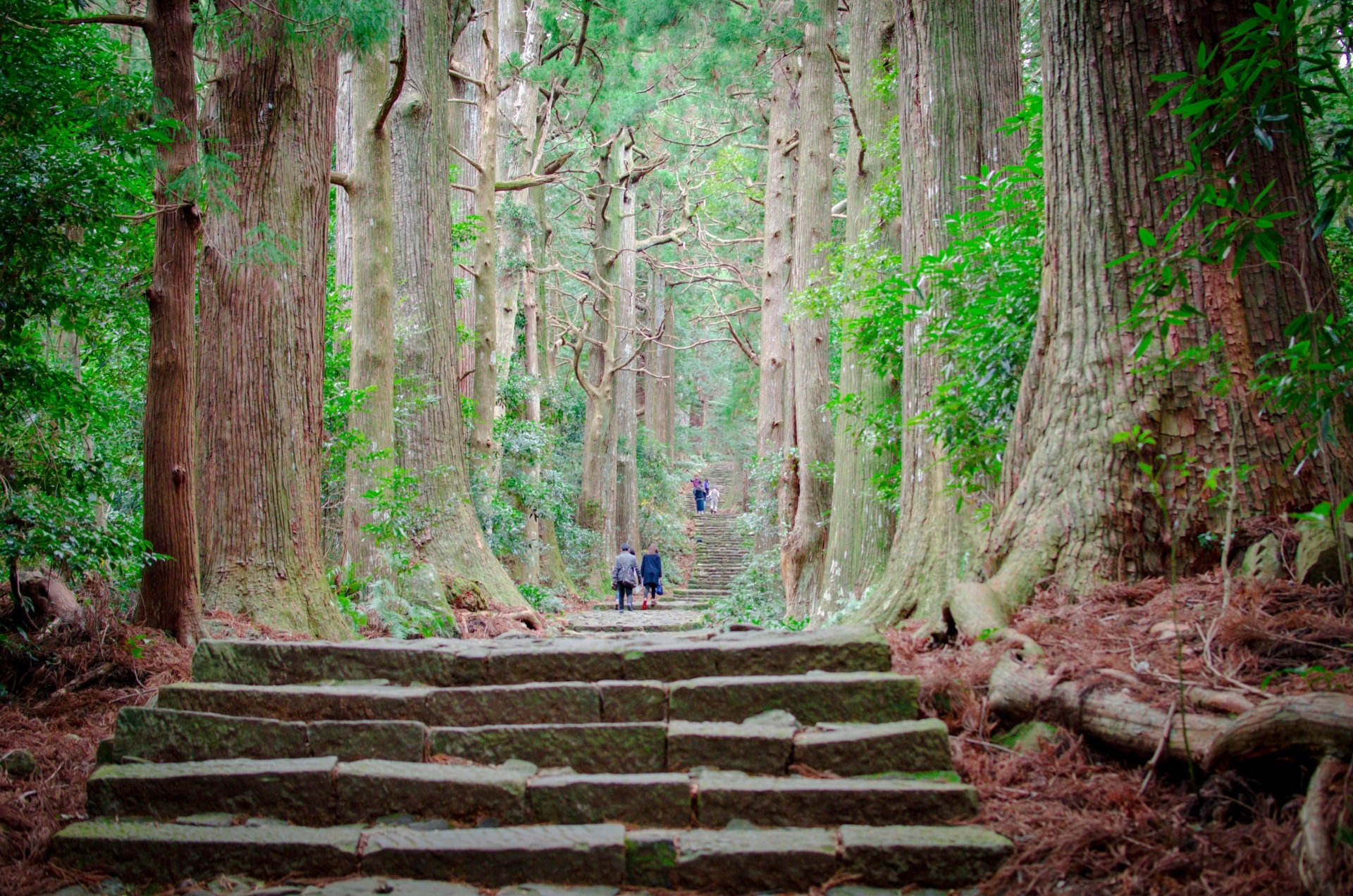 The Kumano Kodo Pilgrimage Routes (熊野参詣道) are a network of seven trails that branch across the Kii Peninsula in Wakayama. This route is one of the world's oldest and most sacred pilgrimage routes, walked by monks, ordinary pilgrims, and the imperial family alike. The Kumano Koko Routes are designated as a UNESCO World Heritage site. Kii-Tanabe, the coastal city on Wakayama's west coast, is the main gateway to Kumano Kodo. From Osaka, the Kuroshio Limited Express runs to the Kii-Tanabe Station in a little over two hours. From Tokyo and Kyoto, the Tokaido Shinkansen runs from both cities to Shin-Okasa Station, and from there to Kii-Tanabe via the Kuroshio Limited Express.
You can find detailed information, including trail distance, difficulty level, closest bus routes, and trail amenities on the Kumano Tourism Bureau website here.
2. Koyasan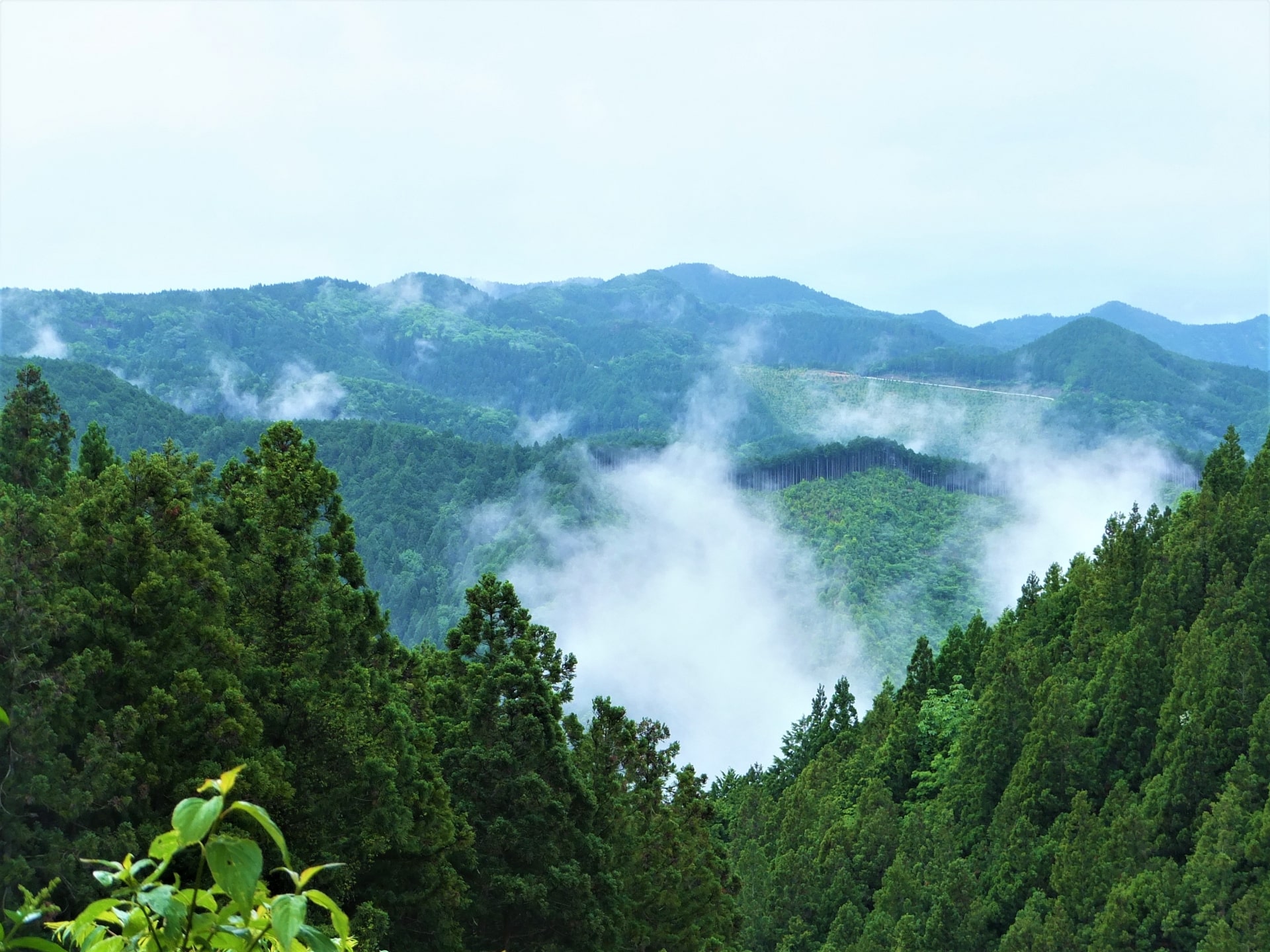 Koyasan (高野山), or Mt. Koya, is the heart of Shingon Buddhism, a major school of Buddhism introduced in Japan by the monk Kukai in 805. In 819, Kukai established the Koyasan Temple settlement, which stands on a mountain plain 800 meters high and is surrounded by eight mountain peaks, thought to symbolize the lotus. Today, Mt. Koya is designated by UNESCO as a World Heritage Site and one of the best cultural and historical places to visit in Japan. It is home to the Okunoin and Kongobuji Temples, two of the most sacred sites in Koyasan.
Okunoin Temple (奥之院) is Japan's largest cemetery with more than 200,000 graves, including Kukai's mausoleum. Walk amidst the graves of religious figures, royalty, and feudal lords, and among the ancient moss-covered cedar trees to experience the sanctity of Okunoin temple. Kongobuji Temple is known as the main temple of Koyasan Shingon Buddhism. Its main gate remains the original built in 1593 and stands as the oldest part of the temple. Here, you can also listen to the monks' sermons and try your own hand at meditation.
3. Visit Nachi Falls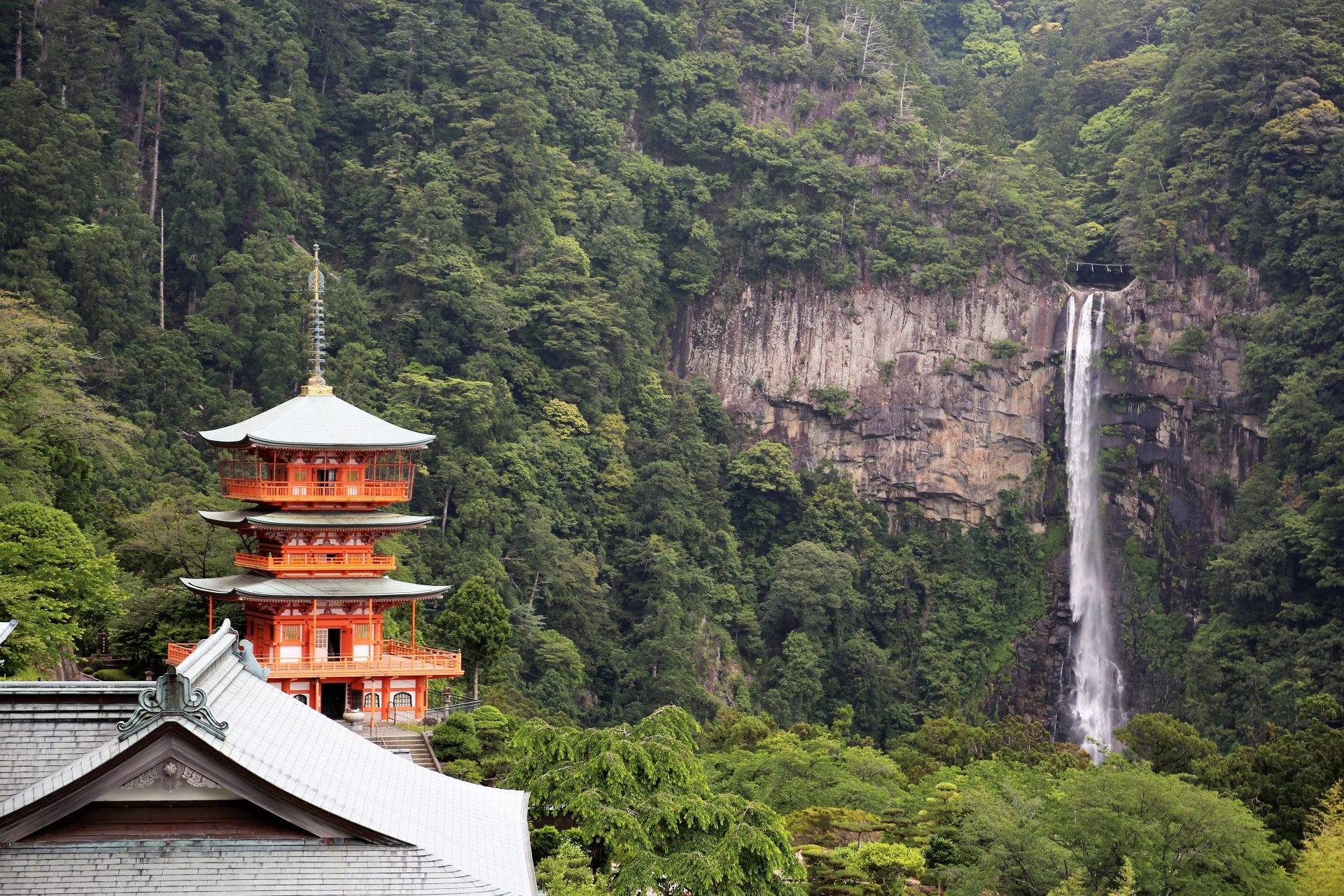 One of the most beautiful natural wonders of Japan, Nachi Falls (那智の滝) is the tallest at the country at 133 meters. This stunning waterfall is a UNESCO World Heritage site, a highlight of the sacred Kumano Kodo Pilgrimage Route, and should be at the top of your Wakayama itinerary. The juxtaposition of the Seigantoji's vibrant pagoda and the beautiful waterfall set amidst the luscious mountain forest creates an iconic scenery, representing Japan's natural beauty at its best.
Nachi falls is conveniently located just a few minutes' walk from Kumano Nachi Taisha Shrine and Seigantoji Temple. It is also a five-minute walk from Nachi no Taki mae bus stop. Viewing is open daily from 7 am to 5 pm, and the admission fee to access the viewing platform is 300 yen.
Read more about Nachi falls in the following article.
▶Nachi Falls: The Best Scenic Waterfalls in Japan
4. Tomogashima Island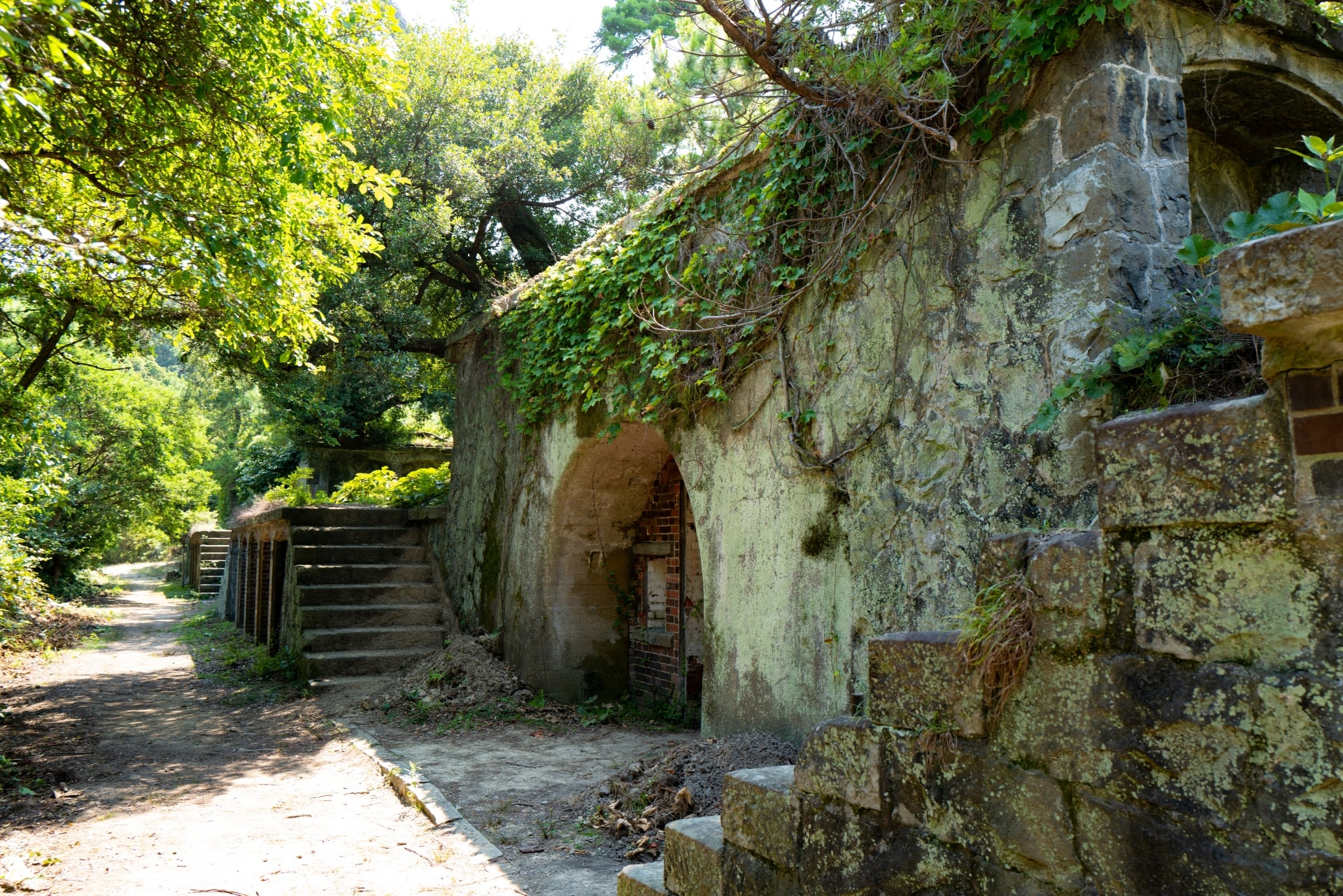 Tomogashima (友ヶ島) refers an archipelago of four uninhabited islands off the coast of Wakayama. The islands – Jinoshima (地ノ島), Kamishima (神島), Okinoshima (沖ノ島), and Torajima (虎島) – are all part of Setonaikai National Park, Japan's largest. From the Kada port in Wakayama, you take a ferry to Okinoshima, the largest island, in twenty minutes. The island's unique history contributes to its surreal and almost fantastical atmosphere. As an important outpost of the Imperial Japanese Army's coastal defense, public access to these islands was prohibited until the end of the Second World War. Today, tourists can hike, picnic and explore the ruins of the abandoned military forts. These forts are also famous for their uncanny resemblance to Laputa in Hayao Miyazaki's film Castle in the Sky.
Roundtrip ferry tickets cost 2,000 yen for adults and 1,00o yen for children. Be sure to arrive early to purchase tickets, as there are no reservations and ferries run infrequently.
5. Oto Matsuri Festival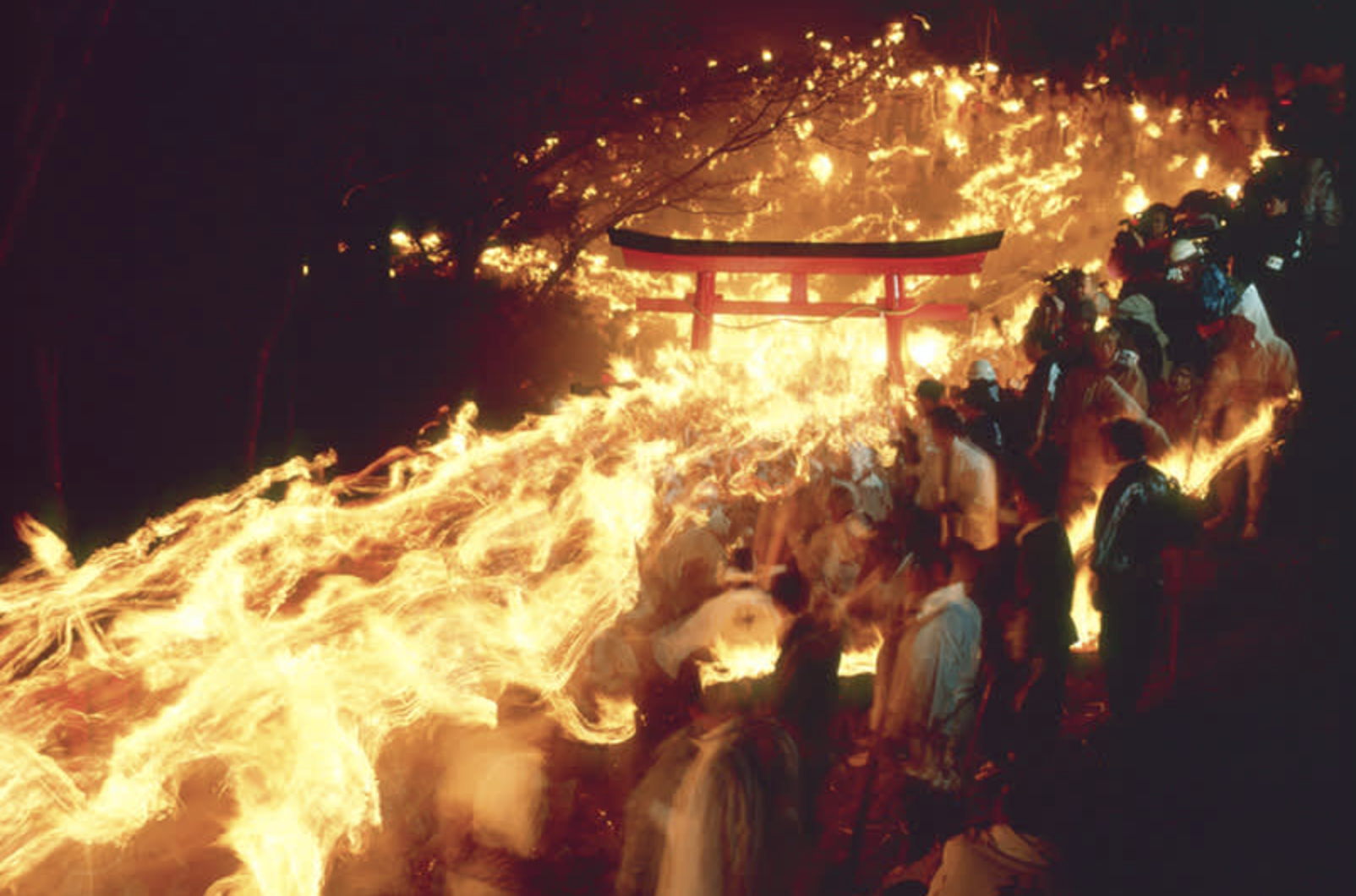 While matsuri usually conjures up images of summer festivals, kakigori, and yukata, the Oto Matsuri (御燈祭) is Japan's most famous winter matsuri. This festival takes place annually on February 6th at Kamikura Shrine, a UNESCO World Heritage Site. The Oto Matsuri is a purification ritual. Around 2,000 men dressed in white, flaming torches in hand, ascend the shrine's stone staircase to pray for a good harvest. It is a striking winter scene: a cascading river of fire in the midst of a cold winter's night. Little has changed since the festival's inception 1,400 years ago, including the exclusion of women from the mountain on that day.
6. Wakayama Castle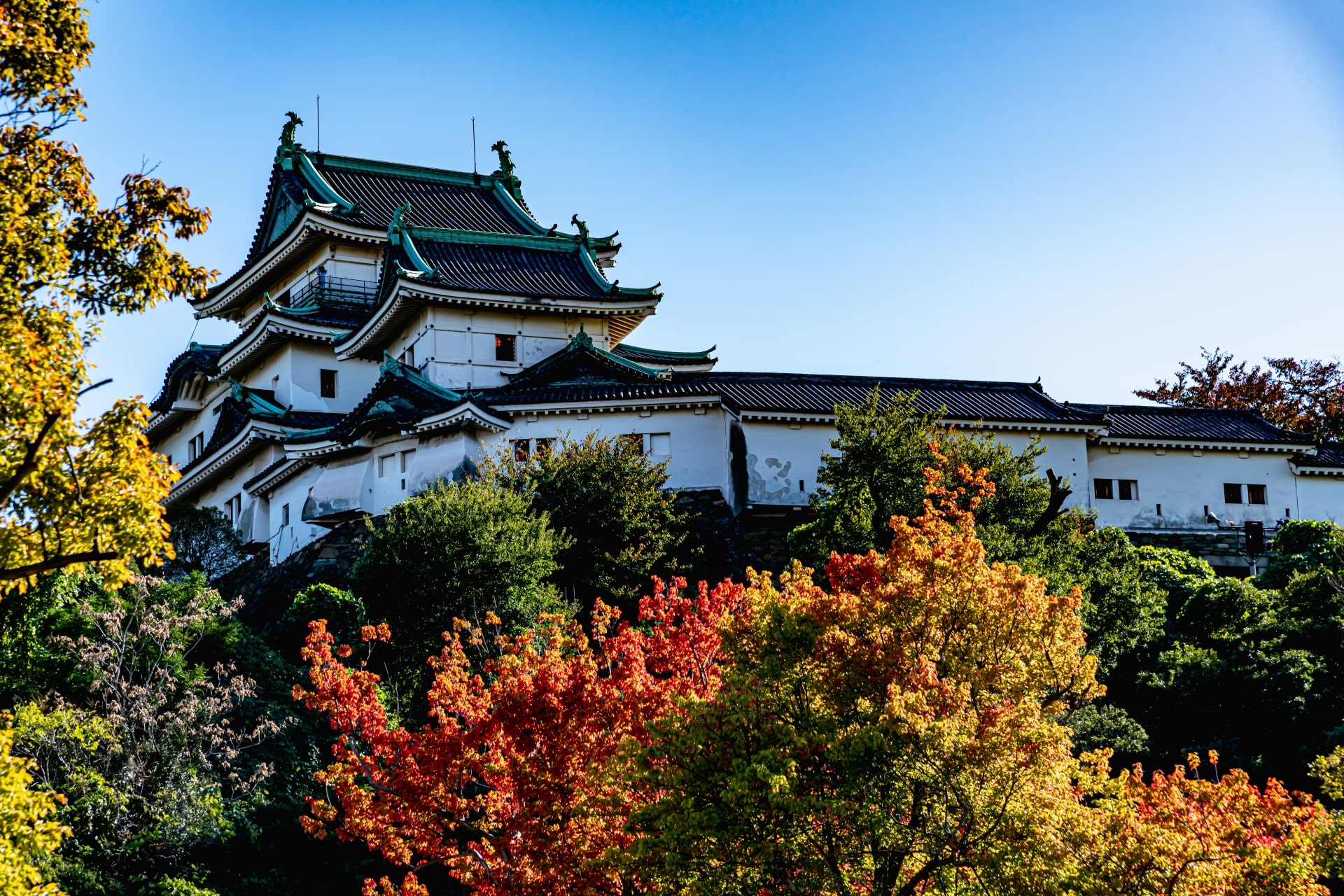 Wakayama Castle (和歌山城) was built in 1585 under the direction of the great samurai and daimyo Toyotomi Hideyoshi. It was one of the most important castles during the Edo period under the influential Tokugawa shogunate. Most of the castle was rebuilt after World War II, and most of the structures you see today are from the 1958 post-war construction. The curved castle walls were custom-designed to adapt to the natural curves of the hill on which it sits. Today, Wakayama Castle remains an important cultural and historical icon and was designed as a National Historic Site by the Japanese government. During the spring, it is also one of the best cherry blossom viewing spots in Japan with around 600 cherry blossom trees on its grounds. This is a must-see and one of the most popular tourist spots in Wakayama.
You can access the castle with a short walk from the Koen-mae stop via the Wakayama Bus. Visiting hours are 9 am to 5:30 pm.
▽Check more less-known attractions around Wakayama Castle!▽
7. Katsuura Fishing Port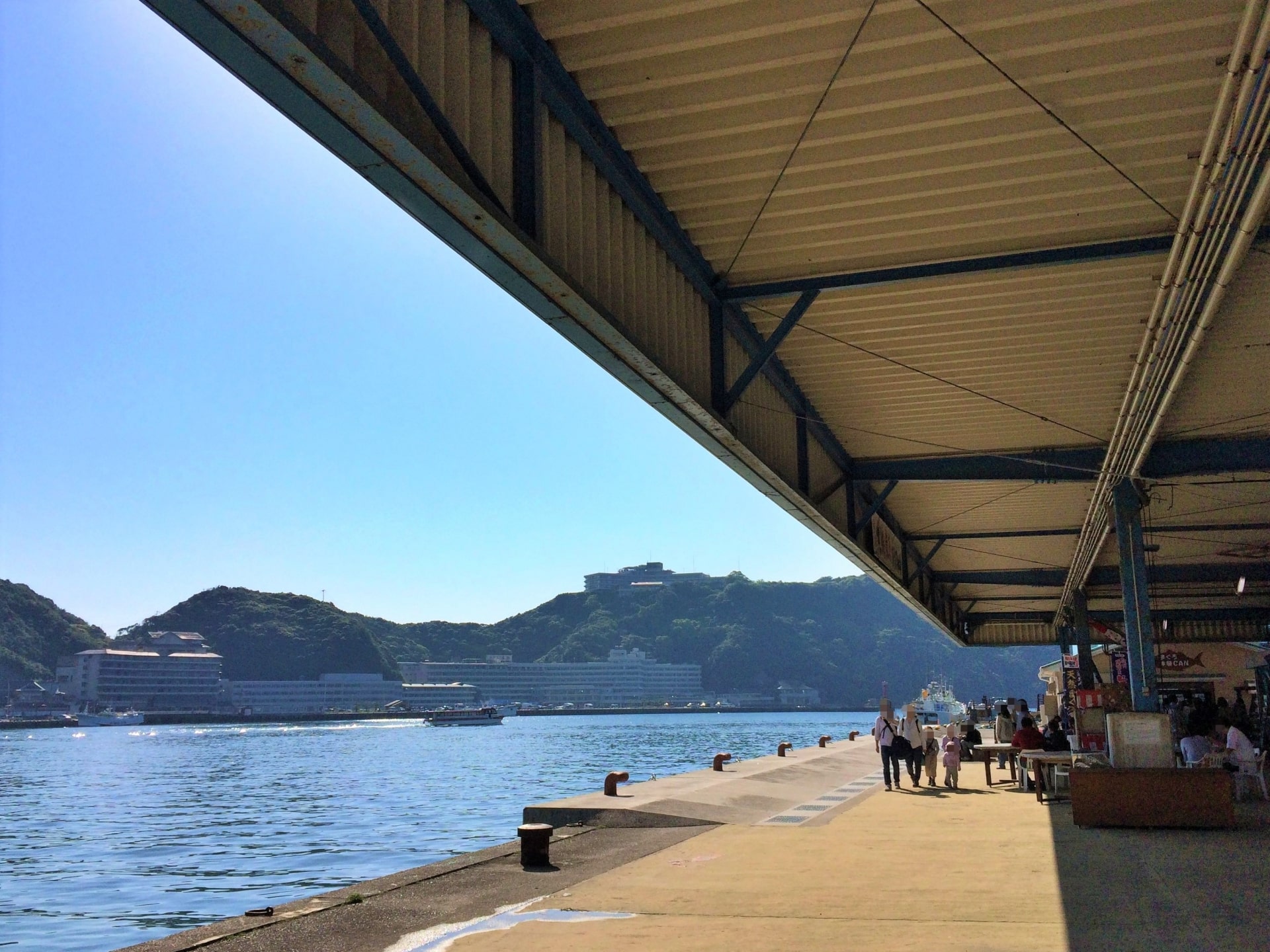 The Katsuura fishing port (勝浦漁港) in Nachikatsuura Town has one of the largest catches of raw tuna in Japan. From the second floor deck, visitors can watch the tuna auction, which begins at 7 am. The tuna here is caught by longline fishing. This area is popular for tourists wanting to catch a glimpse of Japan's famed tuna industry in its production stages. You can also enjoy fresh tuna, other seafoods, and local Wakayama specialities in shops in and around this the port. The Nankikatsuura Onsen hot spring district is located next to the port, making this a convenient stop on a delicious and relaxing itinerary.
8. Beaches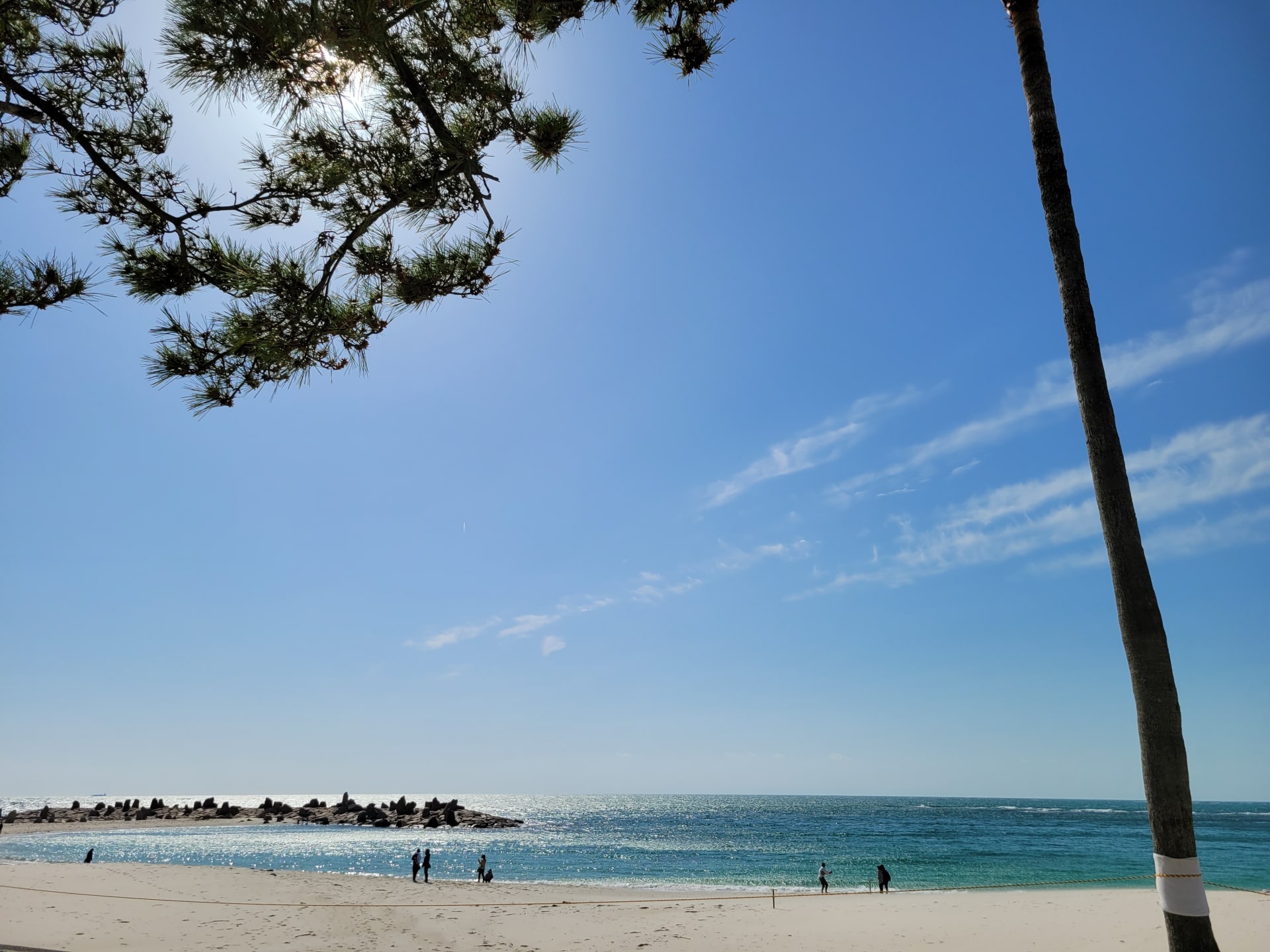 Wakayama's location on the Kii peninsula has bestowed the region with not only lots of natural beauty but also great beaches. One of the most popular is Shirarahama Beach (白良浜) in the Nishimuro area. This beautiful beach has fine white sand that stretches on for 640 meters. Shirarahama is one of the nicest beach for ocean swimming and has a beach-resort vibe. It is usually open to the public from around May 3 each year.
For a more secluded and local beach environment, try Kada Beach (加太海水浴場). Located in a sheltered bay, its waters are serene and shallow – perfect for families with young children. During the summer months, you can rent a barbecue from one of the vendors on the beach. Bring or buy your barbecue supplies at the shops in and around the beach.
9. Onsen Hot Springs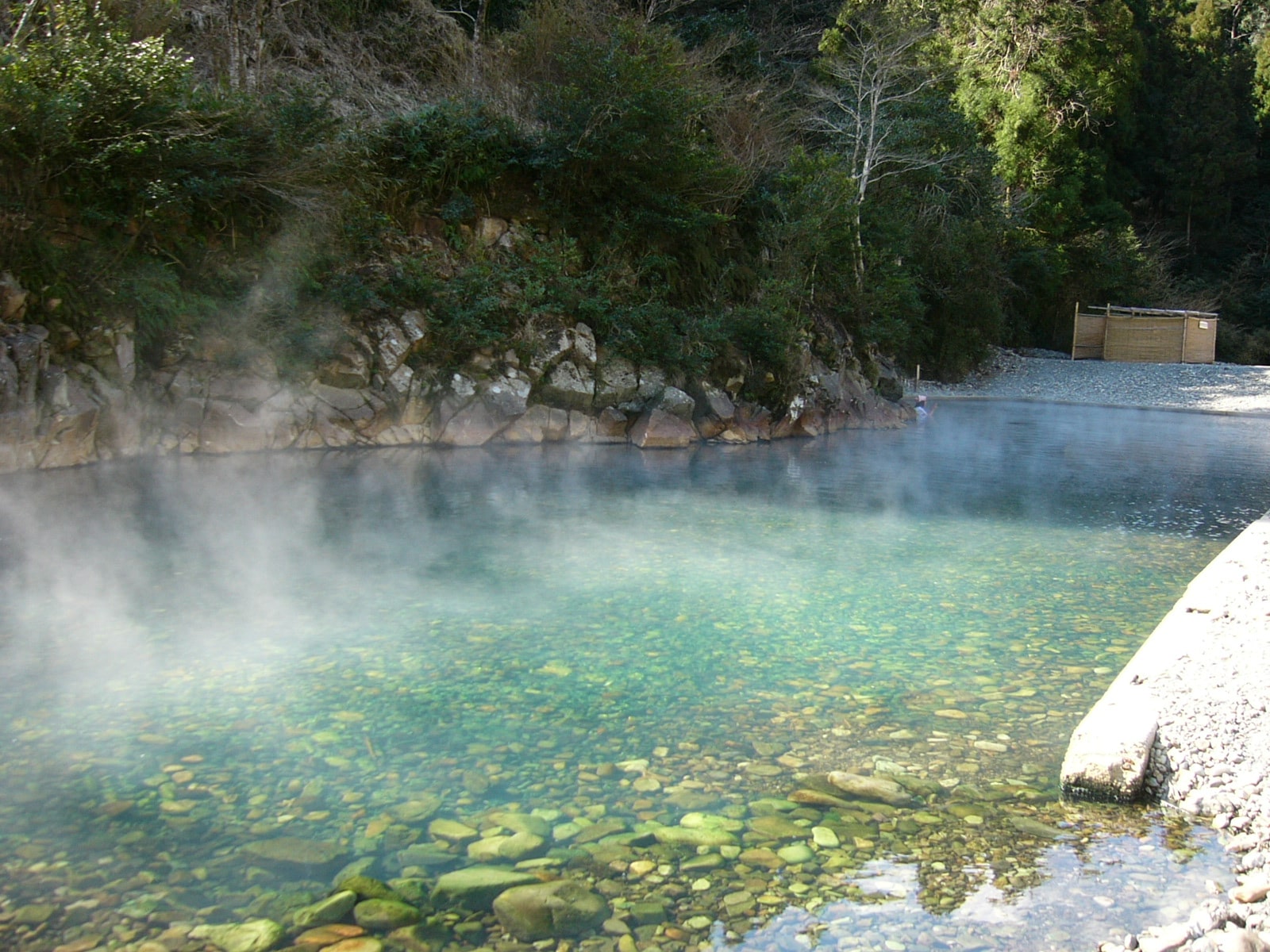 Experiencing Wakayama's historical onsens is the perfect way to relax while taking in the region's singular natural beauties. The Shirahama Onsen (白浜温泉) is unique for its splendid panoramic view of the Pacific Ocean and the striking rock formations formed by the ocean. Located right at the seashore next to Shirarahama Beach, this 1,300-year-old onsen is a popular spot for beachgoers.
The Katsuura Onsen (勝浦温泉) used to be a fishing port and is now an area known for its onsens and ryokans. While most of the hot spring baths here are part of hotels and ryokans, most are available for day use by non-guests.
Ryujin Onsen (龍神温泉) is an ancient onsen discovered in the 7th century and visited by both important religious figures and royalty. It is situated in the mountains of the Kii Peninsula along the Hidaka-gawa River, whose mineral waters are known amongst the Japanese for their beautifying qualities.
10. Adventure World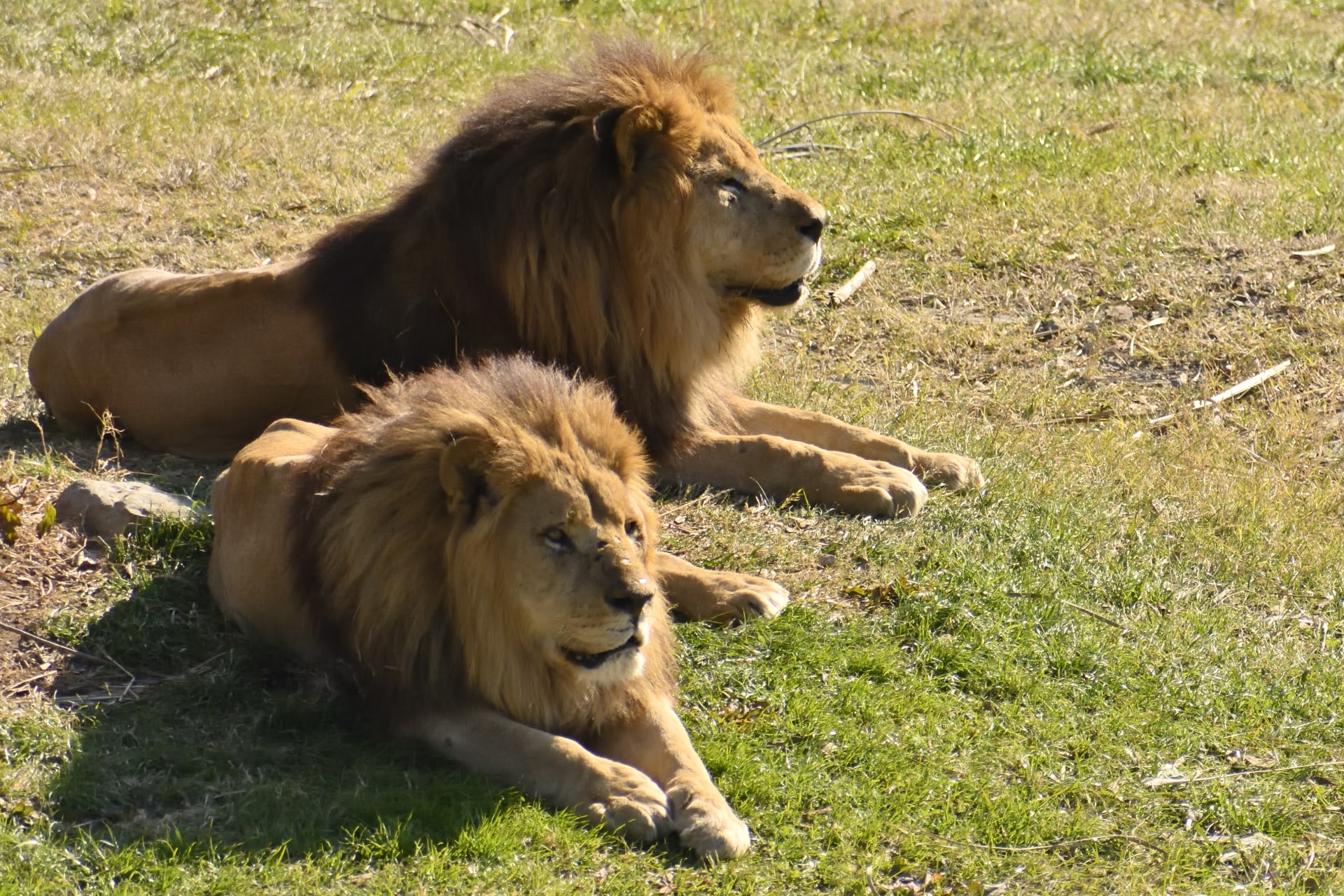 This one of a kind destination combines a safari park, zoo, aquarium, and amusement park into one theme park. Adventure World's (アドベンチャーワールド) zoo boasts a family of five giant pandas, the biggest group of any zoo in Japan. Feed a variety of animals including hippos and giraffes. In Safari World, enjoy observing animals roam as they roam freely. You experience Safari World by riding the Kenya Train, driving a golf cart around, or cycling. Don't miss the fun sea lion and dolphin shows as well as feeding sessions in Marine World. The Play Zone features an ocean view ferris wheel, a rollercoaster, animal carousel, go-carts, and more. It's a perfect place for both young children and older ones to have fun all day long.
Tickets are 4,800 yen for adults 18+, 4,300 yen for seniors 65+, 3,800 yen for middle and high school students, and 2,800 yen for elementary age children 4+.
View Information
Hide
Information
| | |
| --- | --- |
| Access | 20 minutes from the JR Shirahama Station by bus or 10 minute drive from the Nanki-Shirahama Airport. |
| Business Hours | 10 am to 5 pm |
---
▽Check out the attractions you should experience across Japan with this Japan Bucket List!▽
▽Check more things to do in Kansai Region!▽
▶︎30 Best Things to Do in Osaka
▶︎30 Best Things to Do in Kyoto
▶︎10 Best Things to Do in Shiga
▶︎10 Best Things to Do in Mie
▶︎10 Best Things to Do in Nara
▶︎10 Best Things to Do in Hyogo
Wakayama is a must-visit for those looking to explore Japan's spiritual, historical, and cultural heritage. The region's unique location on the Kii Peninsula offers incredible views of both ocean and mountains alike, not to mention the spectacular Nachi Falls. This lesser-known region of Japan is perfect for relaxing and fun-filled visits in all four seasons of the year.
For more information about traveling in Japan, check these articles below, too!
▽Related Articles▽
▼Editor's Picks▼
---