5 Best Temple Stays in Koyasan
A Heavenly Night's Sleep to Elevate your Journey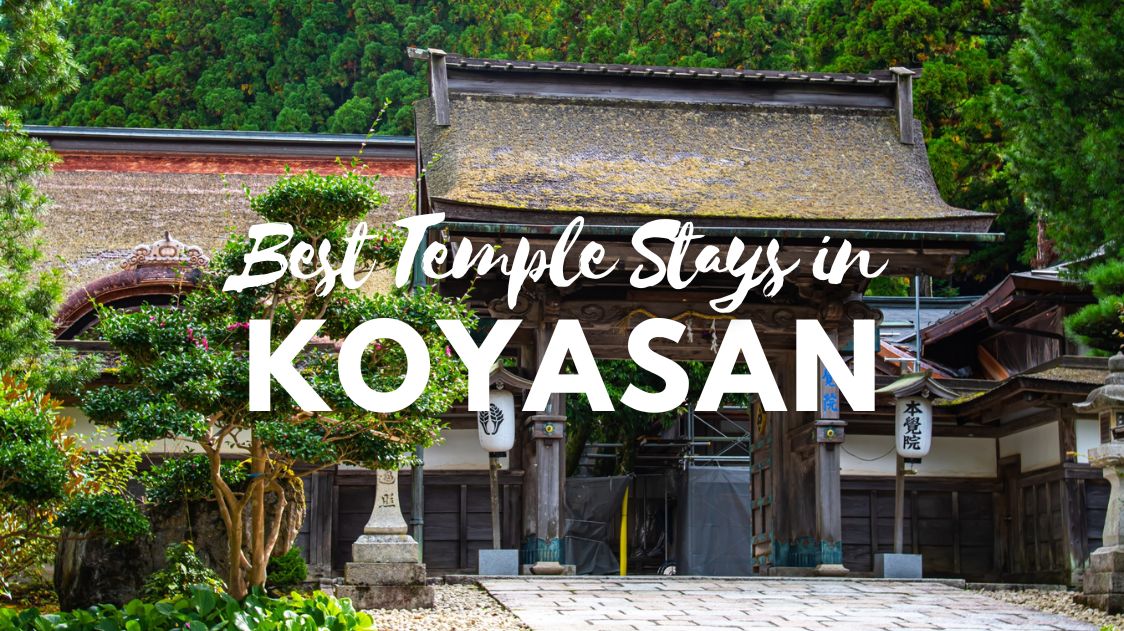 Among towering cedars and ancient temples, Koyasan is a haven of spiritual tranquility. As you hike its sacred trails, you're enveloped in an atmosphere of peace that prepares you for the unique experience that awaits: a Shukubo stay. These temple lodgings offer a rare opportunity to delve into the rituals and practices that have shaped this sacred mountain for over a millennium.
From participating in morning prayers to savoring meticulously prepared vegan meals, a night in a Shukubo is the ultimate way to immerse yourself in the spiritual essence of Koyasan.
Here is our list of the 5 best temple stays in Koyasan.
---
1. Ekoin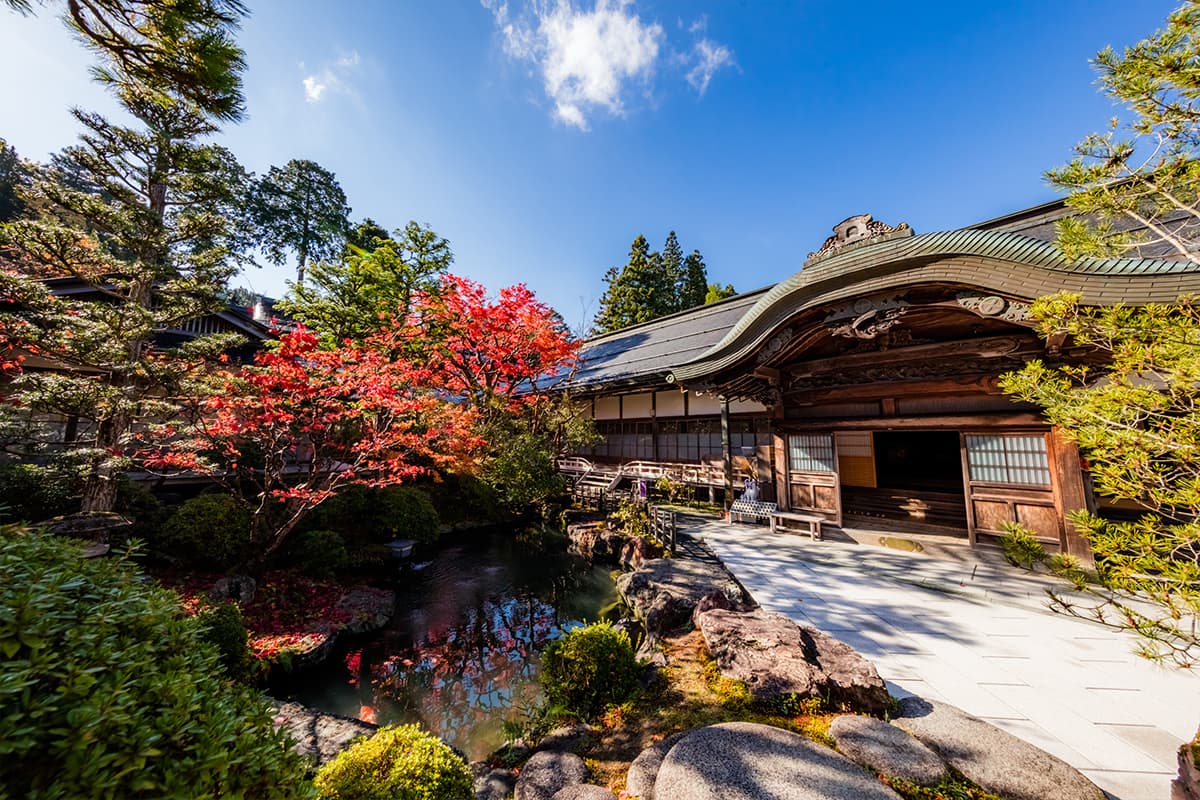 Ekoin (慧光院) is often considered the gateway to the spiritual experience that Koyasan has to offer. Located in the heart of this sacred mountain, the temple is a magnet for both first-time visitors and seasoned pilgrims.
With a history that spans over a millennium, Ekoin provides an authentic Shukubo experience, complete with morning prayers, vegan meals, and traditional tatami rooms. The staff is well-versed in English, making it a convenient choice for international travelers. However, its popularity also means it's a frequent stop for group tours, which can sometimes dilute the sense of tranquility one might seek in a temple stay. Despite this, the temple offers a range of activities, from sutra copying to guided cemetery walks, allowing guests to immerse themselves in Buddhist practices.
If you're looking for a well-rounded, accessible introduction to temple lodging, Ekoin is your spiritual home away from home.
2. Hongakuin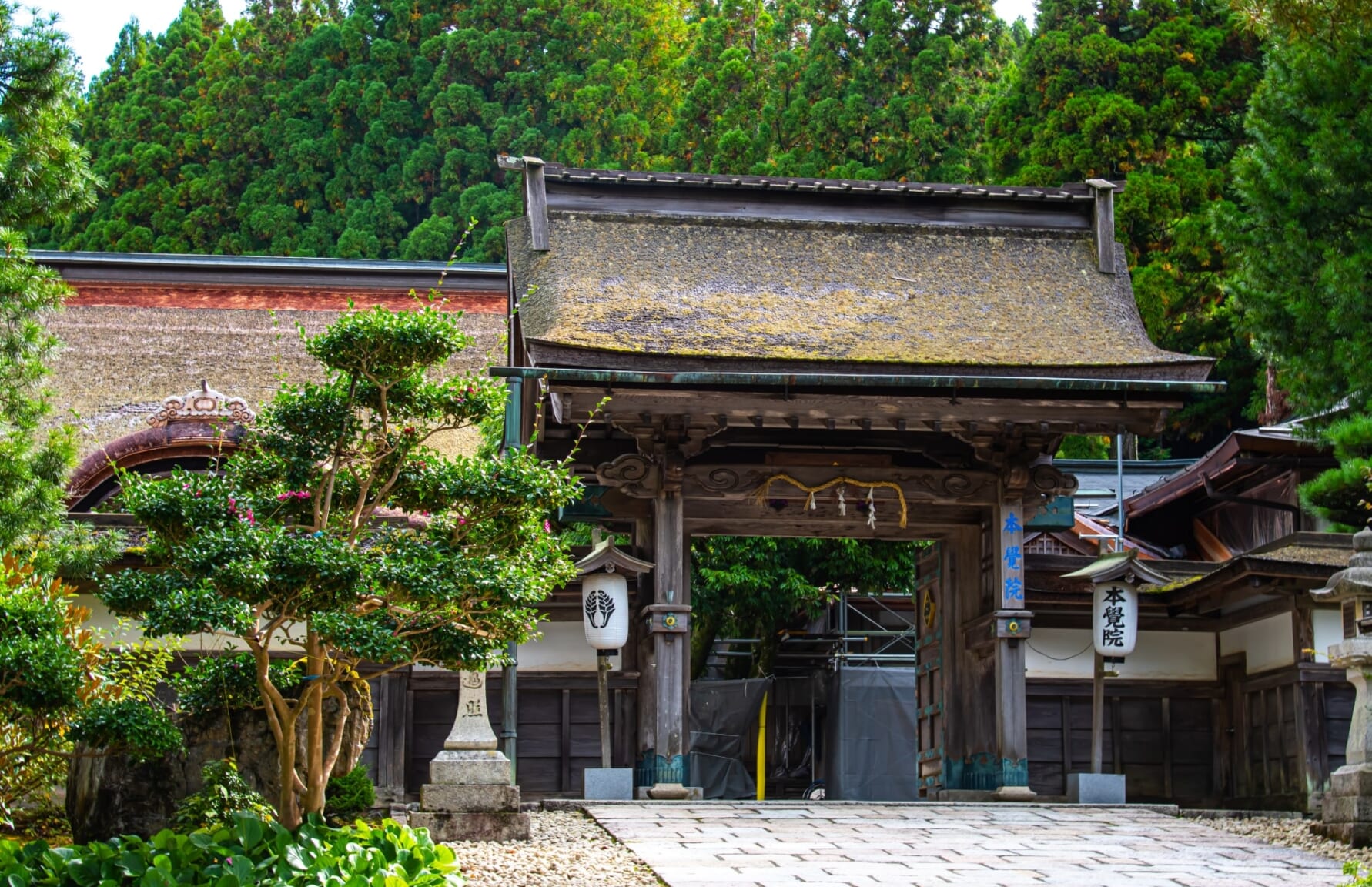 Hongakuin (本覚院) is a temple in Koyasan that offers a balanced blend of spiritual and physical comfort. Located in a quieter area, it provides an opportunity for deeper reflection and meditation.
The temple is known for its vegan meals, which adhere to traditional Buddhist dietary principles. Guests can also take advantage of the on-site onsen, a rare feature for temple lodgings. Morning prayers are an integral part of the stay, and guests are encouraged to participate. However, it's important to note that the temple expects punctuality for all its activities.
Overall, Hongakuin is ideal for those looking for a more comfortable temple stay without compromising on the spiritual aspects.
3. Jokiin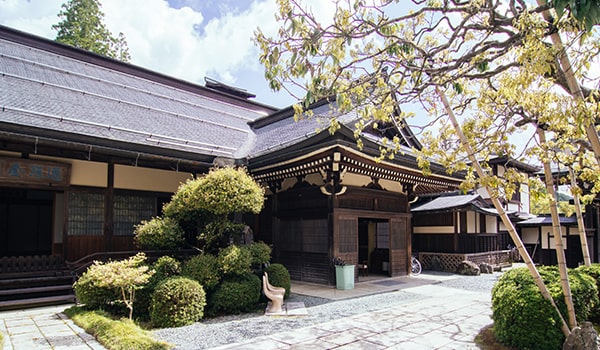 Jokiin (浄善院) is another temple lodging option in Koyasan, located near the Danjo Garan complex. This temple is known for its well-kept gardens and slightly more upscale accommodations.
While it offers a tranquil setting for meditation and reflection, it's on the pricier side, with rates often exceeding ¥30,000 per night. The temple provides traditional tatami rooms and serves vegan meals in line with Buddhist dietary rules. Morning prayers are a key part of the experience, offering guests a chance to start their day with a spiritual focus.
Jokiin is suitable for those willing to invest a bit more for a premium temple stay experience.
4. Saizenin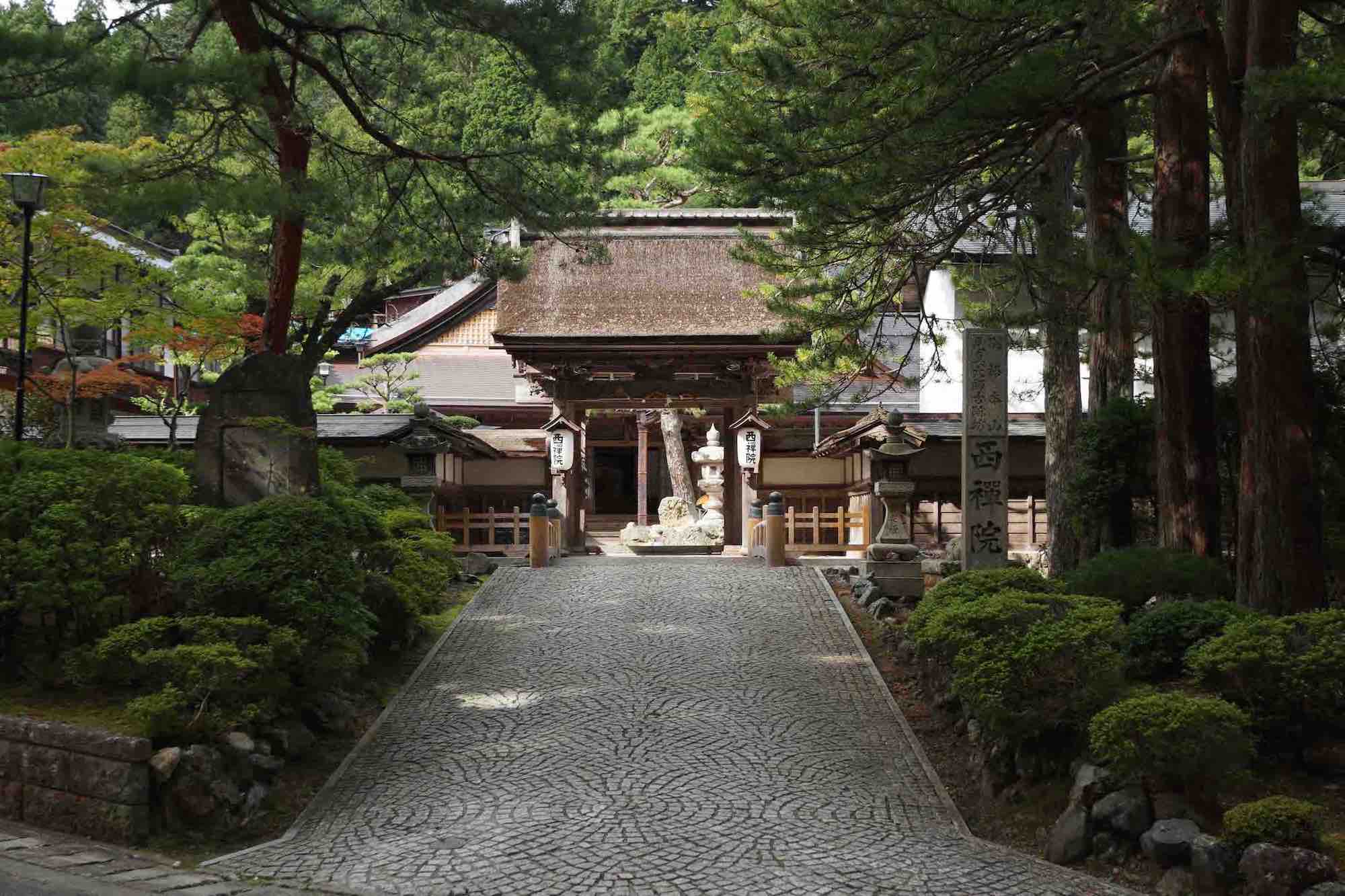 Saizenin (西禅院) is a temple lodging option in Koyasan that offers a more secluded experience. Located to the north of the Danjo Garan complex, it provides a tranquil setting away from the busier parts of the mountain.
The temple is ideal for visitors looking to disconnect and focus on spiritual practices. Traditional tatami rooms and vegan meals are part of the package, aligning with the Buddhist principles that govern temple stays. While it may be a bit out of the way for some, the added distance provides an extra layer of serenity. Morning prayers are conducted daily, and guests are encouraged to participate as a way to start the day with mindfulness.
Overall, Saizenin is a good choice for those who prioritize peace and quiet in their temple stay experience.
5. Fudoin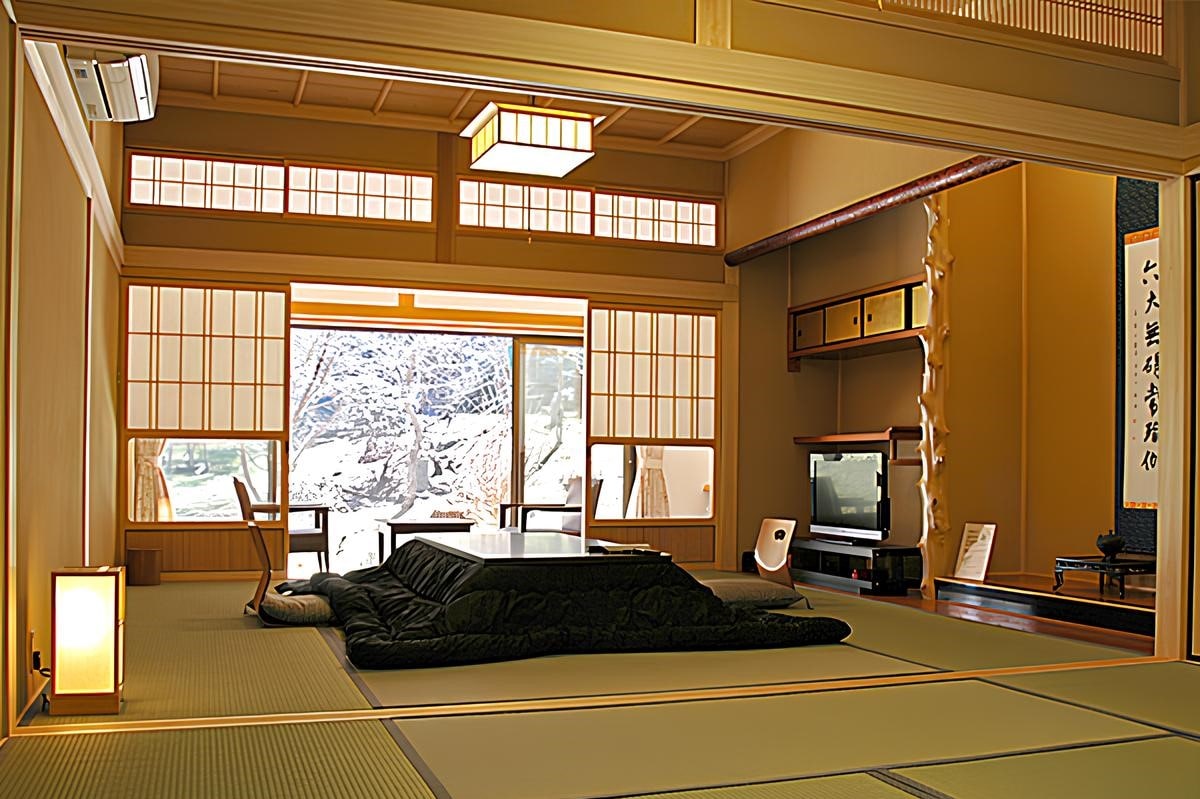 Fudoin (不動院) is a temple in Koyasan that offers an affordable yet authentic Shukubo experience. Situated close to the popular Ekoin, it provides a quieter alternative without sacrificing accessibility.
The temple has recently undergone renovations, making the facilities more comfortable for guests. Traditional tatami rooms are available, and the temple serves vegan meals in accordance with Buddhist dietary guidelines. Morning prayers are a standard part of the stay, offering a spiritually enriching start to the day.
While it's in proximity to the more bustling areas, Fudoin manages to maintain a sense of calm, making it a suitable choice for those looking for a more budget-friendly yet peaceful temple stay.
---
A Shukubo stay in Koyasan is a spiritual voyage that enriches your understanding of Japanese culture and Buddhism. It's an intimate way to connect with the essence of this sacred mountain, leaving you with memories and insights that last a lifetime.
Check out the following articles for more information about Temple stays!
▶Shukubo: 10 Best Temple Stays in Japan
▶5 Best Temple Stays near Tokyo
▶Temple Lodging: 5 Best Temples to Stay near Kyoto
▶Best Luxury Temple Lodging in Japan
▽Subscribe to our free news magazine!▽

For more information about traveling in Japan, check these articles below, too!
▽Related Articles▽
▼Editor's Picks▼
---