Best Luxury Temple Lodging in Japan
My First and Best Temple Lodging in Japan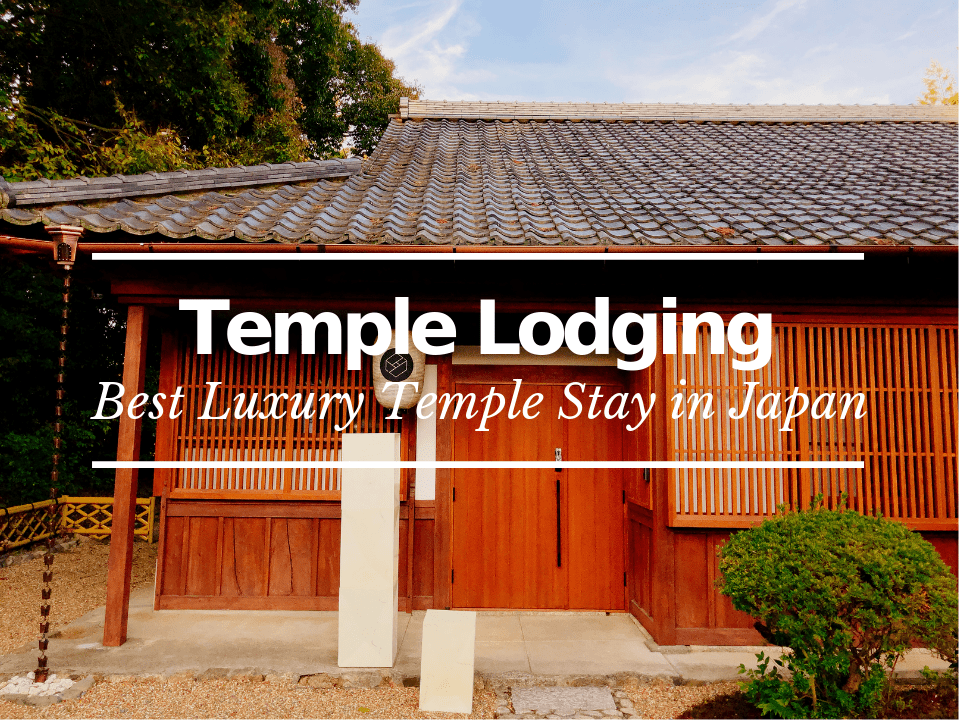 Staying overnight at a temple is becoming a popular way to stay in Japan. A temple lodging offers an exclusive cultural experience not just sleeping. Here, my personal experience to stay in a temple lodging in Japan for the first time. My first but best temple lodging!
There are a huge variety of cool and nice hotels in Japan, and a temple lodging is getting known by foreign visitors as an exclusive style to stay with Japanese traditional culture. Staying overnight simply at a temple, which is known as Shukubo, has been a relatively famous way to sleep in Japan since before, however, luxurious temple lodgings with gorgeous rooms and meals are a new trend.
As for temple stays, it was no way to stay at that sacred place with a long and distinguished history except monks a long time ago. Some temples has been offered a part of places in the site for travelers to sleep for free or a very cheap rate since the Heian Period (794-1185), and now they provide the chance to stay at a Japanese-style room, eat Buddhist vegetarian cuisine and learn about Buddhism through some traditional experiences such as Zen meditation, copying sutras (Shakyo) and mountain ascetic strolling (Yamabushi).
Today, I'd like to share my personal experience to stay at a temple accommodation in Japan for the first time. I visited Miidera Temple in Shiga Prefecture, one of the sacred and important temple in Japan. Miidera Temple is surrounded by rich nature, located at the edge of the Japan's largest lake Lake Biwa. The temple lodging that I slept at is located in the site of the temple, and it takes only 30–40 minutes to get there from Kyoto by train. I highly recommend to stay at this luxurious temple lodging with the review of the one and only experience.
About Miidera Temple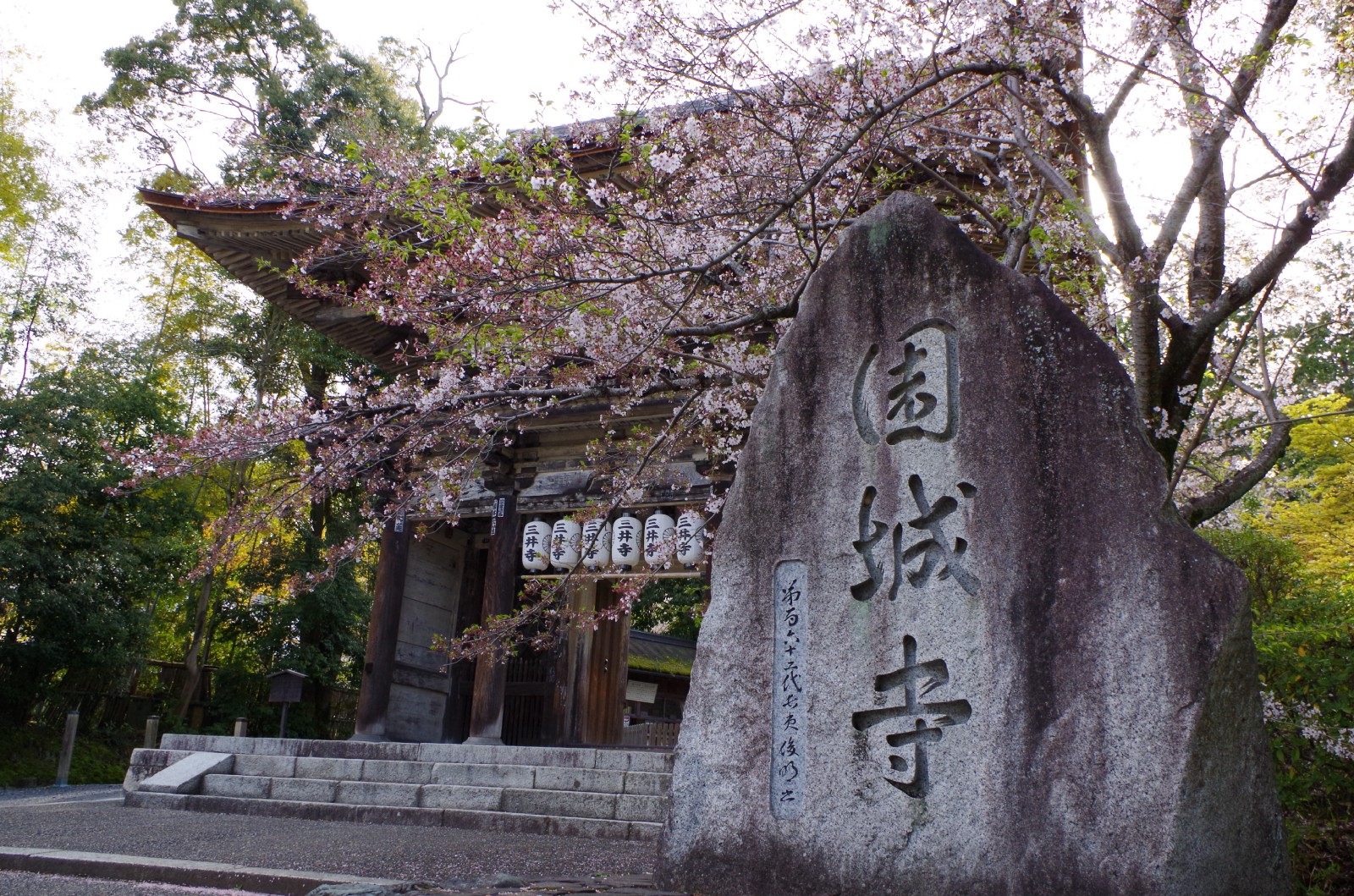 Miidera Temple (三井寺) formally called Onjoji Temple (園城寺) is one of the most powerful temples in Japan, located in Shiga Prefecture but near Kyoto. The temple preserves over 100 national treasures and important cultural properties. Miidera is the head of Tendai-jimon Buddhism which is is one of two major sects of Tendai Buddhism (it came down to Japan in the beginning of the 9th Century).
Miidera Temple was named after the saintly story that the water drawn from the well at the temple was used for the first bath for the three emperors who ascended the throne around the 7–8th Century. The temple had been burnt down for several times and been rebuilt every time over the years. That's why it is also called the Phoenix Temple.
Temple Lodging Experience in Shiga
Once I reached Miidera Temple from Kyoto Station (it is possible for a staff of the temple lodging to pick you up at Kansai International Airport or other convenient places for you), I explored the temple before checking in the temple accommodation.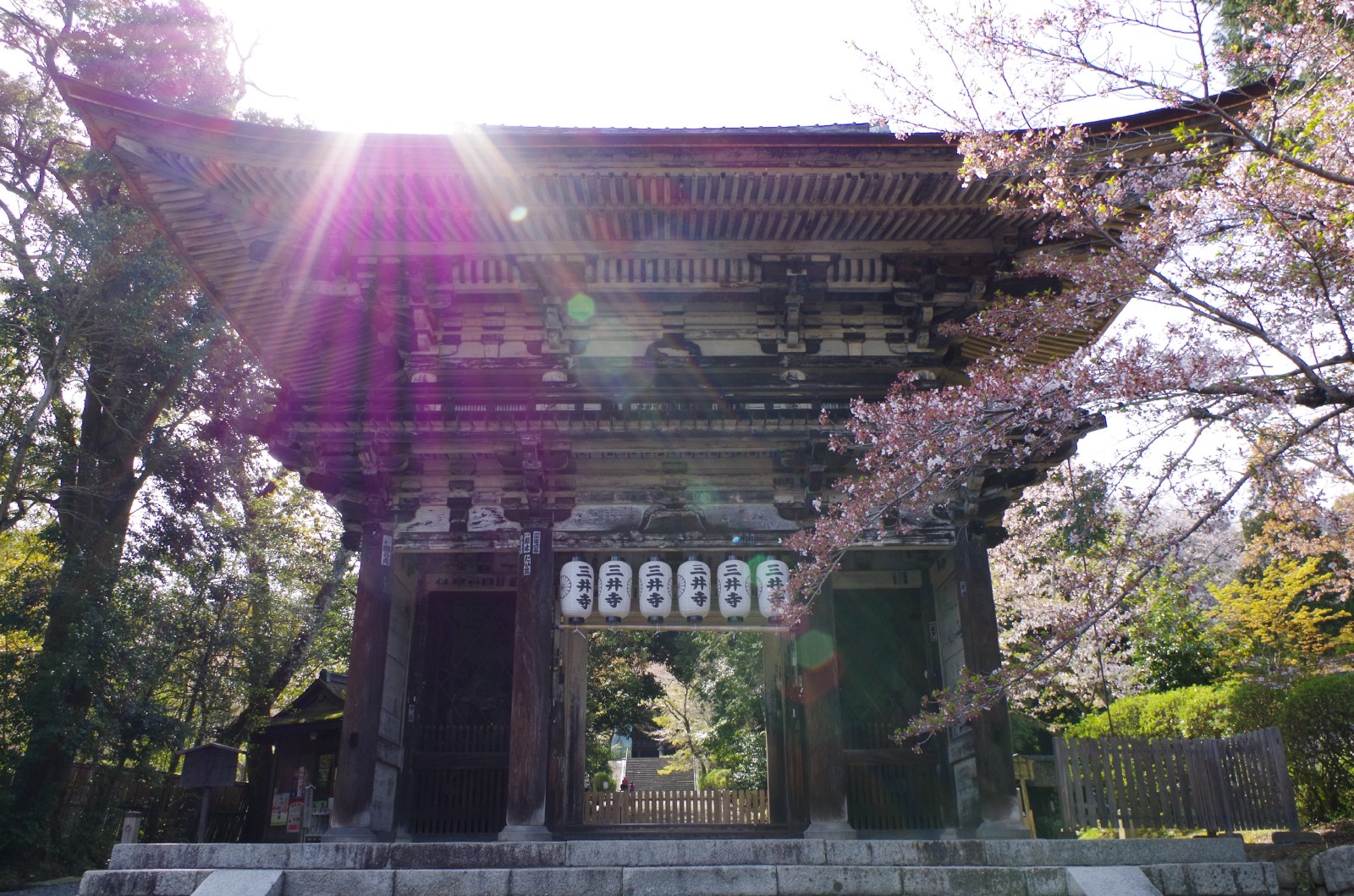 The grand gate, which was originally built in 1452, welcomed me with beautiful cherry blossoms though they started falling. There are 13 major historical buildings in the site and a manager of the temple-stay facility guides you to notable spots all around Miidera Temple.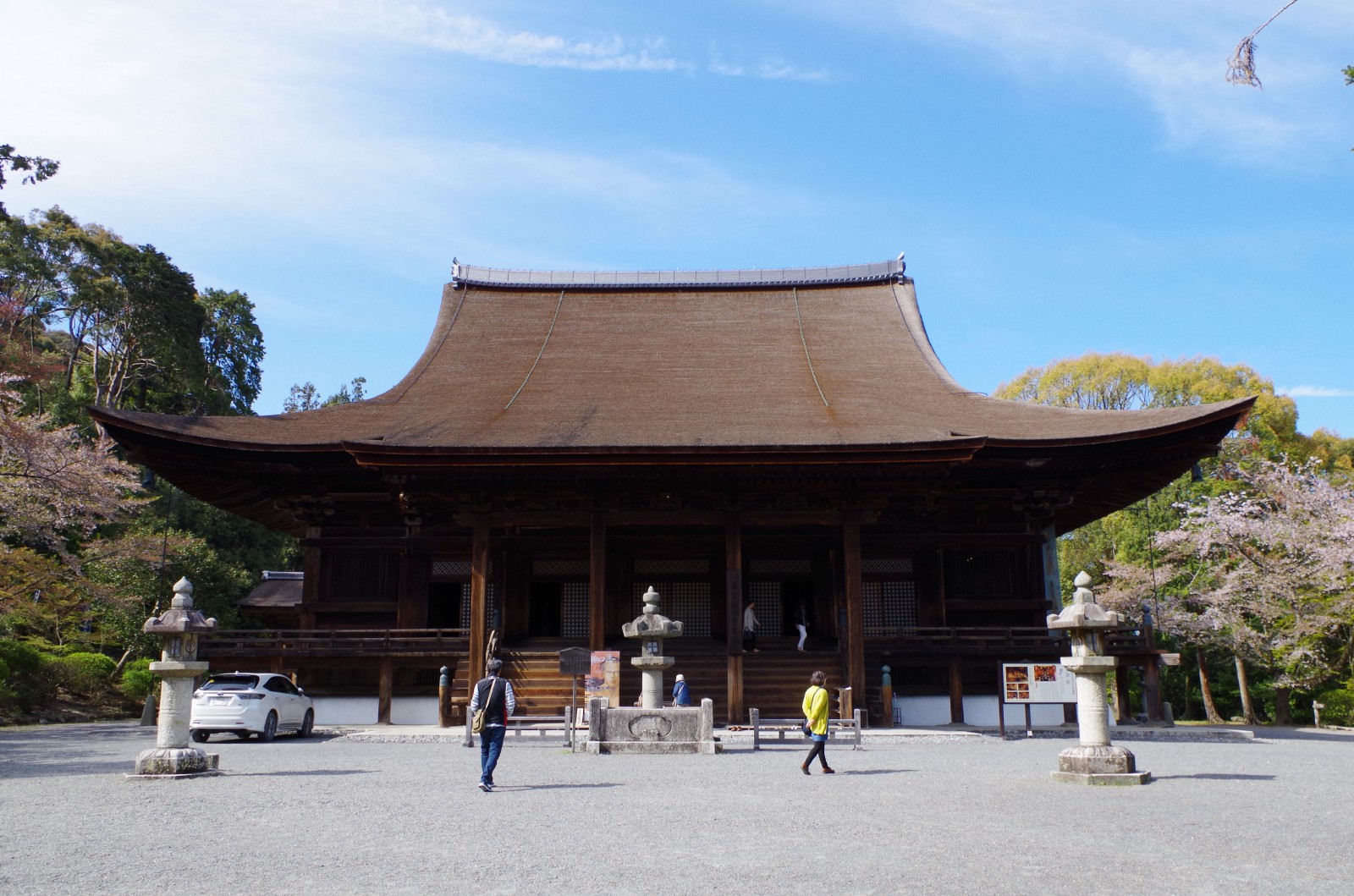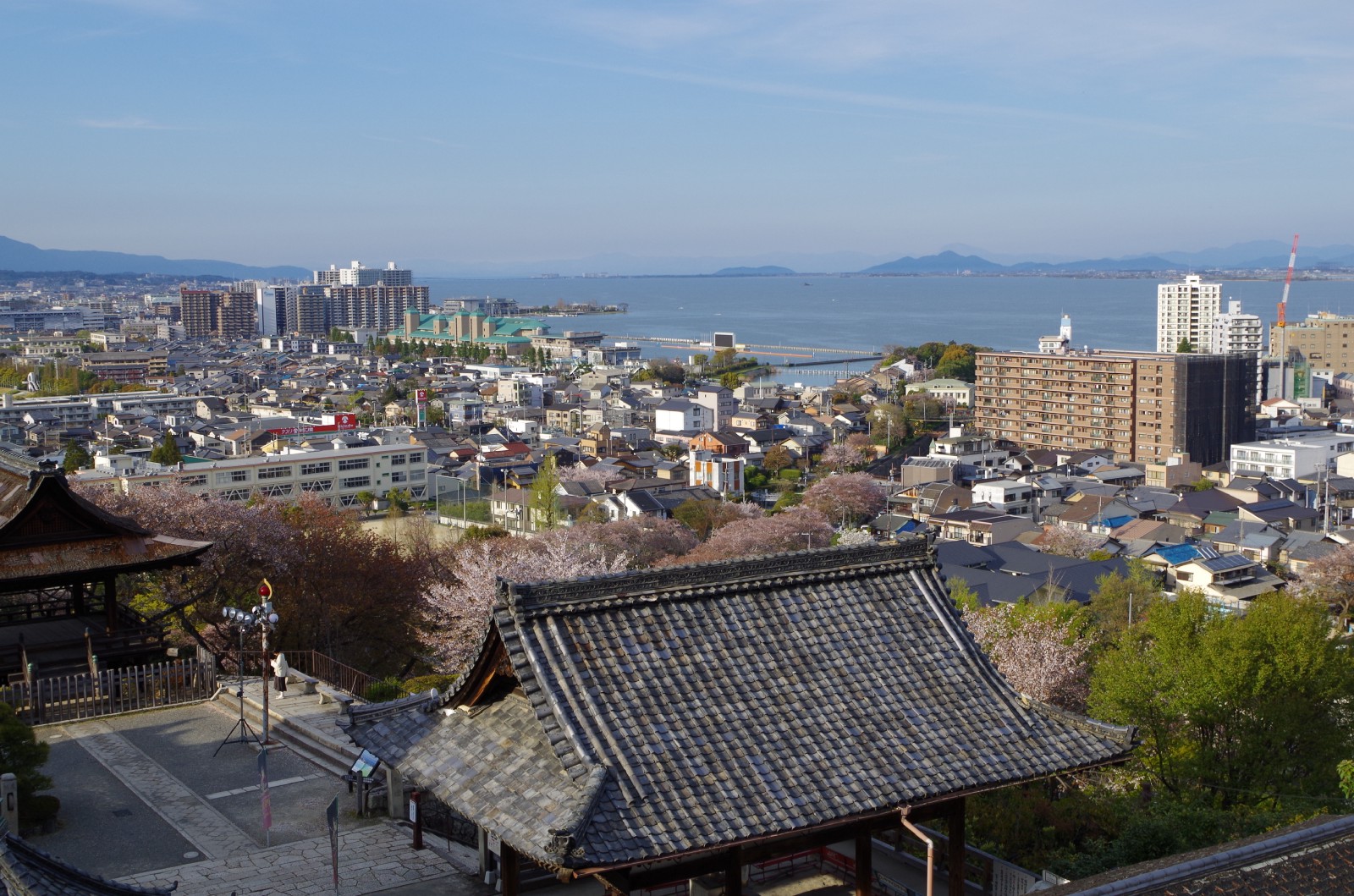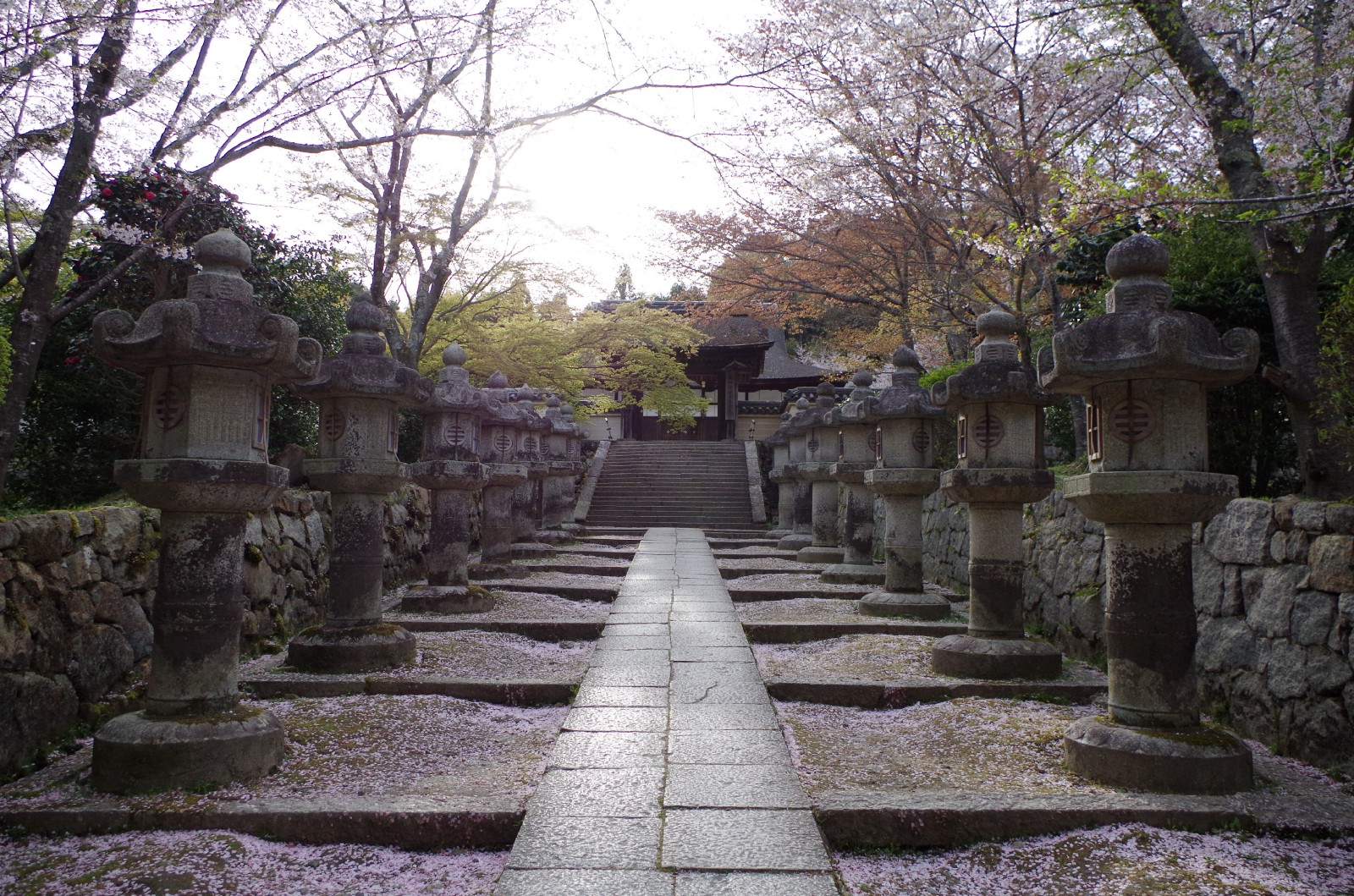 The main hall of the temple named Kondo, located beyond the entrance gate, was built in 1599 and is now preserved as a national treasure. You can enter the building to worship and see a lot of Buddha statues and historical items. 5-min climbing up the hill took me to the nice observatory which overlooks the panoramic views of Lake Biwa and the town.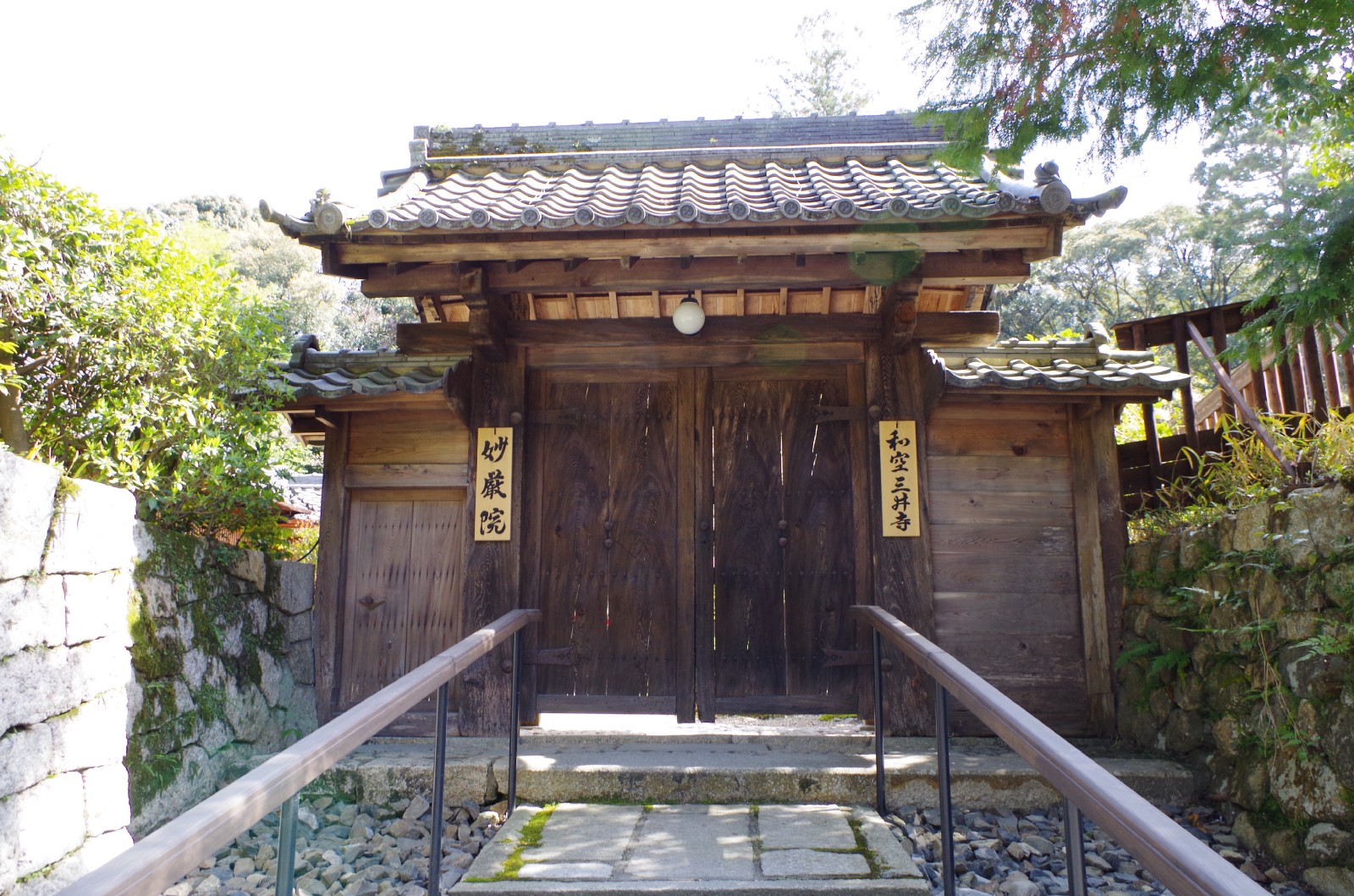 Finally, it's time to check in and see the gorgeous temple-stay room named Waqoo Miidera (和空 三井寺). Before entering the building, the superb garden around it was enough for me to be lost for words. The tranquil Japanese garden is created for you to enjoy four seasons with various plants including cherry blossoms in spring and autumn leaves in autumn.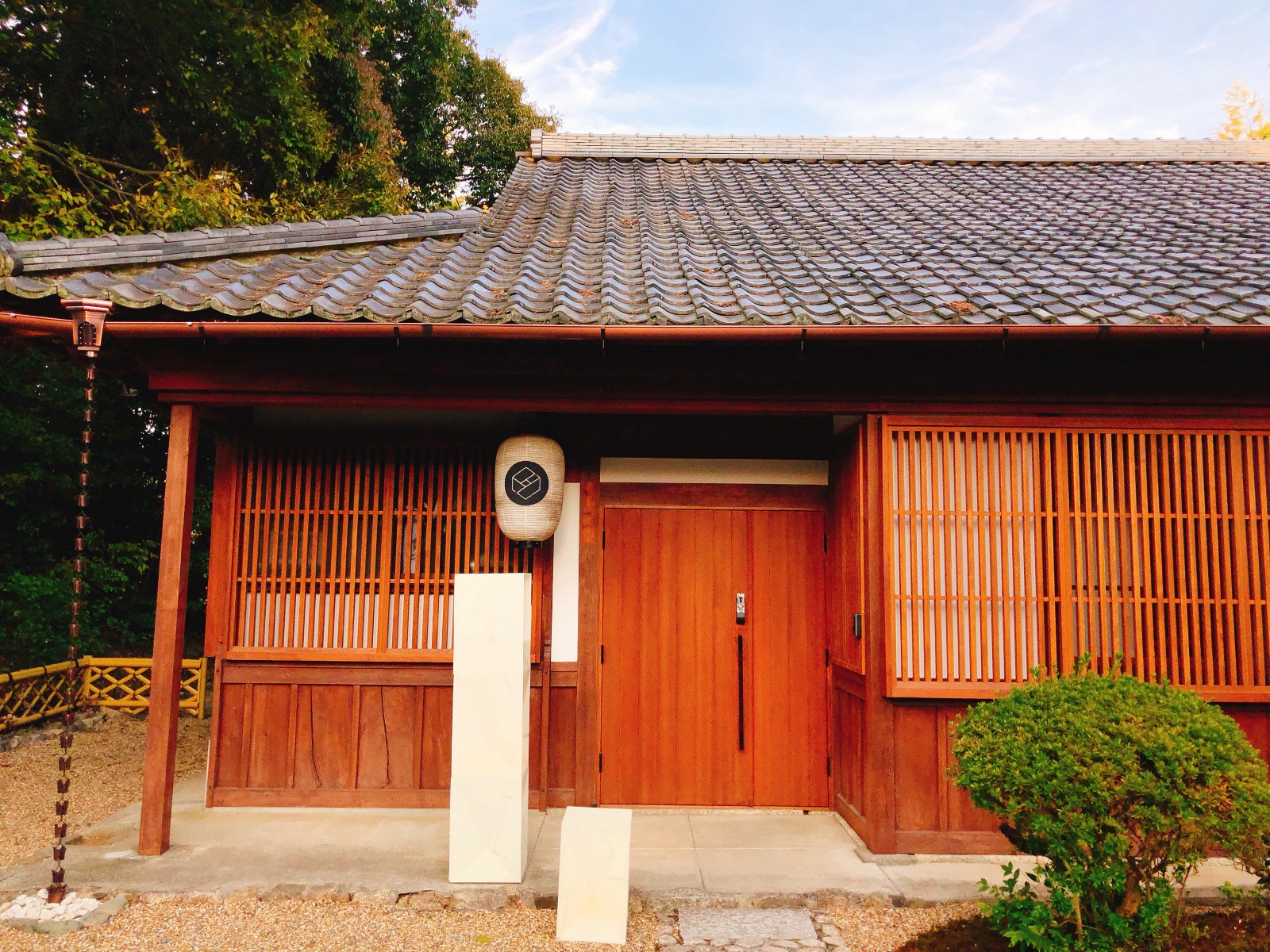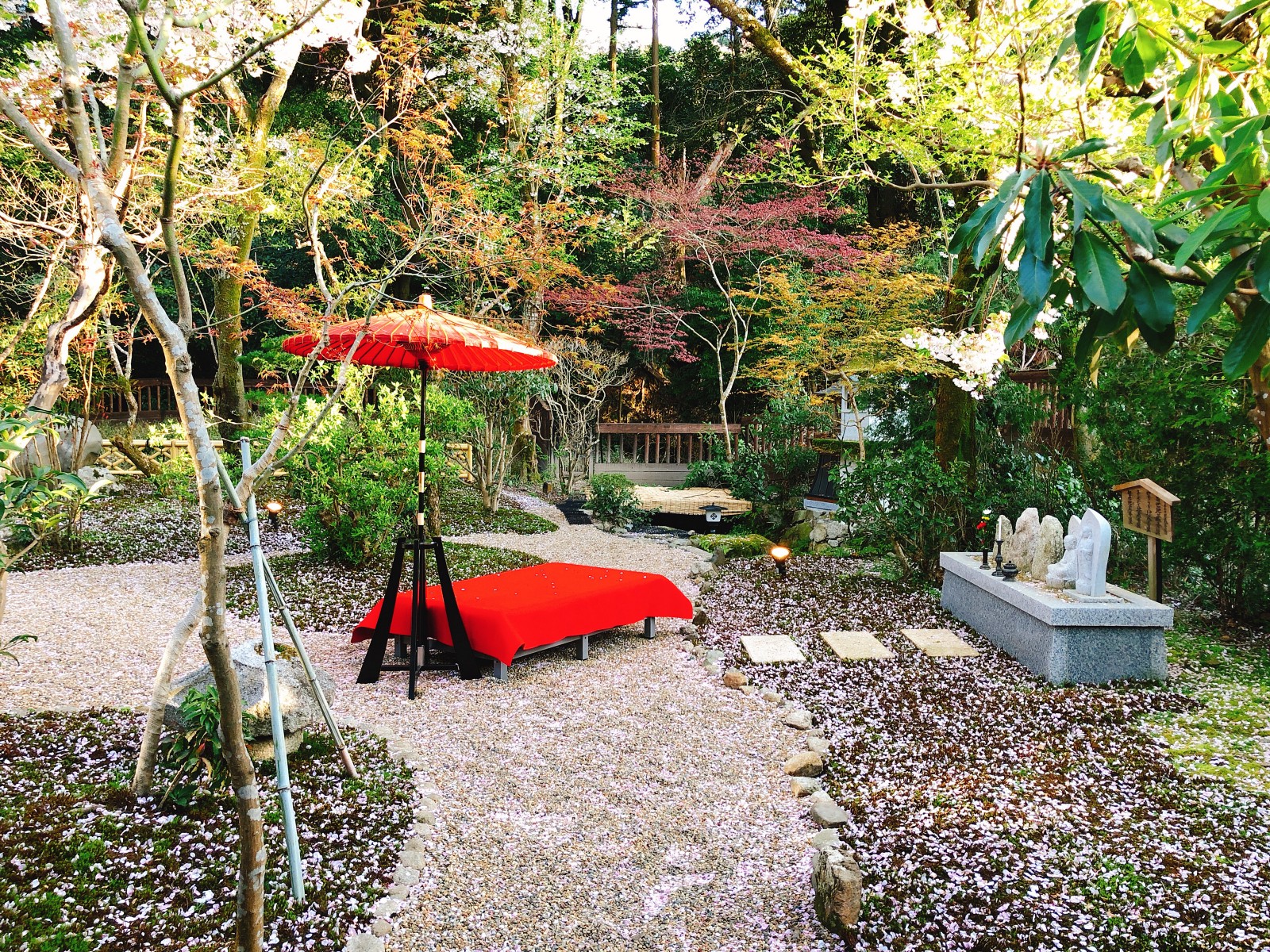 The renovated temple lodging itself, which has been originally used for monks to live in the site since it was built about 400 years ago, looked chic and sophisticated, of course. It is completely rented out to only one group (four people at most) per day, which let me have the luxurious and exclusive time.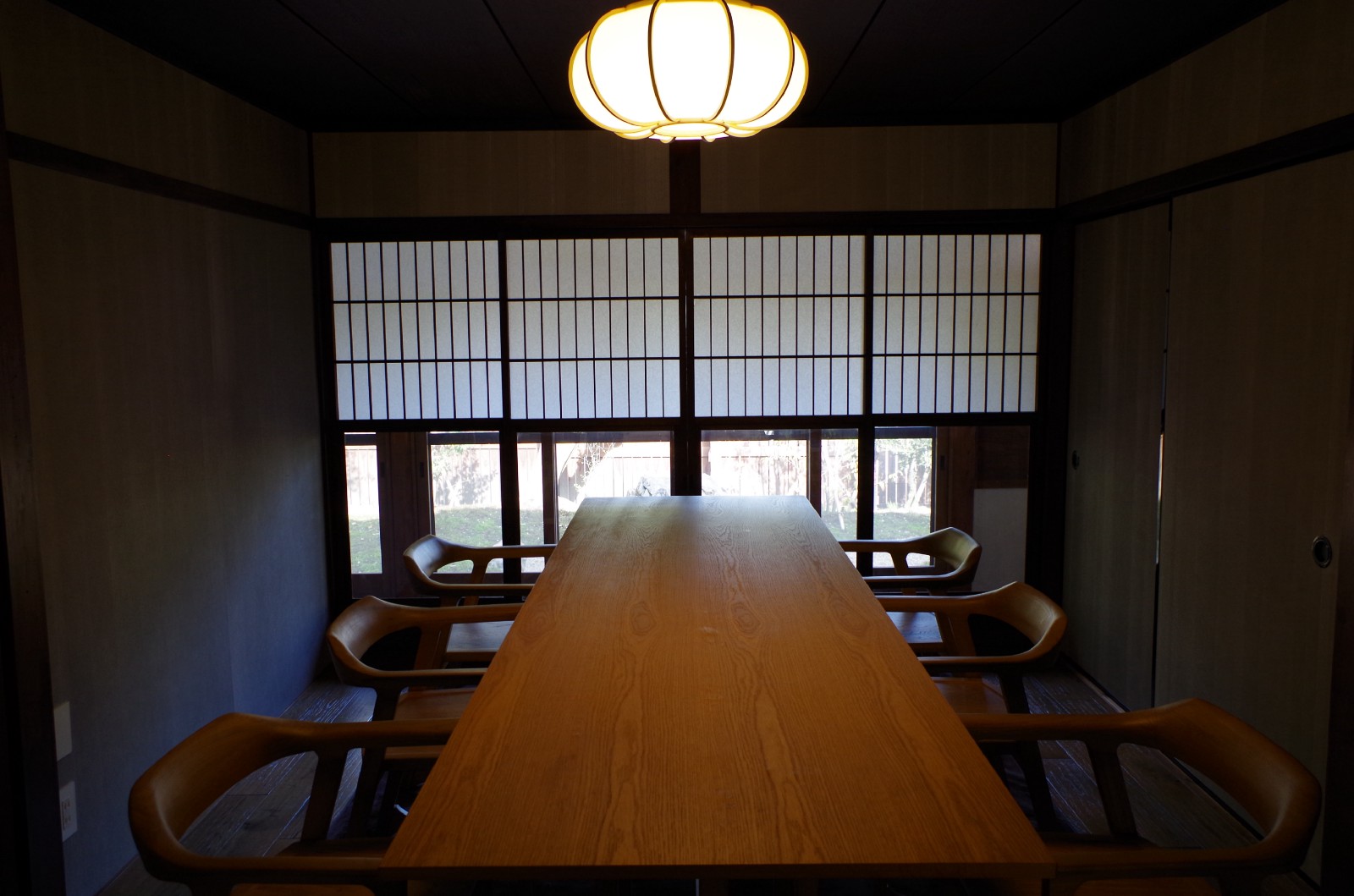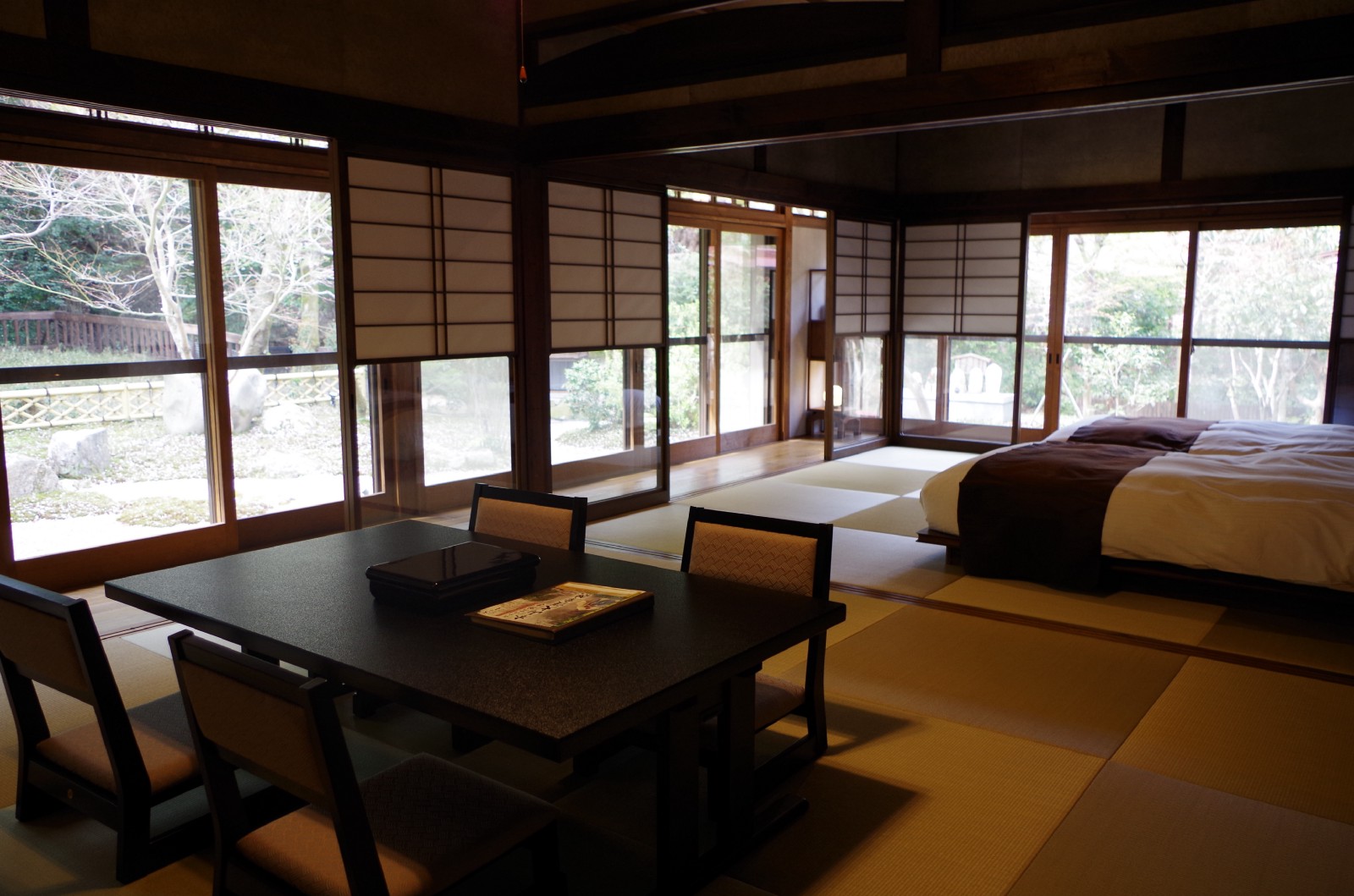 Waqoo Miidera consists of 5 rooms and a kitchen roughly including two bed rooms, which is spacious enough for 1–4 people to stay. The living room and bed rooms have tatami straw floors and have wide windows from which a lot of sunlight streams. I had a relaxing time there viewing the spectacular scenery of the Japanese garden with the sound of birds singing.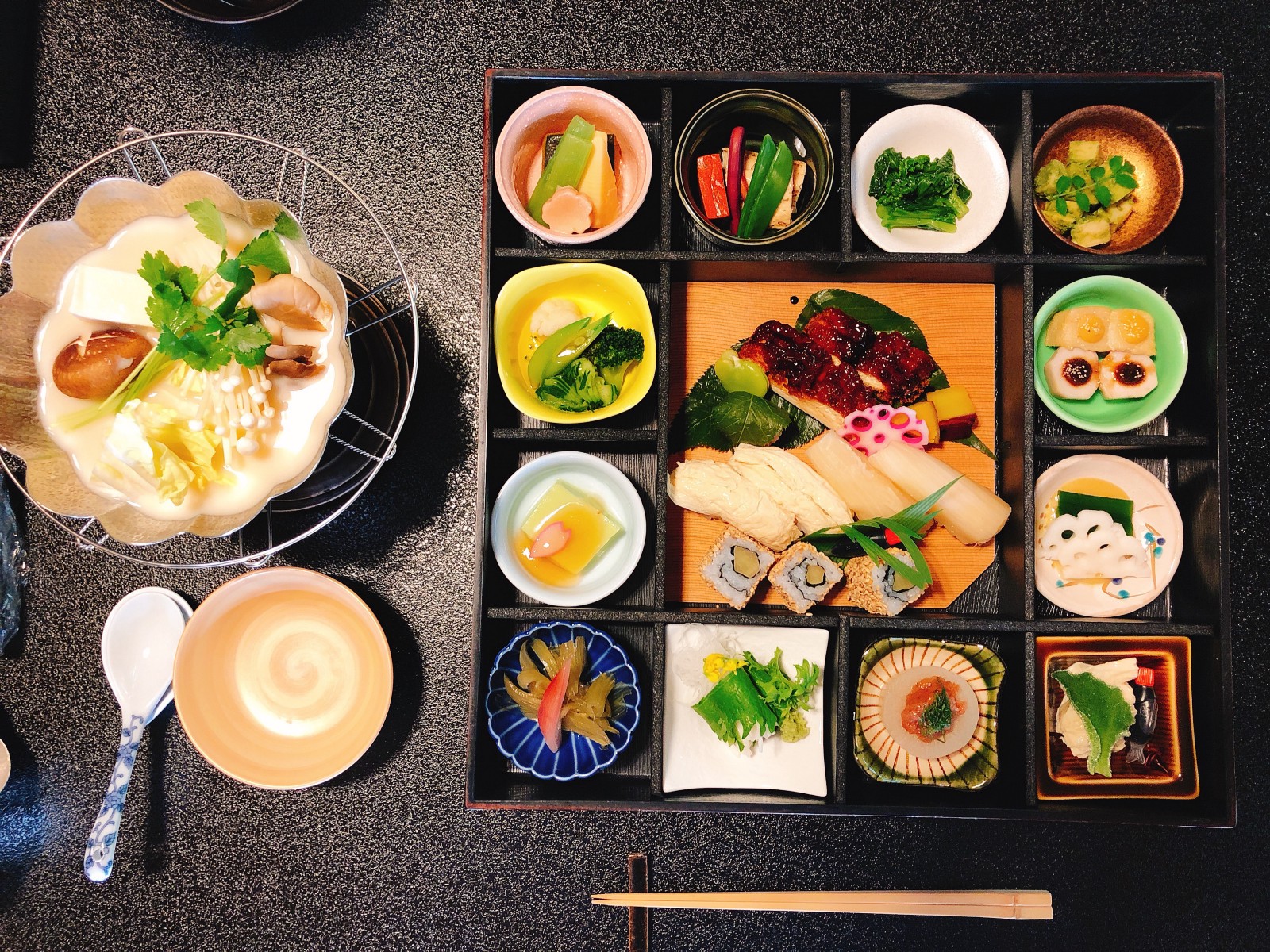 Seeing the garden lit up after the sun sets from the living room, I had the once-in-a-lifetime dinner served by one of the most renowned Kaiseki restaurants in Shiga, Kiyomoto. Typical temple lodgings serve the Buddhist vegetarian cuisine (known as Shojin Cuisine) which tastes a little plain, however, the Kiyomoto's Kaiseki cuisine is offered with richer tastes. The beautiful-looking dinner also entertained me visually. A variety of drinks are lined up there such as Japanese Sake, beer and wine.
The temple stay gives you flexibility with various dining options from booking the seats of famous restaurants to arranging for an experienced chef to cook your dishes at the temple lodging.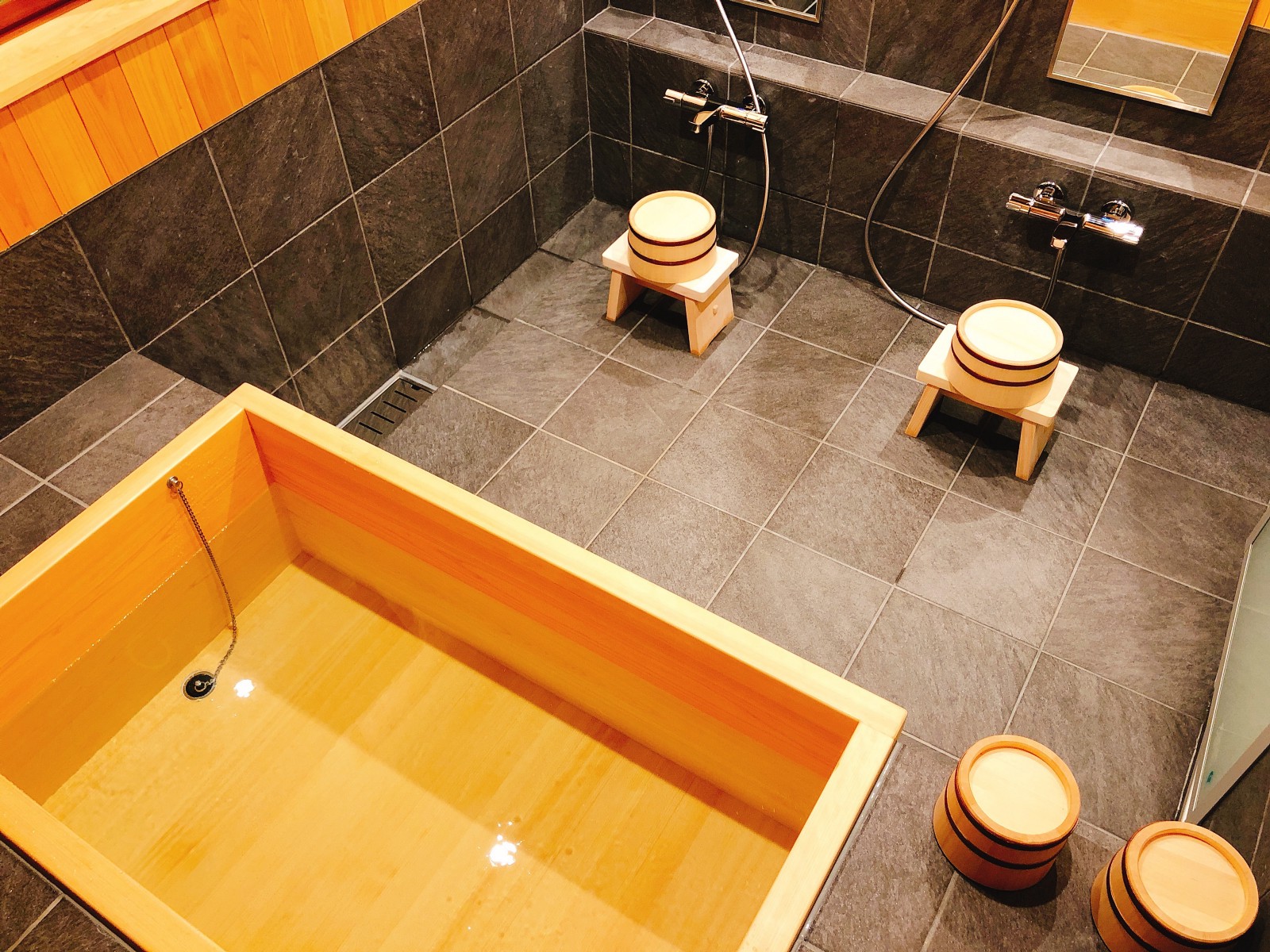 After dinner, I soaked in the Onsen-style bath which is made of cypress wood. You don't need any bath additive to enjoy bath time since the cypress bath smells really nice. Fulfilling bath amenities from quality shampoo to shower gel are available.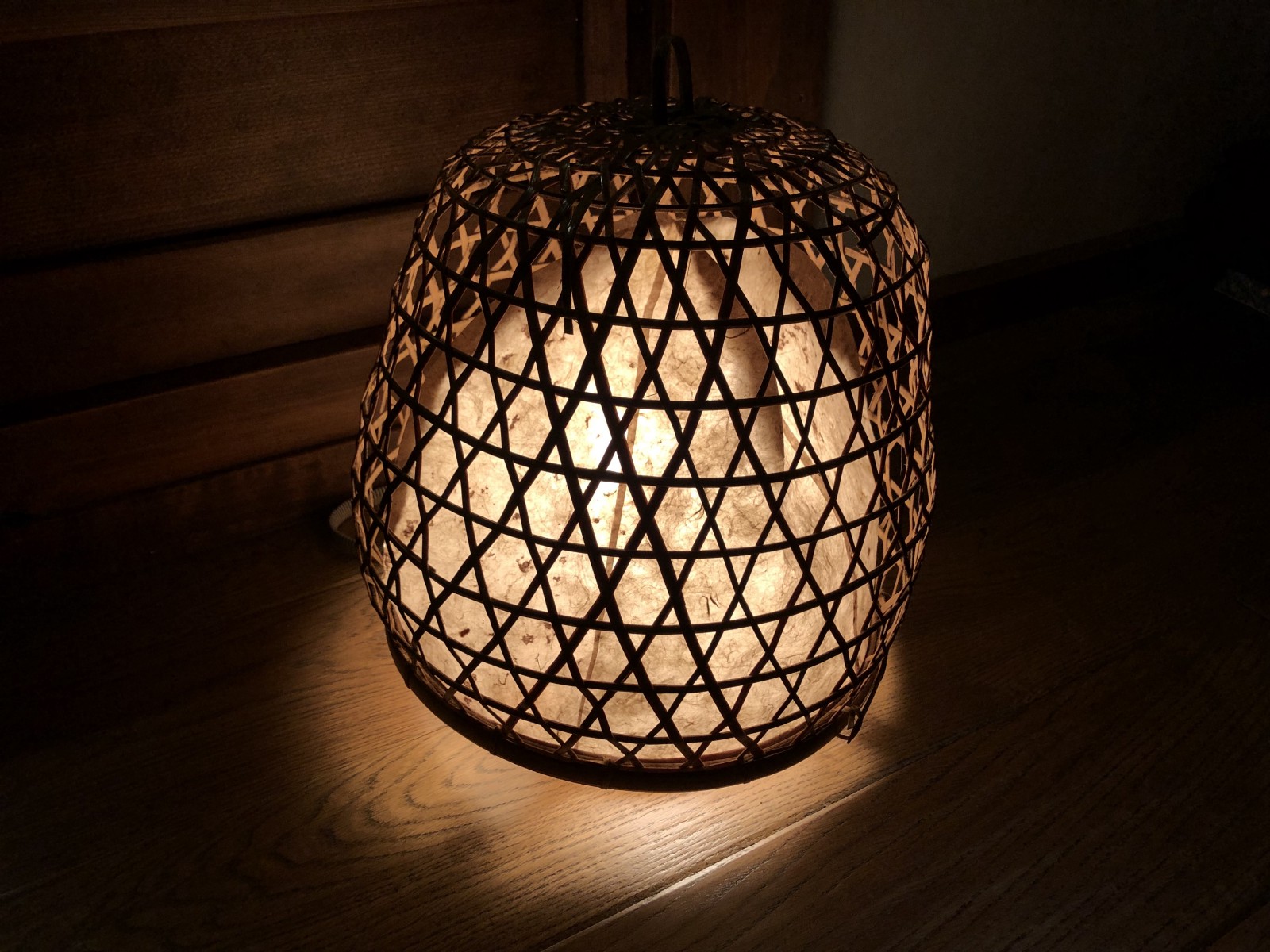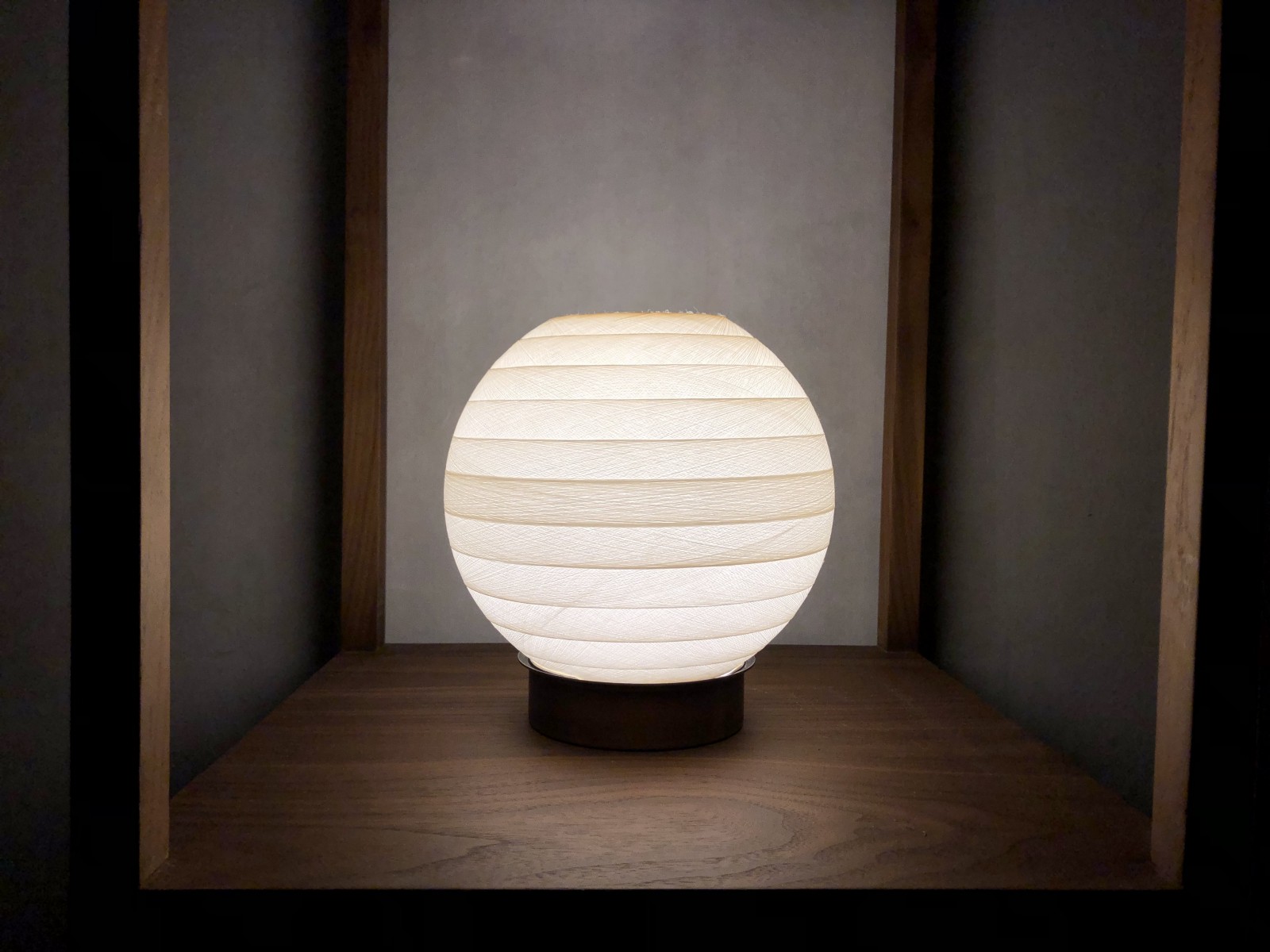 I felt that the whole temple stay was well-designed with a great attention to detail, for example, creative lighting equipment scattered around the rooms. In the temple lodging, there are some exclusive properties related to Tendai Buddhism that you cannot see unless you stay there: the buddha statues (Fudo Myoo), the hanging scroll written about 400 years ago, etc.
>>Book the one and only temple lodging right now!!<<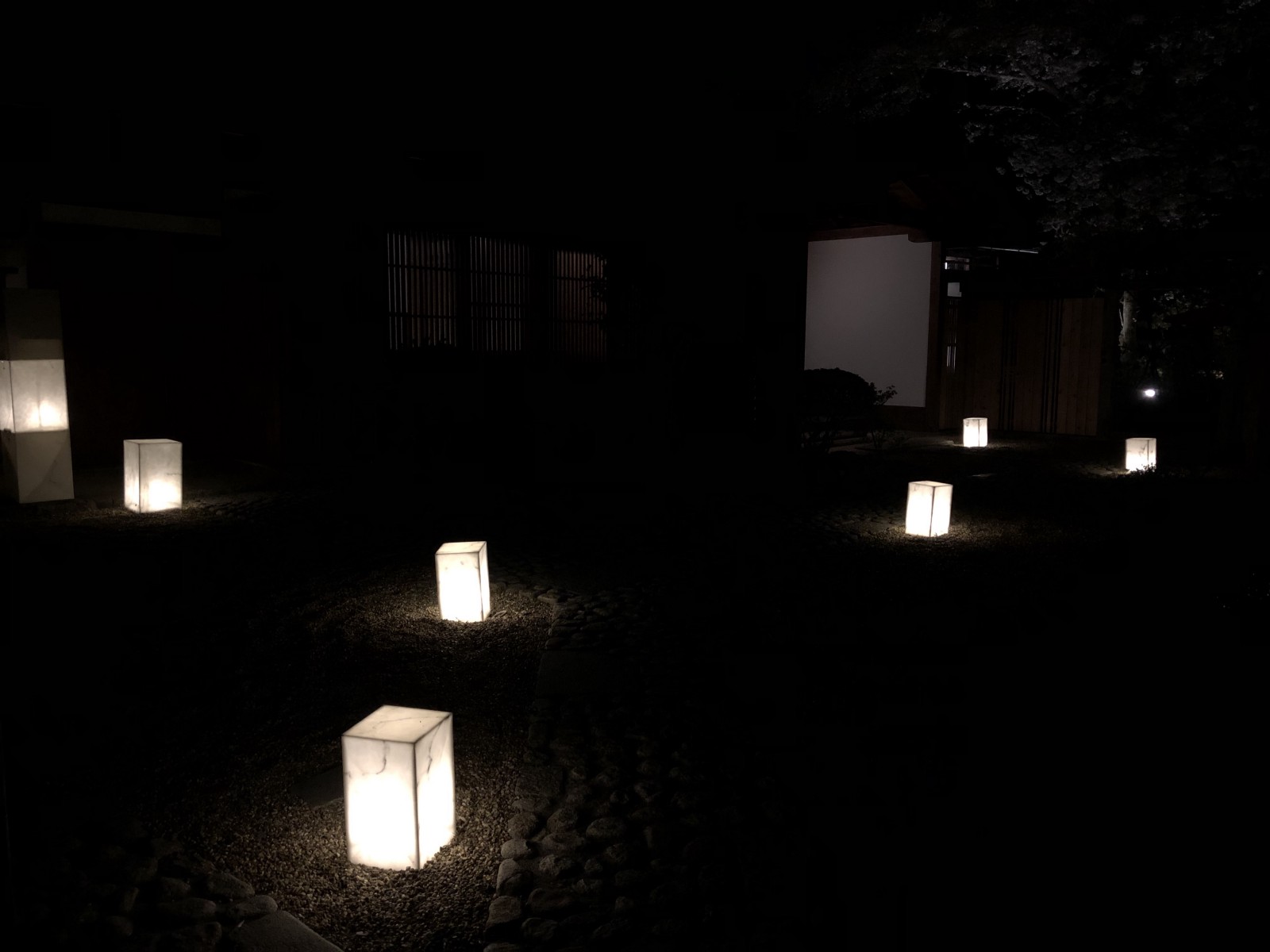 Miidera Temple is available to tourists from 8:00 AM to 5:00 PM, but I was allowed to freely take a look around the temple after closing the gates as a privilege of the guests of Waqoo Miidera. Strolling in the site of the temple at night shining light with Japanese lanterns is a very rare experience especially for tourists from overseas, isn't it?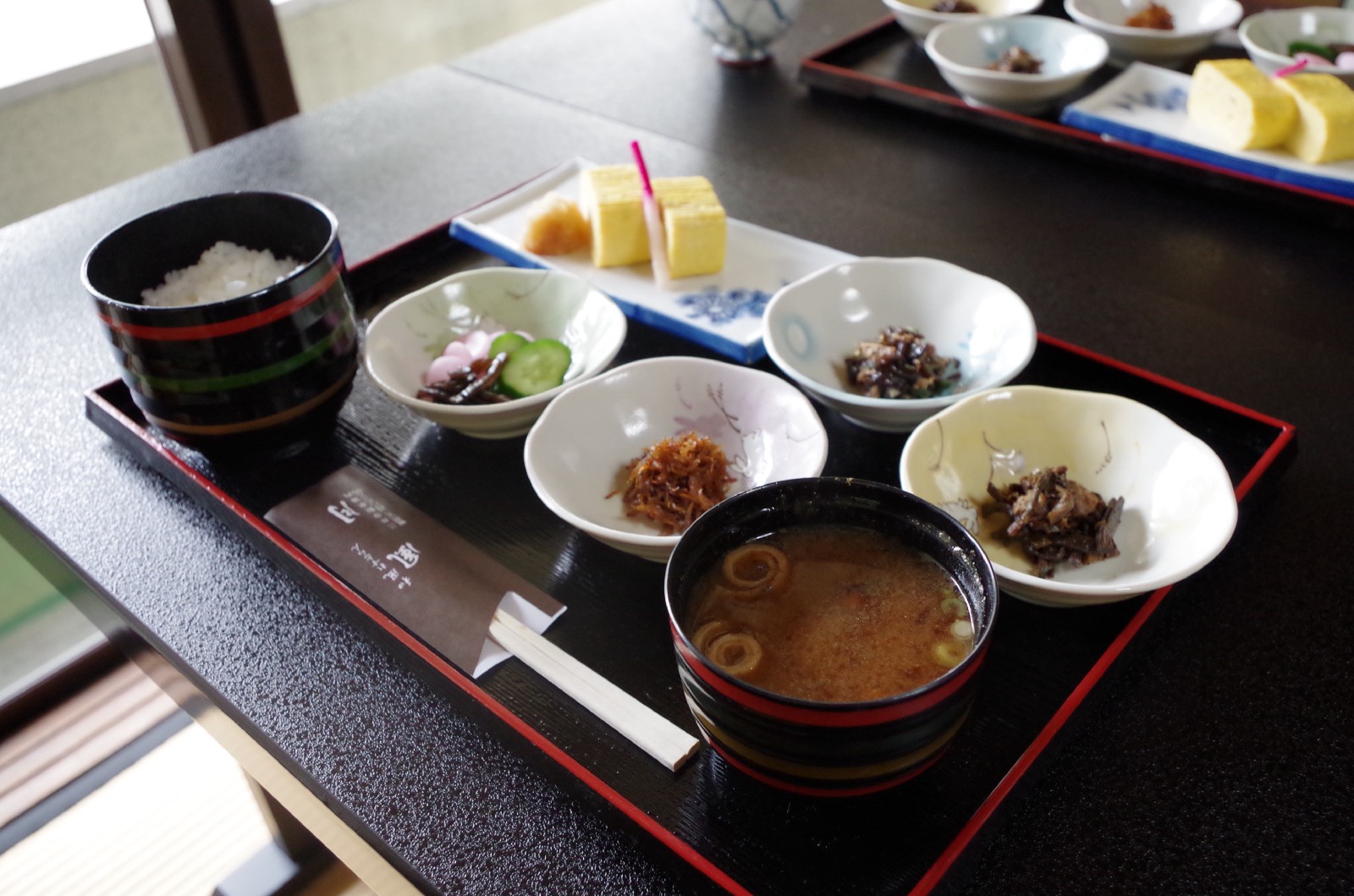 On the following morning, I woke up easily with modest sunlight and enjoyed viewing the serene garden again, and then, I was guided to the Japanese food restaurant in the site of the temple for breakfast. An elegant Japanese Teishoku (Japanese-style set meal) consisting of a bowl of rice, miso soup and side dishes was served. It looked simple, nevertheless, I felt this was the authentic Japanese food experience.
You are granted other privileges at the temple lodging. What you can imagine the most easily is Zen meditation. Specially, a personal monk only for you instructs you on the basics of the Zen meditation at the building designated as a national treasure privately.
One of other interesting optional experiences is a mountain ascetic strolling called Yamabushi in Japanese, where you can disguise yourself as an authentic Buddhist monk with a white robe and be guided to mountain to experience their practice. This is the precious opportunity to learn the Shugendo doctrine through the Yamabushi experience.
Overall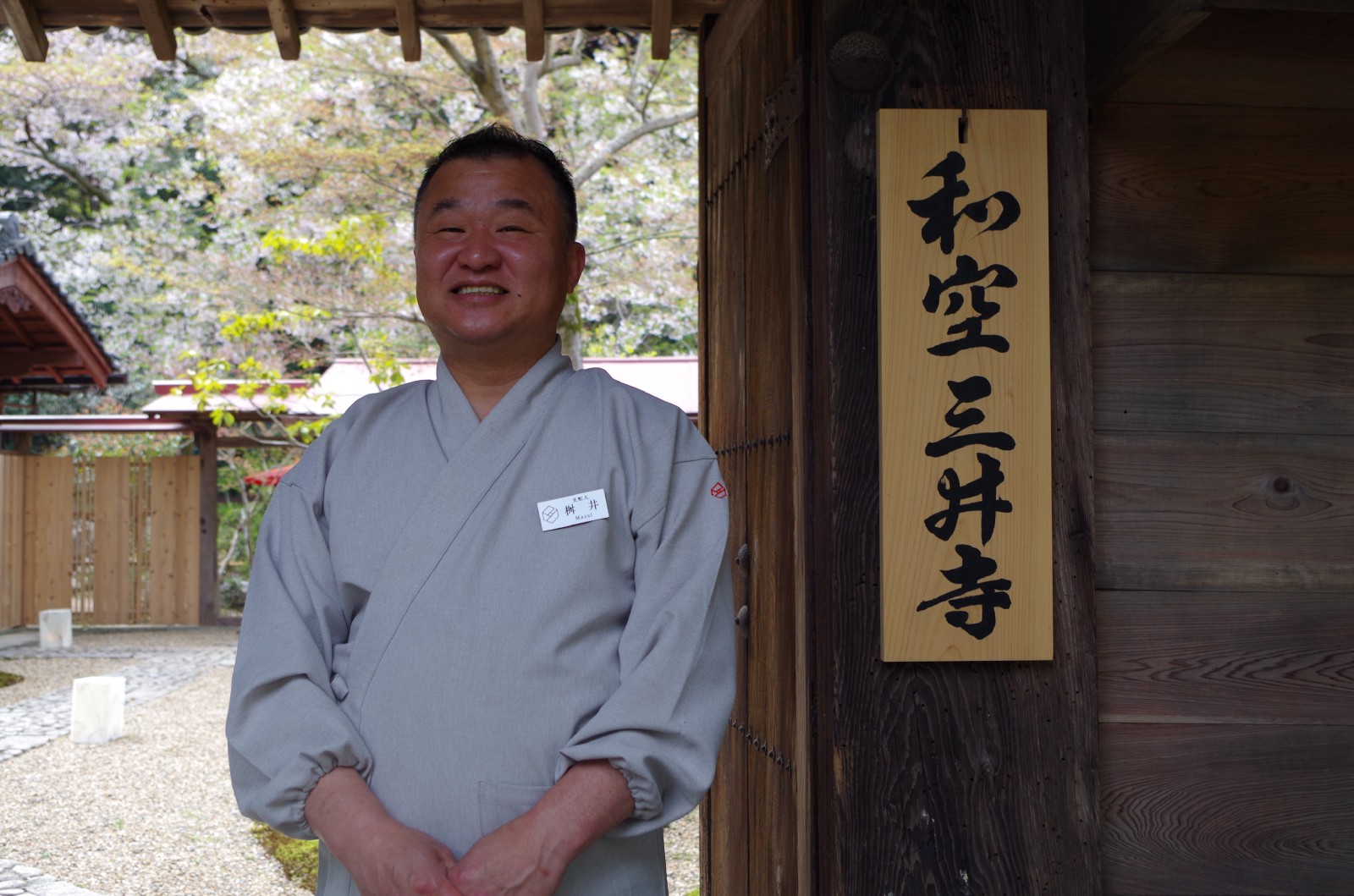 Personally, I had visited majestic temples or stayed at top-rated Ryokan (Japanese style hotels) for several times. However, I had not had that unique and impressive experience until I stayed at the Waqoo Miidera temple lodging. It is quite difficult to find that place filled with history and traditional cultures that you can stay overnight in Japan. I heard many stories about Buddhism and Miidera Temple from the facility manager whose name is Mr. Masui. He has outstanding knowledge about the religion and the temple (of course, they can welcome you with multilingual staff including English and Chinese). I was very much pleased with his hospitality! Thank you very much for that luxurious and unbelievable time, Mr. Maui. How about spending a few days on your trip to Japan monopolizing the mysterious temple-stay place.
▽Check the availability of the Waqoo Miidera now!▽
You can enjoy seasonal faces of the temple and temple lodging's garden whenever you visit. Cherry blossoms i and red-tint leaves are lit up at night in spring (late March to mid April) and in autumn (mid November to early December).
▽Check out this Miidera Temple guide from must-see attractions to history▽
Be sure to check out other temple lodging spots in Japan from the following articles!
▶Shukubo: 10 Best Temple Stays in Japan
▶5 Best Temple Stays near Tokyo
▶Temple Lodging: 5 Best Temples to Stay near Kyoto
▽Subscribe to our free news magazine!▽

For more reliable reviews of unique experiences in Japan, check out these articles below, too.
▽Related Articles▽
▼Editor's Picks▼
---