How to Charter a Private Jet in Japan
Luxury in the Skies: The Ultimate Guide to Chartering a Private Jet in Japan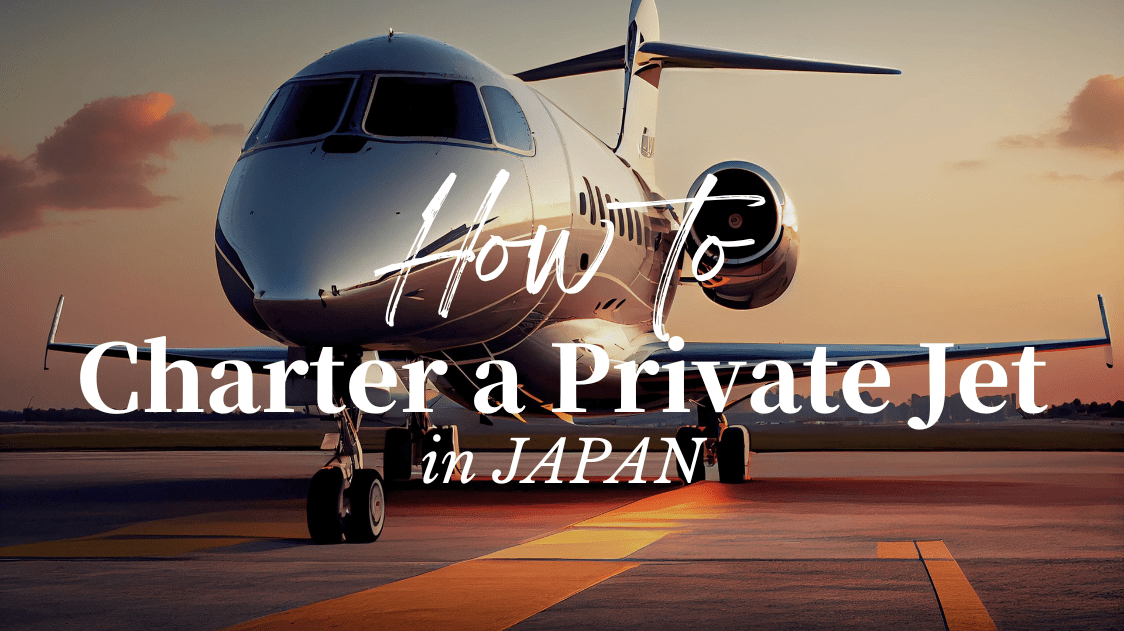 Chartering a private jet is not an everyday occurrence, but for those seeking an "out-of-the-ordinary" travel experience in Japan, it is a luxurious option worth considering.
Perhaps you've thought about the idea but never truly considered it as a viable choice. The good news is that Japan offers a diverse range of options when it comes to private jet chartering services, each providing a unique and tailored experience to meet your needs.
Whether you're actively seeking information on how to elevate your journey or simply curious about what's available, in this article I will introduce to you how to charter a private jet in Japan as well as share with you some of the best private jets chartering services in Japan, ensuring your trip is nothing short of extraordinary.
---
Charter a Private Jet in Japan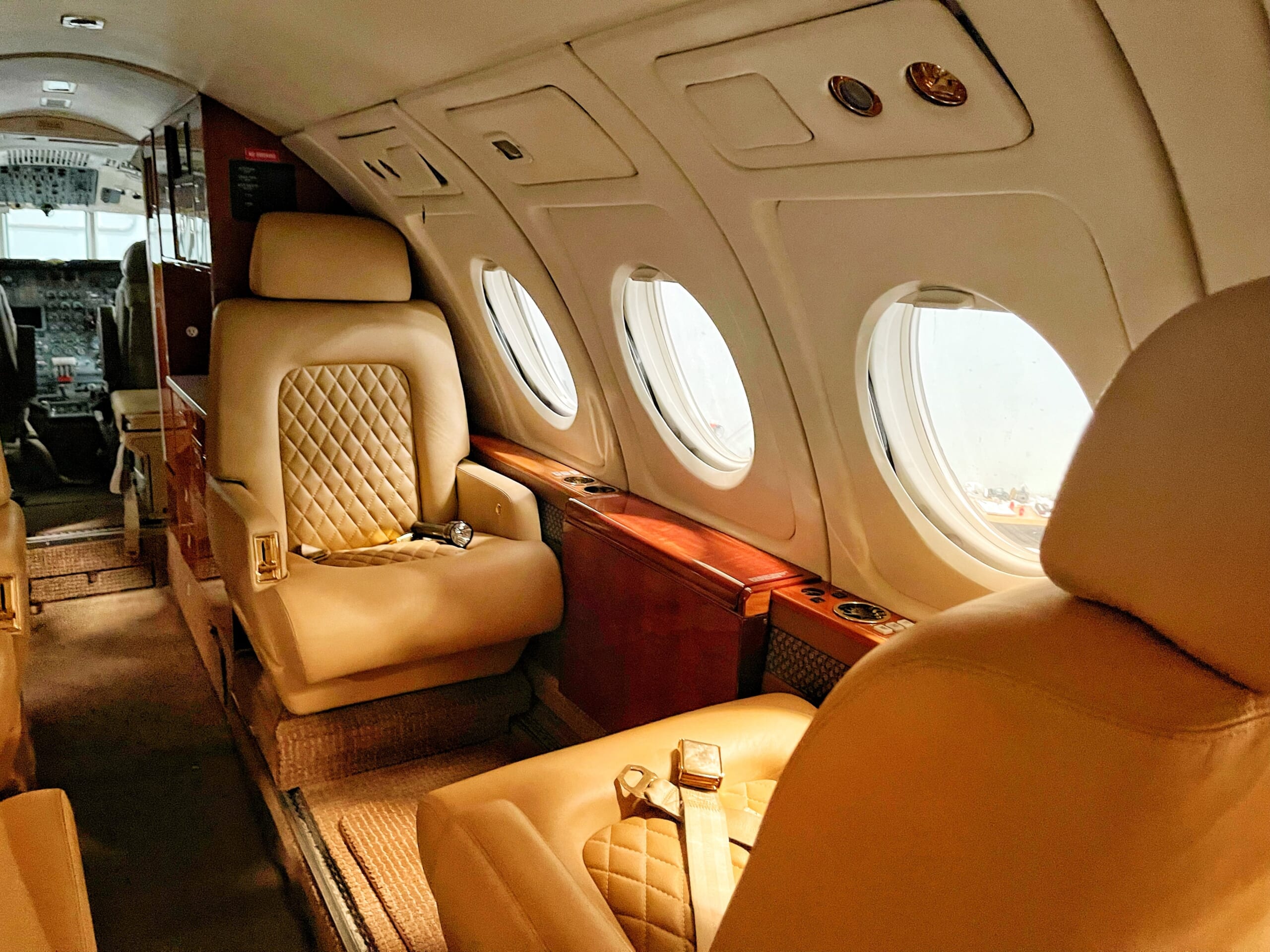 When you charter a private jet in Japan, you're opting for a truly unique and luxurious way to travel. Unlike commercial flights, chartering a jet provides a personalized experience that caters specifically to your needs. For those who can afford it, this means the freedom to choose your own schedule, destinations, and even the aircraft type.
The process is straightforward: you contact a private jet charter company, discuss your travel requirements, and they handle the rest. This non-conventional mode of transportation adds an element of excitement to your journey, turning the travel itself into an integral part of your adventure in Japan.
The luxurious feel of a private jet is unmatched. From plush seating to gourmet meals, every detail is designed to provide maximum comfort and pleasure. Plus, no other transportation method can offer the ability to tailor your trip to your exact specifications. Whether it's a business trip or a leisurely vacation, chartering a private jet in Japan will undoubtedly elevate your travel experience to new heights.
There are practically 2 ways of chartering a private jet which are by "contacting directly to the airline" or "contacting a charter agency".
Charter directly to the Airline
1. ANA Business Jet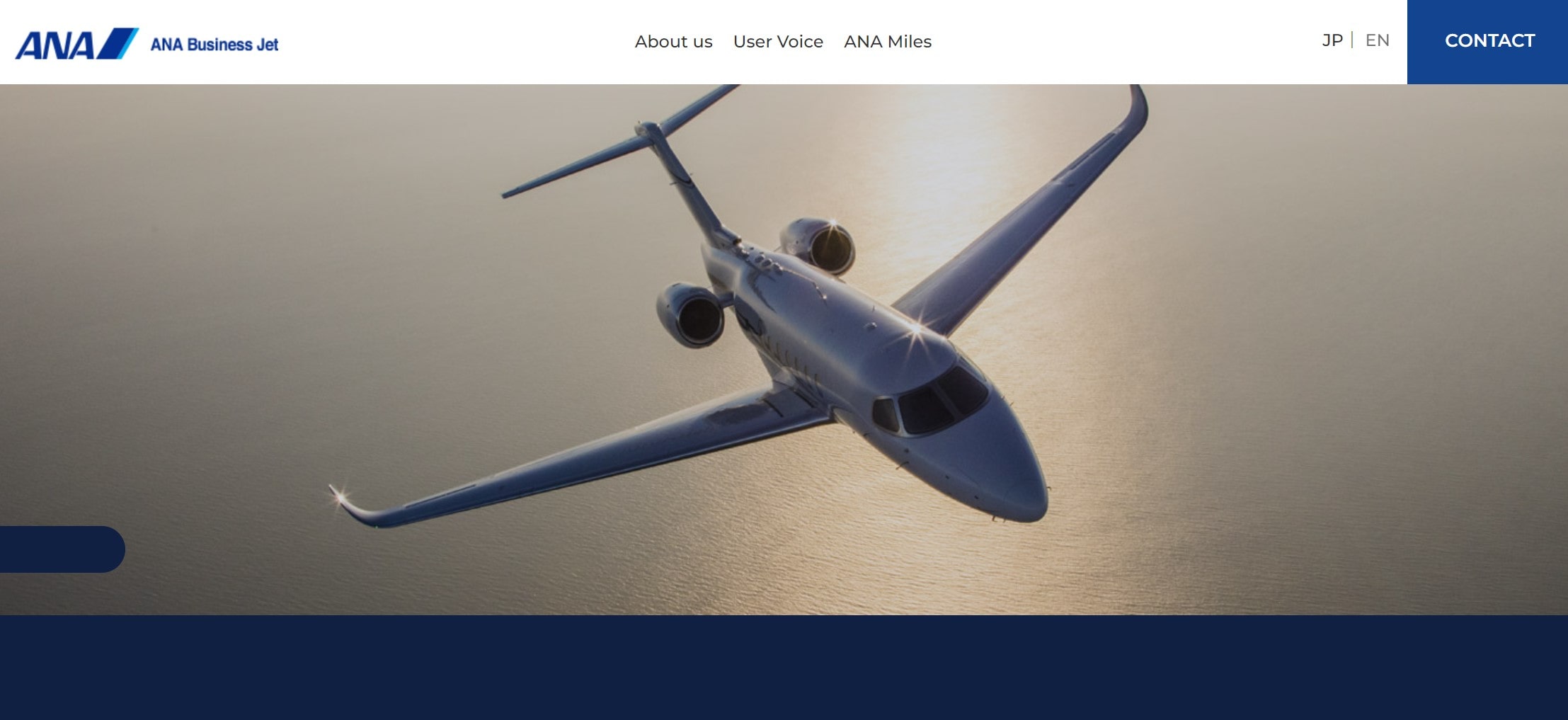 The first airline on our list is ANA Business Jet which is a collaboration between All Nippon Airways (ANA), and HondaJet, a renowned aircraft manufacturer. Together, they provide a unique and top-notch private jet service that caters to the needs of business travelers and tourists alike.
The service combines ANA's excellence in hospitality with the state-of-the-art technology and design of HondaJet aircraft, ensuring a smooth, comfortable, and exclusive travel experience. Whether you're traveling for business or pleasure, ANA Business Jet offers a personalized and prestigious way to explore Japan and beyond.
▶ANA Business Jet official website: https://www.anabj.co.jp/en/
2. JAL Business Aviation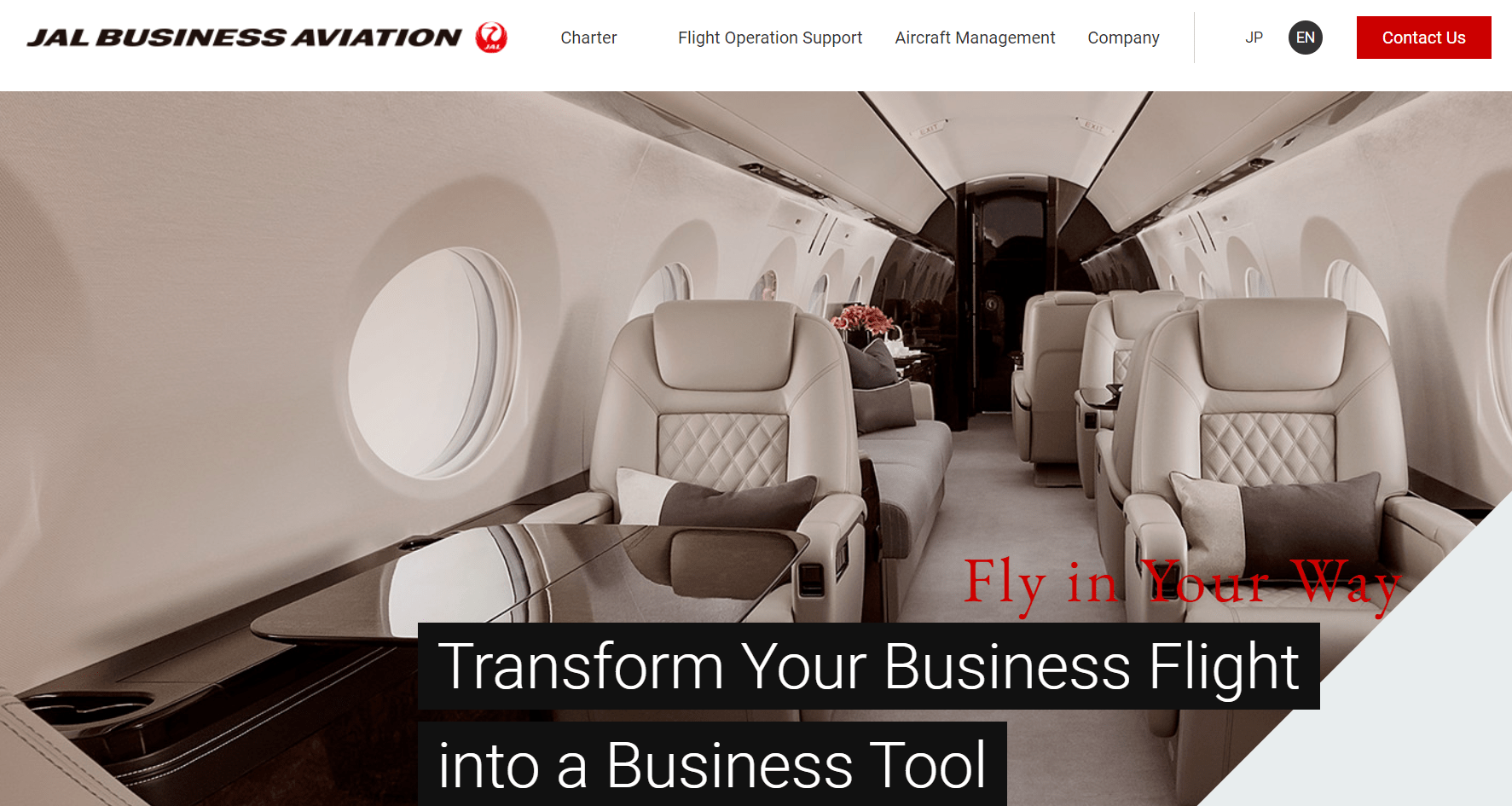 JAL Business Aviation is a subsidiary of Japan Airlines (JAL), offering private jet services to meet the growing demand for exclusive and personalized travel. Catering to both business and leisure travelers, JAL Business Aviation provides a range of services including chartered flights, aircraft management, and consulting services for those looking to own or lease a private jet.
With a focus on luxury and convenience, customers can enjoy a seamless and comfortable travel experience, free from the common hassles of commercial flights. The company's fleet includes state-of-the-art aircraft, ensuring that passengers reach their destinations with the utmost speed and comfort.
▶JAL Business Aviation official website: https://www.jalba.co.jp/en/
3. Aero Asahi Corporation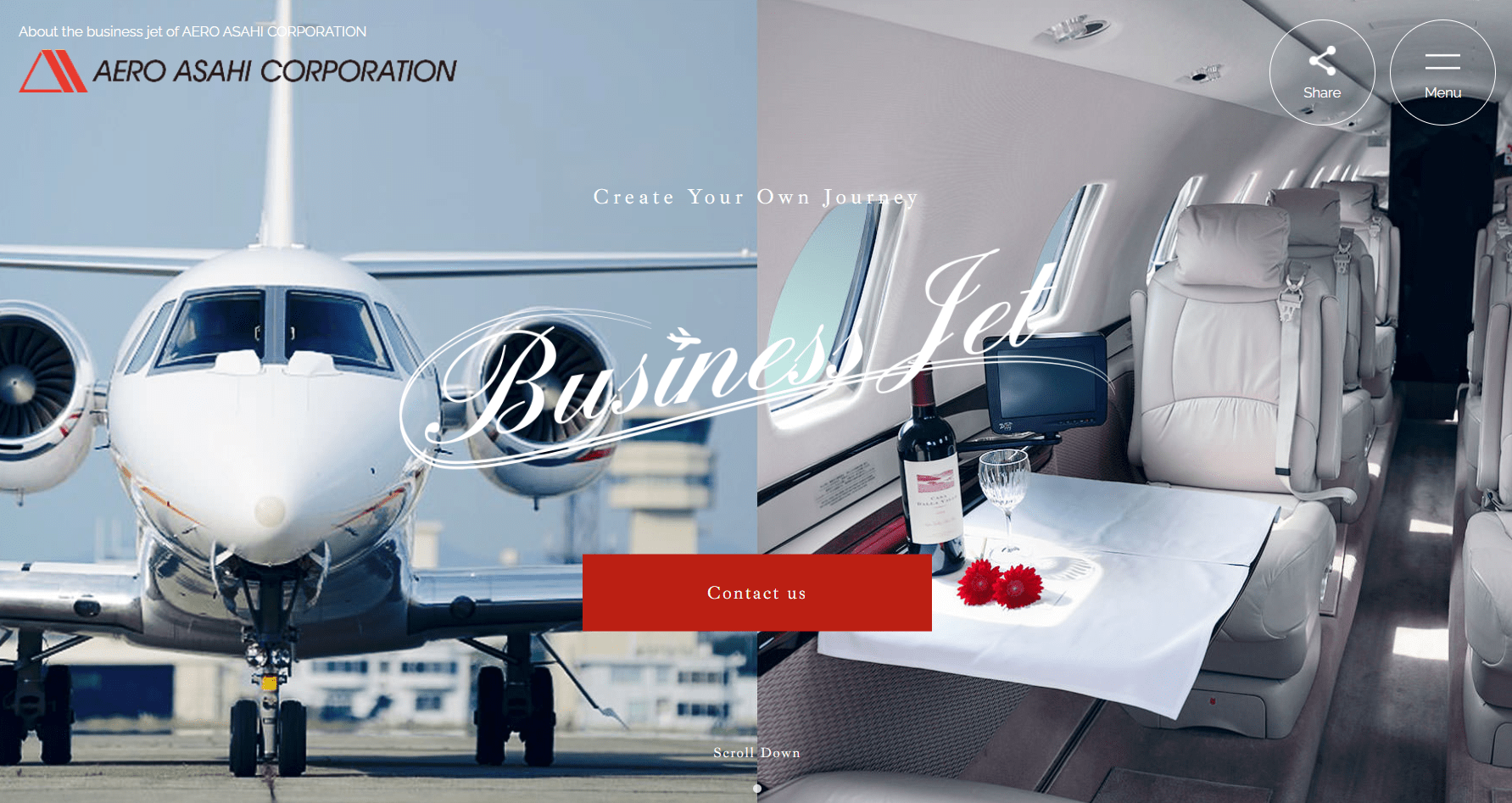 Next, we have Aero Asahi Corporation which is another well-established aviation company in Japan that offers a variety of air transportation services. With a fleet that includes helicopters and fixed-wing aircraft, Aero Asahi caters to a diverse range of needs, from passenger transport to emergency medical services.
When it comes to charter flights, they provide a convenient and flexible travel option for tourists and business travelers alike. This allows passengers to bypass the constraints of commercial airline schedules and create an itinerary that suits their individual needs.
▶Aero Asahi Corporation official website: https://www.aeroasahi.co.jp/business_jet/
Contacting a Charter Agency
4. Hankyu Travel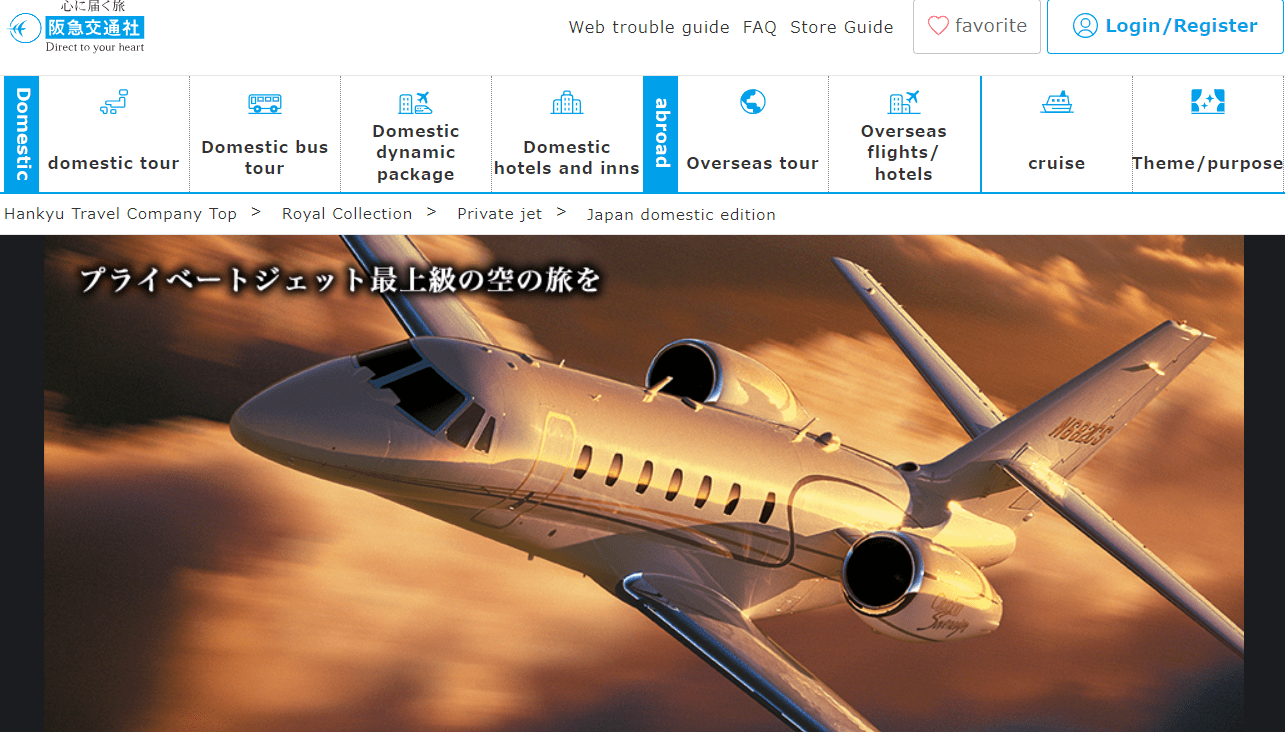 Hankyu Travel is a prominent travel agency in Japan that offers a range of travel-related services to meet the diverse needs of its customers. Among their offerings, their private jet chartering service stands out as a premium option for those seeking a luxurious and hassle-free travel experience.
When you opt for a private jet charter with Hankyu Travel, you have the flexibility to create a customized itinerary that suits your schedule and preferences. The company ensures a seamless and comfortable journey, providing travelers with the convenience and exclusivity of flying on a private jet.
▶Hankyu Travel official website: https://www.hankyu-travel.com/
5. AIROS Skyview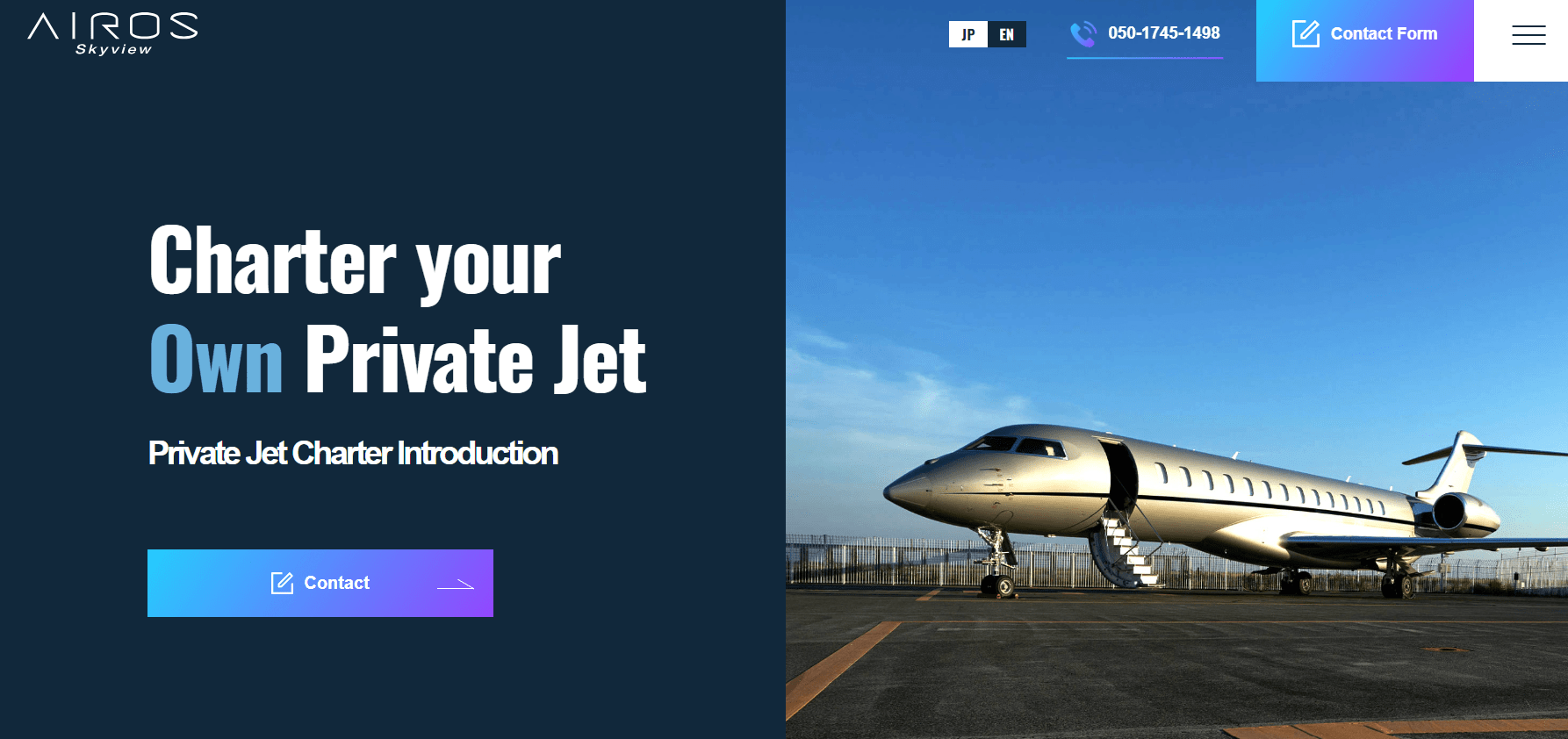 AIROS Skyview is a distinguished aviation company in Japan that specializes in providing private jet charter services. In collaboration with Air X, AIROS Skyview revolutionizes private jet chartering, offering a swift, three-minute booking process catering to both individuals and corporations.
With various contact options including online, phone, or form, customers can conveniently inquire about prices, dates, and other relevant details. With a fleet of state-of-the-art aircraft, AIROS Skyview offers an exclusive and luxurious travel experience for those seeking a personalized and convenient mode of transportation.
▶AIROS Skyview official website: https://skyview.airos.jp/en/jet
6. Fuji Business Jet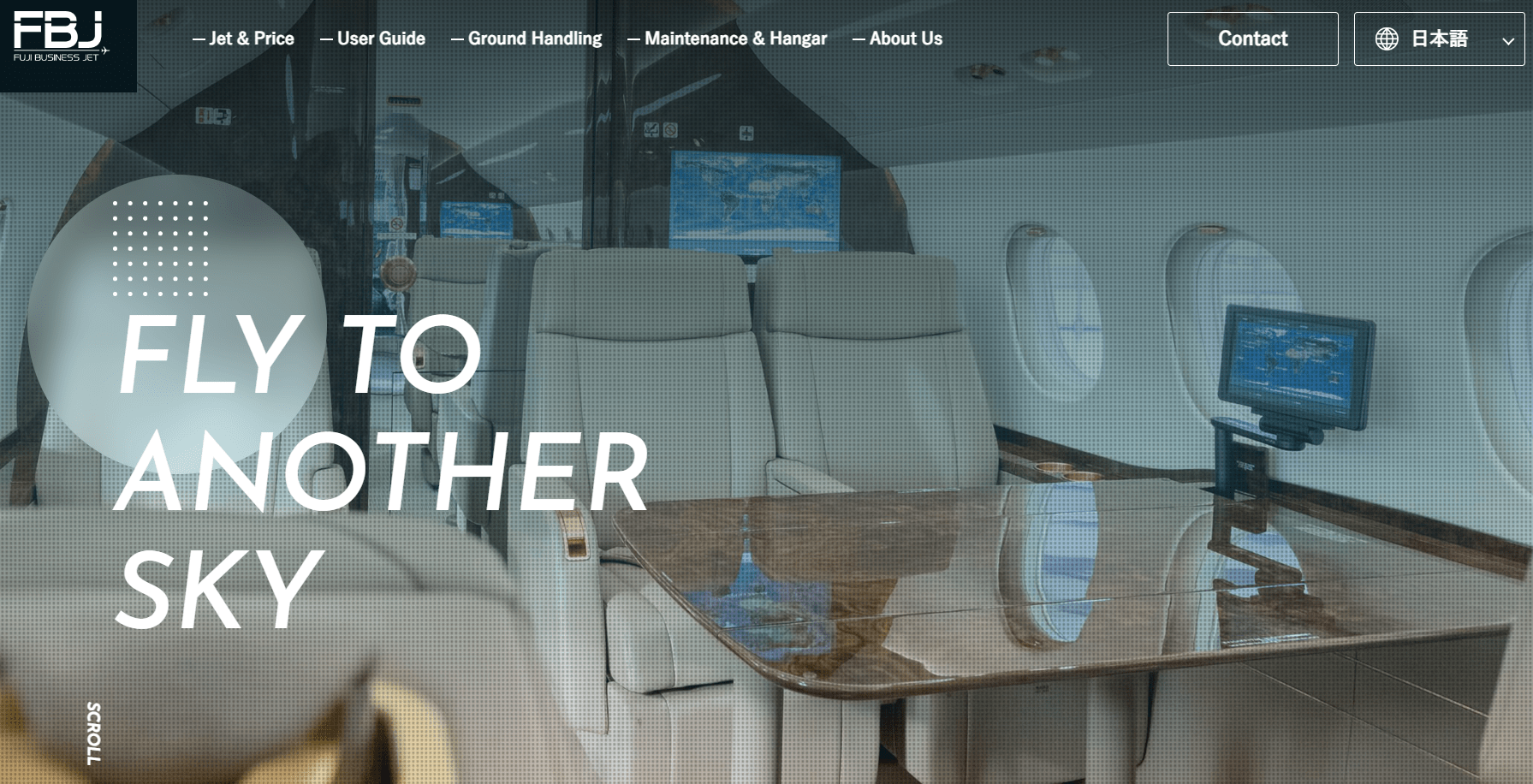 Next, on our list is Fuji Business Jet. FBJ is a prestigious aviation company in Japan, specializing in providing top-notch private jet charter services.
Catering to both business and leisure travelers, Fuji Business Jet ensures a luxurious and convenient travel experience, allowing passengers to enjoy the benefits of personalized itineraries and flexible schedules, far removed from the constraints of commercial airline travel. They also have exclusive lounges at Shizuoka Airport and Shinshu Matsumoto Airport which provide exclusive amenities including private lounges, VIP reception rooms, crew rooms, and ramp buses, ensuring a luxurious and comfortable travel experience.
▶Fuji Business Jet official website: https://fuji-businessjet.co.jp/eng/
7. Eco Jet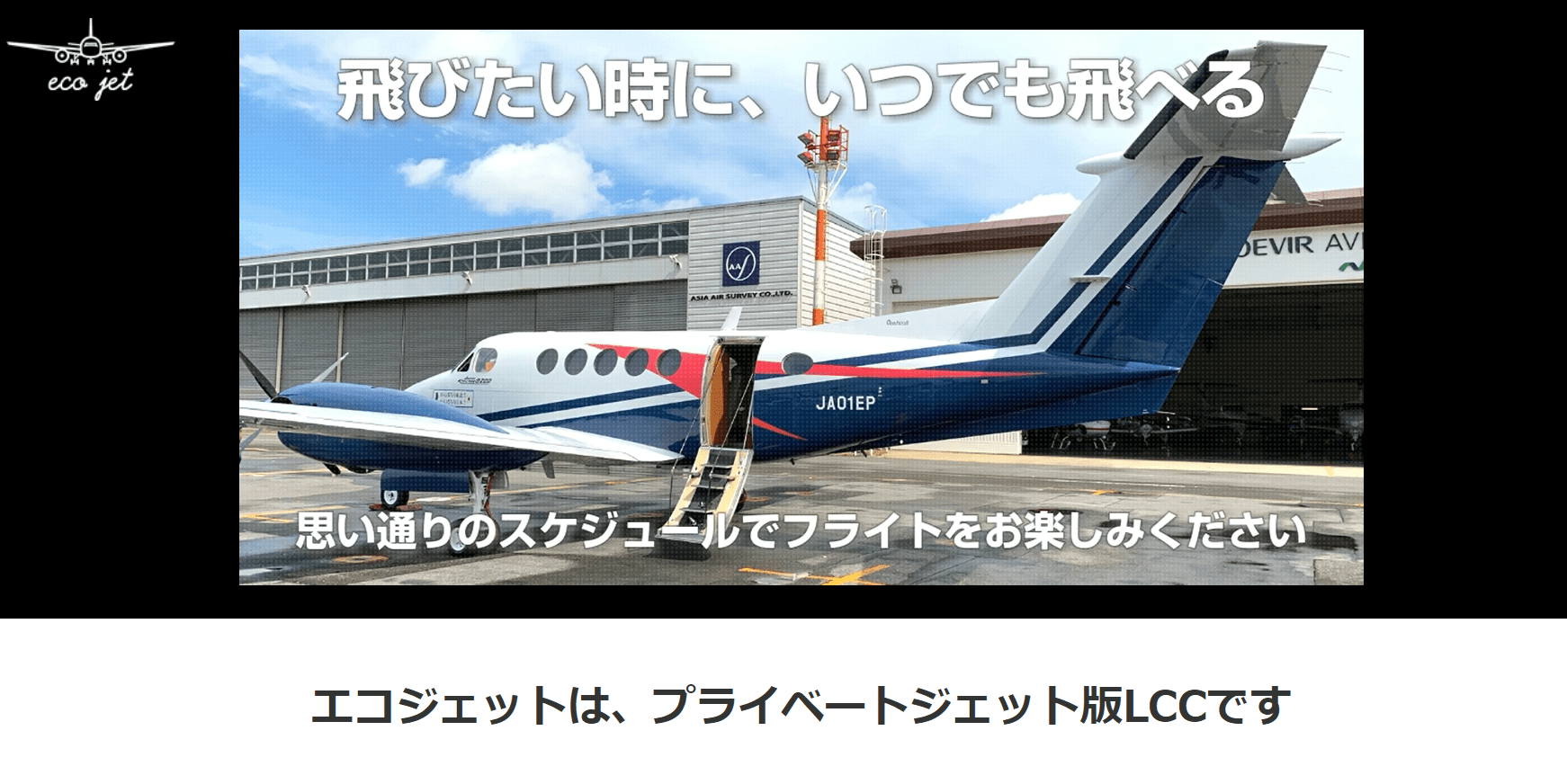 Lastly, on our list, we have Eco Jet, which is an aviation company in Japan that provides private jet chartering services at a more affordable price point than many of its competitors.
The company prides itself on making private air travel more accessible without compromising on the quality and luxury that passengers seek. With a fleet of well-maintained aircraft, Eco Jet ensures a comfortable and convenient travel experience tailored to meet the specific needs of each traveler.
▶Eco Jet official website: https://www.eco-jet.jp/
---
I hope you enjoyed this article. As I previously mentioned, chartering a private jet is not something everyone can do. But if you have the financial freedom and have the opportunity to do it, then it may be something you should at least consider for your next trip to Japan.
▽Subscribe to our free news magazine!▽

For more information about luxurious traveling in Tokyo and other parts of Japan, check these articles below!
▽Related Articles▽
▼Editor's Picks▼
---