By Emotion: Japan Luxury Items you can buy Online
Check out some Unique Japanese luxury products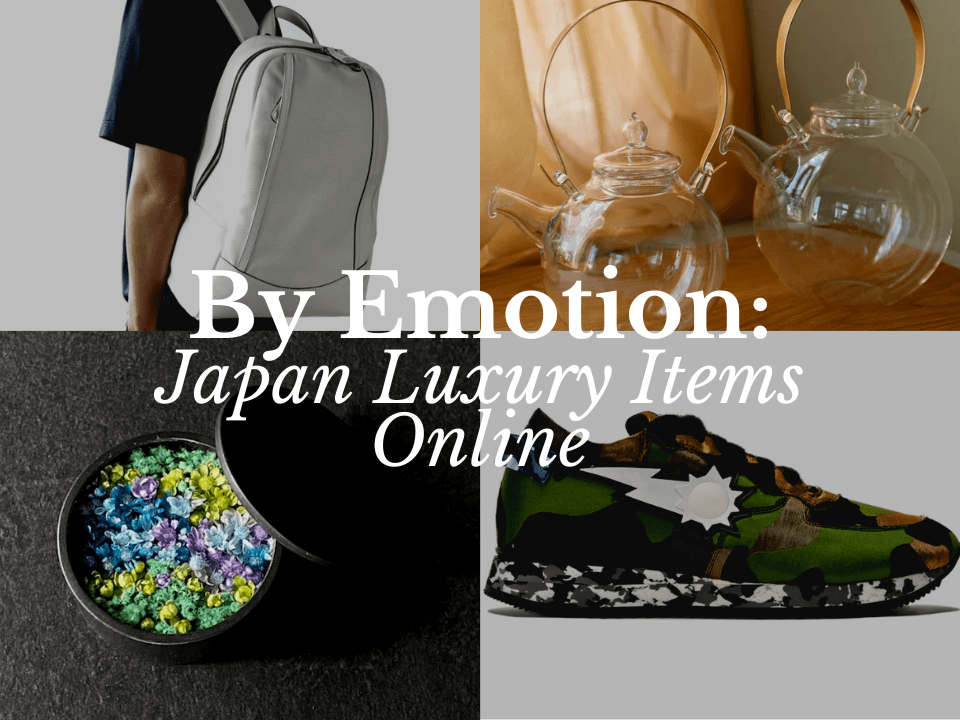 One thing you will most likely notice when visiting Japan, especially a popular tourist site, is the shops that sell artisan-made items. From chopsticks and porcelain ware to bags and clothing. There are many artisans and makers across Japan that provide these beautiful items.
Naturally, some of these companies are capable of producing large numbers of products, making it easier for tourist to notice their products while others are lesser-known due to the limited quantity of products they can produce, thus tending to go unnoticed. This is a shame because some of these lesser-known artisans produce top-quality luxury items that are very attractive.
By Emotion is a web service that introduces some of these lesser-known Japanese luxury items. I will explain to you this web service as well as share with you 3 of the unique products you can find on this site.
---
What is By Emotion?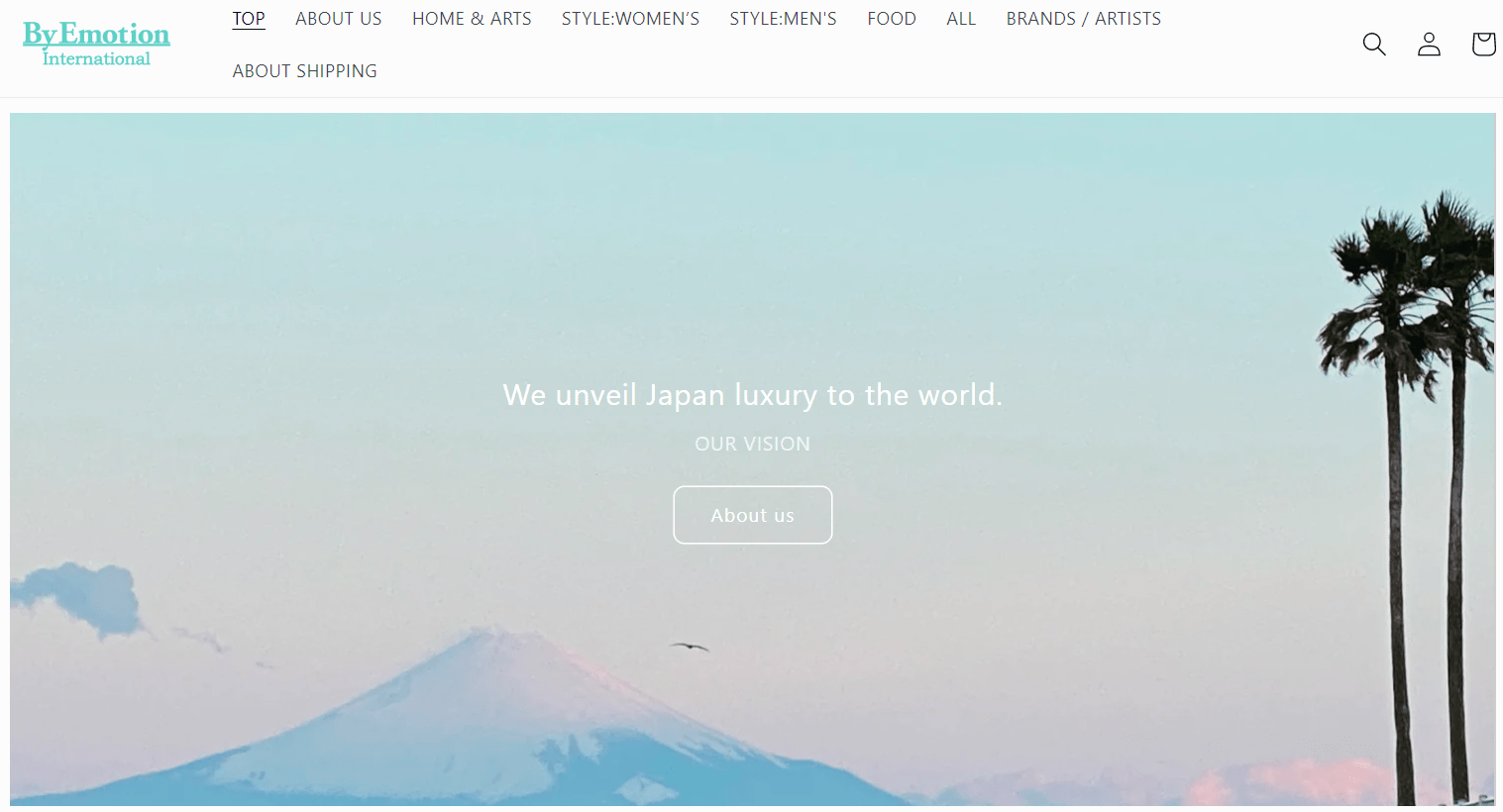 By Emotion is an online service that launched in 2020, where you can find high-quality, unique items made by trusted artisans or makers in Japan. As I previously mentioned, there are many artisans across Japan that are little known. As their vision states, "We unveil Japan luxury to the world", By Emotion focuses on introducing little-known luxury items to the world.
One attractive point about the website is that they are very particular about how they introduce these items. Not only do they present the price and function of the product, but also tell the story of how the product was made as well as the impressions of those who have used these products. The reason for doing this is that they want the user to feel the creator's thoughts, effort, and history regarding these products.
Another thing By Emotion is particular about is the quality of the products they offer. Although the trend in recent years is to provide "reasonably priced products" at the cost of environmental and labor issues, By Emotion introduces products that take time to create and are produced in small quantities, but are worth knowing about. Kentaro Neishi, Planning Director for By Emotion, has extensive experience as a buyer at high-end department stores in Japan. He travels all across Japan in search of little-known artisans who create top-quality products. All the artisans as well as the products introduced on this website were carefully selected.
All products you will find on this website are in many cases limited in quantity, relatively expensive, and require waiting for completion. However, they assure you that what you get is something that will add value and joy to your everyday life.
▶︎Click here to go to By Emotion official website
Three Unique Japanese Luxury Items
From here, let me introduce three of the unique Japanese luxury items you can find on By Emotion's website. All of these products as well as the ones not shown in this article have fascinating stories that make these items even more attractive.
1. CREEZAN Rucksack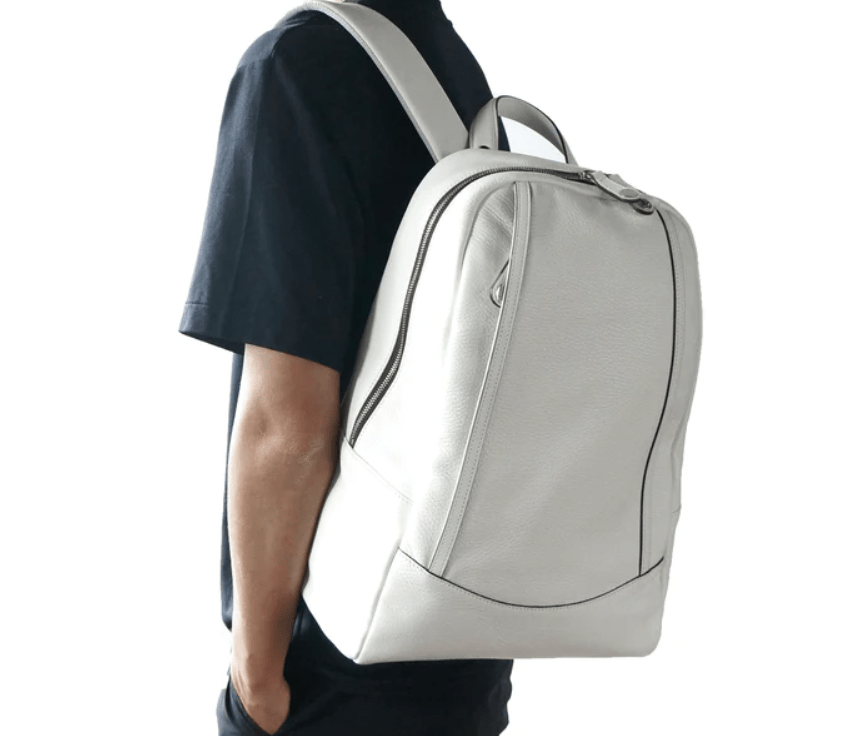 The first item on this list is the Rucksack produced by CREEZAN. CREEZAN is a company located in Hyogo prefecture that specializes in producing white leather products. They are very particular about providing not only good-looking items but also items that are resistant and easy to take care of. The products are made with Italian shrink leather and are not just white, but "Deep White". These products are also treated to be highly water-repellent.
The idea behind their products is to provide white leather bags that can be used for both business and personal usage without having to worry about getting them dirty. This Rucksack in specific is lightweight but has enough space to store all essentials for either business or personal use.
Besides this Rucksack, CREEZAN also offers tote bags, soft briefcases, duralumin cases, and other smaller bags.
▶︎Click here for more details about Rucksack!
2. Manmaru (Round Shape) Pot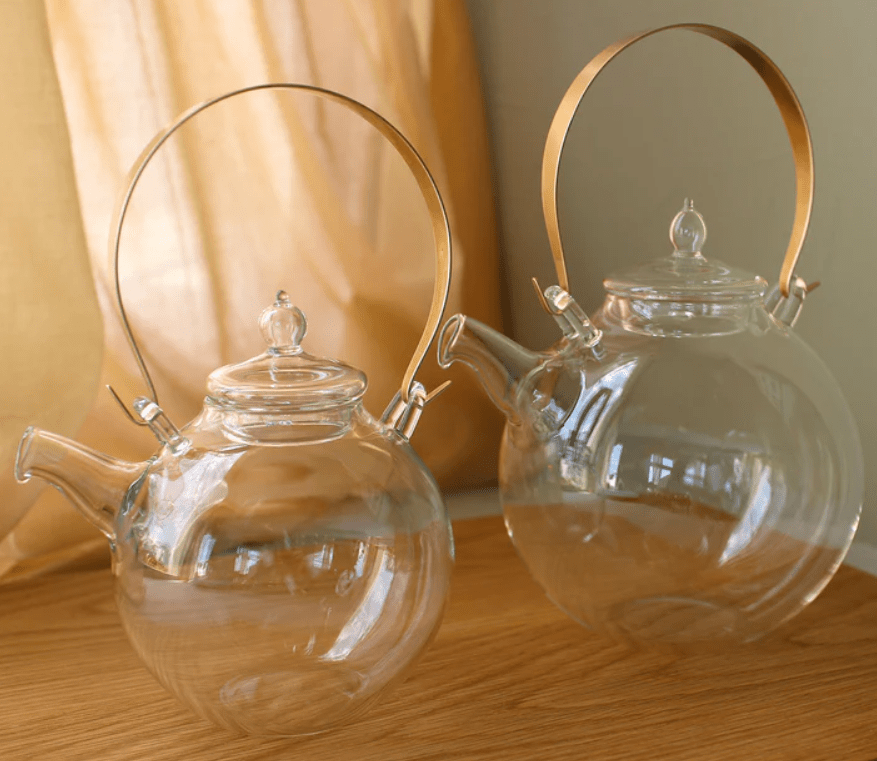 The second item on our list is the Manmaru Pot made by the workshop called "Craft You" located in Niigata prefecture. The word Manmaru literally means "round shaped", which describes perfectly the refined design these pots possess. This design is not only elegant but also serves a higher purpose when preparing tea in it.
The glass used for this product is heat-resistant glass which is the same material used in laboratory equipment such as beakers and flasks. The perfectly round shape makes it easy for the tea leaves to mix with the hot water that is poured into the pot.
The golden brass handle is visually a nice complement to the clear glass pot. This handle is designed to arch upward without tilting. Therefore preserving the intended design.
Each and every one of these highly refined pots is melted, molded, and processed with a burner flame by Mr. Tokuma from the workshop Craft You.
▶︎Click here for more details about Manmaru (Round Shape) Pot!
3. Tamatebako (Treasure box)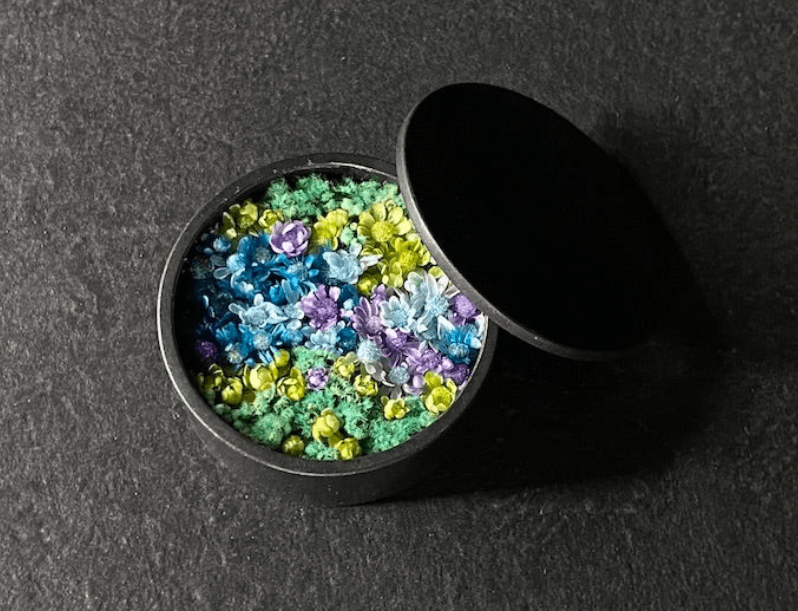 And lastly, the third item we'd like to introduce is the Tamatebako. This flower art piece is created by the art product brand "Rain" by floral artist, Norihiko Kamei.
The concept of this product is "a natural landscape in the palm of your hand". It is a round-shaped, jet-black container that fits in both hands, with a lid made by an iron artist. When you lift the lid from the container, a small, colorful flower garden will appear in front of your eyes.
You can choose the color variation of this palm-size garden when you order it, and the artist will prepare it based on your request.
The process of holding the container in the palm of your hands, feeling the weight when lifting the lid off the container, and seeing the original landscape in front of you, is meant to serve as a type of meditation, putting your feelings in order.
▶︎Click here for more details about Tamatebako!
---
These three products are just a few examples of the variety of luxury items you can find on By Emotion. Be sure to check out the website and see all the fascinating items and stories behind them.
▶︎Click here to go to By Emotion official website
▽Subscribe to our free news magazine!▽

---