5 Best Temple Stays near Tokyo
Serenity a Short Trip Away: Temple Lodgings nearby Tokyo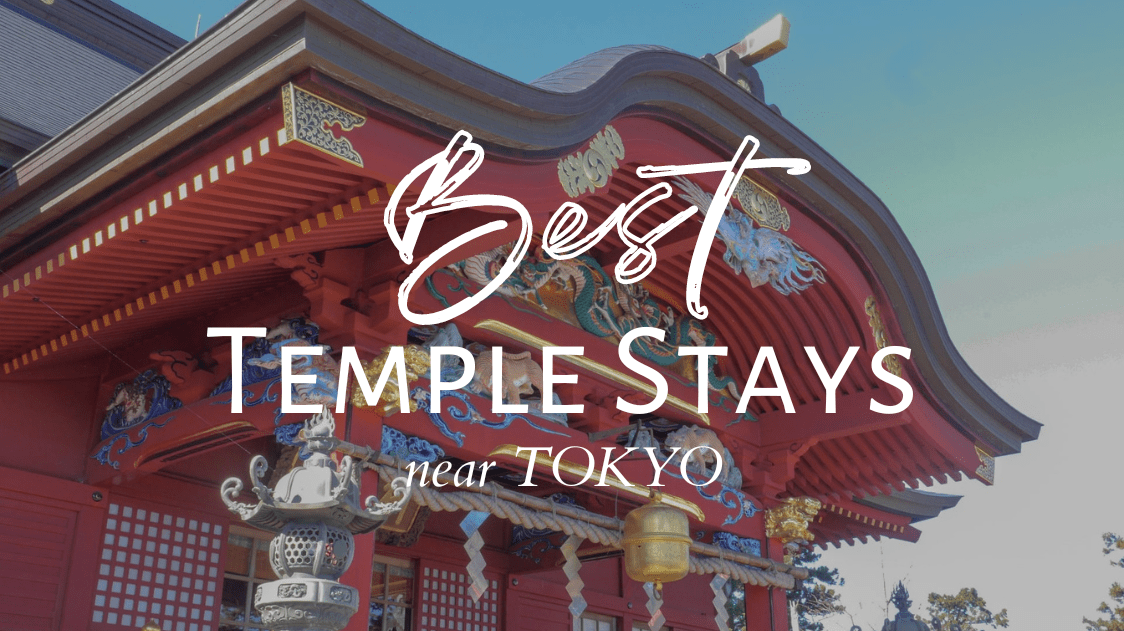 Tokyo, Japan's bustling metropolis, is not only famed for its neon-lit skyscrapers and ultra-modern architecture but also for its deep-rooted cultural heritage. Just beyond the city's electric hum lies a world of tranquil temples and serene landscapes, offering a contrasting glimpse into the country's spiritual soul.
For those looking to delve into a more contemplative Japan without straying far from Tokyo, temple stays, also known as "temple lodging" (or Shukubo in Japanese), provide the perfect escape. These temple lodgings combine centuries-old rituals, meditative atmospheres, and traditional cuisine, allowing visitors a unique chance to reset and reconnect. Dive with us into the 5 best temple stays in close proximity to Tokyo, and embark on a transformative journey of mindfulness and peace.
---
Temple Stays, also known as "Temple lodging" or "Shukubo" in Japan, traditionally catered to Buddhist monks and pilgrims but has, since the Edo-period, opened its doors to non-practitioners.
Situated predominantly in serene mountainous regions, these lodgings offer a respite from the city's hustle and immerse guests in Japanese Buddhist traditions. Visitors can savor the experience of "Shojin Ryori", a vegetarian meal typical for Buddhist monks, partake in Zen meditation, handwrite Sutras, and access exclusive areas of the temple not usually open to the general public. While the offerings vary based on the Buddhist sect, this diversity encourages travelers to explore different temple lodgings.
The increasing allure of Shukubo, especially among foreign tourists, has prompted temples to innovate and distinguish their services to attract a broader audience.
Here, we will introduce you to the 5 best temples to stay near the Tokyo area. You will be surprised how different these temple lodgings can be from one another. Hopefully, you will find one that will satisfy your hopes when visiting the Tokyo area.
1. Taiyoji Temple (Saitama)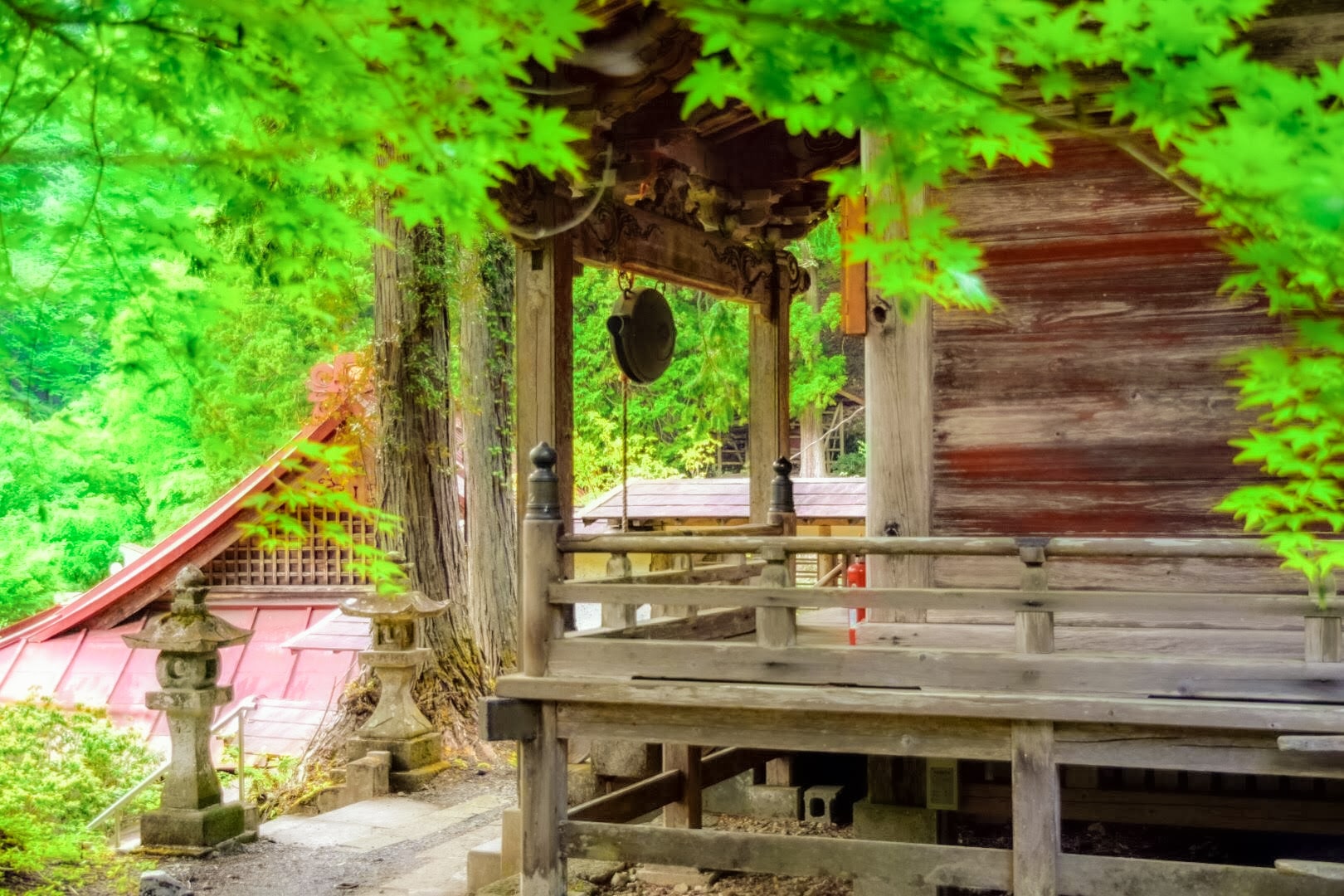 The first temple on our list is Nestled in the mountains of Chichibu in Saitama. The serene Taiyouji Temple (大陽寺) offers a genuine retreat from modern life.
Established in 1757, the temple remains untouched by time, its walls echoing stories of ancient travelers. Apart from its historical allure, the temple's lodging, constructed during the Edo period, is a haven of tranquility, devoid of modern distractions like mobile reception. Here, the only sounds are the soothing streams and birds, providing a backdrop for moments of introspection beneath a star-studded sky.
The temple's enduring Zen philosophy, resonating for over 700 years, teaches visitors the beauty of the genuine self and the insignificance of societal pretensions. Amidst this natural splendor, one learns the value of authenticity, and the experience becomes a profound journey into self-understanding.
2. Minami Alps Hogenji (Yamanashi)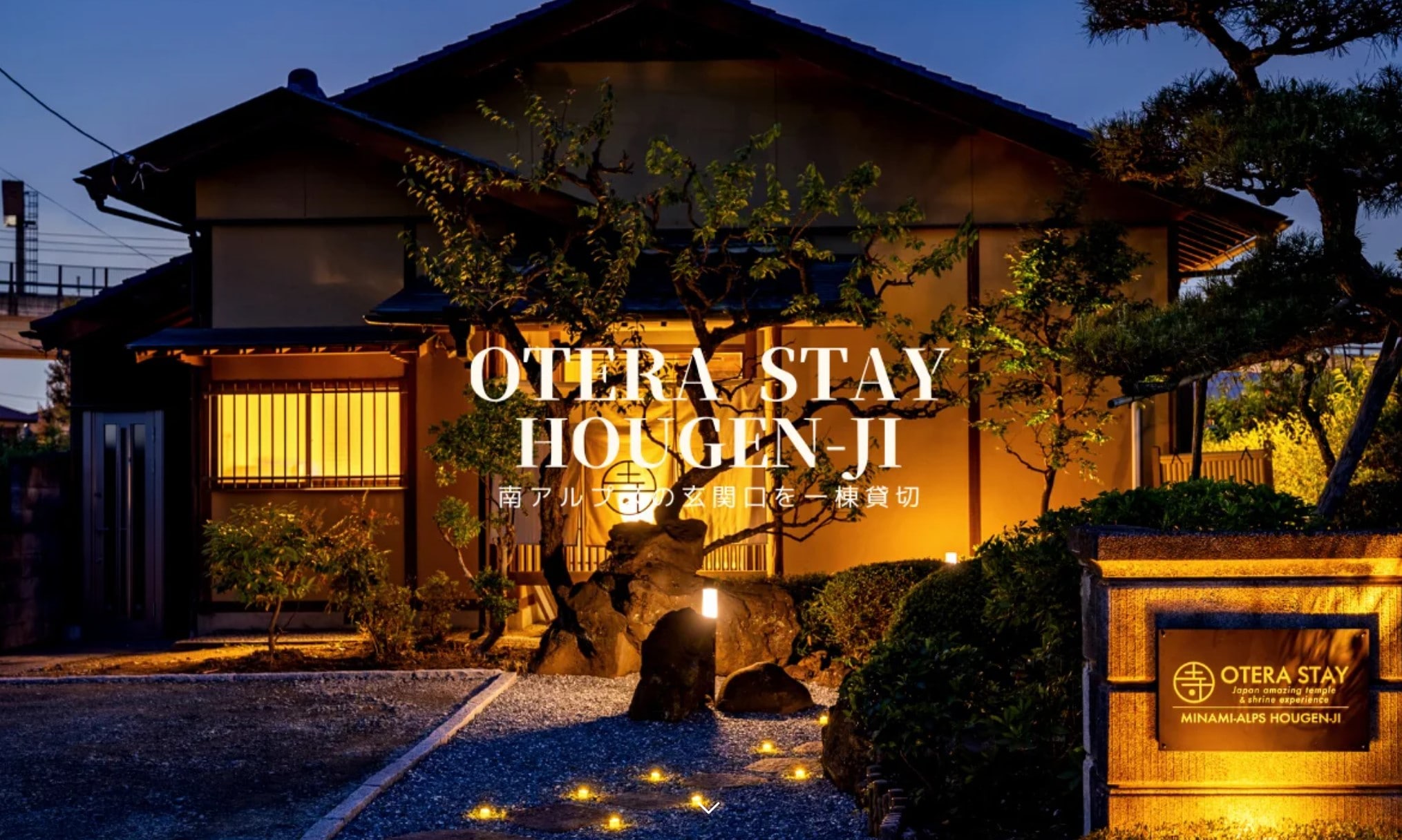 Established in 1596, Hogenji Temple (法源寺), founded by venerable monks Hogenbo Nikka and Myokaku Ritsushi Nissei, has become a beacon of community engagement and spiritual enlightenment in the South Alps. With its "Terakoya Hogenji" initiative, the temple encourages communal learning, while its bi-monthly "Temple Morning" sessions offer a blend of morning prayers, cleaning, and discussions.
Strategically situated, it's a short drive from key locations like the main Nichiren sect temple, Kuonji, and Kofu Station, with the added scenic beauty of surrounding peach orchards. The temple's lodging, Shukubo Minami Alps Hogenji (南アルプス法源寺), is a rejuvenated traditional home offering guests an immersive experience. Here, visitors can enjoy local dishes and wines while having the option for BBQs, campfires, and tent saunas. The temple also offers spiritual activities such as "Samu", "Shakyo", and the purifying "Mizu-gyou" ritual.
3. Musashi Mitake Shrine – Shukubo Nobori (Tokyo)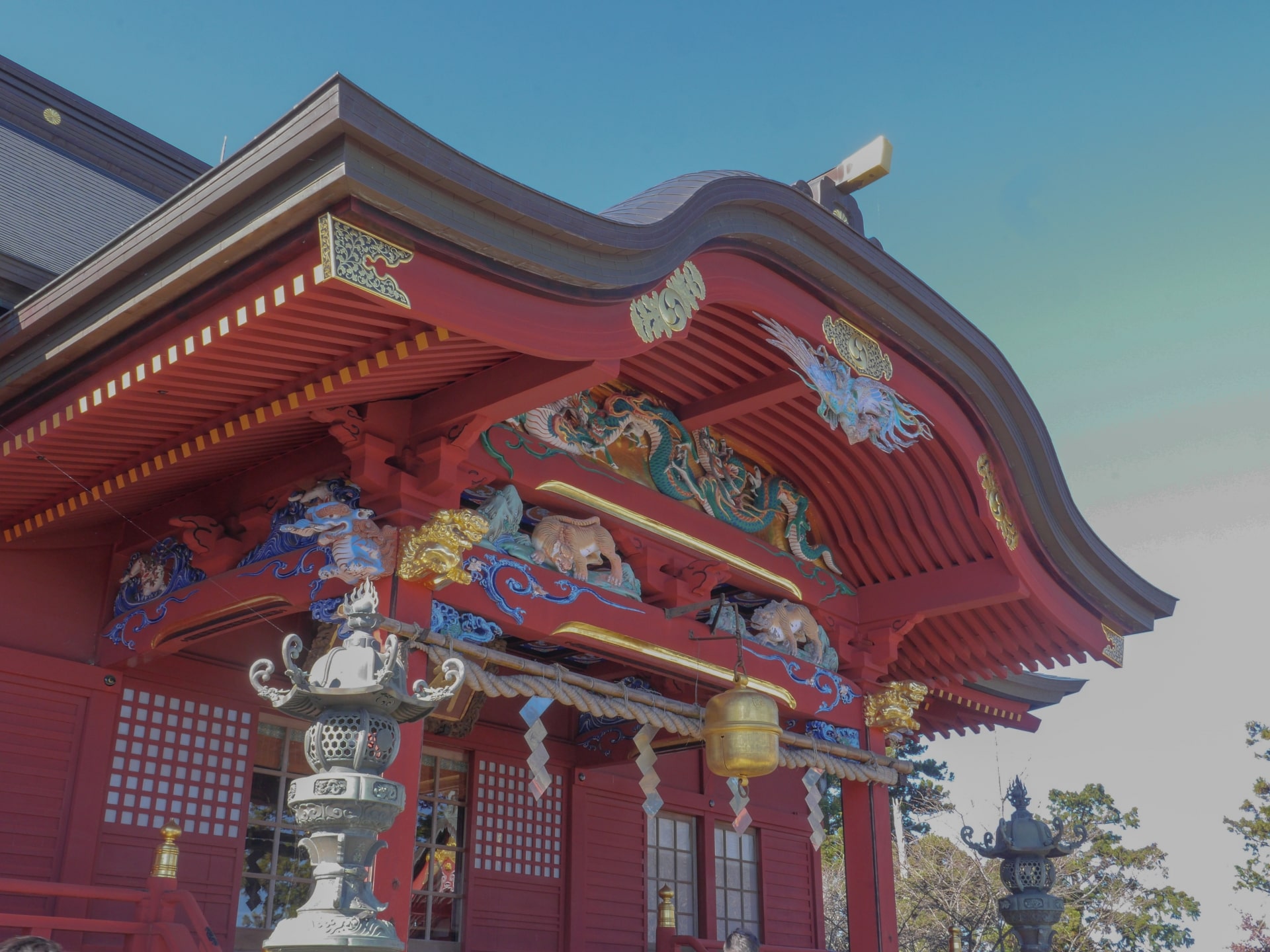 Founded during Emperor Sujin's era, Musashi Mitake Shrine (武蔵御嶽神社) has long been cherished as a spiritual mountain. Among its many deities, the Japanese wolf god, known as "Oinu-sama" or Ōguchimajin, holds a special place. This veneration, rooted in a deep respect for nature, is a legacy that continues today. Located atop Mount Mitake, with an elevation of 929m, the shrine's precincts house the main hall, worship hall, and several subsidiary shrines. These inner sanctum shrines welcome worshippers from 9 am to 4 pm. Nearby, Fujimine Park is home to the Ubuyasusha shrine, while the peak of Okunoin features the Otokunasha shrine.
For around 150 years, Nobori (宿坊 能保利), situated on the main path to the shrine, has been a haven for guests seeking a deep connection with nature. Nestled by Mount Mitake, guests can indulge in the symphony of the forest and enchanting sights from their rooms. The 2010 refurbishment introduced rooms with intriguing fox designs and tales of Mount Mitake. Nobori's culinary specialties include a handmade sashimi-style konnyaku and a unique fish grilled in miso wrapped in tree bark. Meals feature fresh produce from their own garden. The spacious dining hall also serves as a sacred space for lectures, while the baths offer tranquil forest views.
4. Seichoji Temple (Chiba)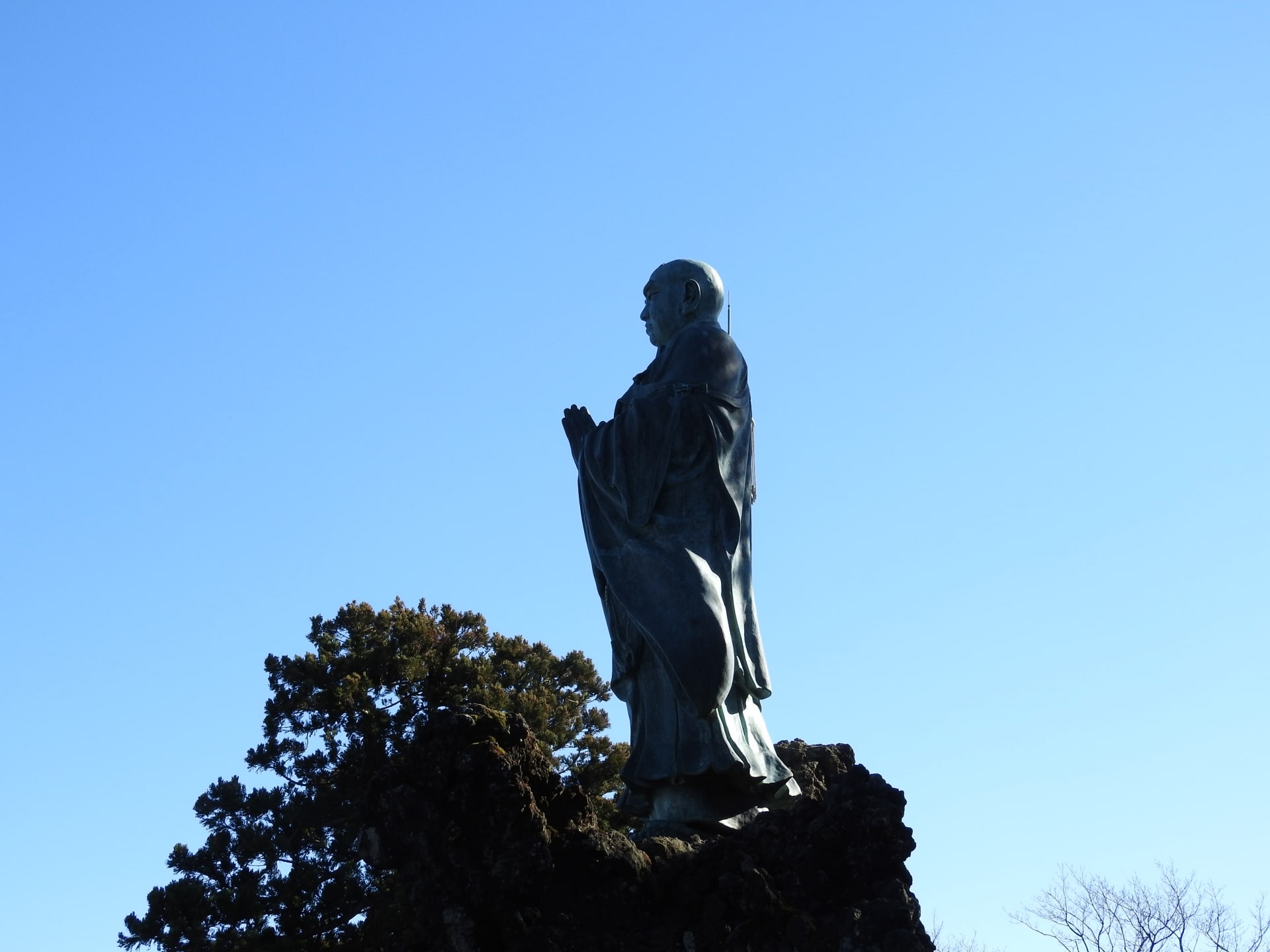 Next on this list is Seichoji Temple (大本山 清澄寺). Situated in Kamogawa City, Chiba Prefecture, this temple stands as one of the Nichiren sect's four sacred sites. Historically, it's where Nichiren, after his ordination, announced the establishment of his sect.
Nestled in the scenic South Boso region, Seichoji offers a harmonious blend of coastal and mountain views. The temple's expansive grounds feature captivating ancient architecture and a magnificent 1000-year-old cedar tree. From its hilltop location, visitors can relish sweeping views of Chiba's coastline on clear days.
The temple accommodation, consisting of 20 traditional rooms, offers rates from 6,600 yen without meals to 7,600 yen with breakfast. Guests can engage in unique experiences, such as ritual prayers and sutra copying. A highlight for many is the flavorful and aesthetically pleasing vegetarian dishes served at the temple.
5. Oyama Afuri Shrine – Shukubo Iwae (Kanagawa)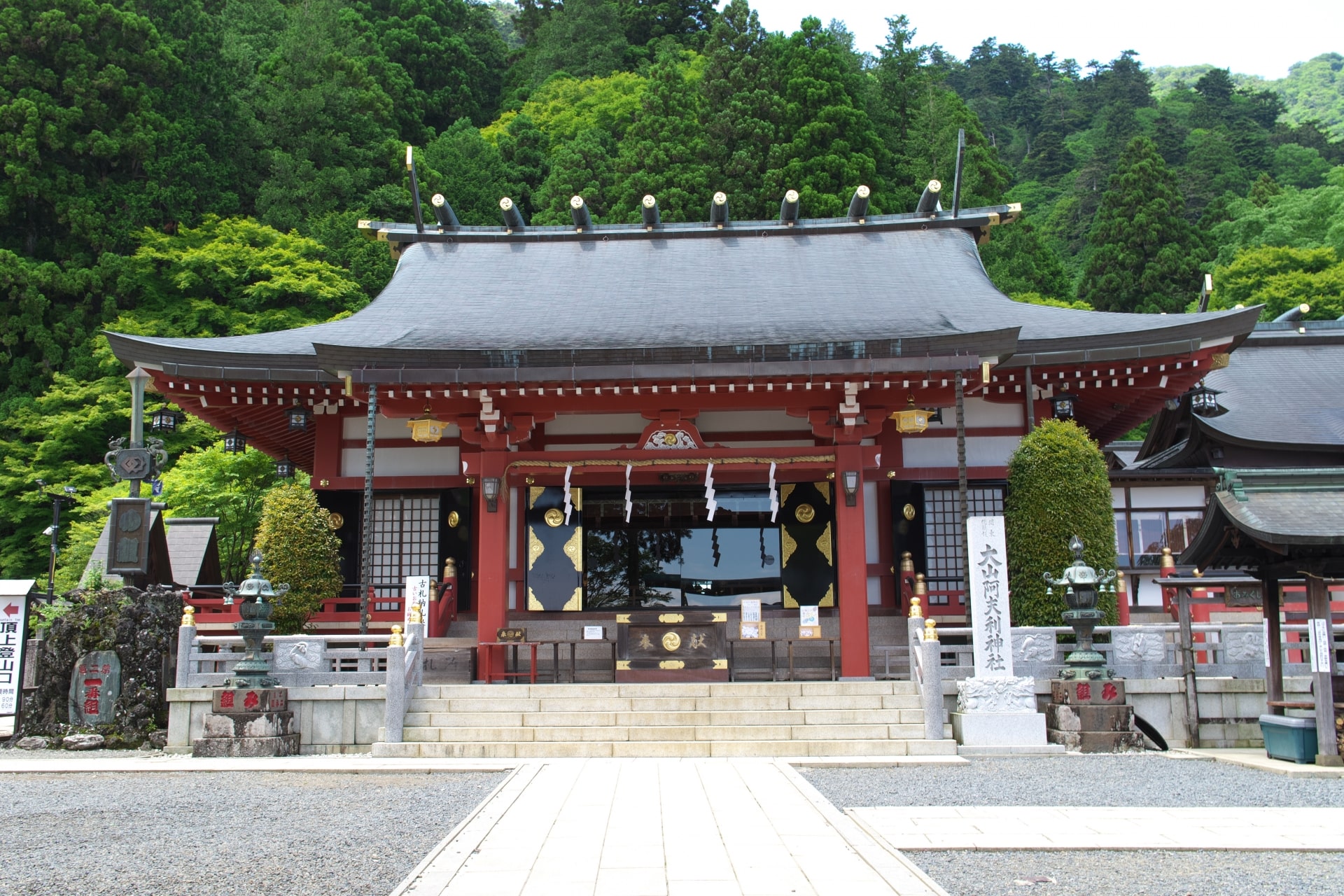 And lastly, on our list is Oyama Afuri Shrine (大山阿夫利神社). This Shinto Shrine is believed to have been established over 2,200 years ago during the reign of Emperor Sujin and is a historic shrine listed in the official records. It was historically referred to as Amefuri-Yama (meaning "raining mountain") and was the focal point for prayers related to rain and bountiful harvests.
Shukubo Iwae (宿坊 いわ江), a temple lodging associated with the shrine, is recognized as a Japanese Heritage site and serves as a restful haven for those on the "Oyama Pilgrimage." A legacy that traces its origins back to the Edo period, Iwae is known for its simple yet cozy traditional Japanese rooms, where guests can enjoy lush mountain views.
The lodging has garnered high praise for its meals, notably for dishes featuring Oyama's renowned tofu. From winter to spring, guests have the option to indulge in "Shishi Nabe" or "Botan Nabe," a hot pot made with wild boar procured and processed by local hunters.
---
Be sure to check out other temple lodging spots in Japan from the following articles!
▶Shukubo: 10 Best Temple Stays in Japan
▶Temple Lodging: 5 Best Temples to Stay near Kyoto
▶Best Luxury Temple Lodging in Japan
▽Subscribe to our free news magazine!▽

For more information about Japanese Buddhist temples and Shinto shrines, be sure to check our other articles down below.
▽Related Articles▽
▼Editor's Picks▼
---