10 Best Day Trips from Kyoto
Wonderful Day Trips from Kyoto: Osaka, Nara, Koyasan and Hidden Gems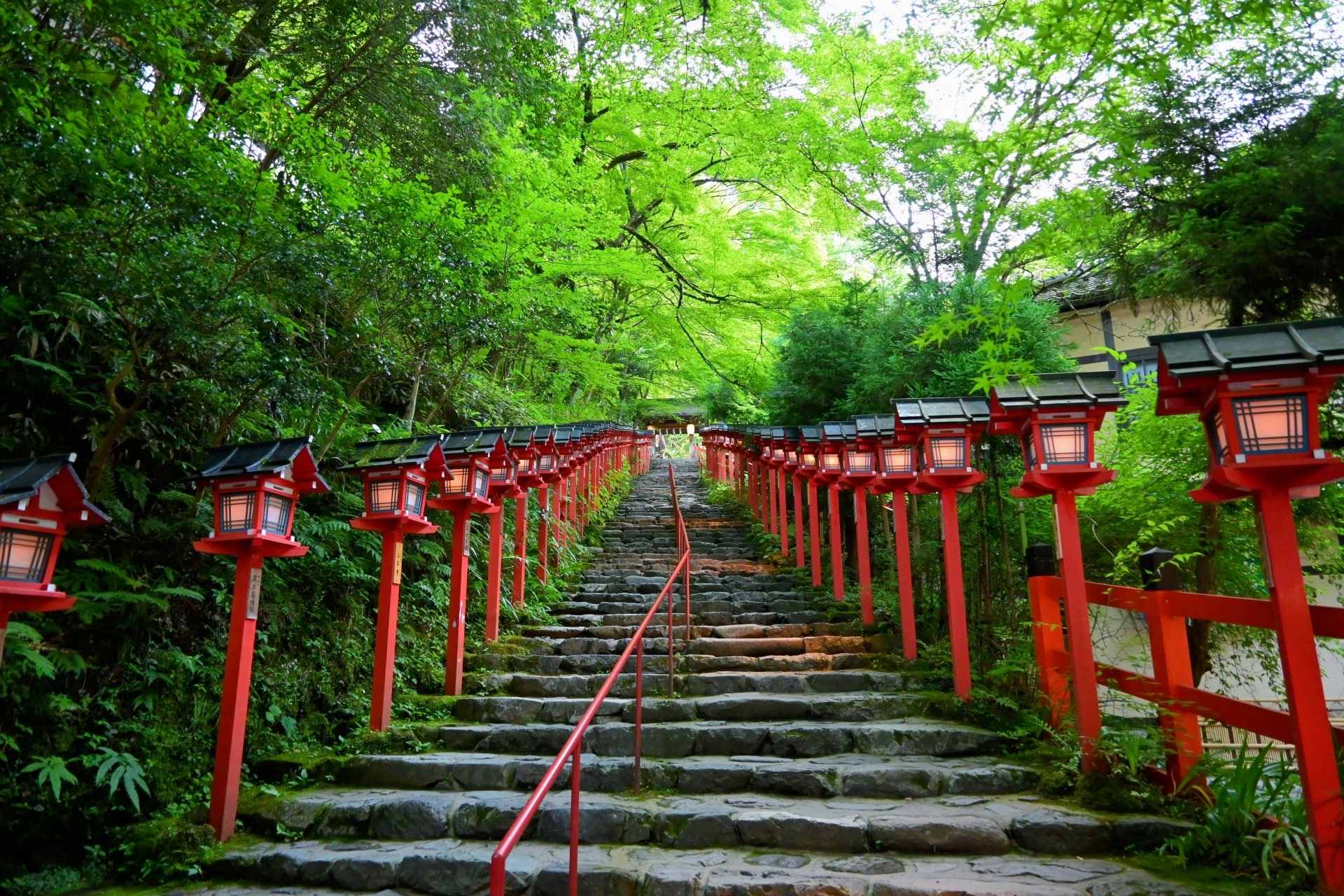 Do you want to master how to enjoy traveling around Kyoto?
Sometimes you might feel it's too busy to look around the center of Kyoto city or feel like going to more non-touristic places. There are a lot of unknown places to visit in the local area of Kyoto and surrounding prefectures as well. You can feel the beautiful nature and learn the traditional history quietly and personally. Moreover, as Kyoto is located at the center of the Kansai area, it's easy to extend your journey to Osaka, Nara, Hyogo, Wakayama, and Shiga. Here, I'm going to introduce the 10 best day trips from Kyoto.
When you travel around the Kansai area, it's highly recommended to purchase "JR West Kansai Area Pass" which allows you to travel around multiple cities by local trains and buses, including the Kansai Airport express "HARUKA". This ticket is only sold for foreign visitors, so take a benefit to travel comfortably and save money!
*Please note that this article contains affiliate links.
---
1. Kifune Shrine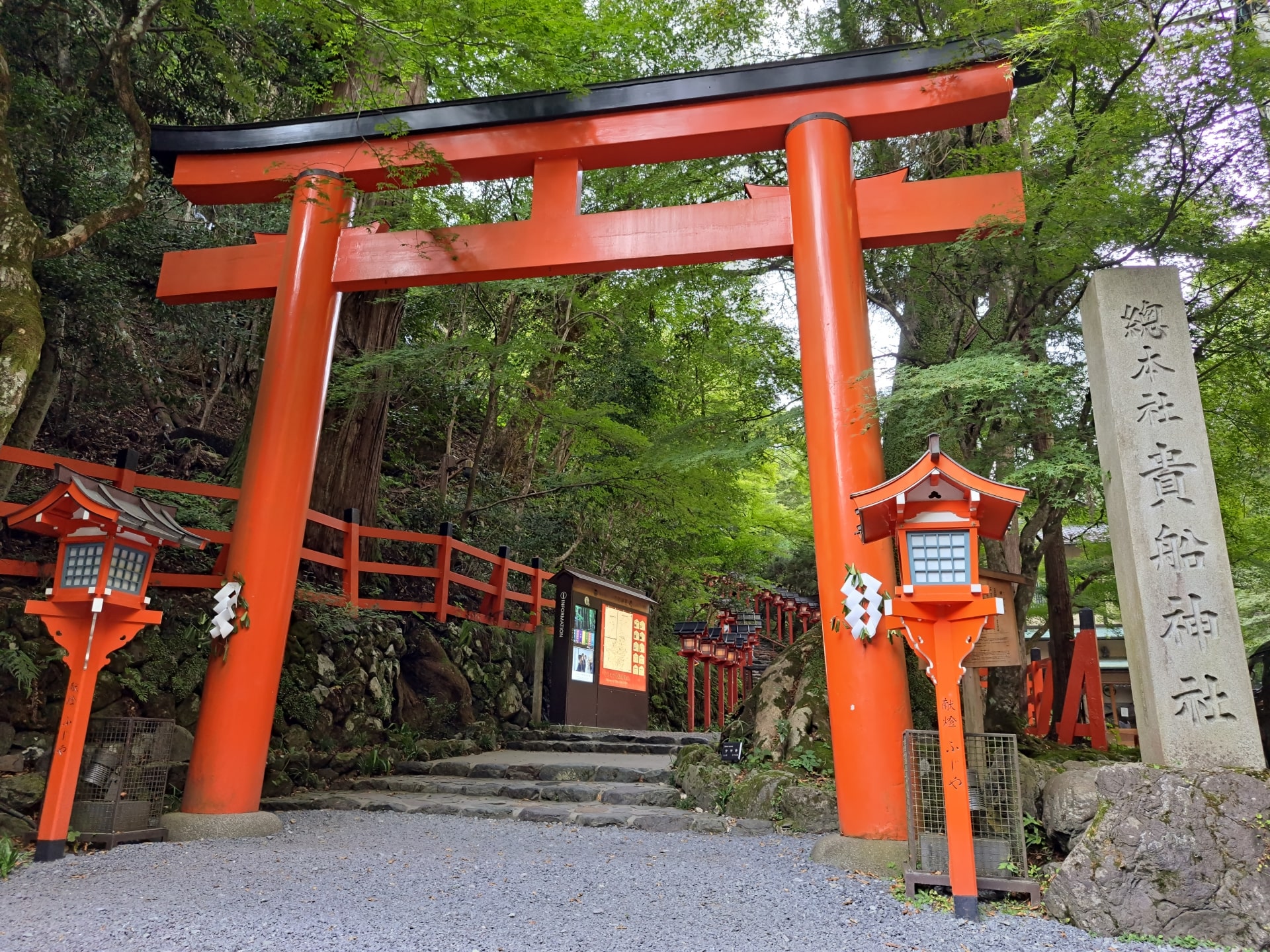 Kifune Shrine is known for divine favor for love knots, located in the Sakyo area in Kyoto city. It has become more and more popular in the past few years as a photogenic place because of the beautiful view of nature's green and vivid red lanterns along the iconic stone stairs approaching the shrine.
In summer, you can enjoy traditional Kyoto cuisine at a place called Kawadoko, which is the riverside terrace along the Kibune River. It's going to be a very relaxing time to have a decent Japanese dish surrounded by forests and water, away from the noise of the city. In winter, only when it snows the shrine holds a light-up event at night during January and February. Don't miss the chance to see elegant red lanterns topped with snow.
▶️Check more details: Kifune Shrine: New Travel Destination in Kyoto
2. Amanohashidate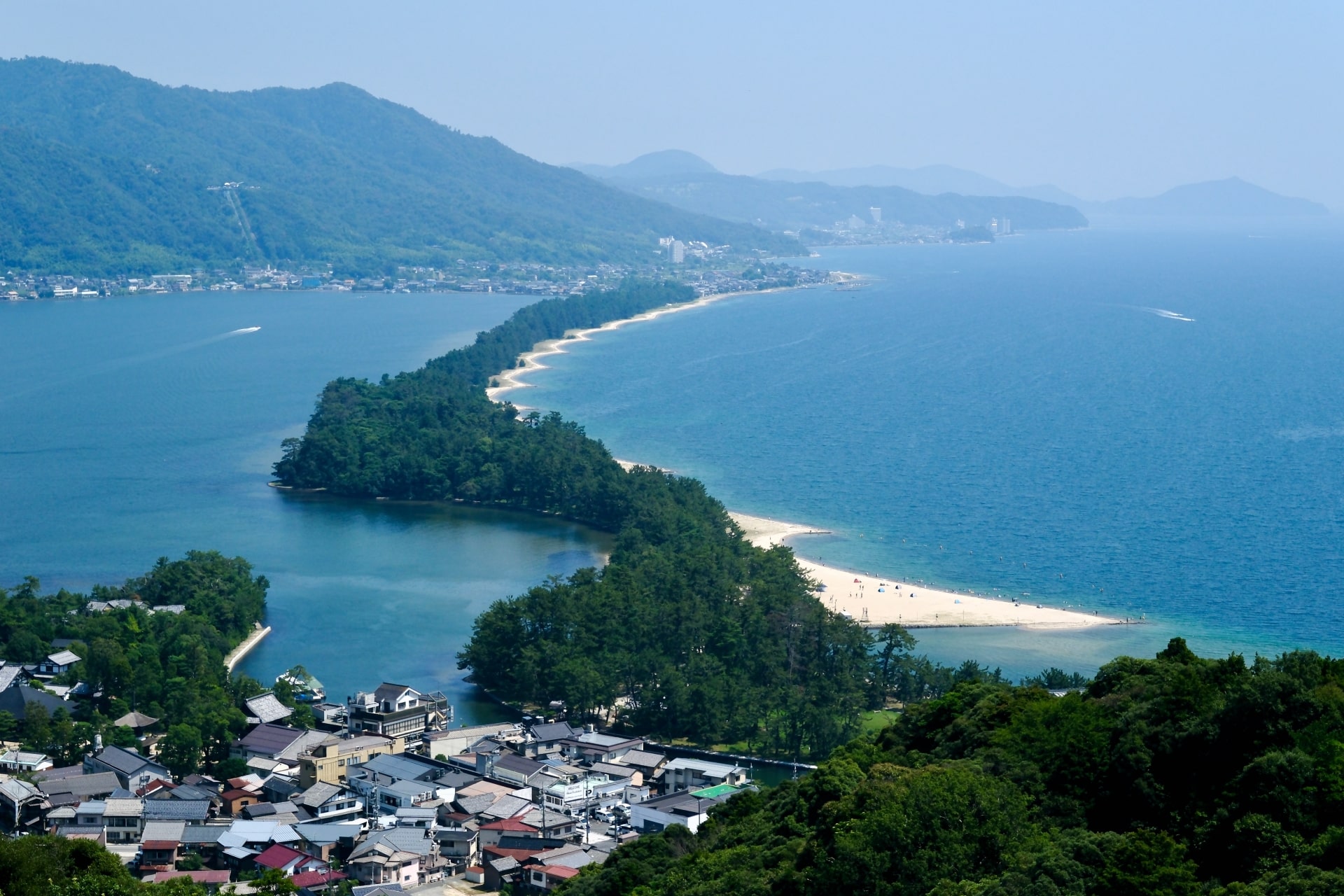 Amanohashidate is one of The Three Views of Japan, which is the canonical list of Japan's three most celebrated scenic sights including Matsushima and Miyajima. Amanohashidate is the sandbar located in Miyazu Bay in northern Kyoto Prefecture. It forms part of the Tango-Amanohashidate Oeyama Quasi-National Park.
As it lasts as long as 3.6 km of the length from Miyazu Bay to the Aso Ocean, Amanohashidate has been illustrated as a dragon going up to the sky since the ancient period. There are 3 observation spots to see its different figures: Sometimes it looks straight but others winding.
Kasamatsu Park is an observation spot called "Rising Dragon View Place (昇龍観)". It is also known as an original place of Matanozoki, which means if you peek Amanohashidate through your legs you perceive as if the sky and earth turned upside down. In spring about 100 of the cherry blossom trees bloom dramatically along with the cable car.
3. Ine no Funaya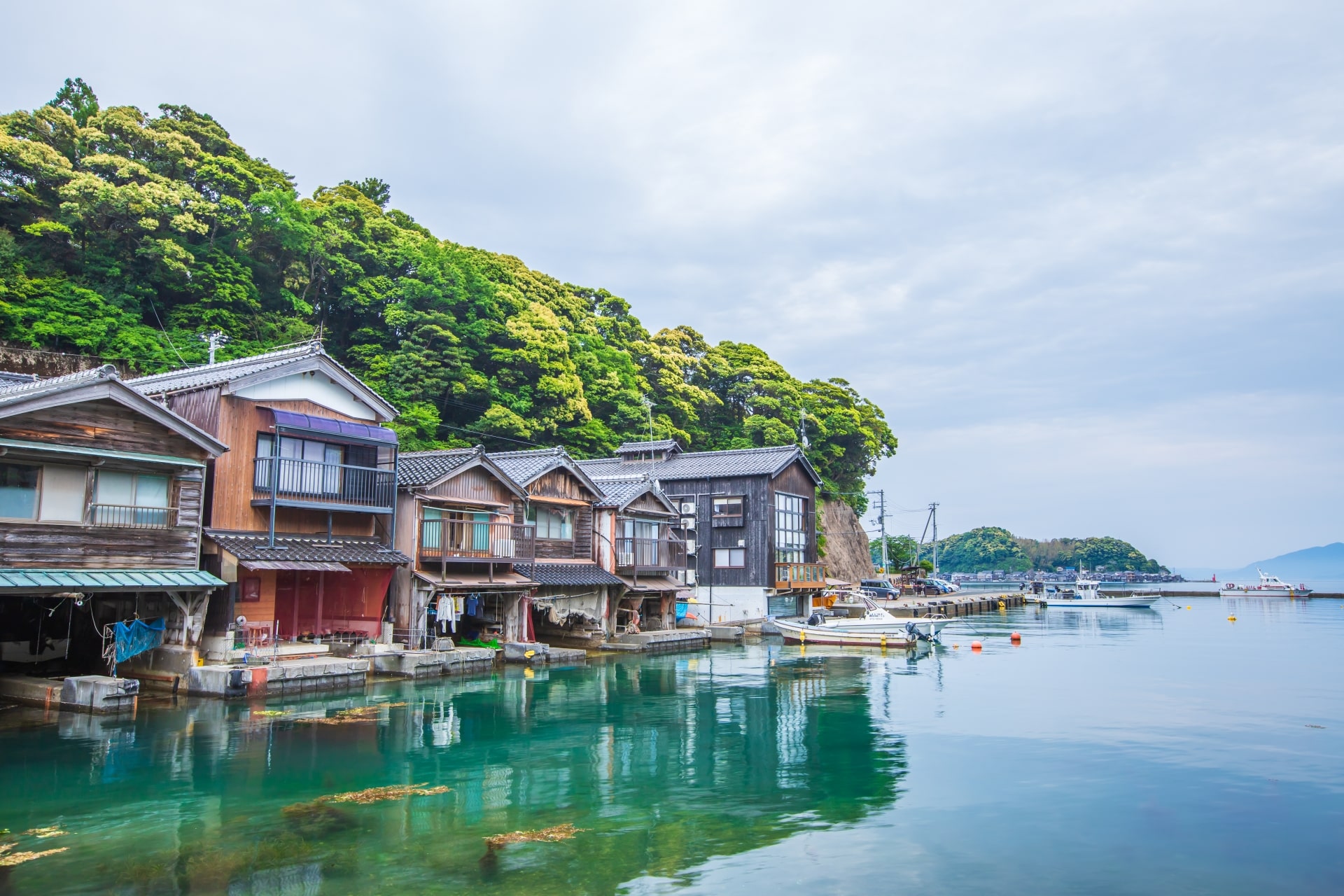 Ine no Funaya is a coastal settlement that extends along the shores of Ine Bay and is situated in Ine Town, Yoza District in Kyoto. Funaya is a local traditional building that has the roles of a ship warehouse on the 1st floor and of a living house on the 2nd floor, standing just above the water.
Unfortunately you can't get inside Funaya as most of them are owned privately, however, you can have a closer look at them walking around Ineura Park. There are some cafes and restaurants that renovated Funaya. Moreover, if you want to experience the life of a fishman, you can ride a sea taxi or Ina Bay cruise ferry. A sea taxi is a small boat and comes on call so it's good for family use. Ina Bay cruise ferry regularly departs every 30 minutes and is capable of 150 people. The price for both is ¥1,000 per person.
▶️Check more details: Ine no Funaya: Kyoto's Hidden "The Venice of Japan"
4. Wazuka Town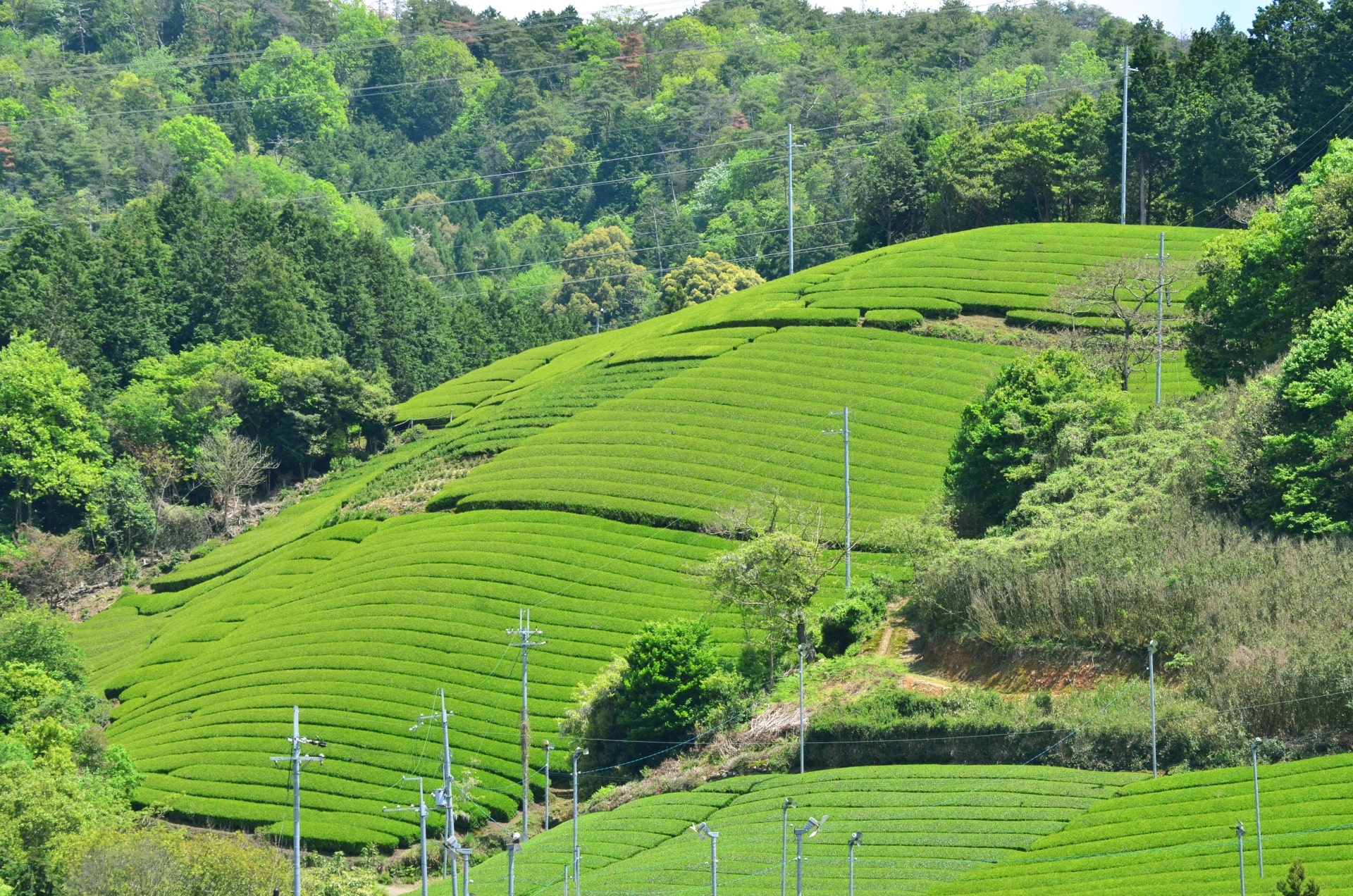 Wazuka Town is located in the south part of Kyoto Prefecture and is well-known as one of the best Japanese tea fields in Japan. Because of the good weather and soil for growing tea, they have been growing fragrant high-quality Wazuka tea for ages. Wazuka tea now makes up for about 40% of Uji tea produced in Japan. The popular attraction called "Chakabuki" is a game to distinguish each character of various teas. Chakabuki originally started as an aristocratic game in the early medieval times and now is enjoyed by a lot of people as a tasting game to expand tea communities and to learn tea differences.
As for outdoor activity, cycling and hiking around the famous tea farm "Tea Farm of Ishidera" are very popular. Picking up tea leaves also shouldn't be missed. If you want to try authentic tea and Japanese sweets, Wazukacha Cafe is the best place to try them. Tea farmers would serve you the best tea time. Yubune Forest Park is a lovely location to enjoy camping, BBQ, and water activities.
▶️Check more details: Wazuka Tea Farm: Kyoto's Hidden Teatopia
5. Miyama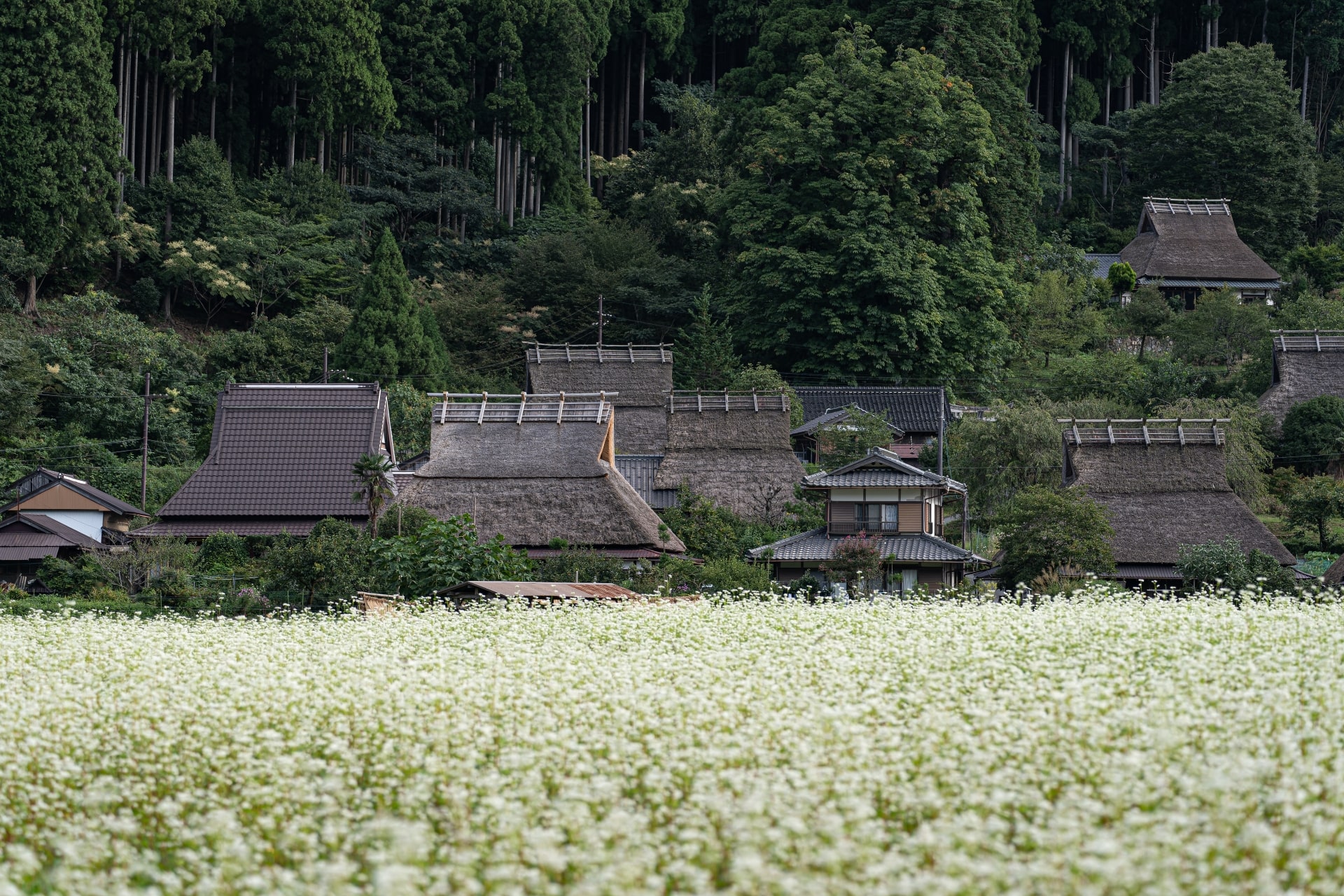 Miyama is located at the center of Kyoto Prefecture and is surrounded by lots of beautiful mountains. The most iconic spot is Miyama Kayabukino Sato. Kayabukino Sato is a village that has a lot of traditional Japanese buildings using Kayabuki-roof. Due to the traditional architectural technique and the well-preserved condition, Kayabukino Sato was designated as a national important traditional building preservation district in 1993. The private tour guide must be the best activity to learn about further details about the Kayabuki building method.
Small Indigo Museum exhibits various indigo-dyed artworks including work uniforms at that time and folk costumes from Indonesia, Nigeria, and China. The Odo district has a lot of waterfalls. Local people arranged the pathway a couple of years ago so tourists could walk and get to close the basin under a waterfall. If you want to join the local guided tour, don't forget to make a reservation.
6. Nara Park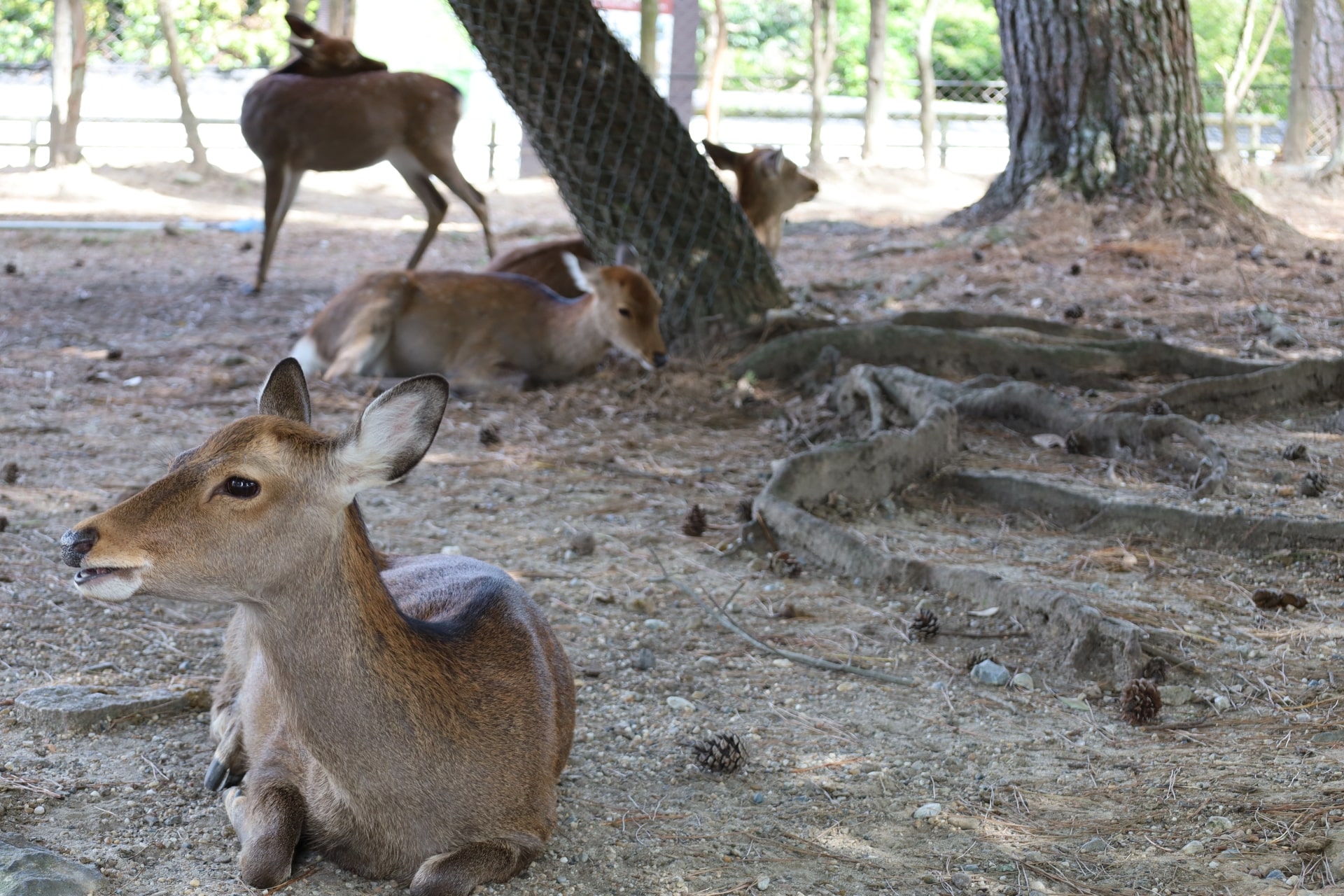 If you want to go outside of Kyoto, how about taking a train to Nara? It takes about 1 hour but if you take an express train, it's only 30 mins from Kyoto!! From Nara Station you can catch a bus to Nara Park.
Todaiji Temple, the most popular tourist spot in Nara Prefecture, is located in Nara Park. Its Great Buddha Hall is the oldest wooden construction in the world. The signature entrance gate, Nandaimon stands towering gorgeously over the surroundings, with the Nio guardian statues on its sides.
Nara Park also owns a lot of national treasures and world heritages such as Kasuga Taisha Shrine and Shosoin. Kasuga Taisha Shrine is one of the world heritage sites and the main shrine of Kasuga Taisha throughout Japan. As you pass through the first torii gate and follow the long approach, you will see the bright vermilion-painted shrine building floating in the middle of a green cedar grove. Hanging lanterns line the shrine building and corridor, and stone lanterns line both sides of the approach to the shrine, and on Mantoro Day (February and August), when all the lanterns are lit, the shrine has a mysterious atmosphere.
Shosoin stores over 8,000 historical treasures such as accessories, trading stuff, musical instruments as well as old documents. A part of them is exhibited to the public at the Nara National Museum every autumn.
The deer living in Nara Park are wild, and designated as protected species. You need to be careful when you feed them.
▶️Check more details: Wazuka Tea Farm: 10 Best Things to Do in Nara
7. Onsen Towns in Hyogo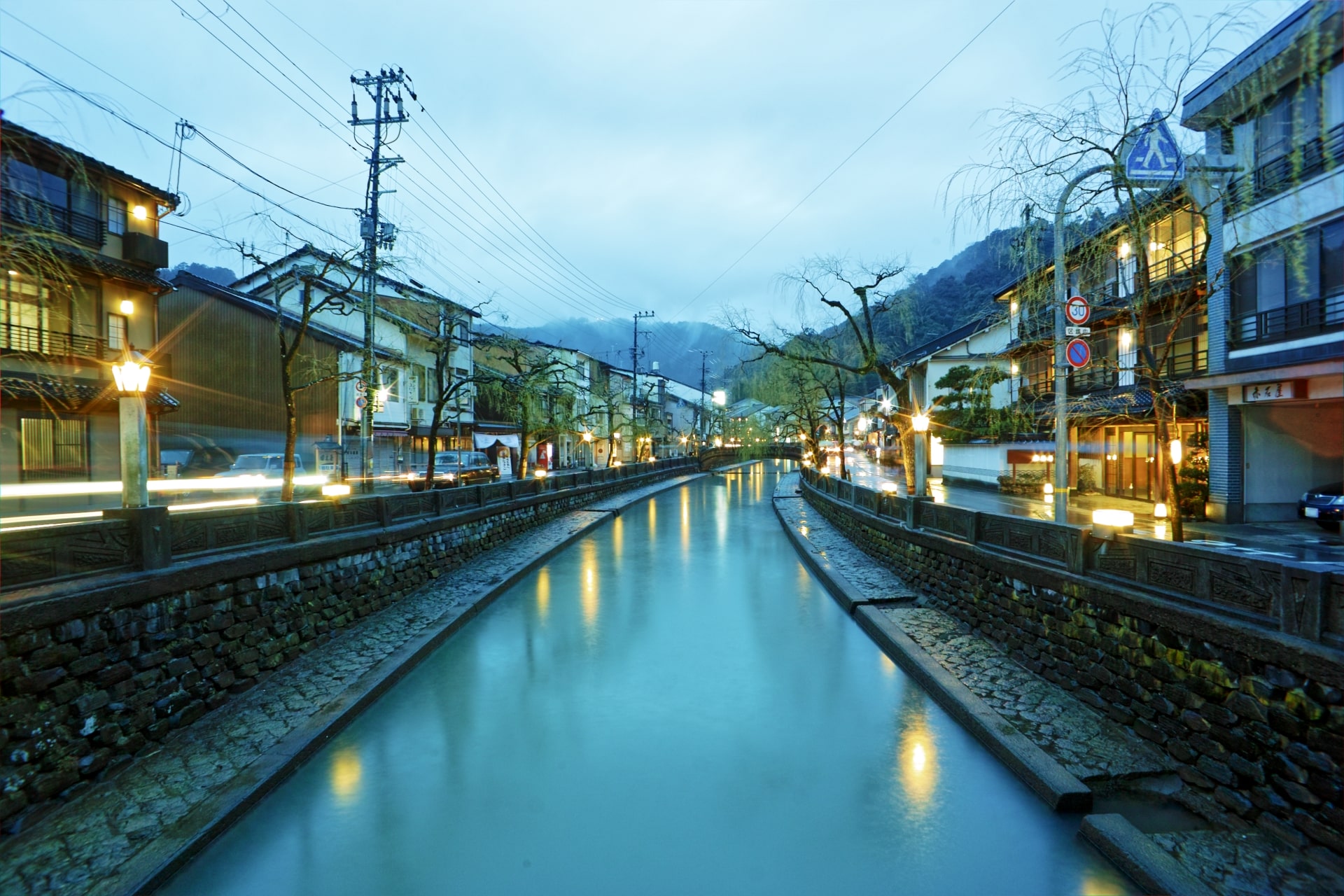 Hyogo Prefecture is another option for a day trip from Kyoto. There are a lot of amazing Onsen towns!!
Arima Onsen is well-known as the oldest hot spring in Japan. It was established as old as being recorded in "Nihonshoki" in 720, which is the oldest historical document. Since then it has been loved by many people as a relaxing place. There are 2 sources of hot springs: one is brown water called "gold spring" and the other is clear water called "silver spring". Arima Onsen Town is surrounded by the nature of the Rokko mountains and is called "the Kansai's backwaters", where people can be away from the hustle and bustle of the city and spend quiet time soaking in a hot spring.
Kinosaki Onsen is located in the north part of Hyogo Prefecture. It takes about 2 hours and half an hour by the Kinosaki Express. People enjoy hopping around 7 different outside hot springs (sotoyu) in the Kinosaki Onsen Town, wearing yukata and geta. Each hot spring has its own character, history, and benefits for the body. Gosho no yu is popular for women as it's believed as a place for a successful relationship. Sato no yu is the newest onsen among 7 sotoyu and is located close to the station. Even if you don't have enough time to hop around everything, this place can be visited while you're waiting for a train.
▶️Check more details: 10 Best Things to Do in Hyogo
8. Koyasan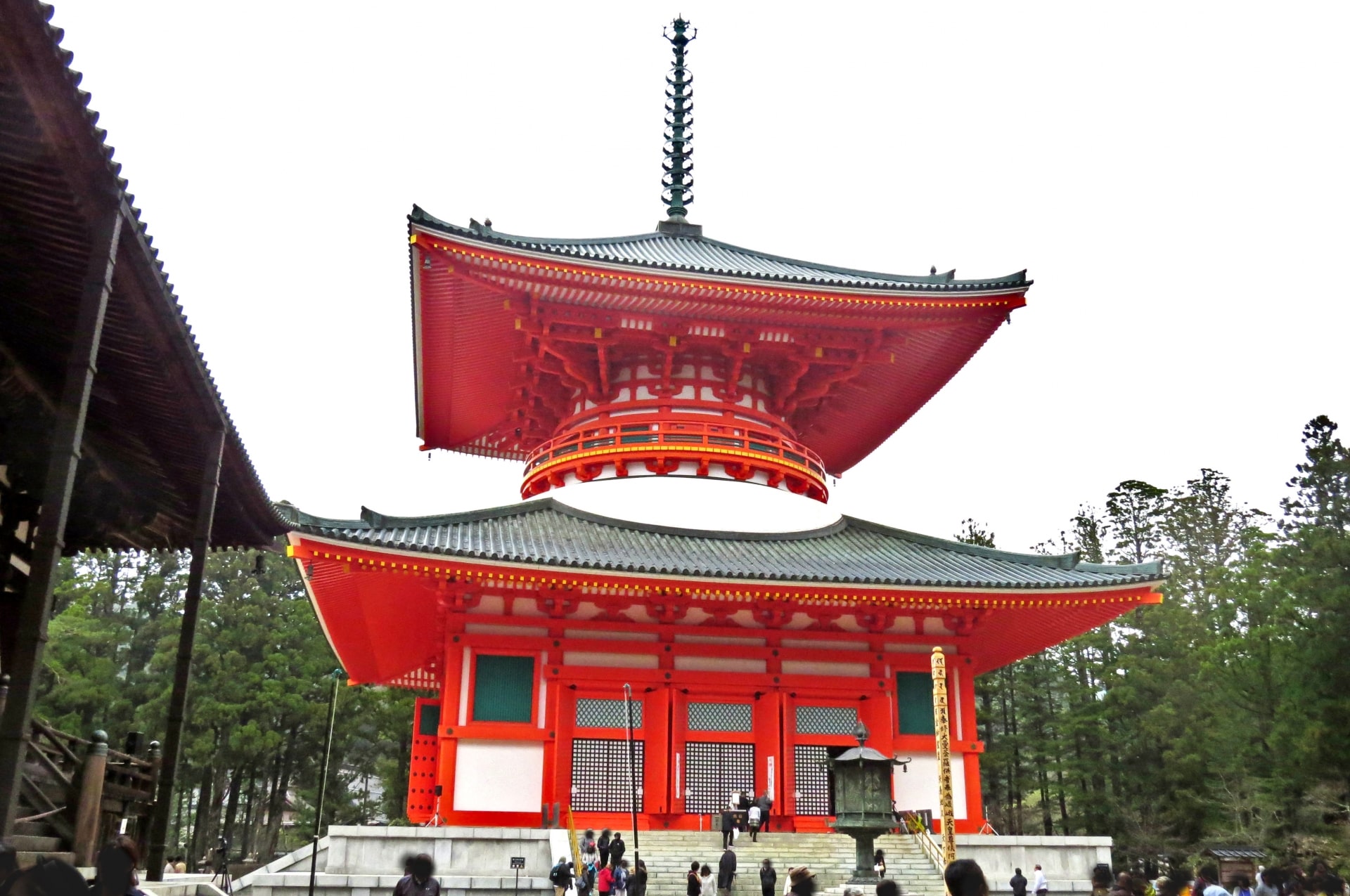 Koyasan is well-known as a sacred place for Japanese Buddhism, located in the north part of Wakayama Prefecture. The most famous place in the Koyasan area is Kongobuji Temple, which is the ecclesiastical headquarters of Shingon Buddhism. Kongobuji Temple was established by Kukai in 816 and was designated as a world heritage in 2004. There are a lot of attractive spots in the site of the temple such as Japan's biggest stone garden "Banryutei".
The 2 main praying spots in Koyasan are Danjogaran and Okunoin. Danjogaran has 19 buildings and towers such as the Gold Palace (Kondo) and Konpondaito. Konpondaito is the symbol of Koyasan which was established as the first multiple treasure tower in Japan in 887. Gold Palace (Kondo) is the main palace of Koyasan.
Okunoin is believed to be the tomb of Kukai. There are 3 bridges and 1 river in the Okunoin area and it is believed that going through this river and bridges lets people go to heaven. Along the approach way to Okunoin, there are a lot of monuments and 700-year-old cedar trees for 2 km.
▶️Check more details: 10 Best Things to Do in Koyasan
9. Lake Biwa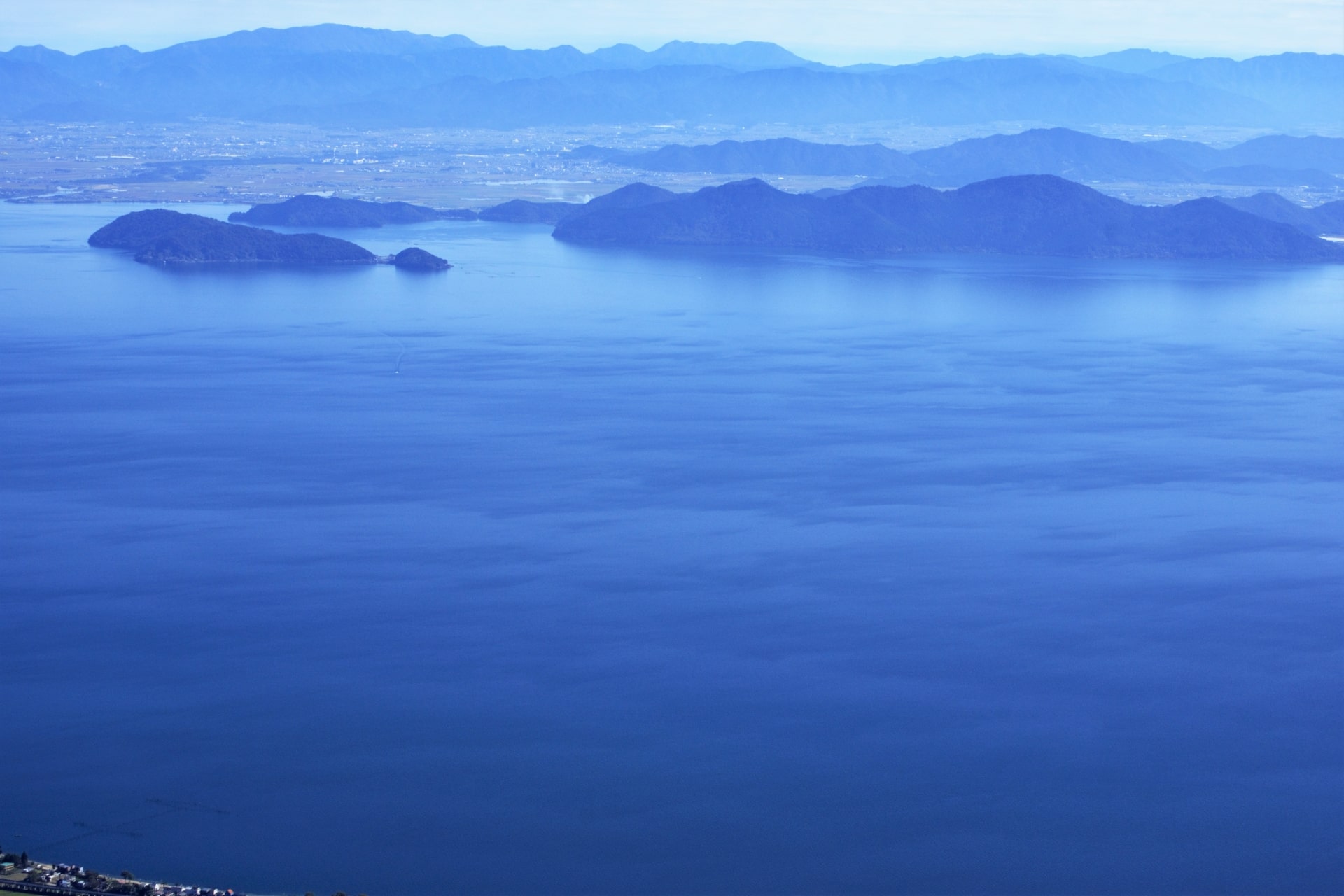 Lake Biwa (Biwako), located in Shiga Prefecture, is the largest lake in Japan. It makes up for one-sixth of the prefecture's area. The view of Biwa Lake from the top of Biwa Valley will inspire you with its beautiful and fantastic scenery. There are cafes where you can enjoy the panoramic view of Lake Biwa and Shiga Prefecture while chilling at the open-air area. Moreover, Biwako offers varying scenic views depending on the season: lovely cherry blossoms in spring and nostalgic snow in winter.
If you go to Lake Biwa in summer, water activities such as SUP and walking on the water. SUP is a trending water activity in that you stand up on a surfboard and paddle on the water. You would be excited with SUP and some landmarks of the prefecture that can be seen from the board.
▶️Check more details: Lake Biwa: the Largest Lake in Japan
10. Osaka
From my experience, traveling around Kyoto and Osaka should be combined together every time because that makes your journey more interesting and efficient!! After touching Japanese history and tradition in Kyoto, let's enjoy the trending culture in Osaka!
America Mura (Americal Village) is a popular area among young people for vintage clothing stores. Numerous shops have each type of clothing such as authentic vintage, casual, unique, and outstanding. Shop staff are so friendly that they recommend the best item for you.
Of course, don't miss trying Osaka's traditional food. In Dotonbori, the central area of Osaka, there are a lot of decent Osaka foods including Kushikatsu, Takoyaki, and Okonomiyaki. In addition to some of the famous shops such as Daruma and Kukuru, I recommend you to go to a local Izakaya to have a chat with local regulars and to get to know more about Osaka!
▶️Check more details: 30 Best Things to Do in Osaka
Thank you for reading till the end. If you try everything above, you'll be a Kansai master!!
As Shiga Prefecture and Nara Prefecture are a bit inconvenient to get there from Tokyo or other parts of Japan, visiting there as a side trip from Kyoto is a good opportunity. If you have time, exploring other spots in Nara Prefecture and Shiga Prefecture might provide you with a new finding.
Where is your next destination?
---
▽Subscribe our free newsletter!▽
For more information about traveling and living in Japan, check these articles below, too!
▽Related Articles▽
▼Editor's Picks▼
---