26 Best Things to Do in Kyoto
What to Do in Kyoto: Bucket List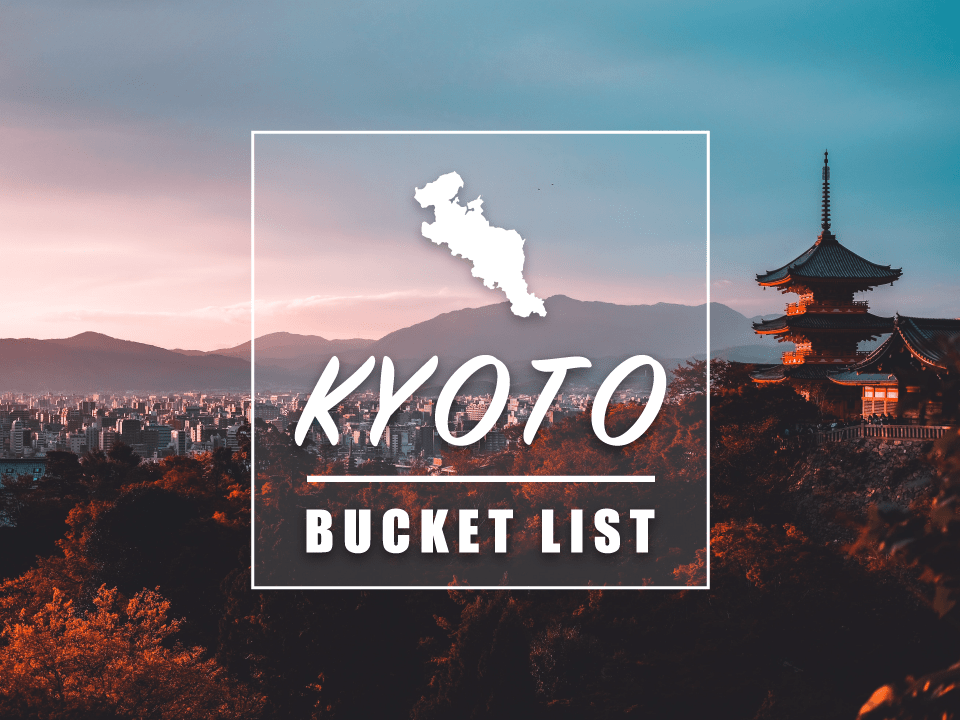 Kyoto is one of the most popular tourist destinations in the whole world today, which is known as the greatest ancient city in Japan. It's located in the heart of Kansai Region in Western Japan alongside of Osaka and Nara.
The city served as the capital city of the country for over 1,000 years (from 794 to 1868), and there are over 4,000 historical monuments including temples and shrines preserved until today as well as charming streetscape of the old town. The well-preserved monuments and the old town itself are the biggest attraction in Kyoto, and the city attracts millions of visitors from Japan and overseas in all year around.
In comparison to the modern capital, Tokyo, the ancient capital Kyoto is a must-visit destination for every tourists to Japan to experience the traditional Japanese culture and old town atmosphere.
If you are going to visit Kyoto for a short period, you should definitely plan your itinerary in advance to travel efficiently and without wasting time. As Kyoto is a big city and there are tons of tourist attractions in the city, you may get confused what to see or where to visit in the city. So in this article, I am sharing my Kyoto Bucket List of with 26 best things to do in Kyoto, especially for the first time. The list includes not only must-visit temples and shrines but also some of hidden gems and recommended tours and activities available today. So let's check them out 🙂
---
-North-
1. Kinkaku-ji Temple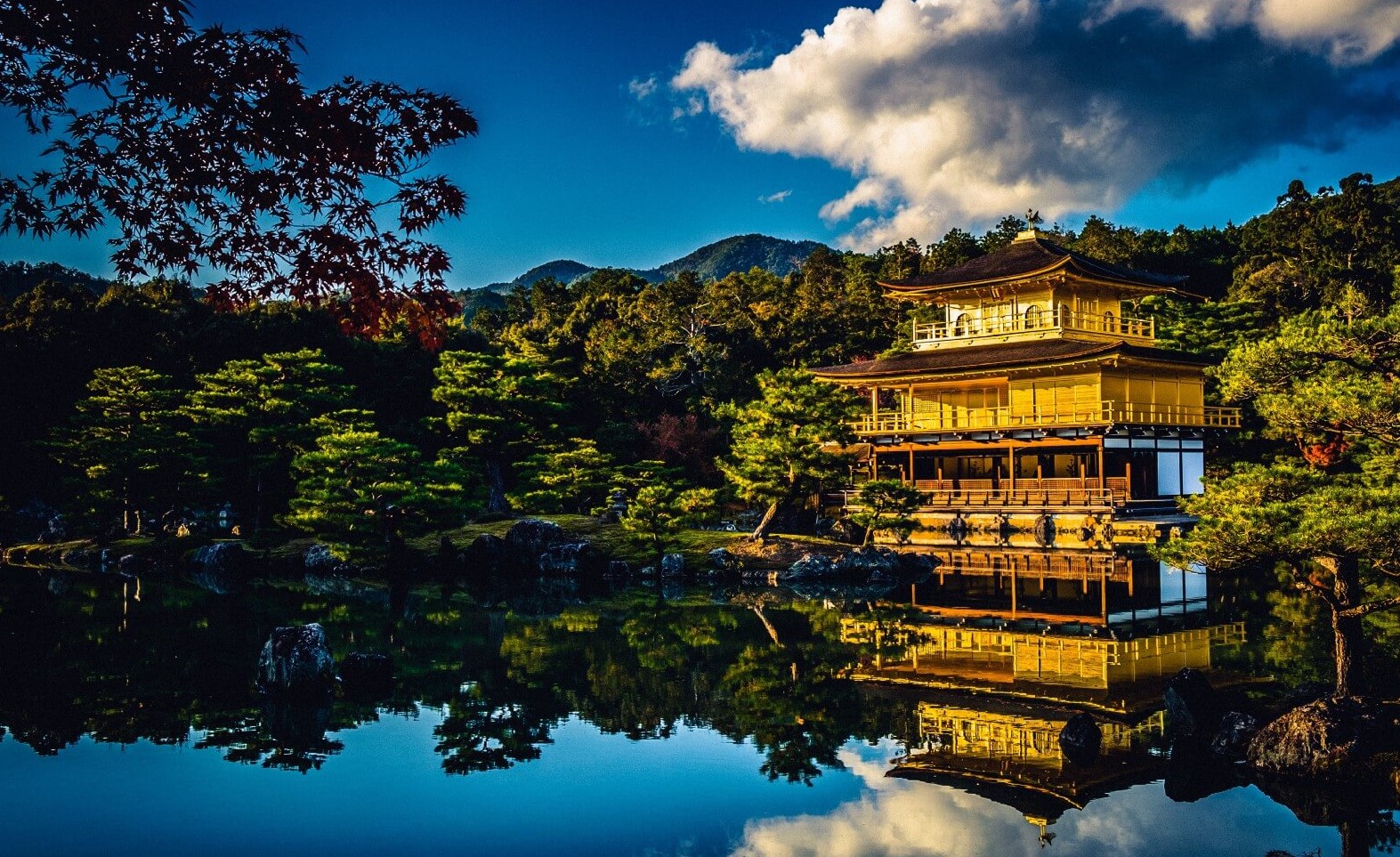 The Zen Buddhist temple, Kinkaku-ji Temple (金閣寺) is one of the most famous landmarks and popular tourist attractions in Japan. The temple was originally built in 1397, and its real name is Rokuonji Temple, however, because of the iconic appearance, it's known as Kinkaiji (Goden Pavilion).
More info ▶ Kinkakuji Temple: Kyoto's Golden Pavilion
2. Ryoanji Temple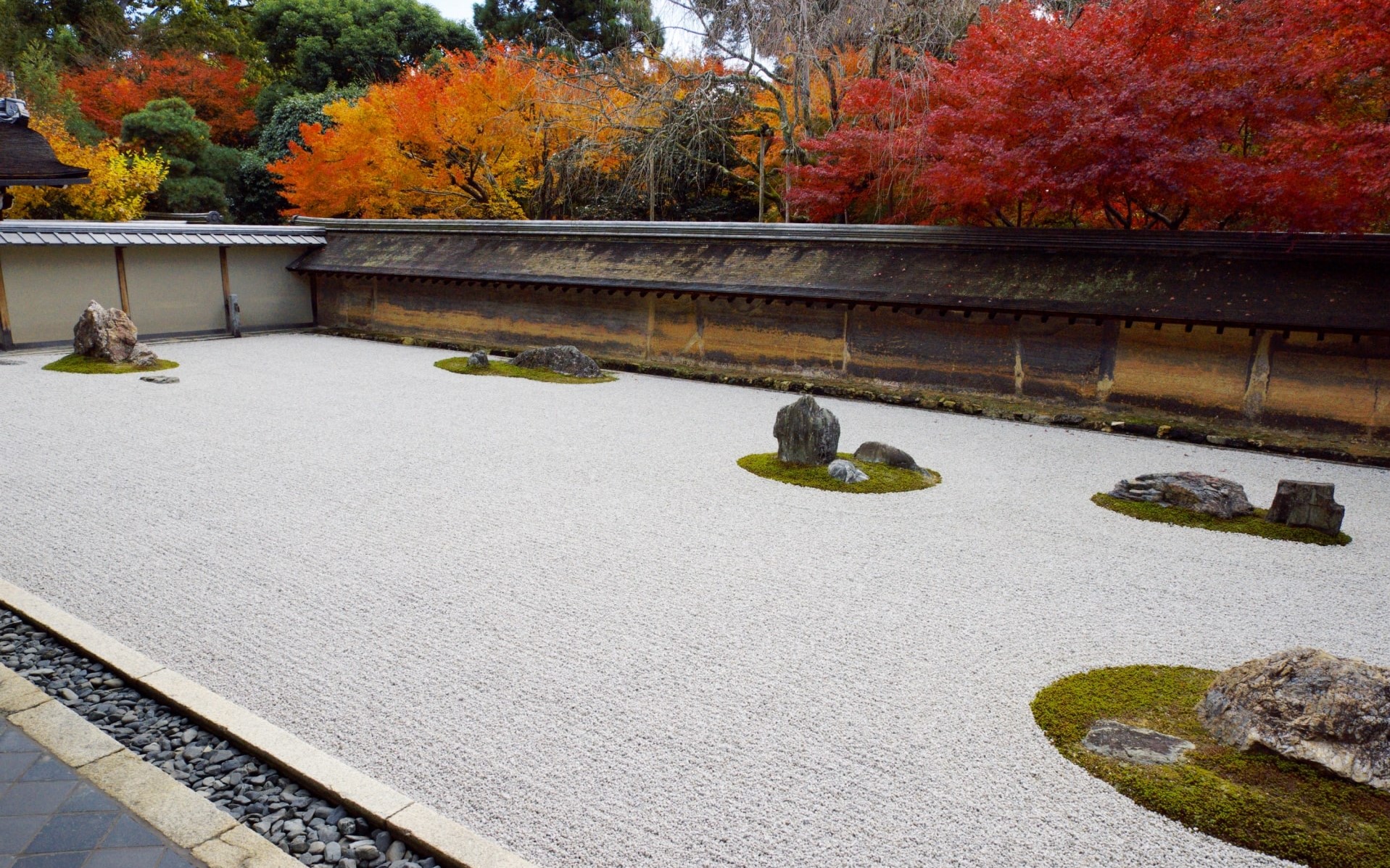 Ryoanji Temple (龍安寺) is best known for its stunning rock garden, which is designated to UNESCO World Heritage Site in 1994, as a part of Historic Monuments of Ancient Kyoto. This rock garden is considered to be the finest example of Kare-Sansui (dry landscape), the traditional form of Japanese rock gardens.
More info ▶ Kyoto's Best Zen Rock Garden: Ryoanji Temple
3. Kifune Shrine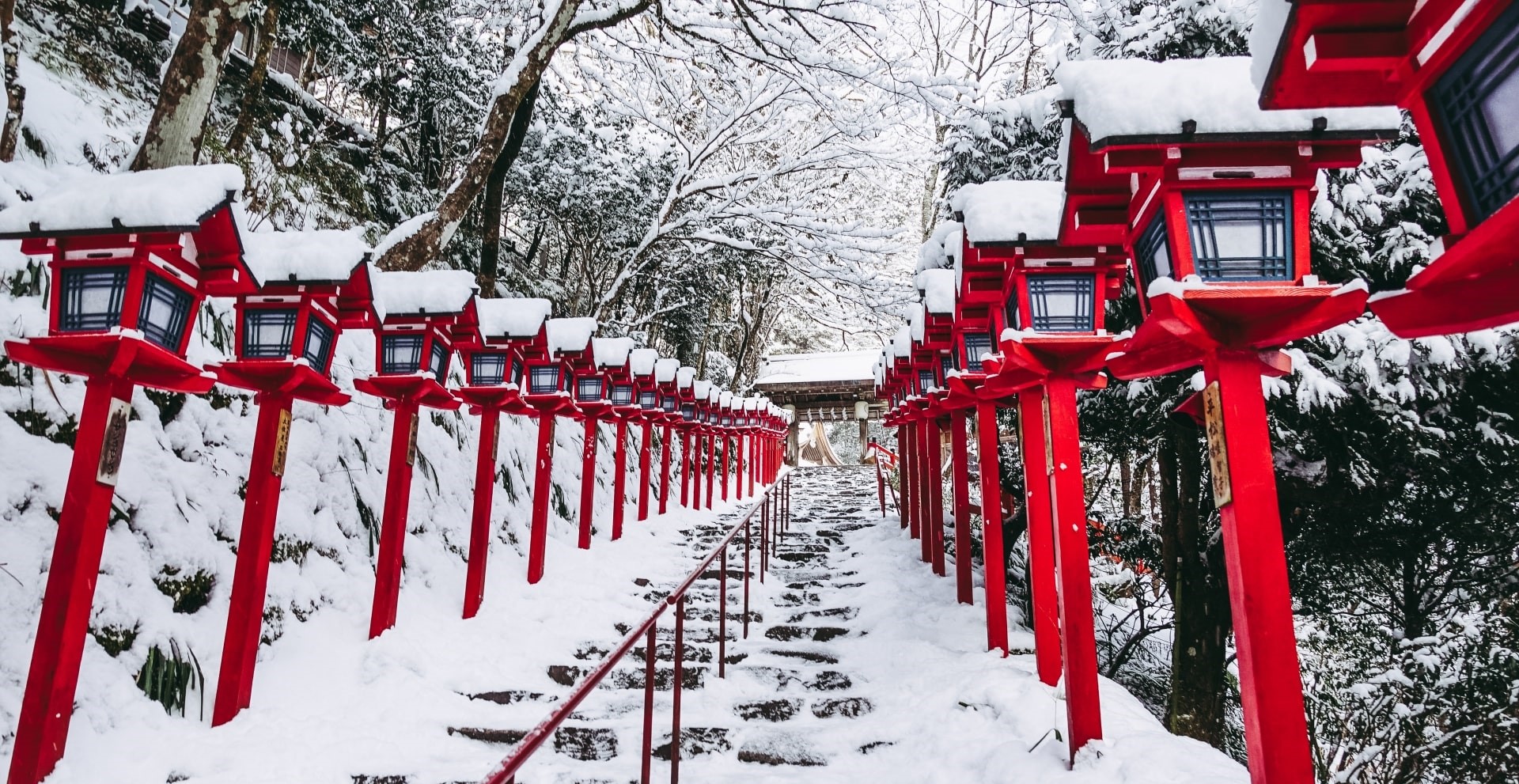 Kifune Shrine (貴船神社) has is a highly popular photo spot in Kyoto, which is famous for the astonishing scenery of the shrine approach with stairs lined with red lanterns. The shrine is also known for the divine favour for love knots and a popular site for wedding.
More info ▶ New Travel Destination in Kyoto: Kifune Shrine
-South-
4. Fushimi Inari Shrine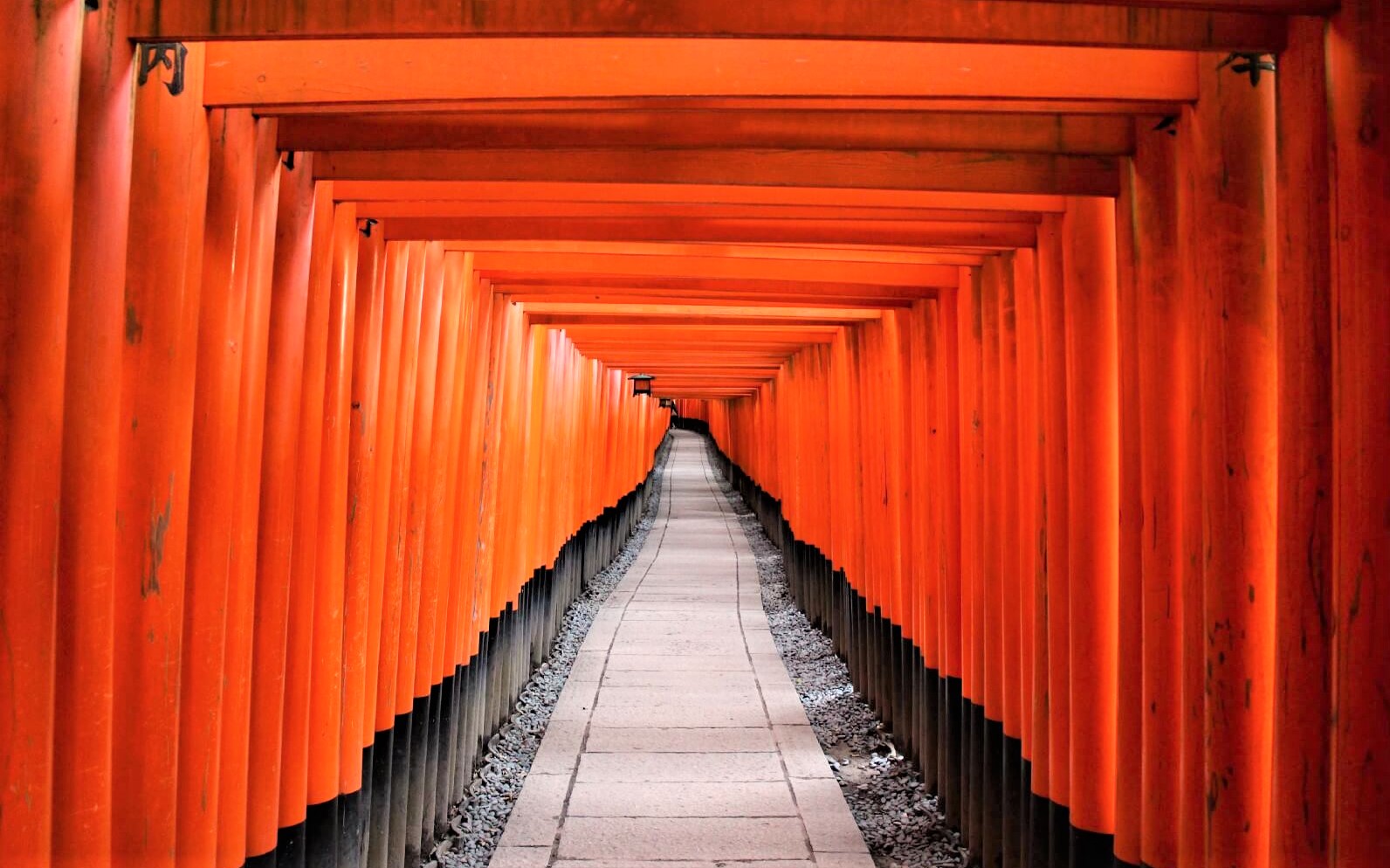 Fushimi Inari Taisha Shrine (伏見稲荷大社) is Kyoto's most visited shrine and one of the most iconic sights in Japan today. The shrine became famous since its iconic vermilion torii gates made an appearance on the popular movie "Memoirs of a Geisha" in 2005.
More info▶ Fushimi Inari Taisha: Kyoto's Most Visited Shrine by Foreign Visitors!
Fushimi Inari Taisha might be the busiest tourist site in Japan today, but there is a way to avoid crowds while visiting there! Take the "Fushimi Inari Hidden Hike Tour" via the secret route and see the different side of the shrine off the crowded main path!
▶ Book Online: Fushimi Inari Hidden Hiking Tour in Kyoto
-East-
5. Kiyomizudera Temple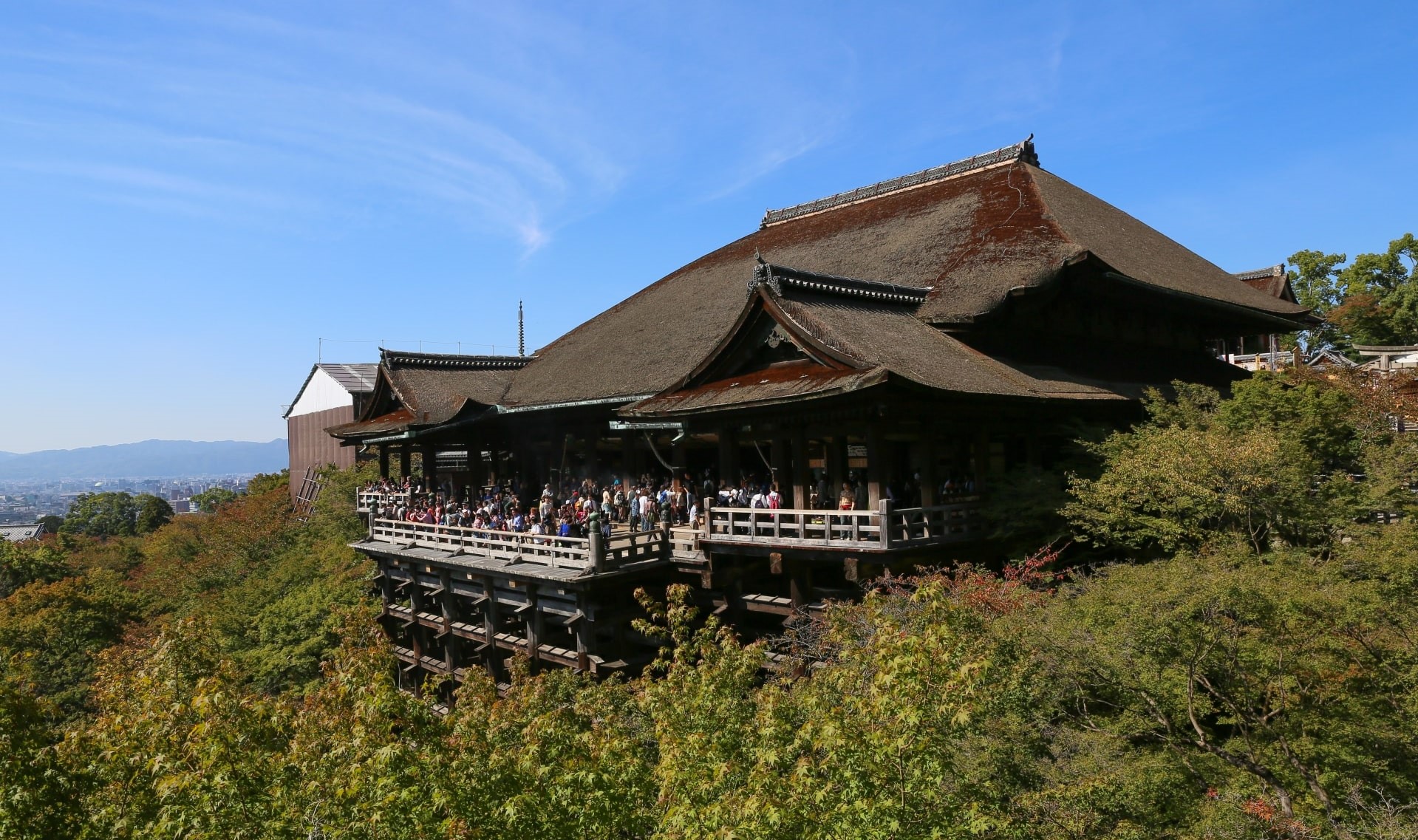 Kiyomizudera Temple (清水寺) is one of the most important and oldest historic monuments in Japan, which was built in 780. The temple has a massive wooden terrace surrounded by nature, and it displays a pleasant scenery in each season. Especially in autumn, it attracts many visitors since the night light-up event is held during the peak season of autumn leaves.
More info▶ When is the Best Time to Visit Kyoto Kiyomizudera Temple?
6. Ginkakuji Temple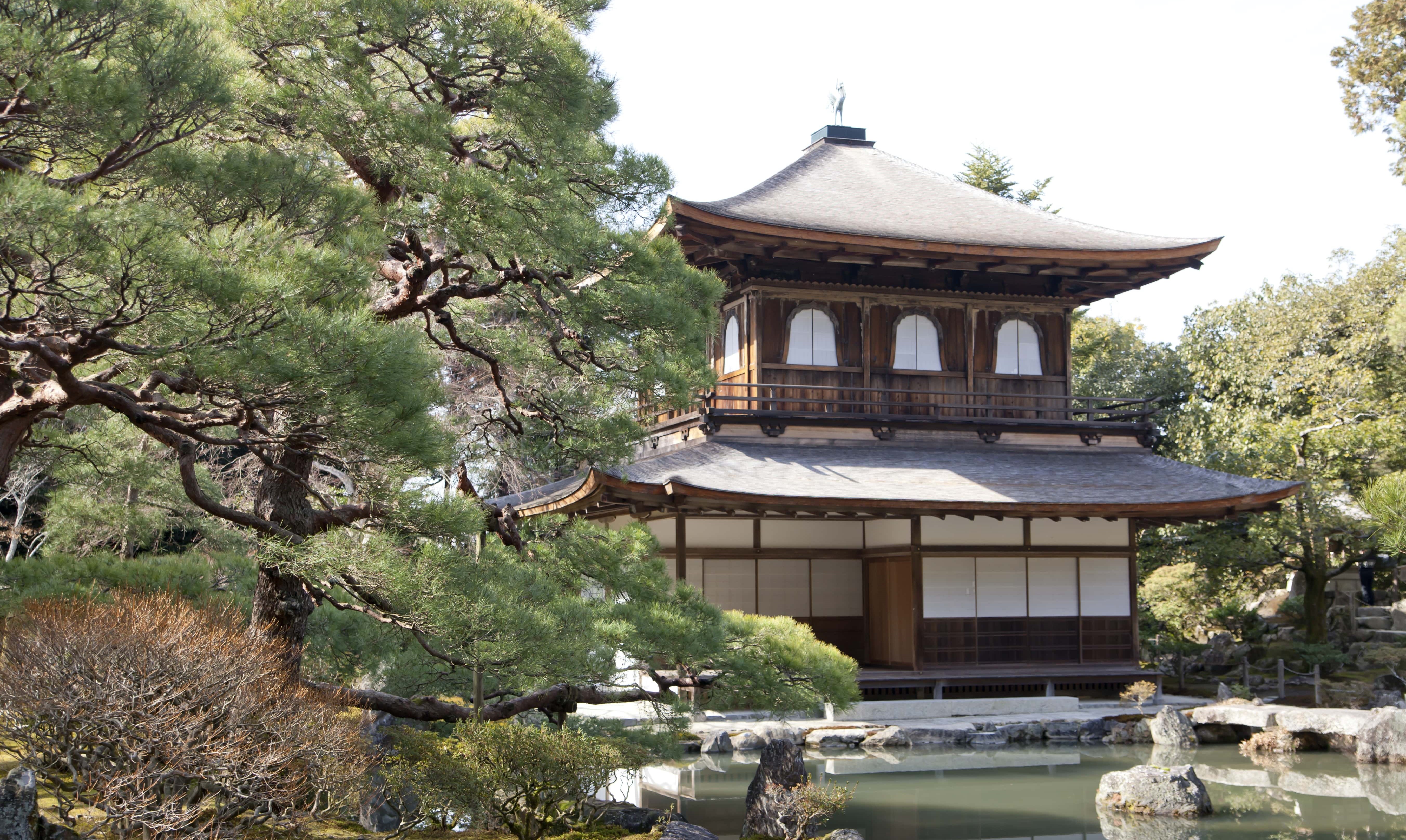 Ginkakuji Temple (銀閣寺) is a Zen temple also known as the Silver Pavilion because it was modeled after Kinkakuji Temple (the Golden Pavilion). Unlike the later, Ginkakuji is not actually painted in silver, but the temple consists of amazing complex including main hall and landscape gardens.
More info▶ Silver Pavilion: Kyoto Ginkakuji Temple
7. Yasaka Pagoda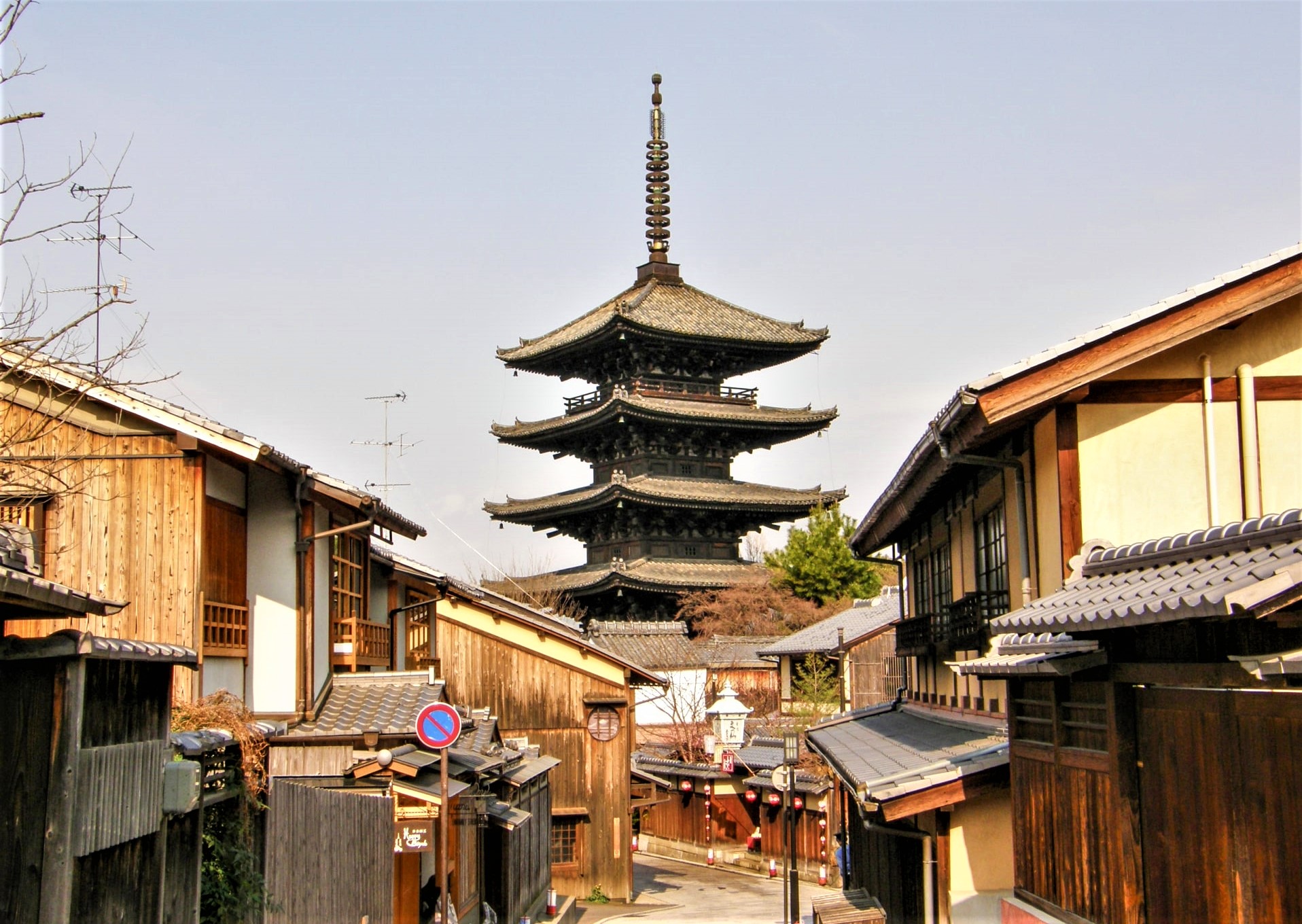 Yasaka Pagoda (八坂の塔) is located at Hokanji Temple in Higashiyama District in eastern Kyoto City. It's the famous landmark of the district and one of the most photographed places in Kyoto. Visitors can actually enter inside the pagoda, too.
More info ▶ Yasaka Pagoda: the Best Photo Spot in Higashiyama
8. Gion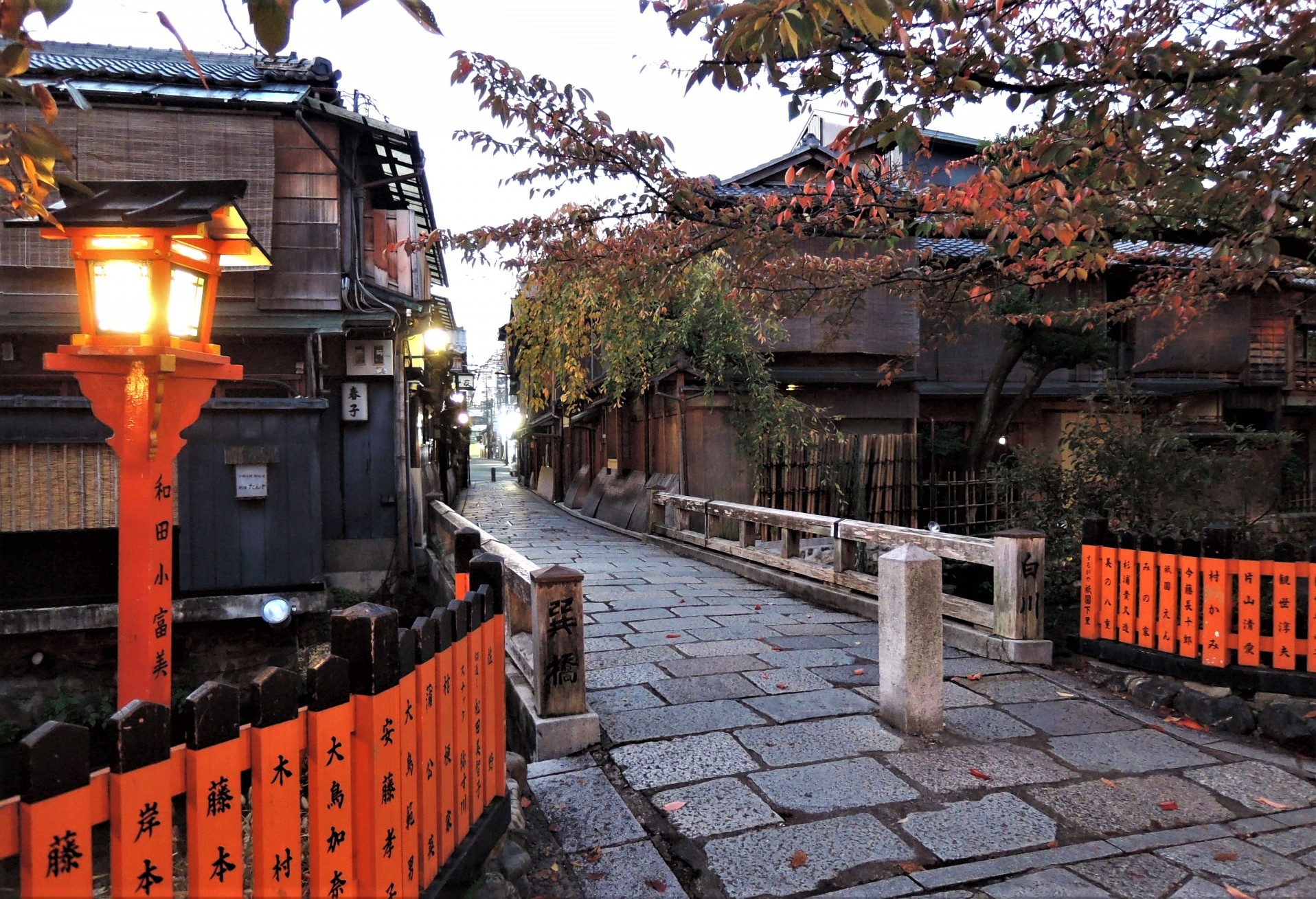 Gion (祇園) is a traditional entertainment district known as "Geisha District". The streets of Gion is lined with traditional wooden houses which serve as shops, restaurants and teahouses. Visitors can have upscale dining experience with authentic Geisha/Maiko dance show.
More info▶ Gion: Traditional Geisha District in Kyoto
9. Kawadoko at Kamogawa River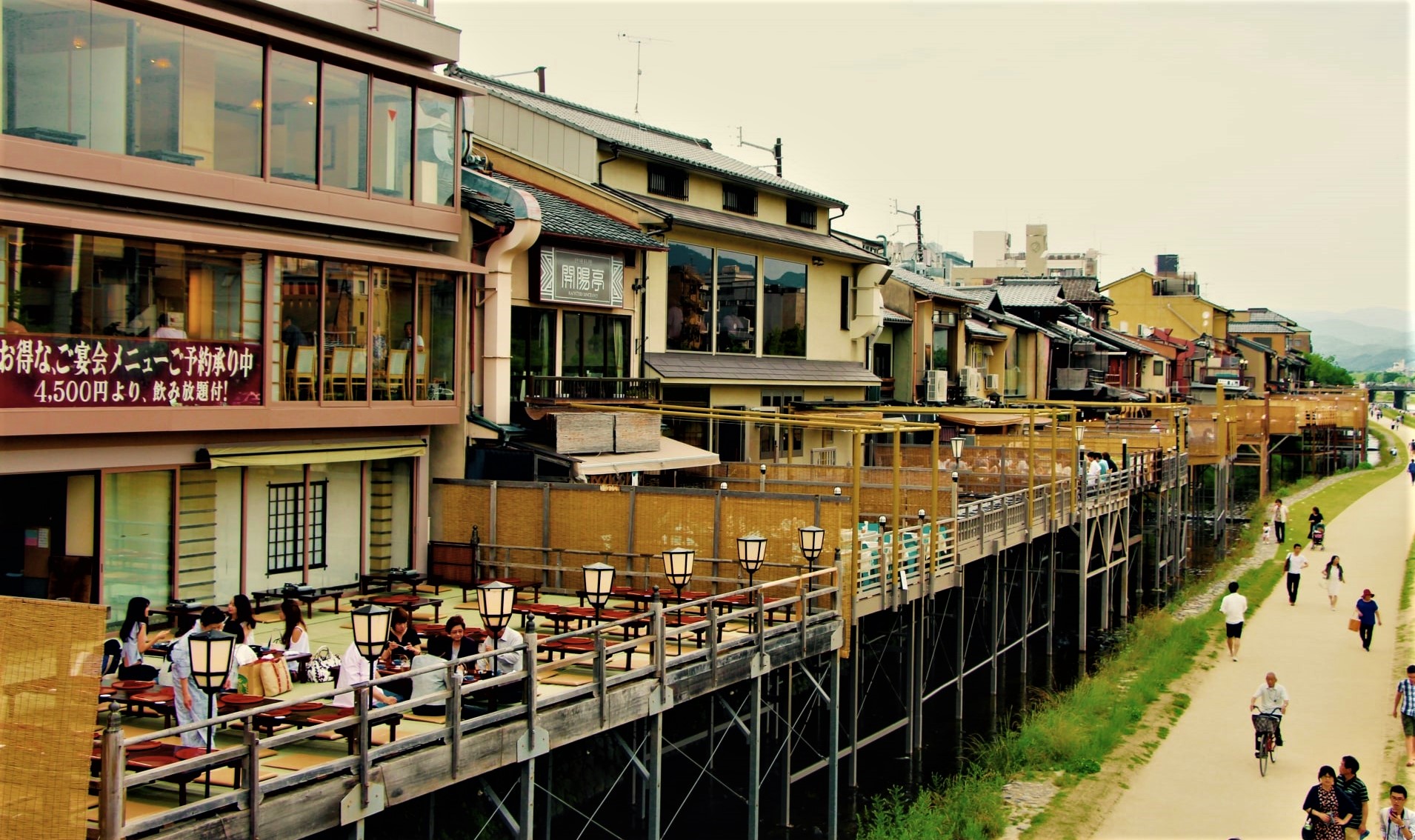 Every great city has an iconic river within, don't you agree?? Kamogawa River or Kamo River (鴨川) is a symbolic river run through the city of Kyoto, and a popular landmark itself. The riverbank of Kamogawa River is a great spot to walk down and it's lined by numbers of cafes and restaurants.
During summer, they extend their outside terrace towards the river, and make a larger seating space by the river so the guests can feel the breeze in hot weather. This is called Kawadoko, and it's one of the traditions in Kyoto area. Enjoy the delicious and authentic Kyoto cuisine with the pleasant view of Kamo River only in summer time!
More info ▶ Kamogawa River: 5 Nice Viewing Restaurants and Cafes on Kamogawa River
-West (Arashiyama Area)-
10. Togetsukyo Bridge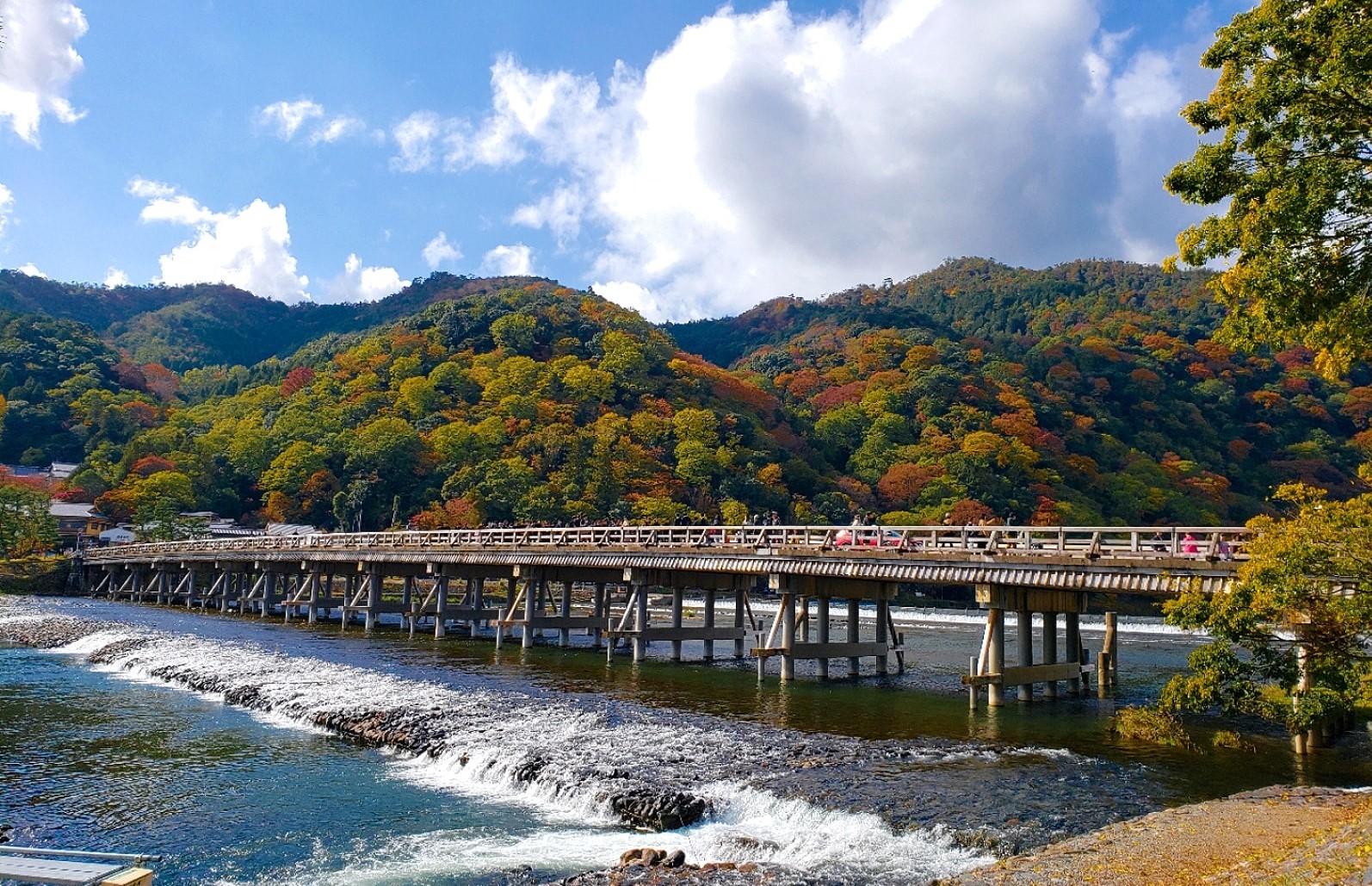 Arashiyama (嵐山) is a touristic area outside of Kyoto City, and it can be accessed in 20-30 mins from Kyoto Station by train or bus. Arashiyama is home to several important historic monuments and the rich nature, and highly popular side trip destination from the central city of Kyoto.
Togetsukyo Bridge (渡月橋) is a symbol of Arashiyama area, originally built during the Heian Period (794–1185). It's a popular place to stop by and take photos or watch the beautiful scenery. Arashiyama is the main site for Hanatouro Festival which is held in December annually, and the bridge is illuminated at night during the festival.
More info▶ Kyoto Arashiyama Hanatouro Illumination
11. Arashiyama Monkey Park Iwatayama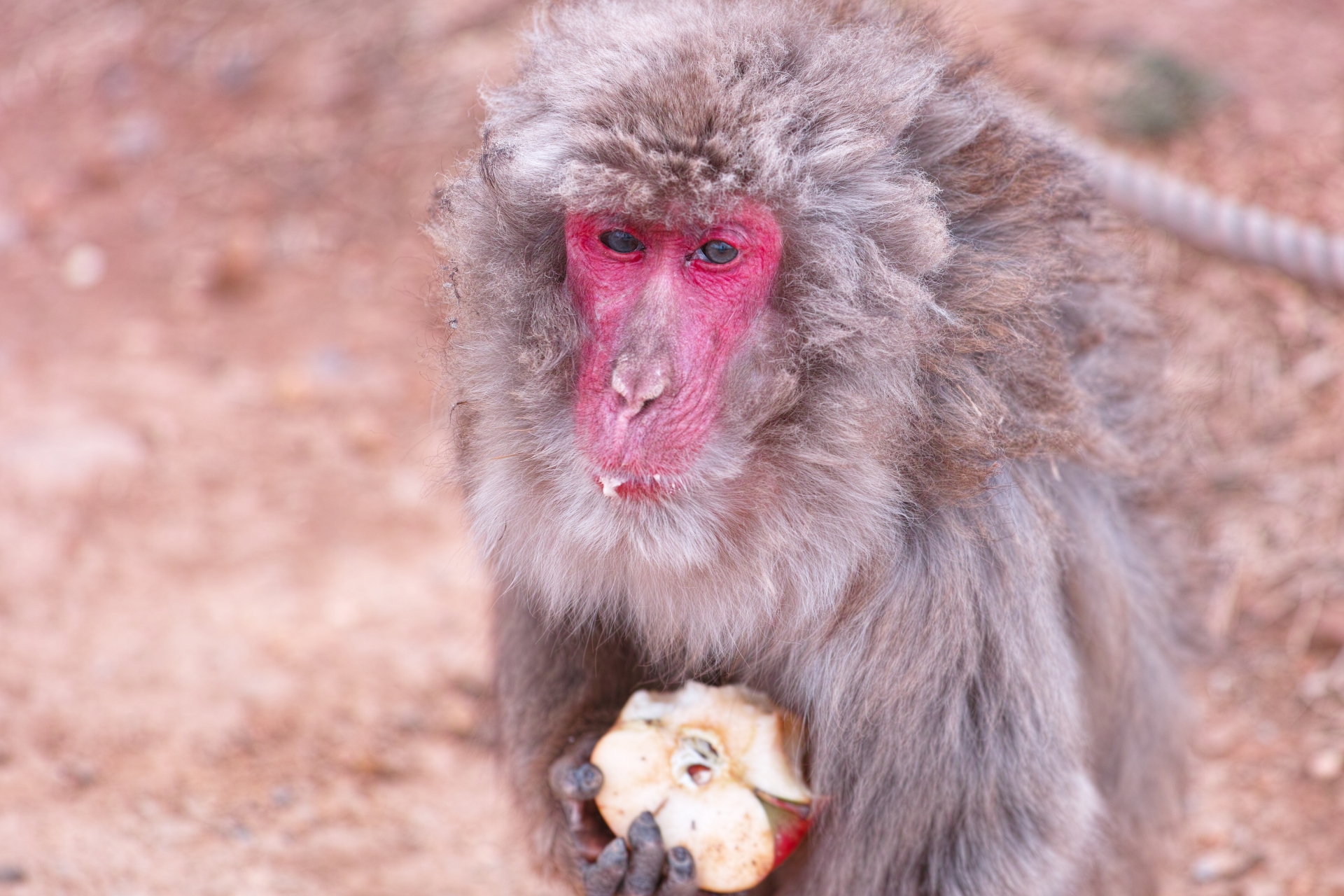 Kyoto is surrounded with lush greenery, where there are a lot of places to interact with animals aside from zoos and aquariums. Arashiyama Monkey Park Iwatayama (嵐山モンキーパークいわたやま) is inhabited by about 120 monkeys, which has been visited by both Japanese and foreign tourists for a long time. The park located on the mountaintop offers an enjoyable opportunity to buy snacks and apples and feed the monkeys. In addition to the changing season like cherry blossoms and autumn leaves, you can get a panoramic view of the whole city of Kyoto.
More info▶ Arashiyama Monkey Park Iwatayama, Kyoto
12. Bamboo Grove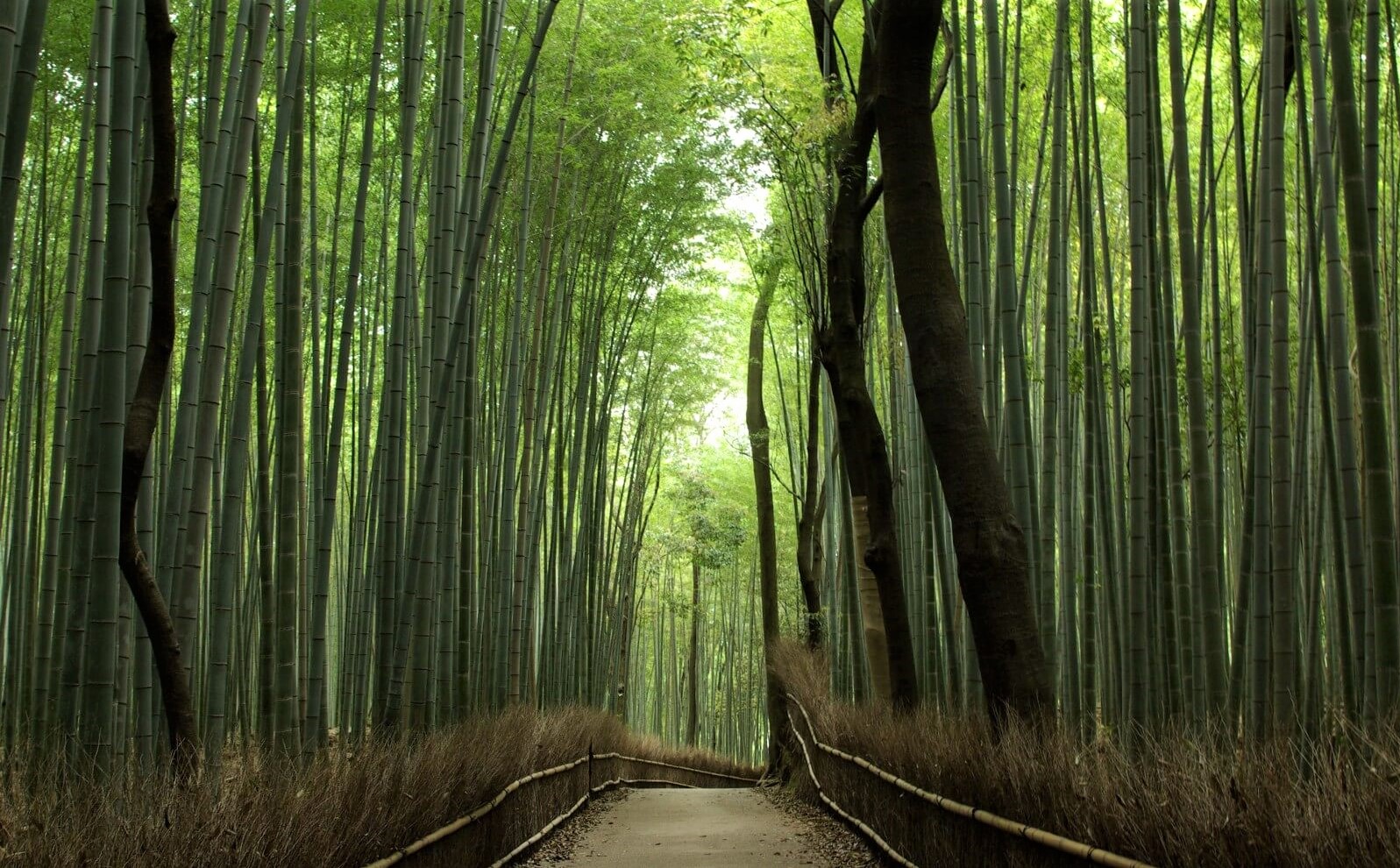 Another iconic landmark of Arashiyama area is this Bamboo Grove, which runs between Tenryuji Temple and Okouchi Sanso Garden. It's one of the most photographed spots in Kyoto along with Kinkakuji Temple and Fushimi Inari Taisha Shrine. It's recommended to visit there in early morning to capture the path in the Bamboo Grove without crowds.
More info▶ Kyoto's Iconic Arashiyama Bamboo Grove
13. Tenryuji Temple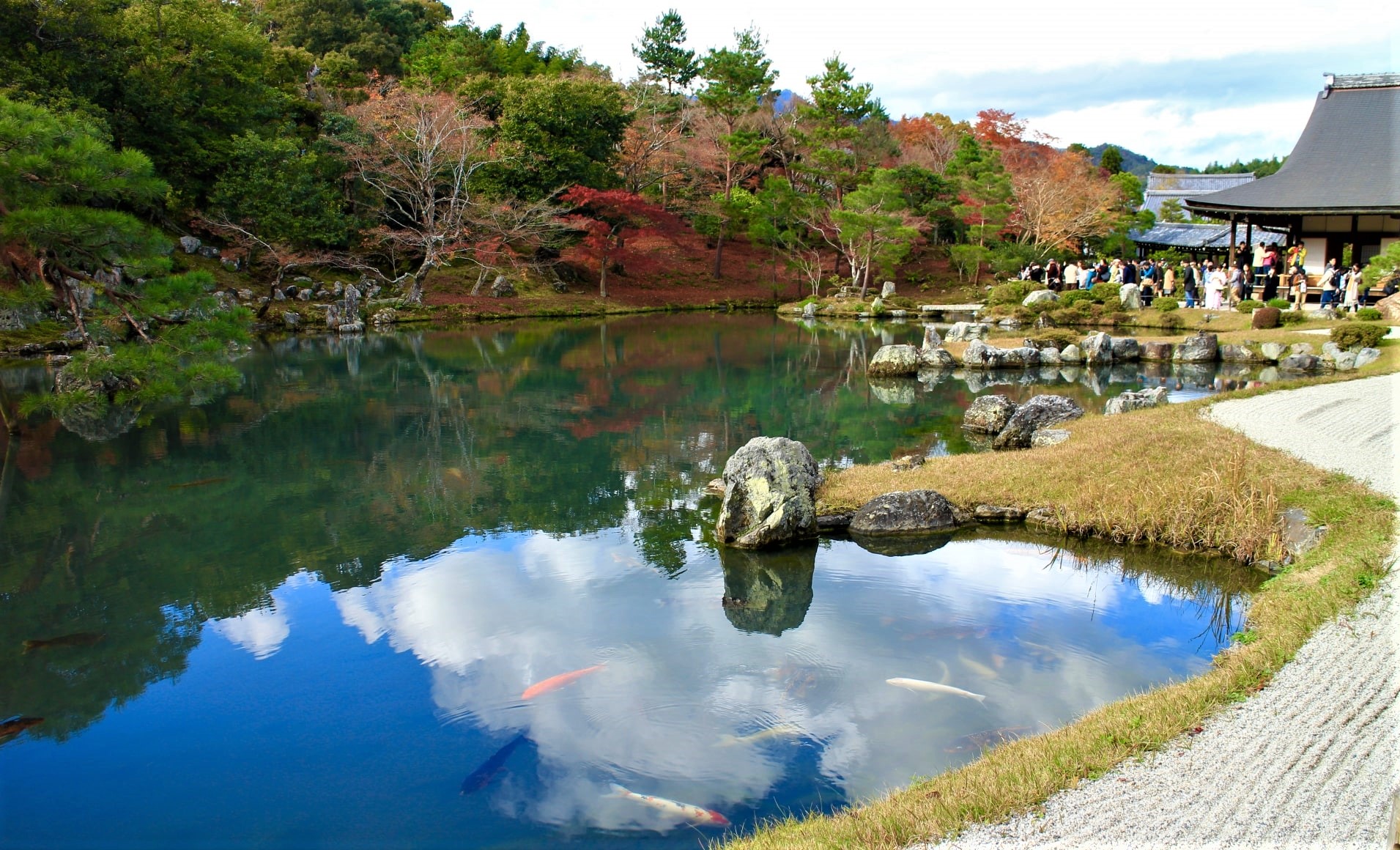 Some of Kyoto's must-visit temples and shrines are located in Arashiyama area. Tenryuji Temple (天龍寺) is the head temple of the Tenryu branch of Rinzai Zen Buddhism, known for its gorgeous Japanese garden, and the astonishing Japanese art work, The Cloud Dragon on the ceiling of the Hatto hall.
More info▶ Kyoto's Yet Another UNESCO World Heritage Site: Arashiyama Tenryuji Temple
Check more interesting things/places in Arashiyama area:
▶ Top 10 Things to Do in Arashiyama and Sagano, Kyoto
-Other Places-
14. Ine no Funaya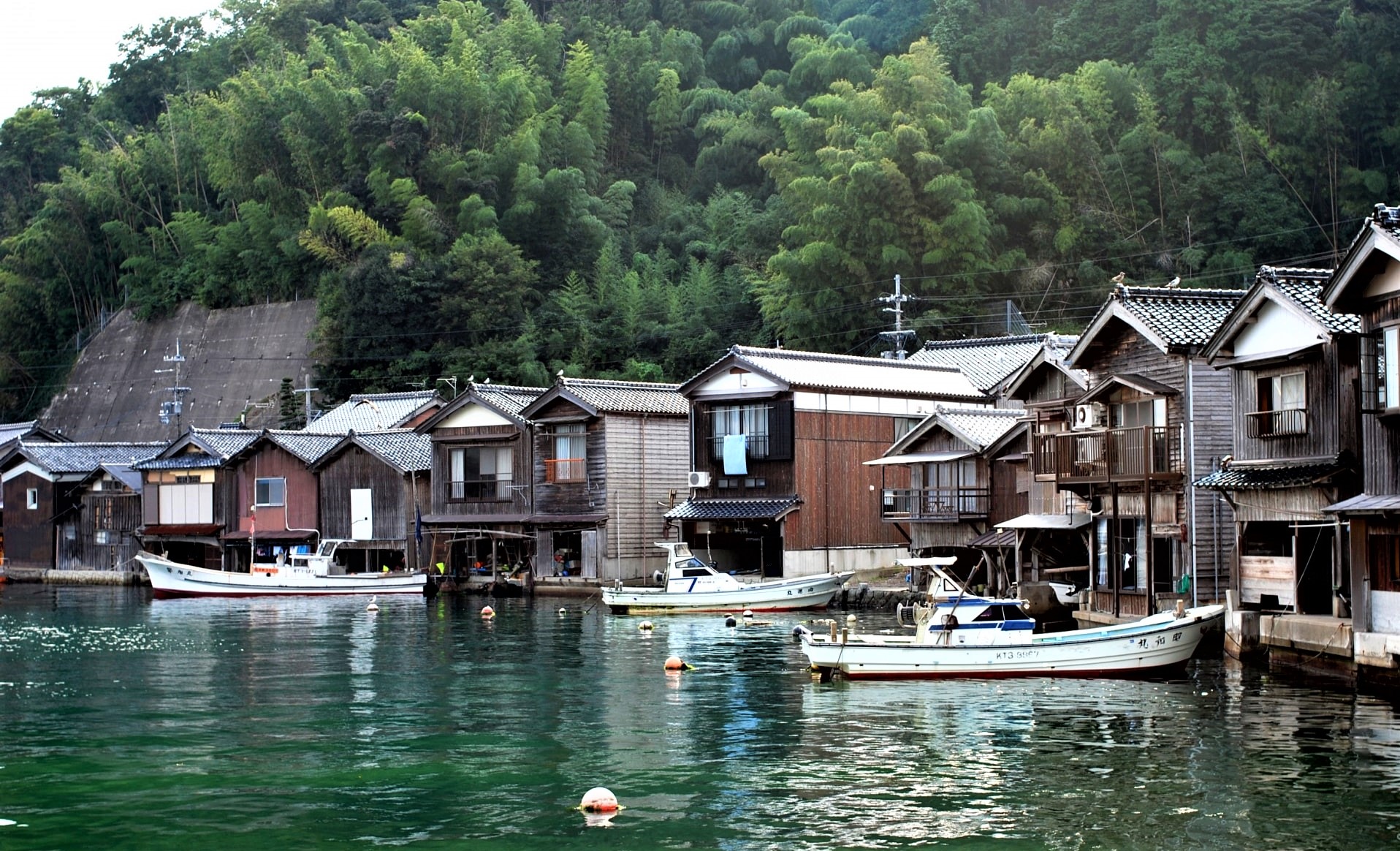 While most of visitors to Kyoto Prefecture only visit within Kyoto City to see historic sites, there are a lot more to explore in this fascinating land. Ine no Funaya (伊根の舟屋) is located on Tango Peninsula, the northern coast of Kyoto, and it is considered to be one of the most beautiful villages in Japan. As it's often described as the Venice of Japan, the traditional fisherman village of Ine town is formed with over 200 floating houses called Funaya.
The picturesque view of the village has rapidly spread online and Instagram, then this charming village is now becoming a popular day trip destination from the city.
More info ▶ Ine no Funaya: Kyoto's Hidden "The Venice of Japan"
15. Wazuka Tea Plantation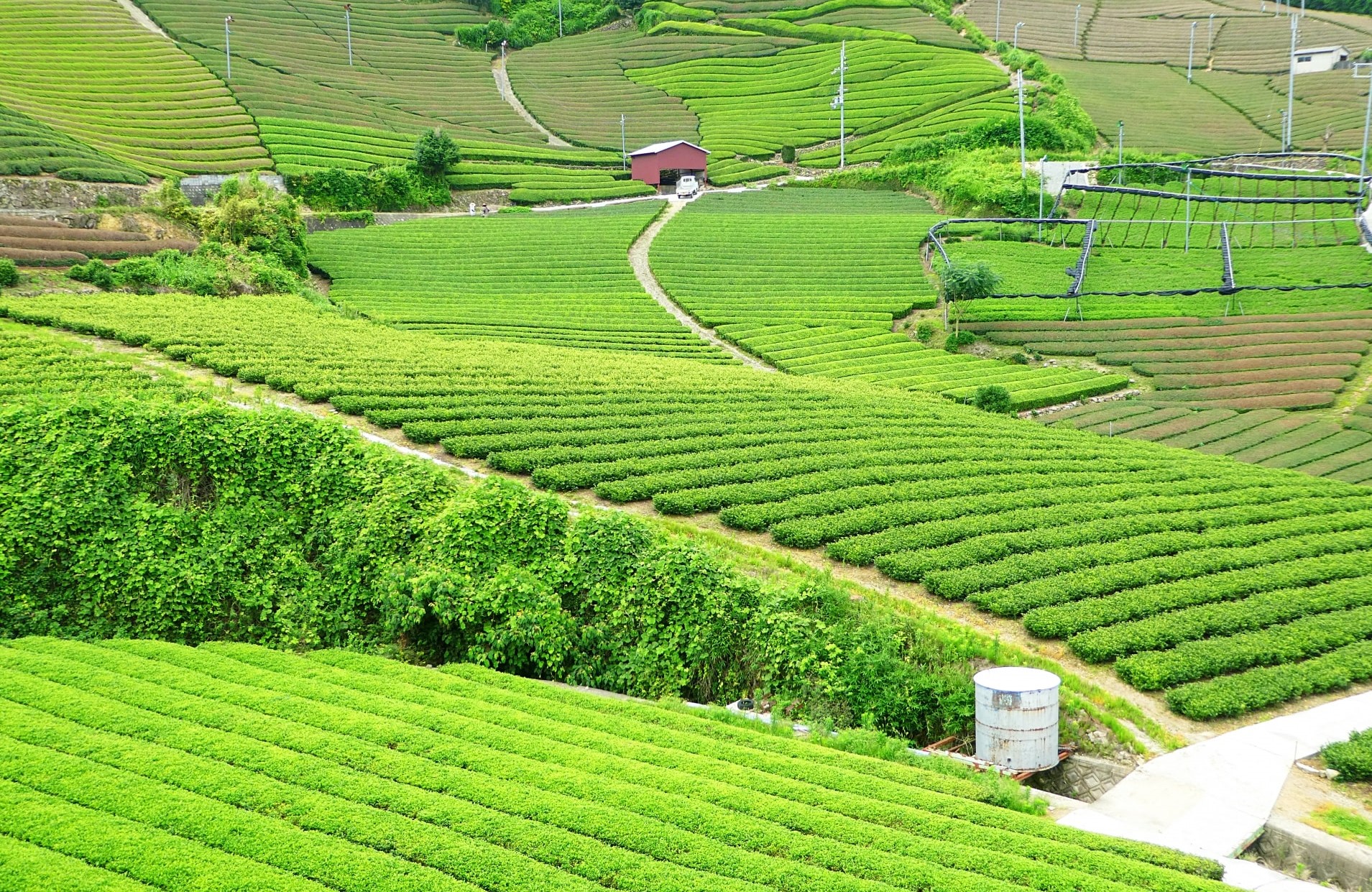 Kyoto is Japan's best Matcha and green tea producer, and nearly half of the tea is produced in this small town called Wazuka (和束町). Wazuka is a small town in south Kyoto, and as well as being famous for the production of the Uji tea, the town is also known for its picturesque scenery of tea plantation. The beautifully maintained tea farm is blended well with the surrounding nature, and displays the stunning scenery in each season.
Wazuka Tea Plantation is today one of the most popular day trip destination from the central Kyoto, and various activities are available for visitors such as guided tours, tea picking, plantation experience, tea ceremony lesson and so on.
More info▶ Wazuka Tea Farm: Kyoto's Hidden Teatopia
16. Instagram Worthy Spots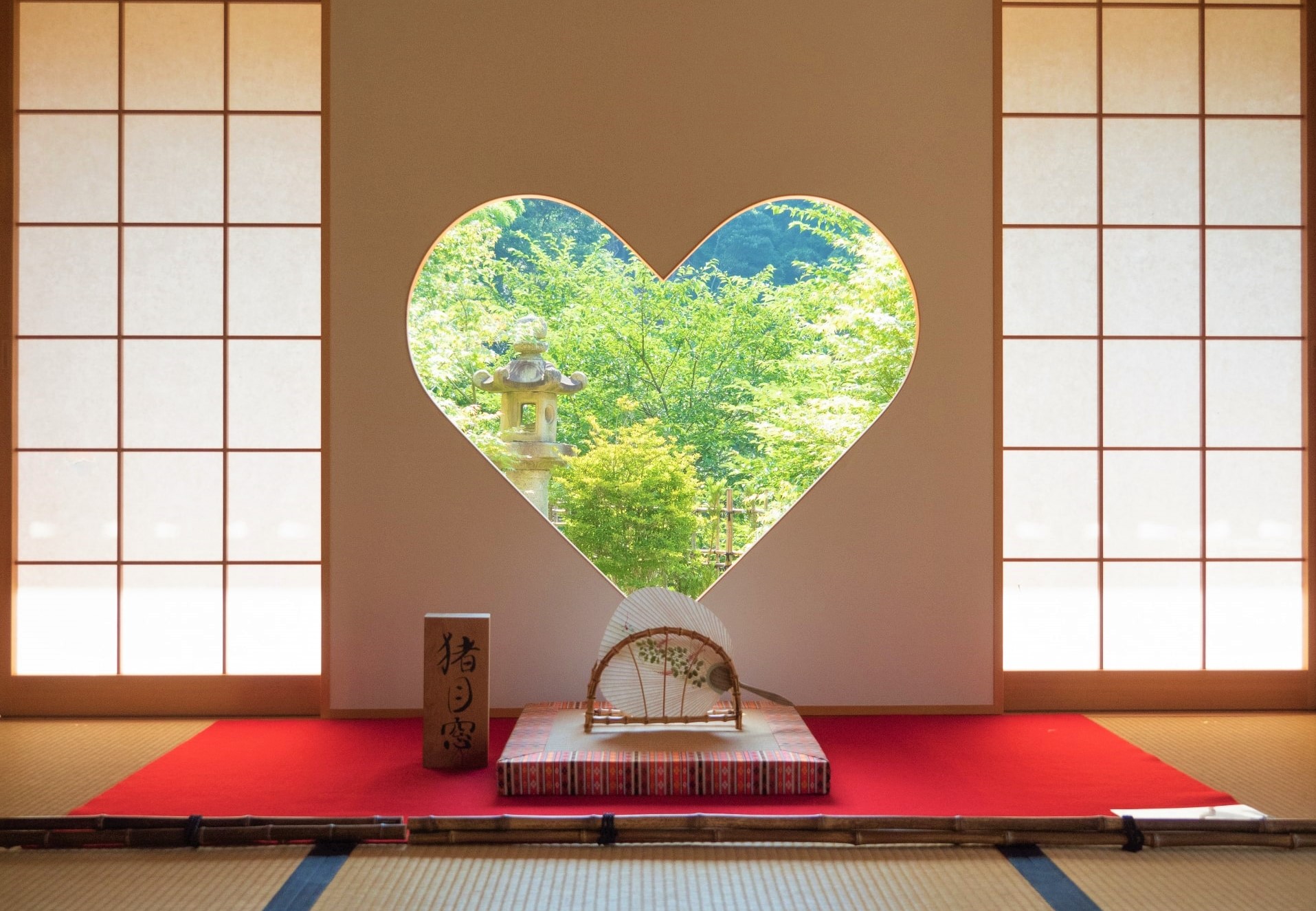 The biggest travel trend today is taking "Instagram-Worthy" photos, and Kyoto is the top destination among photographers and Instagrammers worldwide. The city has numbers of cool and beautiful photo spots including temples, shrines and traditional streetscape. There are also many cafes and restaurants serving Instagram-Worthy food, too. You'd better make sure to have enough storage space in your camera before visiting Kyoto!
More info
▶7 Most Instagram Worthy Temples&Shrines in Kyoto
▶10 Most Instagram-Worthy Desserts in Kyoto
– Special Activities-
17. Cultural Experiences
-Tea Ceremony
Experience Tea Ceremony: The Famous Matcha drinking Ritual in Kyoto.
Time magazine lists tea ceremony as one of the most essential things to do in Kyoto. Although tea ceremony has been enjoyed all around the world, it feels more special in Kyoto given the fact the most famous tea is grown in Uji Kyoto and famous tea ceremony schools were born in Kyoto City.
After visiting many temples and shrines, finally you can forget all about all the trip related troubles and enjoy drinking the perfectly made bowl of tea in a zen moment. Some tea rooms offer kimono wearing experience as well, a perfect activity that goes all along with this ritual. (Rated #1 Tea ceremony venue in Japan by Tripadvisor, 2018)
▶ Book Online: Maikoya Kimono Tea Ceremony in Kyoto and Osaka
-Geisha watching/experience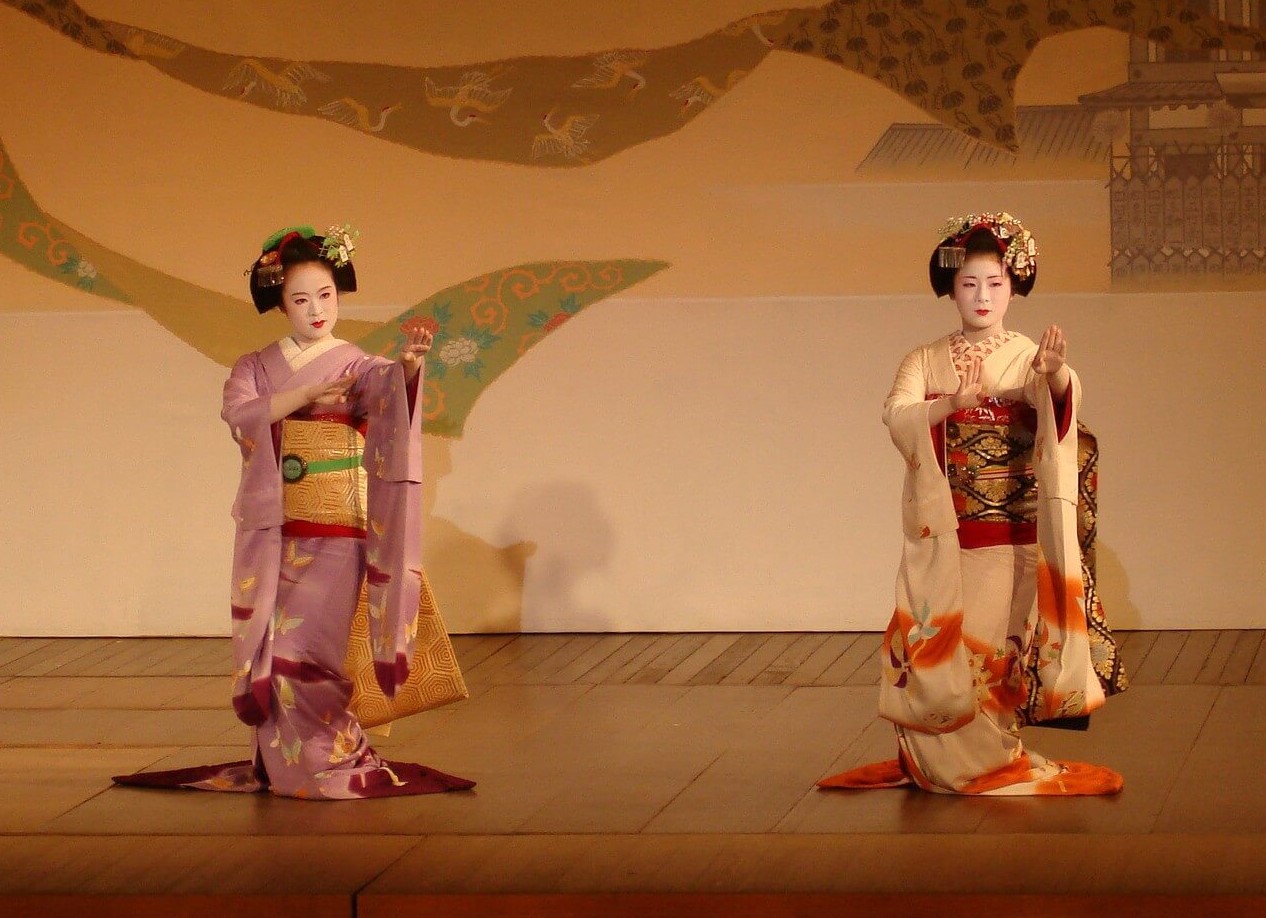 It's very easy to meet Geisha/Maiko (Japanese traditional dancers) on the street of Kyoto especially in Gion area, and also you can have an experience to be one of them just for a day with a special makeover 😉 If you wanna watch dancers performance in Kyoto, you can enjoy watching them while dining, too.
Book your activities now!
▶Watch Japanese Traditional Geisha Show in Kyoto!
Or there are several traditional dance shows that are held annually in some months such as Miyako Odori in April and Kamogawa Odori in May.
-Samurai Experience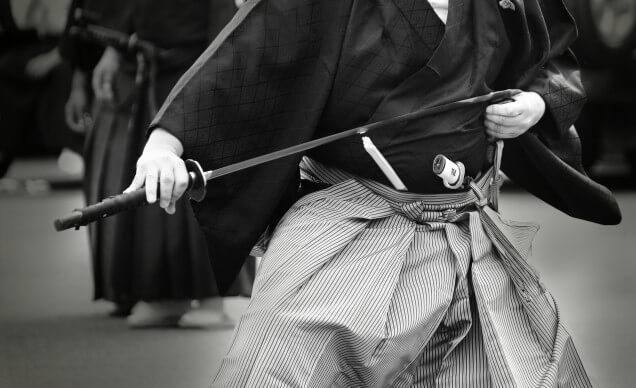 Dress up in Samurai or Ninja costume, and learn and practice how to use a Japanese sword from a Japanese sword master! Kyoto is the best place to learn "Bushido" (the way of the warrior) and feel Zen.
Book activities now!
▶ Guided Museum Tour and Samurai & Ninja Experience
18. Bar Hopping/Food Tour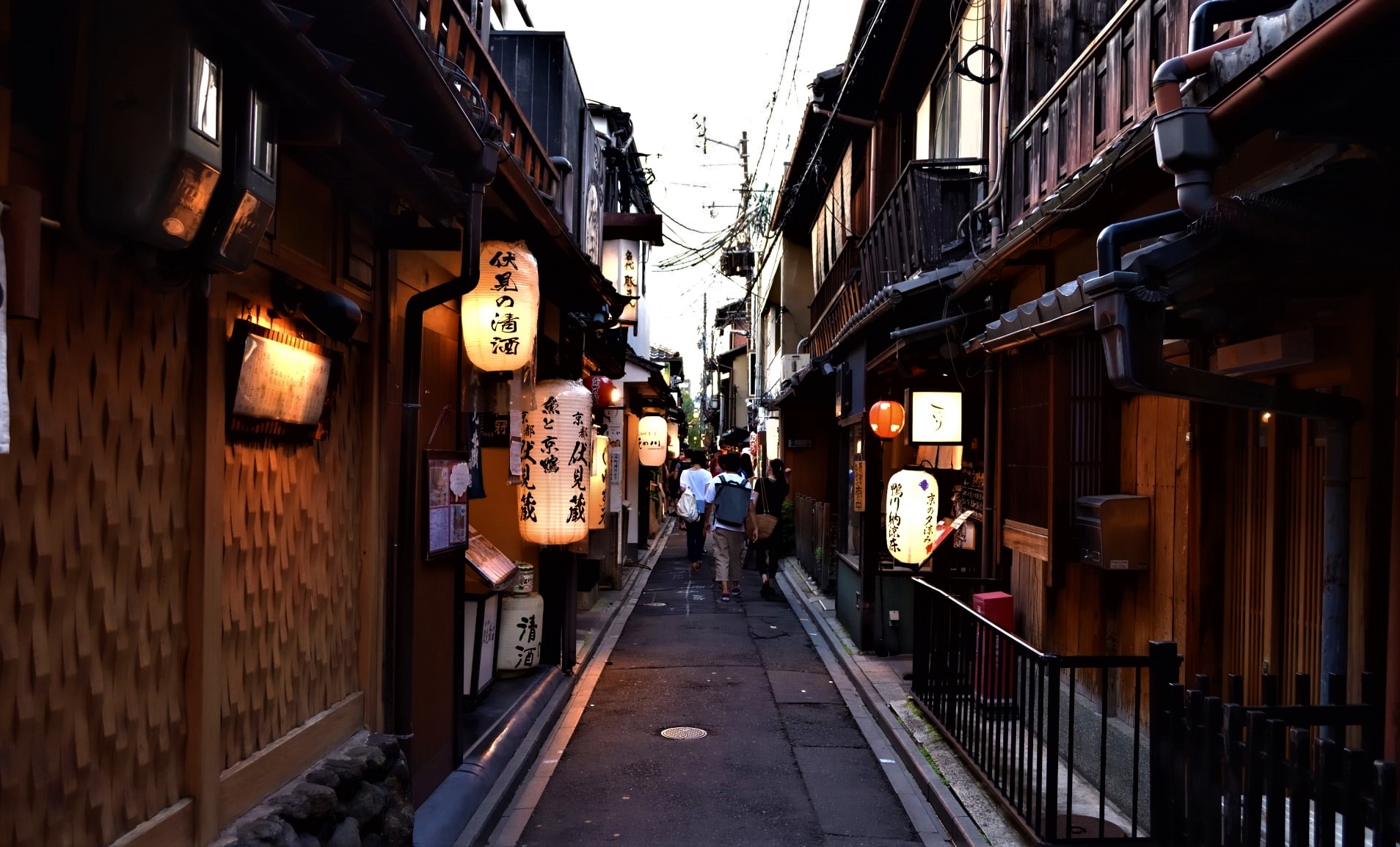 -One of the best ways to enjoy Kyoto at night is joining a bar-hopping tour with a local guide. Through the tour, you can experience the deep izakaya culture in the backstreets of Kyoto that might be hard to find for tourists. Enjoy drinking like locals as well as the delicious Japanese bar foods in the popular nightlife areas in Kyoto!
More info▶ Kyoto Bar Hopping Nightlife Food Tour
-If you are more into learning Kyoto's food culture, I'd recommend you to join Kyoto Night Foodie Tour! Hit a hidden restaurant at the backstreet of Gion area, and try authentic local dishes of Kyoto with delicious Sake.
More info ▶ Kyoto Night Foodie Tour
-For Sake lovers, the sake brewery tour is highly recommended! Fushimi is the famous area for sake breweries, and home to some of premium Japanese sake brands. Through the tour, you'll get an exclusive access to inside the sake brewery, and stroll down the charming old town of Fushimi Sake District.
More info ▶ Kizakura Sake Tour & Tasting with Fushimi Sake District Tour
-Explore the 400 year-old Nishiki Market, a.k.a. Kyoto's Kitchen! It's the great place to explore the authentic local food culture of Kyoto where over 100 shops and stalls lined. Join the guided food walking tour to learn the history and culture of food in Kyoto and try various local food!
More info ▶ Kyoto FooDrink Tour – Nishiki Street & Gion
19. Cooking Class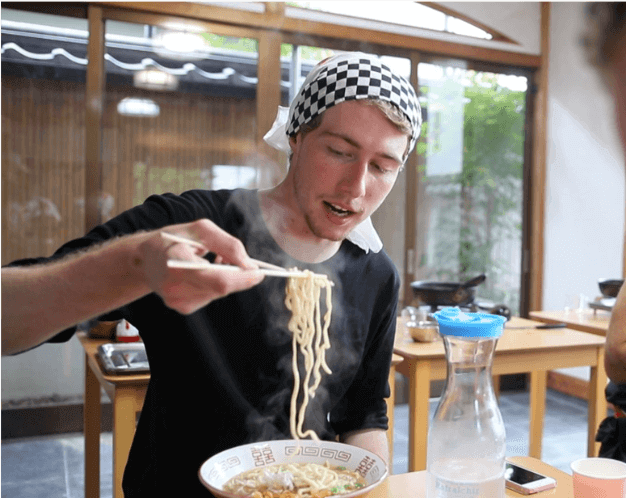 Joining a cooking class could be the best way for foreign visitors to explore Japanese food culture. Numbers of cooking classes are held in English today, and you can learn not only cooking but also Japanese culture and history by communicating with local teachers through the class. Cooking class has been one of the most popular activities among foodie travellers from all over the world.
A variety of cooking classes are available in Japan today with various food options including vegetarian, vegan and halal. In Kyoto, numbers of cooking classes are held today by local teachers which you can learn how to cook authentic local dishes and learn food culture of Kyoto such as the popular Japanese dishes like Sushi and Ramen, classic home cook dishes like Gyoza, Omelette Rice, unique Bento Box Making and local dishes like Kyoto Dashimaki Tamago (Kyoto Omelette) and Okonomiyaki&Takoyaki making.
Pick your favourite Japanese food cooking class, learn how to cook, then enjoy tasting! Also you can bring the original recipe from the teacher back home to cook for your family and friends!
Check out the attached link below for more cooking classes available in Kyoto today!
▶ Book Online: Best Kyoto Cooking Classes
-Events-
20. Traditional Festivals
Kyoto hold several traditional festivals through the year, and there are three biggest festivals which have been celebrated for centurie: Aoi Matsuri (葵祭) in May, Gion Matsuri (祇園祭) in July and Jidai Matsuri (時代祭) in October. The ceremonies and parades are usually open for public viewing and visitors can also watch them from reserved seats with pre-booking.
Book special tickets for the traditional festivals in Kyoto!
▶ Aoi Matsuri Festival Tickets (May)
▶ Gion Matsuri Festival Tickets (July)
▶ Jidai Matsuri Festival Tickets (October)
-Seasonal-
20. Cherry Blossoms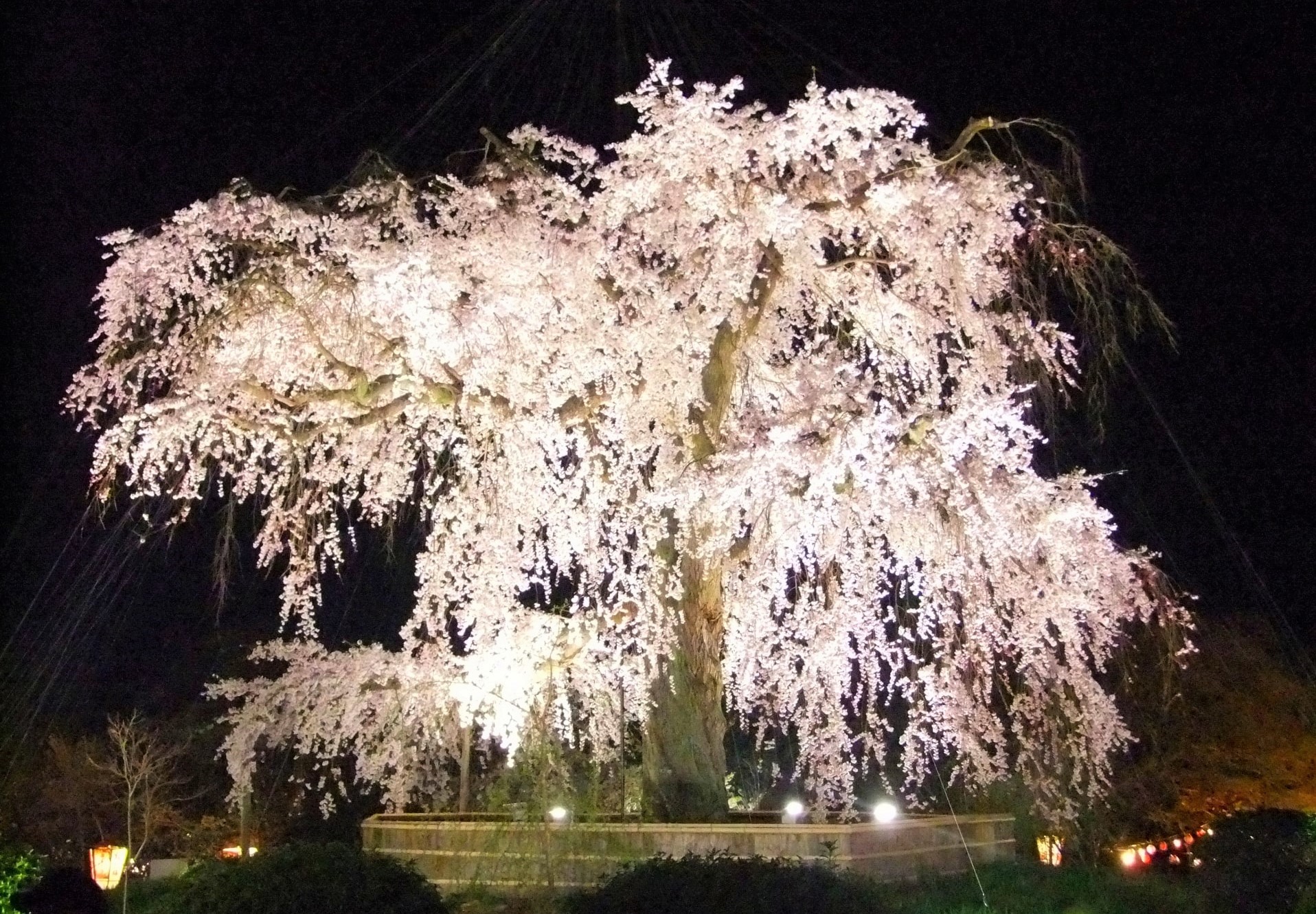 The most popular time of the year to visit Japan among international tourists is spring. Cherry blossoms are the main attraction of the country, and Kyoto is arguably the best place to enjoy them. Usually the best time to see cherry blossoms in Kyoto is early April (depending on the weather condition).
Some of temples and shrines in Kyoto are especially popular for cherry blossom viewing, and some places hold special events such as night light-up.
Check the list below for top cherry blossom viewing spots in Kyoto.
▶ 13 Best Cherry Blossom Viewing Spots in Kyoto
22. Autumn Leaves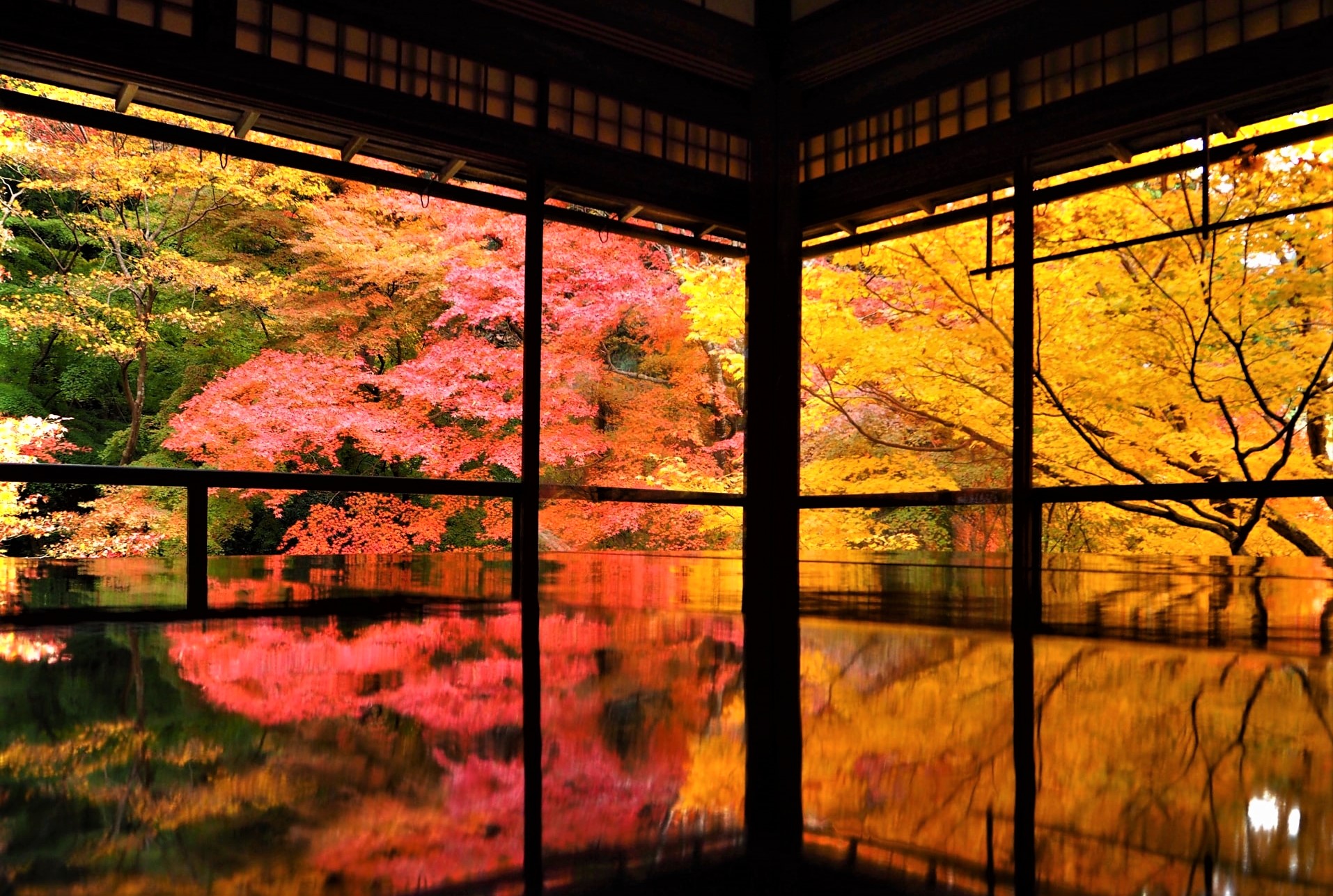 Autumn is as popular as spring, as the whole country turns into warm red colours. Like for cherry blossoms, some particular spots in Kyoto are popular for autumn leaves viewings such as Kiyomizudera Temple and Arashiyama area. Some temples in Kyoto such as Eikando Zenrin-ji Temple and Nanzenji Temple hold light-up events at night during the season, too.
The best time to see autumn leaves in Kyoto is mid November to early December depending on area.
Check more places to view autumn leaves in Kyoto:
▶ 10 Best Autumn Leaves Spots in Kyoto
▶ Tofukuji Temple: the Best Temple for Autumn Leaves Viewing in Kyoto!
▶ Enrian Temple: the REDDEST Autumn Leaves in Kyoto!
-Accommodations
23. Stay at Machiya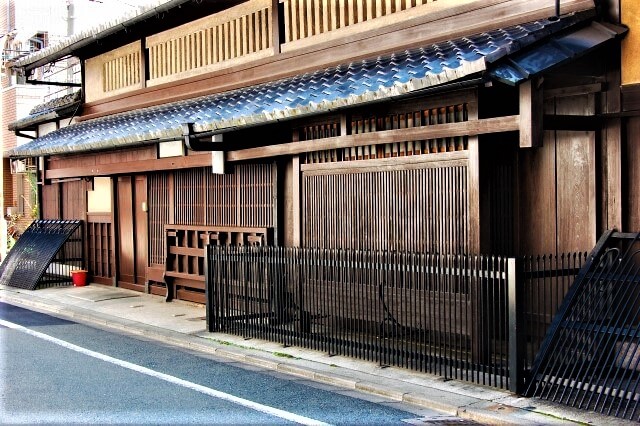 What a better way to spend a night in Kyoto! Machiya (町屋) is a traditional old houses in Kyoto which are around 100 years old (or more). Today, a lot of them are transformed to accommodations, shops and restaurants (even Starbucks Coffee!), and became popular facilities among tourists. If you are looking for great accommodation in Kyoto, how about staying at a Machiya house instead of hotel for more unique and traditional Kyoto experience?
More info ▶ Best "Machiya" Style Hotels in Kyoto!
– Food and Shopping –
24. Matcha
Kyoto is known as the finest green tea producer in Japan, especially Uji Matcha from Uji City is considered to be the highest graded Matcha products. You can find many traditional teahouses and cafes in Kyoto serving delightful Matcha tea and desserts. There are also various snacks and sweets made with Matcha sold at sweets shops and souvenir stores in the city.
More info ▶ Top 5 MATCHA Cafes in Kyoto
25. Ramen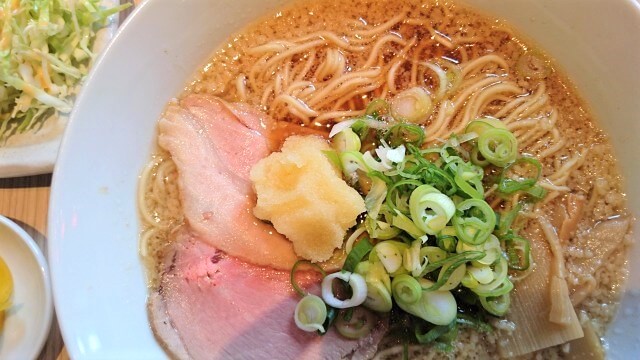 Did you know Kyoto is one of the most competitive Ramen cities in Japan? The city might be known for fine Japanese dining and traditional cuisine, but locals love eating Ramen here in Kyoto. Therefore, there are a lot of good Ramen restaurants in the city, from traditional Kyoto style Ramen to everyone's favourite, Ichiran. If you are a Ramen fan, make sure to pop by a few good Ramen stores while travelling Kyoto!
More info ▶ 7 Best RAMEN Restaurants in KYOTO
26. Souvenirs
One thing that you shouldn't really forget to do before leaving Kyoto is shopping. Souvenir shopping is one of the most exciting things while travelling in Japan, and Kyoto is an amazing city to shop especially if you like Japanese handicrafts or traditional sweets. As I mentioned earlier, Kyoto is known for its Matcha products, and a variety of Matcha snack souvenirs are also available. If you need a little assist for shopping, I have written articles introducing popular souvenirs from Kyoto so please check them out!
More info ▶ What to Buy in Kyoto
More info ▶ 7 Must-Buy Matcha Sweets in Kyoto!
---
Hope you have enjoyed my bucket list of Kyoto! They are top highlights of Kyoto City, so especially if you are a first visitor to Kyoto, save the link and use this article to plan your best trip to Kyoto 🙂
Suggested Itineraries in Kyoto
▷ 3 Days in Kyoto
▷ 5 Days in Kyoto
▷ One Week in Kyoto, Osaka and Nara
Check more Bucket Lists in other popular areas in Japan!
▶︎Top Things to Do in Tokyo
▶︎Top Things to Do in Osaka
▶︎Top Things to Do around Mt Fuji
▶︎Top Things to Do in Hokkaido
▶︎Top Things to Do in Okinawa
▶︎Top Things to Do in Western Japan
For more ideas about things to do and see in Kyoto, please check out these articles, too!
▽Related Articles▽
▼Editor's Picks▼
---