25 Best Things to Do in Okinawa
What to Do in Okinawa: Bucket List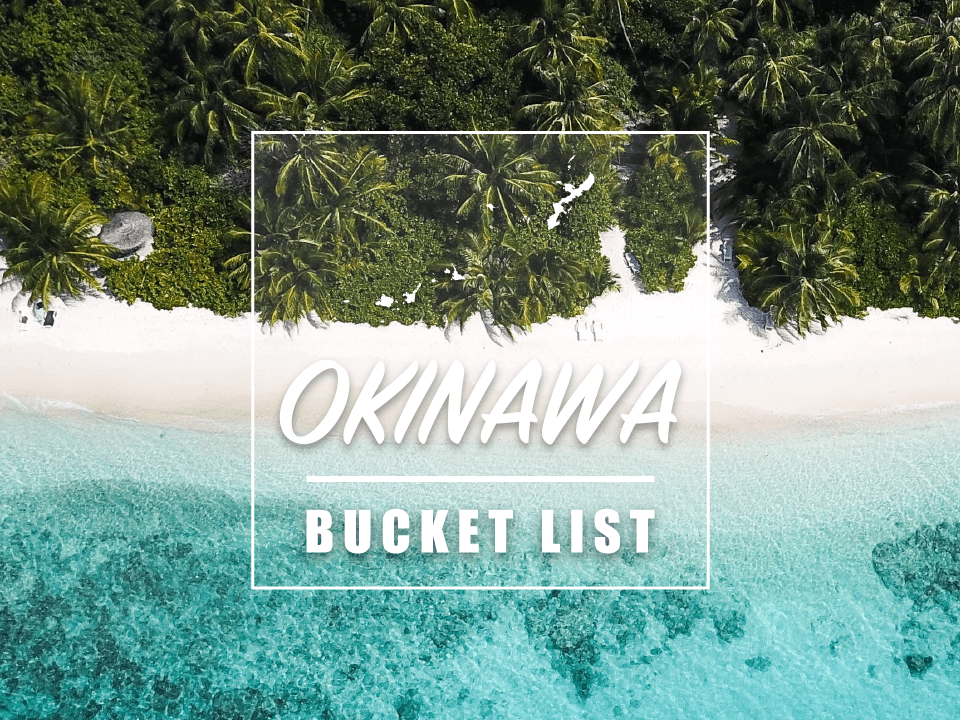 Okinawa Prefecture is subtropical islands in southern Japan (stretches between Kyushu Region of Japan and Taiwan). The prefecture consists of over 160 islands (including 49 inhabited islands) which are divided into three major island groups: the Okinawa Islands, the Miyako Islands and the Yaeyama Islands.
Okinawa is the most popular beach and summer vacation destination in the country attracting millions of visitors through the year. The top attraction in Okinawa Prefecture is the stunning white sand beaches, turquoise blue water and the warm subtropical climate that allure divers and beach lovers from Japan and around the world.
Apart from the beaches, Okinawa offers visitors plenty more tourist attractions such as world-class resorts, serene remote islands, the unique traditional culture and the outstanding local food culture.
In this article, I'd like to introduce 25 best things to do in Okinawa. If you are considering to visit Okinawa soon, you should definitely plan your trip with this Okinawa Bucket List!
---
1. Beaches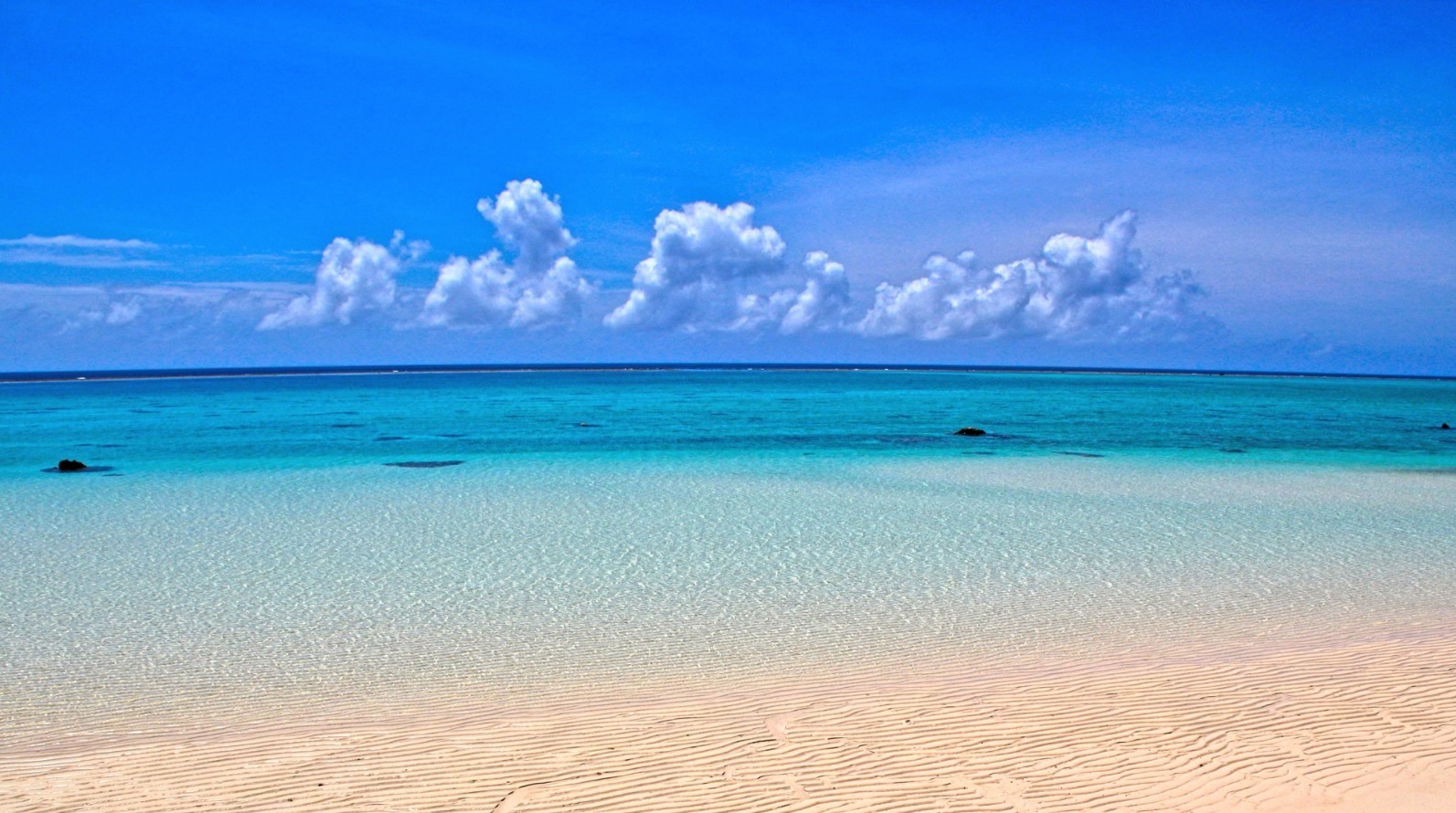 Okinawa beaches are known for its best features such as white sand, crystal clear water and coral reefs, and they can be enjoyed through the year under the subtropical climate with hot-warm temperature. There are hundreds of beaches on Okinawa Main Island and remote islands with a plenty of beach activities and the world-class beach resorts aside.
Related article: Okinawa Beaches: Best Time to Visit
2. Shuri Castle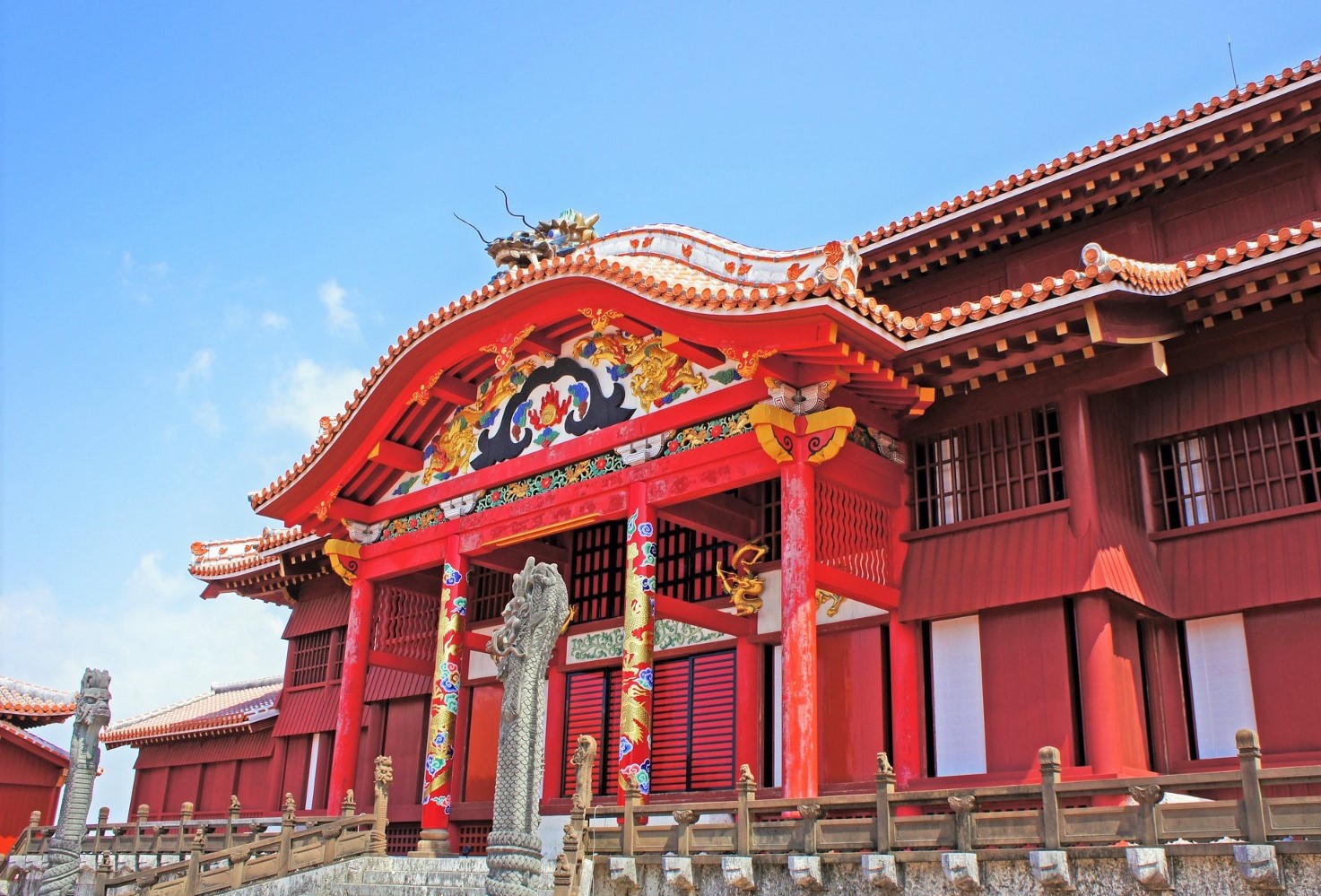 Okinawa used to be one independent country called Ryukyu Kingdom for several centuries before becoming a prefecture of Japan in 1879. Therefore Okinawa's history and culture is quite different from the rest part of Japan.
Shuri Castle or Shurijo Castle (首里城) is the most significant monument to present Ryukyu Kingdom which used to serve as a royal palace. After being destroyed during the World War Ⅱ Battle of Okinawa in 1945, the castle was reconstructed in early 90s, and designated as the Castles of the Ryukyu Kingdom sites on the UNESCO World Heritage Site. It's one of the most visited tourist sites in Okinawa today. Shuri Castle is located in Naha City, the capital of Okinawa Prefecture.
*Important Notice*
Nine structures in Shurijo Castle Park were destroyed due to the fire in 2019 and Okinawa government plans to complete rebuilding them by 2026.
3. Churaumi Aquarium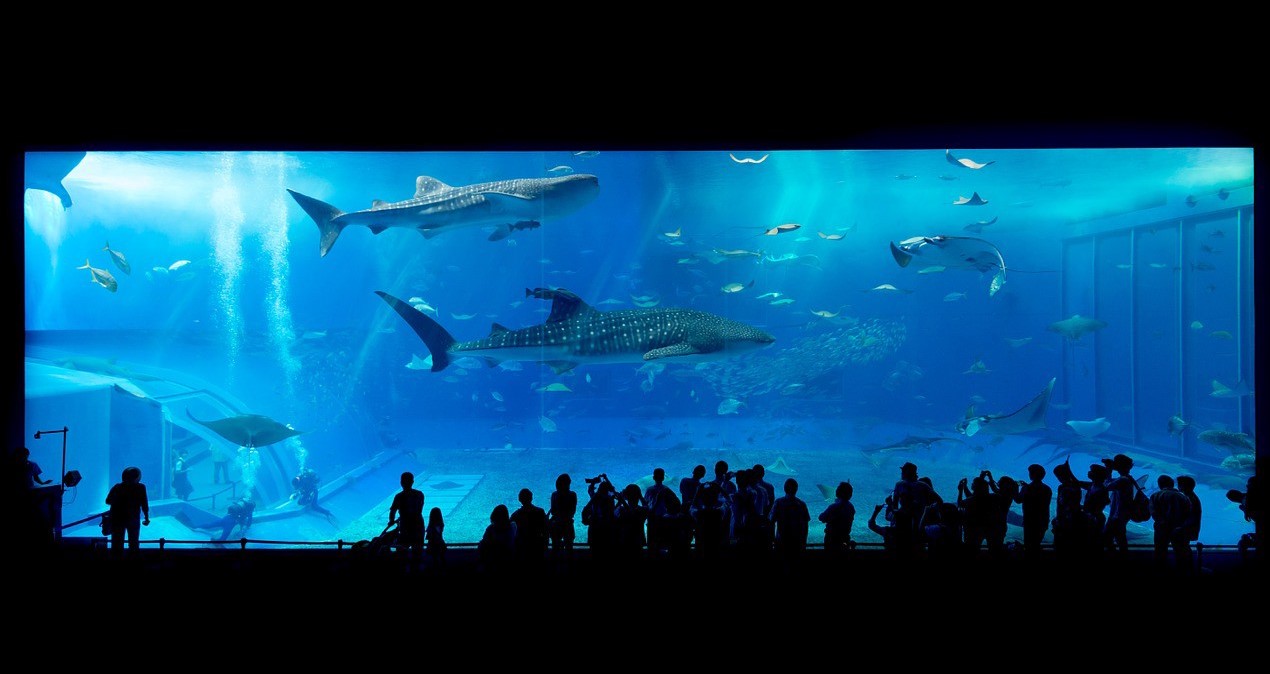 Churaumi Aquarium (美ら海水族館) is the largest aquarium in Japan located at the Ocean Expo Park in the northern Okinawa Main Island. It's considered as Japan's best aquarium and welcomed over 20 million visitors so far since opening in 2002.
The best highlight of the aquarium is the Kuroshio Sea, the massive fish tank holds 7,500,000 liters of water with whale sharks, manta rays and hundreds of other sea creatures swimming freely. It's one of the best tourist attractions in Okinawa on a rainy day.
Book Tickets ▶ Okinawa Churaumi Aquarium
4. Stay at World's Class Resort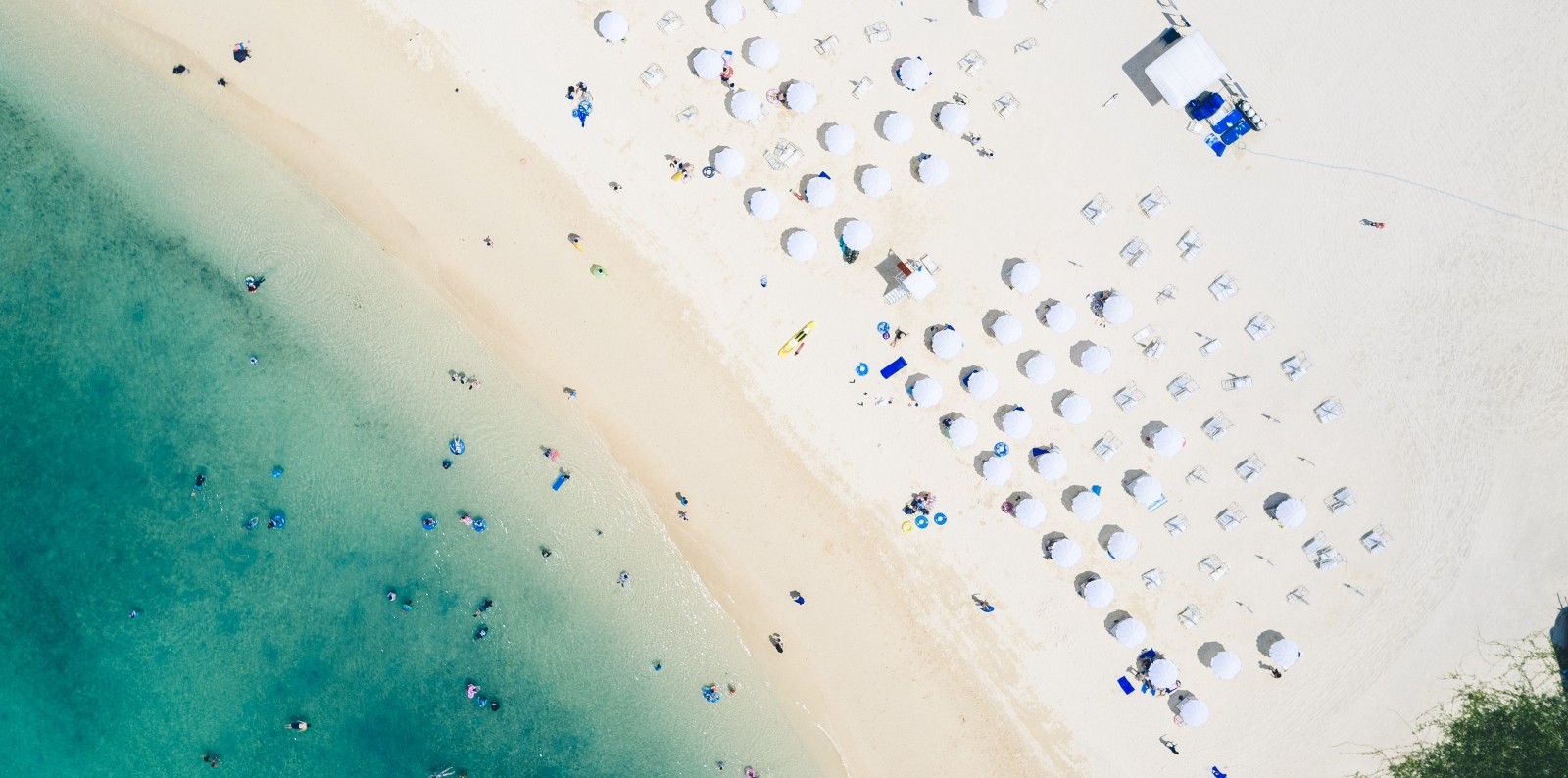 Okinawa is home to numbers of high-end hotel resorts located on the seaside of Okinawa's main island and remote islands. Nothing better than relaxing by the world-class beaches and staying at luxurious accommodation with top-notch service, right?? Spoil yourself at one of the most prestigious Okinawa's beach resort 😉
Related articles: 10 Best Beach Resorts in Okinawa
5. Snorkeling and Diving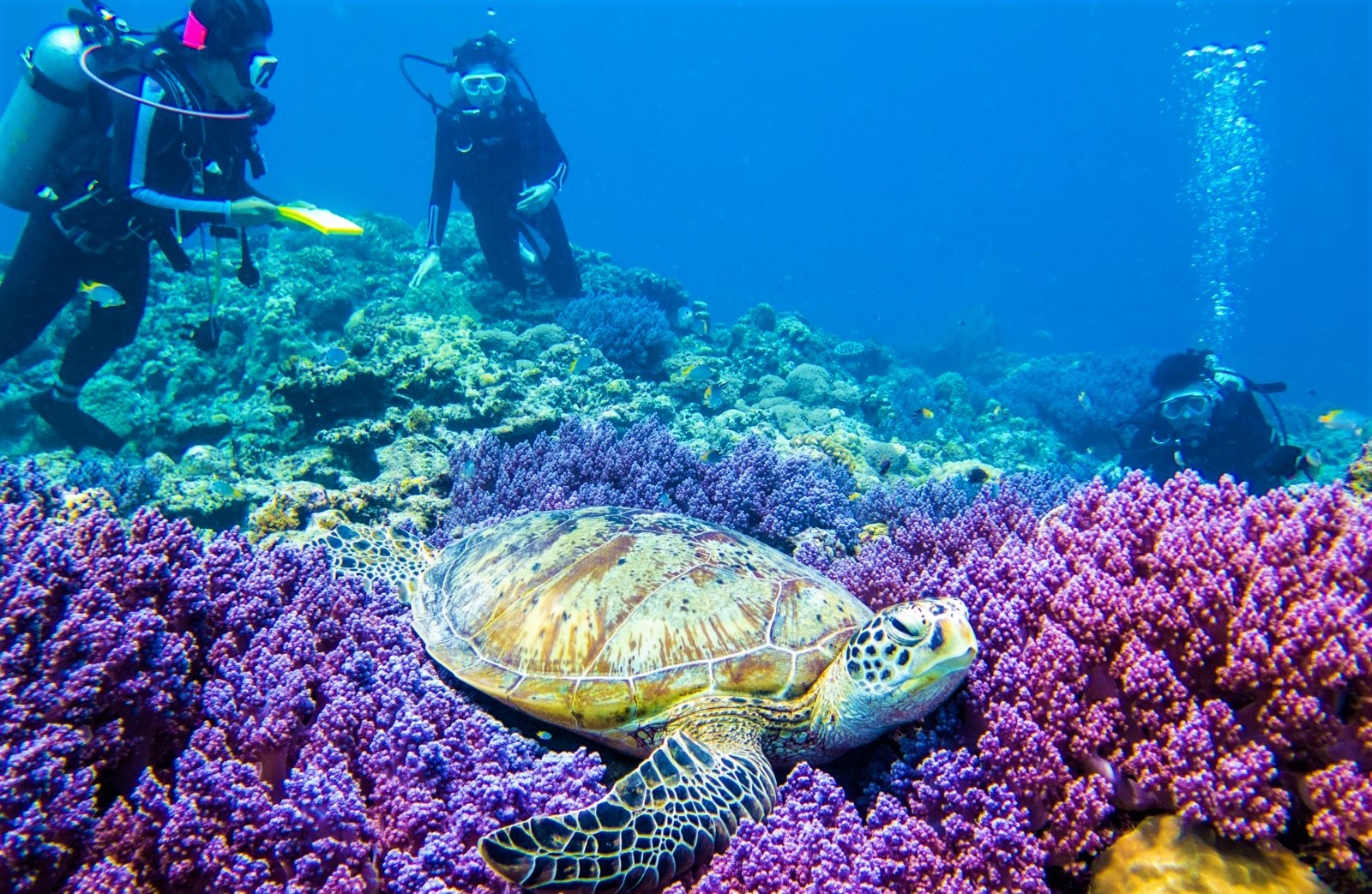 Snorkeling and diving is definitely the top attraction in Okinawa as it's famous for the beautiful, clear waters with coral reefs and colorful tropical fish. The remote islands such as Miyako Island and Ishigaki Island are well-known diving spots attracting divers from all around the world.
Numbers of tour agencies in Okinawa offers snorkeling and diving tours through the year. Don't miss a chance to explore Okinawa's beautiful under water world!
Recommended tour: Nagannu Island Swimming Experience from Okinawa
6. Okinawa Peace Memorial Park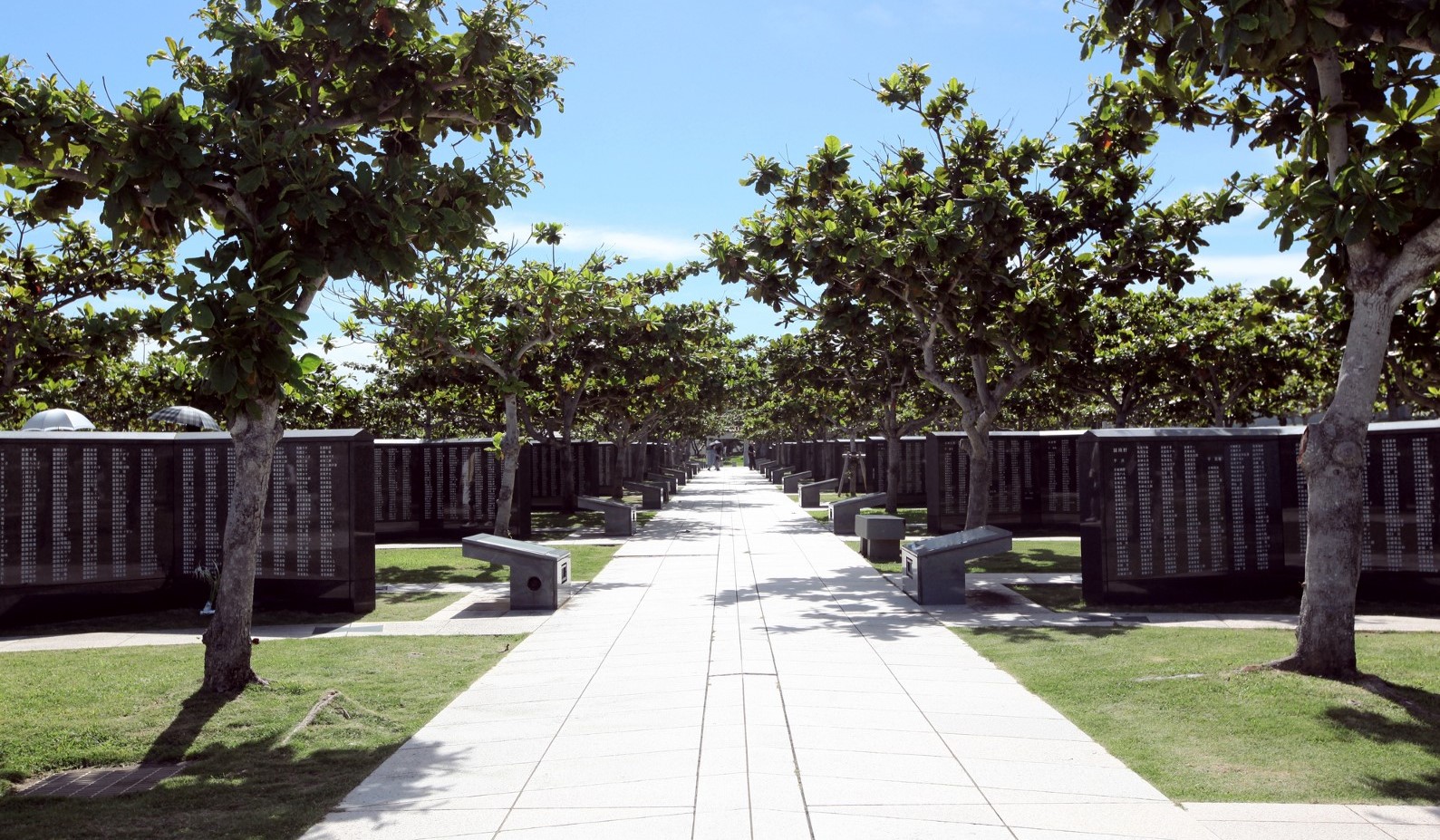 One of the most cruel battles during World War Ⅱ , the Battle of Okinawa has taken the place in Okinawa's main island, causing a few hundred thousands deaths and huge destruction. Okinawa Peace Memorial Park (沖縄県平和祈念資料館) is the memorial to the Battle of Okinawa which represents the history to remember.
The park is located in Itoman City at the southern tip of the main island of Okinawa. There are several more monuments within the area relating to the war memorial such as Peace Memorial Museum and Himeyuri Monument.
7. Mihama American Village
Mihama American Village (美浜アメリカンビレッジ), a large shopping complex in Okinawa, is a perfect spot for various travelers who want to shop souvenirs, eat Okinawa's regional dishes, give their children some attractions and so on. The America-themed gorgeous facility is symbolized by the giant Ferris wheel and the high-rise building of The Beach Tower Okinawa.
In addition to a wide range of gourmet and shopping options, Mihama American Village is also popular for a nice location to see the sunset over the sea from the neighboring beach and the illumination of the whole complex and the Ferris wheel. Its movie theater has been also loved by local residents. Located in the Chatan are, Mihama American Village is about half an hour by car from the center of Naha.
Map: https://goo.gl/maps/YPgG6vKhfsv75qDB9
8. Okinawa World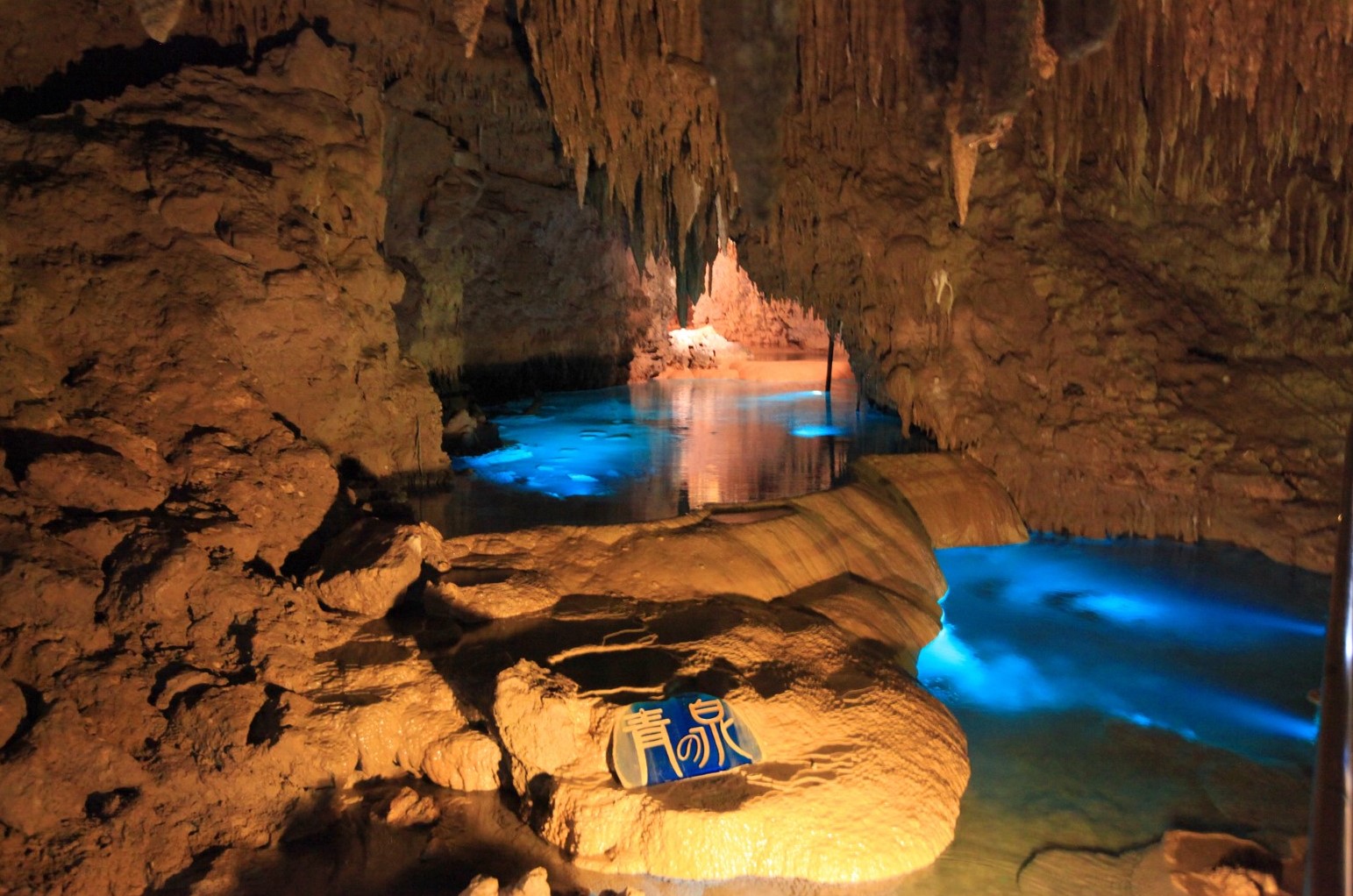 Okinawa World (おきなわワールド) is a theme park dedicated to Okinawan culture which is located at south of the main island. The park is themed as a traditional Okinawan village, introducing the culture and tradition of Okinawa with architecture, food, crafts, music and hands-on activities.
The best highlight of the park is the Gyokusendo Cave, the 300,000 years old limestone cave which stretches about 5 km. Visitors can go into this mysterious cave and stroll on the walk way for 890 meters. Okinawa World is a great option for a rainy day, too.
Book Tickets ▶ Okinawa World
9. Kokusai Dori Street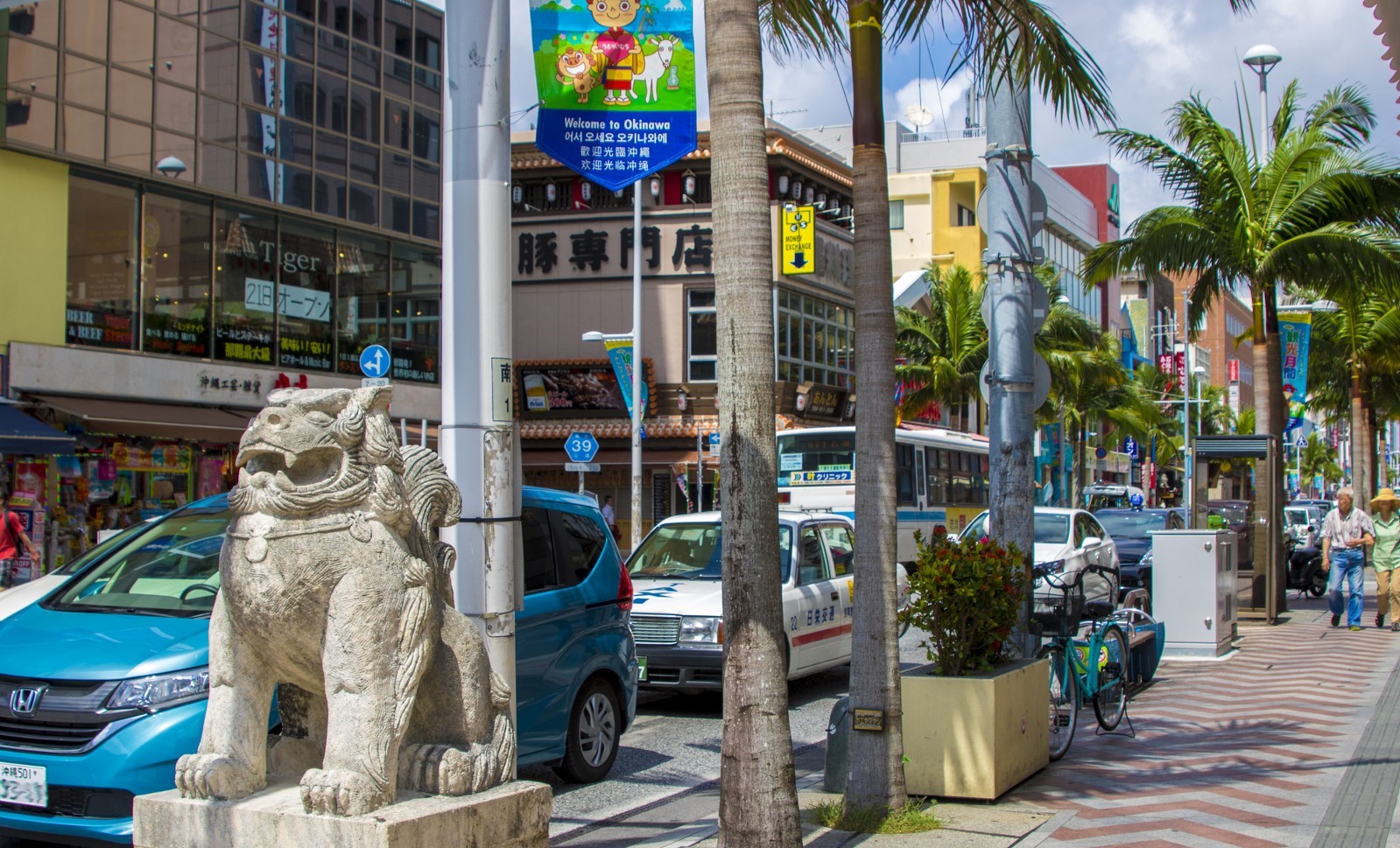 If you are going to visit Naha, the capital city of Okinawa Prefecture, Kokusai Dori Street (国際通り) is definitely worth stopping by. The shopping street stretches for about 2 km in the heart of Naha City, lined by hundreds of hotels, souvenir shops, restaurants and bars which are open till late.
Kokusai Dori Street is the mecca of tourists in Okinawa, just like Khaosan Street in Bangkok, and it's highly crowded and touristy, yet it's a perfect place to complete your shopping and fulfill your appetite within a short time!
10. Cape Manza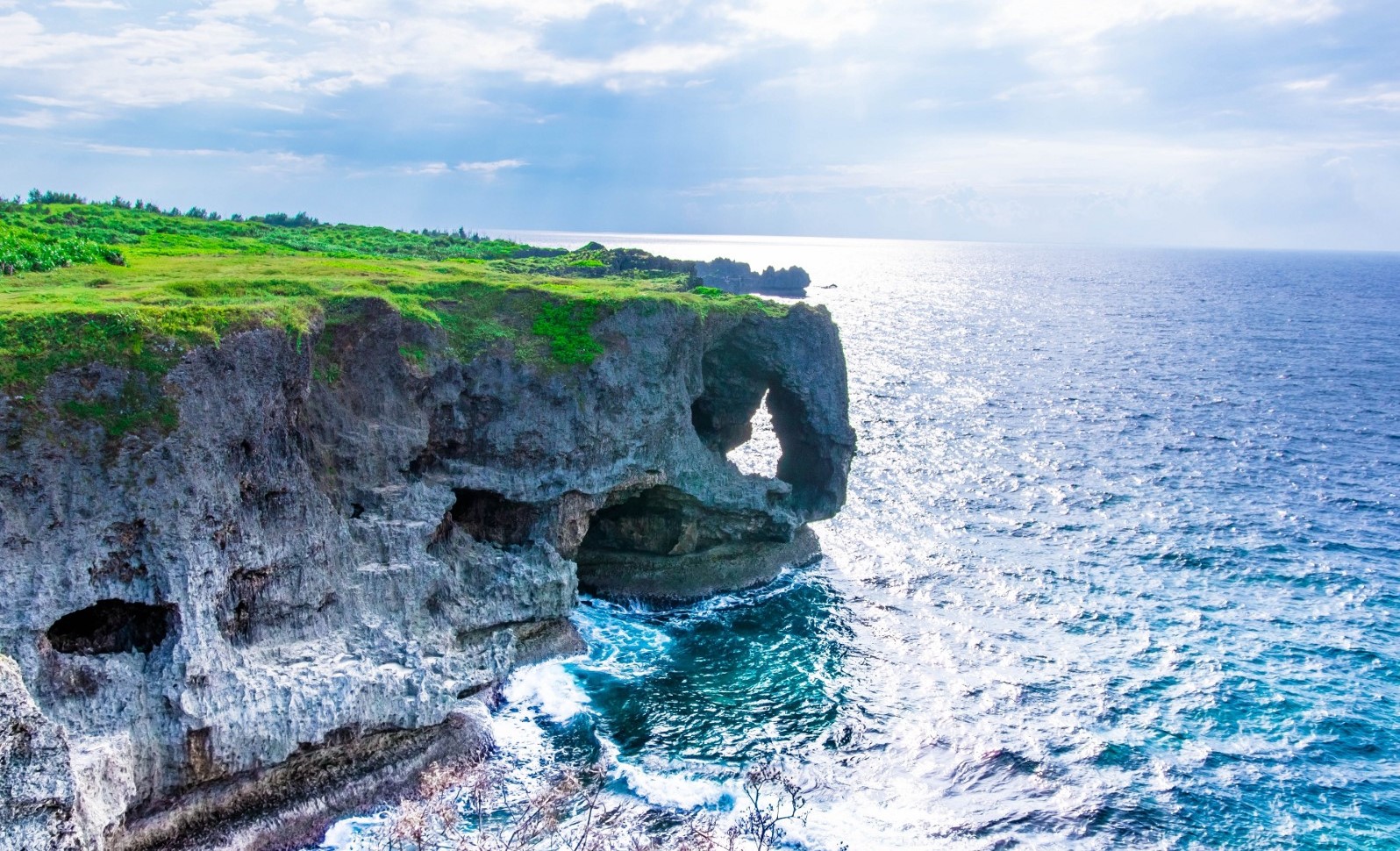 Cape Manza or Manzamo (万座毛) is a spectacular scenic spots located around Onna Village in the northern part of Okinawa Main Island. The 20 m tall scenic cliff facing the East China Sea is formed by rock formation and offers the dramatic view. It's especially popular to visit during the sunset time.
11. Pokemon Center Okinawa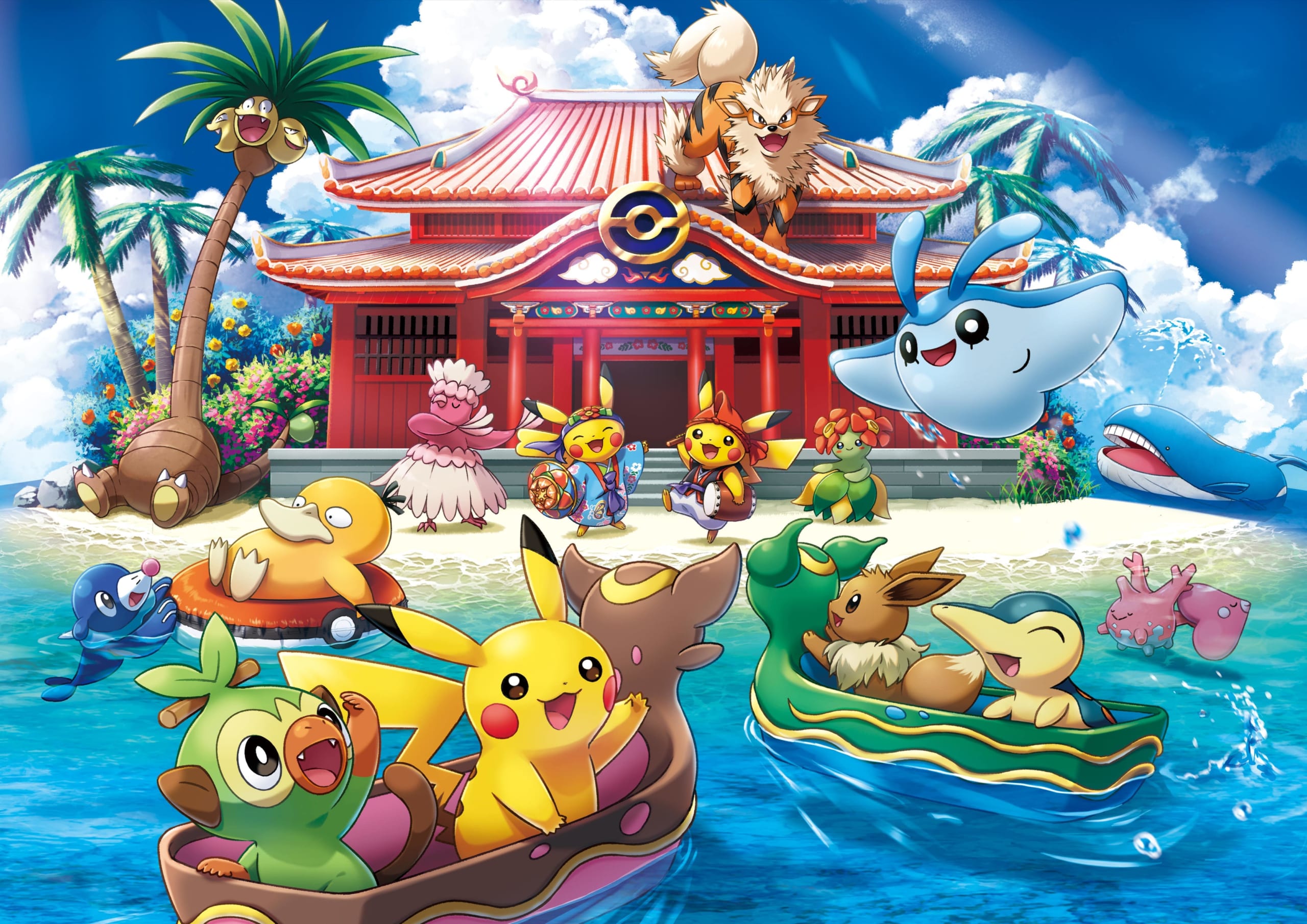 Japanese anime and games have been more popular worldwide lately, led by the leading title Pokemon. There are Pokemon themed shops including Pokemon Center and Pokemon Store all over Japan for every fan of it, and a new branch just opened in Okinawa in August, 2022. Pokemon Center Okinawa offers exclusive Pokemon items that are available only at the Okinawa's branch. Some cute Pokemon like Pikachu and Arcanine await visitors at the entrance.
Related article: Pokemon Center Okinawa's Opening
12. Driving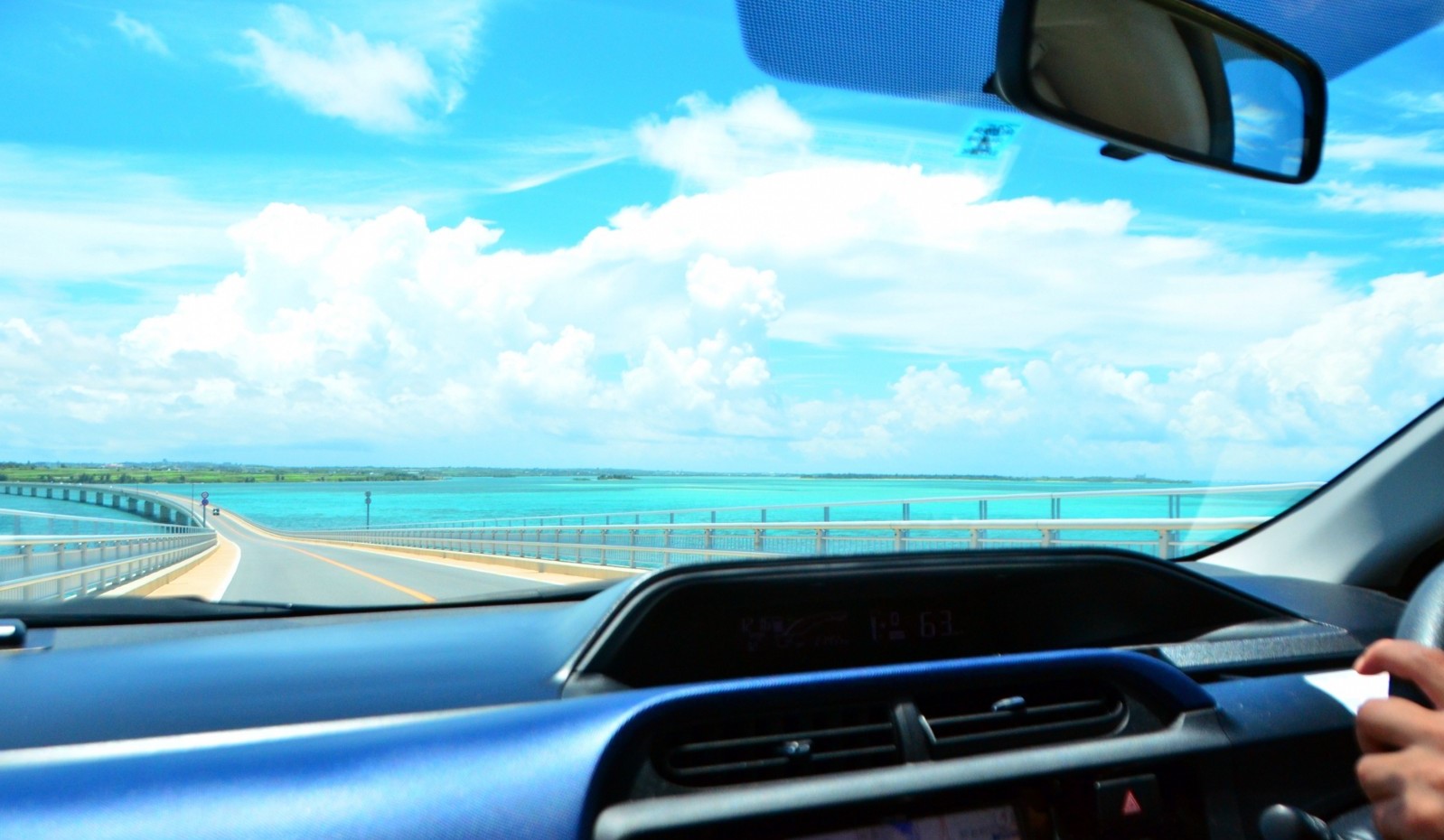 The best and the most common way to get around Okinawa is self driving. The public transportation in Okinawa is okay but if you wish to travel from place to place, driving a car is the best way to save time and travel efficiently. Also Okinawa is considered to be one of the best places in Japan to enjoy scenic driving as there are numbers of spots by the coasts offering the spectacular scenery.
Okinawa's roads are generally wide and safe, and the traffic is not heavy. Renting a car is not particularly expensive which costs around 5,000 yen per day.
▶ Hire a rental car in Okinawa
13. Okinawan Food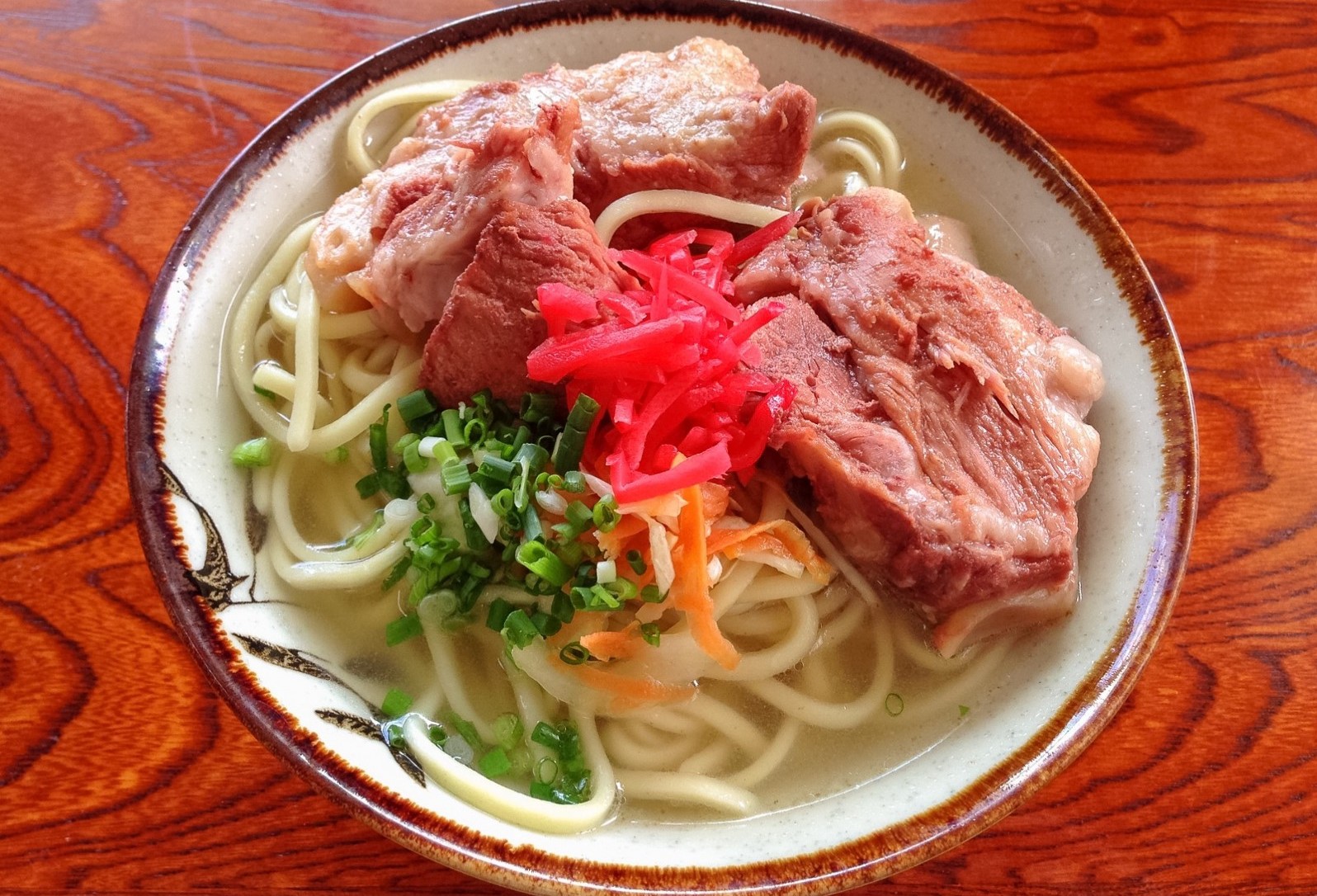 Okinawa cuisine is very different comparing to typical Japanese cuisine since the islands developed their very own food culture which are influenced by Japan, Chine, SE Asia and lately USA. Okinawa has many unique dishes and many of them are considered to be very healthy such as Goya Champuru (Bitter Melon Stir Fry), Okinawa Soba, Umi Budo (Sea Grapes). The best place to enjoy authentic Okinawan food is definitely local Izakaya.
Okinawa has also its own drinking culture. The most significant Okinawan alcohol drinks are Orion Beer, the popular local beer and Awamori, the local spirit contains 40% alcohol.
Related article: What to Eat in Okinawa
If you wish to learn the deep food culture of Okinawa, it's highly recommended to join a local cooking class! From classic Sushi to authentic Okinawan cuisine, various cooking classes are available in Okinawa today! Check out the link below to find the best Okinawa cooking classes today!
Book Online: Best Okinawa Cooking Classes
14. Rare plants at Southeast Botanical Gardens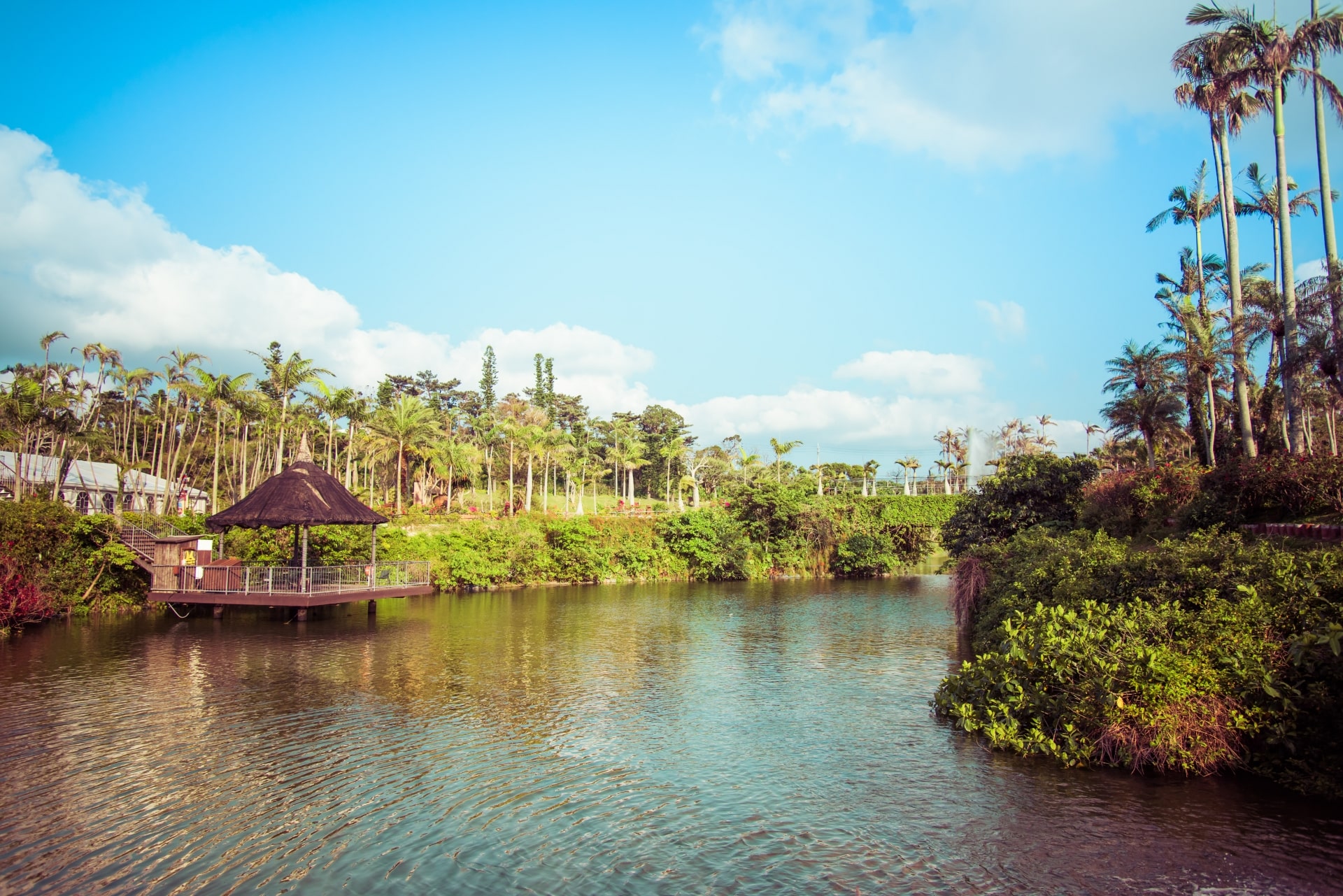 Southeast Botanical Gardens (美らヤシパークオキナワ・東南植物楽園) is a large nature-themed park located in the center of the main island. In addition to approximately 1,300 species of plants, both kids and adults can enjoy seeing animals and illuminations. The entire park is divided into two parts. The Water Garden area features an old baobab tree, white and pink lotus flowers and dragon blood trees. In the Botanical Garden, lots of alexander palm trees growing straight up toward the sky are lined along the street. It is recommended for children to play with animals and see bird performance shows.
Map: https://goo.gl/maps/9f4uyi3gWPgC5UX39
15. Beautiful sunrise and sunset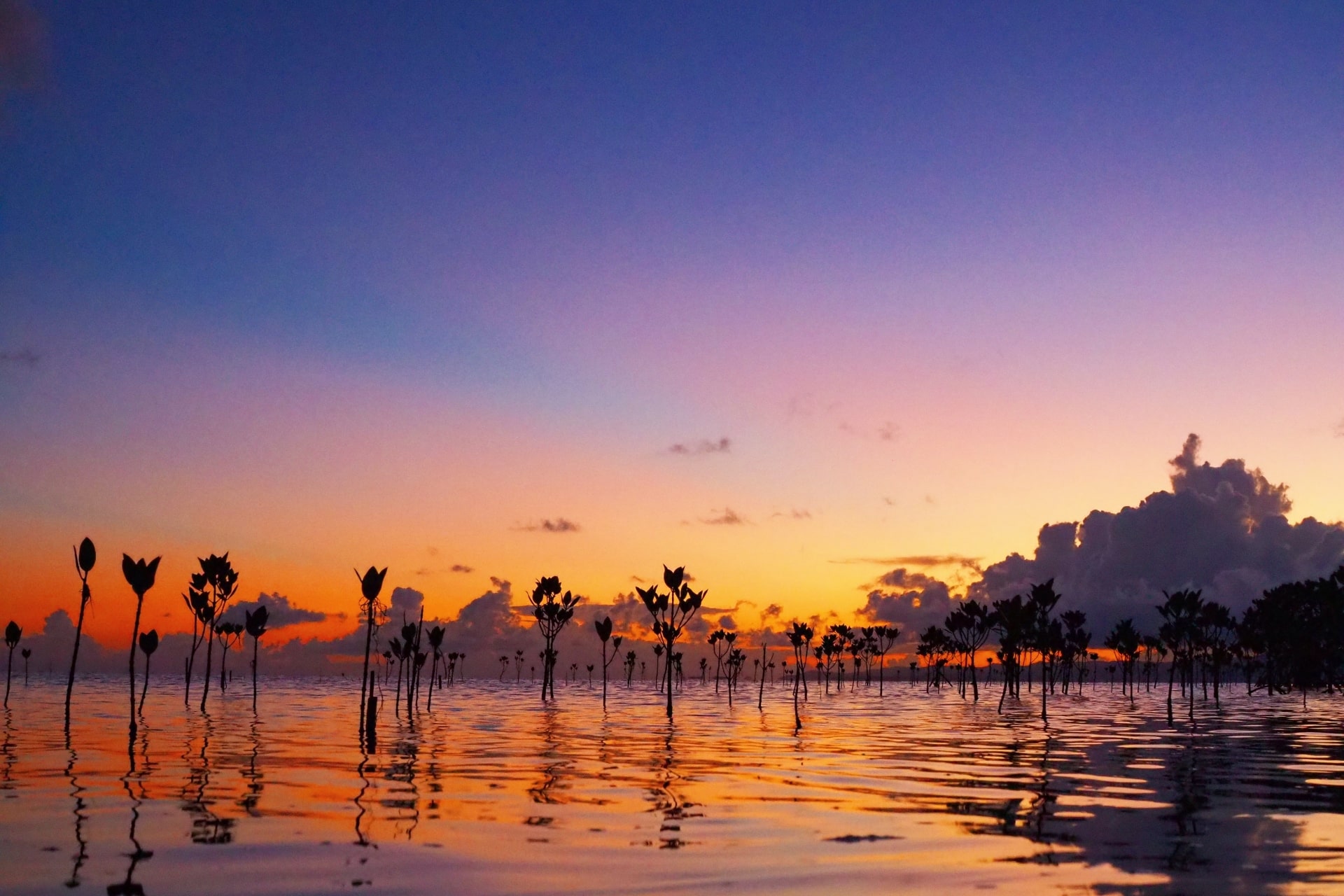 There are a lot of well-known and hidden spots to see a picturesque sunrise and sunset with the sea in each island of Okinawa. Chinenmisaki Park in Nanjo City and Uppama Beach in Higashi Village are famous for the beautiful sunrise. On the other hand, Cape Manza in Onna Village, Chatan Park Sunset Beach next to Mihama American Village and Zanpa Misaki in Yomitan Village are perfect for the breathtaking sunset. In addition, kayaking tours to view the sunset with mangrove are popular in Isigaki Island.
16. Taking a rest at roadside stations Michi no Eki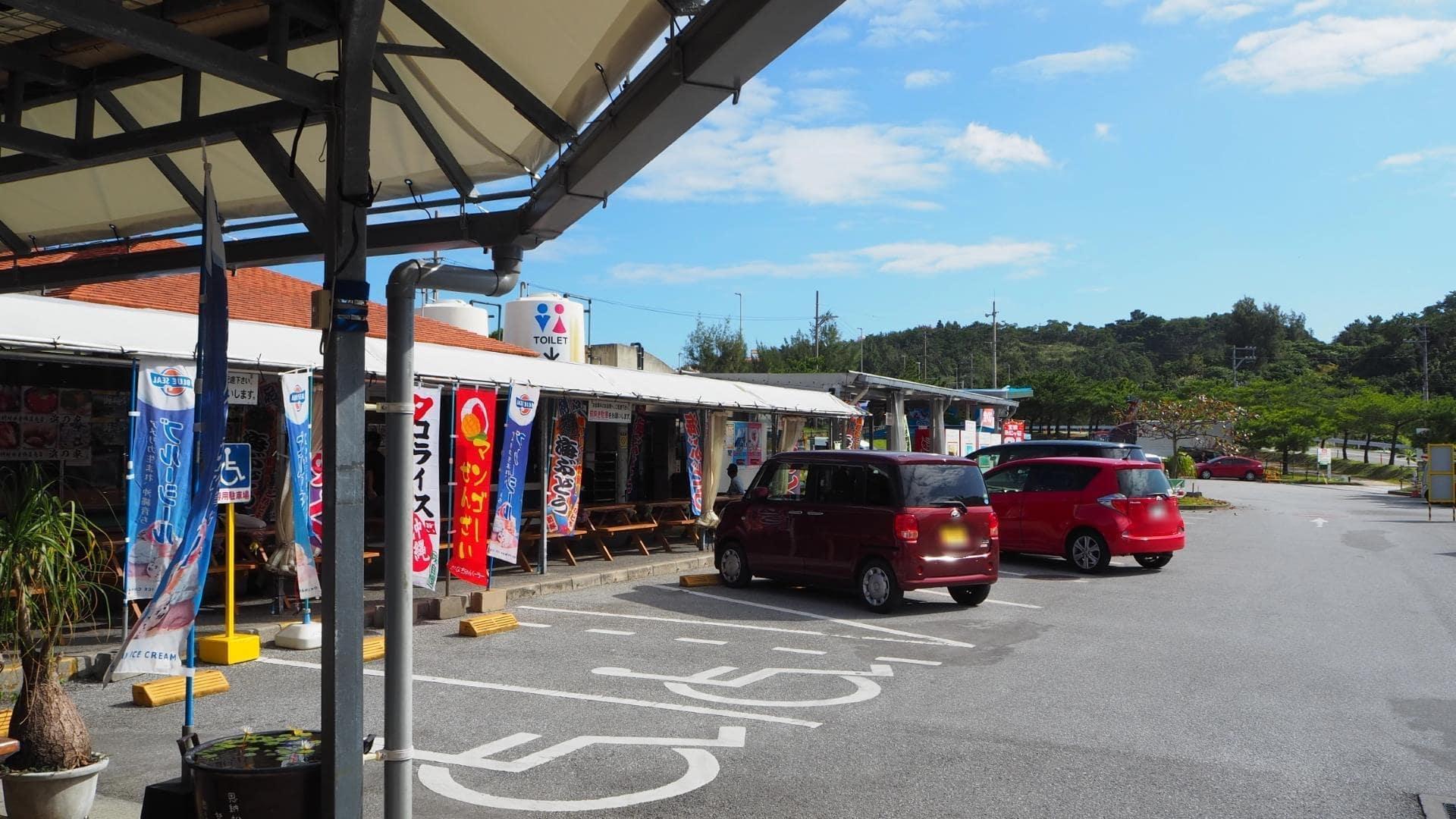 If you know what Michi no Eki is in advance, your journey in Okinawa will become easier and more interesting. Michi no Eki, which means "roadside stations" in Japanese, is rest stops located around Okinawa. Not only for drivers to take a break but for all tourists to enjoy regional specialty products, it is recommended to use the various themed rest stops while traveling. Each Michi no Eki serves local fresh fruits and vegetables as well as Okinawa's signature dishes made with them. For example, Nakayukui Market in Onna, Roadside Market in Kyoda, Road Station Yuiyui Kunigami in Kunigami, etc.
17. Shopping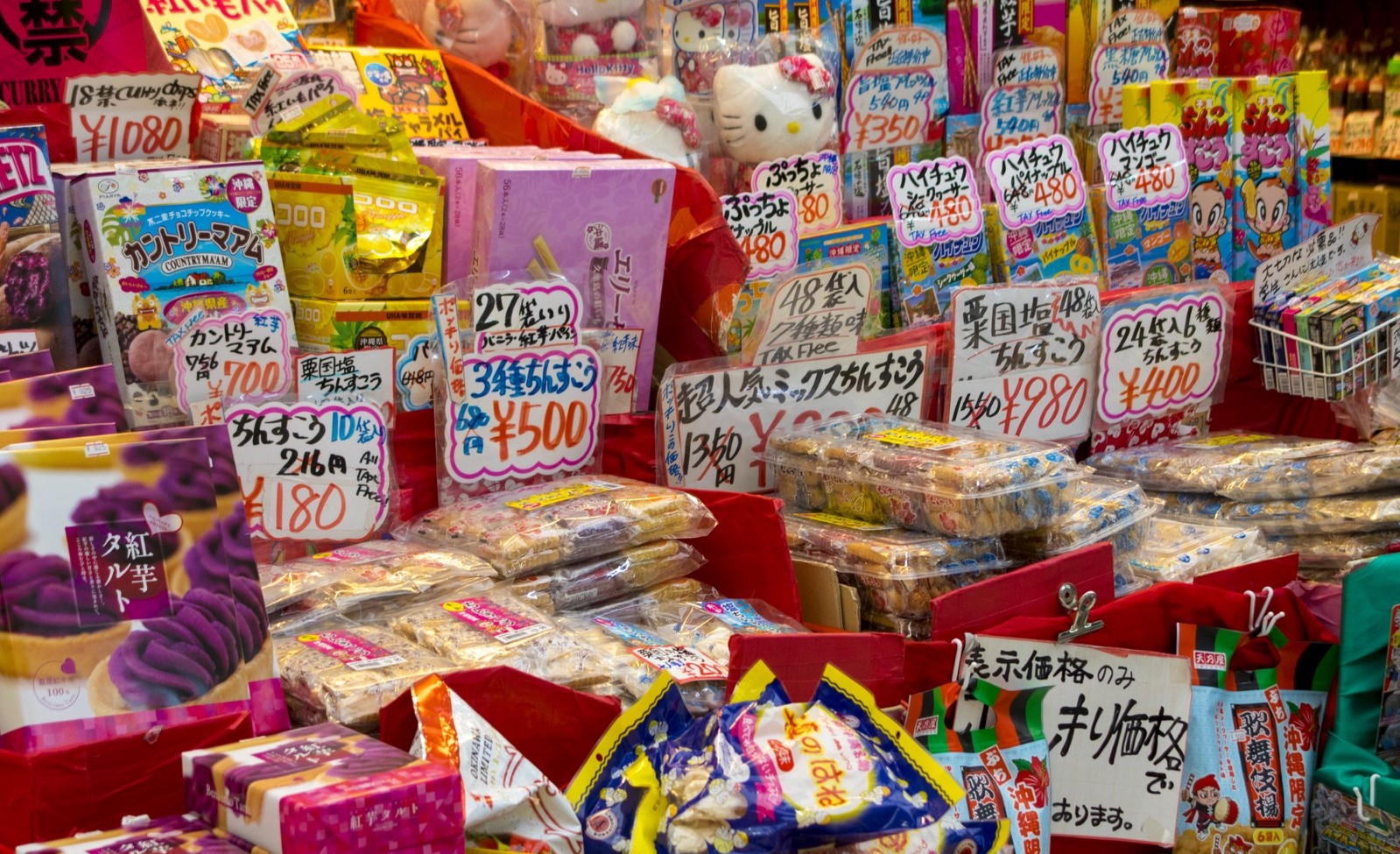 Since Okinawa has its own distinctive culture and tradition, you may enjoy shopping their unique local products for souvenir. The most significant crafts from Okinawa is the Shisa statues, the Gardian Lions of Okinawa usually sold as a pair.
Okinawa's popular snacks for souvenirs are Chinsuko, the traditional biscuits and Beni Imo Tart made with Okinawa's purple potatoes. The best places to shop Okinawa souvenirs are Kokusaidori Street, the famous shopping street in Naha City or Naha Airport.
Related article: What to Buy in Okinawa
18. Kouri Island & Kouri Bridge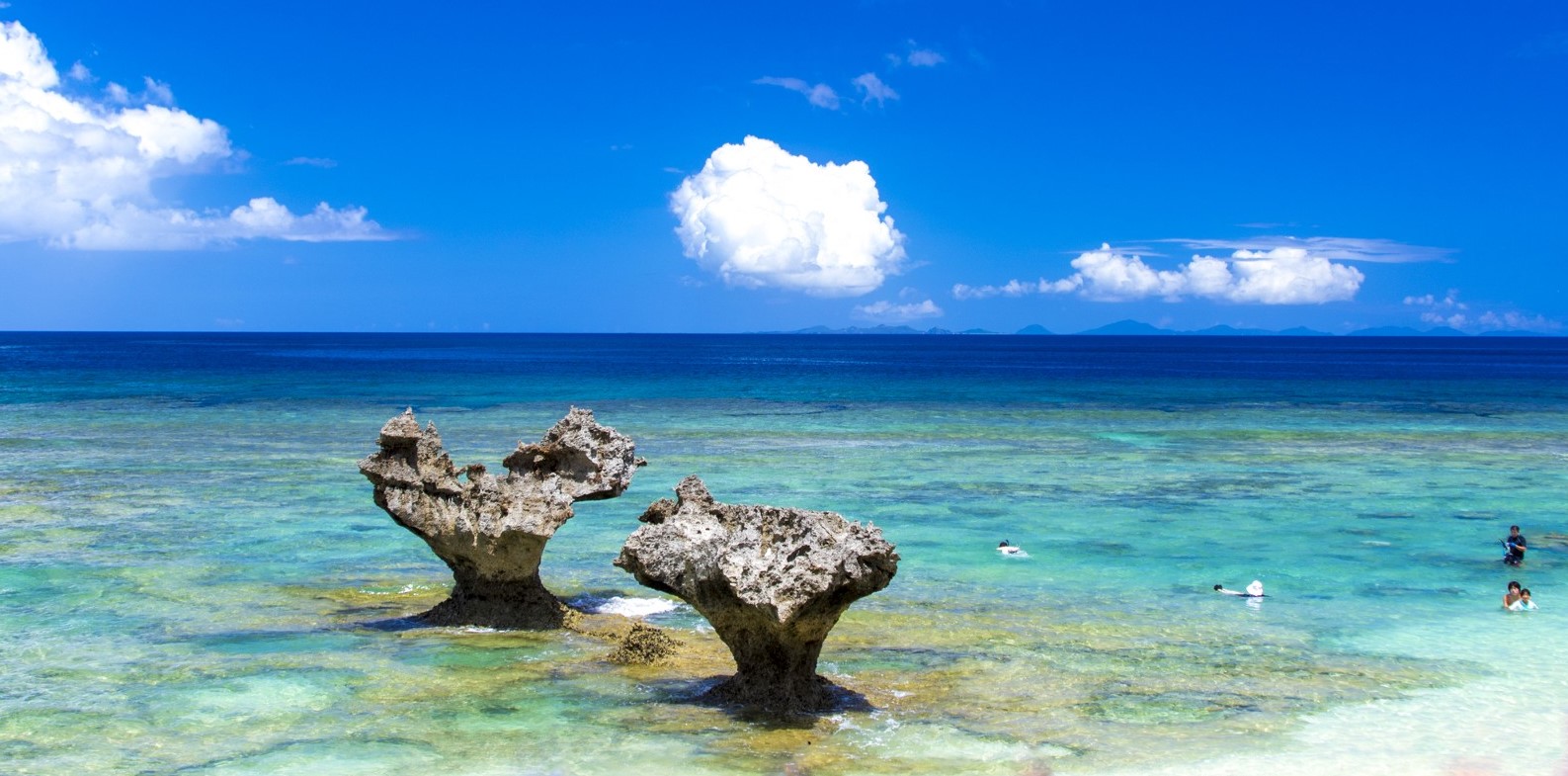 Kouri Island or Kourijima (古宇利島) is a small island located about 1km away from the northeast of Okinawa Main Island. Despite it's a remote island, Kouri Island can be easily accessed from the main island since it's connected by Kouri Bridge (古宇利大橋), one of the most spectacular bridges to cross in Japan. The island has one of the most beautiful beaches in Okinawa with white sand and transparent emerald green water.
On the north shore of the island, there is a popular scenic spot "the Heart Rock" the heart shaped rocks formed by a coupled rocks. Kouri Island can be accessed within 1 hour from Naha City by car, and it's a perfect side trip destination on the Main Island of Okinawa.
19. Miyakojima Island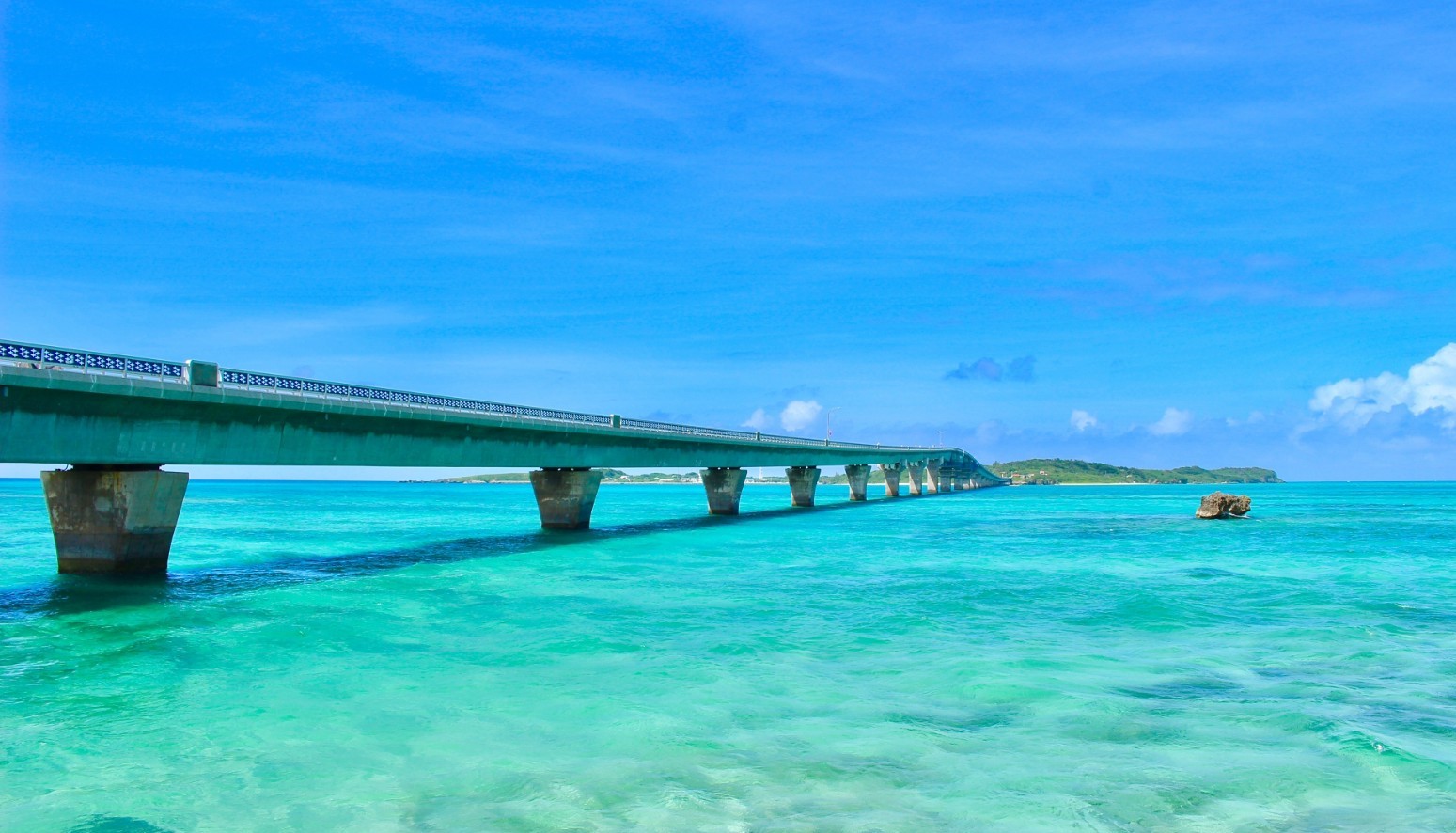 Miyako Island or Miyakojima (宮古島) is a remote island of Okinawa which belongs to the Miyako Islands group. It's located about 300 km southwest of the main island of Okinawa. The island is best known for the astonishing beaches surrounded by coral reefs and a popular destinations especially among divers.
Yonaha Maehama Beach on the southwest of the island has been chosen as Japan's best beach for multiple times. Numbers of beach resorts are located on the island
Related article: Miyako Island: 10 Best Things to Do
20. Ishigaki Island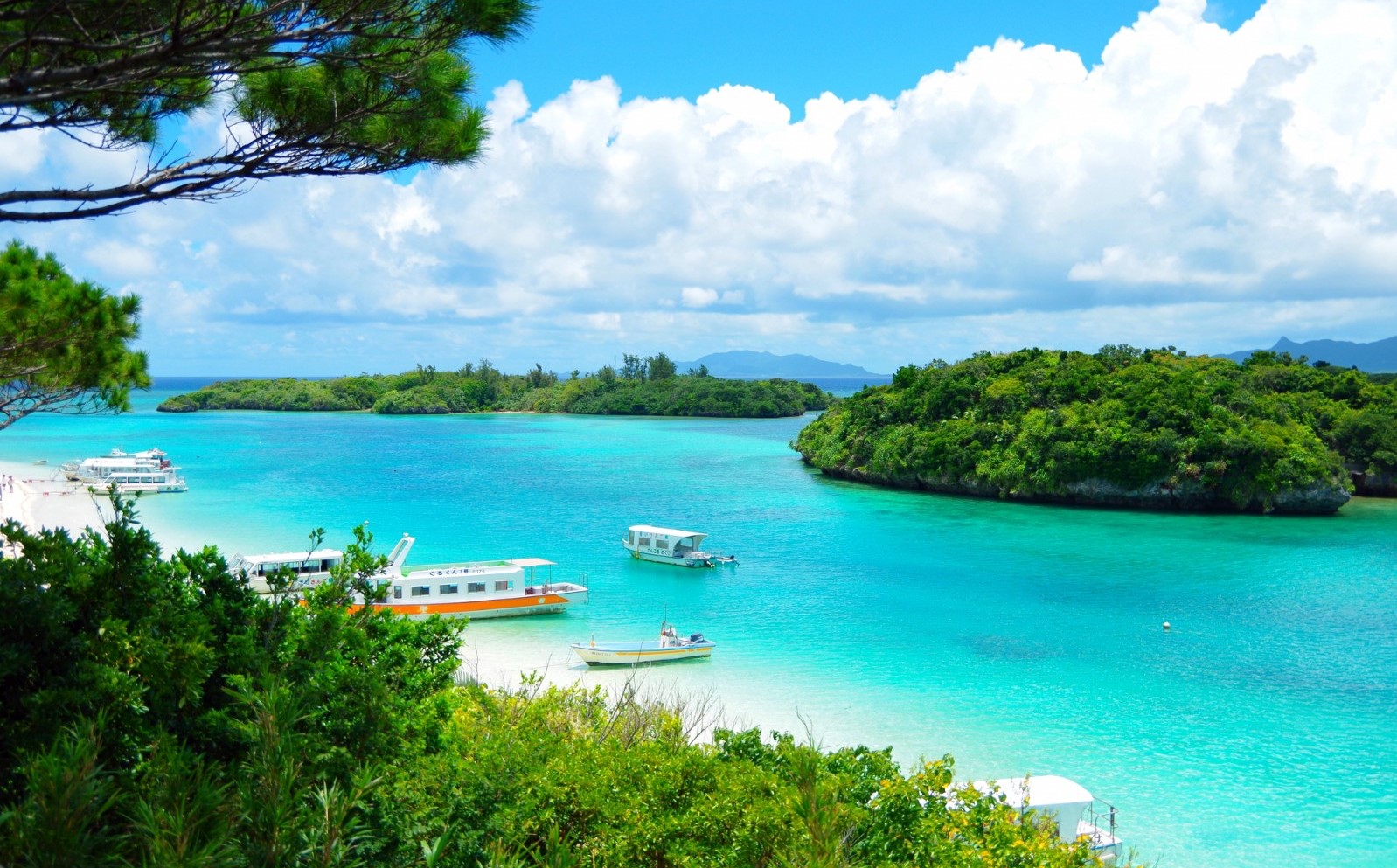 Ishigaki Island or Ishigakijima (石垣島) belongs to the Yaeyama Islands group which is the southernmost of Okinawa Islands. Ishigaki Island is the second largest and the most populated island in the group, serving as the transportation hub of the region with large ferry port and airport connecting several islands surrounding such as Iriomote Island and Taketomi Island.
Ishigaki Island itself has numbers of tourist attractions including the stunning beaches, rich nature, cultural and historical monuments and beach resorts. Comparing to the main island of Okinawa, Ishigaki Island has more relaxed and less touristy atmosphere.
Related article: Ishigaki Island: 10 Best Things to Do
21. Iriomote Island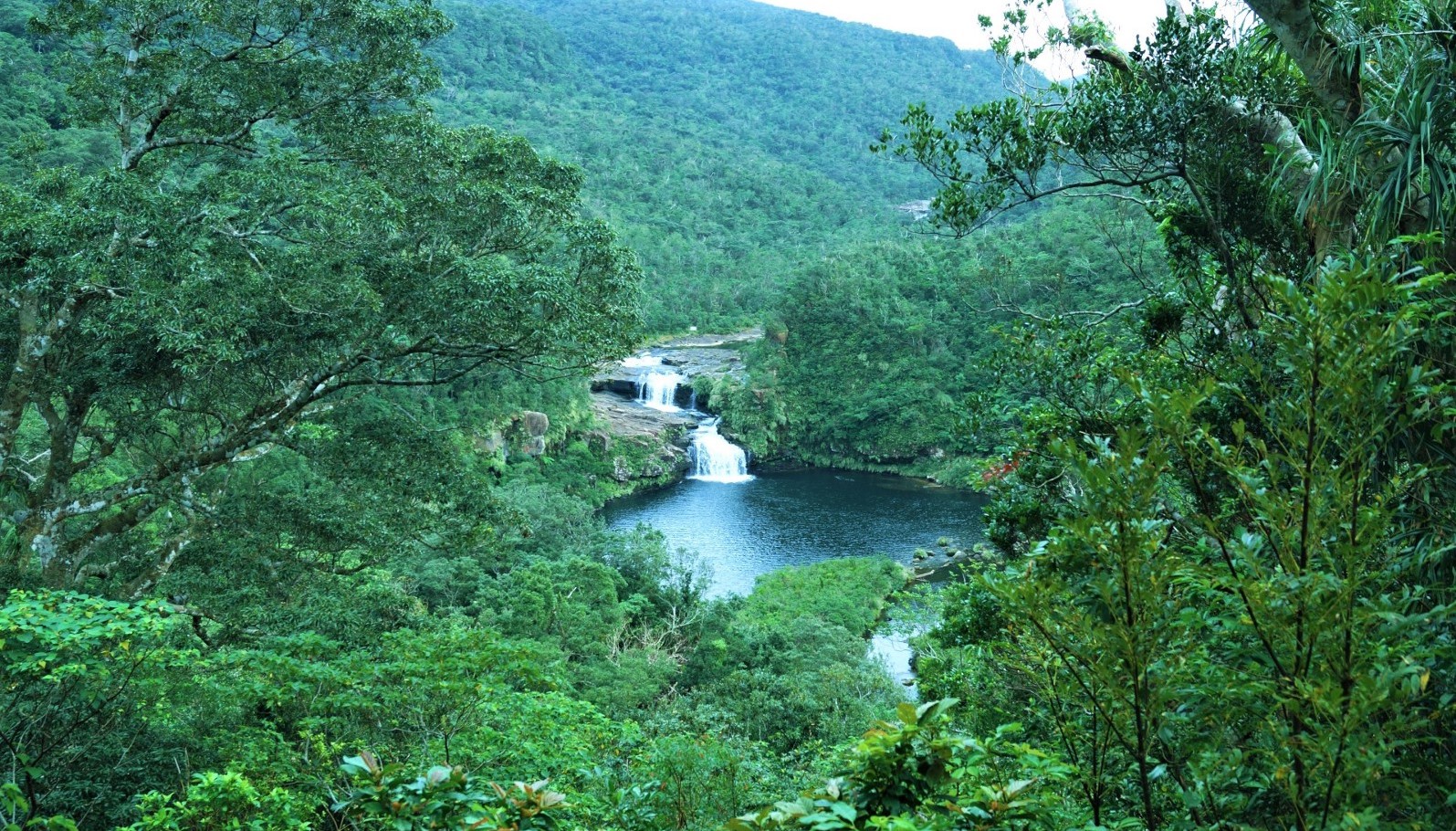 Iriomote Island or Iriomotejima (西表島) is the largest island of Yaeyama Islands, which can be accessed by speed boat from Ishigaki Island in about 40 mins. The island is known for its untouched wild nature as 90% of the island is covered by jungle and mangrove forest, and the island itself is a national park.
The top activity on Iriomote Island is exploring its rich and abundant nature by sea kayak, paddle board and hiking. The island is also famed for wildlife animals including the Iriomote Cat which is critically endangered animal found only on this island. Iriomote Island is also home to several amazing beaches with white sand and crystal clear water.
22. Taketomi Island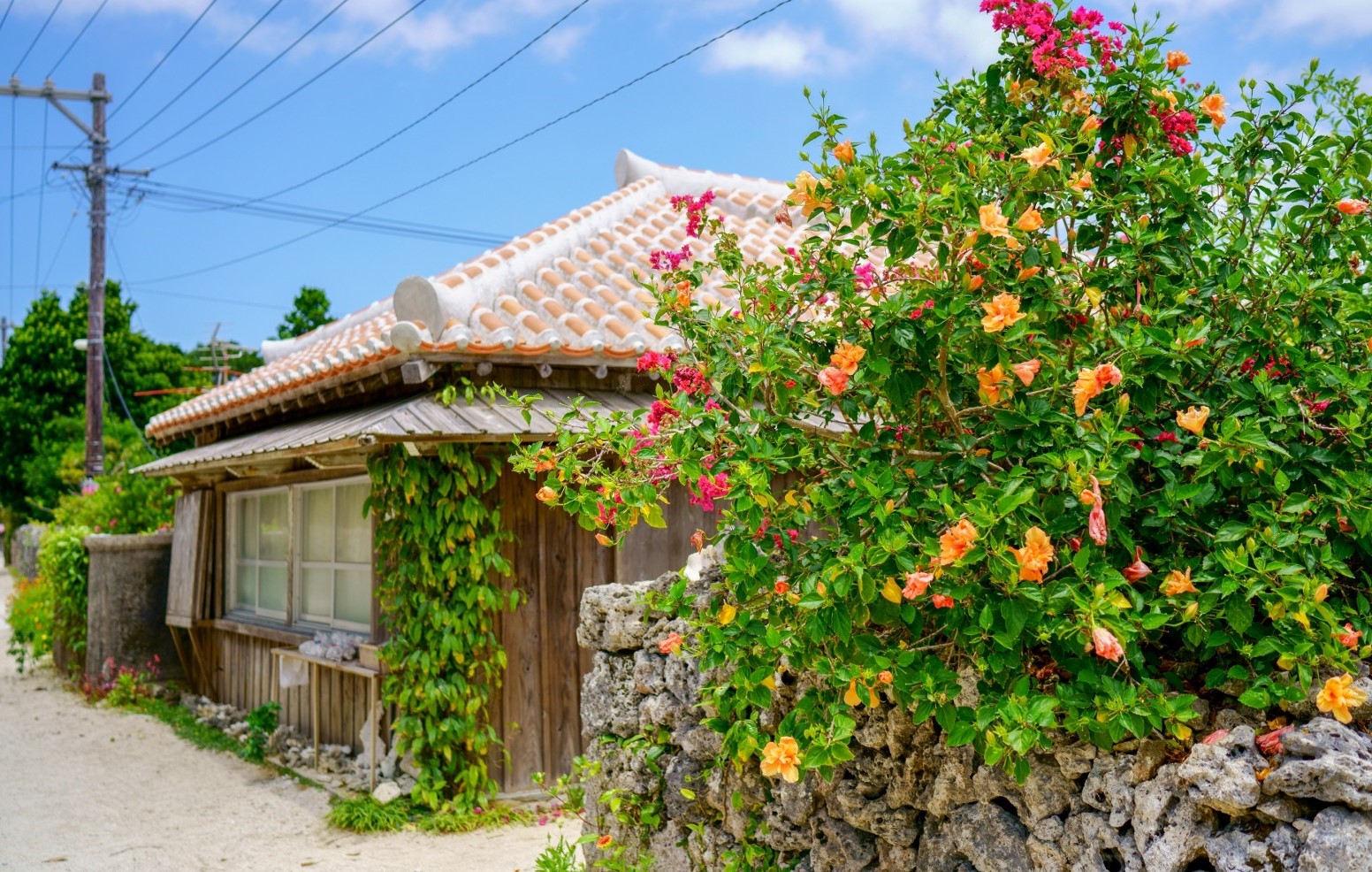 Taketomi Island or Taketomijima (竹富島) is a small island of Yaeyama Islands group which is located only 4 km south of Ishigaki Island. It's one of the most attractive islands in Okinawa Prefecture, best known for the well-preserved Ryukyu village with charming traditional Okinawan houses and stone walls.
Taketomi Island is a small island that you can easily walk through or rent a bicycle to explore. Taking a water buffalo cart is also a popular way to get around the island.
23. Kohama Island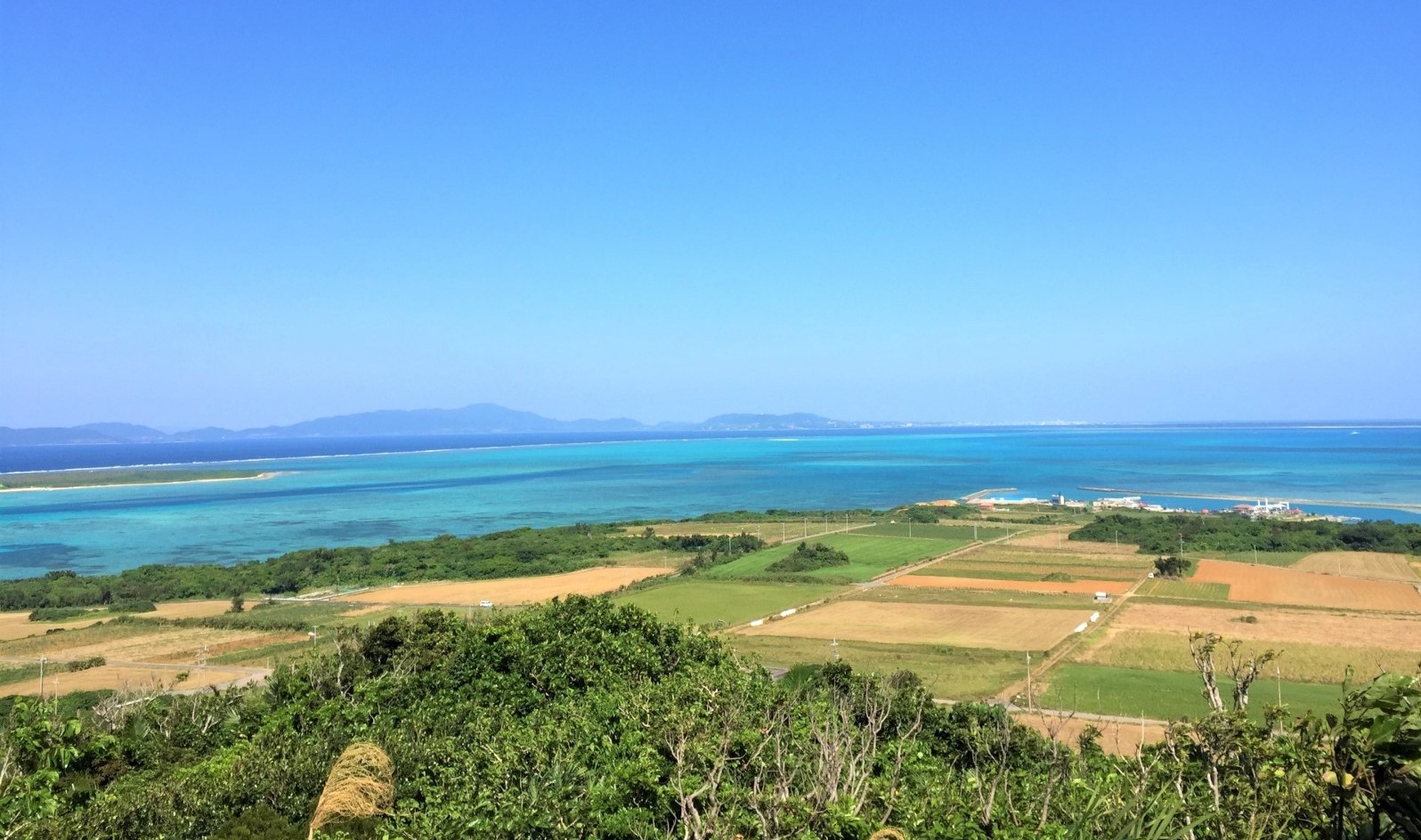 Kohama Island or Kohamajima (小浜島) is a small island located between Ishigaki Island and Iriomote Island, which belong to the Yaeyama Island groups. Ever since Kohama Island was set as the stage for a famous drama series "Churasan" on NHK in 2001, many viewers were fascinated by this beautiful island.
The rustic island has stunning beaches, untouched nature and the serene countryside scenery with sugar cane fields. A few beach resorts are also located on this small island. It's a great destination for those who wish to spend holiday in quiet and and relaxing atmosphere.
Related article: Kohama Island: A Hidden Beach Resort in Okinawa
24. Zamami Island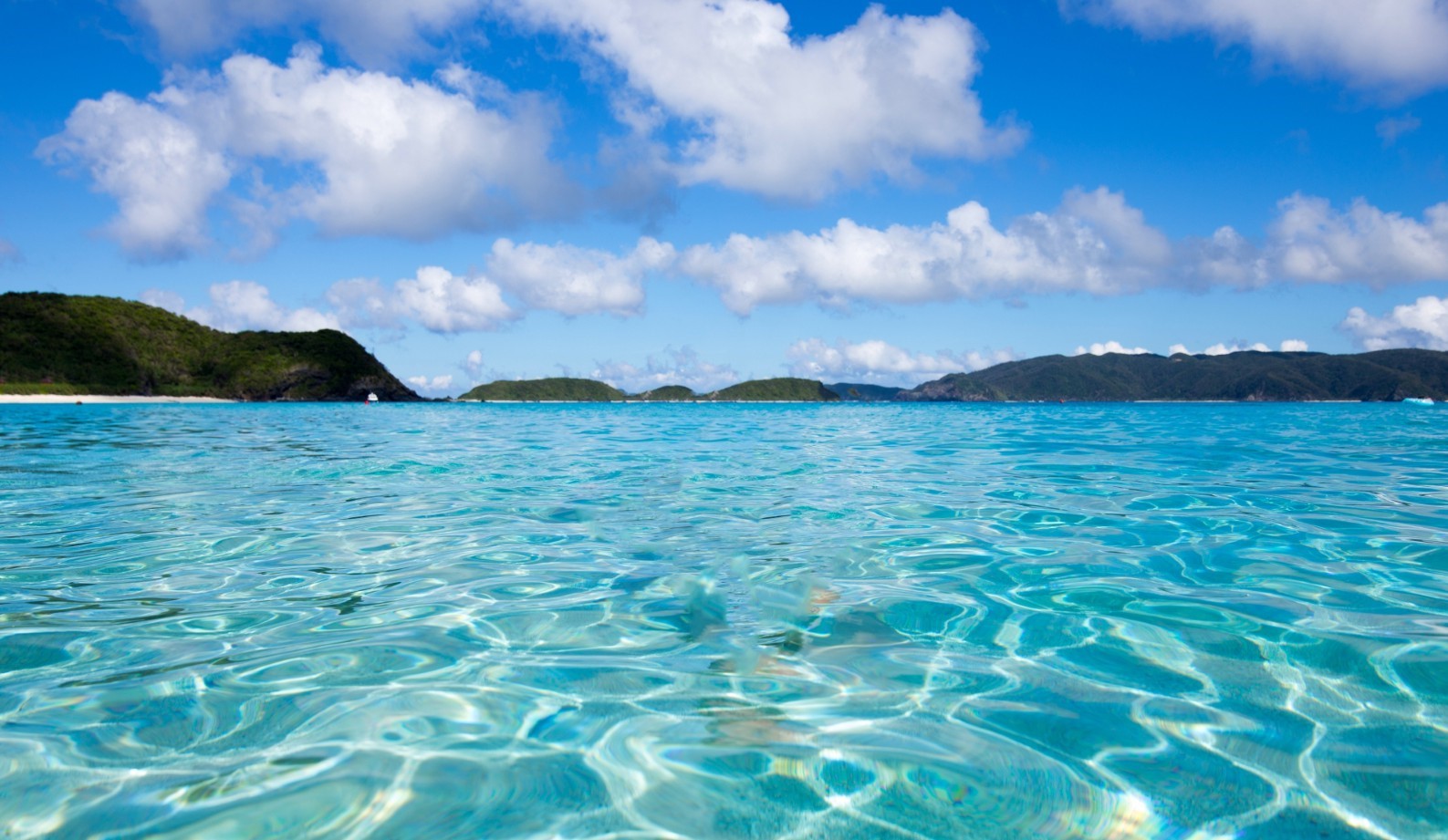 Zamami Island (座間味島) is an island of the Kerama Islands, which is a group of small islands about 40 km from the west of Okinawa Main Island. Zamami Island is one of the most popular remote islands to visit from the main island especially for snorkelling and diving, and the speed boat is available from Naha City.
Furuzamami Beach is the island's most popular beach which is considered to be one of the most beautiful beaches in Okinawa. Zamami Island is also a popular site for whale watching during winter. The island also has several hills which are ideal for hiking and observing the beautiful scenery of the island.
25. Kume Island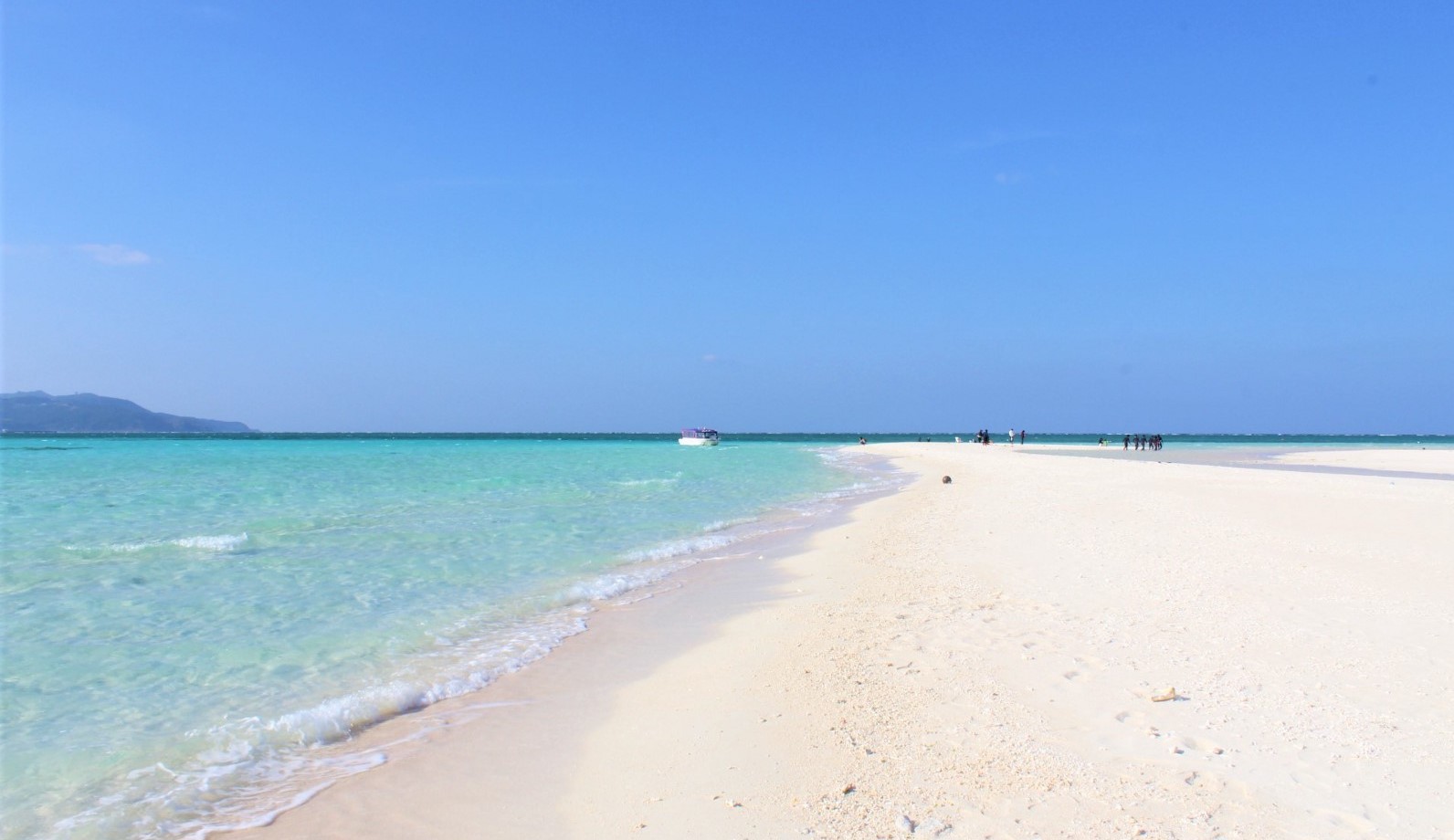 Kume Island or Kumejima (久米島) is an island of the Okinawa Islands group which is located about 90 km west of Okinawa Main Island. Kume Island is often said to be one of the most beautiful islands in Okinawa with the astonishing beaches and the unspoilt scenery.
The top attraction of the island is Hatenohama Beach which is a 7 km long beach formed by white sand bar lies at the east of Kume Island. The beach can be accessed only by tour boat.
---
▽Want to check more Bucket Lists in other popular areas in Japan??▽
▶️30 Best Things to Do in Japan
▶︎Top Things to Do in Tokyo
▶︎Top Things to Do in Kyoto
▶︎Top Things to Do in Osaka
▶︎Top Things to Do around Mt Fuji
▶︎Top Things to Do in Hokkaido
▶︎Top Things to Do in Western Japan
How did you enjoy the list?? Okinawa is definitely one of the most attractive places on earth, don't you agree?? If you are planning your trip to Okinawa soon, take a look at these articles below, suggesting travel itineraries in Hokkaido with the best highlights and how to get around!
▽Related Articles▽
▶︎OKINAWA Itinerary for 3 Days
▶︎Best Okinawa Tours and Activities
▶︎5 Best Beaches in Japan apart from Okinawa
---