Best Tours and Activities in Okinawa 2023
Okinawa Guided Tours and Water Activities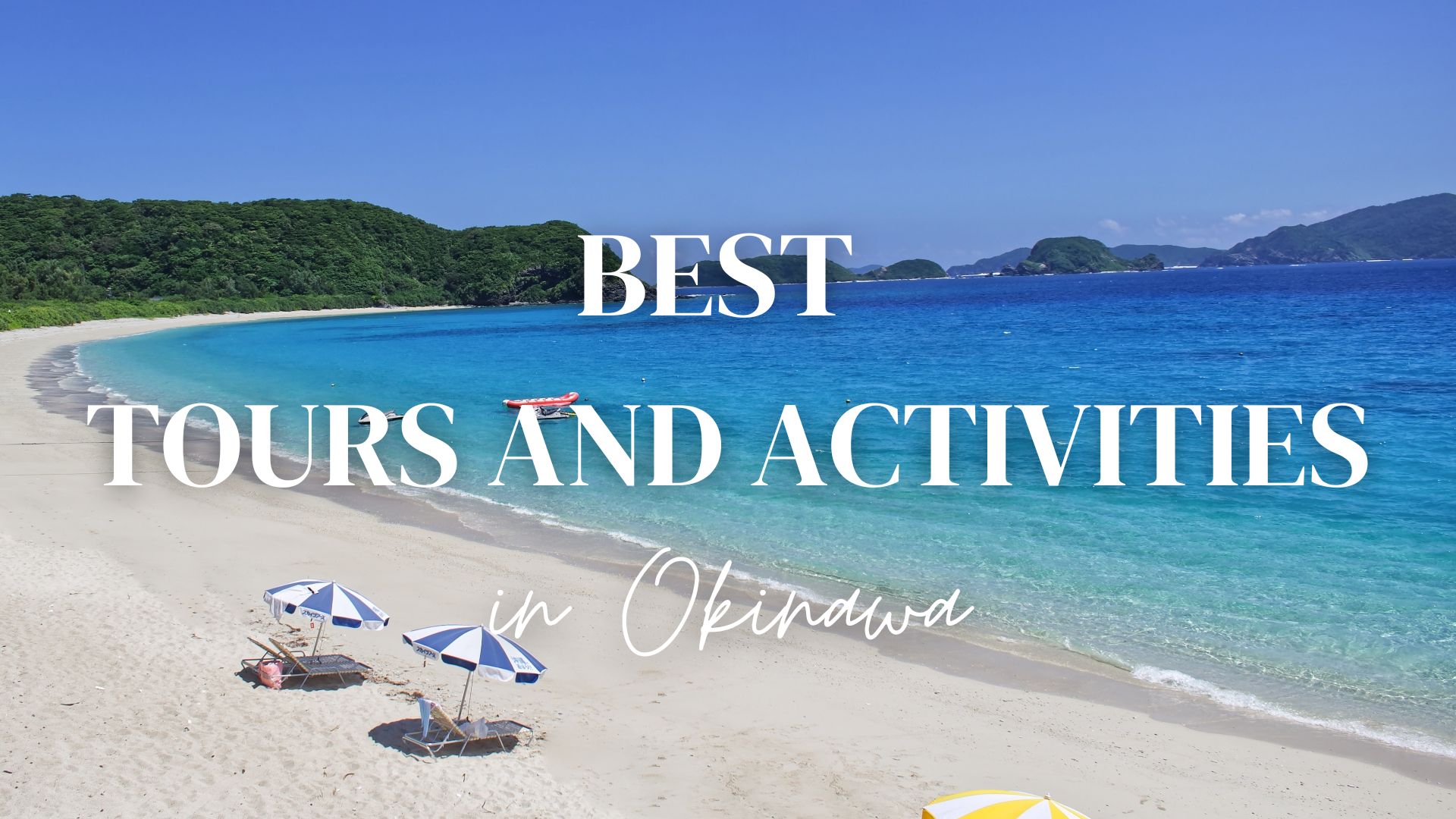 Where is the best place to visit during summer in Japan? I guess Okinawa could be the answer for many of us! The southern tropical island of Japan, Okinawa attracts visitors by its stunning weather, the fascinating culture and the beautiful sea with crystal clear water! And the best way to discover the beautiful islands is to join fun tours and activities, especially marine activities such as scuba diving, snorkeling and sea kayaking are highly popular in Okinawa.
From unique cultural experience to snorkeling trip, there are a variety of guided tours and special activities available across the main island and remote islands of Okinawa. In this article, I'd like to introduce some of the best tours and activities in Okinawa (both main and remote islands). Spoil your summer in this beautiful paradise!
-Okinawa Main Island-
1. Paragliding Experience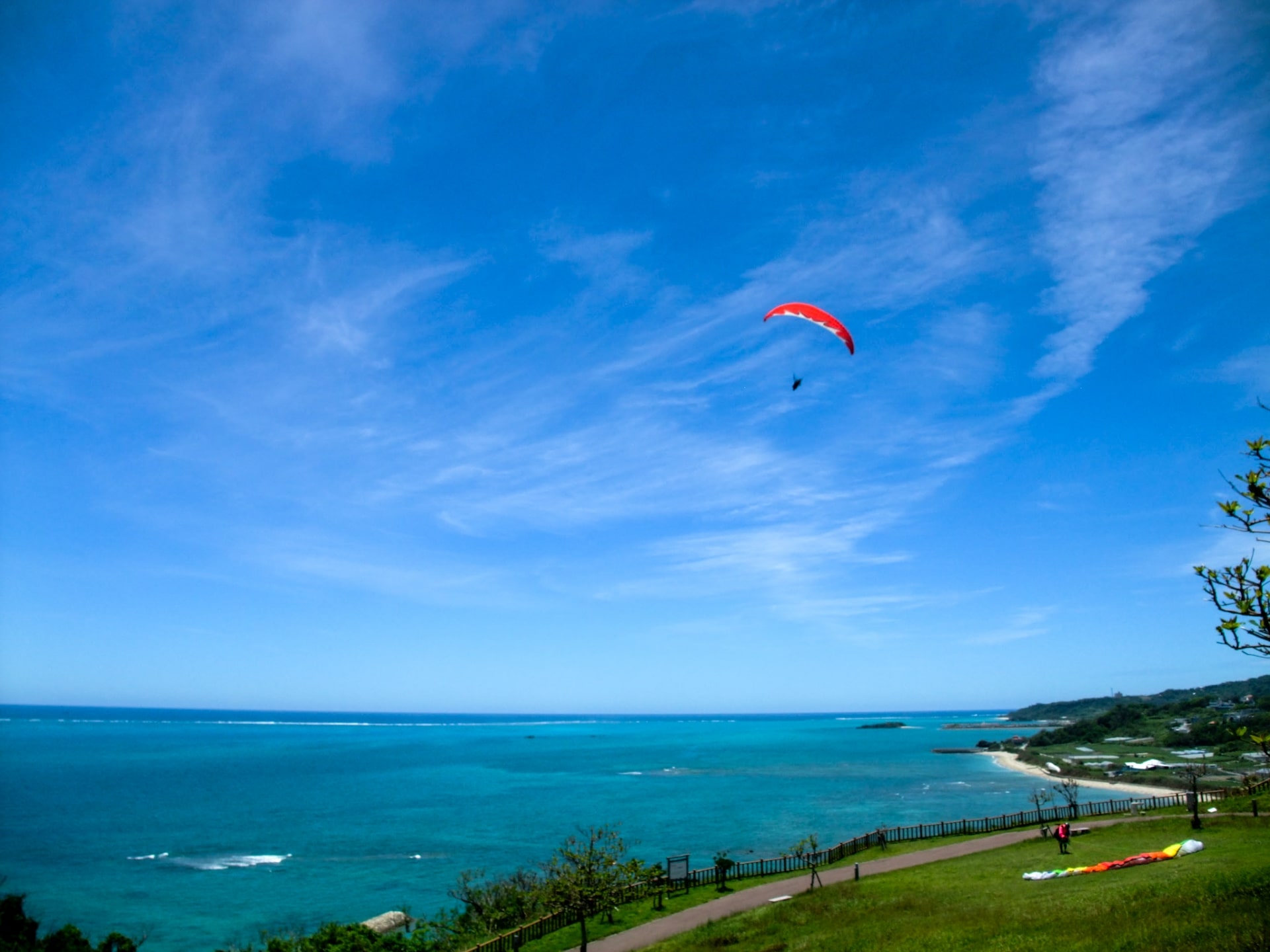 What an amazing way of sightseeing!! Take an adventure up in the sky and enjoy the overlooking view of the beautiful nature and ocean in Okinawa. The paragliding tour takes you to 200m high above the ground with a veteran pilot. Make sure to take a lot of pictures from the sky while flying!

2. Onna Village Blue Cave Diving and Snorkeling Experience in Okinawa
If you are in Okinawa, you may wanna try some marine/water activities to experience the stunning ocean of Okinawa. Snorkeling and scuba diving are definitely the most popular choice and the Blue Cave is one of the top sites for those activities. Enjoy the crystal clear water and the magical world beneath the sea around Onna Village. The tour is operated by certified guides and it's recommended for family with kids (over 6 yo), too!

3. Nagannu Island Swimming Experience from Okinawa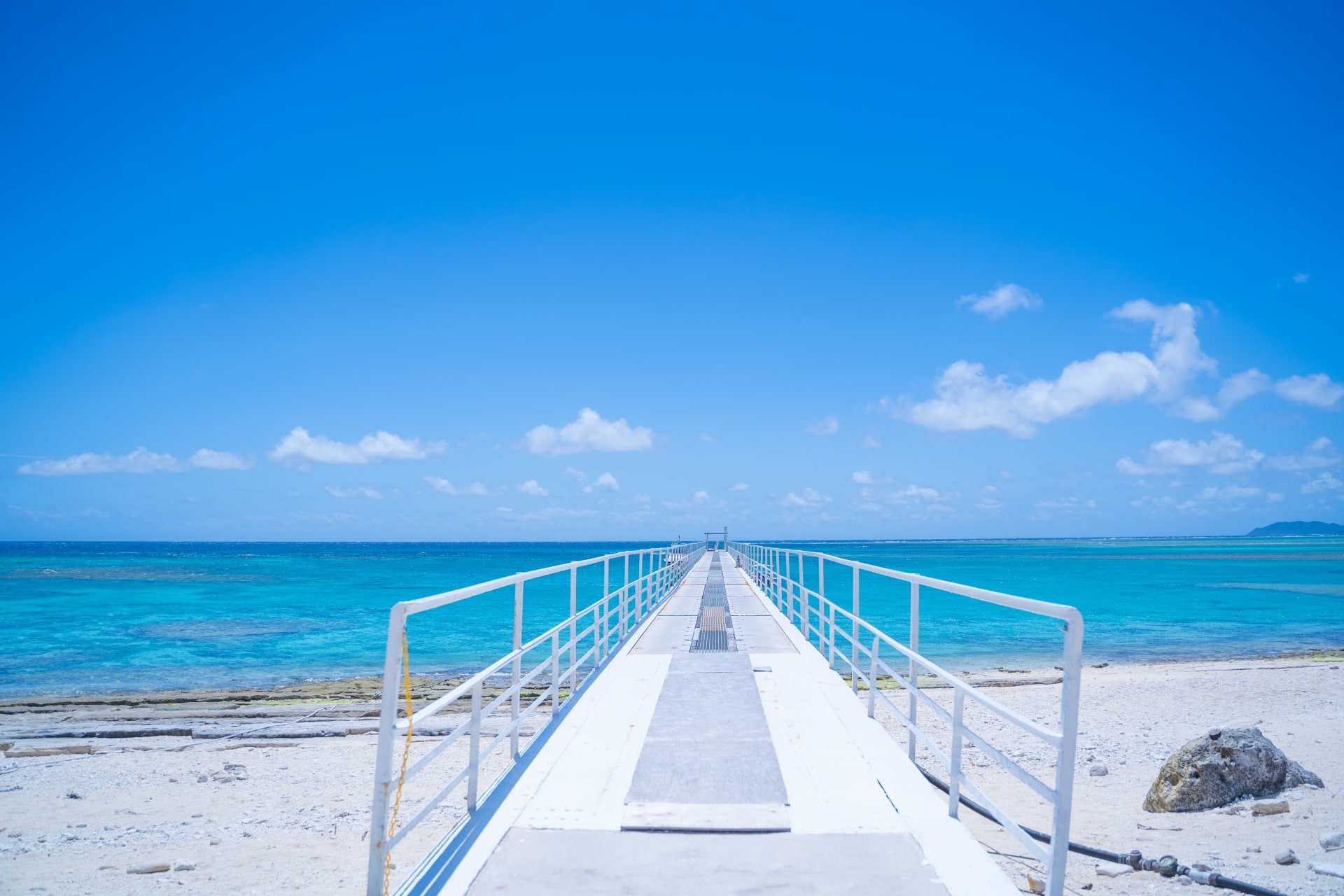 Even if you stay on the main island of Okinawa, it is possible to visit some of remote islands for a day trip. Nagannu island is an uninhabited island that can be accessed with 30 minutes boat ride from Naha, and it's known for the stunning white sand beach and clear water. You can swim or try snorkeling to explore the beautiful world under the sea, or just relax on the beach!

4. Half Day Fishing Experience
One of the most unique and memorable water activities in Okinawa is fishing! Okinawa's sea has the rich marine life and known as heaven for fishermen so you have a big chance of catching some yourself! The tourist-friendly boat is equipped with all the necessary devices and smooth sailing. Optionally you can choose the package with meal and enjoy the fresh fish that you caught!

5. Southern Okinawa Half/One Day Trip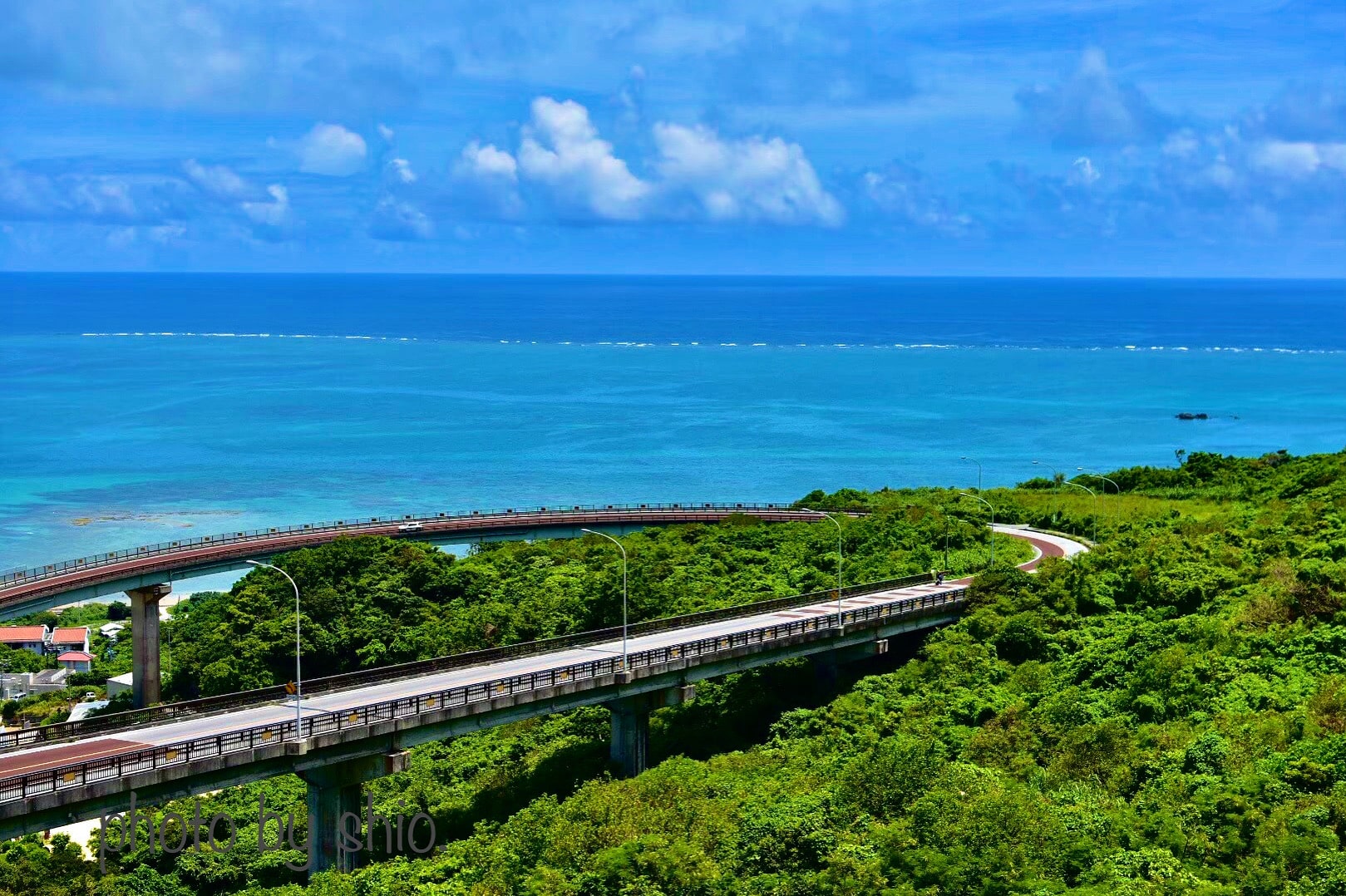 Travelling Okinawa with a limited time? It may be hard to see many things in one day or plan a perfect itinerary by yourself, so it's highly recommended to join a guided tour that allows you to see the best highlights of Okinawa in one day! The "Southern Okinawa Half/One Day Trip" takes you several tourist spots and beautiful sites taking off from Naha City, such as Nirai Kanai Bridge, Cape Chinen Park, Mibaru Beach, Okinawa World and Umikaji Terrace. You can enjoy the astonishing views, beach and culture of Okinawa only in a day with this hustle-free tour!

6. Okinawa Street Go Karting
Go kart has been a top tourist activity in Japan for the past years and it's available in Okinawa, too! You can have a fun and exciting go kart experience driving through the streets of beautiful Okinawa, dress up in an unique costume and drive as your favourite character like in a game world! To participate in this activity, you only need your Japanese or International Driver's License.

7. Ryukyu Dress Wearing and Photoshooting
Okinawa has distinctive culture and history and one of the most notable one of the traditional Ryusou dress. It's smililar to kimono, but has different shape and patterns. If you are in Okinawa, it's highly recommended to try on Ryusou dress and do photoshooting for the best holiday memory. A wide variety of costumes are available for children, men, and women.

8. Okinawa World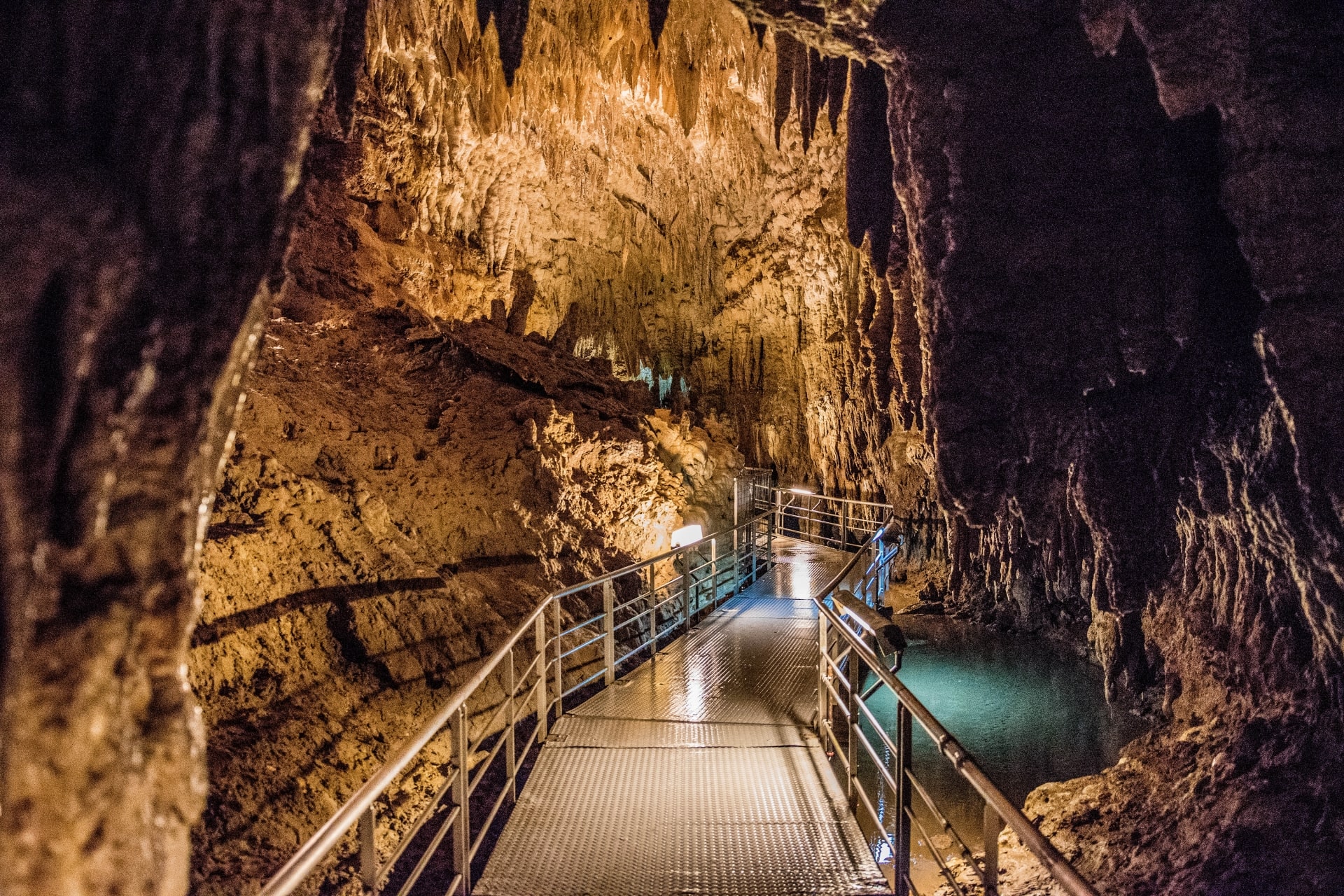 Okinawa World is a themed park featuring Okinawan culture. The main attractions of the park include the over 300,000 year-old natural monument Gyokusendo Cave, the replica of a traditional crafts village with workshops called the Kingdom Village, the Habu Park with the snakes and reptiles exhibit, and the traditional Eisa dance performance. It's a great place to immerse yourself into the distinctive culture of Okinawa!

9. Churaumi Aquarium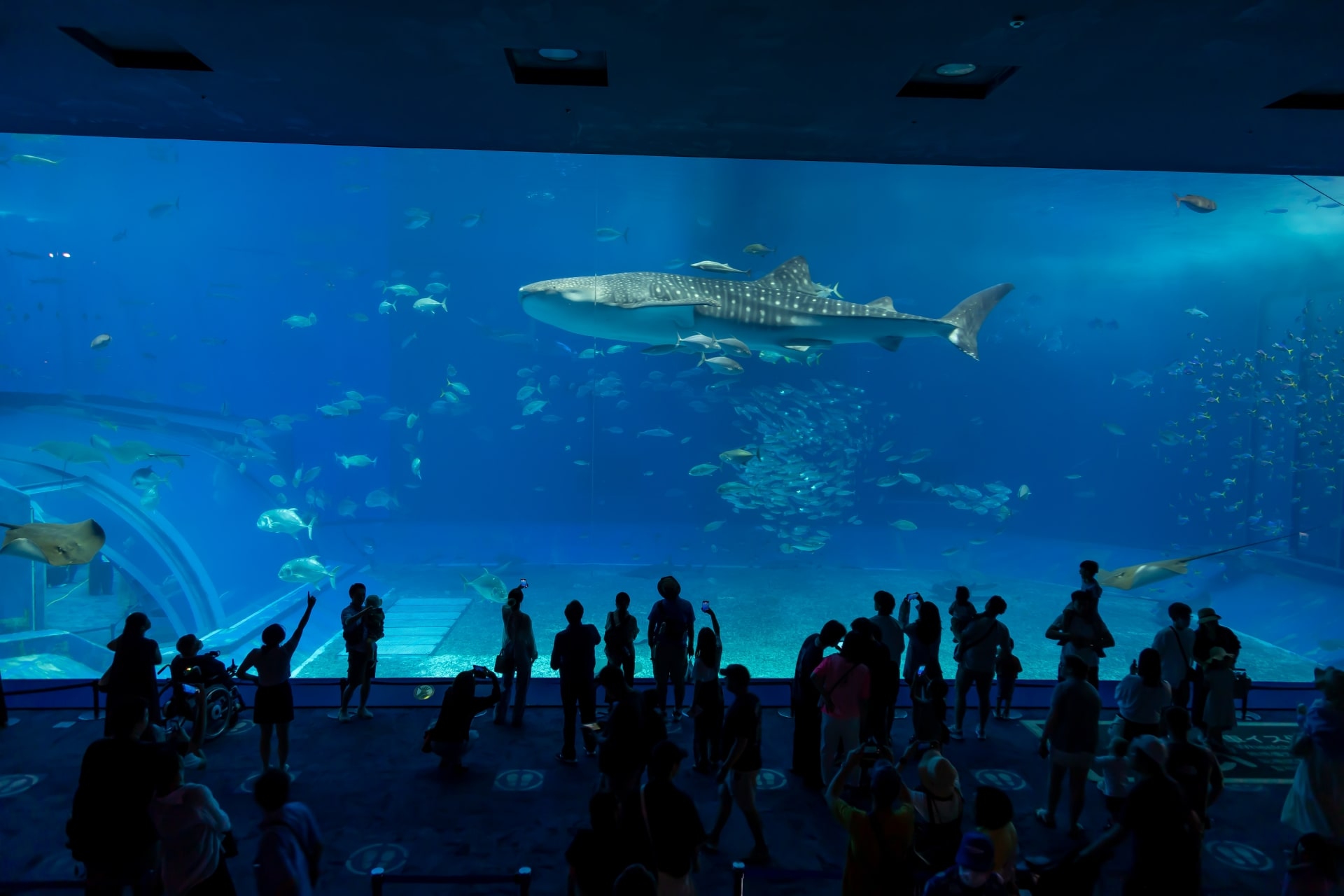 Churaumi Aquarium is the largest aquarium in Japan, located at the Ocean Expo Park in the northern Okinawa. The best highlight of the aquarium is the Kuroshio Sea, the gigantic fish tank holds 7,500,000 liters of water with whale sharks, manta rays and hundreds of other sea creatures swimming. Churaumi Aquarium is one of the best tourist attractions in Okinawa that can be enjoyed even on a rainy day.

10. Okinawa Home Cooking Experience
Okinawan cuisine is very different from other part of Japan, and it's one of the most interesting food cultures with the long history of the Ryukyu Kingdom. It's also considered as a secret of Okinawan's longevity. Why don't you learn the unique food culture of Okinawa by cooking experience of traditional Okinawa dishes such as Okinawa Soba or Home Cooking!

-Okinawa Remote Islands-
11. Island Snorkeling
The Kerama Islands is a group of islands in southwest of Okinawa Island, known for its unspoilt beaches, white sands, emerald water and sbundant sea life. With this full day snorkeling trip, you will explore the beautiful world under the sea of the Kerama Islands and have amazing chances to meet some of marine lives such as turtles, colourful fish and coral reefs. The tour includes lunch on board with the Kerama Islands as the backdrop.

12. Day Adventure Including Beach SUP/Canoe, Tropical Snorkeling and PumpkinLimestone Cave in Miyako Island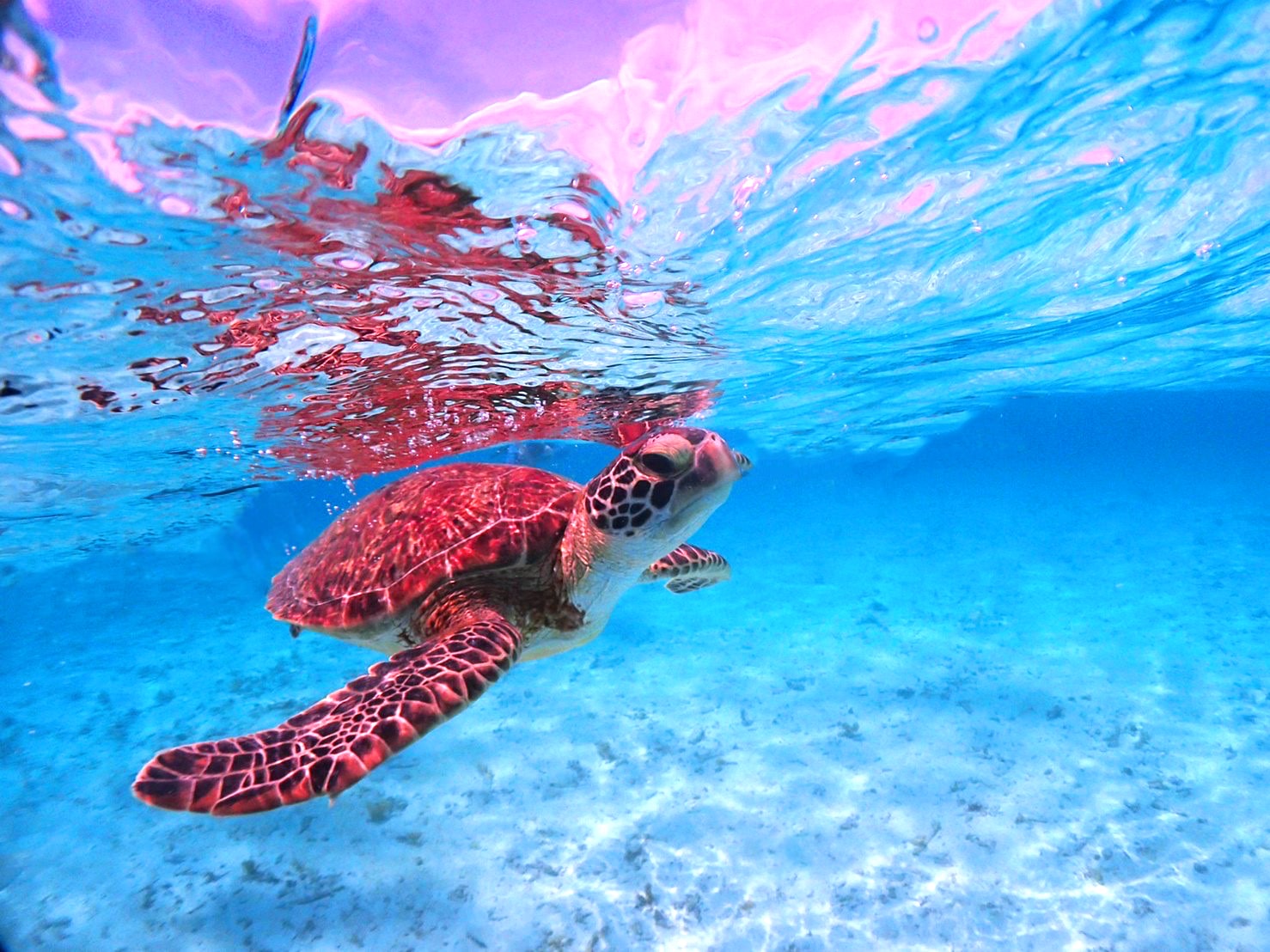 Miyako Island (Miyakojima) is a remote island of Okinawa, very famous for white-sand beaches and crystal clear water with coral reefs that attract ocean lovers from all over the world. This full day tour lets you enjoy all the marine activities on Miyakojima with a choice of SUP or canoe experience, snorkeling with a high possibility of meeting sea turtles, sea kayaking and limestone caving. The tour also includes lunch.

13. Sunrise, Sunset, and Night SUP Canoe Experience in Miyako island
Stand Up Paddle Board is one of most trending water activities worldwide today. While most of SUP activities are set in day time, you can choose from 3 different courses on this SUP activity on Miyako Island: the Sunrise Plan in the morning sun for great morning outdoor activity, the Sunset Plan with sunset gives you a beautiful memory and the Night Plan canoeing along the river at night with silence!

14.
Ishigaki Island Blue-cave Snorkeling and Nature Activities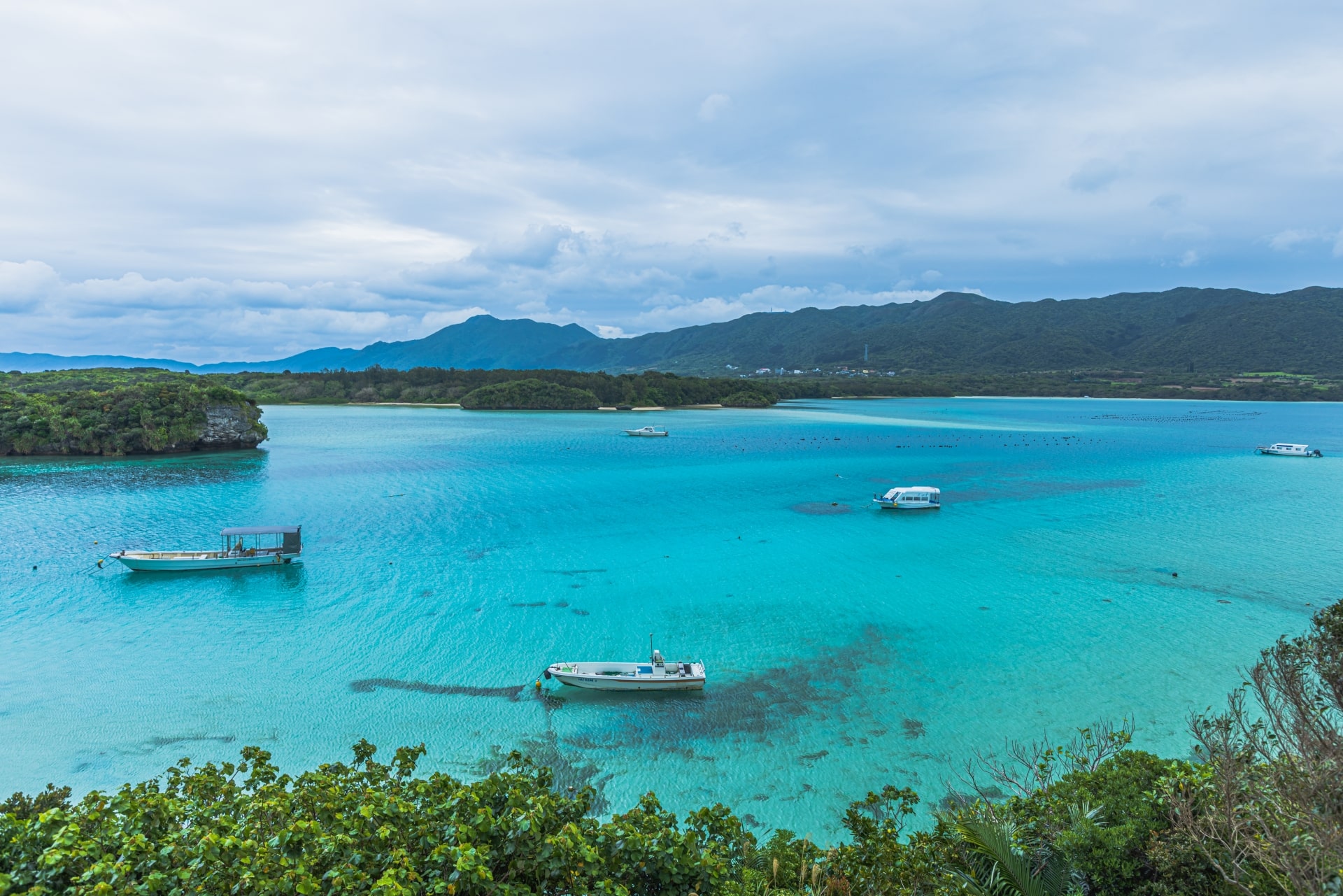 Ishigaki Island (Ishigakijima) is a popular remote island of Okinawa with several stunning beaches, nature sites and snorkeling & diving spots. Various water activities are available on this island such as SUP on Kabira Bay (renowned for its white sand and turquoise water), canoe through the rich mangrove forest and snorkeling with colourful fish and coral reefs. Have a wonderful experience with a choice of amazing water activities on this treasured island!

15.
Ishigaki Island and Taketomi Day Trip in Okinawa
Embark on an adventure around two beautiful islands of Okinawa- Ishigaki and Taketomi islands. With this full-day tour, you can visit many beautiful spots on both islands such as white sand beaches, rich mangrove forest, historic monument and picturesque traditional Okinawan village. The tour also includes a water buffalo riding in the charming Taketomi Island.

16.
Okinawa Iriomote Island and Yubu Island Day Tour
Iriomote Island (Iriomotejima) is the second largest island of Okinawa known for its rich nature and wildlife. With the "Okinawa Iriomote Island and Yubu Island Day Tour", you can explore the unspoilt beauty of Iriomote Island with the relaxing cruise, sailing down Japan's largest mangrove forest and observing a wide variety of flora and fauna. The day tour also includes a visit to the small charming island of Yubu that can be accessed by riding a carriage pulled by a water buffalo.
17. Star and Jungle Night Experience (Ishigaki & Iriomote Island)
The "Star and Jungle Night Experience" is an unique night activity to explore the rich wildlife on Okinawa islands (Iriomote and Ishigaki Islands). Join nightwalk tour with a guide in a tropical forest, seek and find unique wild creatures along the way such as coconut crab. You can also learn about the wildlife and their habitat from the guide. Look up the sky and capture the starry view if the weather is nice.

Thanks for reading! Okinawa is an amazing city to visit as it offers full of beautiful nature, the rich history and unique culture. If you want to get more information about travelling Okinawa, here are some more articles introducing best things about Okinawa!
▽Related Articles▽
▼Editor's Picks▼
---