5 Best Beaches in Japan apart from Okinawa
Best Beaches in Japan: Not only Okinawa! There are more amazing summer travel destinations in Japan!

Speaking of beautiful beaches in Japan, most of us may think of Okinawa, but there are numbers of stunning beaches at several locations in the country with crystal clear water and the pure white sand. Some of them are great option for snorkelling and diving to see colourful reefs and colorful sea creatures.
Today, we would like to share 5 amazing beach destinations in Japan apart from Okinawa. Besides stunning beaches, these 5 spots offer alternative tourist attractions where visitors can have special experiences. So let's check them out!
1. Shimoda, Shizuoka Prefecture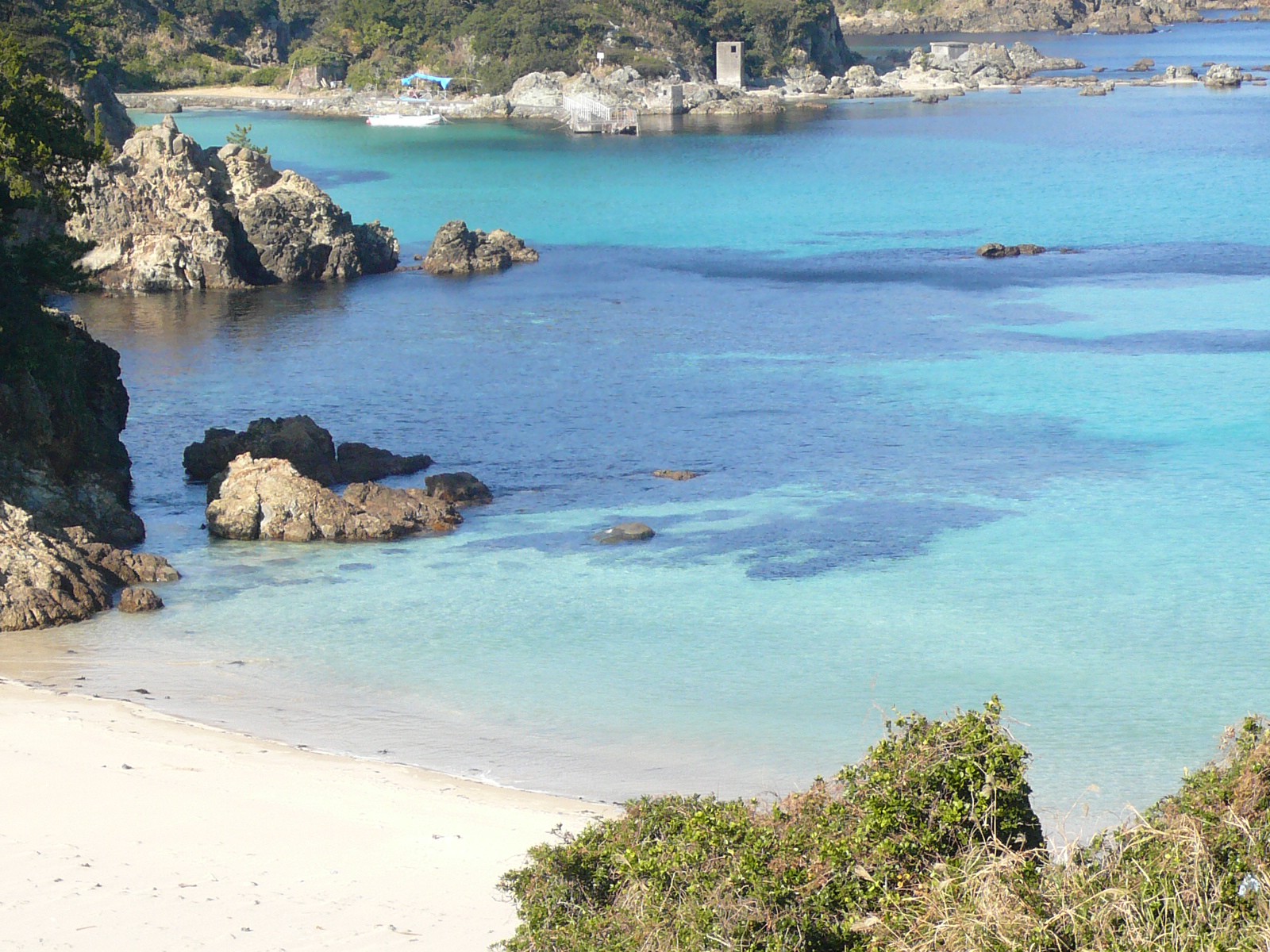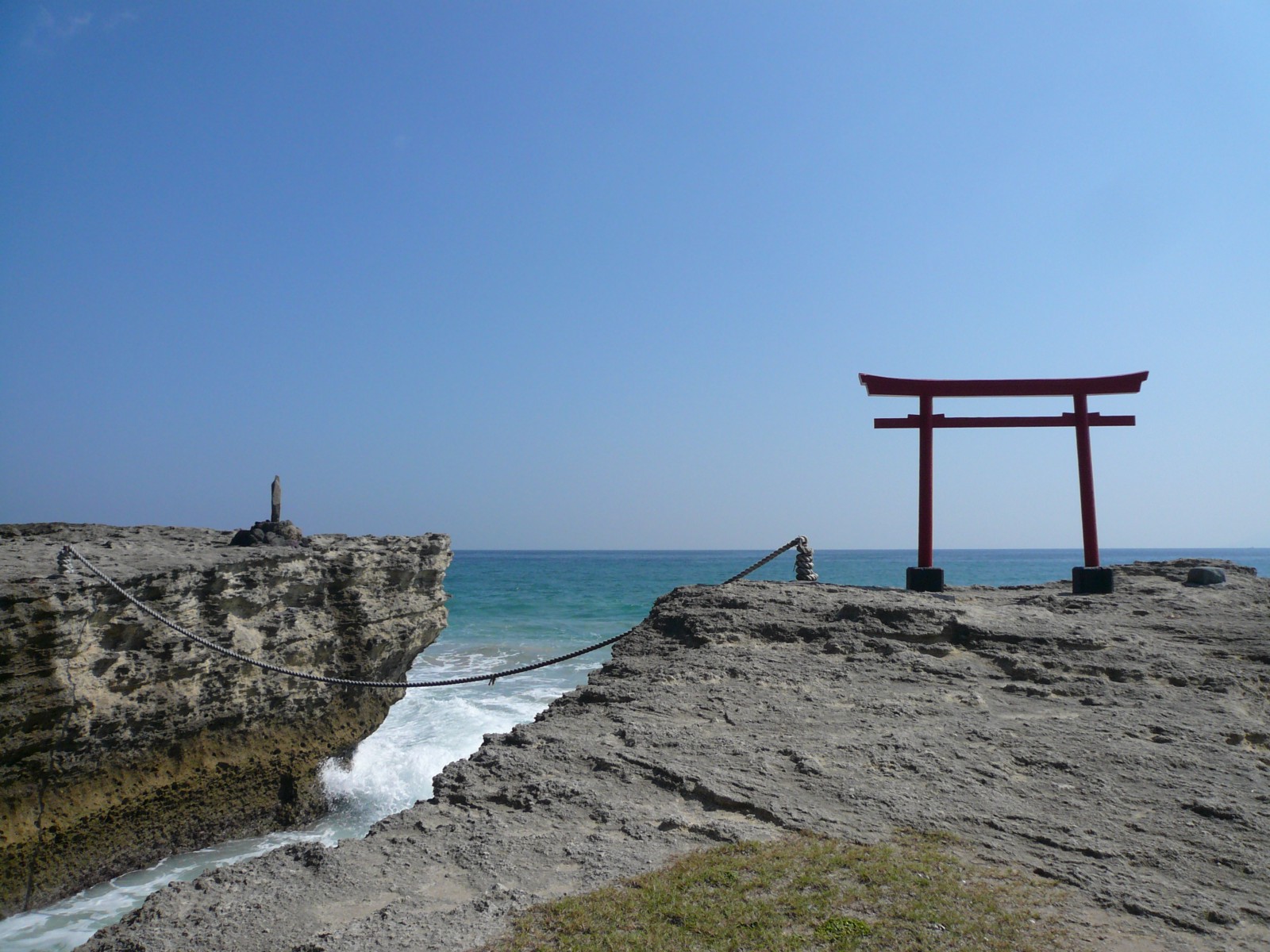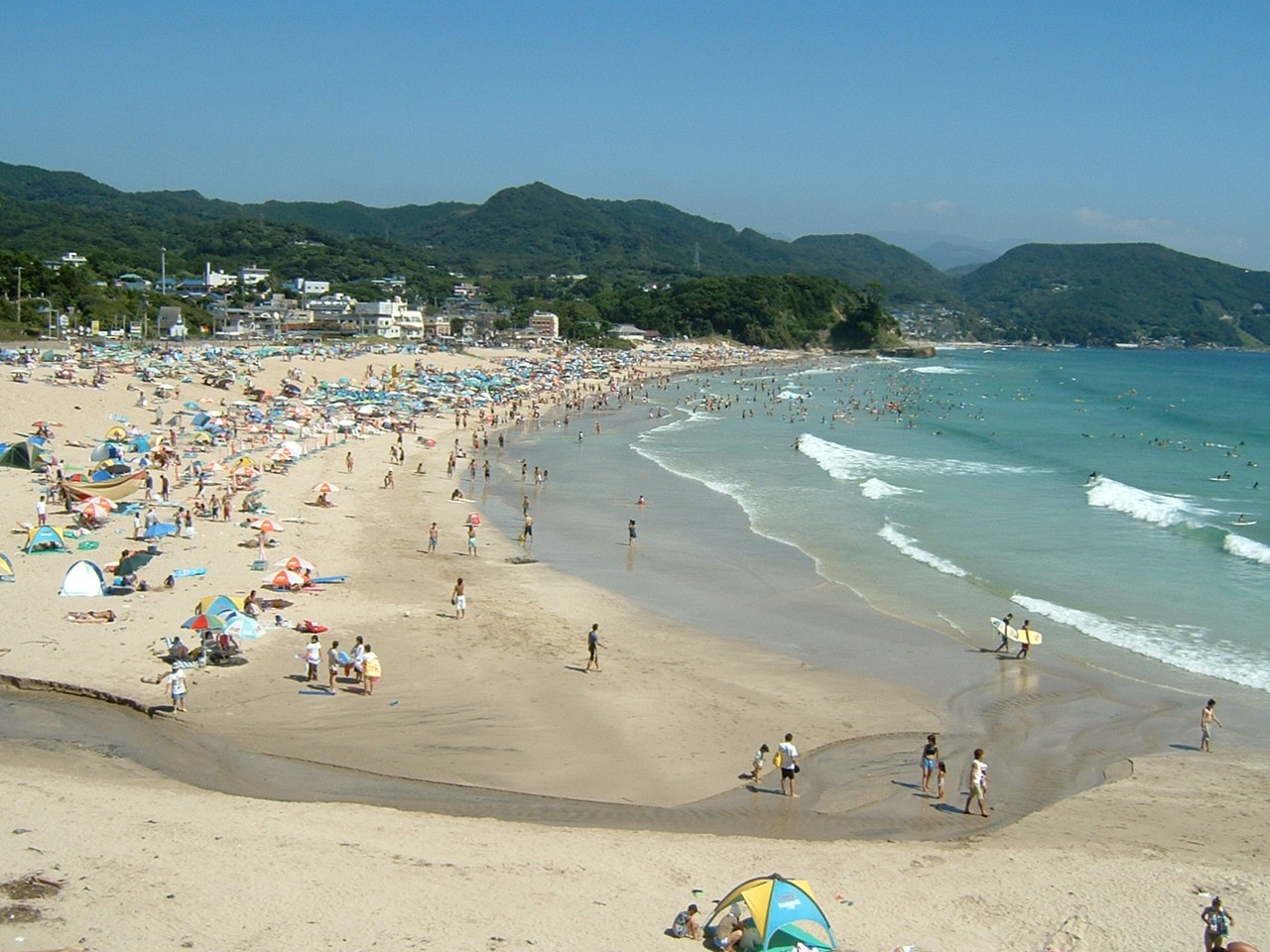 Izu Peninsula in Shizuoka Prefecture is one of most popular getaway destinations from Tokyo, and a famous Onsen spot along the coastline. Shimoda (下田) is a beach town on the southern tip of the peninsula and home to several stunning beaches with white sand and clear water. Shirahama Beach (白浜) is the largest beach in the area where numbers of hotels, restaurants, beach shacks, etc, are located, and usually very busy during summer. If you'd prefer quieter beaches, head to southwest of Shimoda where numbers of small hidden beaches can be spotted. Shimoda can be reached from Tokyo within 2–3 hours by train, and local buses are very useful to get around the area.
<< Book a hotel in Shimoda area with the best rate!! >>
More beaches in Izu:
2. Chirihama Beach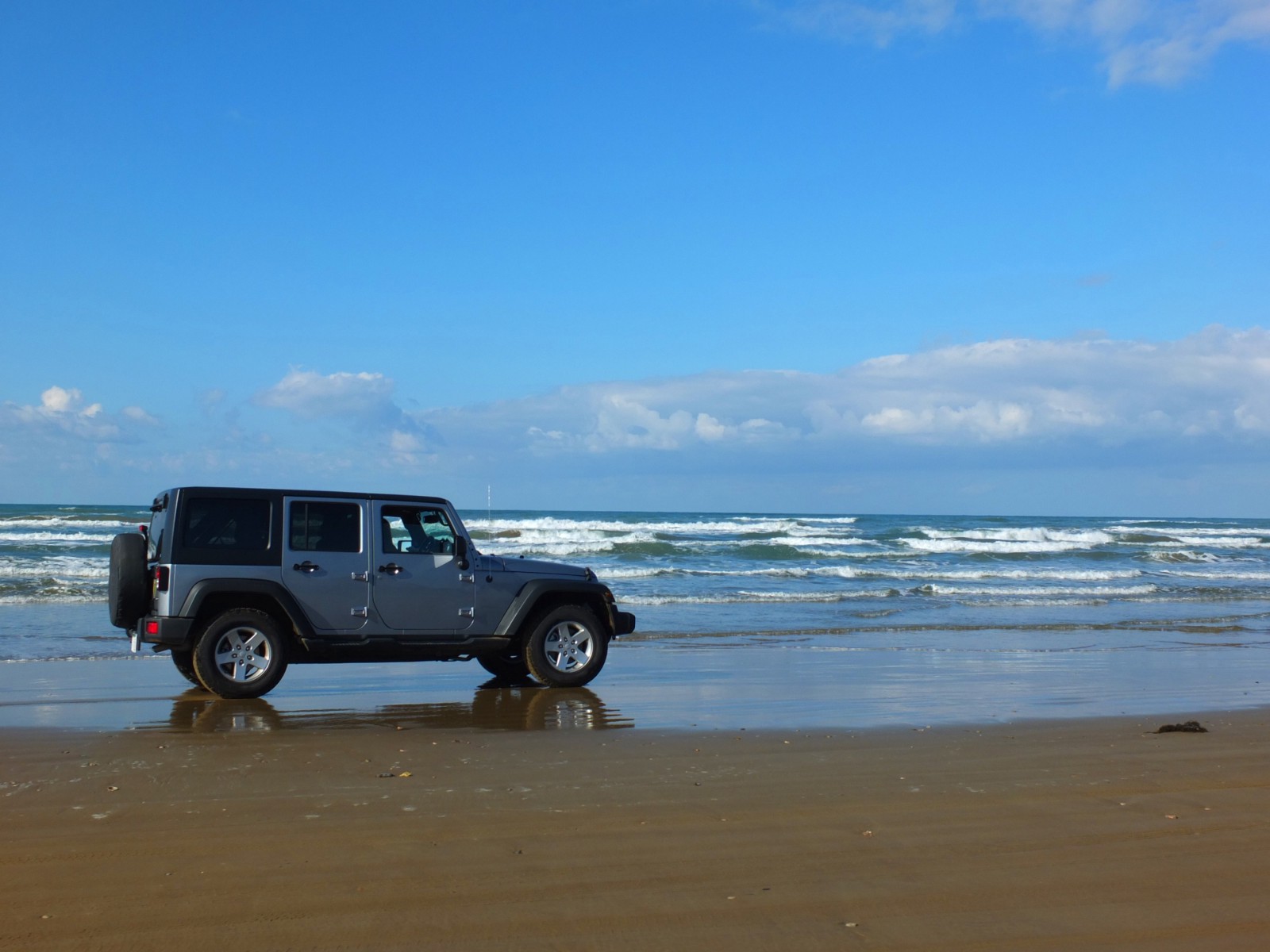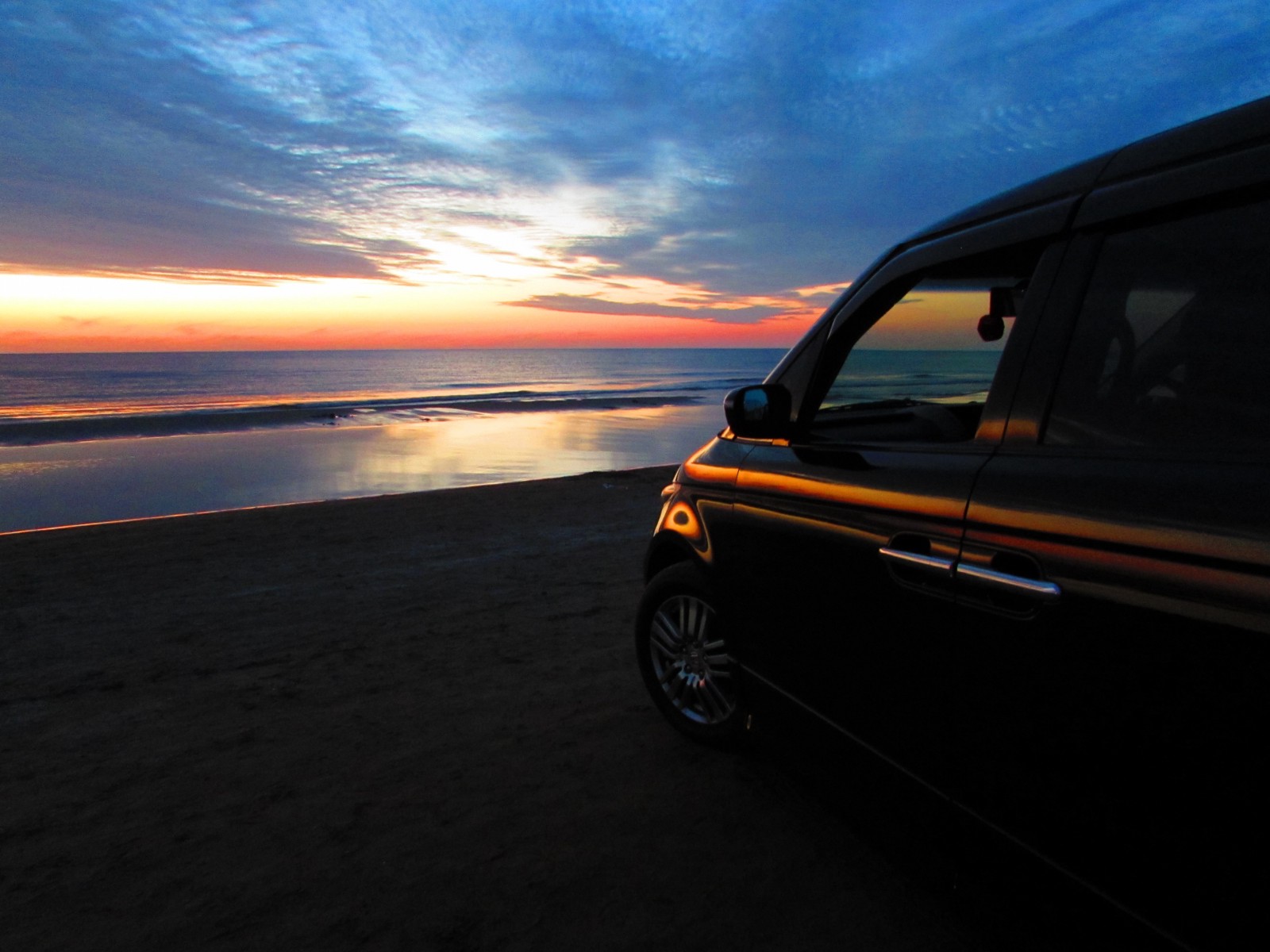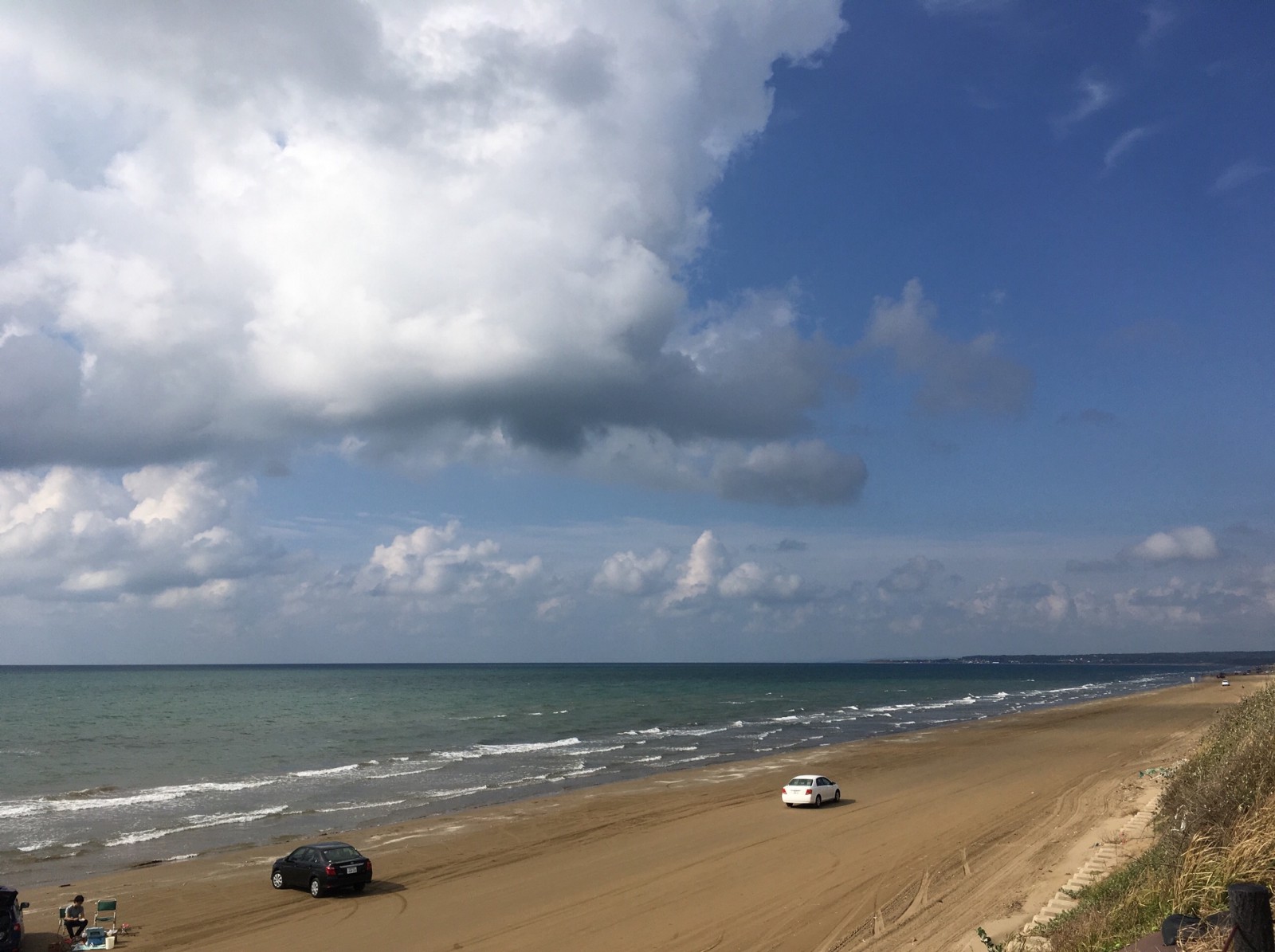 Chirihama Beach (千里浜) is located at Noto Peninsula in Ishikawa Prefecture along the Sea of Japan. The beach might not have the best looking at first sight, but is famous for the unique feature that it's the only place in Japan where visitors can actually drive by their private vehicles on the beach. The 8 km driveway stretches by the coastline and the road has 50 m width. Perhaps, it's one of best driving roads in the country! The shallow beach is also popular spot for kids to swim and visitors also enjoy clam digging there. It's located about 40 km north of the famous historic city, Kanazawa.
<< Looking for hotels in Noto Peninsula?? >>
More info:
3. Shirahama, Wakayama Prefecture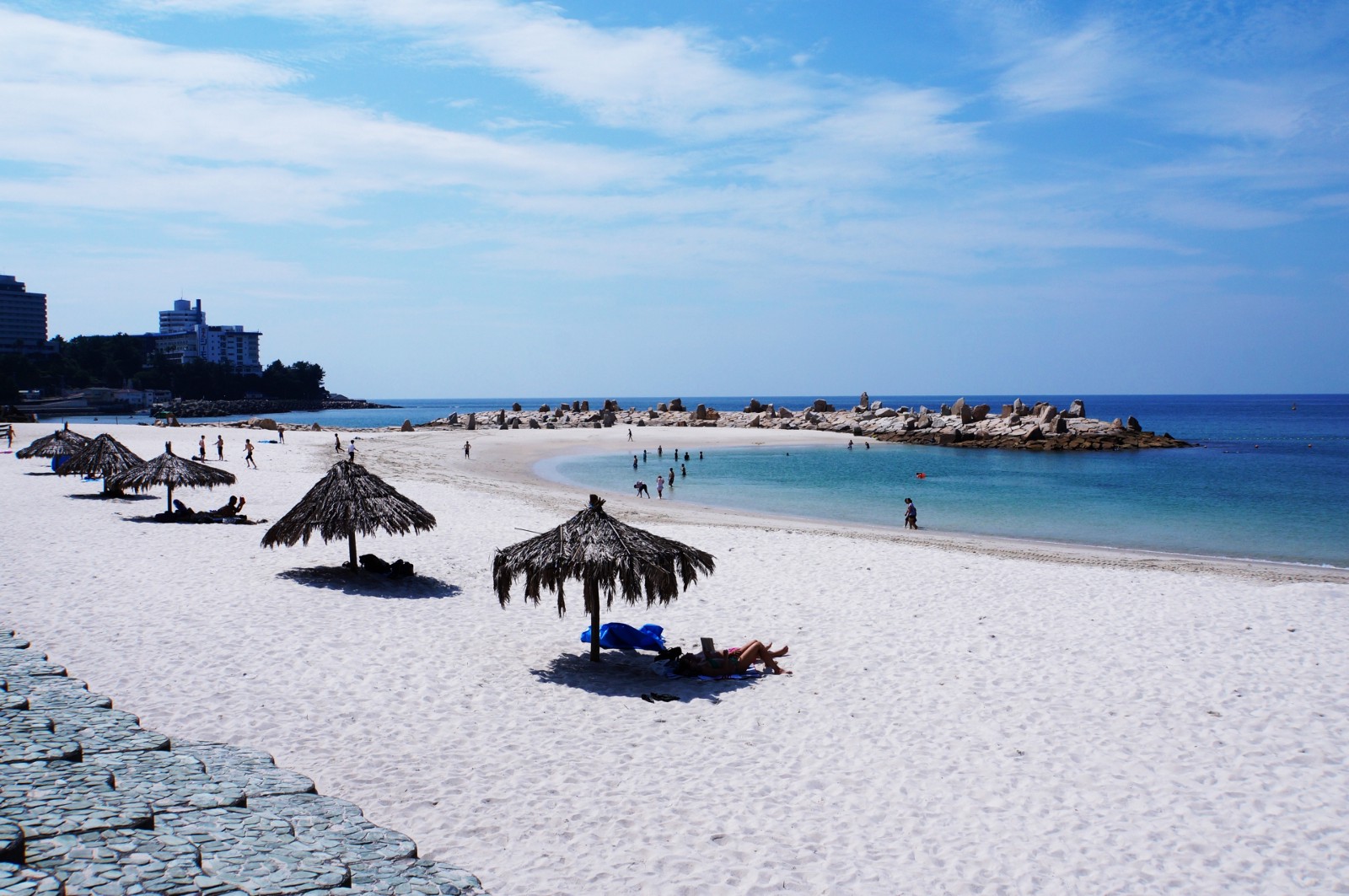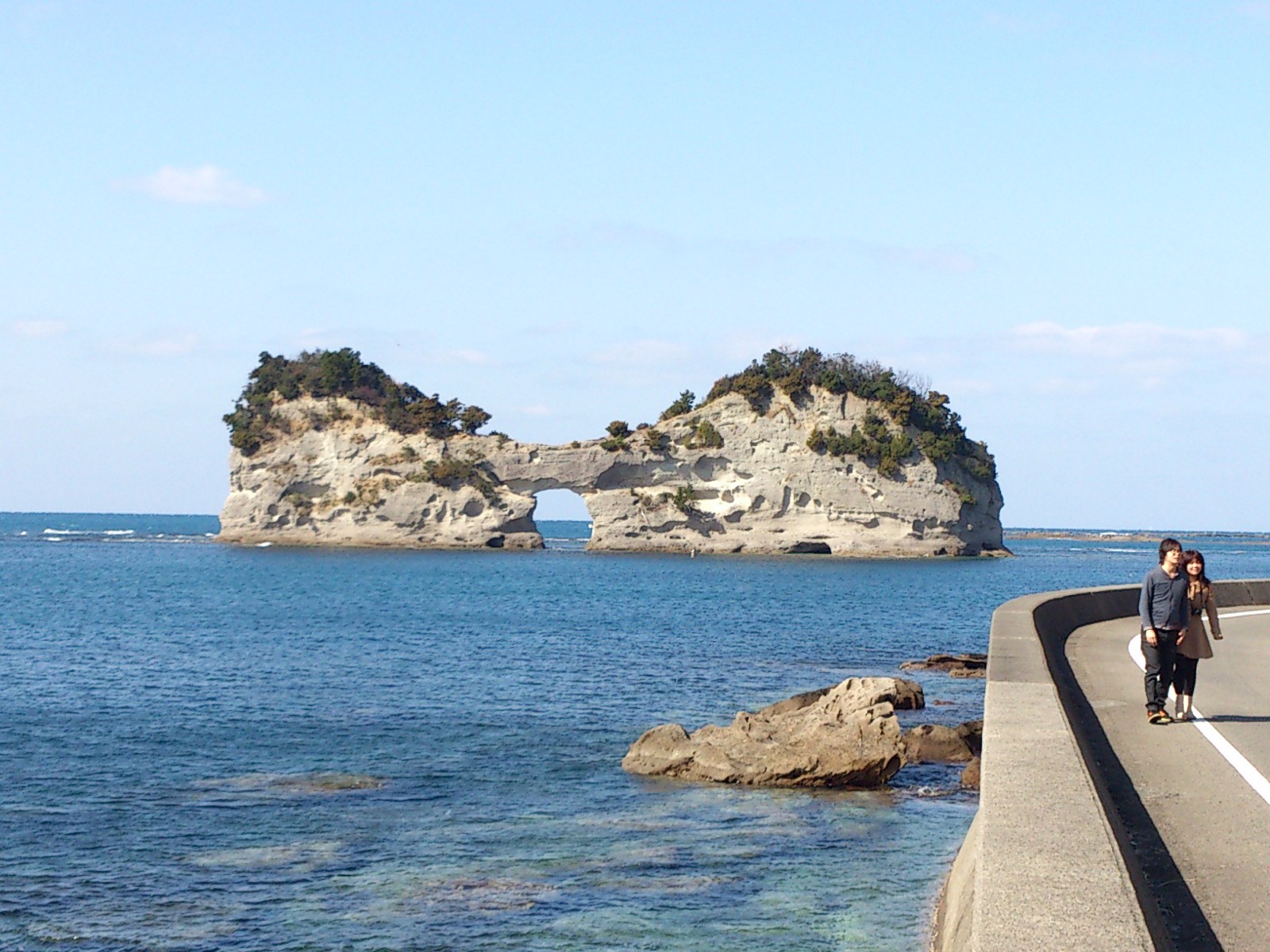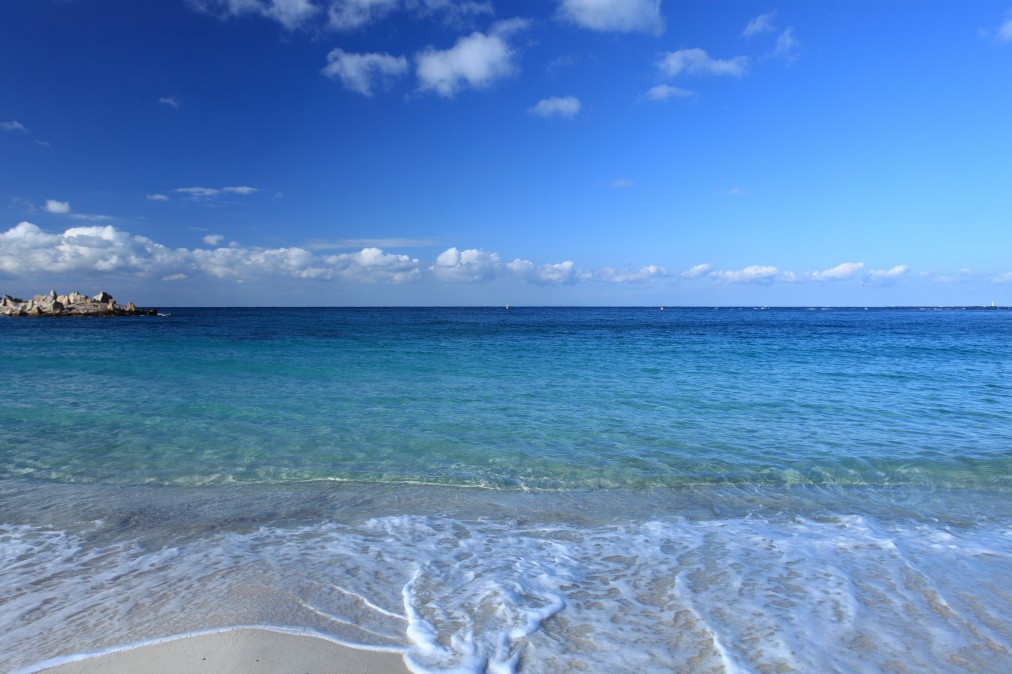 Shirahama (白浜) is located in the south coast of in Wakayama prefecture and one of the largest, most popular beach resorts in Japan. Shirahama means "White Beach", which literally stands for the 500 meter long, stunning sand beach which attracts a huge number of visitors. Shirahama is also famous for the hot spring resource and there are numbers of Onsen spots. As one of the biggest resort destination of western Japan, there are numbers of tourist attractions situated such as museums, amusement parks as well as seaside hotels and restaurants.
<< Best rate available for hotels in Shirahama! >>
More info:
4. Tsunoshima Island, Yamaguchi Prefecture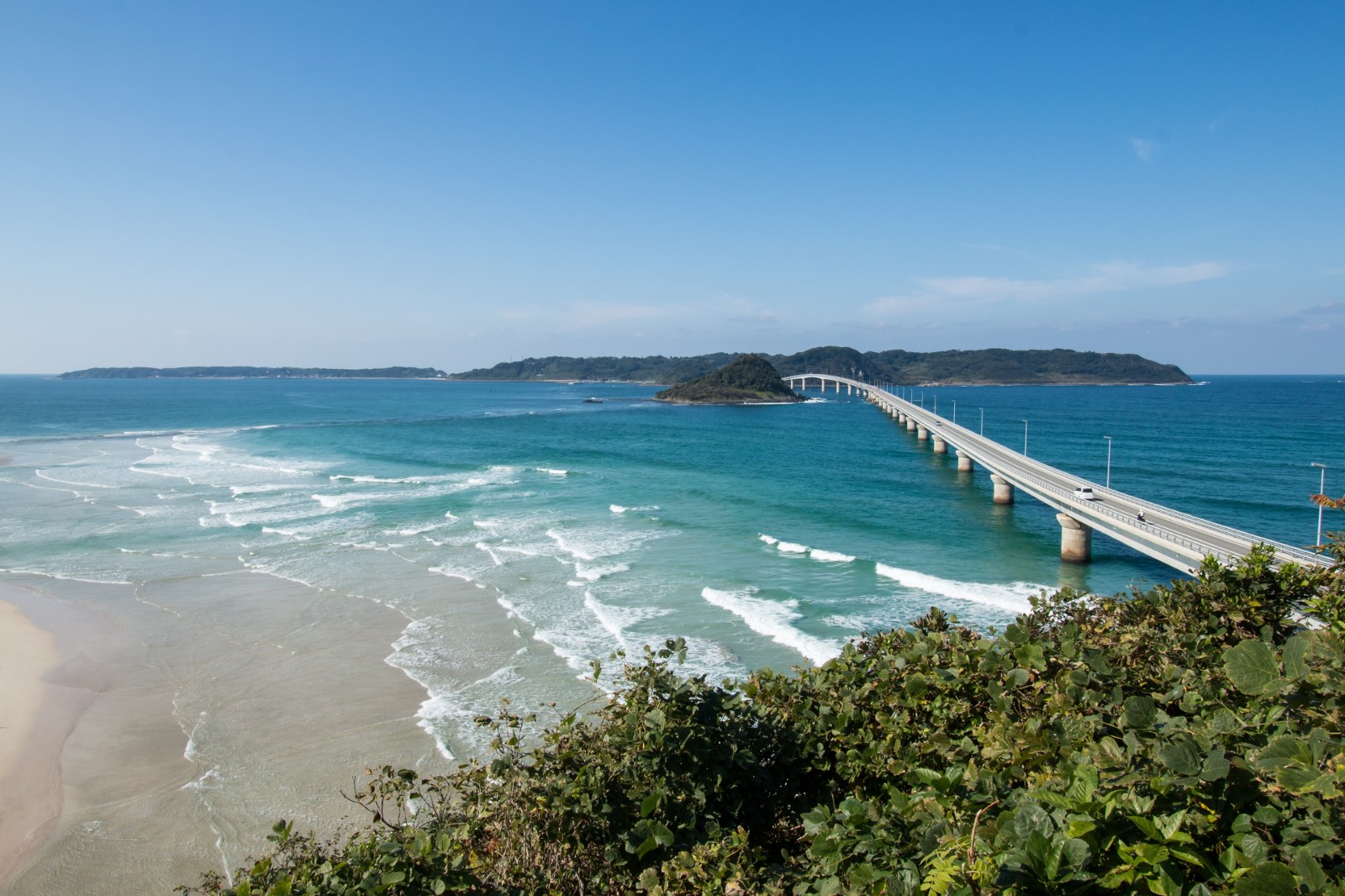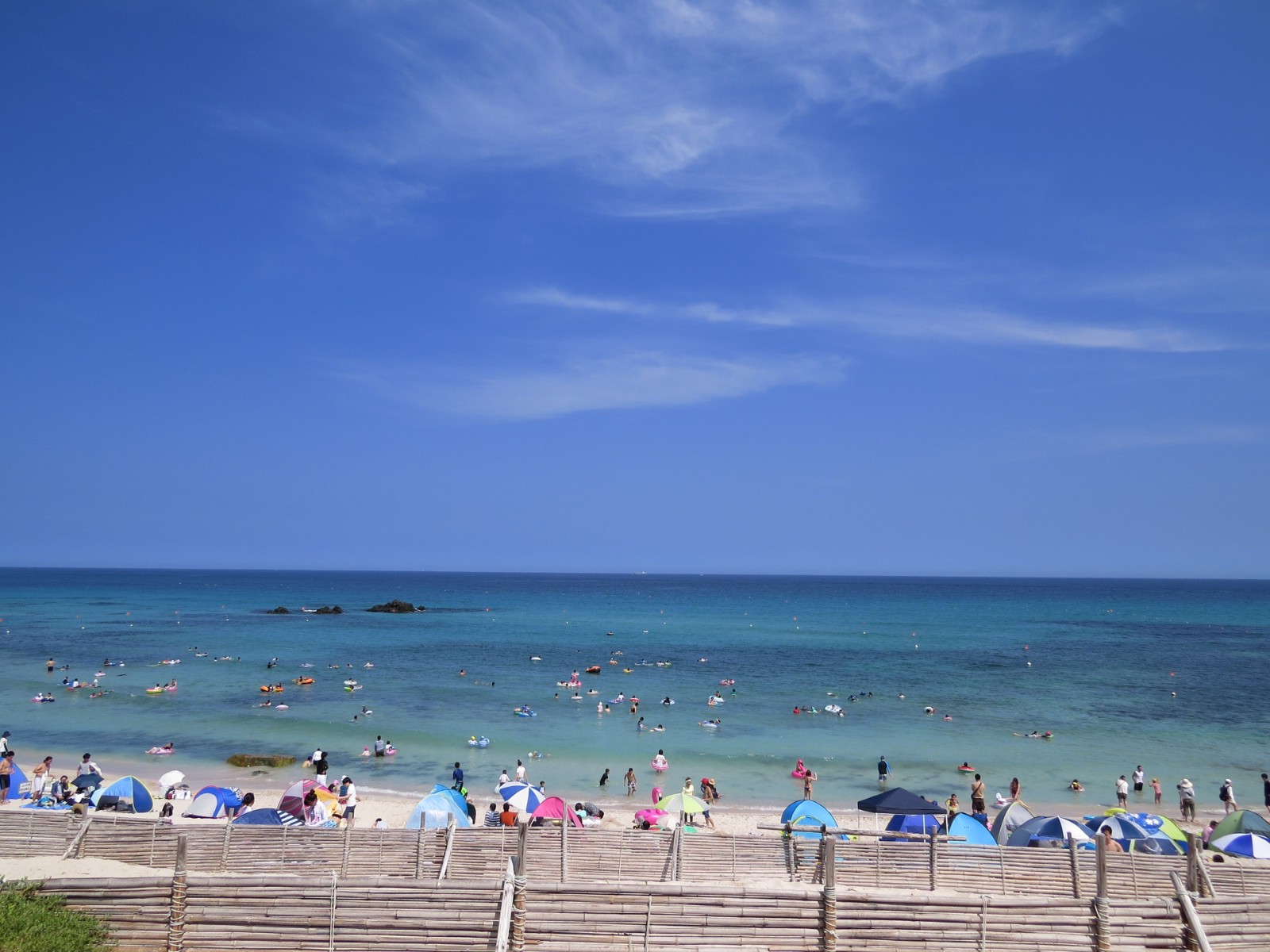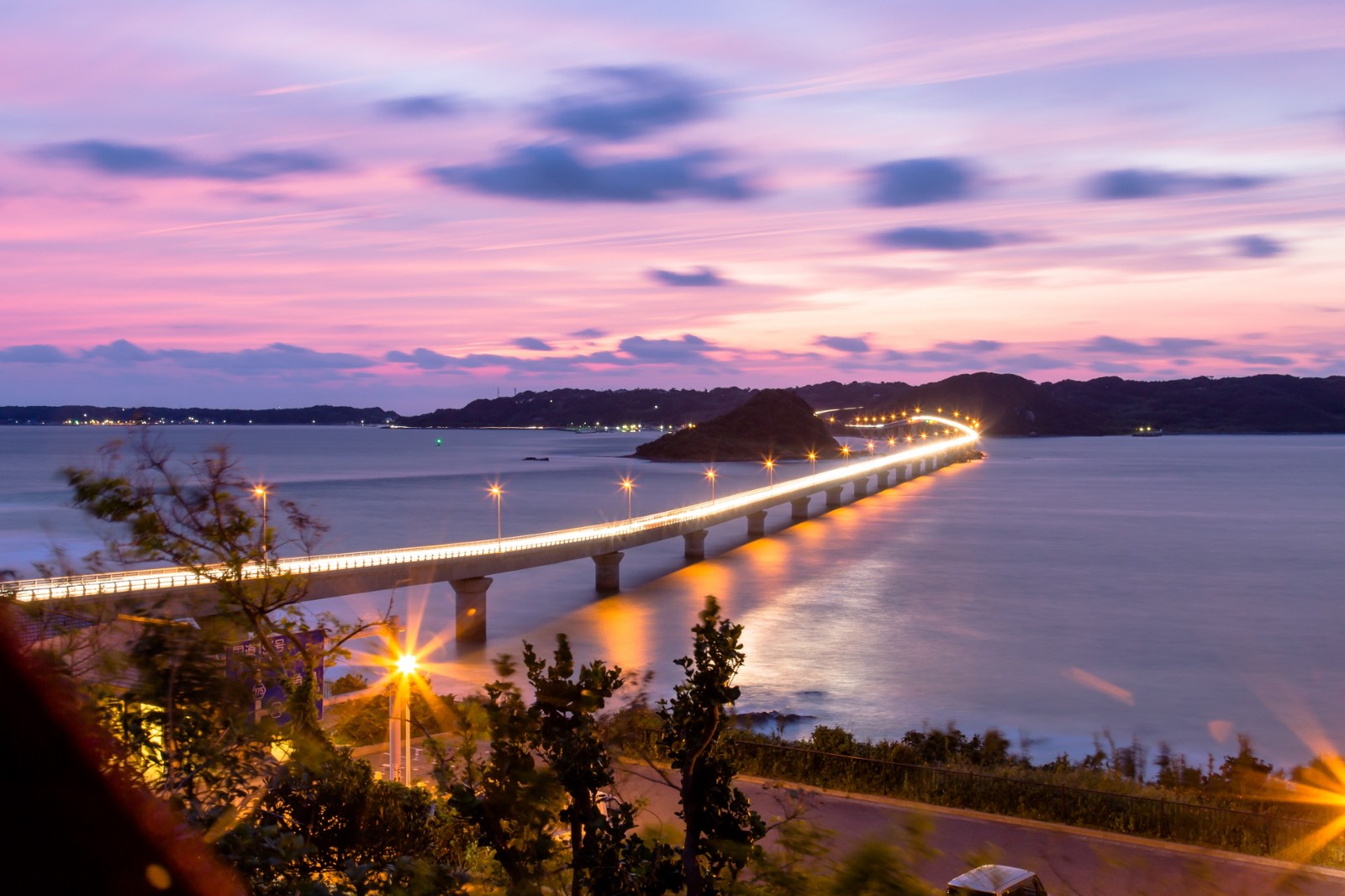 Tsunoshima (角島) is an island in Shimonoseki city, Yamaguchi prefecture, connected with a mainland by the Tsunoshima Bridge. The astonishing scenic bridge has become one of the hottest tourist destination in the past years, and Tsunoshima Island is now becoming a popular beach destination. The 4.1 km2 island is surrounded by Sea of Japan and there are numbers of beautiful beaches with crystal white sand and clear blue water. Lesser known but the west part of Yamaguchi prefecture has a lot of beautiful beaches.
<< Hotels in Tsunoshima available at best rates! >>
More info:
5. Amami Oshima Island, Kagoshima Prefecture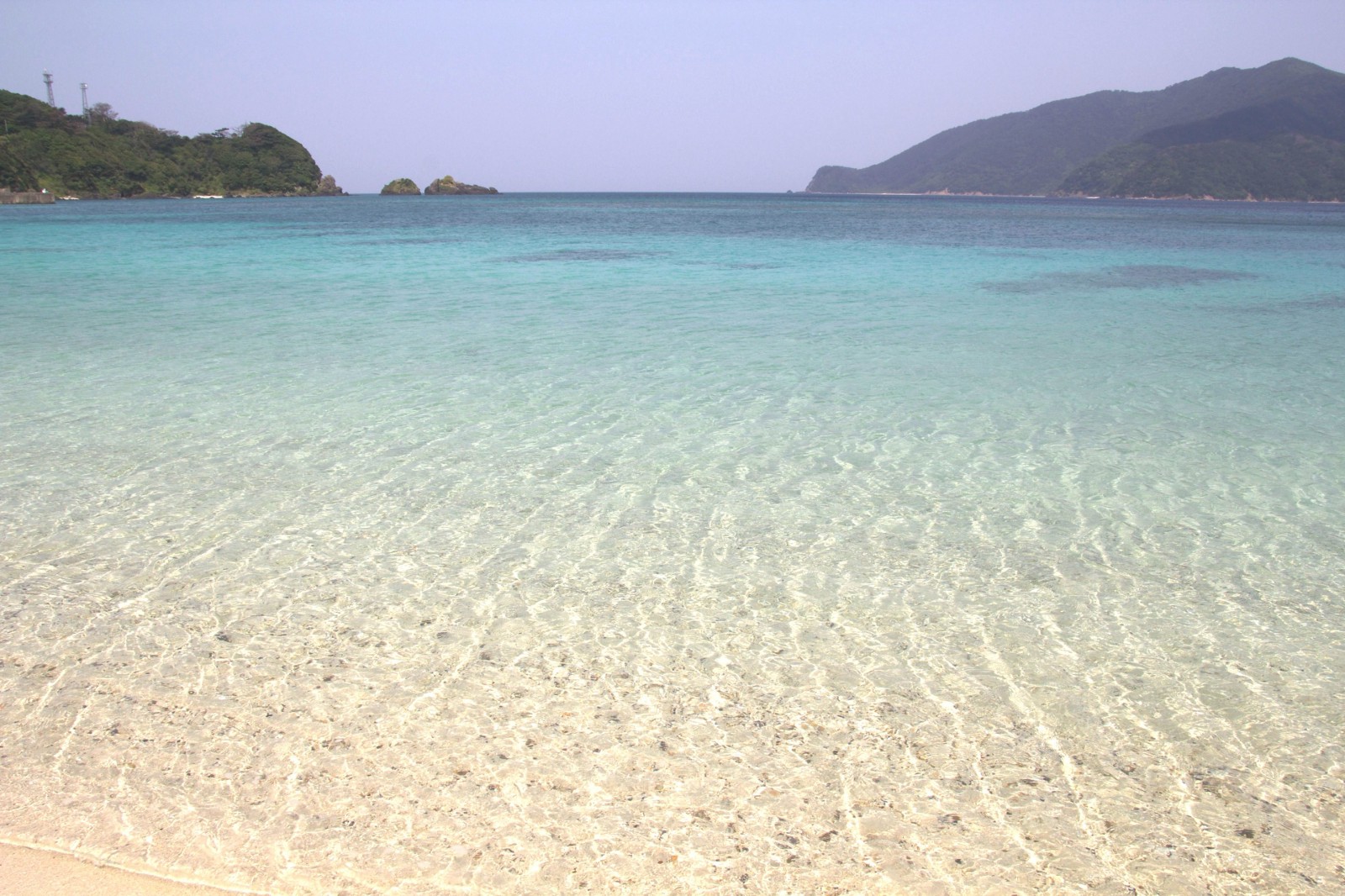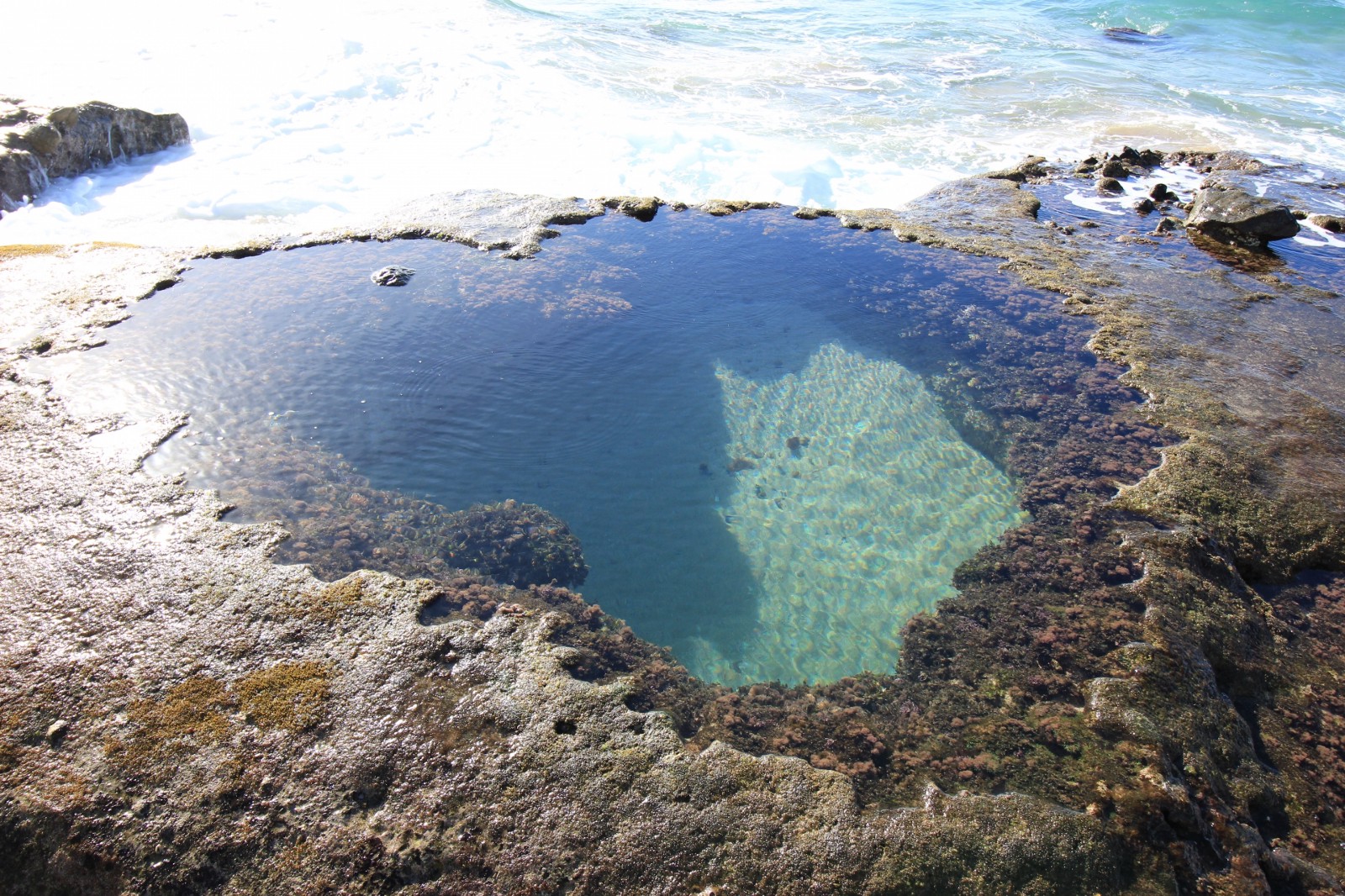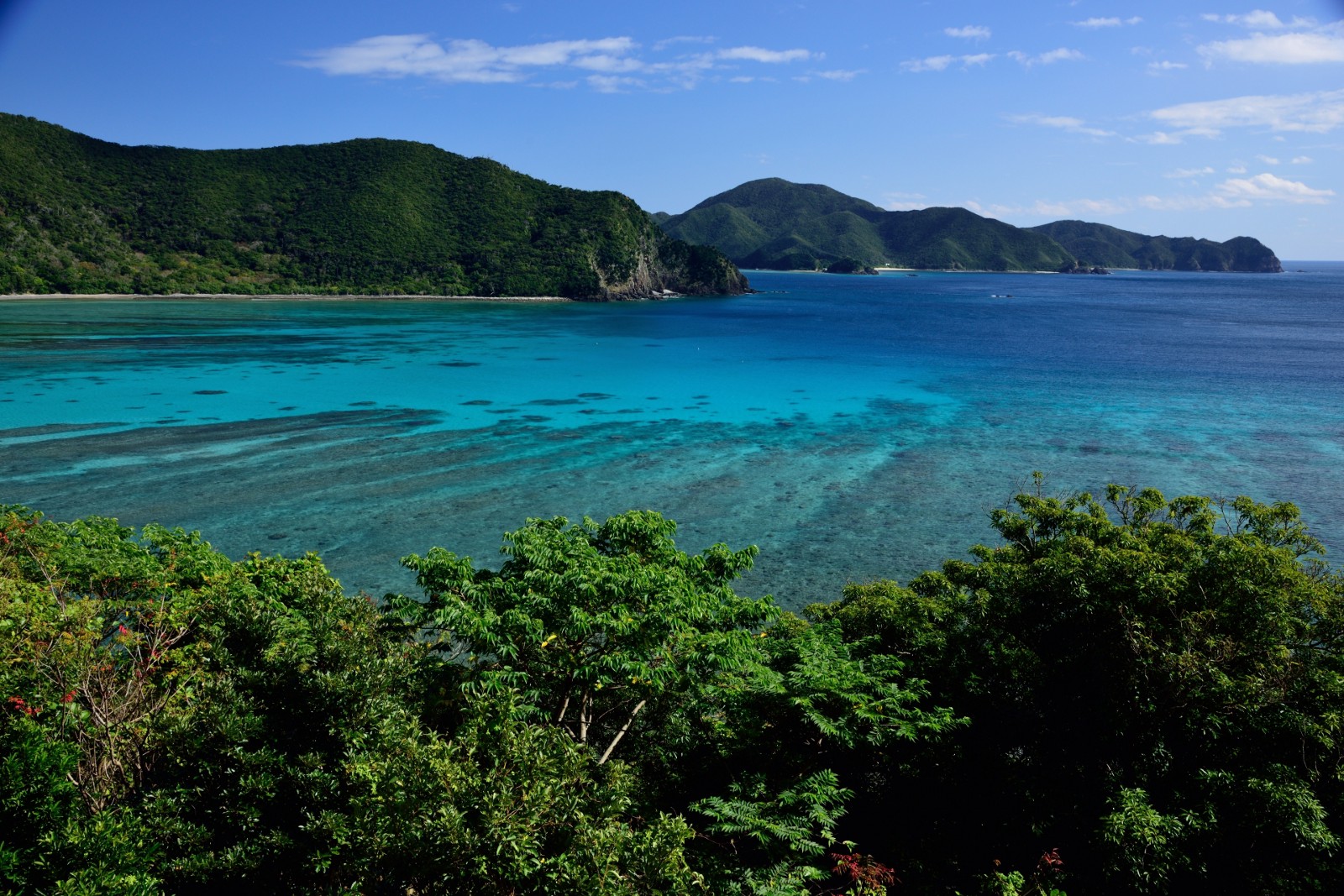 Amami Oshima Island (奄美大島) is an island of Kagoshima prefecture situated on the sea between Kyushu Region and Okinawa. Just like Okinawa, Amami Oshima Island enjoys the southern subtropical climate with unspoilt beautiful nature including stunning beaches and mangrove forest. The island is also home to coral reefs and numerous sea creatures and a popular among divers from all over the world. As I mention, it's pretty similar to Okinawa yet much less touristic and low-key. The island can be accessed by the ferry from the mainland of Kagoshima or Naha, Okinawa (takes 11–13 hours). Now, there are numbers of domestic flights connecting Amami Oshima Island with most of major cities in Japan including Tokyo, Osaka, Fukuoka, Kagoshima and Naha.
< Book a package tour to Amami Island for 3D2N >
<<Book a hotel in Amami Oshima Island with the best deal! >>
More info:
How did you enjoy the list? Which stunning beaches would you wish to visit most? For more travel info about Japan in summer, here are some useful links for you!
▽Related Articles▽
▼Editor's Picks▼
<<Special Offer Exclusively Available for My Readers>>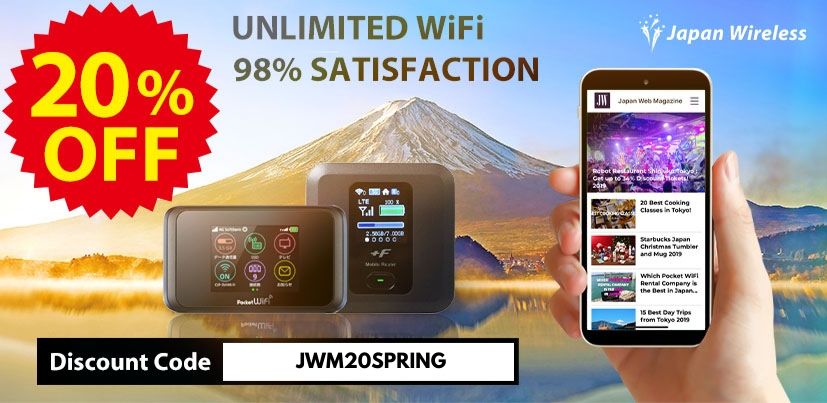 Place your order HERE with a special price!!
---