Kyoto Arashiyama and Sagano: 10 Best Things to Do
Best things to do in Arashiyama and Sagano area Kyoto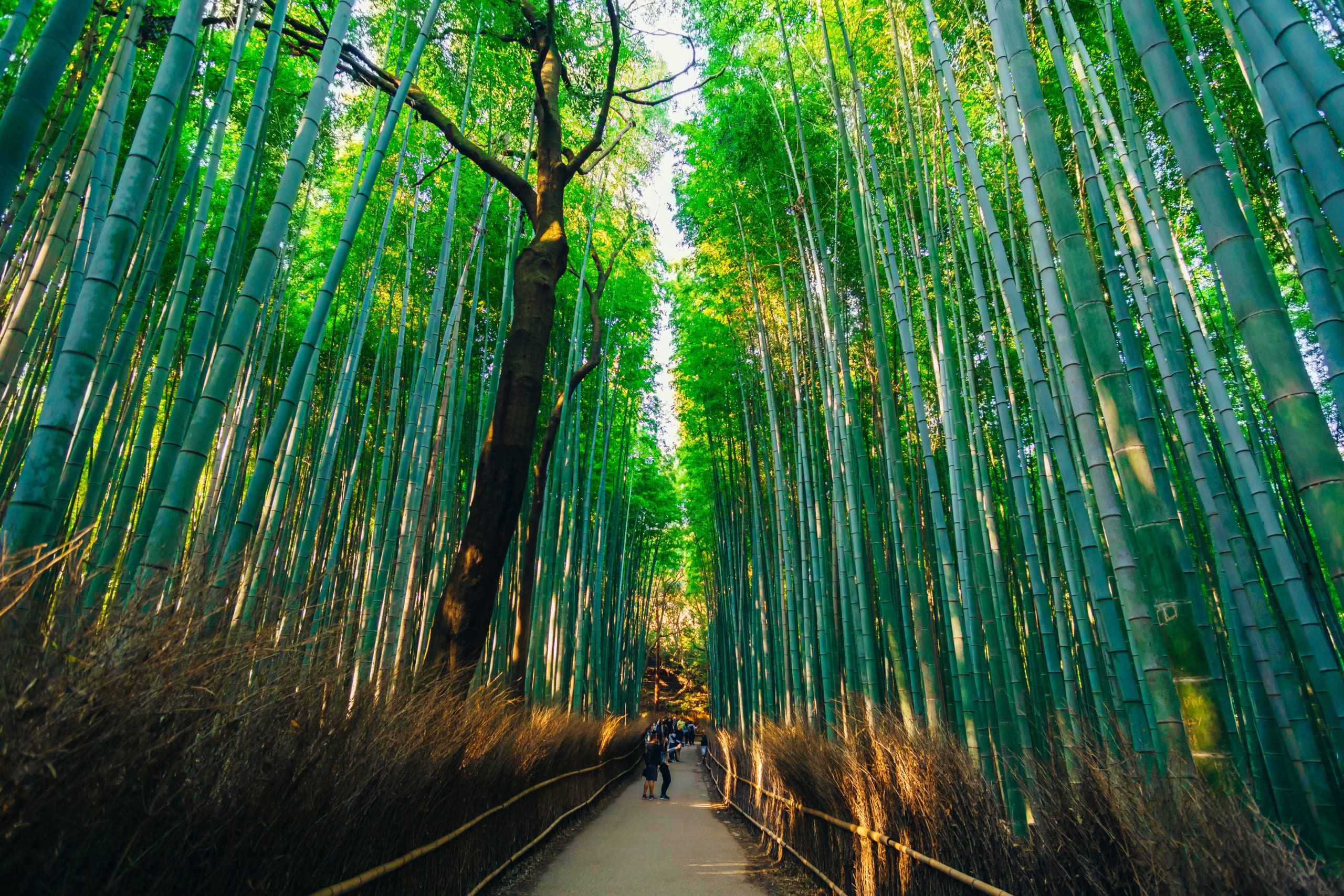 Arashiyama-Sagano area is located in western outskirts of Kyoto city, offering great historical sites as well as wonderful rich nature including river, mountains and forest.
Let's find out top things to see in the most popular getaway from the city in Kyoto!
1. Bamboo Grove (竹林の道)
Arashiyama Bamboo Grove is one of the most photographed places in Kyoto. The most beautiful path through the bamboo groves should definitely be added to everyone's bucket list of Japanese trip.
▽ more info▽
2. Togetsukyo Bridge (渡月橋)
The iconic bridge of Arashiyama area, Togetsukyo is the bridge over Katsura River and known for its magnificent scenic view.
▼ Special Event ▼
3. Tenryuji Temple (天龍寺)
One of the most important Zen temples in Japan, Tenryuji Temple is added to UNESCO World Heritage Site.The temple is famous for its beautiful Zen garden and the dragon paint on the ceiling.
▽ more info▽
4. Arashiyama Monkey Park Iwatayama (嵐山モンキーパークいわたやま)
Meet Japanese macaque monkeys in Kyto! The monkey park is located in Arashiyama mountain, and visitors can feed freely roaming monkeys.
▽ more info▽
5. Gioji Temple (祇王寺)
Gioji is a tiny and peaceful temple known for the gorgeous moss garden which covers the temple site beautifully in green.
▽ more info▽
6. Daikakuji Temple (大覚寺)
One of the oldest historical sites in Kyoto,Daikakuji Temple houses the oldest scenic pond in Japan which remains from 1,200 years ago.
▽ more info▽
7. Adashino Nenbutsuji Temple and Otagi Nenbutsuji Temple (化野念仏寺/愛宕念仏寺)
Totally off the beaten path. Two temples, Adashino Nenbutsuji Temple and Otagi Nenbutsuji Temple feature numerous mysterious stone statues which are located close to each other.
▽ more info▽
8. Jojakkoji Temple (常寂光寺)
The quiet temple situated on the mountain side. Jojakkoji Temple offers amazing over look view of the Arashiyama and Sagano area.
▽ more info▽
9. Okochi Sanso Villa (大河内山荘)
The former villa of the popular actor Okochi Denjiro, Okouchi Sanso Villa consists of several Japanese gardens, buildings and teas houses.
▽ more info▽
10. Saihoji Temple (西芳寺)
Saihoji Temple is also called "Moss Temple", which is one of Kyoto's UNESCO World Heritage Sites. It's known as the Apple founder Steve Jobs's favourite place in Japan.
▽ more info▽
+ Tours and Activities
Arashiyama Food Walking Tour
Enjoy the best highlights of Arashiyama area including the iconic bamboo grove and Togetsukyo Bridge as well as delicious local food! Join the popular half day walking tour in Arashiyama area and stop by for several kinds of authentic Kyoto street food!
If you are wondering what to do in Kyoto, check this article below!
▶︎Things to Do in Kyoto
What's hot in Kyoto right now?? Check out trendy spots HERE! ↓
▽ Related Articles ▽
▼ Editor's Picks ▼
---