Best Food Tours in Kyoto
Find the Best Walking Tour/Food Tour in Kyoto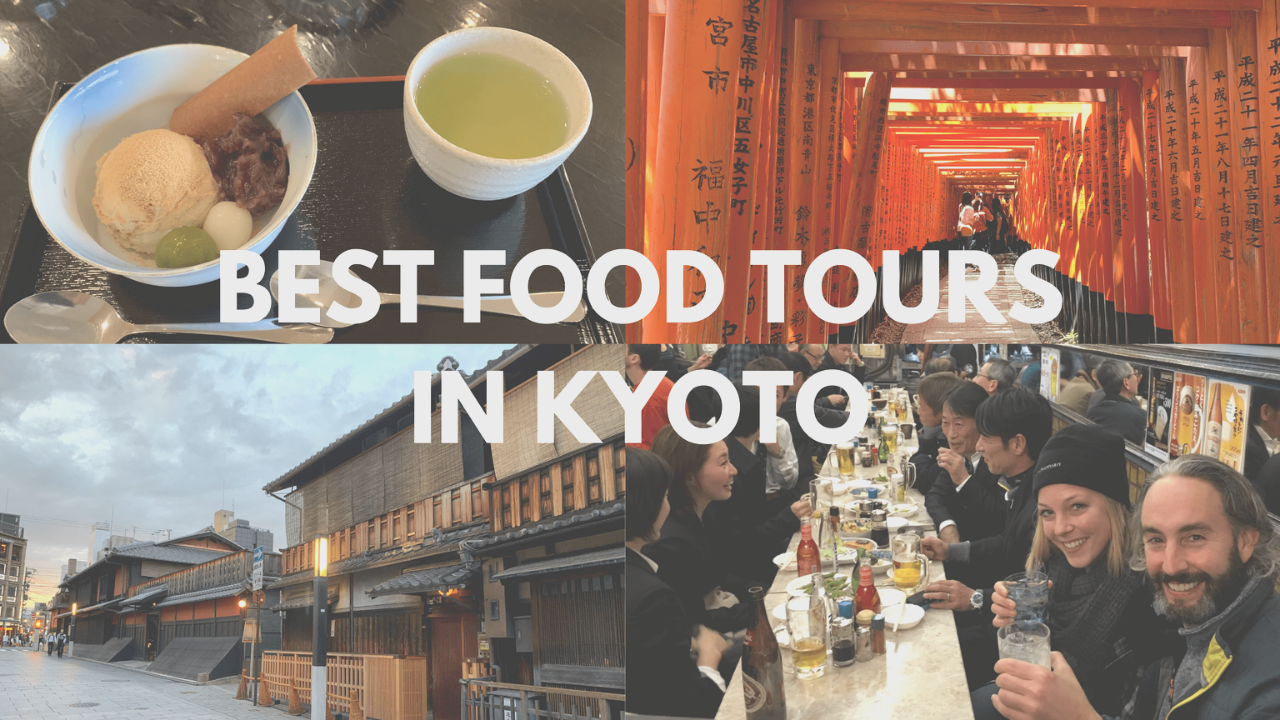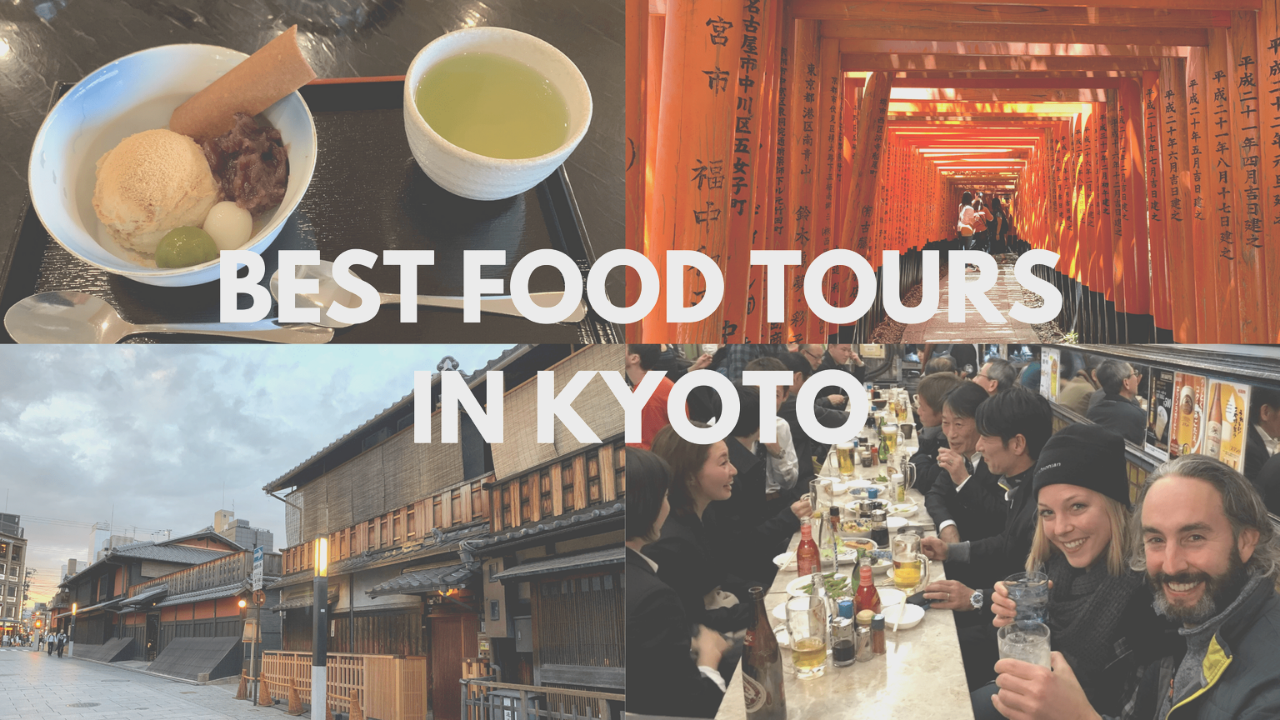 Are you planning to visit Kyoto? Looking forward to making your trip in Kyoto more memorable and special one?? Then it's definitely recommended to join some of private tours/local tours which are led by English speaking guides.
Of course, many tourists in Kyoto decide to take a trip on their own by customizing their itinerary by searching information online or organizing it much in advance. This may be a good way to save travel expenses, but it's a lot of work and requires a lot of time and efforts.
If saving money is your priority, I'd highly recommend you to take at least one local tours in Kyoto (and in fact, local tours are nowadays much more affordable than you imagine!). Because with a local guide, you can maximise the way to explore Kyoto and make it much more interesting and memorable one. You can learn the deep history and culture and also explore hidden places which you may not find on guidebooks nor the internet. The city like Kyoto has so many secrets and facts to discover for tourists.
Many types of local tours are available in Kyoto today such as private tours to famous temples and shrines, and short trips to outskirt of the city. One of the most unique and interesting one is food tours in Kyoto.
Kyoto has an unique and distinctive food culture which are not similar to other prefectures in Japan. A lot of visitors to Kyoto only focus on visiting historical sites in Kyoto, but the food is in fact one of the most attractive parts of the city.
Kyoto has no lack of places to have an exquisite dining experience such as high-end restaurants serving traditional Japanese cuisine such as Kaiseki course dishes and historic tea houses with the finest Matcha tea, but there are also places where you can taste authentic street-based local food such as in food markets and cozy Izakaya for drinking at night.
In this article, I would like to introduce some of the best food tours in Kyoto which you can have an amazing and unforgettable food experiences with local guides! I have also attached direct links that you can make an instant reservation for the tours. So let's check them out 🙂
*Please note that this article contains affiliate links.
-Kyoto Food and Drink Tour at Nishiki Market and Gion
Speaking of food in Kyoto, Nishiki Market is arguably the best place to explore the authentic Kyoto food culture. It's one of the biggest food markets in town that has over 1,000 years history and has been admired as Kyoto's Kitchen for centuries.
The 390 m long lively and bustling market street is lined by over hundred shops and restaurants, offering various kinds of food-related products including fresh seafood, dried food, street snacks, kitchen and table ware, etc. Visitors can enjoy a wide range of food at Nishiki Market from delicious regional dishes to delightful Matcha desserts.
Nishiki Market is very much locally oriented, and most of the shop staff speak only Japanese. So if you wish to explore the deep food culture of Nishiki Market, it's definitely a wise idea to join a guided tour! You can visit some of the hidden local eateries, discover authentic Kyoto dishes and get a lot of information that is not on guidebooks!
Without a local guide, your food experience at Nishiki Market would be totally different. Kyoto Food and Drink Tour-Nishiki Street & Gion is one of the most popular and trustworthy guided tours in Kyoto, led by an expert local guide. Check the availability from the link below and book the tour on your wished date before it's too late 😉
▶ Kyoto Food and Drink Tour @Nishiki Street & Gion
Wanna know more details about the tour?? One of our writers has recently joined the tour so please check out her review about the food walking tour at Nishiki Market!
Review: Nishiki Market: Best Food Walking Tour in Kyoto
An optional excursion to the famous Fushimi Inari Taisha Shrine is also available with the Nishiki Street & Gion tour! Visit one of the must-visit tourist sites in Kyoto and enjoy taking astonishing photos of thousands of red torii gates! Check more details about the tour from the link below!
▶ Kyoto Food and Drink Tour @Nishiki Street, Gion & Fushimi Inari Shrine
-Kyoto Pontocho Bar Hopping Tour
You may prefer spending daytime by exploring magnificent temples and shrines in Kyoto rather than joining a food tour, but if so, you can still get to know Kyoto's food culture after the sunset!
Bar hopping tour is one of the best ways to experience Japanese food culture and enjoy Kyoto at night. Kyoto has numbers of low-key local Izakaya (Japanese style gastropub) lining along small streets which are lesser known among tourists but crowded by locals. Pontocho is the most vibrant drinking district in town where numbers of local eateries gather.
For tourists, it may be hard to find those traditional down-to-earth Izakaya or even if they do, ordering drinks and authentic bar food could be another challenge. So how about exploring the real drinking culture of Kyoto with a local guide??
This "Kyoto Pontocho Backstreet Food and Drink Hopping Tour" is a 3-hour long evening tour offering guests to see the unique side of Kyoto after dark. With an expert local guide, you can hop several local restaurants and bars, drink like locals and experience the Izakaya culture. If dining at a traditional restaurant is too ordinary for you, this bar hopping tour is definitely for you! Check the link below for more details about the tour!
▶ Kyoto Pontocho Backstreet Food and Drink Hopping Tour [Evening Tour]
-Kyoto Food and Drink Tour at Arashiyama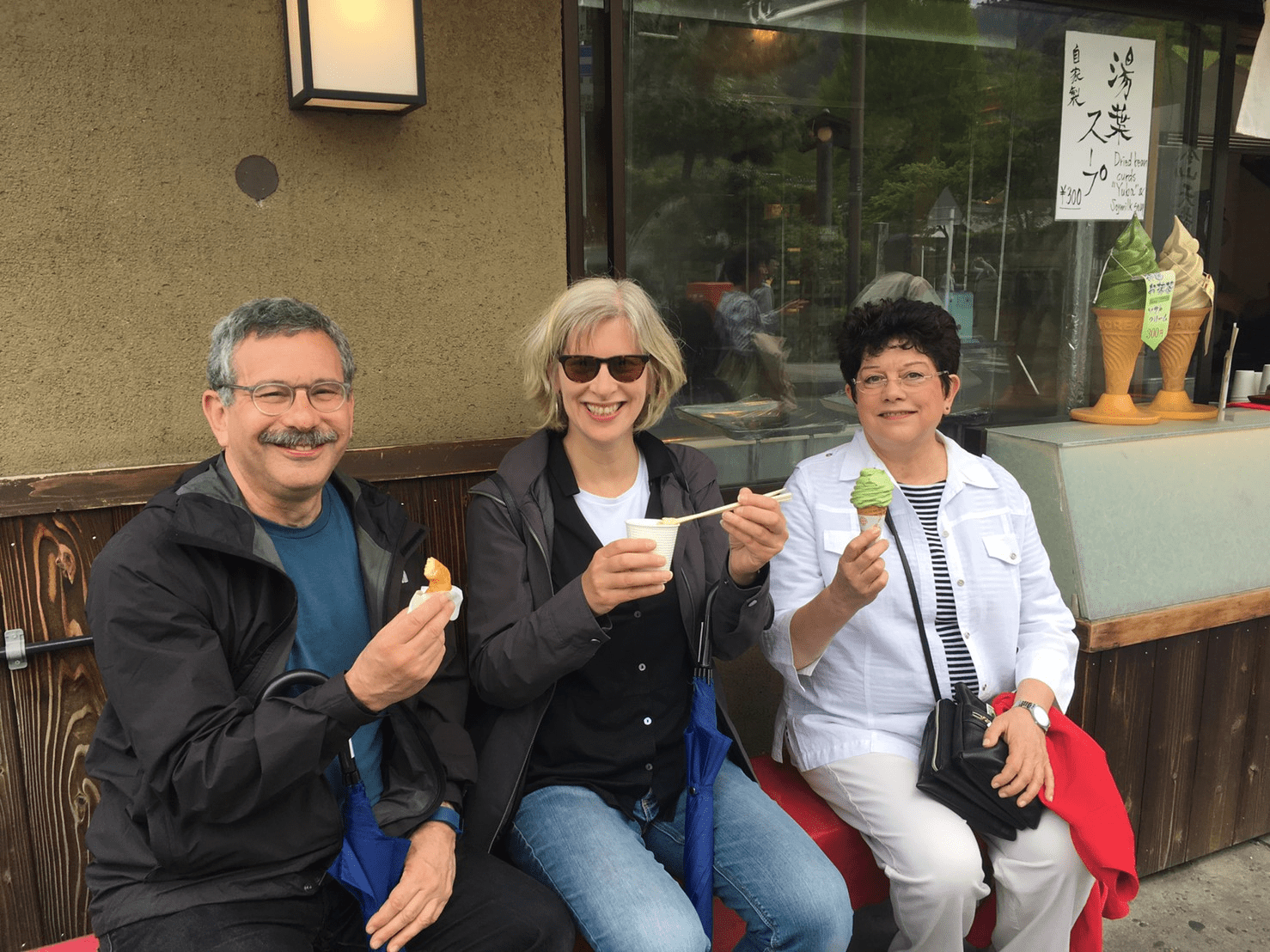 Arashiyama is a district situated on the western outskirt of Kyoto, and it's a must-visit area for every visitor to Kyoto. Arashiyama area is surrounded by beautiful nature, and it's home to several important historic sites and scenic spots including the iconic Bamboo Grove, Togetsukyo Bridge and the UNESCO World Heritage historic site such as Tenryuji Temple.
If you wish to enjoy the picturesque scenery of Arashiyama area and the delicious local food within the same day, I'd recommend you to join this popular food tasting tour featuring the best highlights of Arashiyama area as well as offering guests the wonderful food experience. "Kyoto Food and Drink Tour — Arashiyama" by Japan Wonder Travel is a popular walking tour in Kyoto which is led only by experienced local guides.
Although Arashiyama has quite a few things that visitors shouldn't miss out, with an experienced local guide, you will be able to see around the area efficiently in half day, and learn the rich history of the neighbourhood. Moreover, while exploring magnificent historic monuments and beautiful scenic spots in Arashiyama, you have a chance to try various kinds of authentic local street food such as croquette, fish cake, Matcha green tea and more.
Please check the attached link below for more information about the tour, and book it on your wished date while it's available!
▶ Kyoto Food and Drink Tour — Arashiyama
+Osaka Food and Drink Tour at Kuromon Market and Dotonbori Area
If you are visiting Kyoto, you may wanna visit Osaka to learn the great food culture of Western Japan. In fact, these two neighbouring cities can be accessed to each other within 30 mins by train.
Osaka has been the food capital of Japan that earned the title of the Nation's Kitchen during the Edo Period. There are a variety of local signatures and the streets of Osaka are filled with delicious eateries. While Tokyo is home to the most diverse food culture in Japan, Osaka offers more traditional and distinctive local cuisine which every foodie travelling to Western Japan must experience!
Kuromon Market is one of the largest food markets in town which has been the center of Osaka's food culture for a long time. The market is beloved by both locals and professional chefs who hunt for fresh and high-quality food products. Another must-visit area in Osaka for foodies is Dotonbori, known as the district of "Kuidaore" which means "eat till you drop" and visitors can literally fill them in with delicious street food as they stroll down the bustling streets.
If you wish to visit Osaka from Kyoto for a short trip and make the most of it, it could be a great idea to take a guided tour. This Osaka Food and Drink Tour @Kuromon Market and Dotonbori Area is a perfect half-day tour for foodies. The tour is led by an experienced local guide, introducing Kuromon Market and Dotonbori area with a lot of stop-over to try out various Osaka's local food including Takoyaki and DIY Okonomiyaki making! Click the link below for more details about the tour!
▶ Osaka Food and Drink Tour — Kuromon Market and Dotonbori Area
Japan Wonder Travel is one of the best tour agencies organizing their original tours across Japan including Kyoto, Osaka and Tokyo. Their tours are all guided by professional and experienced guides who are familiar with each area and have a thorough knowledge of its history and culture. They are the winner of the Certificate of Excellence by the TripAdvisor, and you can see tons of happy reviews from customers!!
One of the biggest advantage of choosing Japan Wonder Travel is that their tours are very flexible and customizable. For example, if you have any food allergy or preferences, or change the itinerary of the tour, you can send them inquiries when you book the tour! The tours by Japan Wonder Travel is highly recommended for travelling with family, friends and even for solo travellers.
In this article, I have listed only their food-related tours in Kyoto, but they do operated various tours across the country, so if you are looking for a different type of tours or planning to visit other cities, please check out the attached links below and find the best guided tours in Japan!
---
▽Check more food tours in Japan!▽
Hope you have enjoyed reading my list of the best Kyoto food tours! For more unique things to do in Kyoto, check out these articles, too!
▽Related Articles▽
▼Editor's Picks▼
---