7 Best Places to Meet Wild Animals in Japan
Where to Meet Wild Animals in Japan: Foxes, Monkeys, Dolphins and more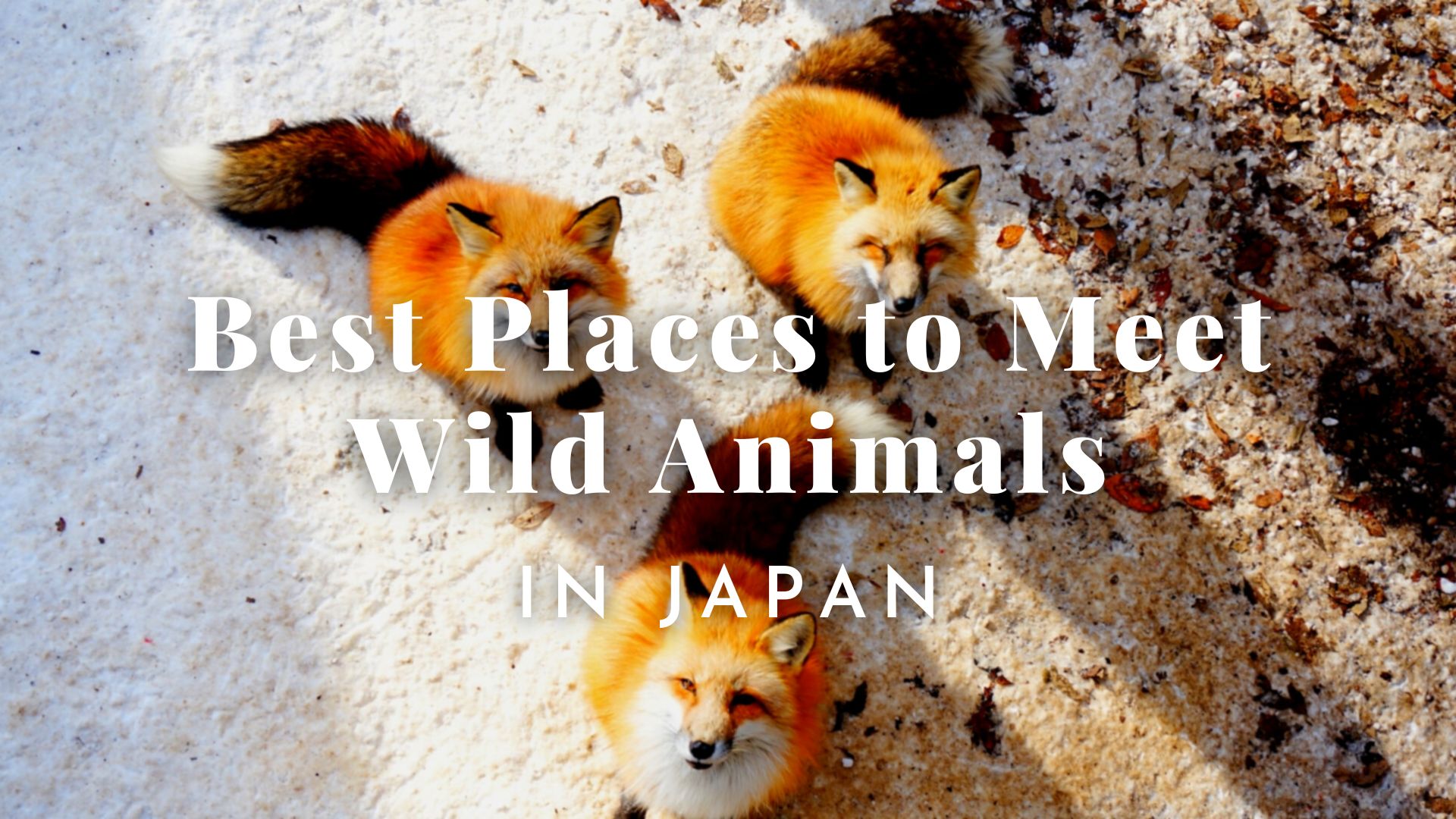 Are you an animal lover?? Do you want to meet and interact with your favourite animals while travelling in Japan??
The easiest way to meet animals in Japan is by visiting one of the zoo where various kinds of adorable animals can be seen. Also animal cafe is one of the best options. It has been a very popular tourist attraction in Japan over the past years, and there are a variety of animal cafes across the country. However, there are also places where you can see wild animals and observe their real life in nature such as foxes, monkeys, dolphins, rabbits, etc.
Let's check out the list of the best places to meet wild animals in Japan and some recommended tours!
*Please note that this article contains affiliate links.
---
1. Zao Fox Village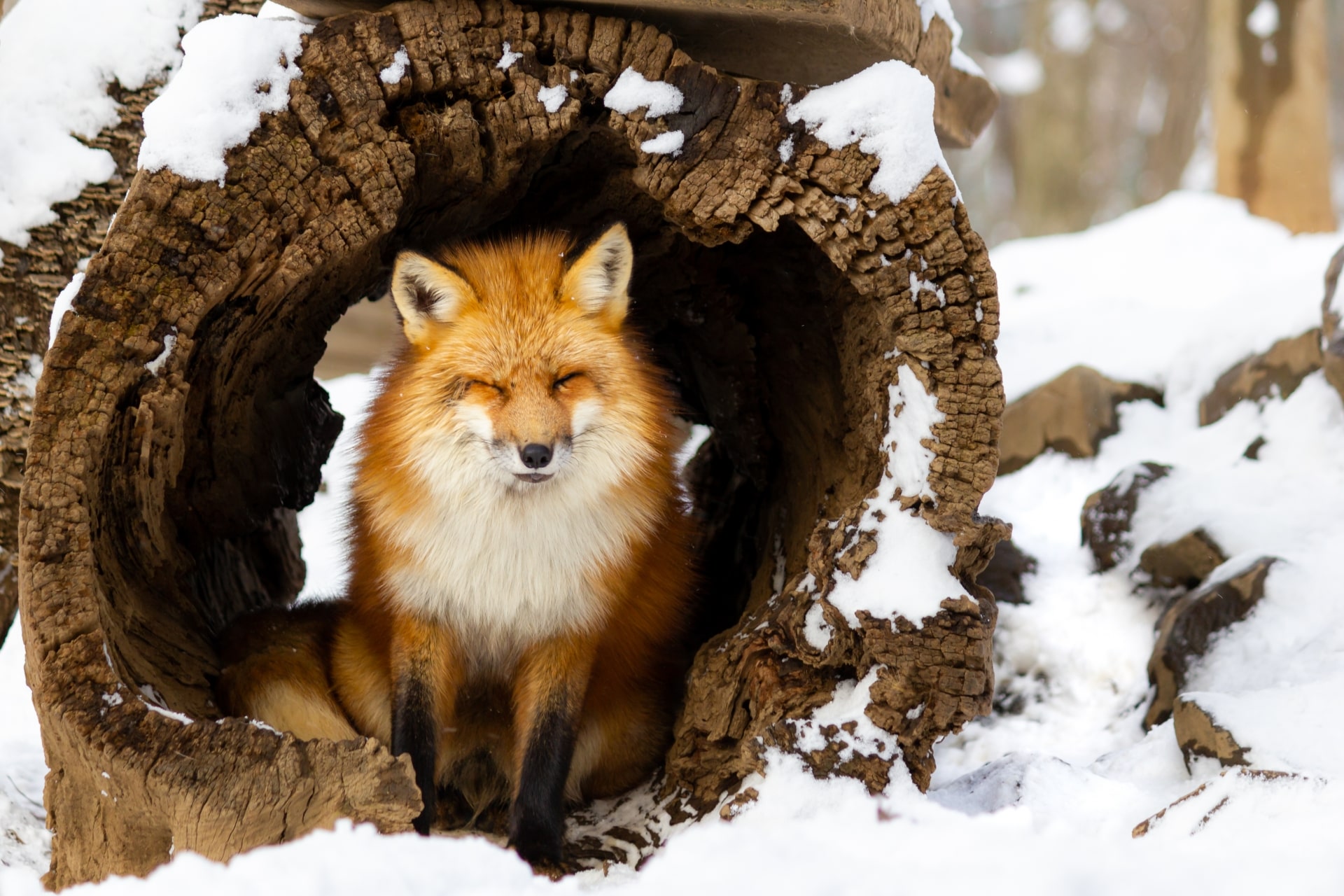 Over 100 free-range foxes live in the Zao Fox Village (宮城蔵王キツネ村) on the mountain range of Zao in Miyagi Prefecture, Tohoku region. There are 6 different species of foxes including Ezo red foxes, Japanese red foxes, silver foxes, cross foxes, platinum foxes and gold platinum foxes.
Visitors can observe cute and fluffy foxes up close and feed them by following some rules. Along with the freely-roaming area, there is also a special area where visitors can have a very rare experience with touching and hugging some of the foxes.
More info: Zao Fox Village: Cute Fox Heaven in Japan
2. Mikurajima Island
Mikurajima or Mikura Island (御蔵島) is an island located about 200 km south of Tokyo. It's one of the rarest places in Japan where you can meet wild dolphins (Indo-Pacific bottlenose dolphin) as they inhabit around the island for decades.
Dolphin tours are the top tourist attraction on the island and visitors can have wonderful experiences with watching wild dolphins from boats or swimming with them in the ocean.
More info: Mikurajima Island: Swim with Wild Dolphins in Tokyo!
3. Jigokudani Monkey Park
Jigokudani Monkey Park (地獄谷野猿公苑) offers a very unique scenery of wild monkeys (Japanese macaque) bathing in an Onsen bath, which are known as the Snow Monkeys.
This unique scenery of bathing monkeys has been featured by many travel magazines and websites, and attracts a large number of visitors from across the world, especially during the snow season.
More info: Jigokudani Monkey Park: Meet the Snow Monkeys
4. Nara Park
Nara Park (奈良公園) is a top tourist site in Nara Prefecture, where several historical monuments and famous tourist attractions are located such as Todaiji Temple, Kasuga Taisha Shrine and Nara National Museum.
The park is also home to hundreds of freely roaming wild deer, which are considered as messengers of the gods and now a symbol of the park. Tourists enjoy interacting with adorable and friendly deer at the park by feeding them with deer crackers sold around the park.
Related article: Nara: Best Things to Do
5. Arashiyama Monkey Park Iwatayama
Arashiyama area in Kyoto is a popular getaway from the city known for the rich serine nature and magnificent historical monuments.
The Monkey Park Iwatayama (嵐山モンキーパークいわたやま) is one of the most unique tourist sites in Arashiyama area, which is located on the uphill of the mountains, and over a hundred of Japanese macaque monkeys freely roam. Visitors can get up close and observe the wild monkeys along with the pleasant overlook view of Arashiyama area.
More info: Arashiyama Monkey Park Iwatayama, Kyoto
Arashiyama is a must-visit area for every visitor to Kyoto as there are many attractive tourist sites. If you are willing to visit Arashiyama but have limited time to travel, how about taking a guided tour which allows you to explore the area efficiently. From the famous Bamboo Grove to Iwatayama Monkey Park, you can see the best highlights of Arashiyama area without wasting time!
▶ Total Kyoto Experience- Private Walking Tour
6. Okunoshima Island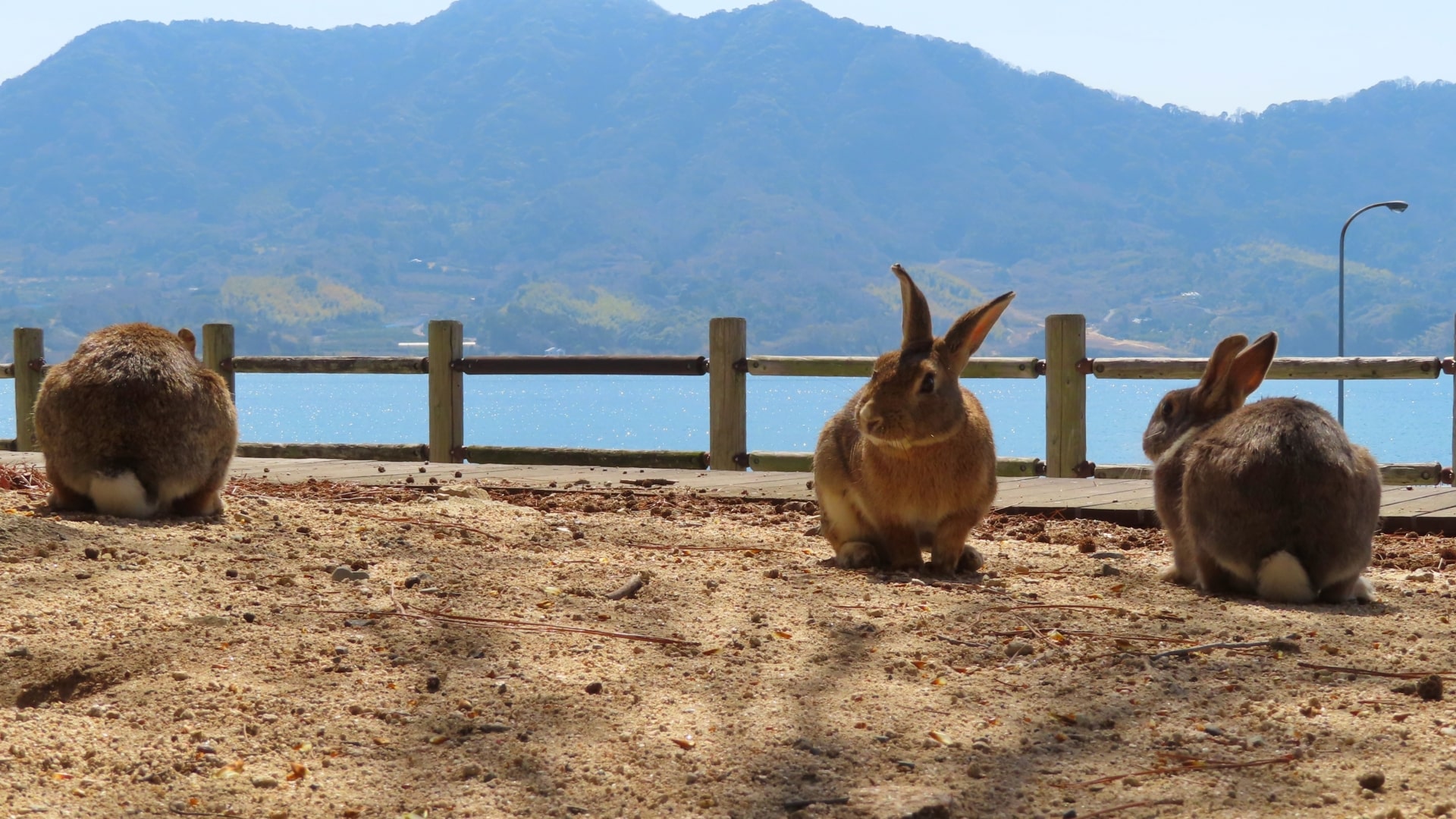 Okunoshima Island (大久野島) is a small island of Hiroshima Prefecture located on the Seto Inland Sea. The island is called "the Rabbit Island" as over 1,000 fluffy and adorable rabbits inhabit on this island. Once arriving on the island and stepping out from the ferryboat, you will be greeted by adorable rabbits and can enjoy interacting with them by playing and feeding them by following several rules.
Okunoshima Island can be reached by ferry from the Tadanoumi Port in Takehara City, which is also an attractive area where the well-preserved historical cityscape can be enjoyed.
More info: Okunoshima:the Rabbit Island in Japan
If you wish to explore this hidden gems in Hiroshima Prefecture, I'd highly recommend you to join this guided day-tour introducing the best highlights of Okunoshima Island with a fun and unique cycling experience!
▶ Rabbit Island and Cycling Experience in Hiroshima
7. Ainoshima Island
Ainoshima Island (相島) is a small island of Fukuoka Prefecture, known as the Cat Island. As cats outnumber human on this island, visitors can encounter feral cats and small kittens in every corner, and enjoy interacting with some of the friendly ones (feeding cats is not allowed on the island). The island is relatively small and visitors can easily walk around the island within a few hours. Visit Ainoshima Island, meet adorable cats and explore the hidden treasures!
---
Thanks for reading! Which animals do you want to meet in Japan?? If you are planning a trip to Japan and seeking for unique experiences or simply if you are an animal lover, I'd highly recommend you to visit these animal spots offering extraordinary attractions off the beaten track!
For more idea about travelling in Japan's hidden spots and unique experiences, here are some more articles for you to check out!
▽Related Articles▽
▼Editor's Picks▼
---