5 Best Aquariums in Tokyo
Must-Visit Tokyo Aquariums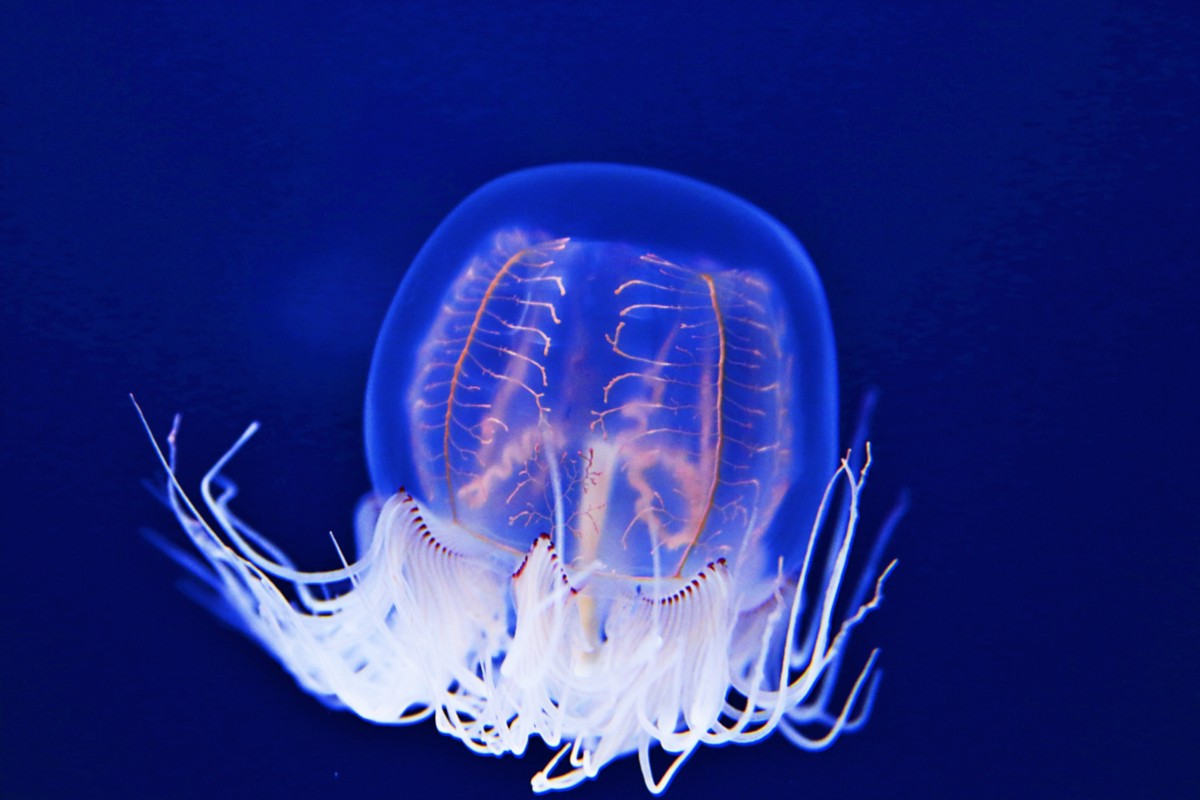 Aquariums are one of the best indoor attractions, and there are several great aquariums located in Tokyo. In this article, I'm introducing 5 best aquariums in Tokyo that displays the great marine life and sea creatures such as dolphins, penguins, jellyfish, sharks and more!
1. Maxell Aqua Park Shinagawa
Maxell Aqua Park Shinagawa (マクセル アクアパーク品川) is an indoor aquarium (inside the famous hotel, Shinagawa Prince Hotel) located in the heart of Tokyo, only 2 mins away from Shinagawa Station. Maxell Aqua Park is best known for the spectacular dolphin show that collaborates with light effects and music. The themes of the show changes occasionally by season such as for summer, Halloween and Christmas. Other than the dolphin show, there are approximately 25,000 fish from 350 different species on display in 11 divided areas, which are also covered with LED light effects. Maxell Aqua Park is the most modern and urban style aquarium where visitors can enjoy both watching sea creatures and the digital technology.
>> Book Maxell Aqua Park Shinagawa e-tickets with discount NOW!!
Access: 2 min walk from Shinagawa Station
Hours: 10:00 to 22:00
Admission: 2,200 yen
2. Shinagawa Aquarium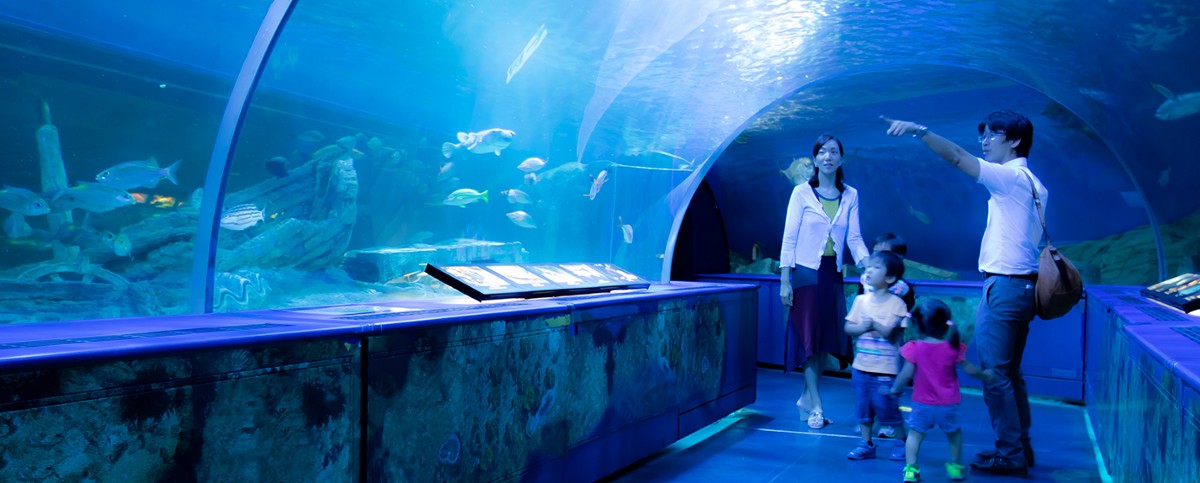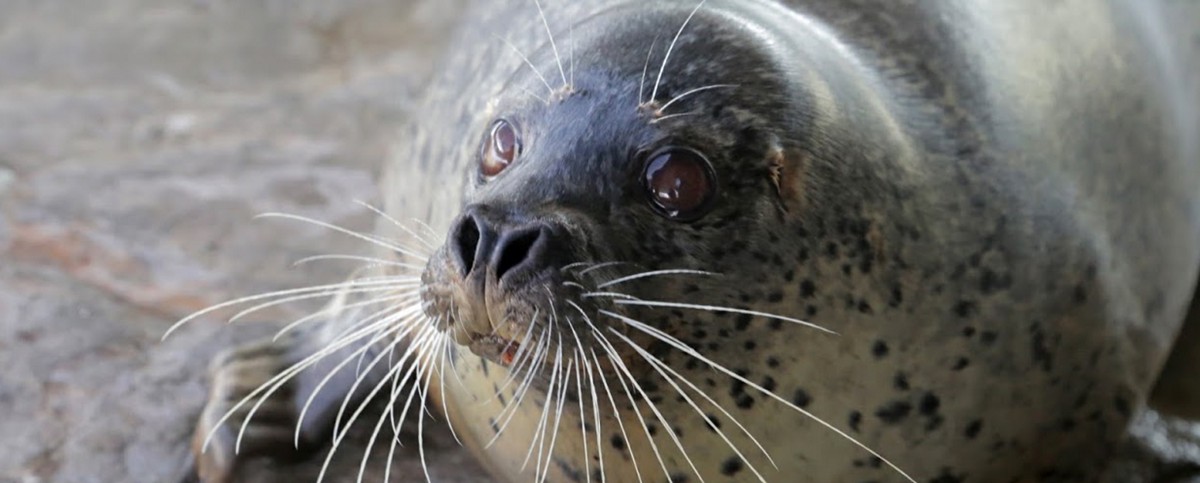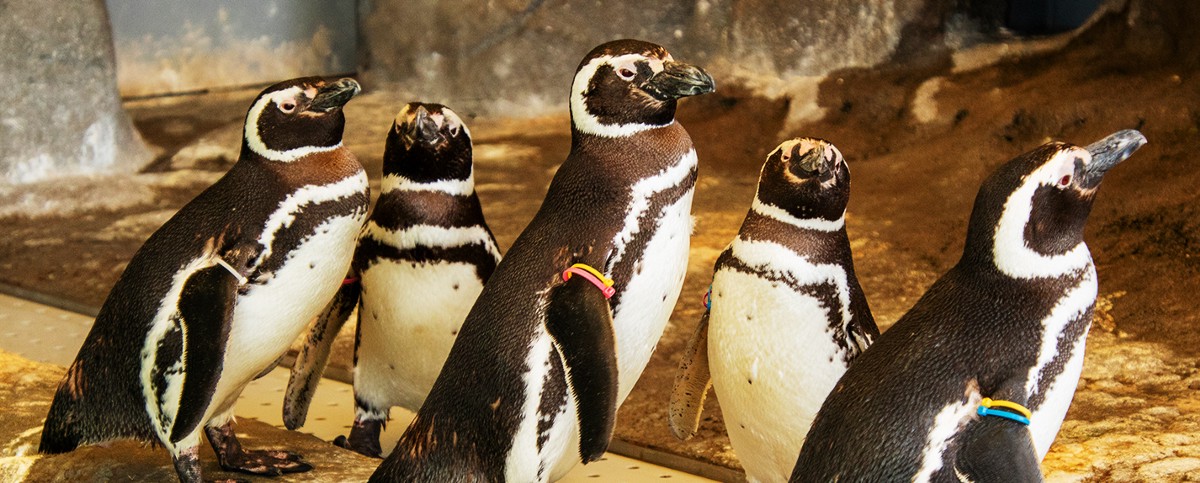 Shinagawa Aquarium (しながわ水族館) is home to over 10,000, 450 different kinds of sea creatures including dolphins, sea lions,sharks, jellyfish and more. The tunnel tank of the aquarium is one of the best highlights of the aquarium. There are also several live performance shows held daily featuring cute animals such as dolphin, seal, sea lion, etc. Shinagawa Aquarium is located within Shinagawa Ward Residents' Park near Omori Kaigan Station. Free shuttle bus service is also available between the aquarium and JR Oimachi Station.(every 15~60 mins)
Access: 8 min walk from Omori Kaigan Station
Hours: 10: 00 to 17: 00 (Closed on Tuesdays)
Admission: 1,350 yen
3. Sunshine Aquarium
Sunshine Aquarium (サンシャイン水族館) is a popular aquarium located in the heart of Tokyo. The aquariums is situated at the top floor and the rooftop of the large complex building, Sunshine City near Ikebukuro Station, serving as "an underwater oasis in the sky". Sunshine Aquarium houses various kinds of animals and sea creatures including penguins, otters, sharks, mantas, etc, displayed in 5 divided sections. Although the aquariums is inside the building, it's quite spacious, and there is also open-air area where the sea lion show is held daily. One of the best highlights of the aquarium is the large tank with numbers of penguins swimming freely which looks like they are flying in the sky with Tokyo's skyscrapers on the background. Ikebukuro is one of the most vibrant areas in Tokyo for shopping, dining and entertaining, and very well connected with many other major touristic areas in Tokyo.
>> Book Sunshine Aquarium Ikebukuro Instant E-Tickets NOW!
Access: 3 min walk from Higashi Ikebukuro Station or 8 mins walk from Ikebukuro Station
Hours: 10:00 to 21:00 (till 18:00 from late September to late March)
Admission: 2,200 yen
4. Tokyo Sea Life Park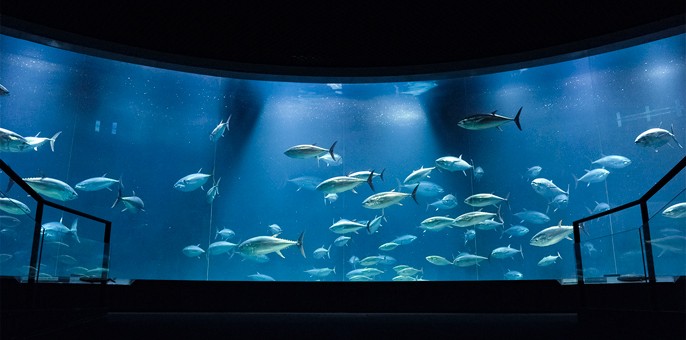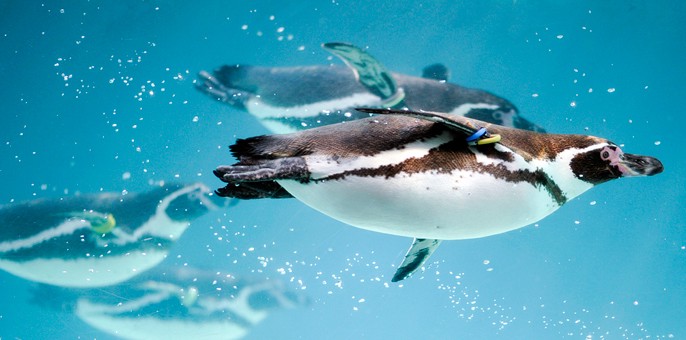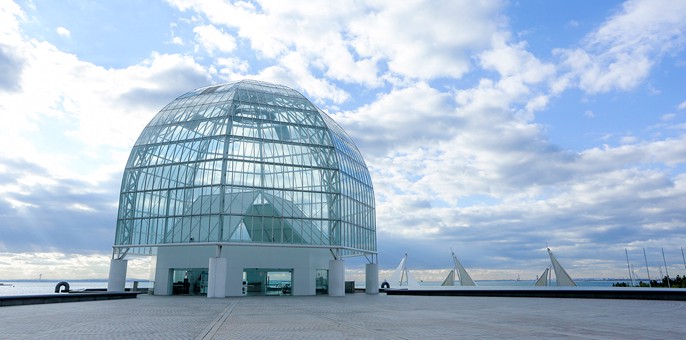 Tokyo Sea Life Park or Kasai Rinkai Aquarium (葛西臨海水族園) is a large public aquarium located within Kasai Rinkai Park in Edogawa ward, Tokyo. The aquarium displays over 600 kinds of species in 47 tanks including a gigantic donut shaped tank that holds 2,200 t water with Pacific Bluefin Tunas swimming around. There is also one of Japan's largest penguin exhibition spaces and 4 kinds of cute penguins can be seen. Not only fish and marine creatures but also many other kinds of animals, birds and creatures can be found at this park.
Access: 5 mins walk from Kasai Rinkai Koen Station
Hours: 9:30 to 17:00 (Closed on Wednesdays)
Admission: 700 yen
5. Sumida Aquarium
Sumida Aquarium (すみだ水族館) is an urban aquarium which is located at the base of Tokyo Skytree. The aquariums is situated inside Tokyo Solamachi, the complex building for shopping, dining and entertaining at the base of Tokyo Skytree. There are 9 divided sections at the aquarium displaying various kinds of sea creatures such as penguins, seals, jellyfish and the large tank with the theme of "the seas of the Tokyo Islands" representing the rich sea life of Ogasawara Island. Sumida Aquarium is also easy to access from Asakusa area, another top sightseeing spot in Tokyo.
>> Book combine tickets to Tokyo Skytree and Sumida Aquarium!
Access: short walk from Tokyo Skytree Station or Oshiage Station
Hours: 9:00 to 21:00
Admission: 2,050 yen
+ Enoshima Aquarium
This one is not exactly situated in Tokyo, yet it's very much worth mentioning. Enoshima Aquarium (江ノ島水族館) is located near Enoshima Island in Fujisawa City, Kanagawa Prefecture, and can be accessed from central Tokyo within 1 hour. Enoshima Aquarium (often called Enosui) is home to 200,000 sea creatures. The aquarium has several amazing highlights such as 8,000 sardines swimming as a crowds, the dynamic dolphin and sea lion show, the experiential area. One of the best highlights of the aquarium is the jellyfish zone that displays various colourful jellyfish in multiple tanks with special light effects. Several events are held at Enoshima Aquarium through the year including Christmas and the special winter light ups. As I mentioned, the aquarium is only a few steps away from the popular touristic island, Enoshima, and not far from the famous historic city, Kamakura which are both recommended to visit for a day-trip from Tokyo.
>> Book Enoshima Aquarium Admission Tickets
Access: 3 mins walk from Katase Enoshima Station (Odakyu Line) or 10 mins walk from Enoshima Station (Enoden Line)
Hours: 9:00 to 17:00 (varies by days)
Admission: 2,400 yen
How did you enjoy the list?? Aquariums are recommended to visit in any season of the year, and one of the best option for rainy or cold days. If you are into animals or sea life, why don't you take a chance to visit some of world's greatest aquariums while travelling in Tokyo?? For more fun things to do in Tokyo, please check out my other articles listed below!
▽Related Articles▽
▼Editor's Picks▼
---