Maxell Aqua Park Shinagawa, Tokyo
Maxell Aqua Park Shinagawa: Special Events and Tickets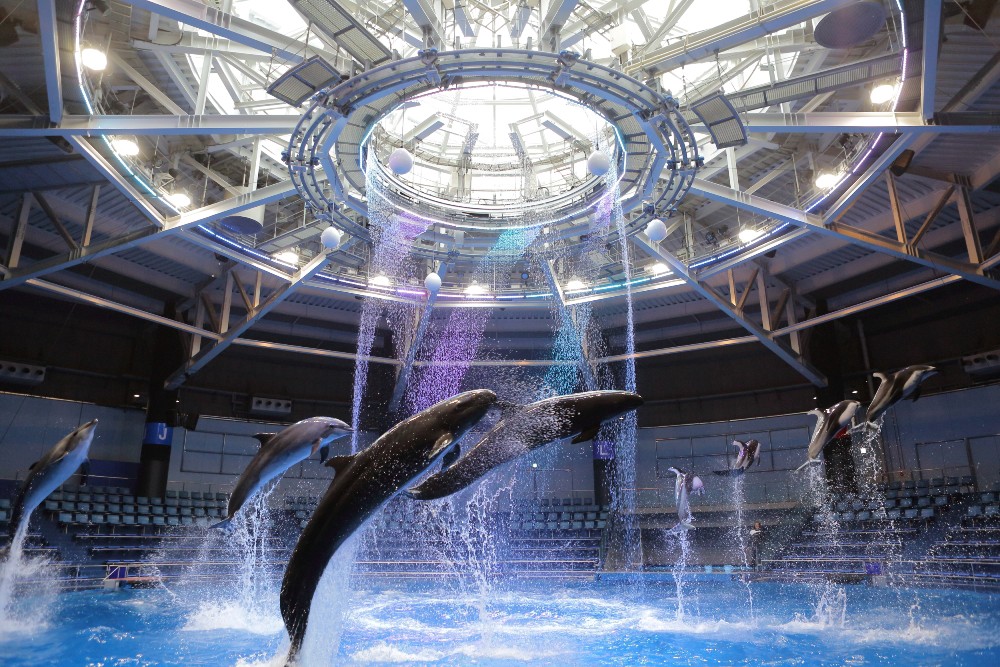 Maxell Aqua Park Shinagawa is a popular aquarium located in the heart of Tokyo, best known for its spectacular dolphin show with lighting effects. Check out the exciting events held at Maxell Aqua Park Shinagawa, and get discount tickets!
Maxell Aqua Park Shinagawa (マクセル アクアパーク品川) is an indoor aquarium (inside the famous hotel, Shinagawa Prince Hotel) located in the heart of Tokyo, only 2 mins away from Shinagawa Station.
The aquarium offers a wide variety of sea creatures, approximately 25,000 fish from 350 different species including colourful tropical fish, dolphins, jellyfish, manta rays, capybara, penguin, seals and more on display across 11 divided areas
The first floor is made up of 4 areas: the Park Entrance, Magical Ground, Coral Cafe Bar, and Jellyfish Ramble, and the second floor consists of 7 areas: Little Paradise, Wonder Tube, Life Museum, Aqua Jungle, Wild Street, Friendly Square, and The Stadium.
Maxell Aqua Park is not an ordinary aquarium, but entertains visitors with the latest art technology and spectacular illuminations along with a wide variety of fish. Some of the exhibits at the aquarium feature spectacular light-up effects which illuminate the fish tanks and sea creatures magically. One of the most impressive areas at the aquarium is the Jellyfish Ramble which exhibits a various jellyfish with colourful lights and relaxing sounds.
>> Book Maxell Aqua Park Shinagawa e-tickets NOW!!
Along with displays, there are some interactive attractions and ride attractions at the aquarium. There are also cafe and shop where you can stop by for drinks and snacks as well as shopping official products themed with cute fish and animals at the aquarium.
The biggest highlight of Maxell Aqua Park is the spectacular dolphin show that collaborates with light effects and music. The show is held daily (7–9 times a day) at The Stadium (2F) with the day and night versions. The themes of the show also changes occasionally by season such as for cherry blossoms, fireworks, Halloween and Christmas.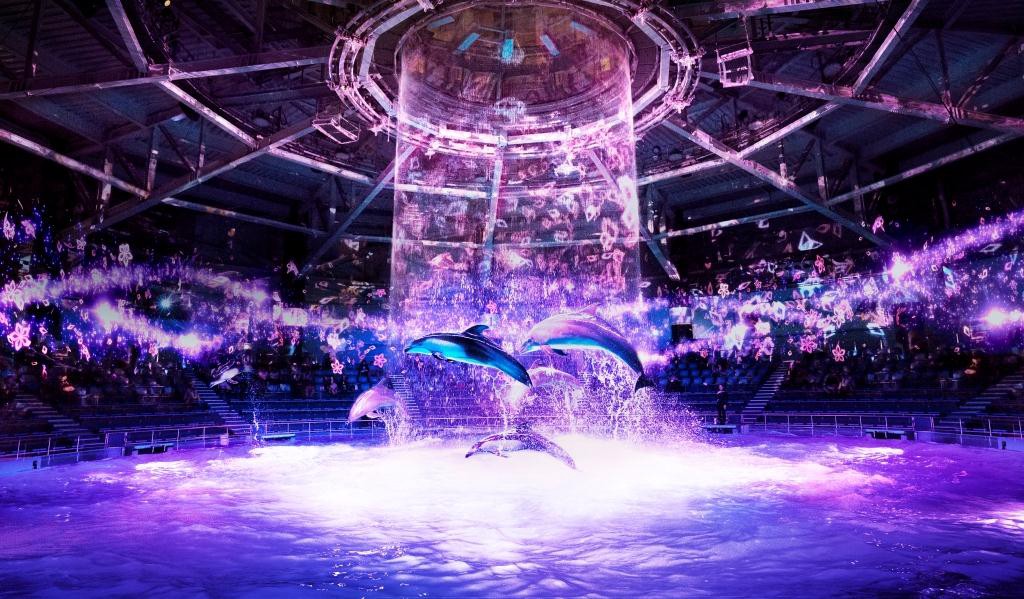 Apart from the dynamic show and exhibitions, there are also special interactive programs where you can actually touch and play with animals including capybaras and dolphins.
Maxell Aqua Park is the most modern and urban style aquarium where visitors can enjoy both watching sea creatures and the digital technology. If you are into marine life, or looking for the best indoor attractions in Tokyo, it is definitely one of the best choice. The admission fee of the aquarium is 2,200 yen for adult, but you can book e-tickets with special discount through the attached link below!
>> Book Maxell Aqua Park Shinagawa e-tickets NOW!!
Events at Maxell Aqua Park
The Maxell Aqua Park Shinagawa holds seasonal events every season. The entire aquarium including displays, shows and food & drink menu is decorated with seasonal themes such as cherry blossoms, fireworks, Christmas and more.
-SAKURA AQUARIUM (March to April)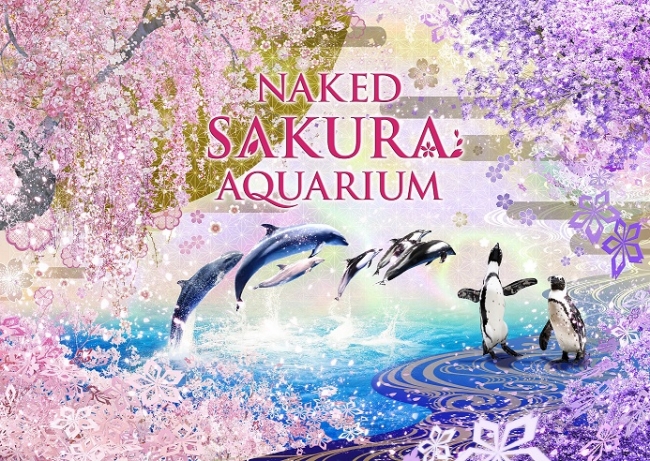 Maxell Aqua Park Shinagawa hosts a limited-time Sakura theme event featuring charming cherry blossoms and digital art using the latest technology at several spots at the venue including the popular dolphin show, fish tanks and the penguin walk. The special decoration and limited menu at the cafe are also available.
-NAKED FLOWER AQUARIUM (April to June)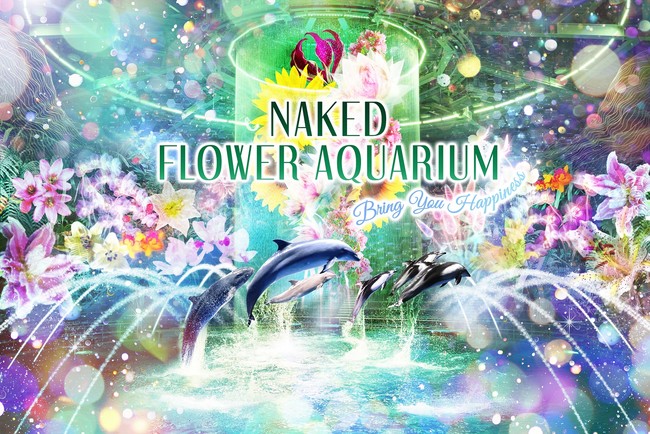 The special program is held in early summer with the concept of "fusion of sound, light, image and sea creatures". Special contents and program are available at several venues of the aquarium including jellyfish tank and a dolphin show.
-NAKED STAR AQUARIUM (November to December)
The Christmas event, NAKED STAR AQUARIUM -Starry Sky Christmas- features special light-up, decorations and digital art with Christmas theme.
-SNOW AQUARIUM (December to February)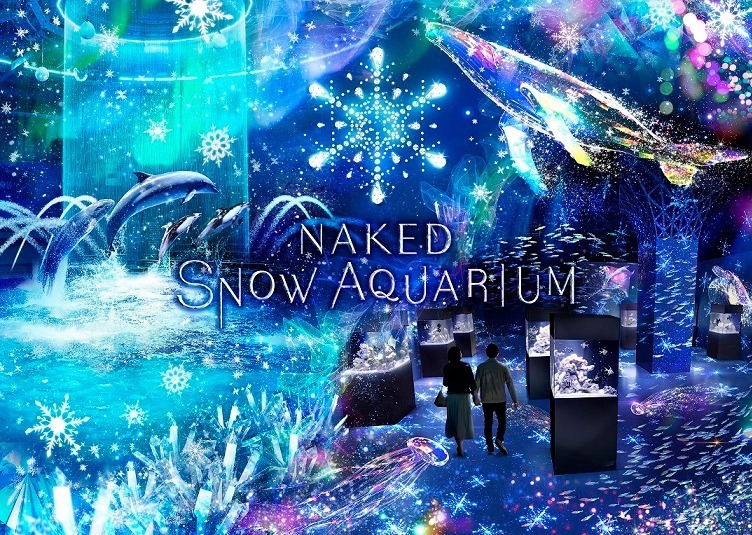 The NAKED SNOW AQUARIUM turns the whole venue into the winter wonderland with the special snow decorations and digital projection mapping.
-Maxell Aqua Park (マクセル アクアパーク品川)
Access: 2 min walk from Shinagawa Station
Hours: 10:00 to 2o:00 (opening hours varies depending on the day so please check official website before visiting: https://www.aqua-park.jp/en/aqua/info/)
Admission: 2,700 yen
>> Book Maxell Aqua Park Shinagawa e-tickets with discount!!
---
For more amazing things to do in Tokyo, here are some more articles that you may be interested in 😉
▽Related Articles▽
▼Editor's Picks▼
---