Sunshine Aquarium: The Popular Aquarium in Ikebukuro
Guide to Sunshine Aquarium in Ikebukuro, Tokyo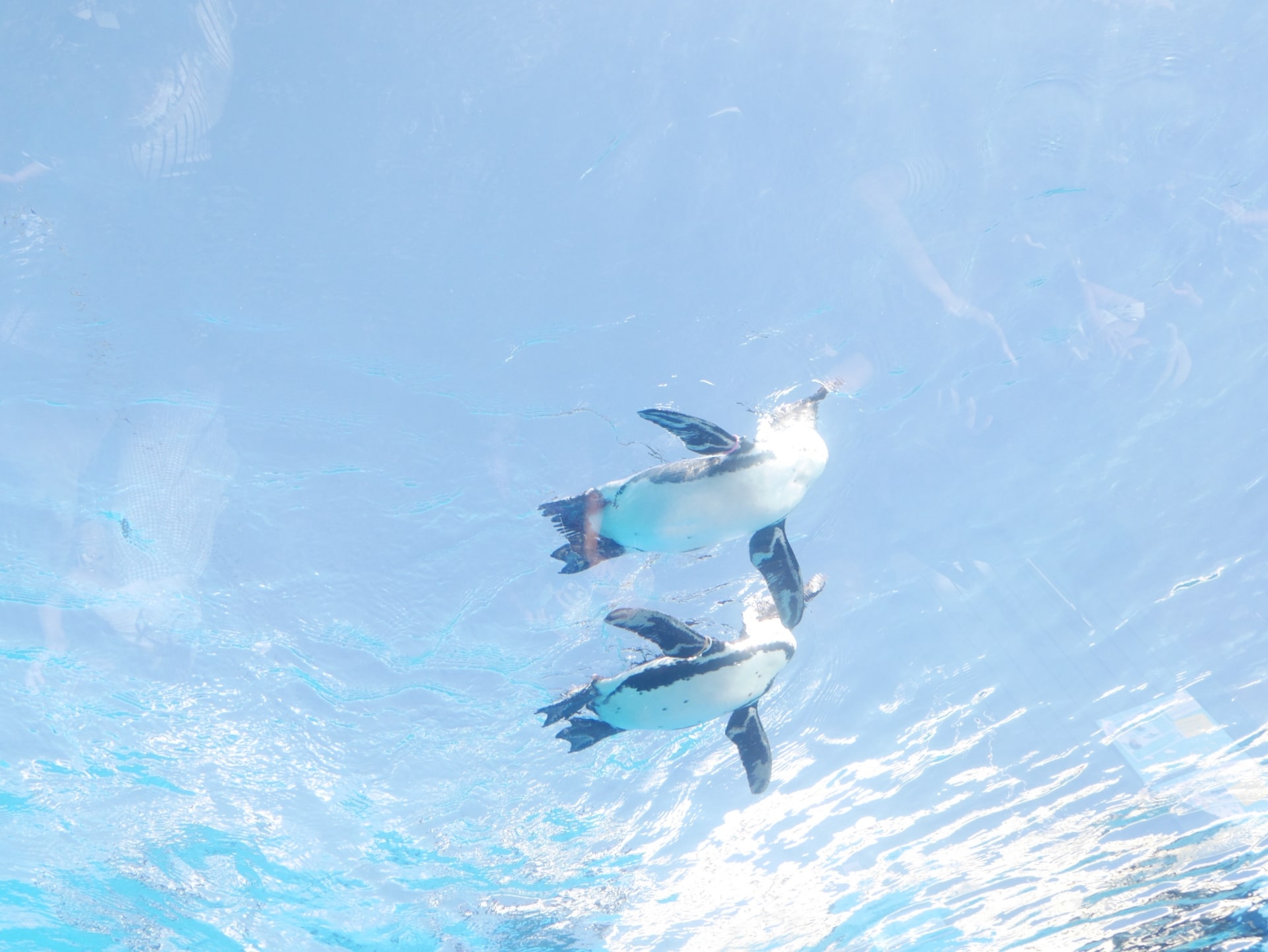 When you travel around a city in Tokyo, sometimes you would want to have a relaxing time. In such a case, I would love to introduce Sunshine Aquarium Ikebukuro. Sunshine Aquarium Ikebukuro is one of the most popular tourist spots in Ikebukuro and has easy access from other big cities like Shinjuku and Shibuya. Moreover, Sunshine Aquarium is also popular as a spot where visitors have fun even on a rainy day.
Though it's in the big city, Sunshine Aquarium Ikebukuro offers a slow mood with its cute sea life animals. They would heal your exhausted body after a long trip and would make you forget you are in the city.
Let's have a look at the details about Sunshine Aquarium.
What is Sunshine Aquarium?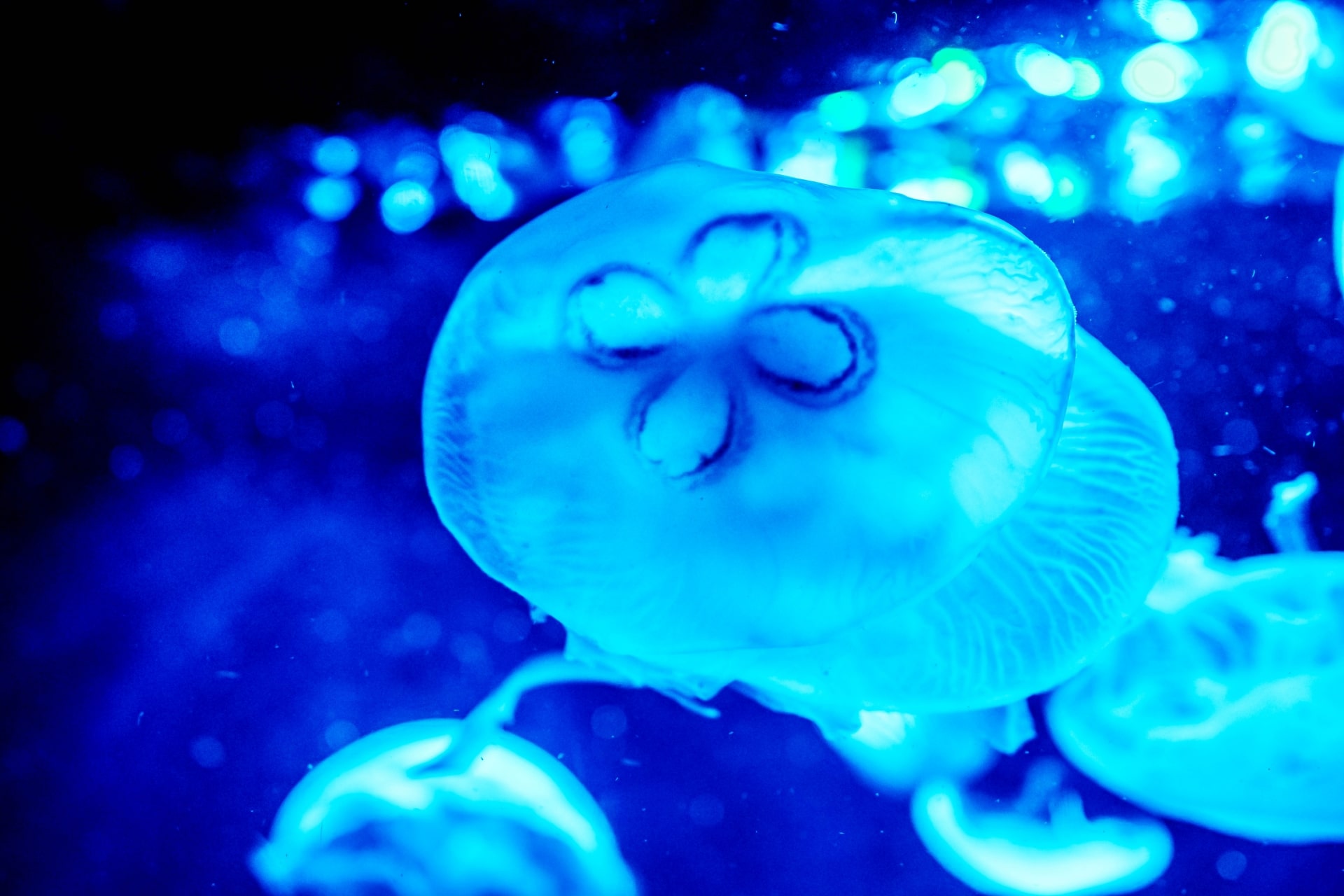 Sunshine Aquarium opened in 1978 on top of the Sunshine building, the biggest commercial complex facility in Ikebukuro. In 2011, it reopened after renovation with the concept of an oasis in the sky. Though it had been loved since its renovation, it's getting much more popular now. Its scale is not as big as other aquariums, however, Sunshine Aquarium has many sea animals and unique exhibitions.
The most eye-catching point is the Sunshine Aqua Ring, which is a round fish tank at a height of 2.3 m above the ground. Sea lions and penguins swim freely above our heads. Aqua Ring is in Marine Garden which was remodeled in 2017.
In 2020, a new area as a room for Jellyfish, opened, where thousands of water jellyfishes are exhibited over as long as 14 m.
What to do at Sunshine Aquarium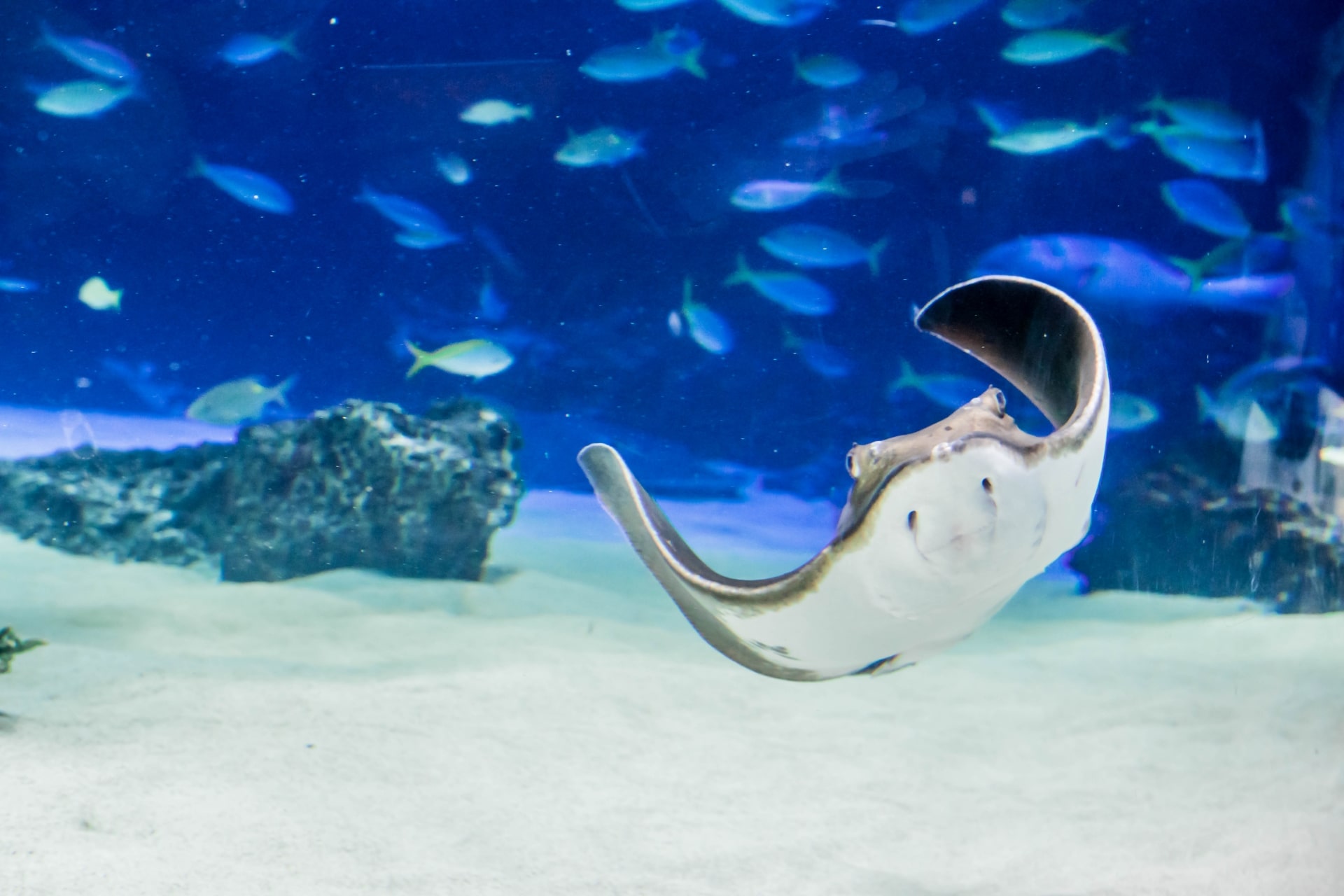 Sunshine Aquarium is divided into 3 areas.
The most popular area is the Maria Garden. Its concept is a journey in the sky. You can see the lifestyle of penguins, sea lions, and otters. At Penguins in the Sky, cape penguins swim dynamically in a 12-meter-long tank as if they flew across the sky in the city. At Sunshine Aqua Ring, you can see the stomach and limbs of sea lions, which you can't see basically, from directly below. Small-clawed otters live on a family basis and communicate with each other through different kinds of voices. Let's see how the otters live both in the water and on the ground.
On A Waterside Trip, the 2nd floor of the main building, each animal's life in different environments is exhibited. Baikal seals living under the Baikal Lake are popular. The Baikal Lake is all covered with ice in winter, but the temperature in the water is still warmer than that on the ground. That's why baikal seals can survive even under ice.
There is also an exhibition of the amphibians' life including frogs, salamanders, and geckos. Their diversity to live both in the water and on the ground would be surprising.
On the Ocean Trip, the 1st floor of the main building, you can enjoy an underwater walk as if you're in the ocean. The main water tank is called Sunshine Lagoon. Based on the theme of the creatures on white sands in the South Ocean, small fishes and big stingrays are exhibited together with coral reefs reproducing the real coral reefs for the first time in Japan.
As I wrote above, a Jellyfish area is the newest spot in the aquarium. In addition to water jellyfishes, you can see another 5 kinds of jellyfishes. Let's enjoy a fantastic space with jellyfishes.
How to get to Sunshine Aquarium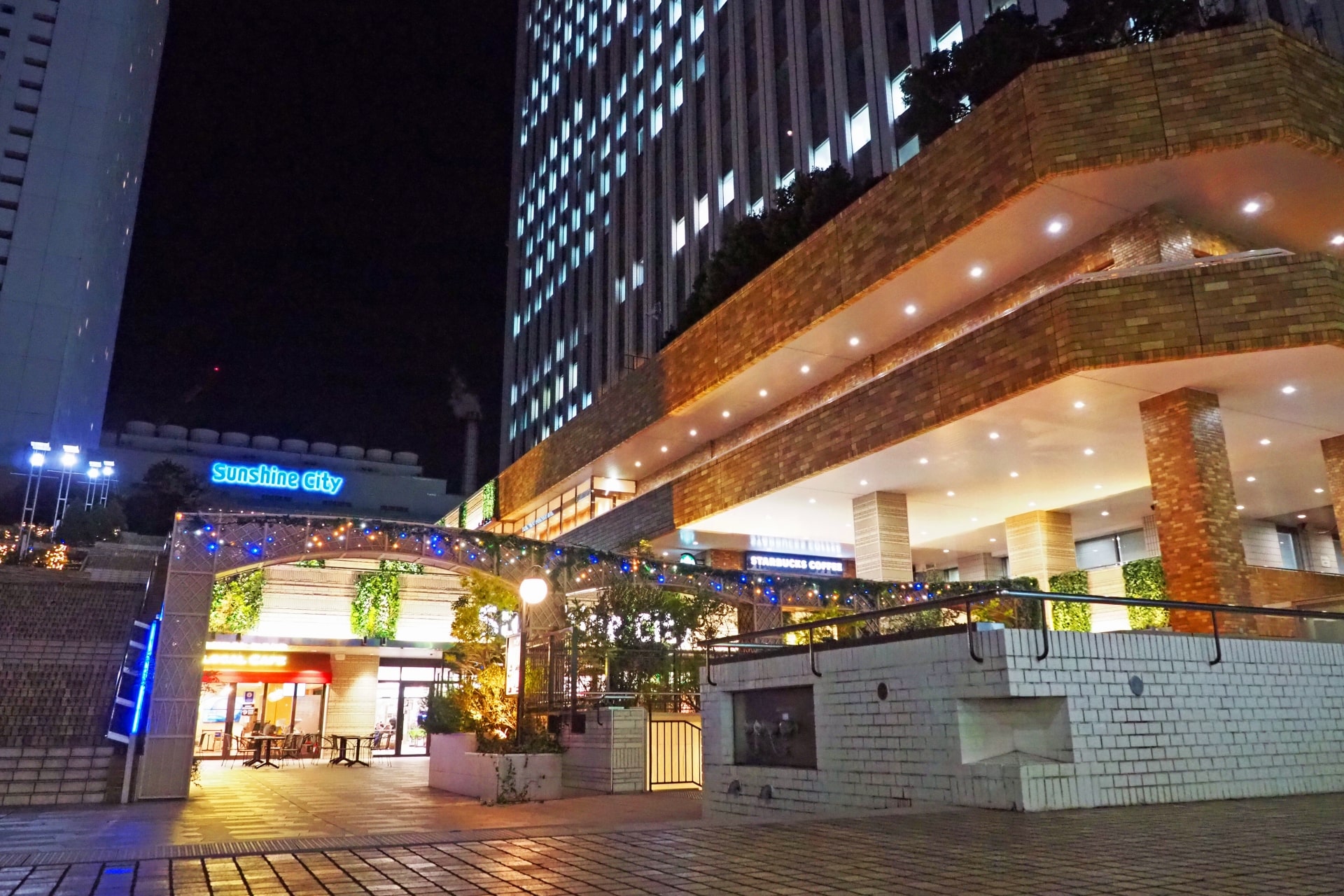 You can get to Sunshine Aquarium by 8 mins walk from the 35th exit of Ikebukuro Station with JR Lines, Toei Subway Lines, Seibu Line, and Tobu Line. You can also get there by 3 mins walk from the 6th or 7th exit of Higashi Ikebukuro Station of the Yurakucho subway line.
There is a Toei Ike 86 bus from Shibuya Station to Ikebukuro Station East Exit. You can take it and get off at Ikebukuro Sunshine City.
Tourist attractions near Sunshine Aquarium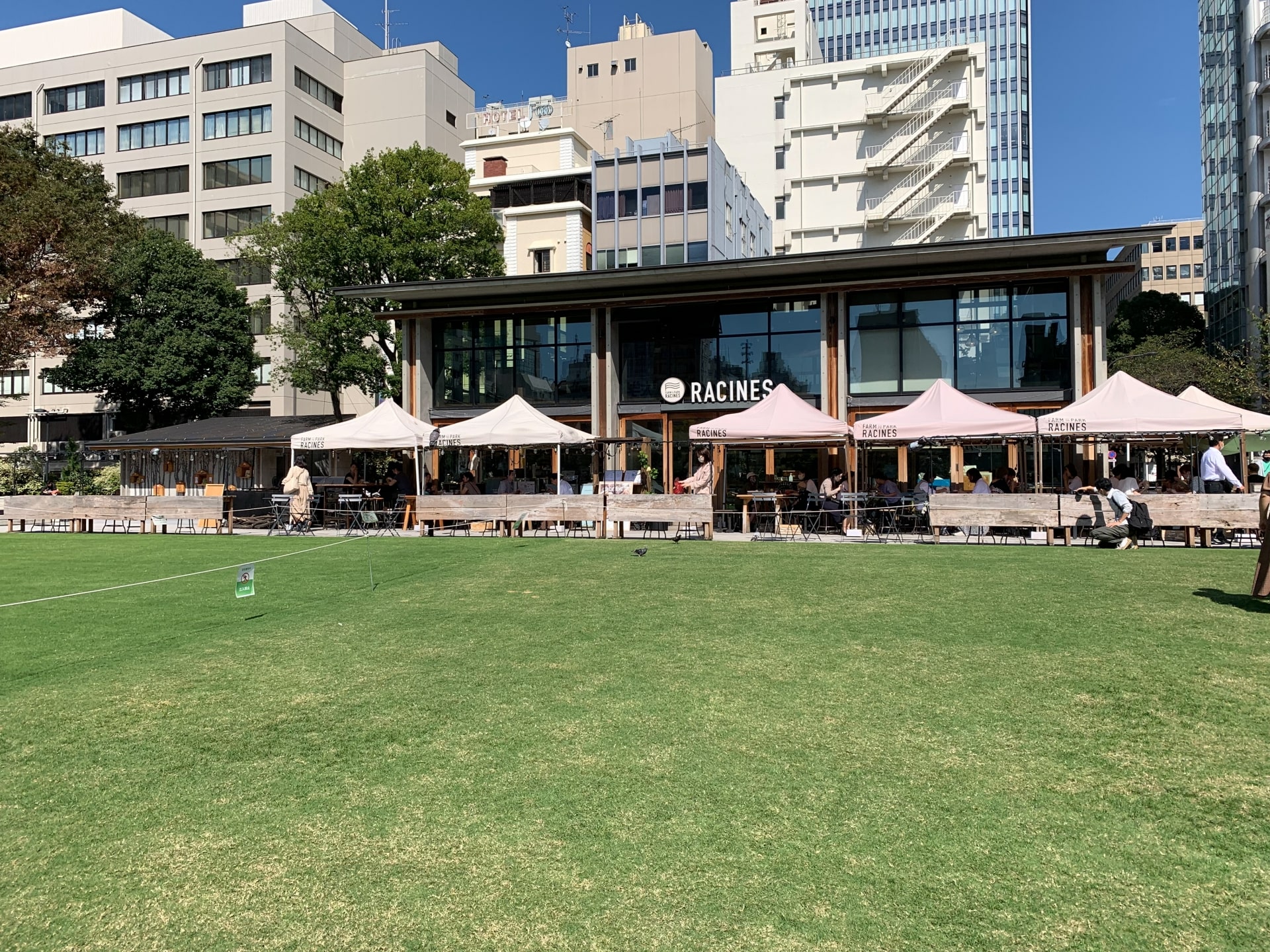 -Namjatown: Namjatown is an amusement park on the 2nd and 3rd floors of Sunshine City. The concept is that Namjatown is created by Najavu, the main cat character of Namjatown, as a town that is full of memories of the middle of 1950s to 1960s.
There are many collaboration events with anime and games, and attractions. Nyamjatown is a cat cafe on the 2nd floor. You can play with as many as 30 cats. Lucky Bag 7th Shopping Street is a shopping street inspired by the middle of 1950s to 1960s. There are many nationwide Chinese Dumplings in Gyoza Stadium. In Dokkingum Park and Mononoke Bangaichi, you can enjoy many attractions.
¥800/adults and ¥500/kids are for the only entrance. ¥3500/adults and ¥2800/kids are for the package of entrance and attractions.
View Information
Hide
Information
| | |
| --- | --- |
| Access | 3 mins walk from Higashi Ikebukuro Station 8 mins walk from Ikebukuro Station 35th exit |
| Address | Sunshine City World Importmart Building 2nd and 3rd floor 3-1-3 Higashi Ikebukuro Ikebukuro Tokyo |
| Business Hours | 10:00-22:00 |
| Official Website | https://bandainamco-am.co.jp/tp/namja/ |
-Konica Minolta Planetarium Manten: As one of the most popular planetariums in Tokyo, Konica Minolta Planetarium Manten realizes the exact location of stars on its flat dome. It has grass seats, cloud seats, and normal seats. The grass seats are available only for 3 pairs and the cloud ones are only for 5 pairs. Because these 2 types of seats are so popular, don't forget to book beforehand.
Its popular program is the healing planetarium with the themes differing regularly. The planetarium is projected with a specific aroma to the theme. It makes us more comfortable and relaxed.
The price depends on the program and seat. For more details, please go to the website below.
View Information
Hide
Information
| | |
| --- | --- |
| Access | 3 mins walk from Higashi Ikebukuro Station 8 mins walk from Ikebukuro Station |
| Address | Rooftop Sunshine City World Importmart Building 3-1-3 Higashi Ikebukuro Ikebukuro |
| Business Hours | Weekdays 10:30-21:00 / Weekends 10:30-22:00 |
| Official Website | https://planetarium.konicaminolta.jp/manten/ |
-Racines Farm To Park: Racines Farm To Park is a cafe and restaurant in South Ikebukuro Park. You can enjoy amazing dinner and drinks as well as breakfast and lunch. It's a very flexible place for a date, friends meetings, family meetings, etc.
Racines Farm To Park is the best picnic place in Ikebukuro because there is a huge grass area as if you forget you're in the urban city. In spring, a picnic under blooming cherry blossoms must be beautiful. A chilling night with good craft beers from Bairdbrewing is also amazing in summer. There are also seasonal domestic fruit cocktails, for example, lemon sour with lemon from Kumamoto.
It also has many branches in other cities such as Aoyama and Mejiro. If you like it, why don't you visit another shop and find your favorite one?
View Information
Hide
Information
| | |
| --- | --- |
| Access | 3 mins walk from the 39 exit of Ikebukuro Station |
| Address | 2-21-1 South Ikebukuro Toshima Tokyo |
| Business Hours | Weekdays 8:00-22:00 / Weekends 9:00-22:00 |
| Official Website | https://racines-park.com/ |
Thank you for reading till the end!! What I recommend most in Sunshine Aquarium is the area of jellyfishes. Aren't we going to forget time while looking at flowing jellyfishes? It would make us feel relaxed and chilled.
After enjoying Sunshine Aquarium, I recommend you to go to the planetarium, MANTEN. It is amazing, especially the view from the grass seat.
Ikebukuro also has good access to Shinjuku and Shinokubo. It takes less than 10 mins to get there by train. After spending a relaxing time in Sunshine Aquarium, you can extend your journey to Shinjuku or Shin Okubo, and you can enjoy the nightlife in Kabukicho or a Korean town as well.
I hope I can help you enjoy the trip around the cities.
For more information about traveling in Japan, check these articles below, too!
▽Related Articles▽
▼Editor's Picks▼
---