Ikebukuro Shopping Guide: Best Shops in Ikebukuro
Must-Visit Shops in Ikebukuro Tokyo

If you love shopping, Tokyo is your perfect city. There are many commercial areas in Tokyo, from the luxurious and expensive Ginza to the mecca of youth fashion Harajuku and Shibuya without forget the busiest district in Tokyo, Shinjuku, which is the place with the most accumulation of departments, shopping centers and megastores or the sanctuary of anime, video games and electronics, Akihabara.
But honestly, in a city as huge and massive as Tokyo, shopping in one of these districts can sometimes be overwhelming. People everywhere, long lines to eat at any restaurant, etc. On the weekend it difficult even to walk normally through the streets. If like me, you are the type of person that doesn't like crowded places especially when it comes to shopping, or you are simply not in the mood of going to one of those places and looking for a place relatively quieter, my recommendation is to go to Ikebukuro.
Seibu Ikebukuro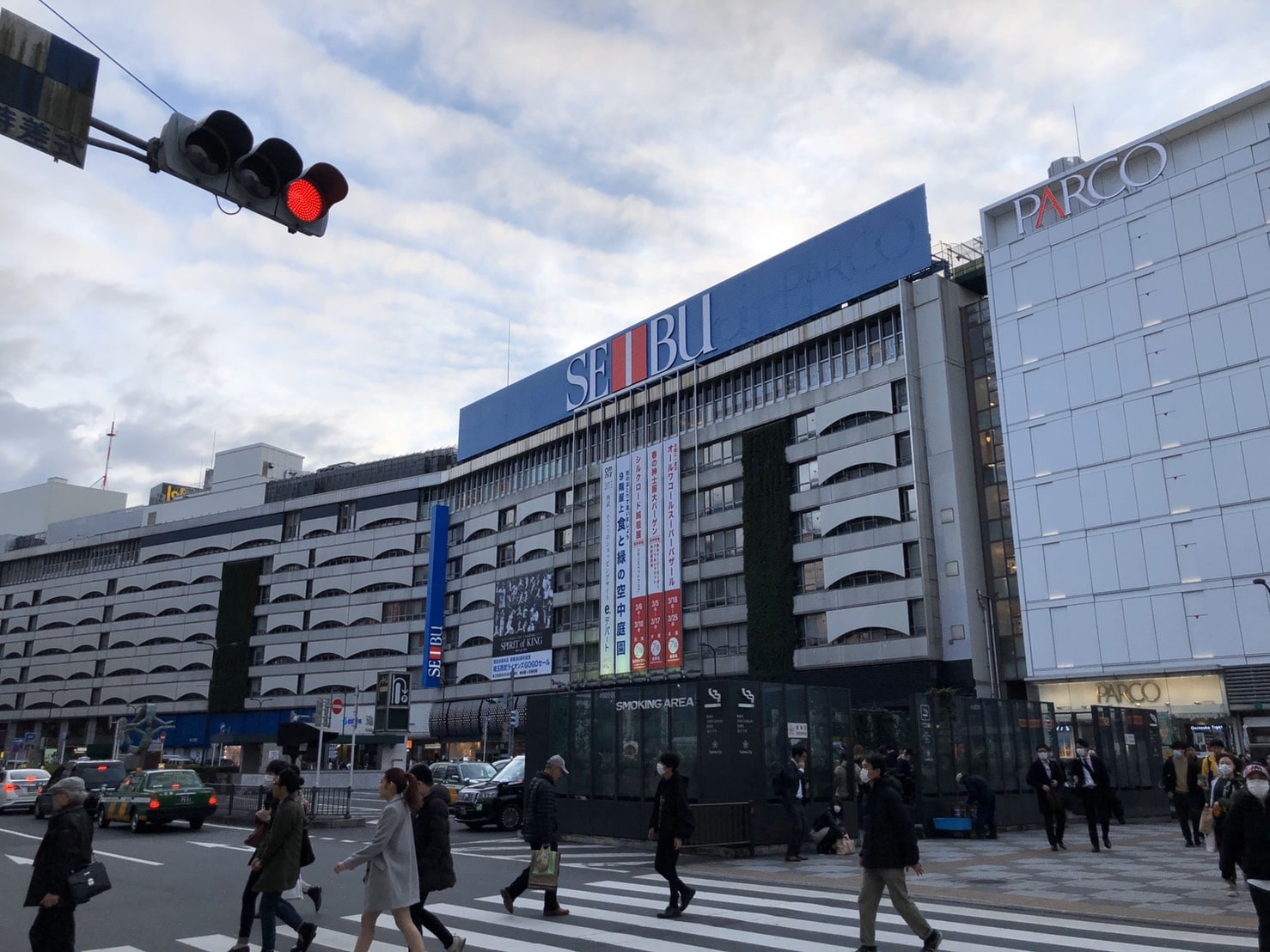 In Japan it's common for a company to have different businesses, and it's especially common to see railway companies that have department stores. Or maybe I should say it the other way around, since the reason why many department stores and train lines in Japan have the same name is because they were companies whose main business was the department stores. When trains and subways began arriving in Japan, these companies financed new train lines, and created routes that connected their department stores with each other. So first there were the department stores and then the train companies.
In Ikebukuro we find the Seibu Ikebukuro line, one of the many lines of the Seibu group. And just above the station is a huge Seibu department. The Seibu department of Ikebukuro is the flagship store of the company and with its two buildings is one of the biggest department stores in Tokyo (and I assure you that Tokyo has some really huge department stores). So as you can imagine, being one of the largest departments in Tokyo, you can find almost everything you are looking for: cosmetics, clothes, jewelry, furniture, stationery, etc. including famous brands like Shiseido, Chanel, Nike, Adidas and more!
Map: https://goo.gl/maps/ppBbx2b4ktdvFNrj6
Hours: 10am – 9pm (Restaurants: 11am – 11pm)
Parco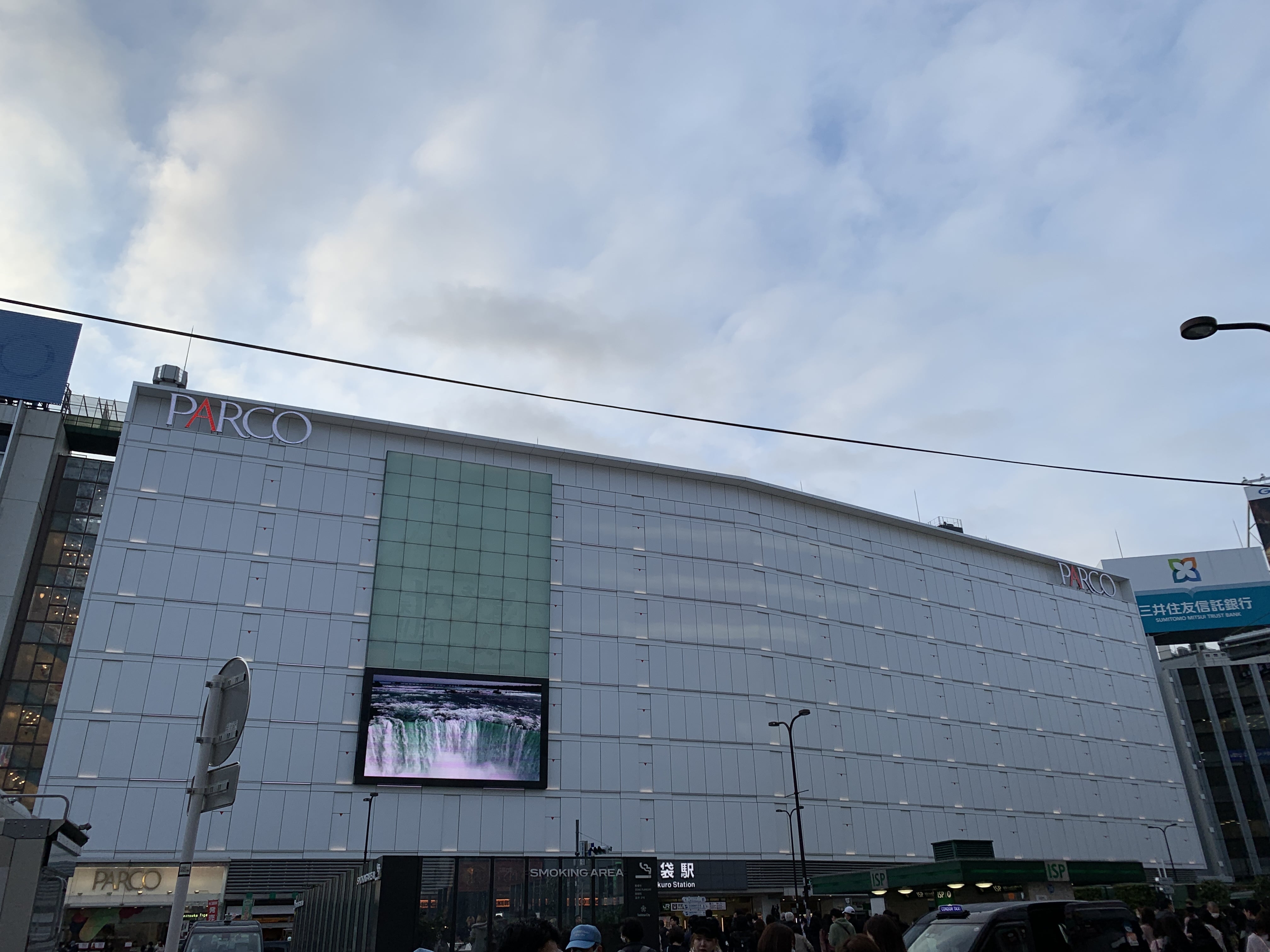 And right next to the Seibu department, attached to each other, we find one of the largest Parco in Tokyo. In fact, as with the Seibu department, Ikebukuro Parco is the flagship store of the company and one of the first shopping center, which began as a small store.
Maybe the name Parco is familiar to some of you because of the reopening of the new Shibuya Parco and all the things it offers. Ikebukuro Parco doesn't have a oficial Nintendo Store or a restaurant where you can eat insects, but it's much larger than the Shibuya Parco and also has many interesting things to offer!
Related Article ▶ Shibuya Parco: Best Things to Do
Map: https://goo.gl/maps/D5yUZYg83jhsEUDa9
Hours: 10am – 9pm
Tobu Department Store Ikebukuro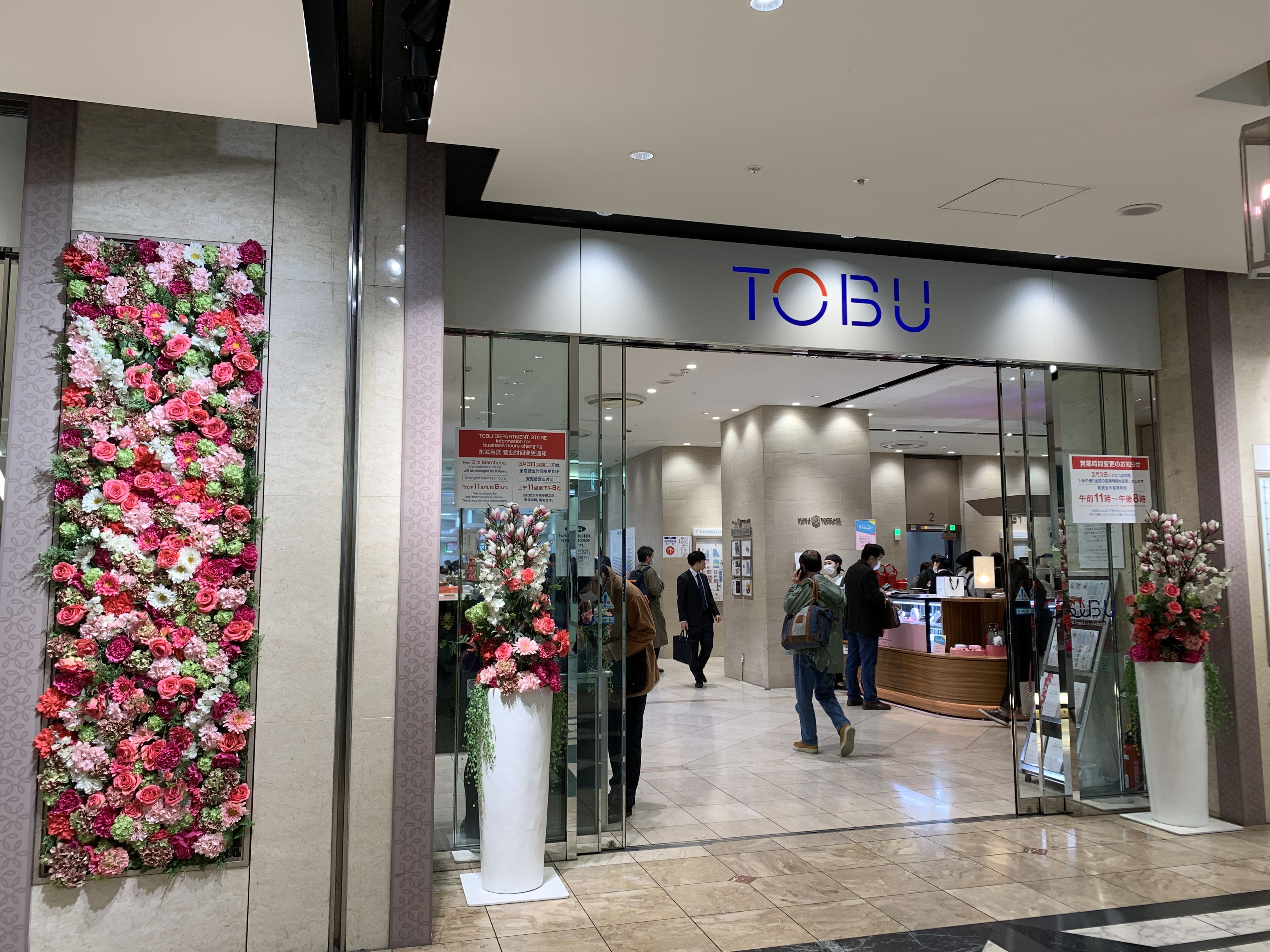 On the other side of the station we find the Tobu department. As with the Seibu department, this department is linked to the Tobu Toju Line train line, and therefore the entrance to the department is on the side of the station where the Tobu Toju trains have their entrance. It can be more unnoticed than the Seibu or the Parco since it doesn't have large posters announcing it, especially at street level, but it's immense and has more than 15 floors full of clothing stores, accessories, restaurants, etc.
Map: https://goo.gl/maps/5uyxTTsXmh15JVrc8
Hours: 10am – 8pm (Restaurants: 11am – 10pm)
Lumine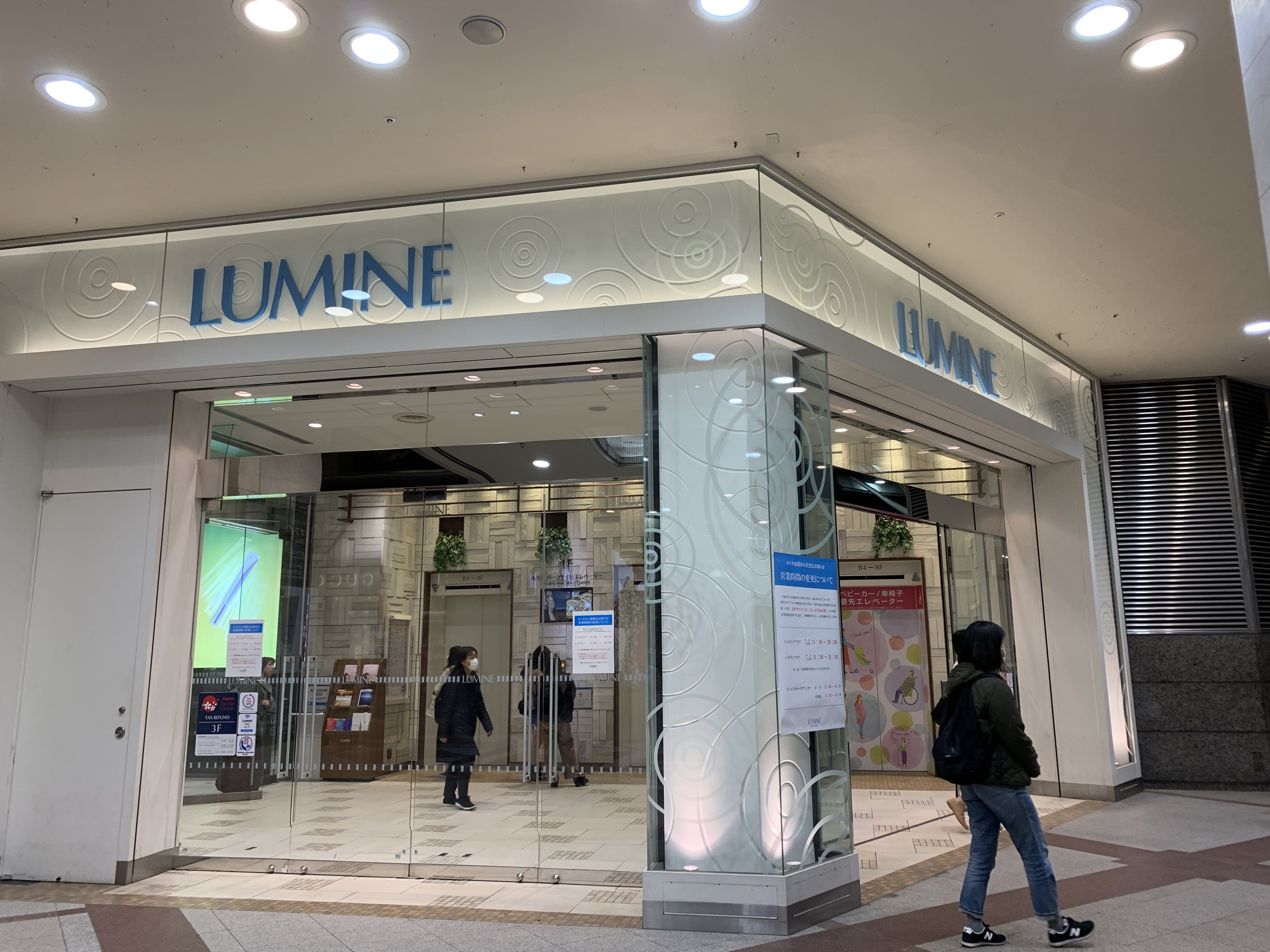 Lumine departments are specially famous among young girls as they have a great variety of cute and fashion clothing and accessories stores for young women, as well as fancy cafes and restaurants. The most famous is the Lumine East of Shinjuku, where there are 3 Lumine very close to each other. But the Lumine of Ikebukuro, located in the Metropolitan Plaza Building and with direct access from the station, it also has six floors full of interesting shops and fashion clothes and accessories. And if you get tired of shopping, you have several cafes and restaurants.
Map: https://goo.gl/maps/YWWAtWGERxcmhJem7
Hours: 11am – 9.30pm (Restaurants: 11am – 10.30pm)
Sunshine City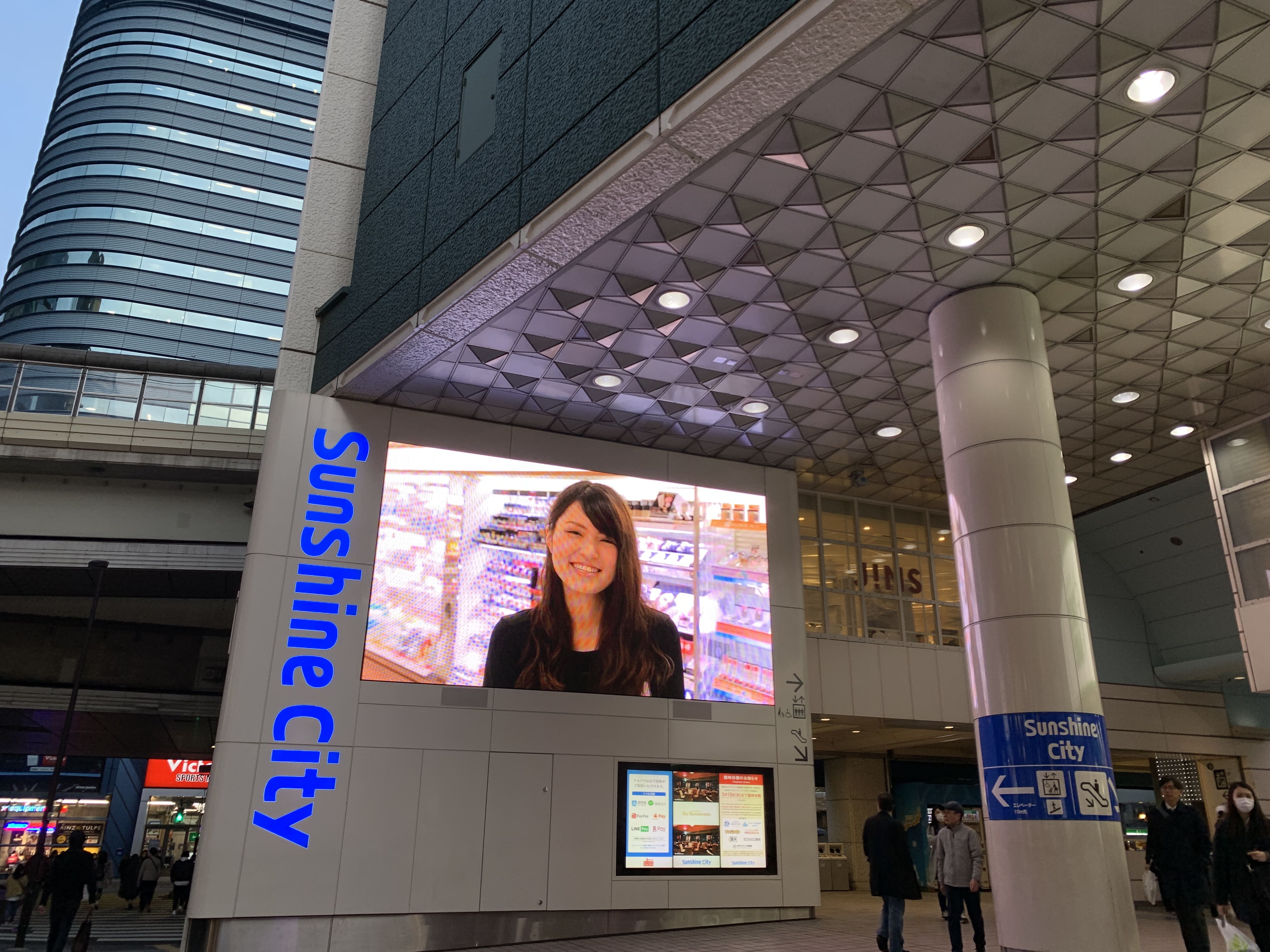 The jewel in the crown of Ikebukuro, and one of the largest shopping and entertainment complex in Tokyo. Entering Sunshine City is like entering a separate mini city inside a building. You can find almost everything within Sunshine City. Not only does it offer a huge variety of trendy stores, cool cafes and restaurants as the other departments we have talked about can offer but it also has different attractions, such as a observation deck or an aquarium, a theater, a planetarium, or even theme parks for the kids like Namjatown. It even has a luxury hotel inside!
As I say, there are many things that one can find in Sunshine City, but some of the most interesting are a @cosme store.Originally @cosme is the most popular and influential online beauty community in Japan. But actually @cosume has physical stores at several locations in Japan, offering the products which are recommended on their website. And even one of the most famous fashion departments in Japan, ALTA. A whole department center inside a shopping complex! Isn't crazy?
Related Article ▶ Best of Beauty Vol.1: Award Winning Japanese Cosmetics
I would also like to mention the large number of character stores that we can find in Sunshine City. Pokemon Center, Donguri Republic (Ghibli official goods), Mugiwara Store (One Piece official store), Kiddyland (Snoopy, Doraemon, etc), Rilakkuma Store, Sanrio Store, Disney store, and more!
Related Article ▶Best Character Stores in Tokyo
The observation deck, called Sky Circus is located on the 60th floor of Sunshine City and overlooks panoramic views of Tokyo's modern towns, Mt.Fuji, Tokyo Tower and Tokyo Skytree. Also, exciting VR attractions are offered at the high place.
As I said, Sunshine City also has Sunshine Aquarium, which is one of the most popular aquariums in Tokyo with his open-air Outdoor Marine Garden that's the highlight of the aquarium. Penguins and seals swim in the clear floating tank, which you can look up from the bottom. You can book tickets in advance and save time.
Map: https://goo.gl/maps/iKyBwzxnZjmMKTnY8
Hours: 10am – 10pm (Restaurants: 11am – 10pm)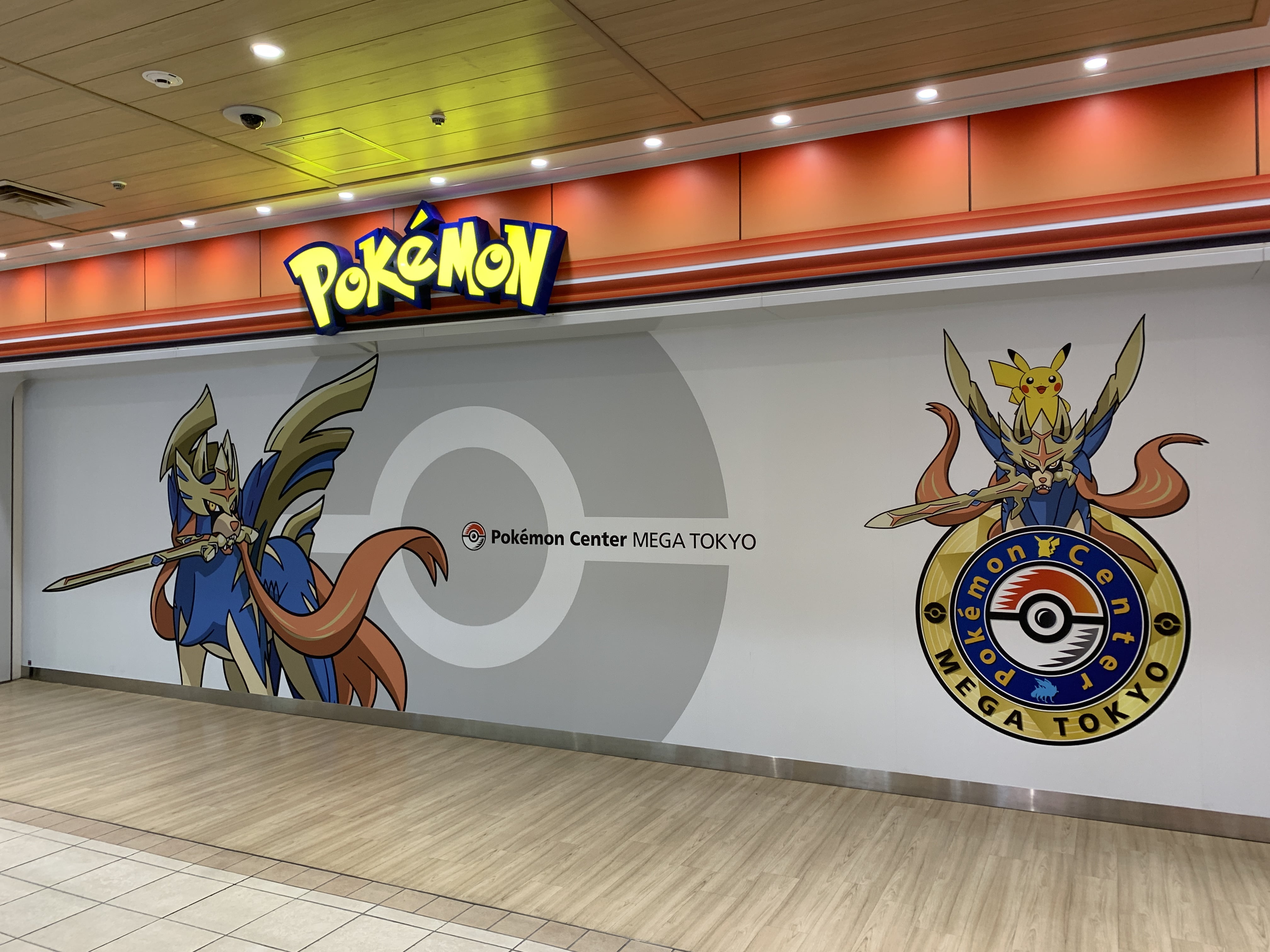 As I said, inside Sunshine City there are many character stores. I will not explain each one of them. However, I think Pokemon Center Mega Tokyo deserves special mention. Last year Pokemon Center Mega Tokyo announced a huge expansion of itself, so now in addition to the store (which is currently still expanding to make it bigger) Pokemon Mega Tokyo includes a takeaway style cafe, Pikachu Sweets and two new stores, the world's first Pokemon GO official store and the biggest Pokemon Card Game Station.
So if you are a Pokemon fan and you are coming to Japan, be sure to put this store on your list as it offers unique things that other Pokemon Center don't have.
Related articles:
▶ Pokemon Center Mega Tokyo
▶What to Buy at Pokemon Center 2020
Map: https://goo.gl/maps/iKyBwzxnZjmMKTnY8
Hours: 10am – 10pm (Restaurants: 11am – 10pm)
Tokyu Hands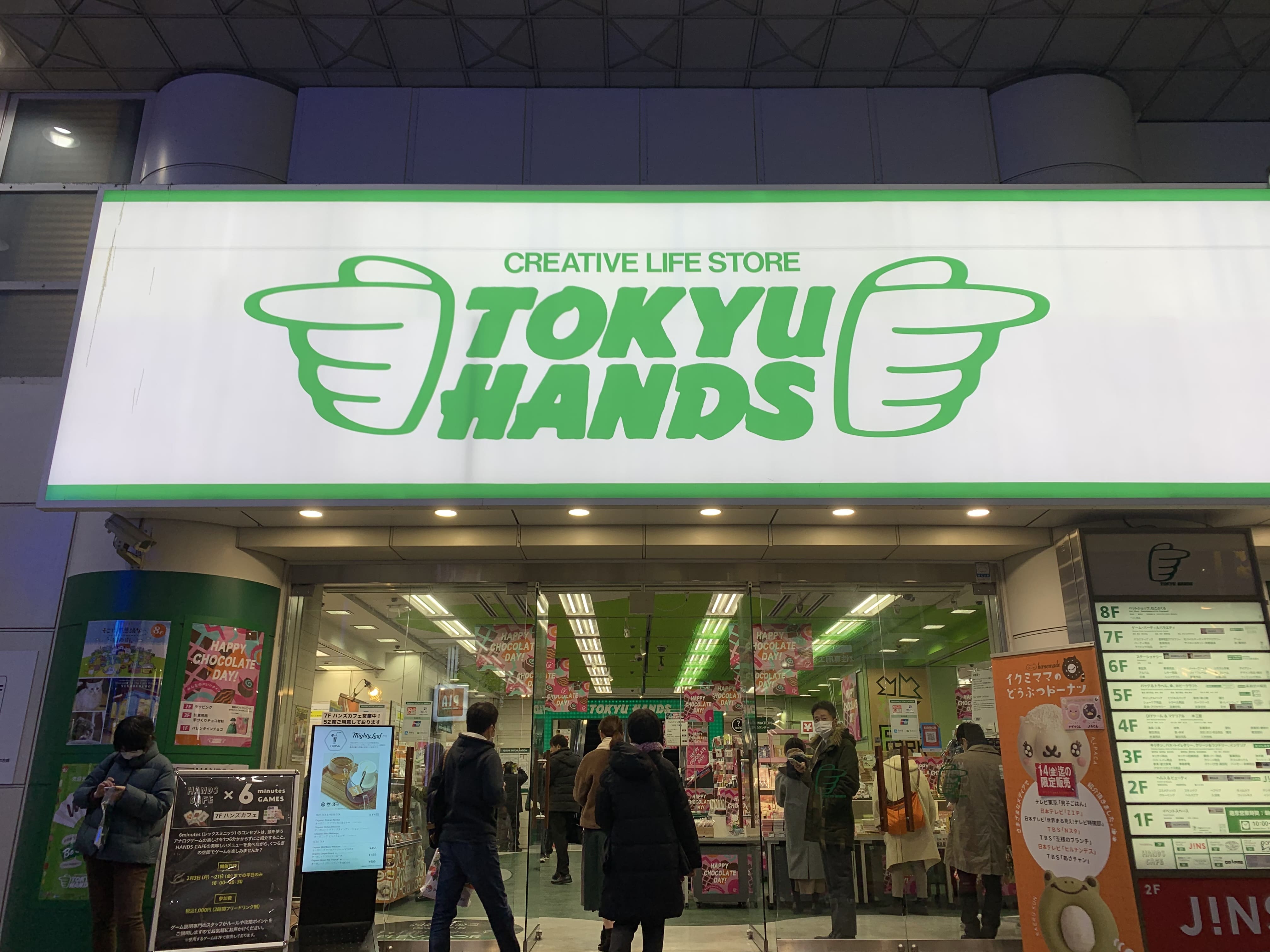 Tokyu Hands born as a store dedicated to the concept "Do it yourself", a type of concept that is getting more and amore popular in recent years, specially in Japan. Over time Tokyu Hands became so famous among the Japanese that its stores began to be increasingly large and have more variety of products and nowadays is one of the most famous department stores in Japan. Although it continues to maintain the part of products for you to make your own creations today it's a place where you can find many interesting things.
Related Article ▶ What to Buy at Tokyu Hands
Map: https://goo.gl/maps/EWD5ynnZ84e1G8QL6
Hours: 10am – 9pm
Animate Ikebukuro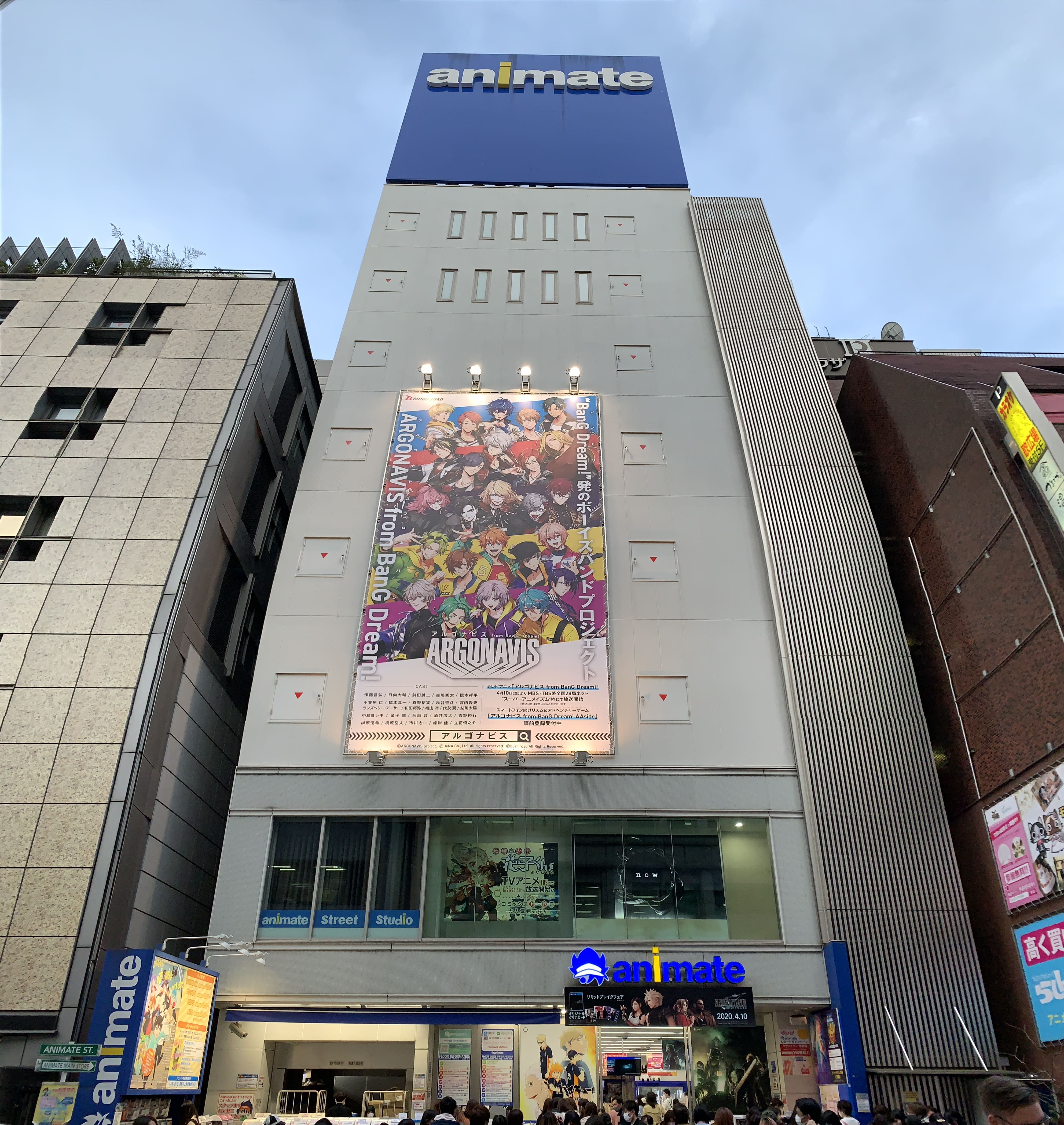 If you like Japanese anime, manga and video games, take note of this place because you will love this store. Animate is Japan's largest retailer of manga, anime and video games, and has its flagship store in Ikebukuro.
Although Ikebukuro is an area that is considered more for "women" since the majority of merchandising is about series and video games that are mostly popular among women, there're also goods from classic video games and series, such as Final Fantasy, Kingdom Heart, Detective Conan, Ghibli, etc. Don't miss the opportunity to take a look and get merchandising of your favorite anime or video game!
Related Article ▶ 3 Best Otaku Towns in Tokyo for Anime and Manga
Map: https://goo.gl/maps/CpFjLKyxspweHpUk9
Hours: 10am – 9pm
▽Book this highly recommended tour in Ikebukuro with the special discount code "5DC2FHGN"▽
Super Potato Ikebukuro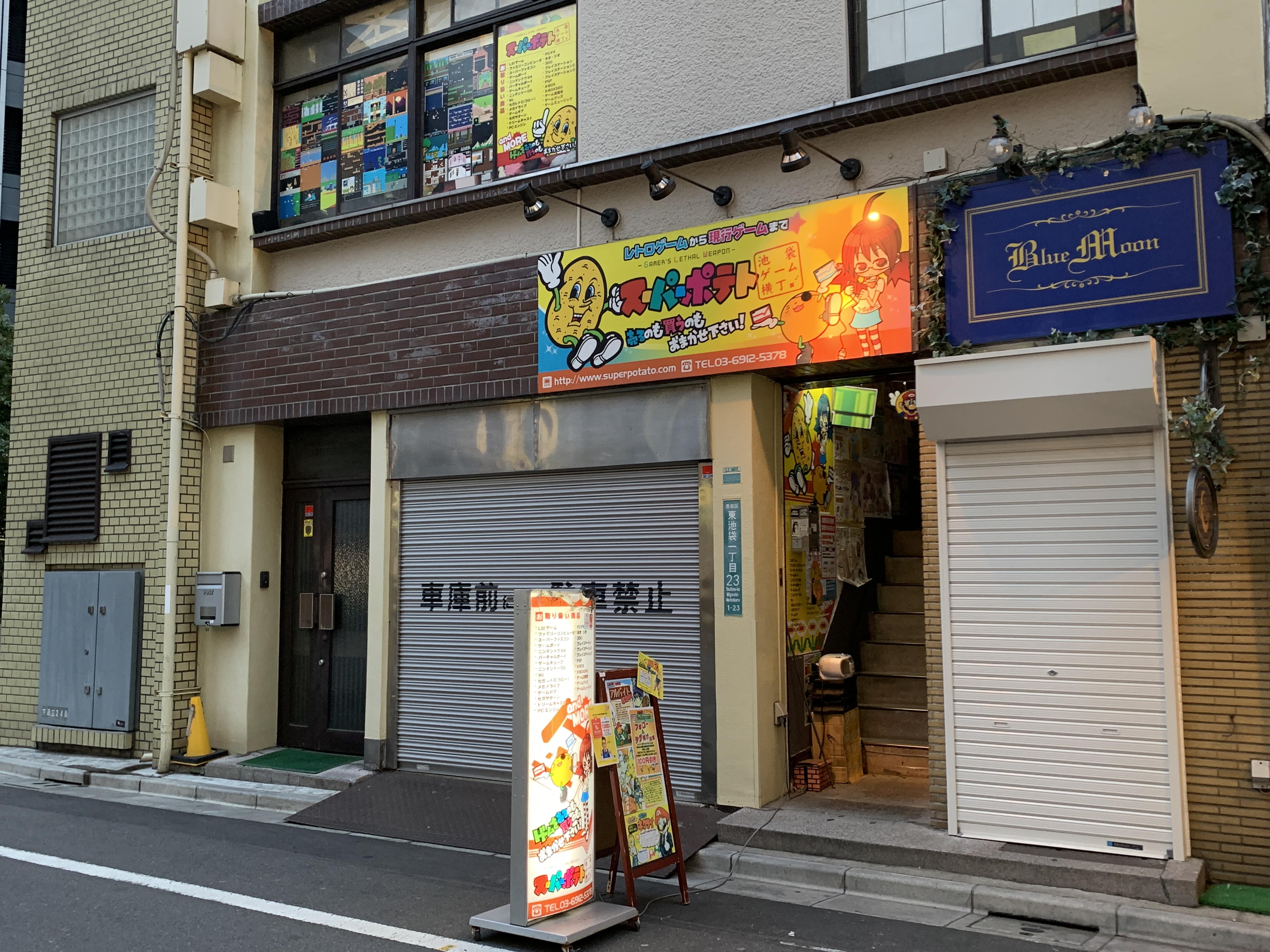 This's a little local secret for gamers and nostalgic for retro video games! Super Potato is a small store in Ikebukuro hidden in one of the less crowed side streets. The store as I say is small, but it's full of second-hand retro video games. If you are a video game lover, this is your place. Although less, they also sell current used video games.
Map: https://goo.gl/maps/GAcJWe6oevhBhYjR8
Hours: 11am – 9pm
Bic Camera Ikebukuro Main Store
Bic Camera is one of the largest department store chains dedicated to electronics in Japan, but they also have a section dedicated to food, travel gadgets, souvenirs or beauty products. In Ikebukuro there are about 3 or 4 Bic Camera, but the main store is obviously the one with the most variety of products, with its more than 8 floors.
Map: https://goo.gl/maps/Jc8ZkiUH9VoX3zu5A
Hours: 10am – 10pm
LABI1 Yamada Denki Ikebukuro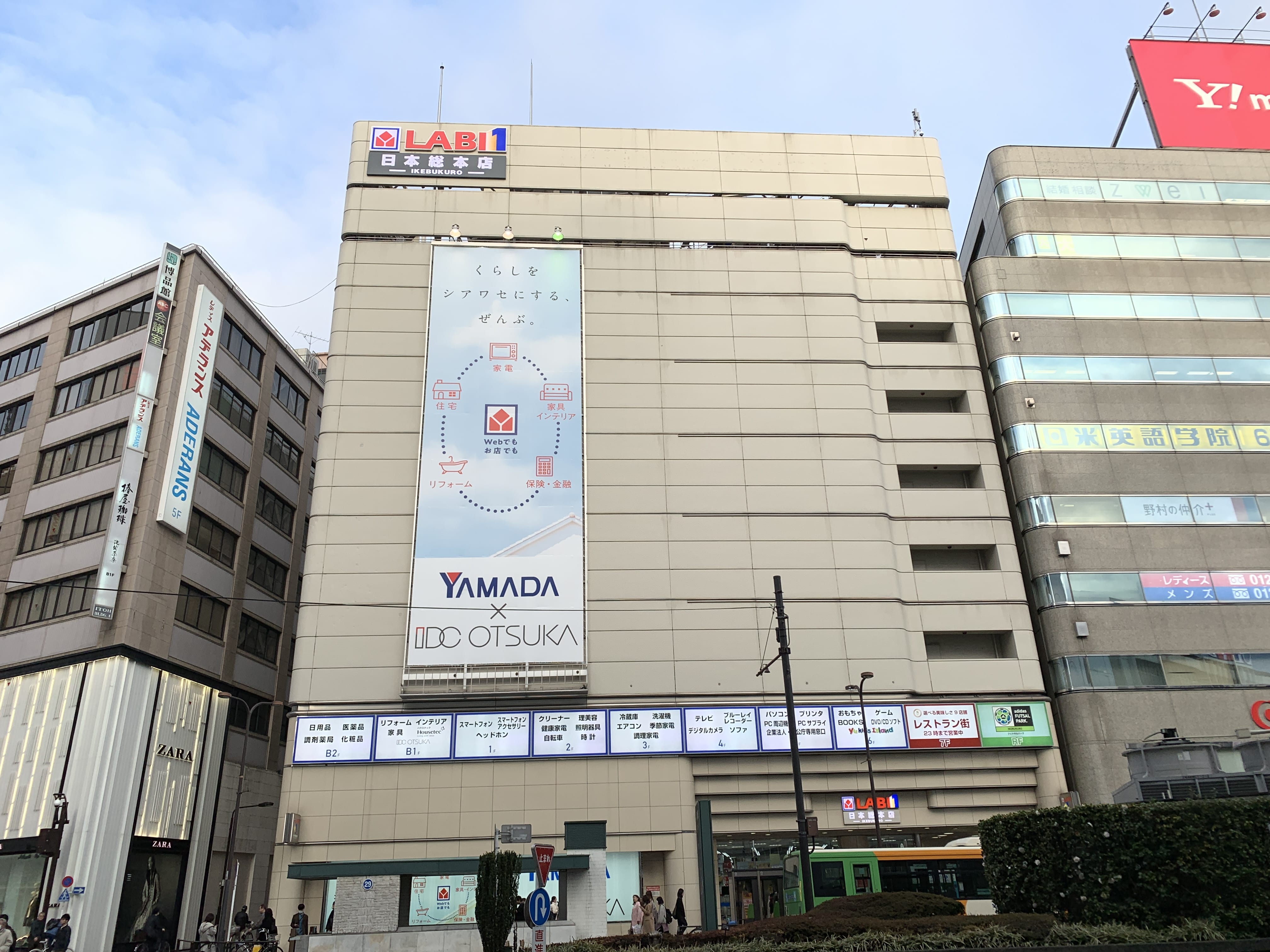 LABI1 Yamada Denki is another department store chains dedicated to electronics in Japan and one of the rivals of Bic Camera. As both departments are in front of each other, you can compare prices and buy in the one that is cheaper. Of course they also have a section dedicated to food or beauty products or even books.
Map: https://goo.gl/maps/g9kCTkTt1tD5sphw8
Hours: 10am – 8pm
UNIQLO Ikebukuro Sunshine 60 Street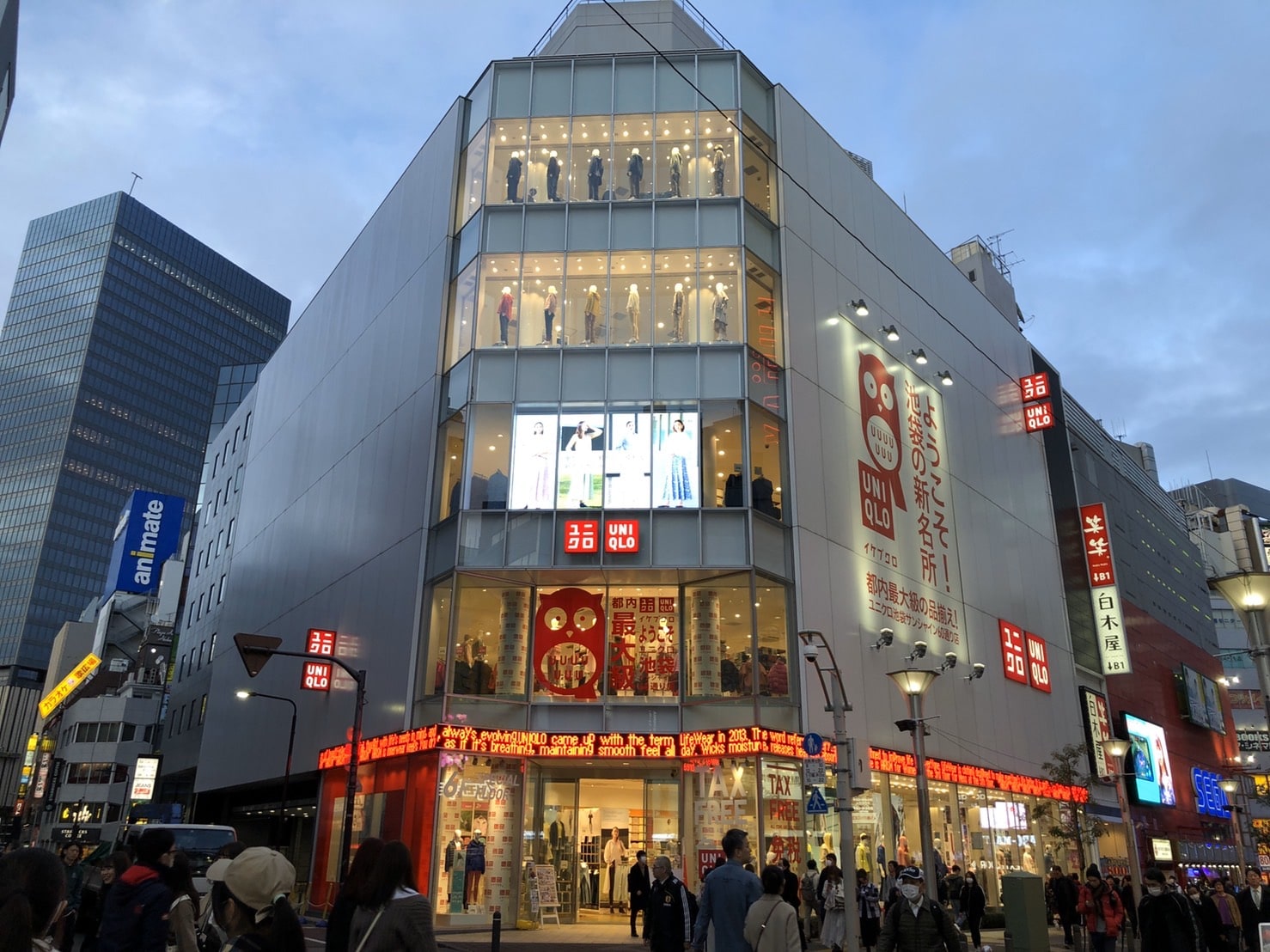 Founded in 1949, UNIQLO is the most popular fashion retailer to shop in Japan and recently it's becoming more and more known worldwide thanks to its famous winter clothes with heattech technology. Actually the company has over 800 stores in Japan and over 900 in abroad in Asia, USA and Europe.
Of course there are UNIQLO stores in many neighborhoods in Tokyo, but the stores in Ikebukuro are big and less crowed than in other places like Shinjuku or Shibuya.
Map: https://goo.gl/maps/XzfQDNAJKwcxNAbA6
Hours: 11am – 9pm
Related Article ▶ 5 Best UNIQLO Products to Buy
GU Ikebukuro East Exit Shop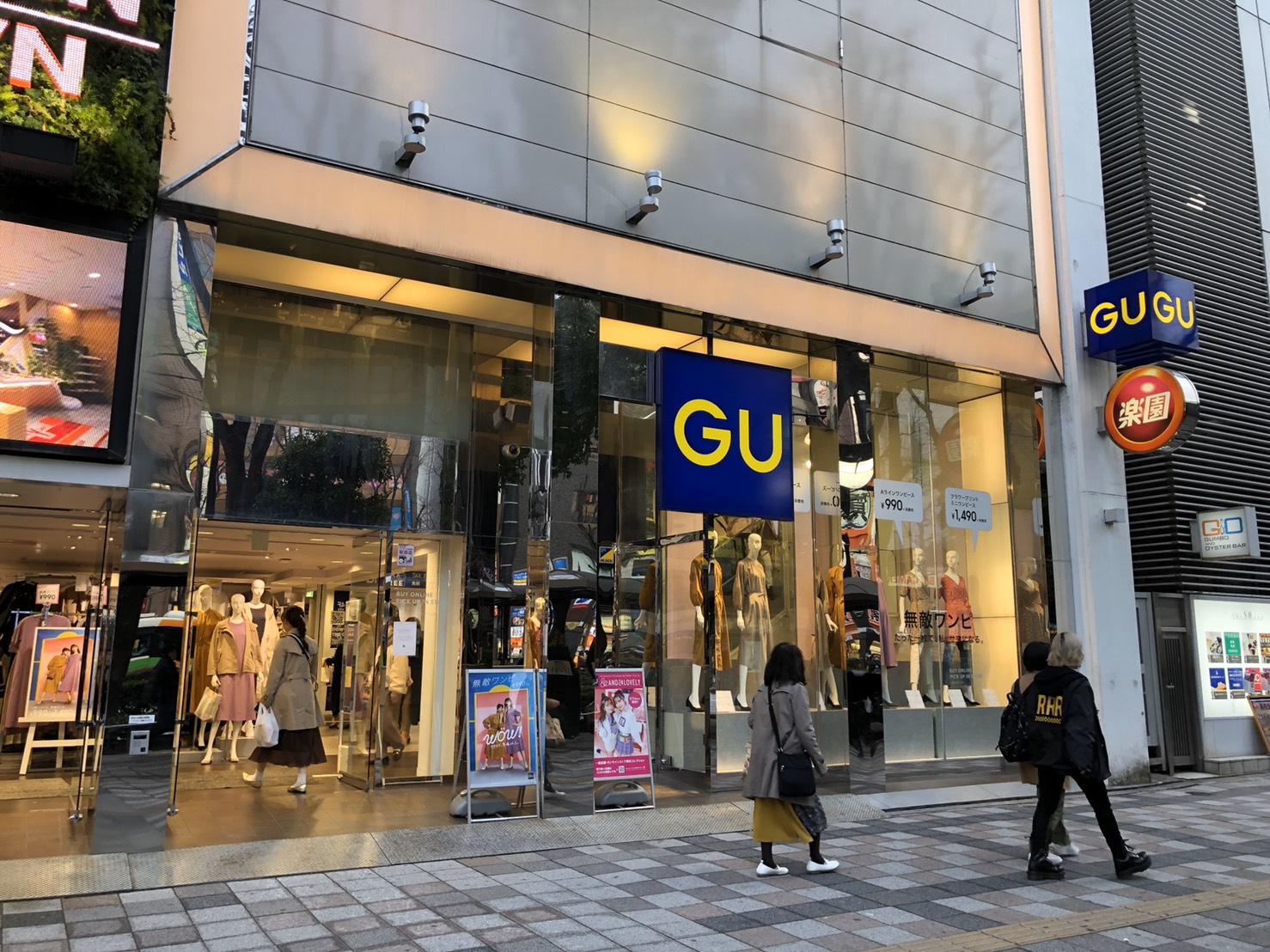 GU it's a version of UNIQLO for a younger audience, with more trendy clothes instead of simple and casual designs for daily use. Unlike UNIQLO, it's less known internationally, but has a lot of popularity in Japan, especially among young people.
Related Article ▶ GU: the Best Japanese Fast Fashion Clothing Brand!
Map: https://goo.gl/maps/6RHDDQPmQqgyyeSm9
Hours: 10am – 9pm
Don Quijote
Don Quijote (a.k.a. DONKI), the famous discount store, it has stores in almost every big neighborhood in Tokyo, including Shibuya Mega Store.
You can pretty much find anything in this 24/7 open store from souvenirs to electronic products, cosmetics and food, and many items are cheaper than other shops.
Map: https://goo.gl/maps/f2ApZkQheEQiaNRd7
Hours: 24 hours
ABC-MART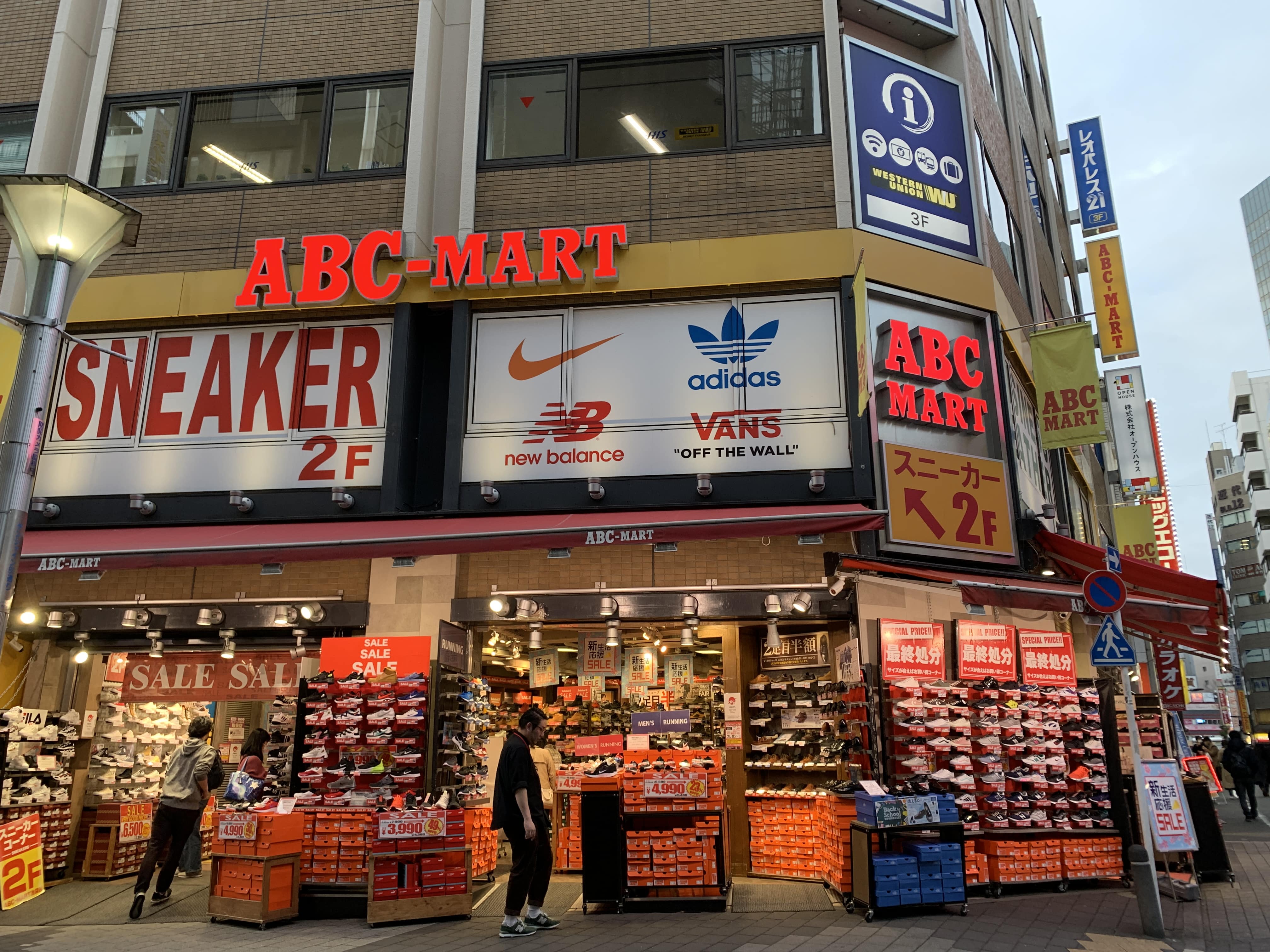 With more than 800 stores in Japan, ABC-MART is famous for being the biggest shoes retail store in Japan with a really competitive price.They offer most of the famous sneaker brands such as Nike, Adidas, Converse, Vans, and more!
Map: https://goo.gl/maps/M42JXgExvbrSMtJz8
Hours: 12am – 9pm
▽Check more shopping information in Tokyo▽
▶︎Best Shopping Areas in Tokyo
▽Best Shops in Tokyo by Area▽
▶︎Shibuya Shopping Guide
▶︎ShinjukuShopping Guide
▶︎Akihabara Shopping Guide
▶︎Ginza Shopping Guide
▶︎Harajuku Shopping Guide
Did you like the list?? Ikebukuro is my favourite shopping district in Tokyo where great products in all genre can be found! For more information about shopping in Japan or things to do in Ikebukuro, please check out these articles, too!
▽Related Articles ▽
▼Editor's Picks▼
---