GU: the Best Japanese Fast Fashion Clothing Brand!
5 Must-Buy Items at GU Japan! Shop trendy looks with affordable price!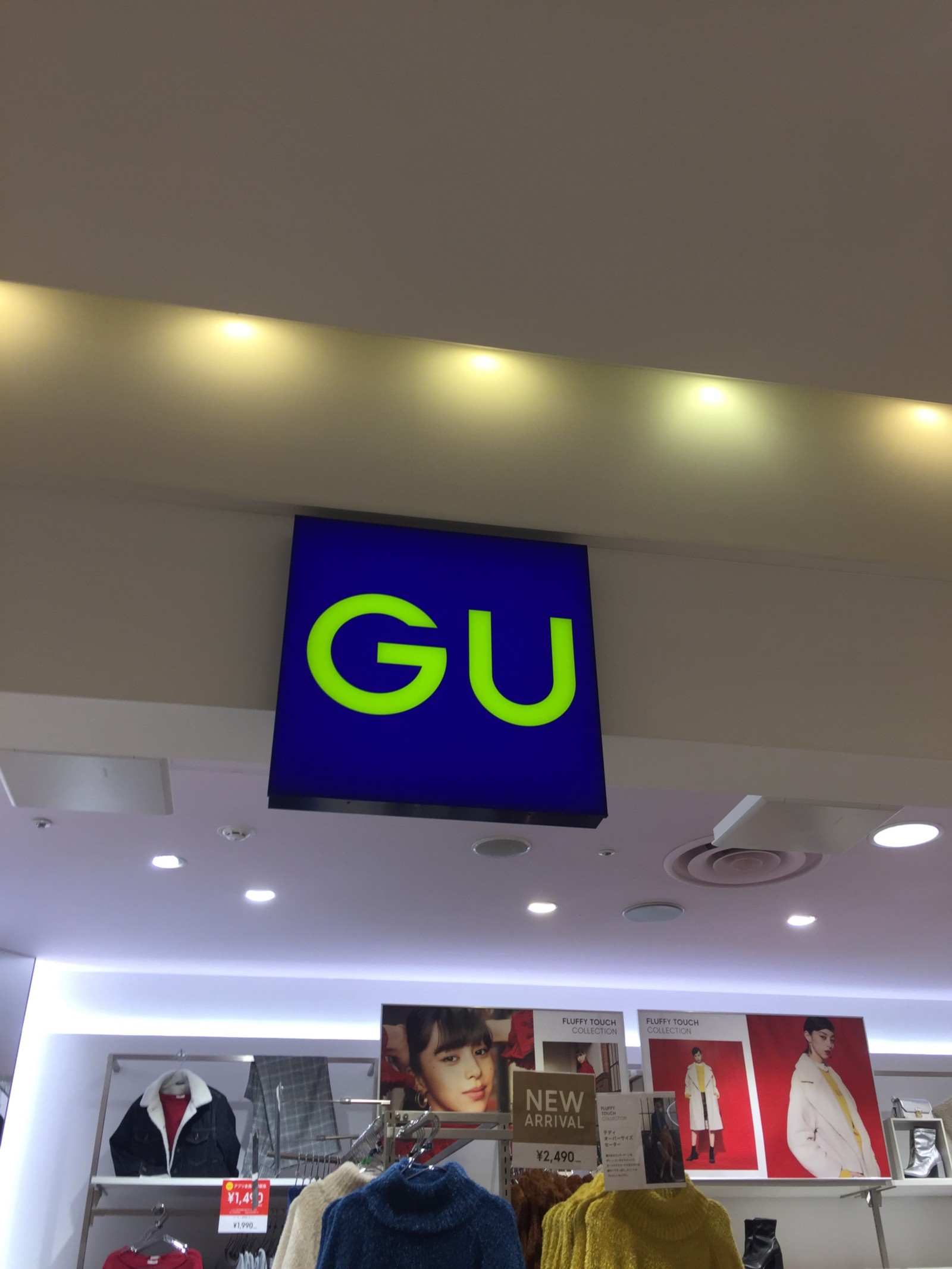 Do you know GU?? GU is a Japanese fast fashion retailer, which has over 400 stores across the country. The brand is owned by the company "Fast Retailing" which also owns the famous clothing brand UNIQLO.
While UNIQLO targets men and women of all ages with its simple and quality clothes, GU's main target is young women in their teen to early 30s. Rather than providing best quality clothes, GU product range is more focused on "trendy" and "affordable", which perfectly suite for needs of young girls' fast moving fashion and trend every season.
I have recently been to one of GU stores and picked 5 most useful and fashionable products from their Autumn/Winter collection, and today I'd like to share them with you guys! Please check out my 5 picks of must-buy items at GU this season 🙂
1. Washable Long Knit Cardigan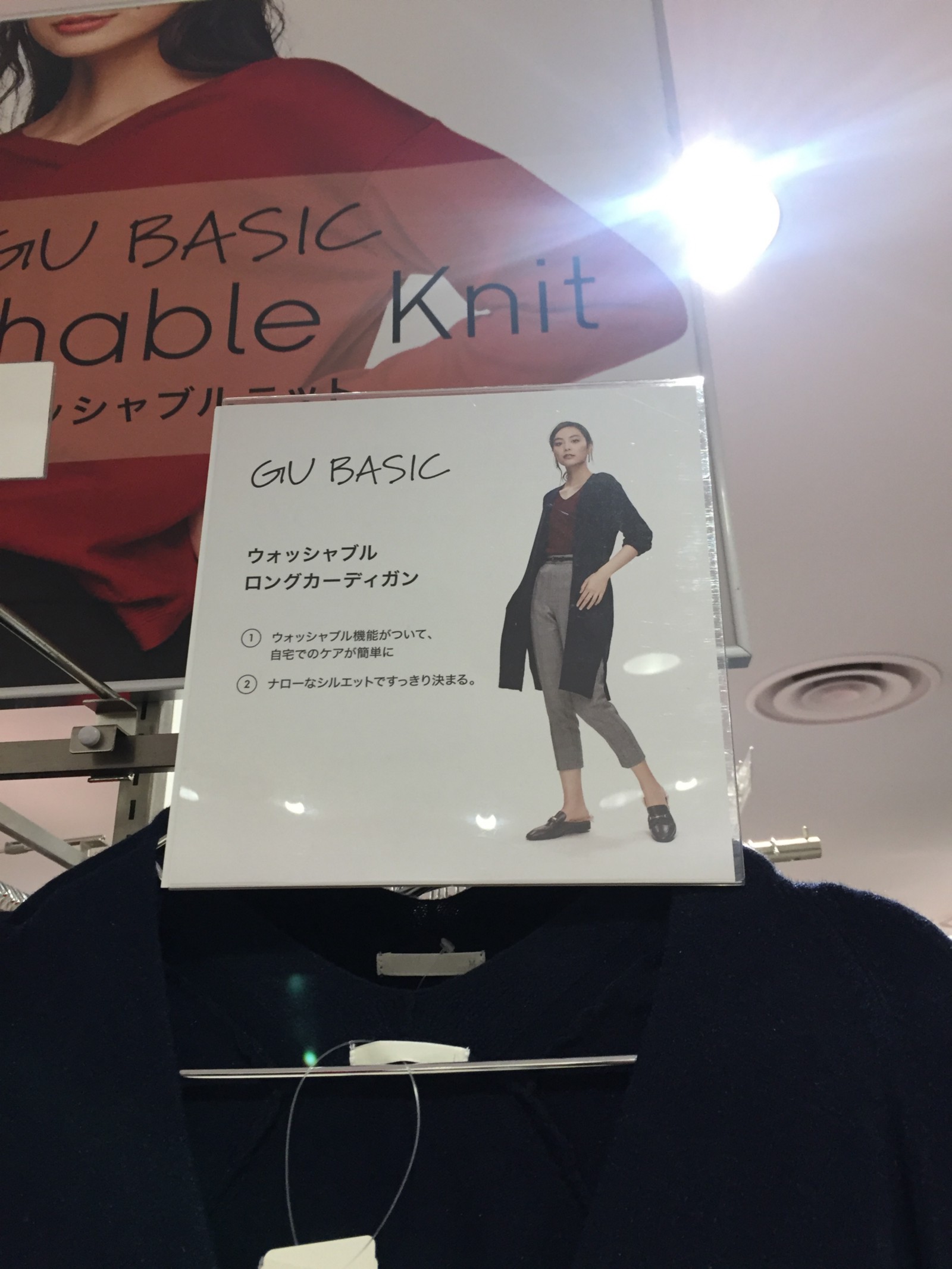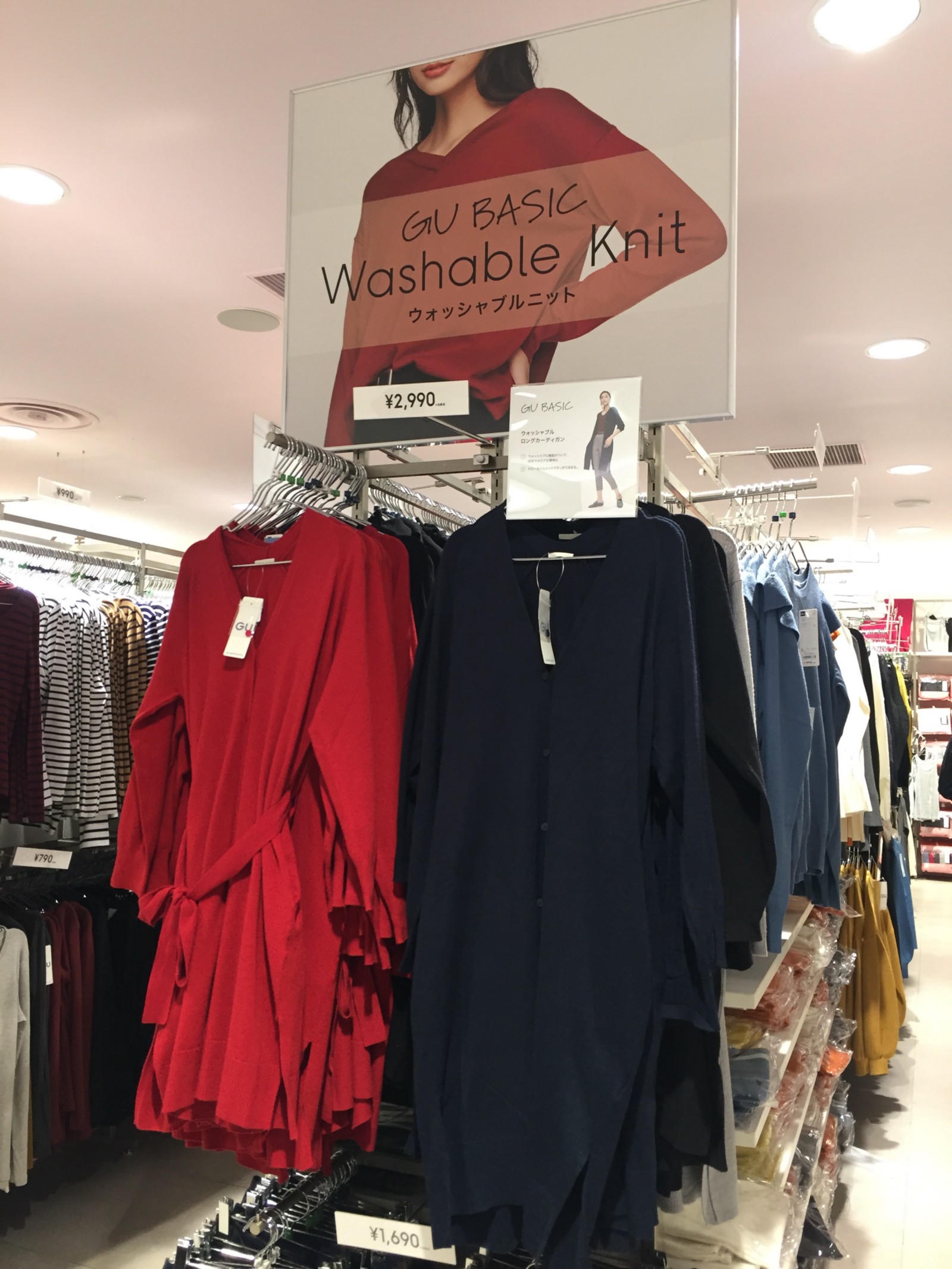 Made with soft touch material. The narrow silhouette designed cardigan makes your body line look more slender. Can be worn with or without an attached, adjustable belt.
Price: ¥2,900+TAX
Available in 4 colours:BLACK, RED, BROWN, NAVY
SIZE: XS,S,M,L,XL,XXL
2. Side Gore Boots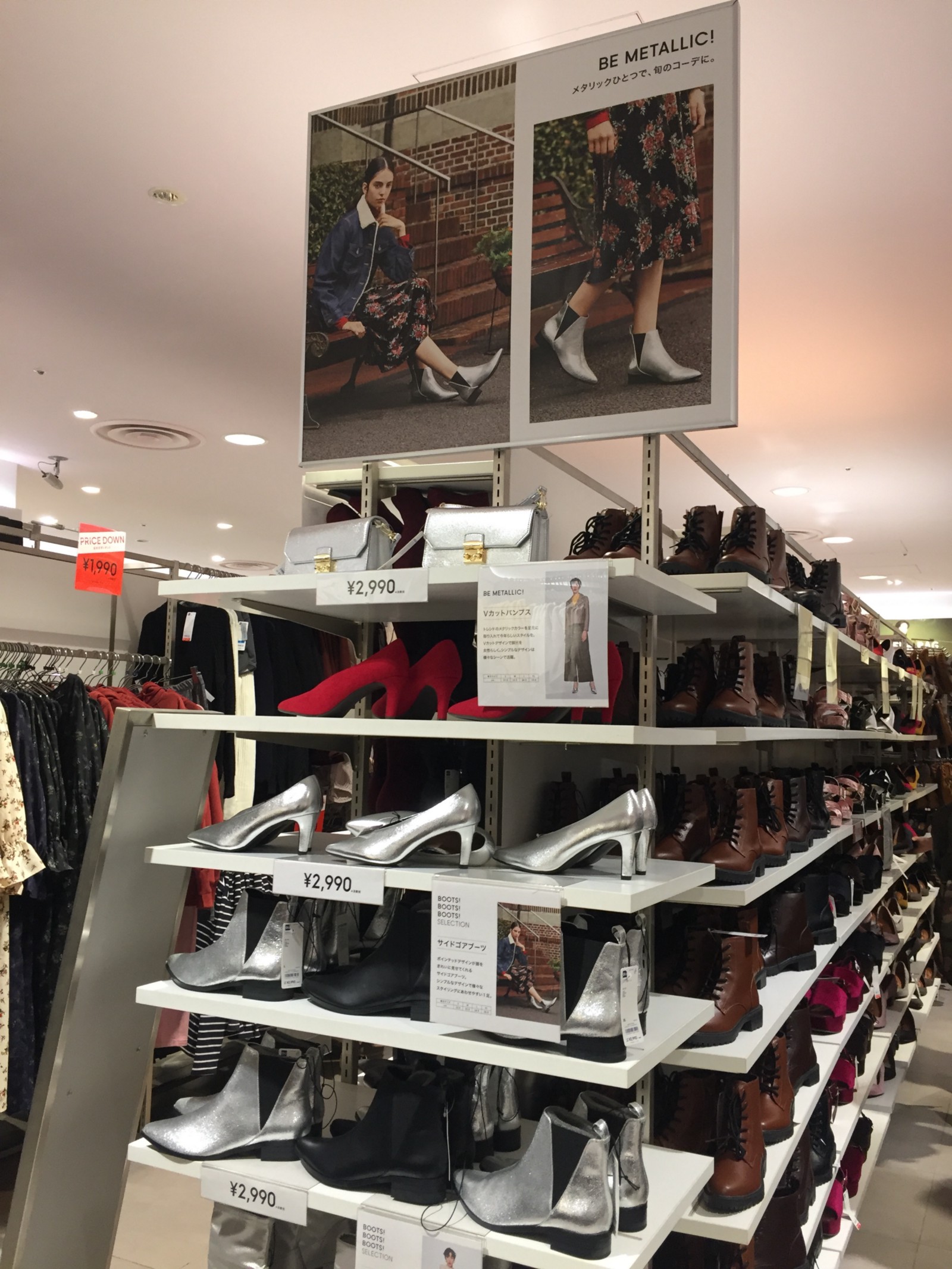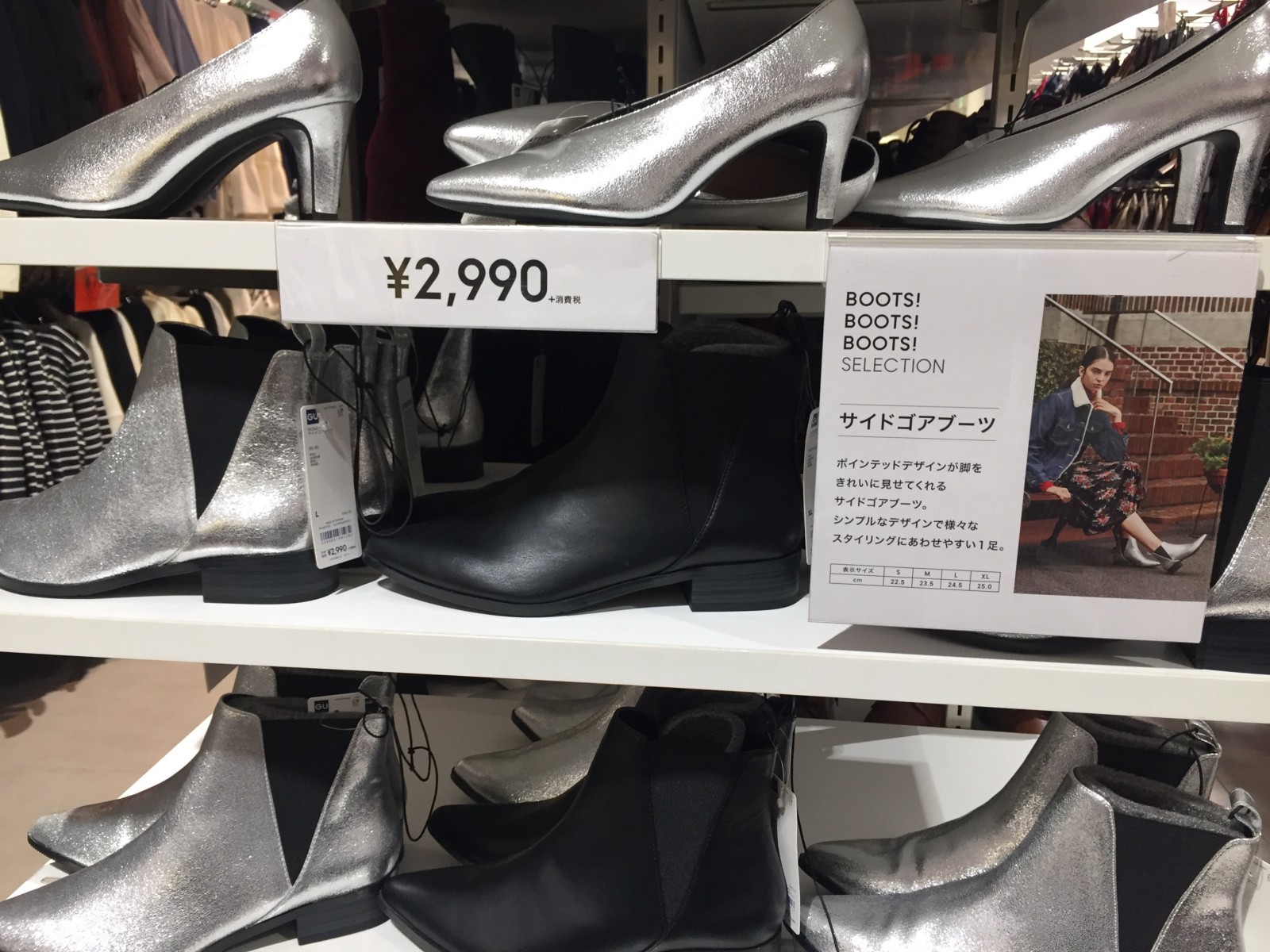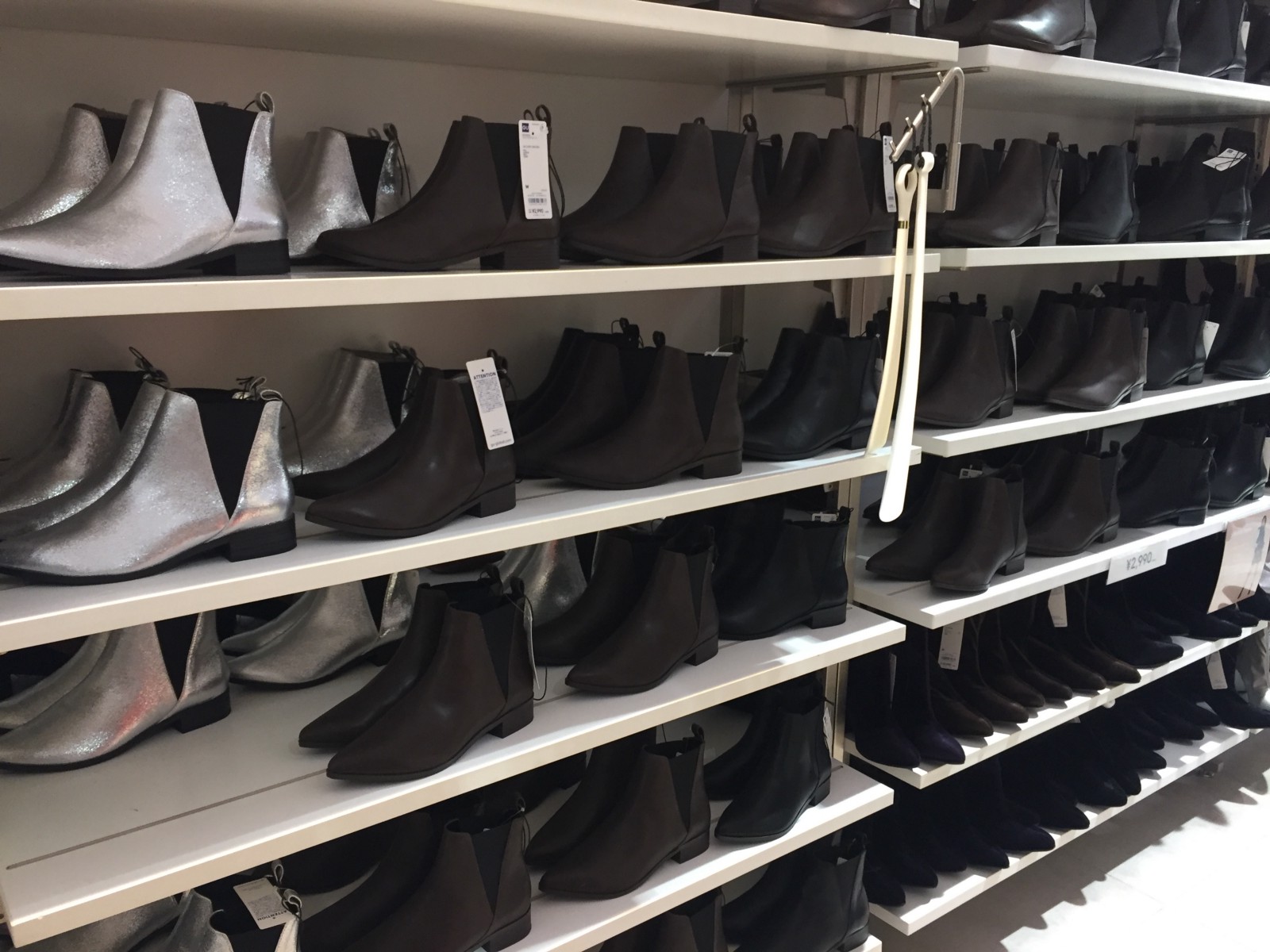 A must-have item for all year round! Why don't you pick metallic colour which is a trend of this season? The boots are made sightly smaller than actual size so it's recommended to choose 1–2 size up.
Price: ¥2,900+TAX
Available in 3 colours:BLACK, BROWN, SILVER(Metallic)
SIZE: S,M,L,XL
3. Sailor Moon meets GU Collection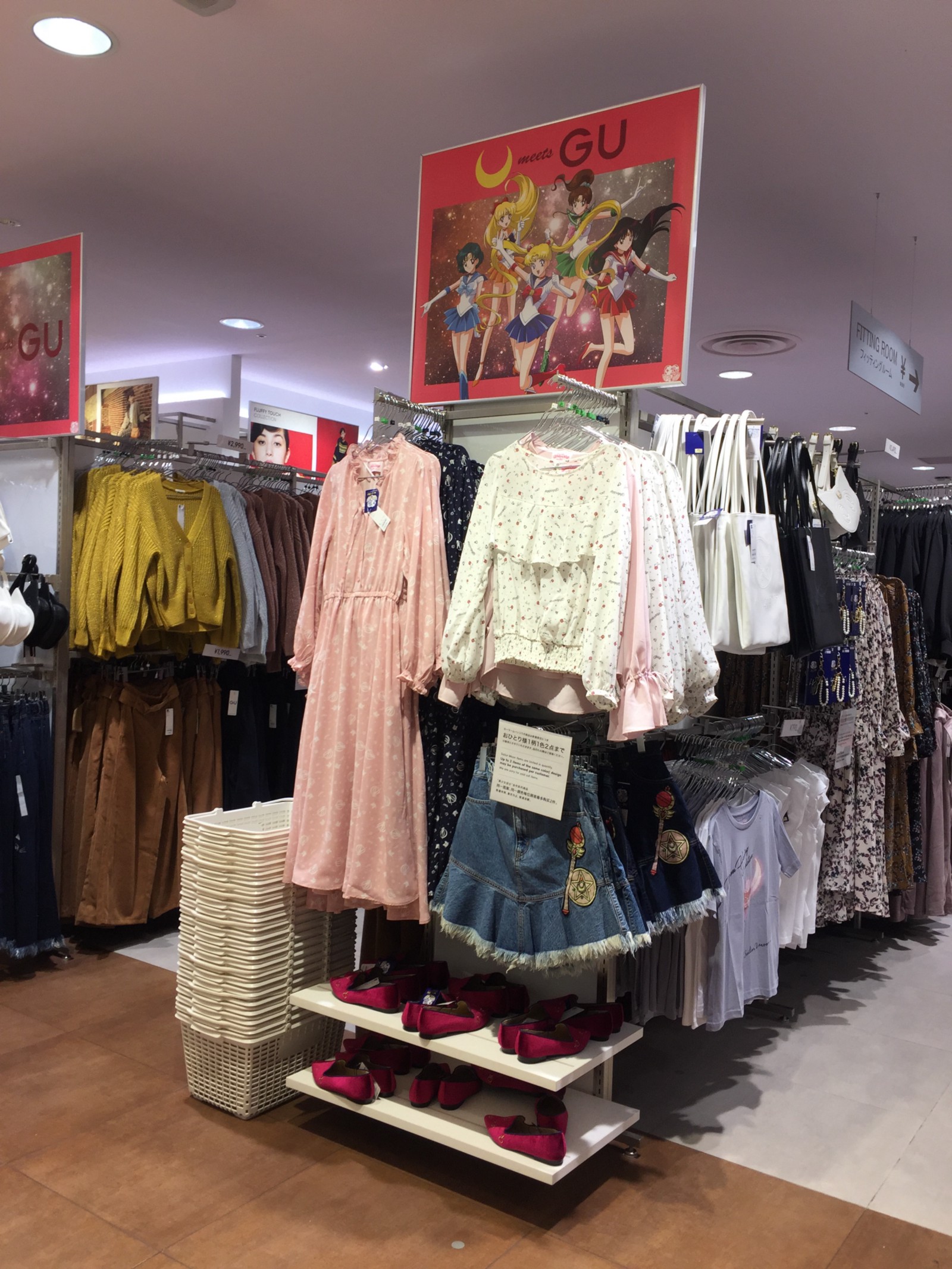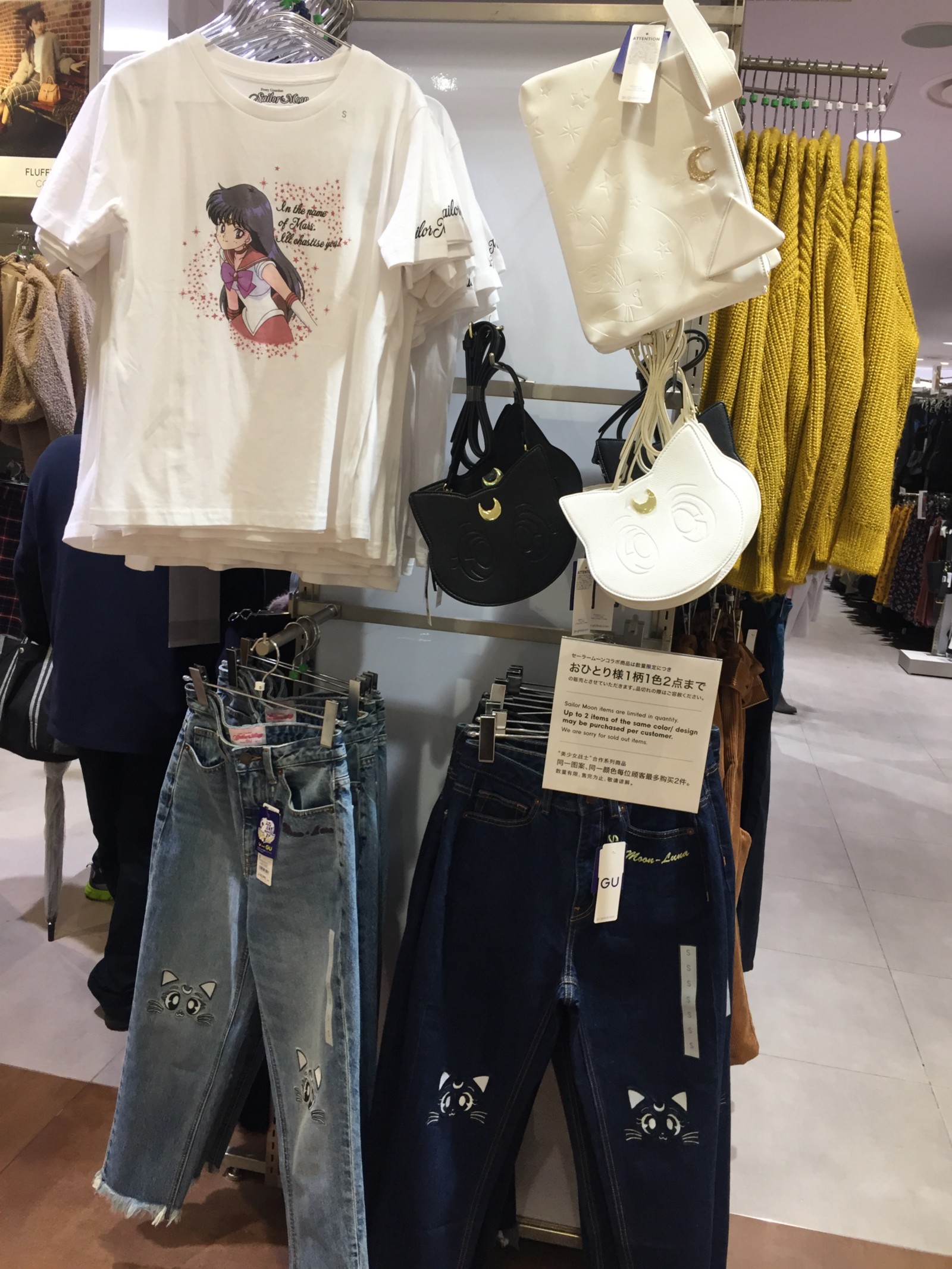 The exclusive collection collaborated with the popular girls animation, Sailor Moon. A variety of limited items are available such as printed dress, embroidered denim, bags and shoes. More items are due to be released on 23 November!
Printed Dress
Price:¥2,900+TAX PINK/NAVY
SIZE:S,M,L,XL
Embroidered Denim
Price : ¥2,900+TAX BULE/NAVY
SIZE:S,M,L,XL
4. Rib Turtleneck Sweater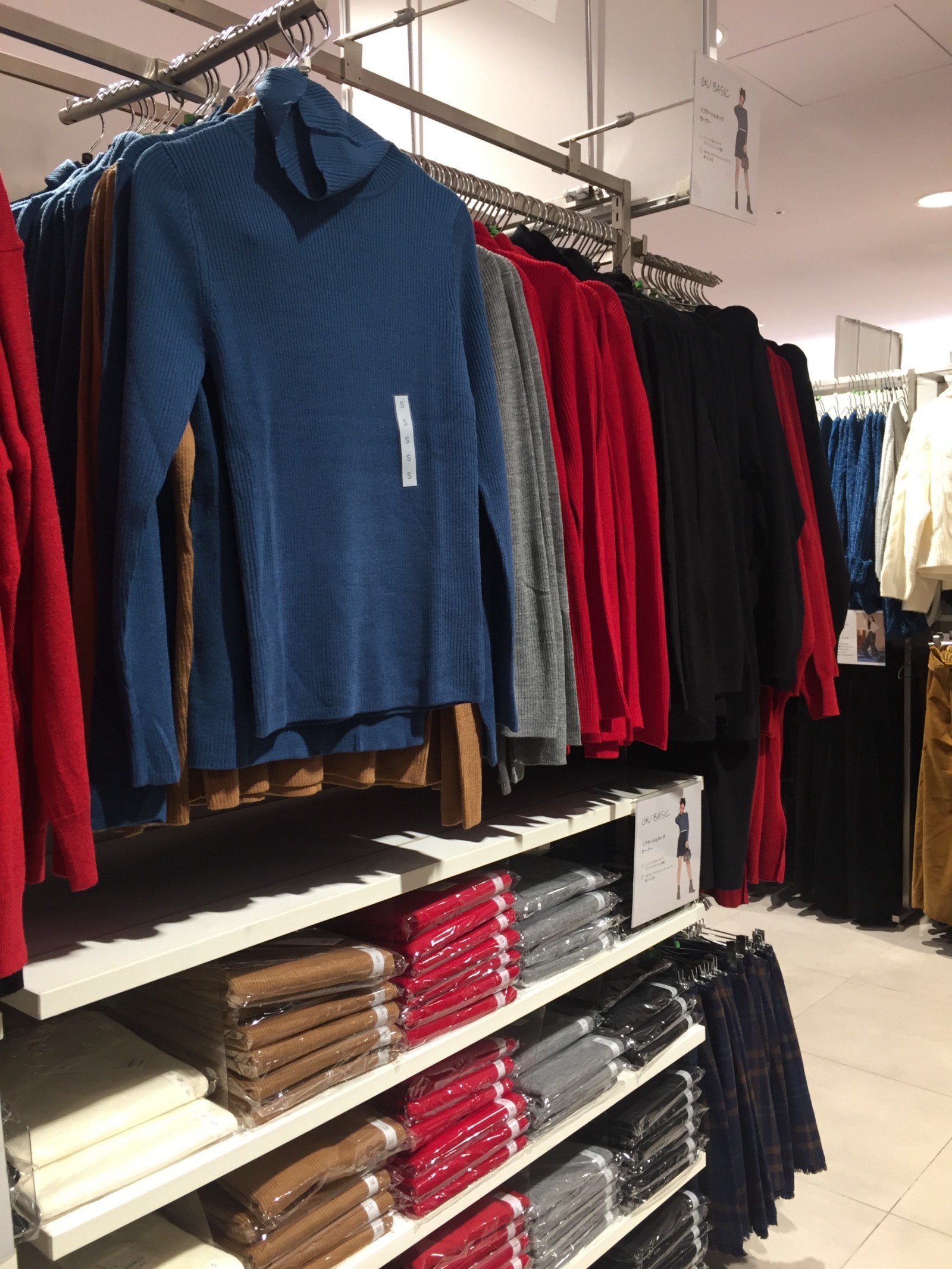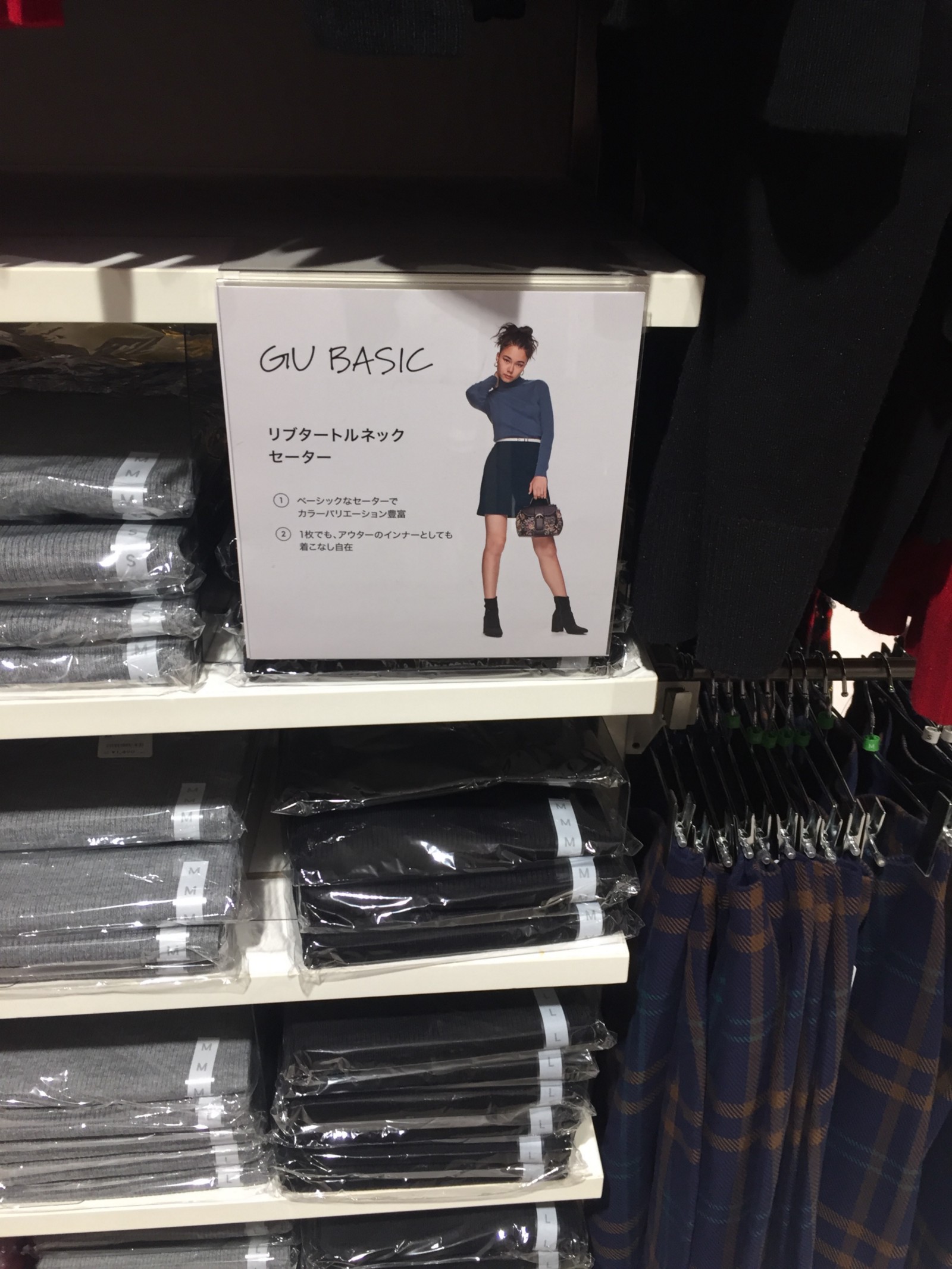 Simple yet the most useful item, the basic knit sweater is an essential item for your daily coordinate, and they are available in various colours.
Price: ¥1,490+TAX
Available in 6 colours:OFF WHITE, GREY, BLACK, RED, BROWN, BLUE
SIZE:XS,S,M,L,XL,XXL
5. Accessories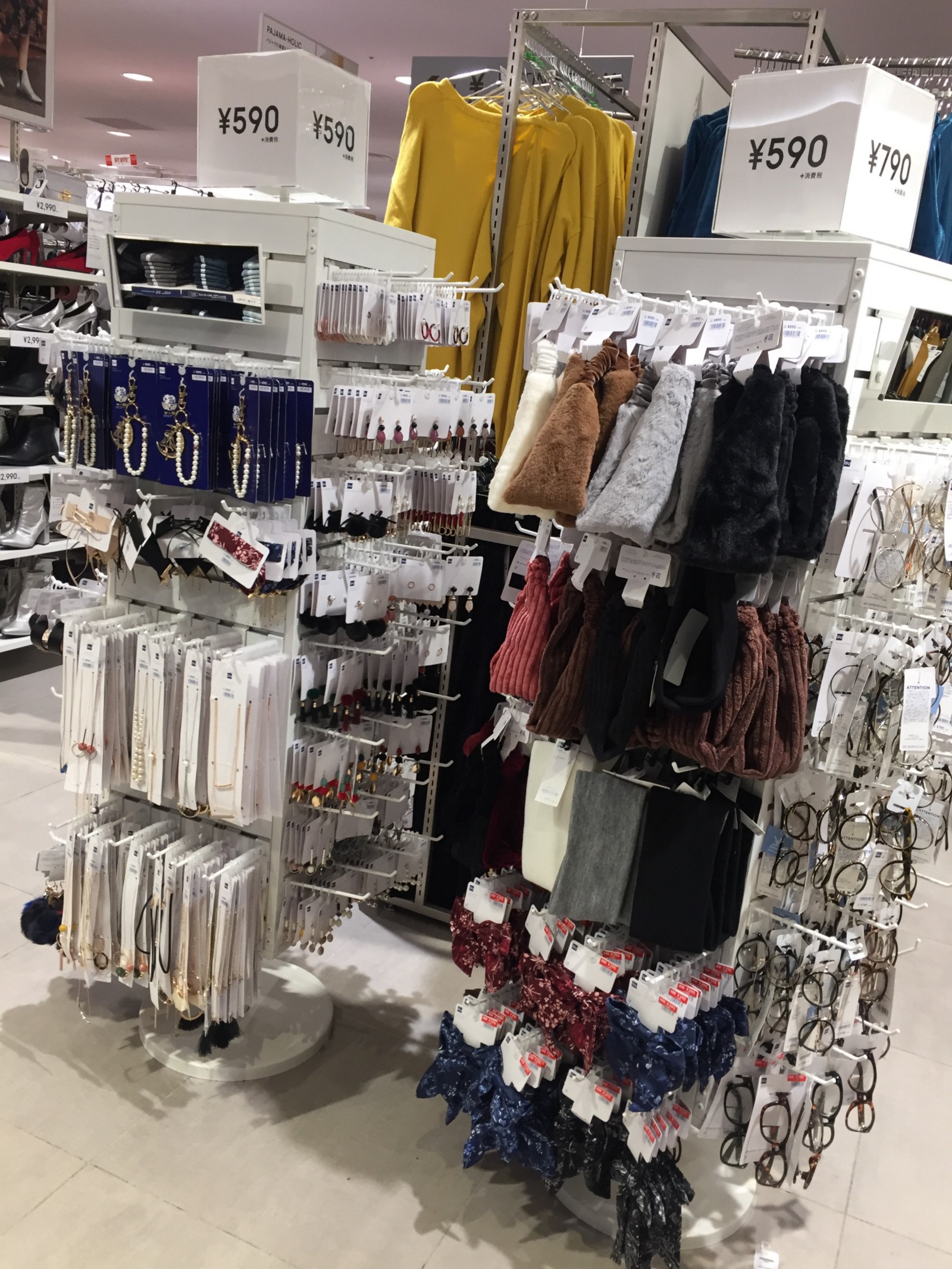 Earrings, necklace, hairband, scrunchie, fashion glasses, etc… a huge variety of accessories can be found at GU as cheap as 590 yen~. Pick seasonal fashion pieces and trend up your look this autumn/winter!
Which GU Store have I been??
-GU ジーユー Colette Mare Store
-Address: 1–1–7 Sakuragi-cho, Naka-ku, Yokohama, Kanagawa 231–0062
-Hours:11:00–20:00
---
Do you love shopping in Japan?? Looking for trendy but affordable shops like GU?? Then you may wanna ready these articles below, too!
▽ Related Articles ▽
▼ Editor's Picks ▼
---