Pokemon Center Mega Tokyo
New reopen with Pikachu Sweets, the first Pokemon GO store and Pokemon Card Game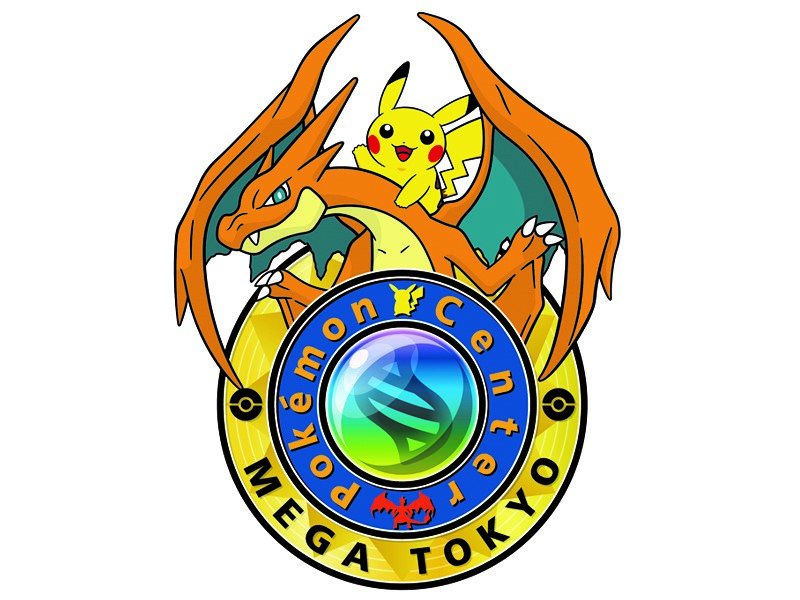 Great news for all pokemon fans who are coming to Tokyo from this year! Pokemon Center Mega Tokyo it's one of the first Pokemon Center and one of the biggest Pokemon stores in Japan. From the classics to the latest products, offers a huge variety of Pokemon merchandise and is a must-visit place for all Pokemon fans visiting Tokyo. The store is located on the 2nd floor of the Sunshine City in Ikebukuro, a massive shopping complex and has become one of the most visited places and a tourist attraction welcoming more and more visitors every year.
Recently Pokemon Center Mega Tokyo announced a huge expansion of itself, including a takeaway style cafe, Pikachu Sweets and two new stores, the world's first Pokemon GO official store and the biggest Pokemon Card Game Station. So all pokemon fans who are coming to Tokyo from this year are in a rage because now they can enjoy their favorite game in various ways and spend hours looking at all that this new space has to offer!
You want to know more about all you can find in the new Pokémon Center MEGA TOKYO? I myself have been recently and in this article I show you the place first hand! Let's become Pokemon trainers and gotta catch 'em all! 😉
Pokémon Center MEGA TOKYO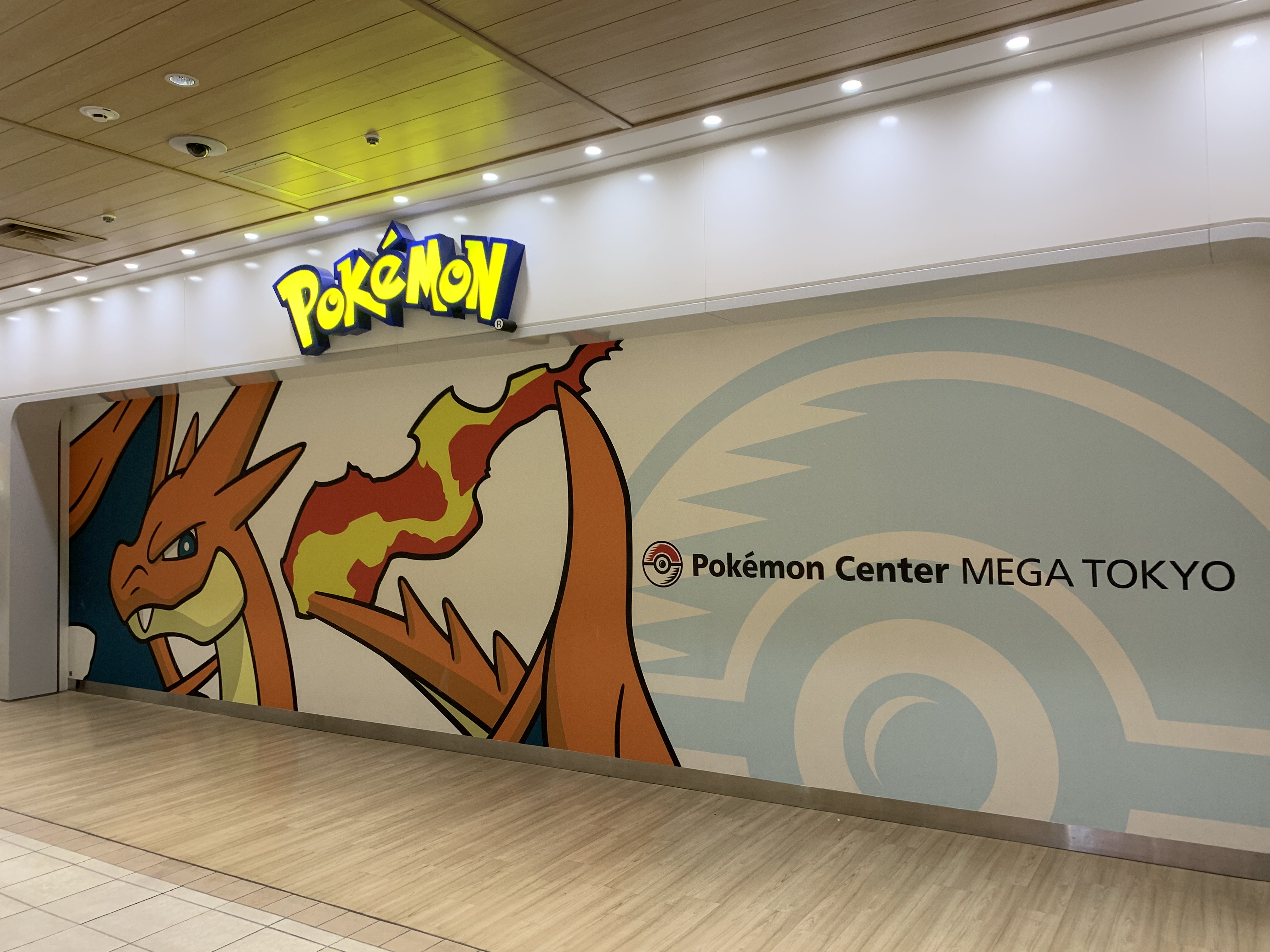 It's the main store, and as I said before, one of the largest Pokemon Center in Japan. And it will still be bigger! Currently the store is still under renovation because they want to expand it. The new store is scheduled to be completed in April 2020. But don't worry, they have enabled a part of the space to be able to continue selling while the reforms are finished so if you're going to be in Tokyo before April 2020 you can go anyway and get exclusive items of your favorite game.
As in all Pokémon Center, we can find diverse merchandising about the game, from kitchen supplies to stationery, going by travel gadgets and clothes & cosmetics. But one of the best parts for me is that you can find plush toys of different sizes of all Pokémon and their evolutions lined up by order of Pokedex.
Pikachu Sweets by Pokémon Cafe
Although it sells adorable cupcakes and coffees with milk, Pikachu Sweets is not exactly a cafe, as many might think. Pikachu Sweets is a new style of Pokemon Cafe dedicated to a take-away menu. Inside there is an area where you can enjoy your consumption, but they don't have chairs, only two very large tables that you have to share with other customers. Therefore, although there is often have a line to buy, it doesn't get very long since people take the consummation and leave. Of course you can also make the order to take-away.
Unlike the Pokémon Cafe, they don't have elaborate dishes, but their cupcakes are super cute and you can also order ice cream, pudding in a glass cup with the Pikachu face (can take the glass with you), some hot and cold drinks and a pretty cookies that are perfect as souvenirs. Take a rest and spoil yourself with a Pikachu sweet cupcake after hours of shopping!
Pokémon GO Lab.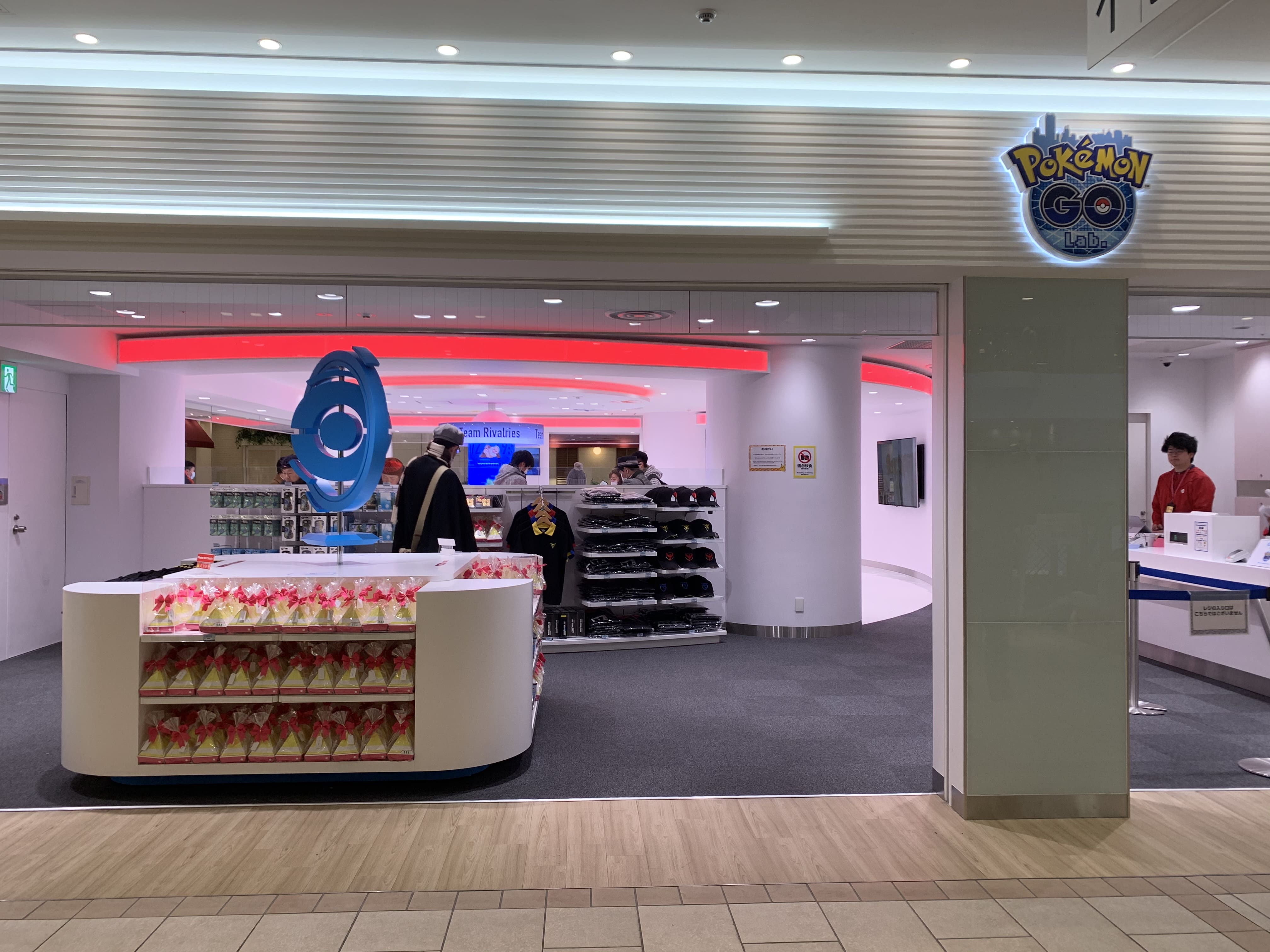 Pokemon GO became one of the most famous mobile games of the moment and especially in Japan it has thousands of players. While in other countries after the euphoria of the moment the game has gradually been forgotten, in Japan it's common to see dozens of people standing outside of some buildings, stations, parks, etc. If you pay attention at their phones, everyone is playing Pokemon GO, doing a mission or catching a special Pokémon. So it's not surprising that in the end Nintendo has decided to create a specific Pokemon GO store, where you can buy specific items of the game, such as your team's cap or a gift box! The store is still small but they will probably be adding more items to their catalog!
Pokémon Card Game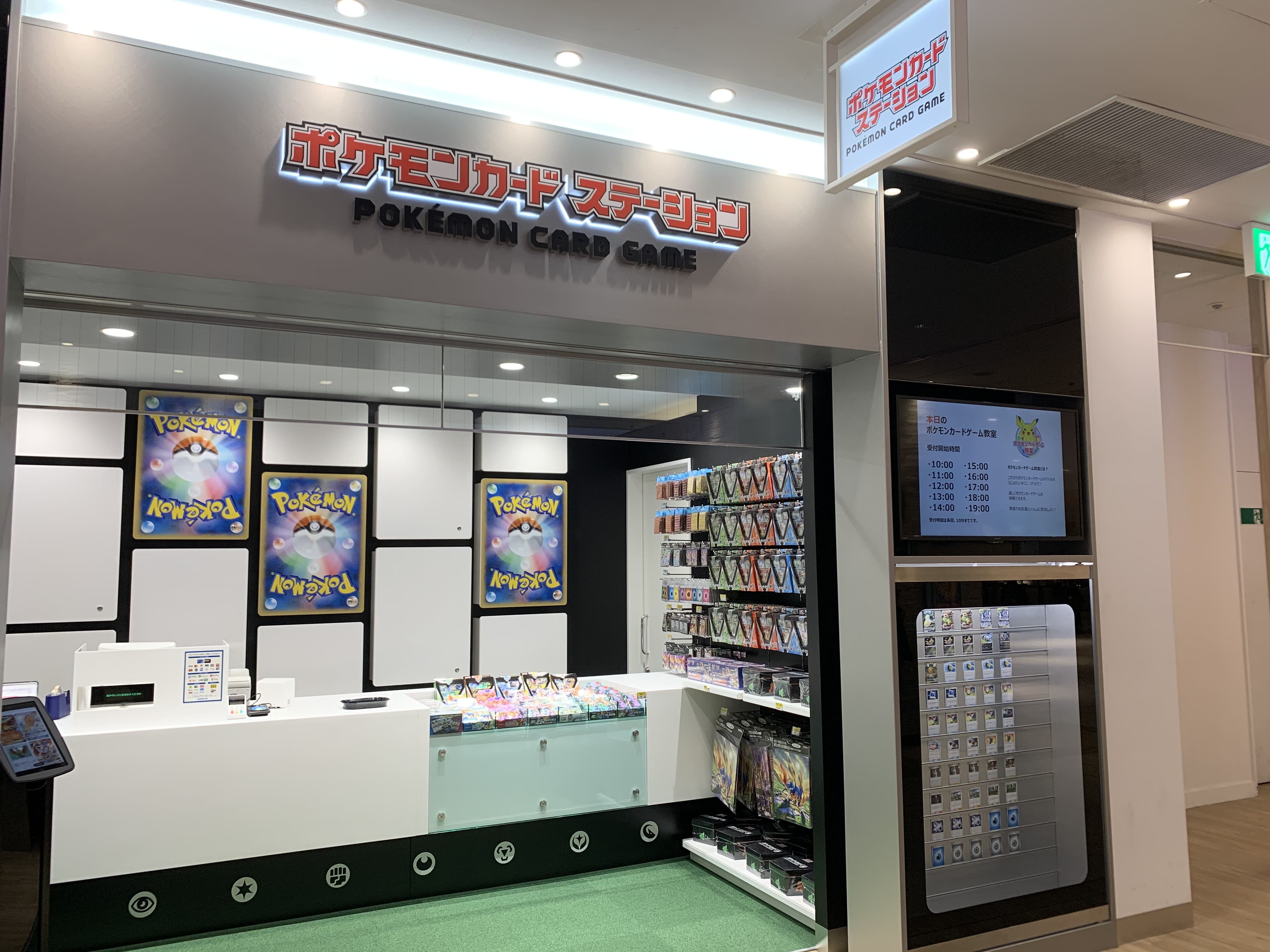 As the name suggests, this store is dedicated to the card game for Pokémon. They don't only sell material related to the card game such as special cards, card cases, etc. but there's also an area where you can play with other people and some days they have special events. It's biggest Pokemon Card Game Station, so if you like the card game or you don't know it yet but you want to start playing, this is a good place to talk to the staff and ask for recommendations and get unique items that will be the envy of your friends.
Extra: Kids Space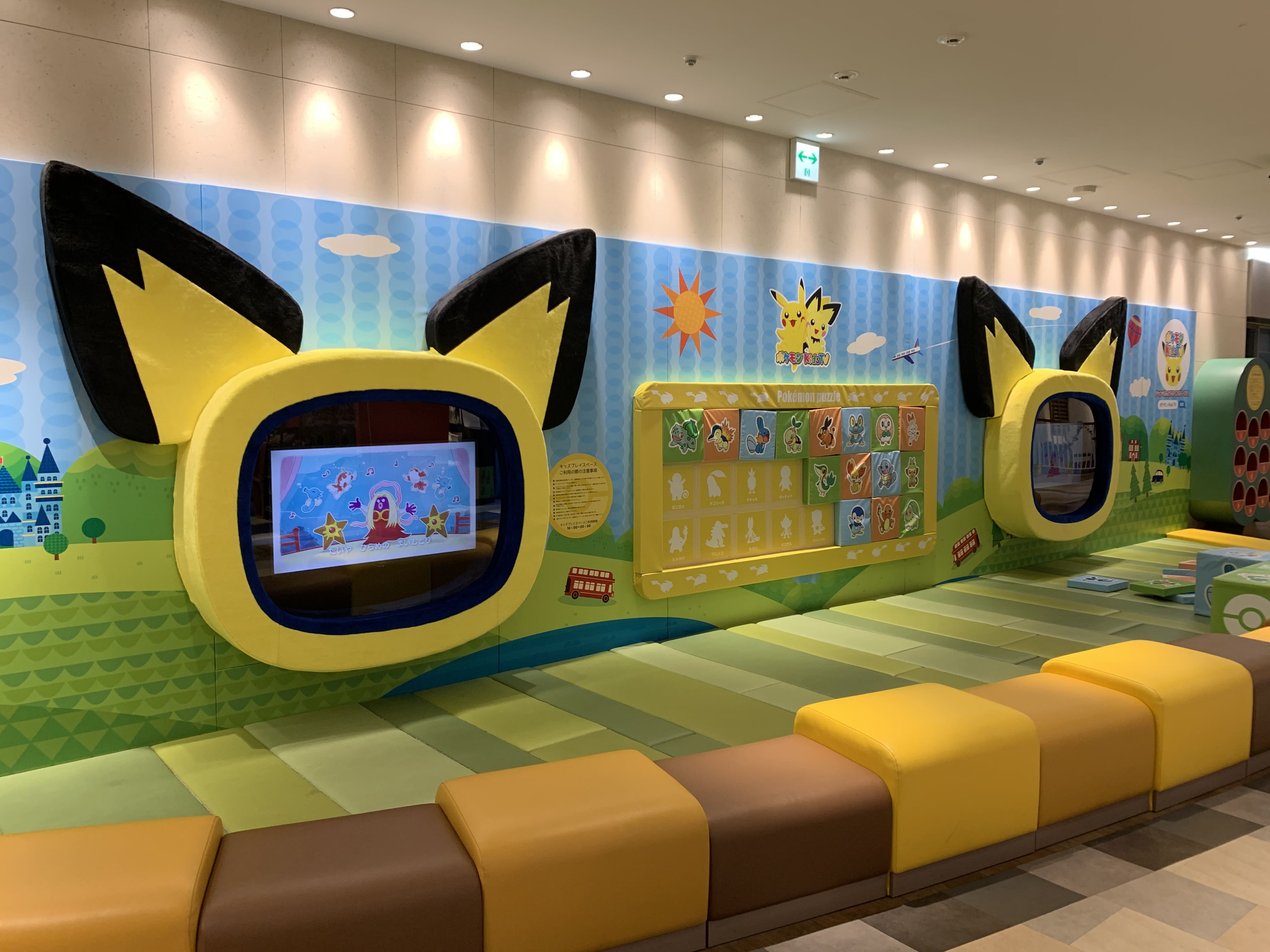 And if you travel with children, they have made a space for the little ones to play and have fun too!
Information:
Location: 2F Sunshine City alpa
Access: 3 mins walk from Higashi-Ikebukuro Station (東池袋駅)/ 8 mins walk from Ikebukuro Station (池袋駅)
Business hours: 10:00–20:00
Thanks for reading! For more information about Pokemon in Japan, here are some more articles that you may wanna check out 😆
▽Related Articles▽
▼Editor's Picks▼
---