3 Best Otaku Towns in Tokyo for Anime and Manga
Tokyo Towns with Anime, Manga and other Otaku Cultures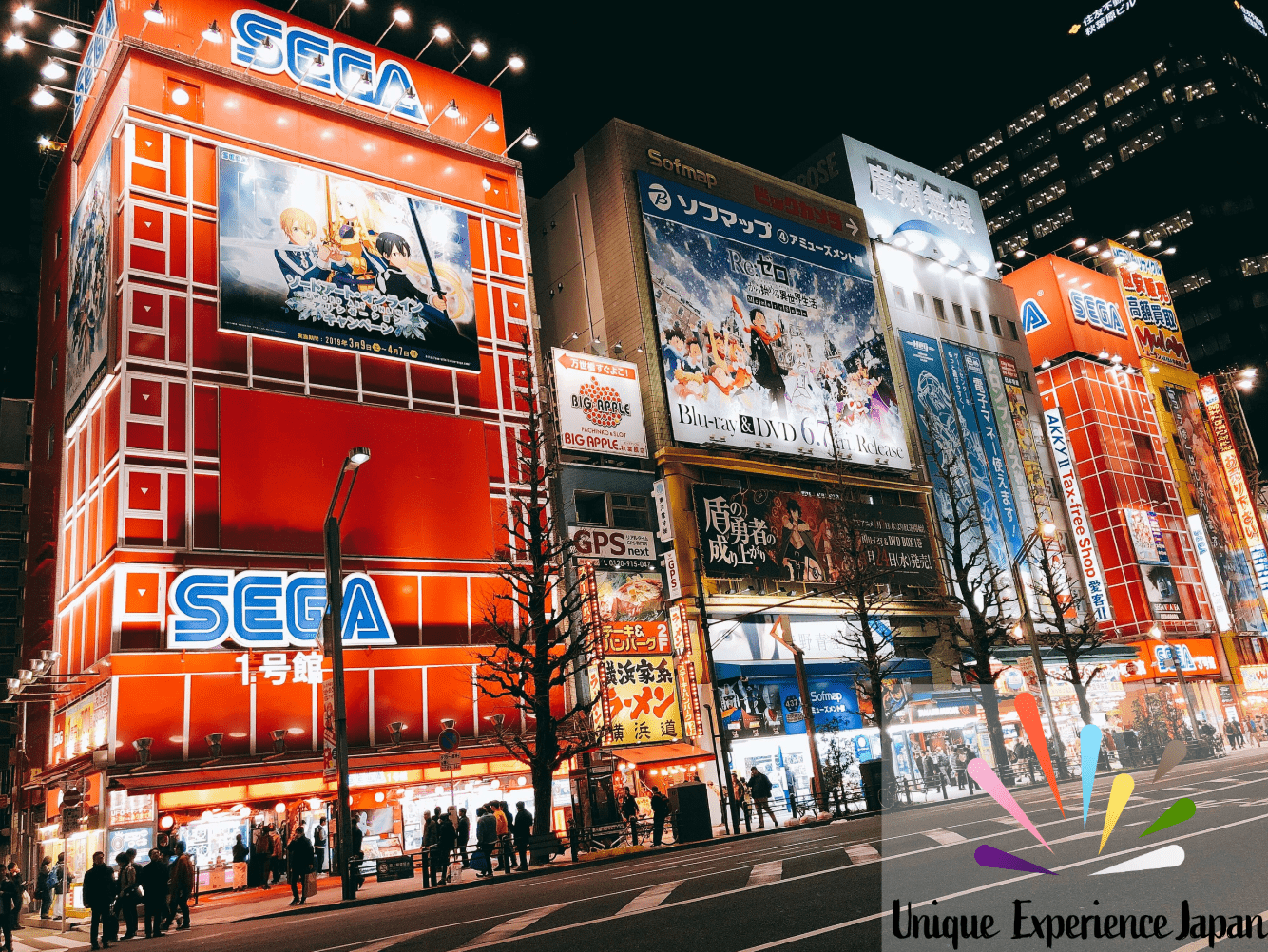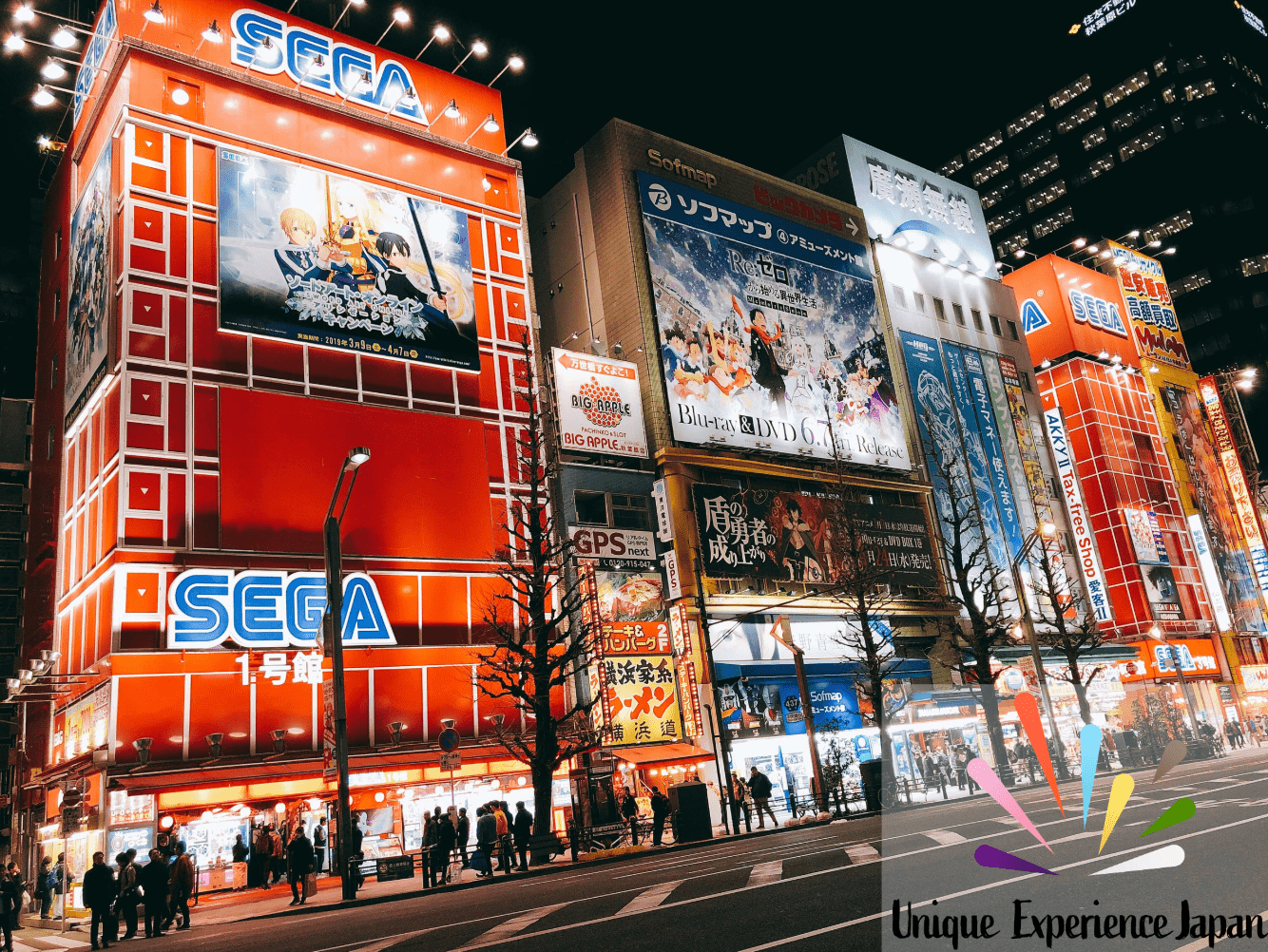 Do you know what the trend of travel in Japan is? Japanese culture is one of the targets foreign tourists who visit Japan aim at. Unique Japanese culture has a range from traditional culture to pop and modern one. What is now the hottest in those interesting cultures is Otaku culture, a kind of the pop culture. The capital Tokyo is the city which is filled with the Otaku culture including Anime, Manga, idol pop singers groups, video games, computers, high-tech devices and so on.
Characteristics differ from one town to the next in Tokyo, and there are some towns Otaku people like in Tokyo. Each Otaku town is also different in fields of expertise of the pop culture. For example, some towns are famous for Anime and Manga, and others for electronics.
Today, I'd like to introduce 3 major Otaku towns in Tokyo where numerous stores for Otaku stand: Akihabara, Ikebukuro and Nakano. Akihabara is already famous and popular town for foreign visitors, however, there are some less-known towns in Tokyo for Otaku. Let's explore Tokyo deeper with the Otaku culture.
Akihabara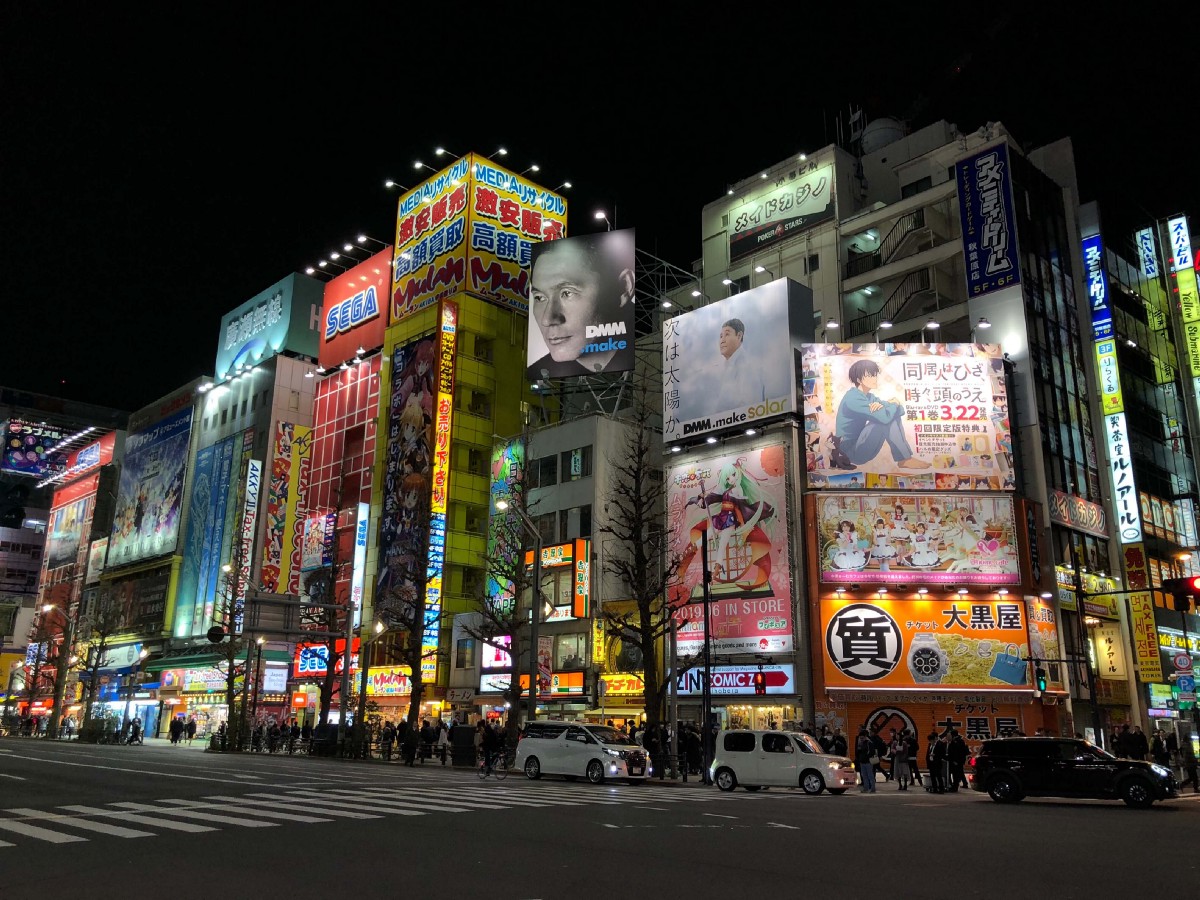 It is Akihabara to embody Japanese pop culture and Otaku culture. Akihabara is one of the most popular tourist destinations in Tokyo and famous Otaku town visited by international geeks. Of course, Japanese geeks frequently visit Akihabara for the lineup of Otaku shops. There are numerous shops specialized for items related to Anime, Manga, Japanese idols, and video games. Some quite popular shops are listed here: Animate (アニメイト), Mandarake Complex (まんだらけ コンプレックス), Toranoana (とらのあな), Akihabara Gamers (AKIHABARAゲーマーズ) and so on. You can also see a large number of characters' model figures displayed in the showcase in any number of places.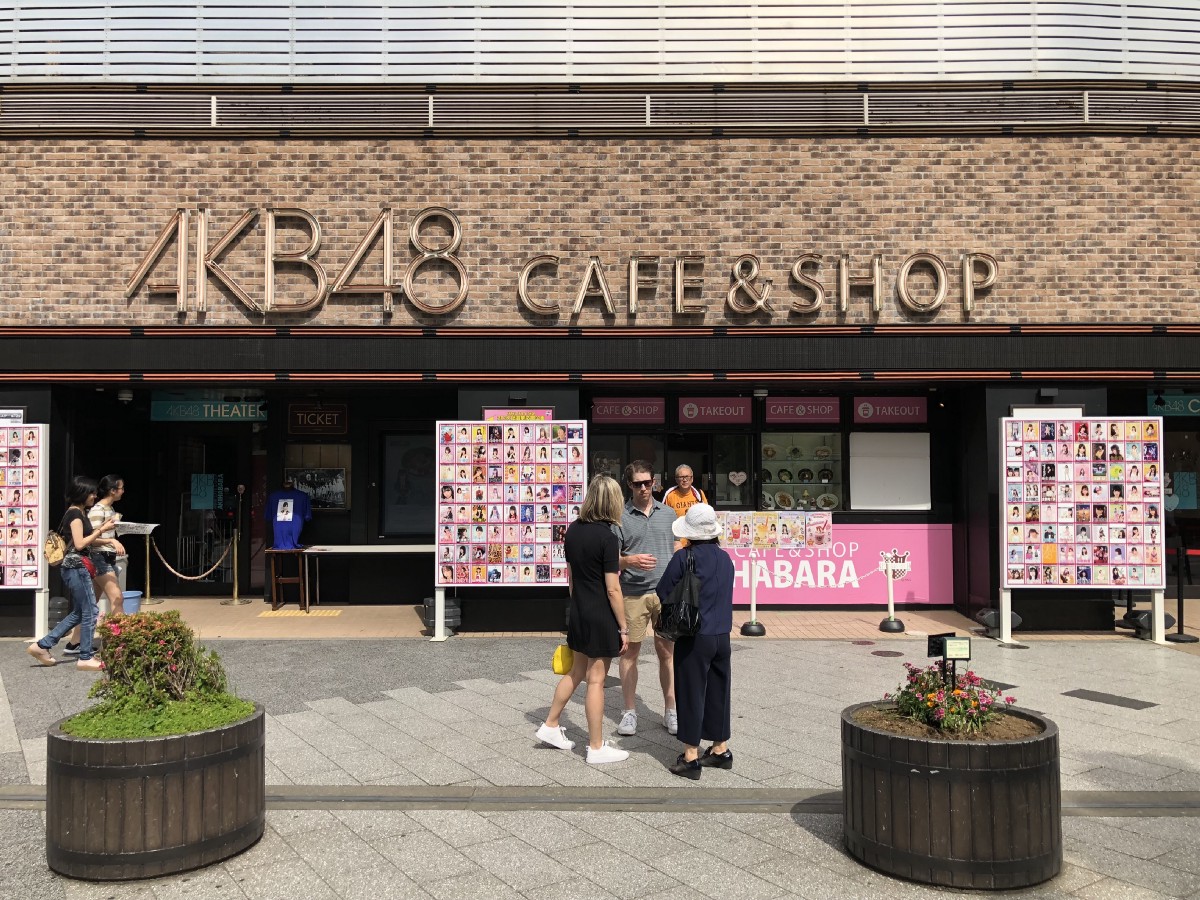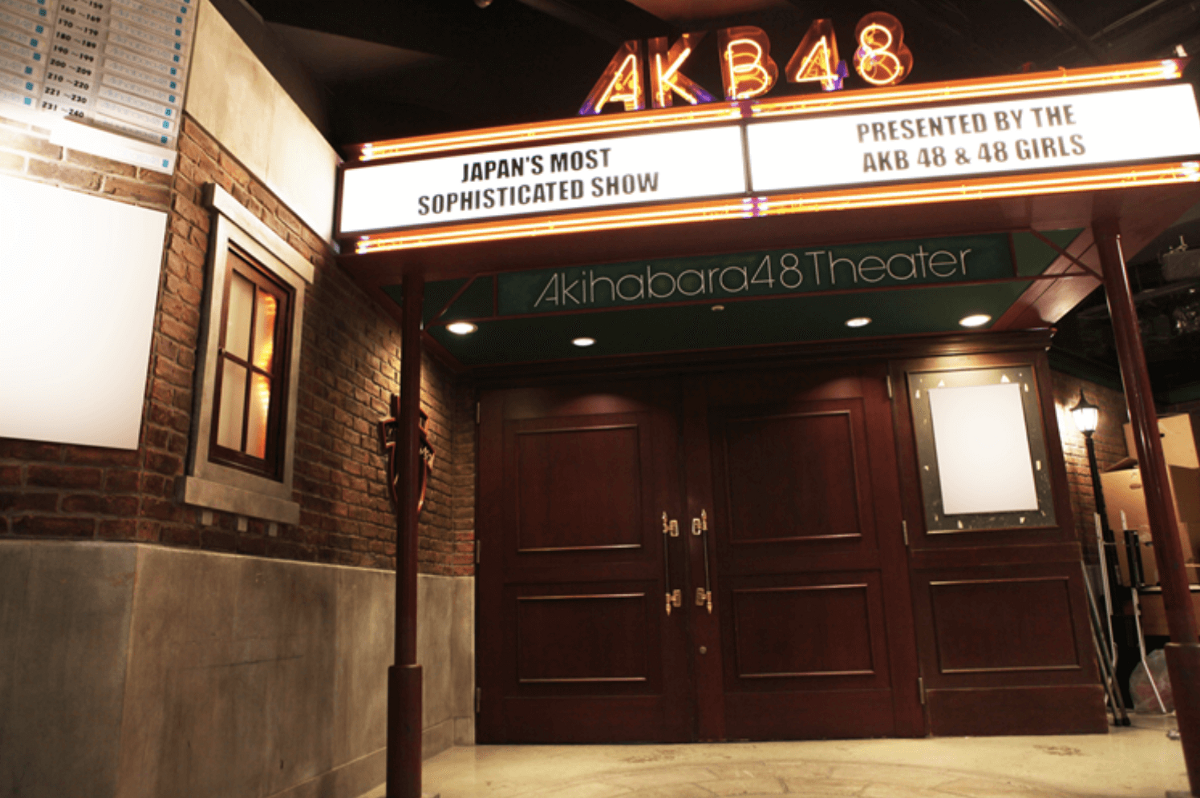 The Otaku town is also home to AKB48, which is one of the most famous and popular girl idol groups in Japan. AKB48 Theater is located on the 8th floor of Don Quijote Akihabara where they regularly give a live performance. In front of Akihabara Station, AKB48 Cafe & Shop is located, offering special dishes with the theme of AKB48 and exclusive items which are only sold there.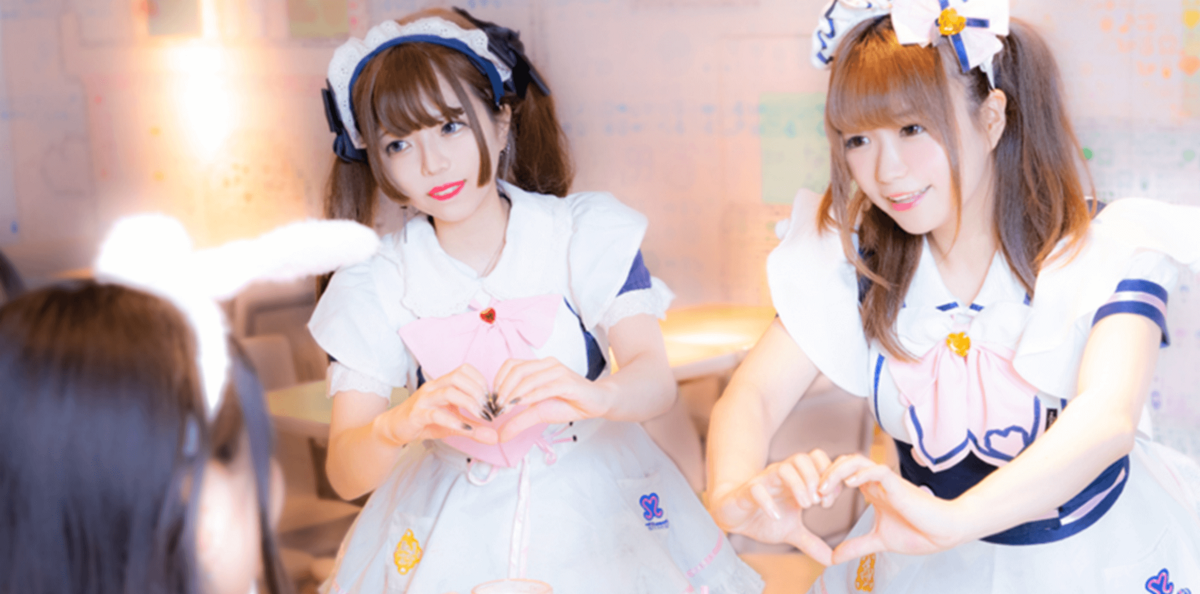 Maid Cafe is a part of the Akihabara's essence, and you are welcomed and served by waitresses dressed as maids. If you want to experience the unique Otaku culture, maid cafes like Maidreamin (めいどりーみん) are highly recommended to visit. Akihabara also has lots of amusement arcades where there are various video, online, crane games, etc. SEGA, which you can find just after going out the Denkigai-guchi exit of Akihabara Station, is one of the largest amusement arcades in Tokyo.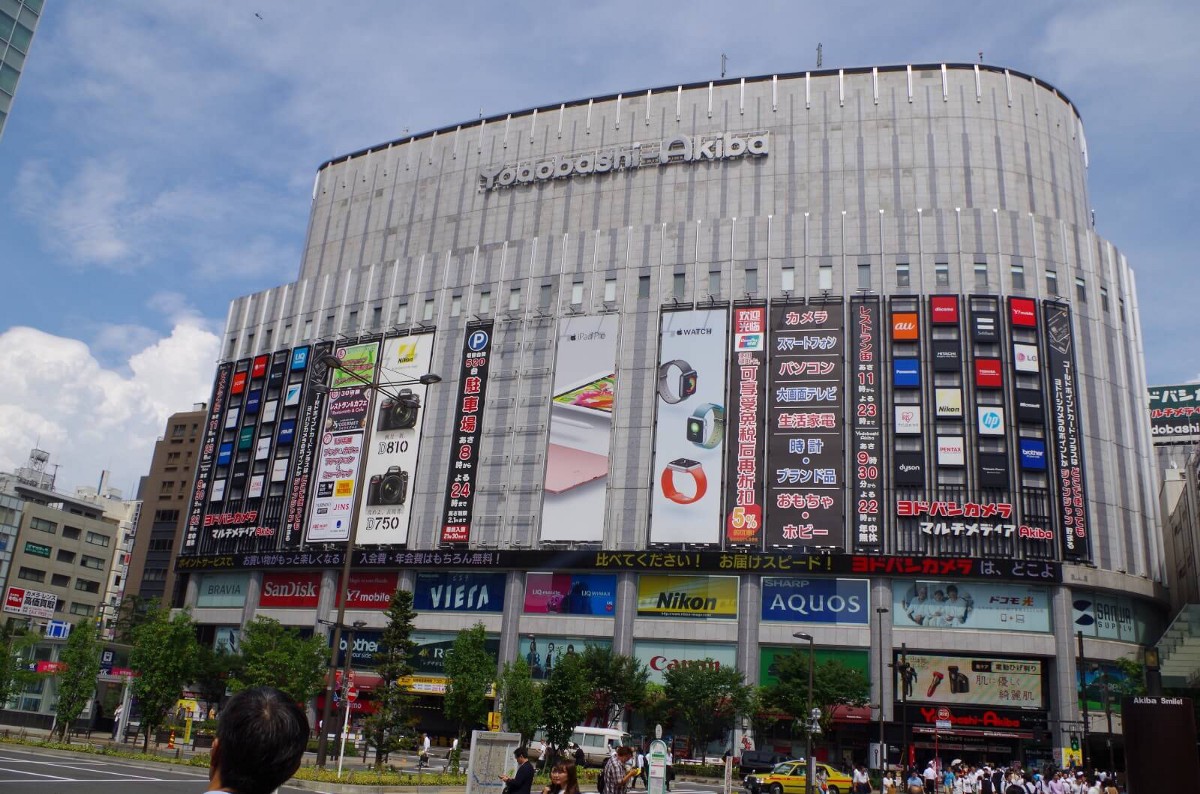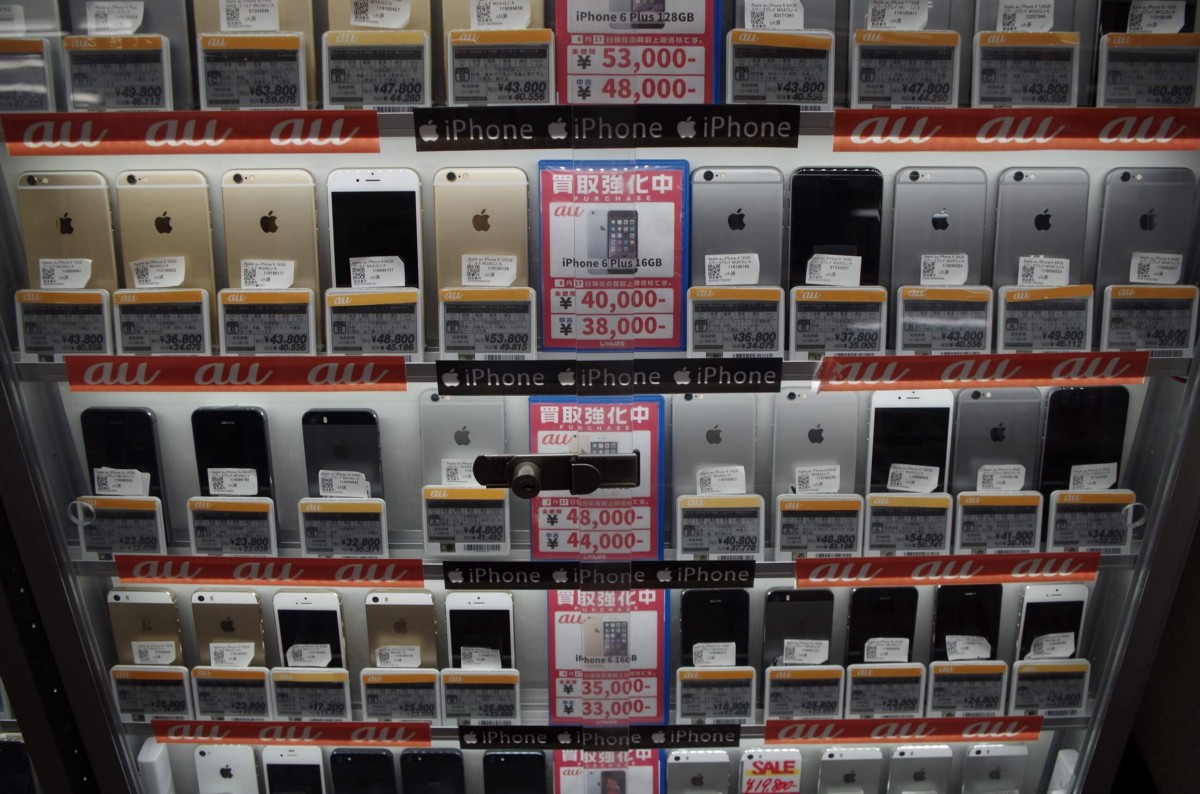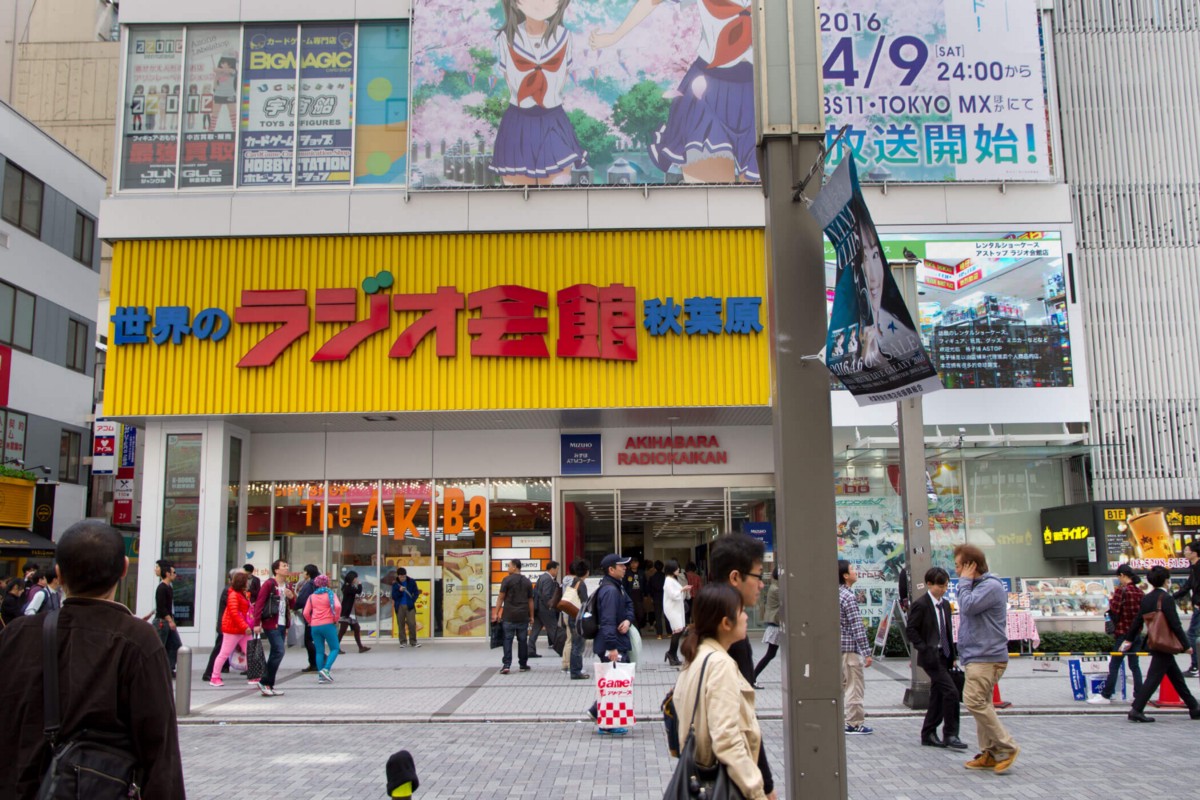 Moreover, you can also enjoy shopping electronics at Yodobashi-Akiba, just in front of Akihabara Station. Yodobashi-Akiba is one of the largest electronics stores in Tokyo offering a wide range of lineup from latest and classic devices to Japan-limited products such as toilets and rice cookers. You may find the apple products like iPhone and Mac at a bargain price at Janpara (じゃんぱら). Radio Kaikan (ラジオ会館) housing plenty of unique Otaku shops is recommended to visit, too.
▽Book this highly recommended tour in Akihabara with the special discount code "5DC2FHGN"▽
Ikebukuro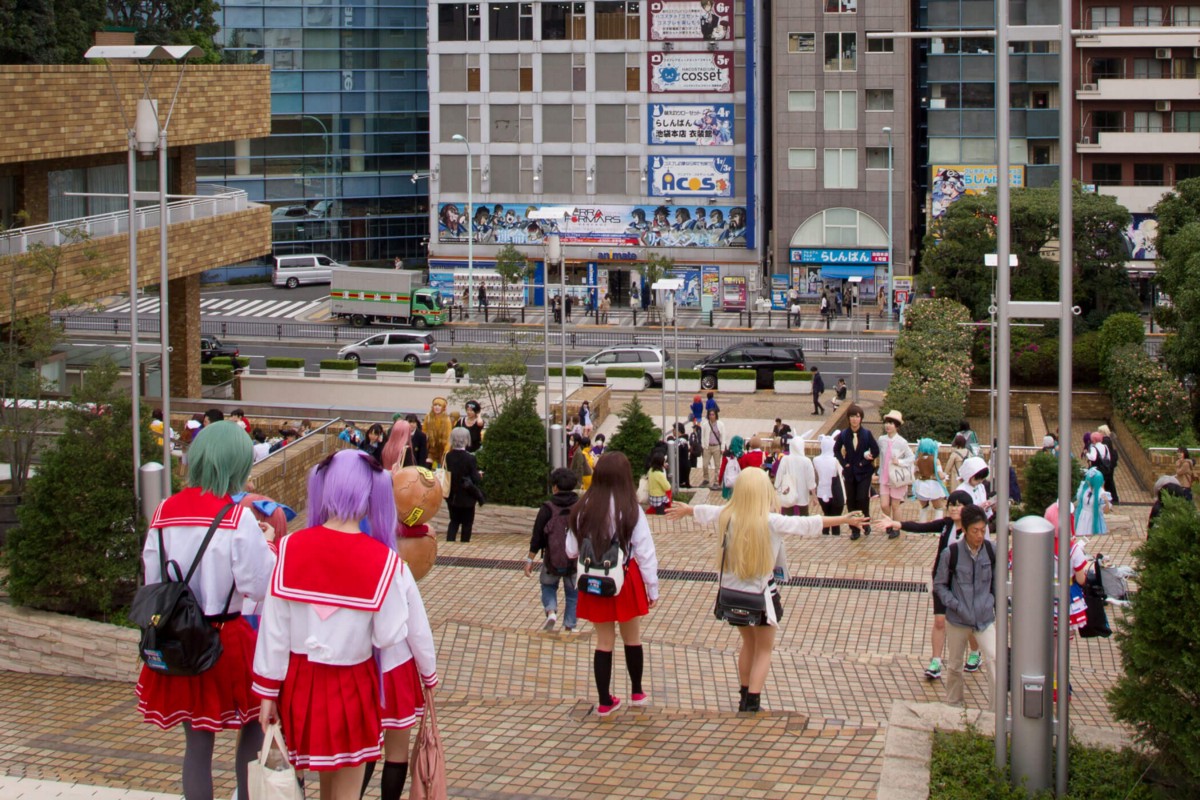 Ikebukuro is a hidden town for Otaku in Tokyo, located near other popular tourist towns such as Shibuya and Shinjuku. People visit Ikebukuro for various reasons: some people looking for cutting-edge electronics at a bargain price and others in their requests to purchase Anime and Manga goods or participate in Cosplay events.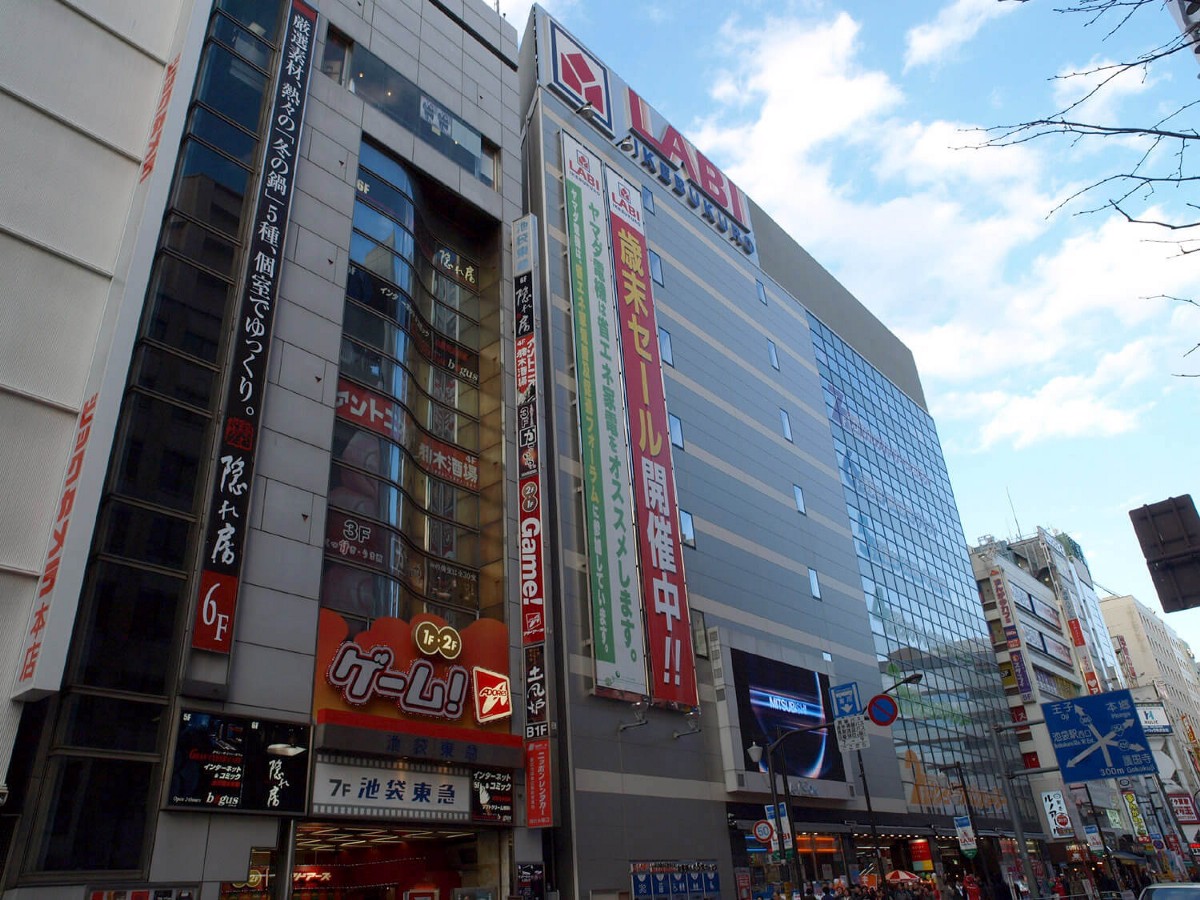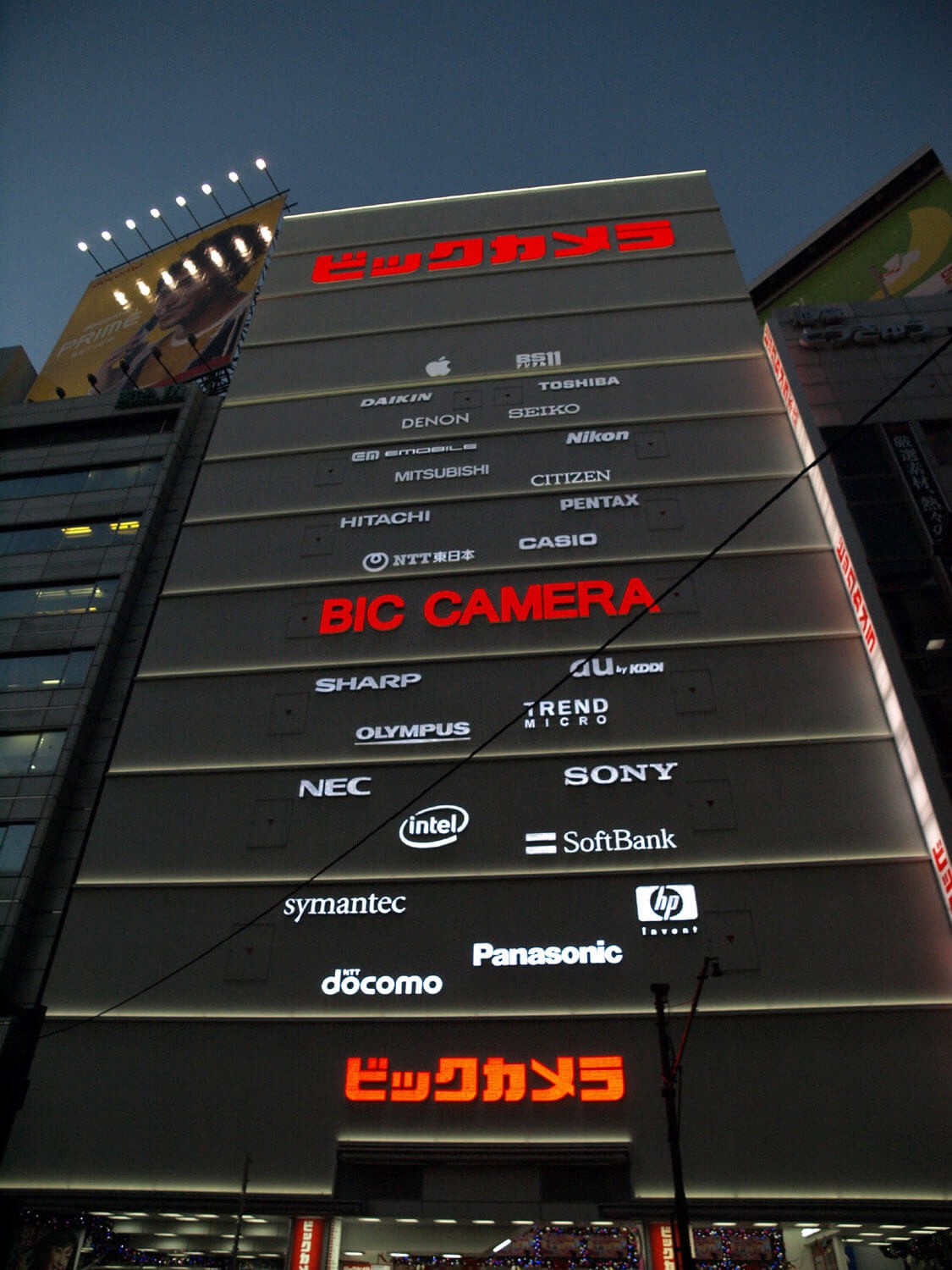 There are several Tokyo's largest electronics stores on the east side of Ikebukuro Station. BIC CAMERA (ビックカメラ) is one of the most famous and largest electronics chain stores, and its main branch with total 9 floors stands in Ikebukuro. Yamada Denki LABI Ikebukuro (LABI ヤマダ電機 池袋総本店) is another largest electronics store, located facing BIC CAMERA. They offer a huge selection of products from the latest computers and smartphones to audio devices and wellness products. Gadget geeks will be satisfied with those lineups of the products. The electronics retailers in Ikebukuro are famous for their competitive deals for density of competing shops.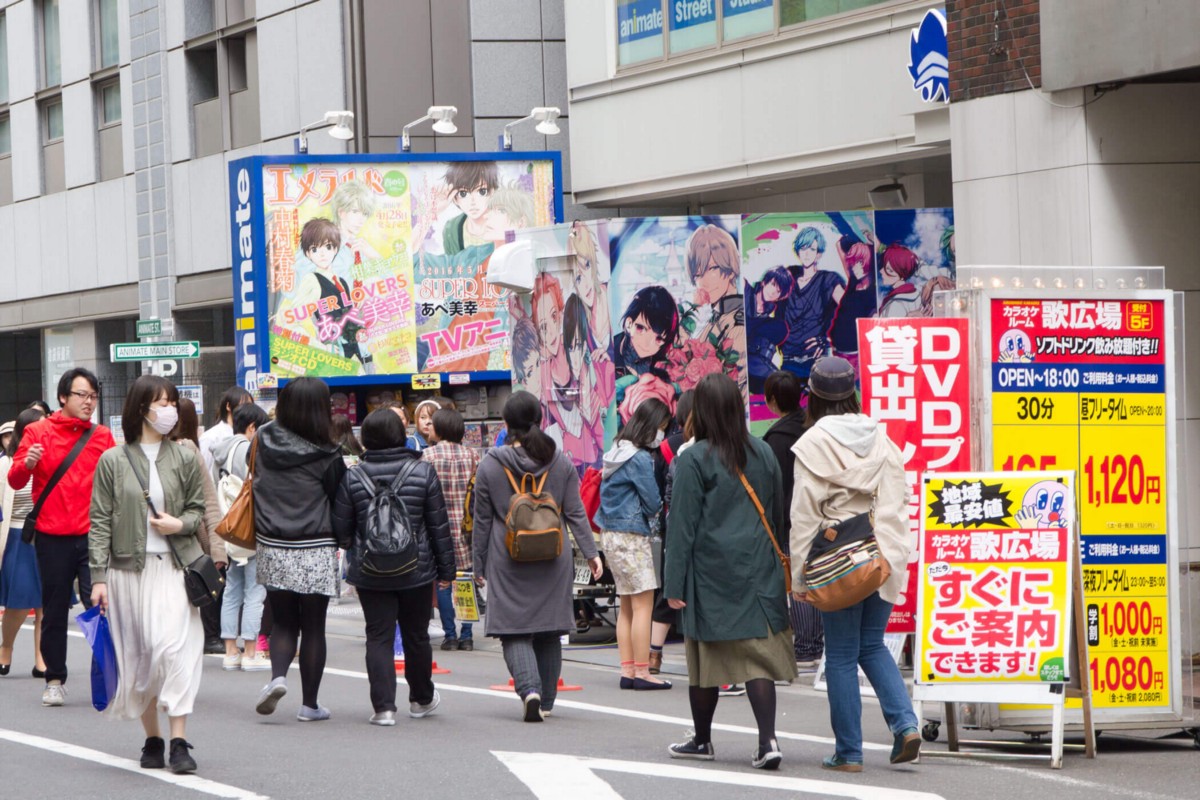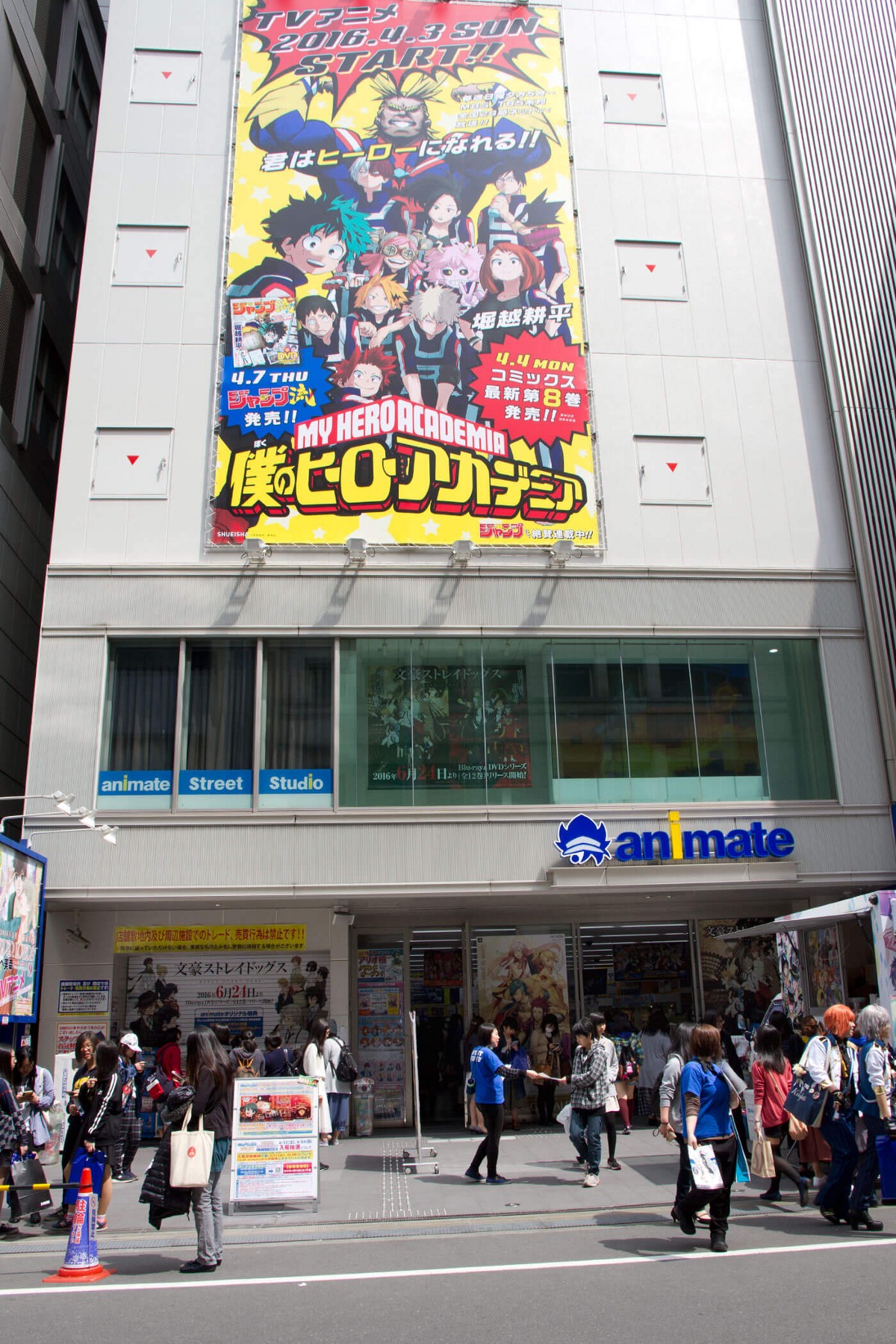 Otaku people who are interested in Japanese Anime and Manga can enjoy shopping in Ikebukuro, of course. Animate Ikebukuro is the main branch of Animate, the largest Anime chain store in Tokyo, is one of the largest Otaku shops in the eccentric town. Animate Ikebukuro has 9 floors selling books, CDs, DVDs, character goods, video games and so on related to various Anime from classic Studio Ghibli to hot ongoing works. For Sanrio lovers, hit Sanrio Gift Gate Ikebukuro and which provides various items of Hello Kitty and other Sanrio characters.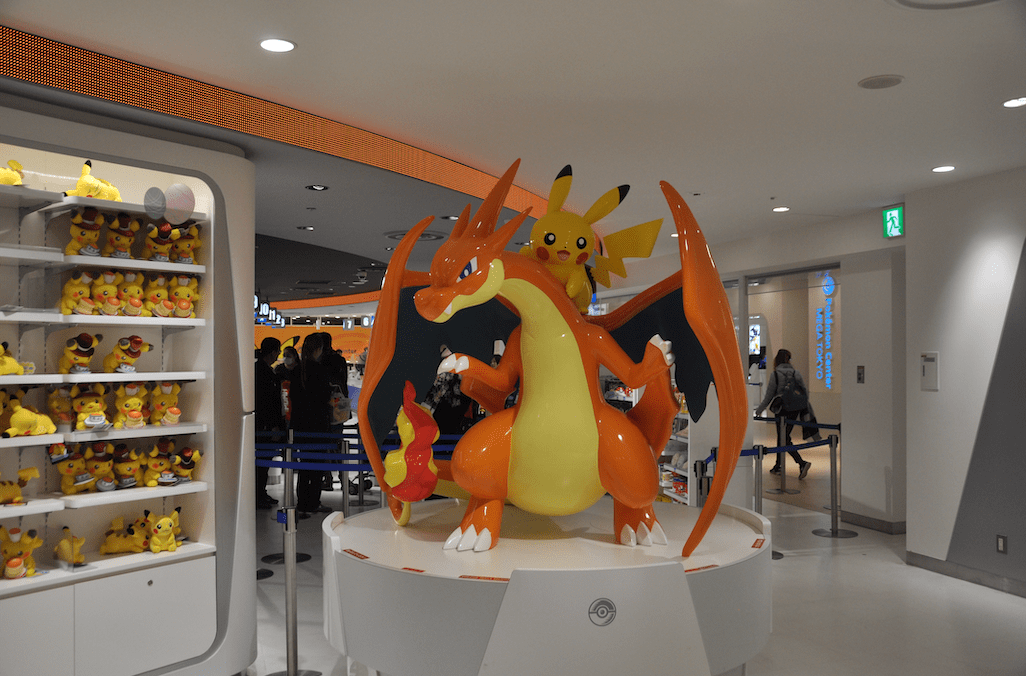 For fans of the Japanese classic video game and Anime Pokemon, let's go to Pokemon Center Mega Tokyo (ポケモンセンター メガトーキョー) in Sunshine City. Pikachu and other lovely characters will greet you warmly.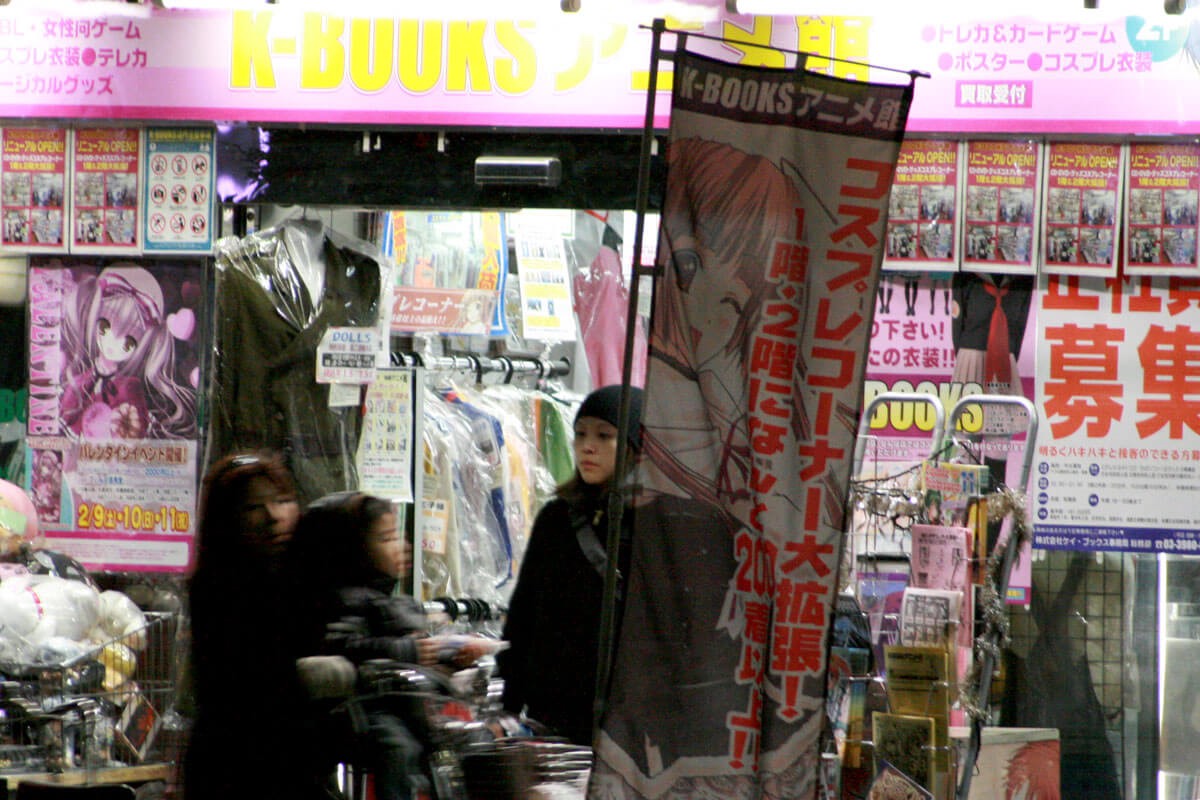 What is featured by in Ikebukuro is the Otaku culture for Fujoshi (a.k.a. Yaoi fandom) who like comic books and novels with the theme of Boys Love (male/male slash). Otome Road (which means maiden road) is located in the east of Ikebukuro Station. Lots of unique shops dealing with books and other items related to male/male slash are lined up along the road. K-Books Otome Store (K-Books 乙女館), one of the stores on Otome Road, is filled with comic books, novels and character goods for Fujoshi. Ikebukuro is also famous for Ikemen Cafes like St. Giuliano Music Academy (聖ジュリアーノ音楽院) where you are served by handsome guys.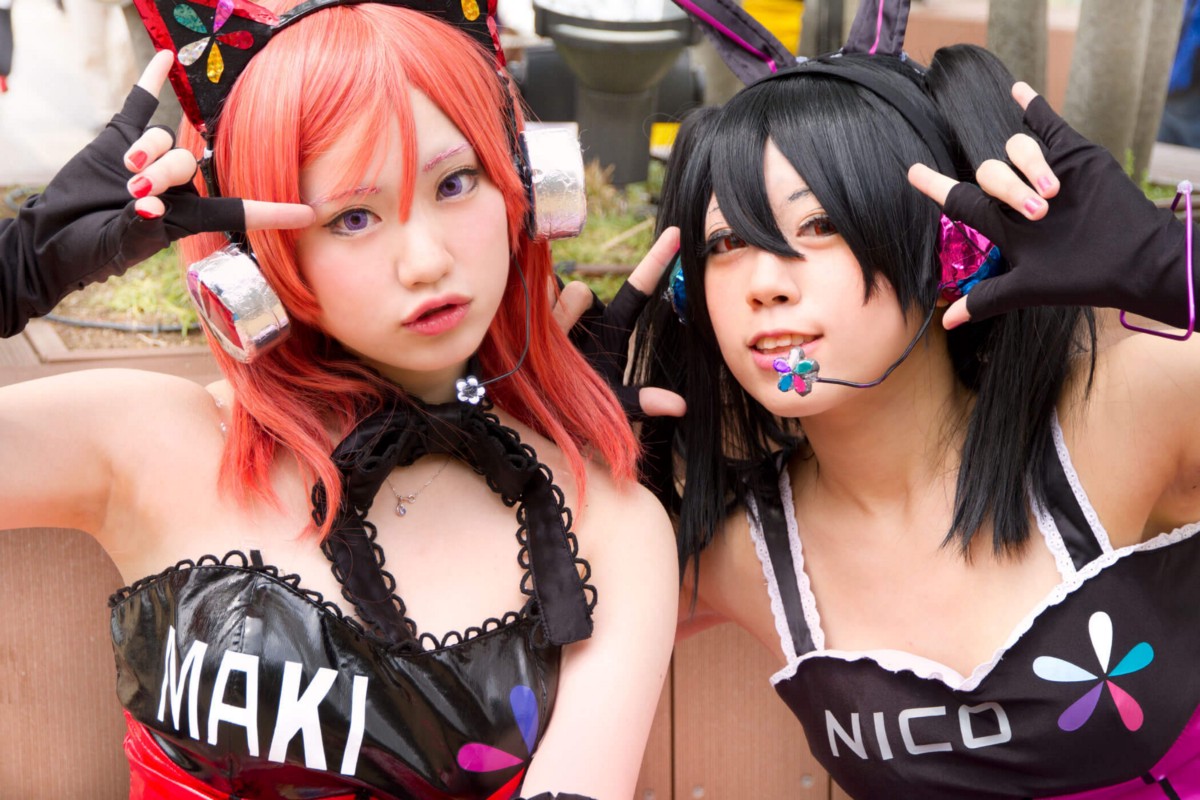 A few Cosplay events are held in Ikebukuro every year: Ikebukuro Halloween Cosplay Festival and acosta! are popular among Cosplayers. You can shop Cosplay clothes and wigs to disguise yourself as your favorite character.
▽Book this highly recommended tour in Ikebukuro with the special discount code "5DC2FHGN"▽
Nakano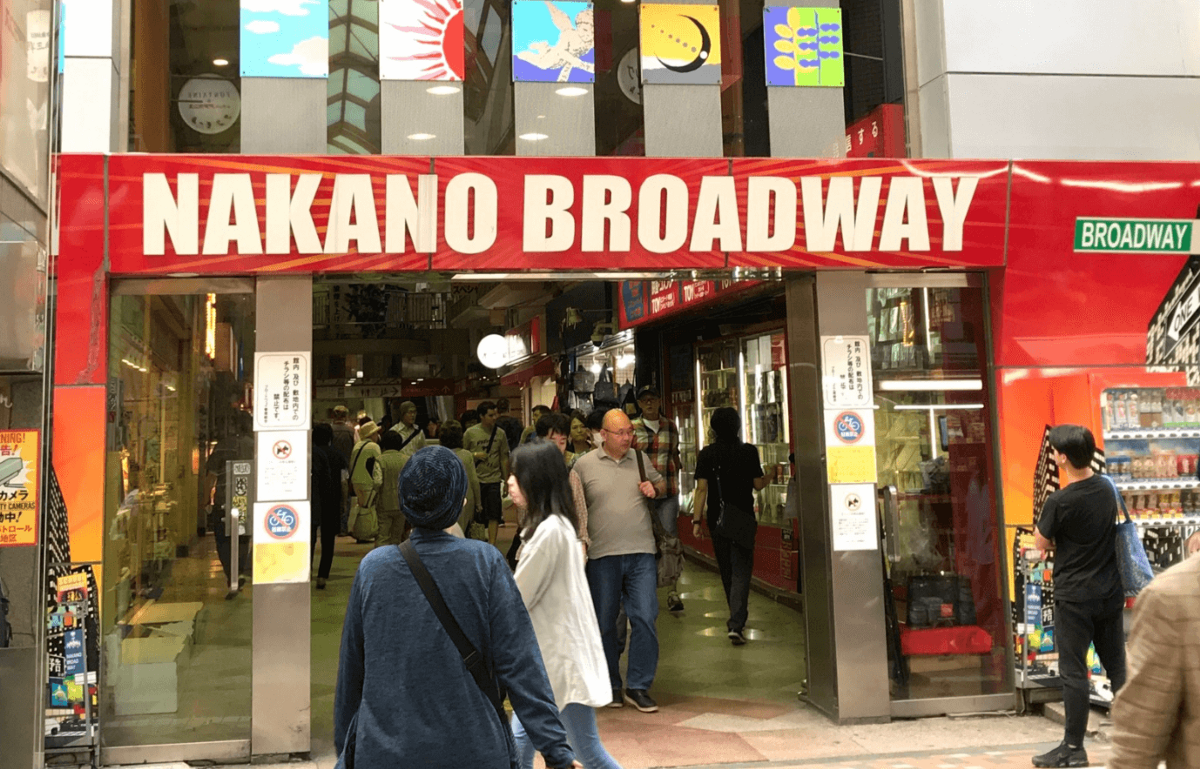 Akihabara has been focused on as the only one center for exploring Japanese pop culture and Otaku culture for a long time, however, it is no longer the only destination for them. Nakano is now one of the best towns in Tokyo for Otaku while the town is less known compared to Akihabara to foreign visitors. Nakano, located a little west of Shinjuku, is famous as the mecca of Japanese subculture and has been frequently visited by Japanese geeks who look for rare treasures for over half a century, in fact. Subculture in Japan: the other culture different from mainstream and things which have been not looked on as lofty or highbrow.
Now, Japanese Otaku culture including Anime and Manga is popularized and familiar to anyone, but those cultures had not been accepted by everyone. Rather, the people who were interested in that subculture were in a minority at that time.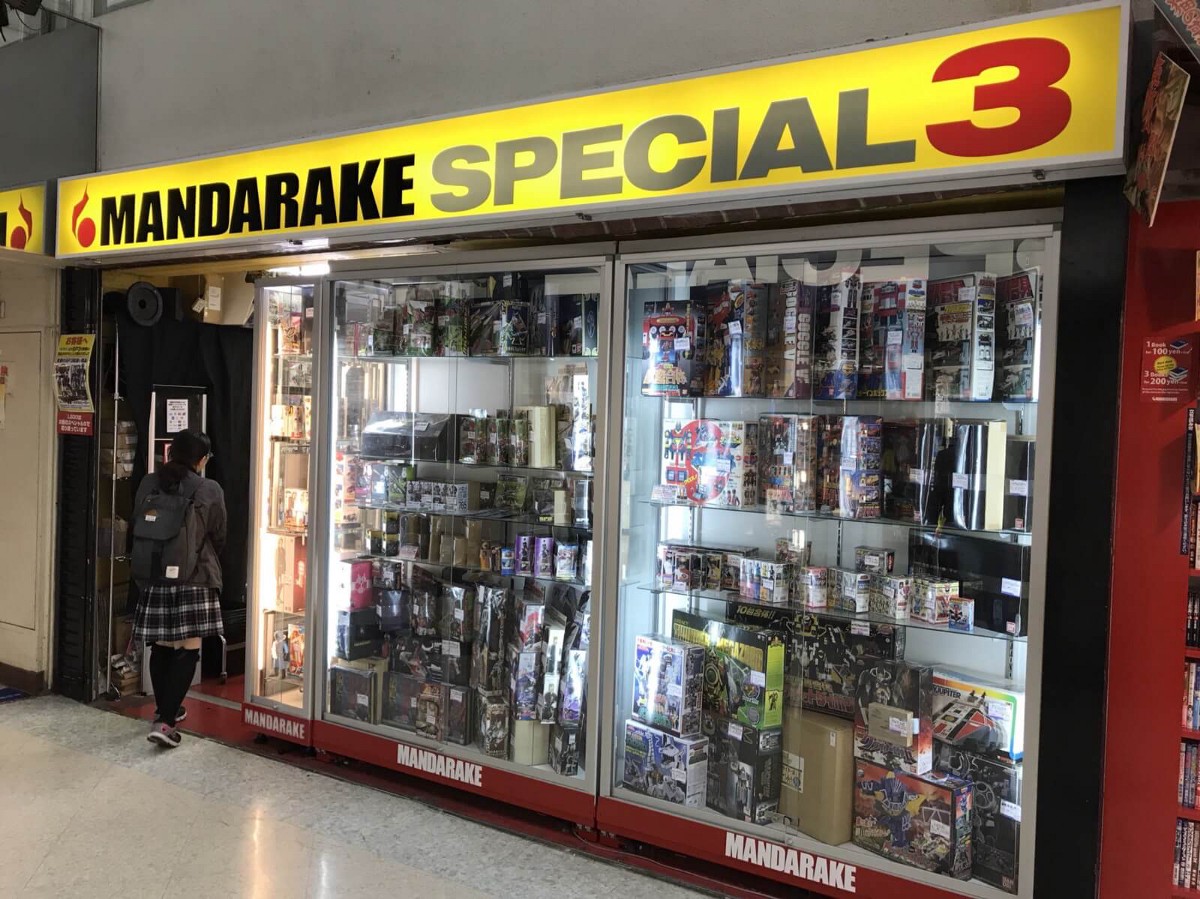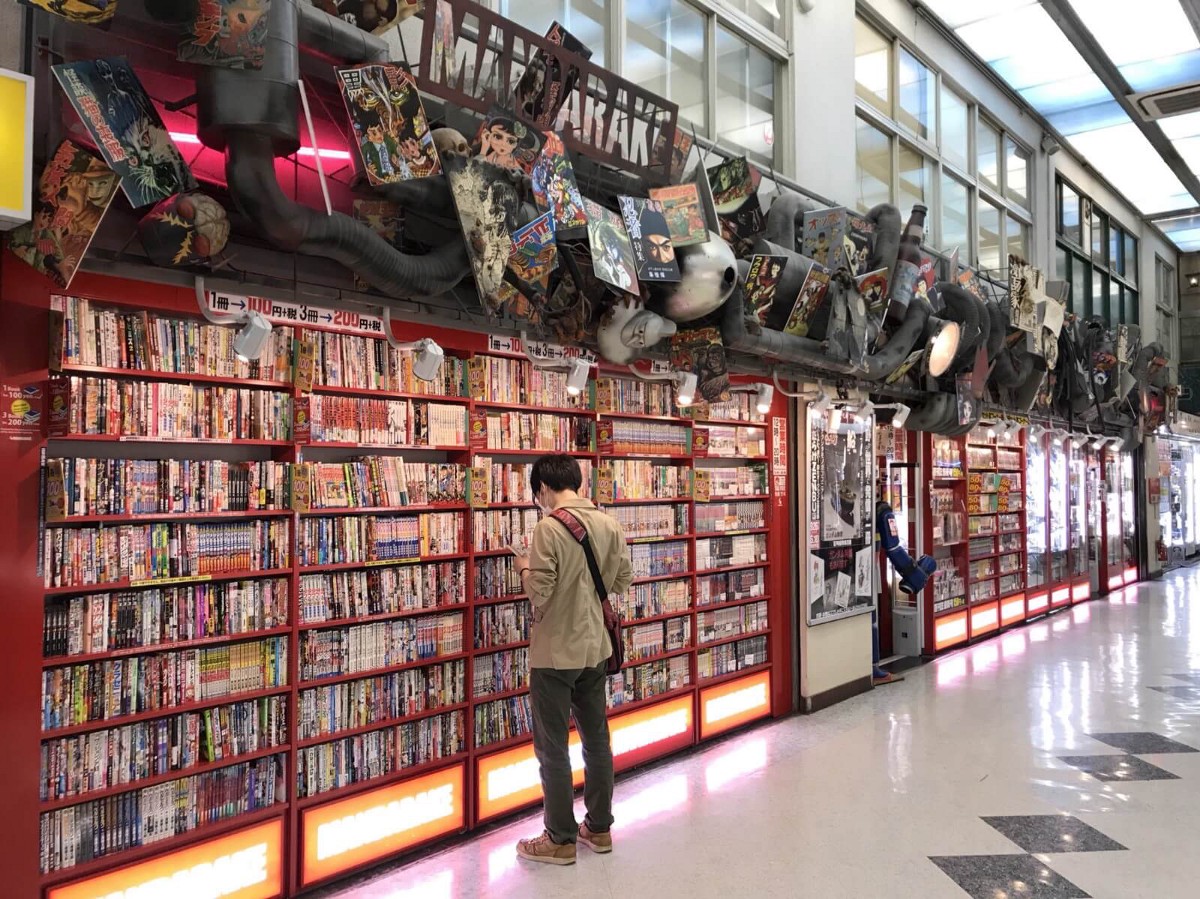 Speaking of the subculture in Nakano, what is one of the highlights is Nakano Broadway (中野ブロードウェイ). It is the enormous shopping complex including about 300 shops in contrast with its name (you cannot see theatrical performances or popular musicals like in NY's Broadway). The building was built in 1966 consisting of a luxury apartment and shopping complex, which were not really associated with subculture. In 1980, Mandarake (まんだらけ) started its business as a used book shop in a quite narrow space in Nakano Broadway, and now, is the symbol of Nakano Broadway and Nakano town.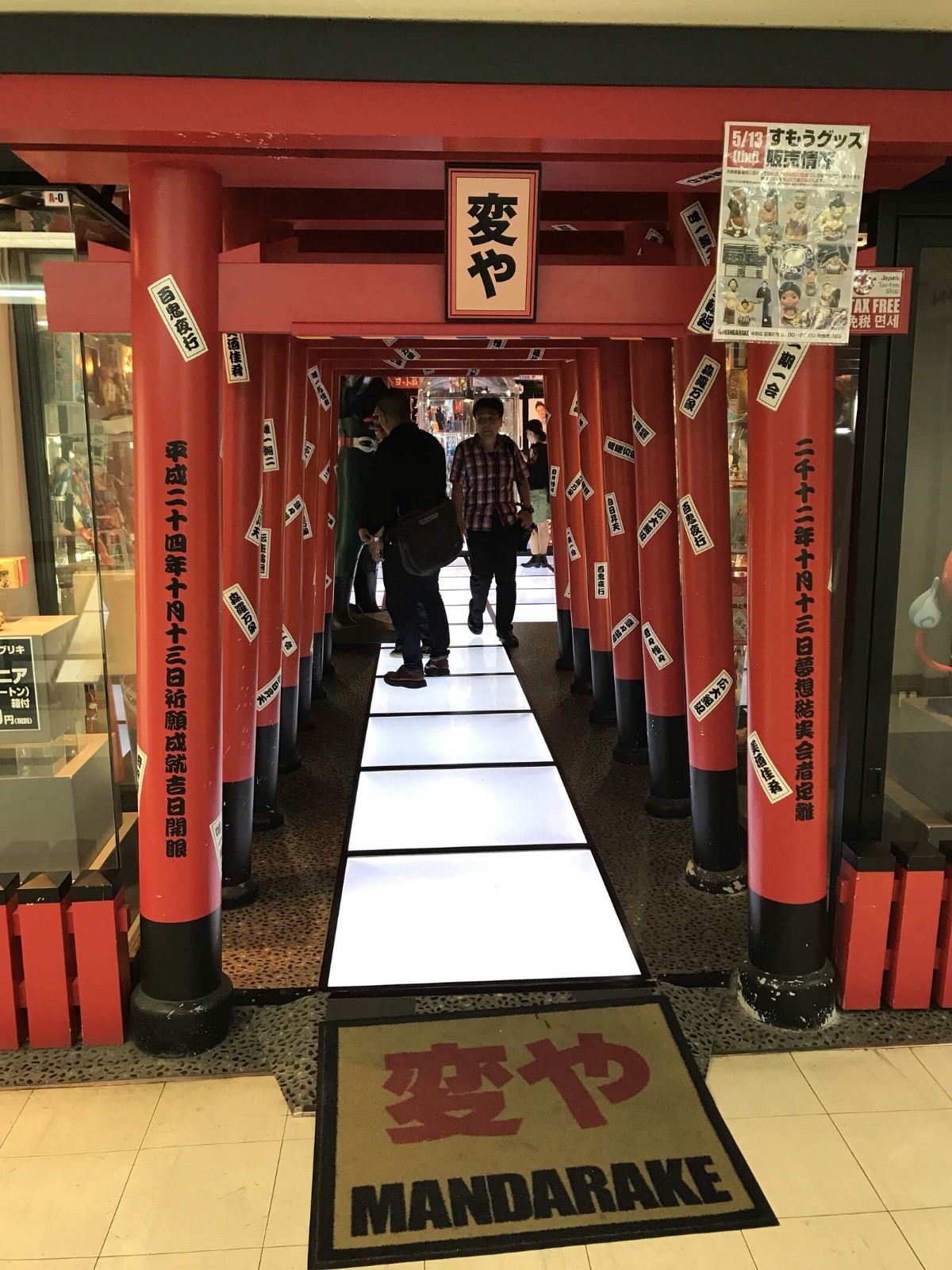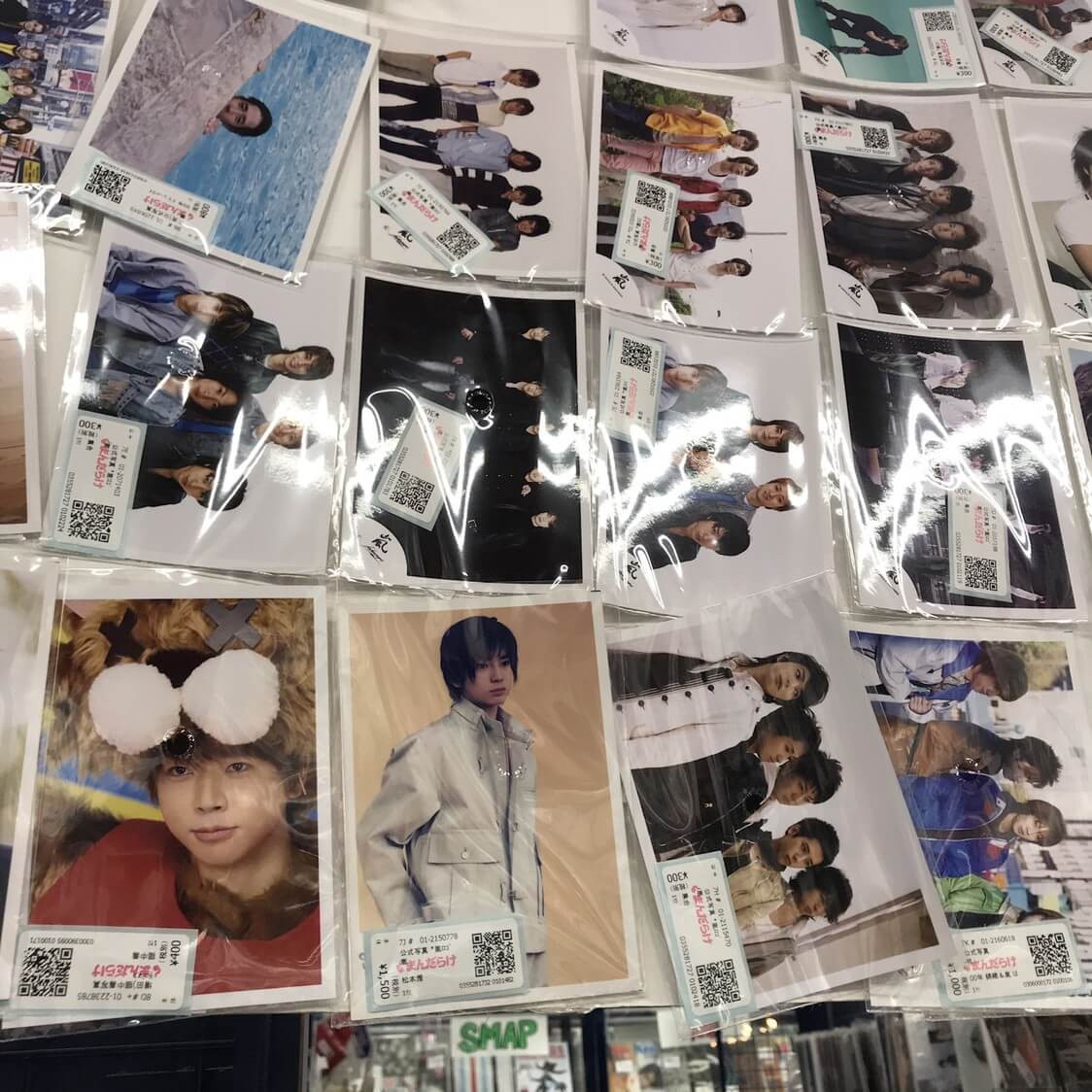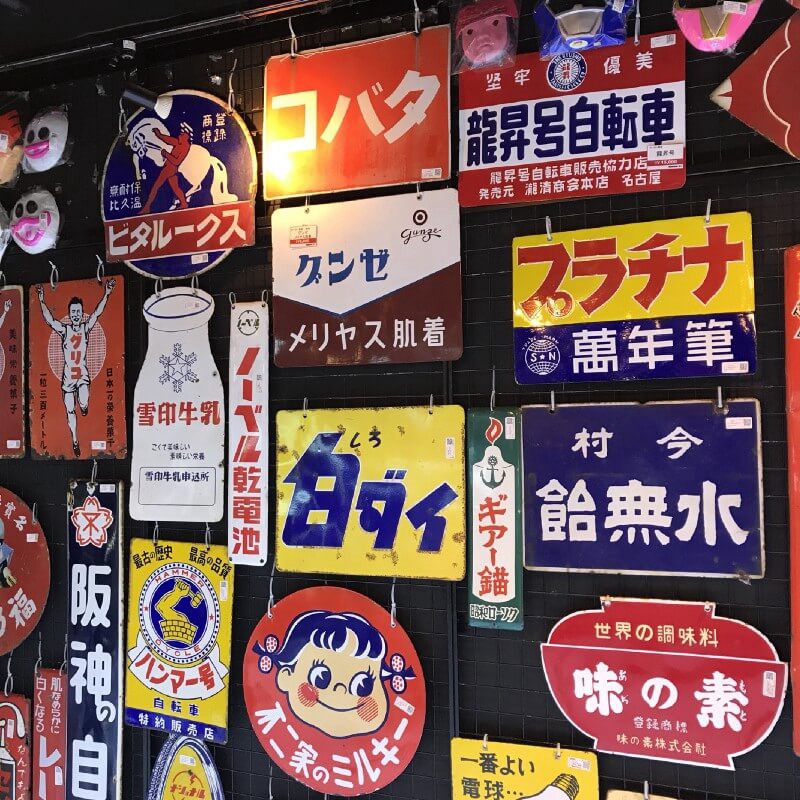 There are lots of Mandarake's shops sorted by genre in the building. In addition to countless Manga and items related to Anime and games sold there, you can find various goods with unique culture from Japanese retro to niche themed things. The hundreds of shops in Nakano Broadway deal with not only such classic geeky things but also latest things Otaku people get into on the other hand. There are new shops related to the cutting-edge technology such as Bitcoin and 3D printers.
▽Book this highly recommended tour in Nakano with the special discount code "5DC2FHGN"▽
---
About Unique Experience Japan
Unique Experience Japan is a tourism project that has come true by the collaboration beyond industry between a tour operator who provides unique tour experiences for visitors to Japan and media with the impressive knowledge of travel.
We have a strong will to provide one of a kind tours and activities for international tourists to have unforgettable travel experiences in Japan. To achieve the vision, we deliver tourist information in the form of the travel themes reviewed from the point of view like no one has done before, and provide tour plans to travellers to enjoy Japan according to each theme.
There are numbers of attractive places and experiences existing at various locations in Japan. Besides, visitors can have completely different experiences even at the same location by changing the timing or perspective of visiting. However, many of the attractions in Japan are not well-recognized by tourists yet, as most of them only visit classic or popular tourist destinations and did not reach such attractions during their trip. Our mission is to assist tourists to discover the wonderful diversity of unknown parts in Japan.
We believe that our vision and action will help you to enrich your travel experience in Japan.
---
Japanese pop culture including Otaku culture and subculture is one of the hottest trends for tourists to Tokyo, and it's strongly recommended to travel those three towns in Tokyo: Akihabara, Ikebukuro and Nakano. For more info about Japanese unique culture, you might like these articles below, too.
▽Related Articles▽
▼Editor's Picks▼
---