6 Best Makoto Shinkai Anime Movies
Makoto Shinkai's All Anime List and Best Anime Movies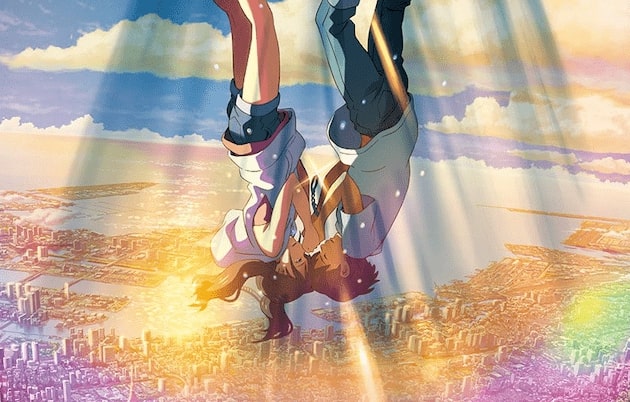 Anime has been one of the most popular cultures in the world recently, which is also one of the movie genres that are watched the most. Hundreds of new anime are aired on TV and hit the screen in movies in Japan every year. For those who are wondering which anime to watch, I would like to introduce a much-talked-about new anime director Makoto Shinkai and his best anime here.
As you may know, Makoto Shinkai has got much more famous worldwide since his box-office hit Your Name was released in 2016. In addition, he firmly established his position as the new leader of the anime industry all over the world after the latest anime Weathering with You became a huge hit in 2019.
There are many other must-watch anime movies directed by Makoto Shinkai on top of those two latest works. Then, here are best Makoto Shinkai anime movies of all time.
*Please note that this article contains affiliate links.
---
Many Shinkai films introduce real-life locations in Japan. If you get more interested in Japan through his beautiful anime movies and are planning a trip, start with this Ultimate Japan Guide: 30 Best Things to Do in Japan.
6. Suzume
Following the immense success of films like Your Name and Weathering with You, a new blockbuster movie was released in 2022, titled Suzume (すずめの戸締まり), by the acclaimed filmmaker Makoto Shinkai. Known for addressing the theme of natural disasters in his previous works, Shinkai chose to focus on the Great East Japan Earthquake in this latest film. Suzume has seen an unprecedented global release, exceeding Shinkai's previous works, and has been shown in 199 countries and regions. The film continues the director's exploration of grand themes, further solidifying his place in the world of contemporary cinema.
While Shinkai has primarily set his works in Tokyo, this film presents a story that travels across Japan, from the southern region of Kyushu to the northern area of Tohoku. Suzume, a 17-year-old girl living in a quiet town in Kyushu, encounters a mysterious young man named Sota. Sota is on a journey across the country to close a door that brings calamities. The story unfolds as the two overcome difficulties to prevent these disasters, and their personal circumstances are depicted in parallel.
I can't definitively say that it is better than all of Shinkai's previous works, but it is a high-quality anime that is worth seeing.
5. The Garden of Words
Have you ever watched some anime movies directed by Makoto Shinkai in his early stage? The Garden of Words (言の葉の庭) is his 5th anime movie which was released in 2013.
The Garden of Words was aired on the theater screen overseas only in South Korea, Taiwan and Hong Kong, however, it is really recommended to watch if you haven't watched Makoto Shinkai's movie. Of course, you can access the anime on the streaming platforms all over the world now. You can easily experience what Makoto Shinkai's anime is like in The Garden of Words: beautiful reality, the theme of the innocent "boy meets girl". It takes just 45 mins to watch the mid-length film.
The main character Takao Akizuki, a 15 years old high school student, has a dream to be shoemaker. When it rains, he skips school in the morning and go to the garden named Shinjuku Gyoen, which actually exists in Shinjuku, Tokyo. One day, Takao meets the heroine named Yukari Yukino, who often visits the Japanese garden. She has problems with some things including work and love, and she escapes from those matters to the garden. They meet there on rainy days and talk to each other. What happens to them after that…?
▶︎Watch The Garden of Words on Amazon Prime Video!
4. The Place Promised in Our Early Days
The Place Promised in Our Early Days (雲のむこう、約束の場所) is the second anime movie of Makoto Shinkai released in 2004, following his first work Voices of a Distant Star (ほしのこえ) in 2002. This is also known as the Makoto Shinkai's first full-length anime made with his team members while the short-story Voices of a Distant Star was made almost by himself.
The plots of the latest anime by Makoto Shinkai such as Weathering with You and Your Name are based on his early works like The Place Promised in Our Early Days. Main characters scramble to realize their dreams sacrificing someone or the world in exchange for them.
The setting is a fictional Japan in 1996, and two middle schoolers named Hiroki and Takuya are focused on. They put their hearts into their completing a plane to fly to the symbolic, mysterious tower.
▶︎Watch The Place Promised in Our Early Days on Amazon Prime Video!
3. Weathering with you
One of the best anime movies in 2019 is Weathering with You (天気の子), which some anime fans rate as better than Makoto Shinkai's previous work Your Name. Weathering with You, the 7th anime movie of the director, earned more than the preceding anime at the domestic box office. It is being screened in about 140 countries and regions, which is also more than Your Name.
This story focuses on the high schooler Hodaka Morishima, who flies from his home in a remote island to Tokyo. He wanders hopelessly around the unfamiliar metropolis without both enough money and a job. At the center of Tokyo, he meets a girl named Hina Amano who is granted an extraordinary ability: she can make the weather sunny.
As the other Makoto Shinkai's anime, many real life spots in Tokyo are depicted in this anime, and lots of fans travel those locations (check the list of anime locations for Weathering with You).
Finally, the Blu-ray and DVD will be released in Japan on the 27th May, 2020!
▶︎Buy the Blu-ray or DVD of Weathering with You on Amazon.co.jp
▶︎Watch Weathering with You on Amazon.co.jp
2. 5 Centimeters per Second
5 Centimeters per Second (秒速5センチメートル) is looked on as one of the masterpieces of Makoto Shinkai early in his career. This anime movie, which was released in 2007, consists of three sections with the total runtime for about an hour : Cherry Blossom, Cosmonaut and 5 Centimeters per Second.
Those three parts center on a young boy Takaki and a main heroine Akari. They like each other when they are elementary school students but the situation is changing with the passage of time.
This anime represents the cruel but real "reality". I really understand so well how they feels through the clear reality Makoto Shinkai presents.
▶︎Watch 5 Centimeters per Second on Amazon.co.jp
1. Your Name
Your Name (君の名は。), directed by Makoto Shinkai (新海誠), is one of the most recommended his anime as far as I'm concerned. Your Name delivers an emotional jolt to anime fans around the globe in a positive way in 2016.
Your name is one of the most successful movies in Japan of all time and also well known worldwide. The popular anime is the second highest-grossing Japanese film with about $250 million box-office revenue (No.1 is Spirited Away from Studio Ghibli). Your Name was also aired at the theater in over 120 countries and regions and had espeically explosive sales in China and South Korea.
There are two main characters in Your Name: Taki Tachibana living in the metropolitan Tokyo and Mitsuha Miyamizu living in the countryside. One day, they notice that their bodies are switched with each other suddenly, and that is intermittently repeated. In that time, they live in different timelines (there are three years difference.) Taki and Mitsuha are getting more and more about each other while being puzzled under the strange condition.
▶︎Watch Your Name on Amazon Prime Video!
Other Movies
There are other films directed by Makoto Shinkai in addition to those anime above. Some short anime were aired on TV as commercials. You may have misses these less-known works.
Cross Road
Taisei Corp -Myanmar-
Flavors of Youth (詩季織々)
Flavors of Youth (詩季織々) is not the anime that is directed by Makoto Shinkai, but it looks like his movies because CoMix Wave Films, the same company as many Shinkai's anime, produced it with the Chinese animation studio Haoliners Animation. The 3-episode anime movie is also worth watching as well as his anime listed above.
---
Many of Makoto Shinkai's works are set in real locations in Japan. If you're interested in traveling to Japan, check out these real-life locations, along with other places anime fans should visit: 10 Best Anime Spots in Japan.
Did you enjoy the best Makoto Shinkai's anime list? How about checking the best anime movies list of all time?
▽30 Best Anime Movies of All Time
For anime fans, there are numerous recommended anime to watch now. Check these anime lists where you can find the anime to watch next!
▽Related Articles▽
▼Editor's Picks▼
---