Shibuya Shopping Guide: 20 Best Shops in Shibuya
Must-Visit Shops in Shibuya Tokyo

Shibuya is one of the most popular tourist destinations in Tokyo, famous for the bustling streets such as "Shibuya Scramble Crossing". Shibuya is arguably the best district to shop in Tokyo as there are countless shops and restaurants located. Along with the neighbour district, Harajuku, Shibuya is best known as the center of a cool young culture, and if you want to hunt for the latest trendy fashion pieces, Shibuya is the first choice where you should shop.
Not only fashion stores, but various kinds of shops can be found in this greedy neighbourhood. Thousands of cool and unique products are sold with a wide price range such as food, souvenirs, electronic products, households, anime products and more. Literally, you can find anything you need in Shibuya!
This is a perfect Shibuya Shopping Guide introducing 20 must-visit shops which are all located within walking distance from Shibuya Station!
1. UNIQLO Shibuya Dogenzaka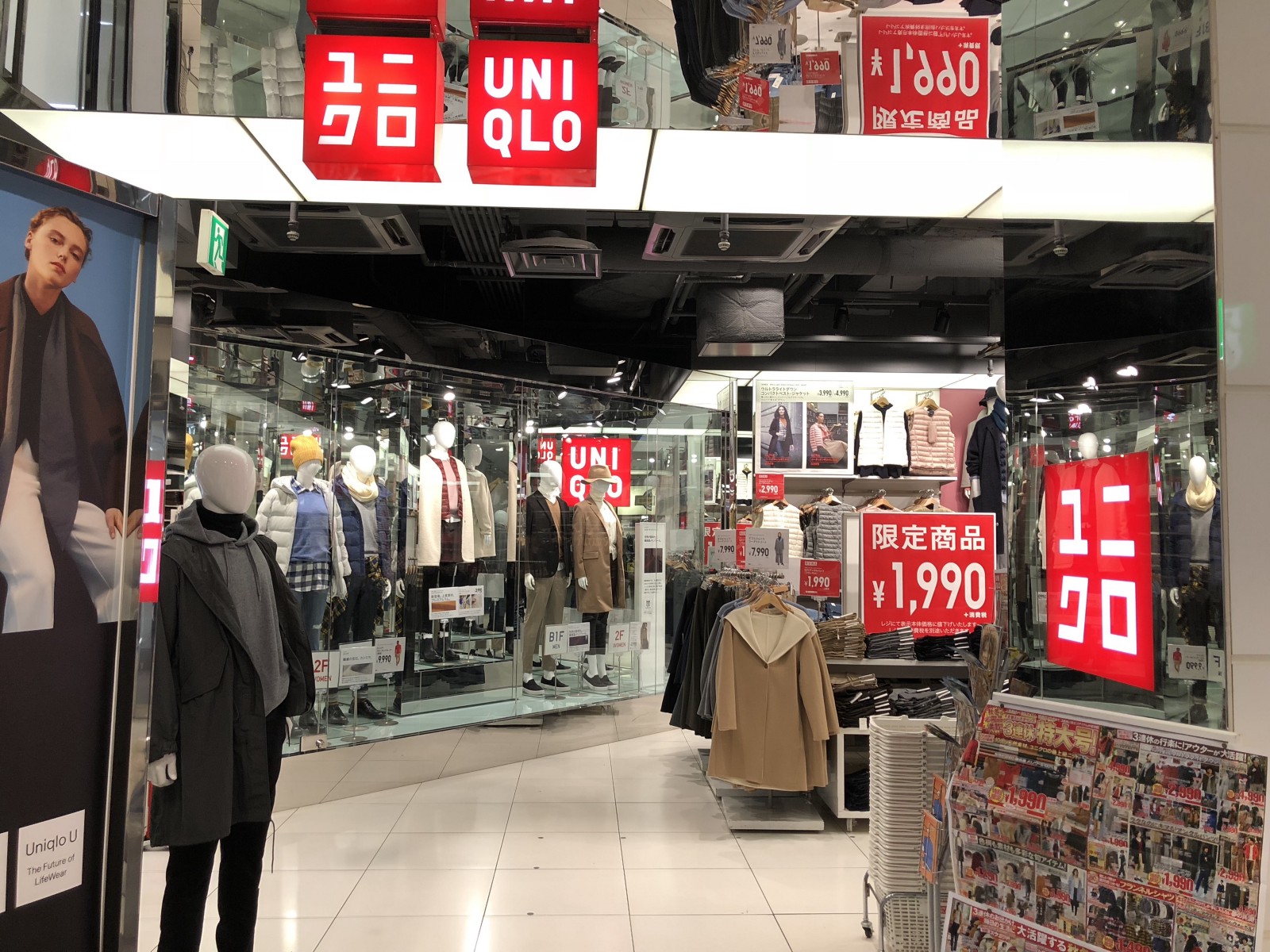 UNIQLO is the most popular Japanese clothing brand, and the Shibuya Dogenzaka store is one of the largest UNIQLO stores in Tokyo. The store consists of 4 floors with a wide range of clothing including men, women, kids and baby, and Tax-Free shopping is available for foreign visitors. UNIQLO Shibuya Dogenzaka store is located only 5 mins away from Shibuya Station.
Related article: Best UNIQLO Products to Buy
Hours: 11:00 to 21:00 (Open at 10:00 on Sat, Sun and Holiday)
2. Shibuya 109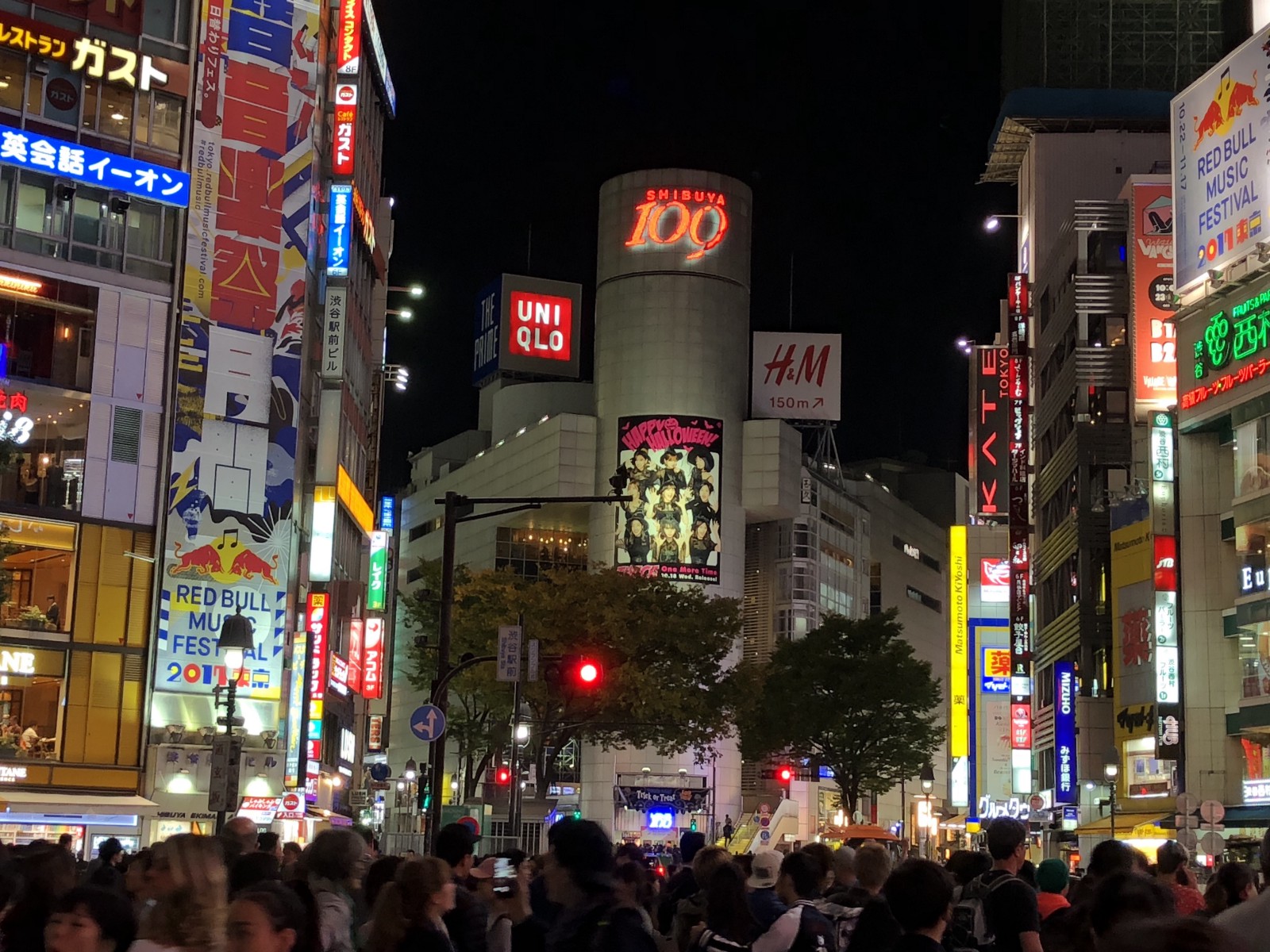 Shibuya 109 is an iconic shopping mall located near Shibuya Station that has been the Mecca of young women fashion culture for a few decades. The 10 storied shopping building houses over 100 shops offering the latest trendy fashion items. Shibuya 109 is located next to the Shibuya Scramble Crossing, and also a popular photospot.
Hours: 10:00 to 21:00
3. Shibuya MODI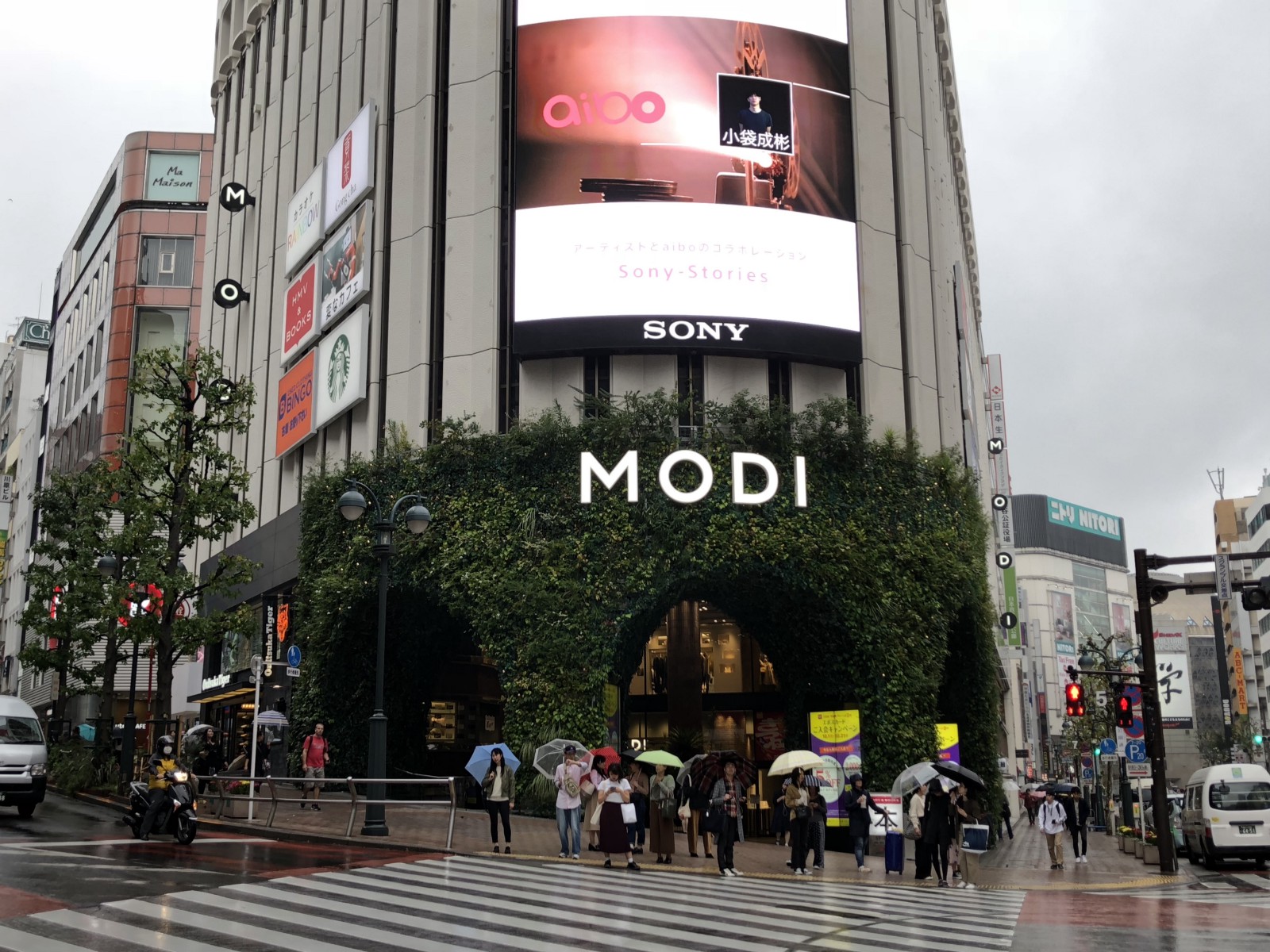 Shibuya MODI is a shopping complex building which opened in 2015 by OIOI group. Besides fashion boutiques, the 10 storied MODI offers a variety of shops such as trendy restaurants and cafe, bookstore, Karaoke rooms and more.
Hours: 11:00 to 21:00~23:30 (depends of shops)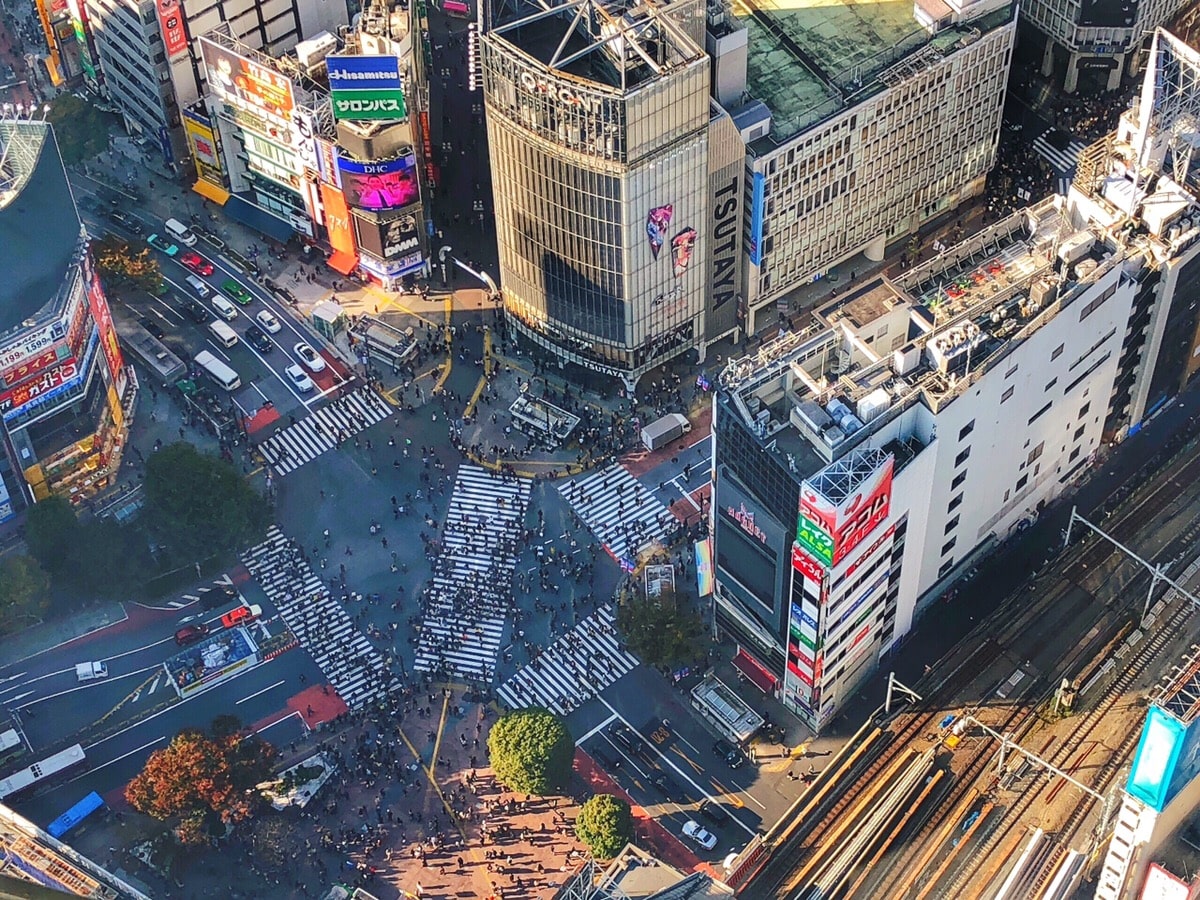 The newly opened high-rise building in the heart of Shibuya, the Shibuya Scramble Square consists of over 200 shops and restaurants. On the rooftop of the building, there is an observatory "Shibuya Sky" offering the coolest overlook view of the streets of Shibuya district including the famous Shibuya Crossing.
Related article: Shibuya Sky: the New Observatory on Top of Shibuya Scramble Square
Hours: 10:00~21:00 (may differ according to the stores and facilities)
5. H&M Shibuya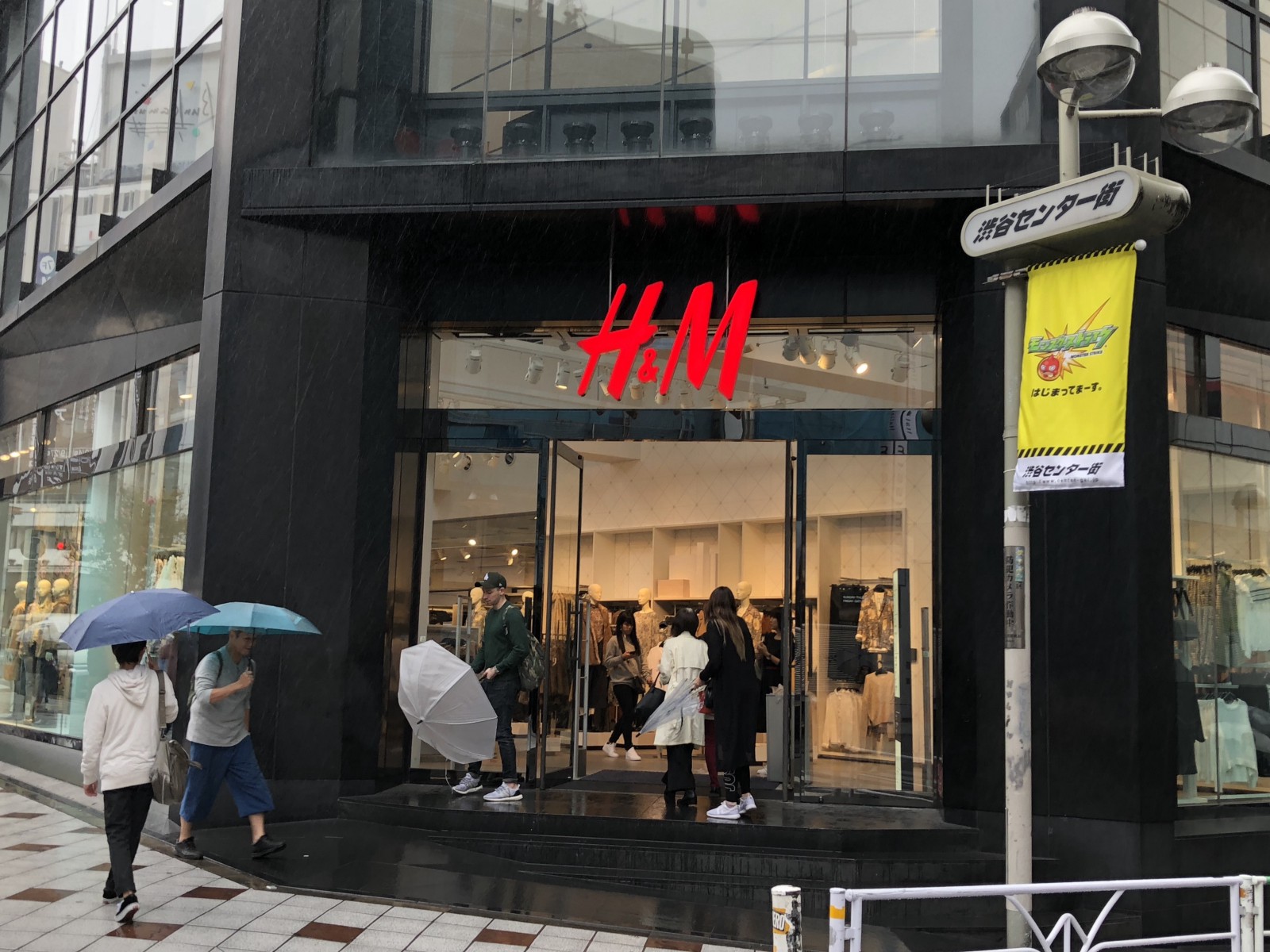 Another world's famous fast fashion retailer, H&M's flagship store is located in a heart of Shibuya district. The 4 storied fashion building offers a huge variety of trendy, but inexpensive fashion pieces.
Hours: 10:00 to 22:30
6. Adidas Shibuya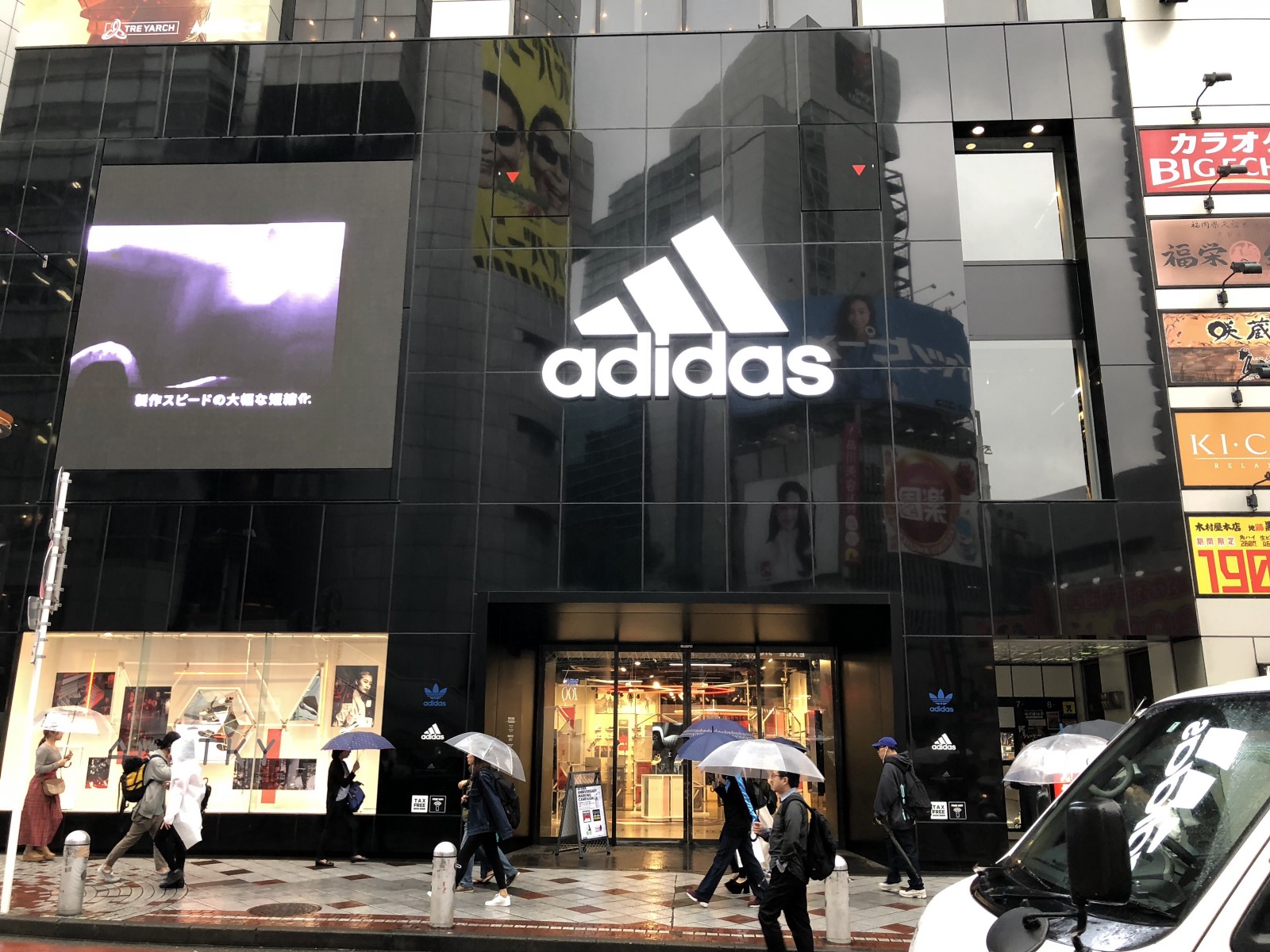 Adidas Brand Core Store is one of the largest Adidas stores in Tokyo located at Bunkamura Street near Shibuya 109. The 3 storied shop offers the latest Adidas products as well as limited items and the custom-made service.
Hours: 11:00 to 22:00
7. ZARA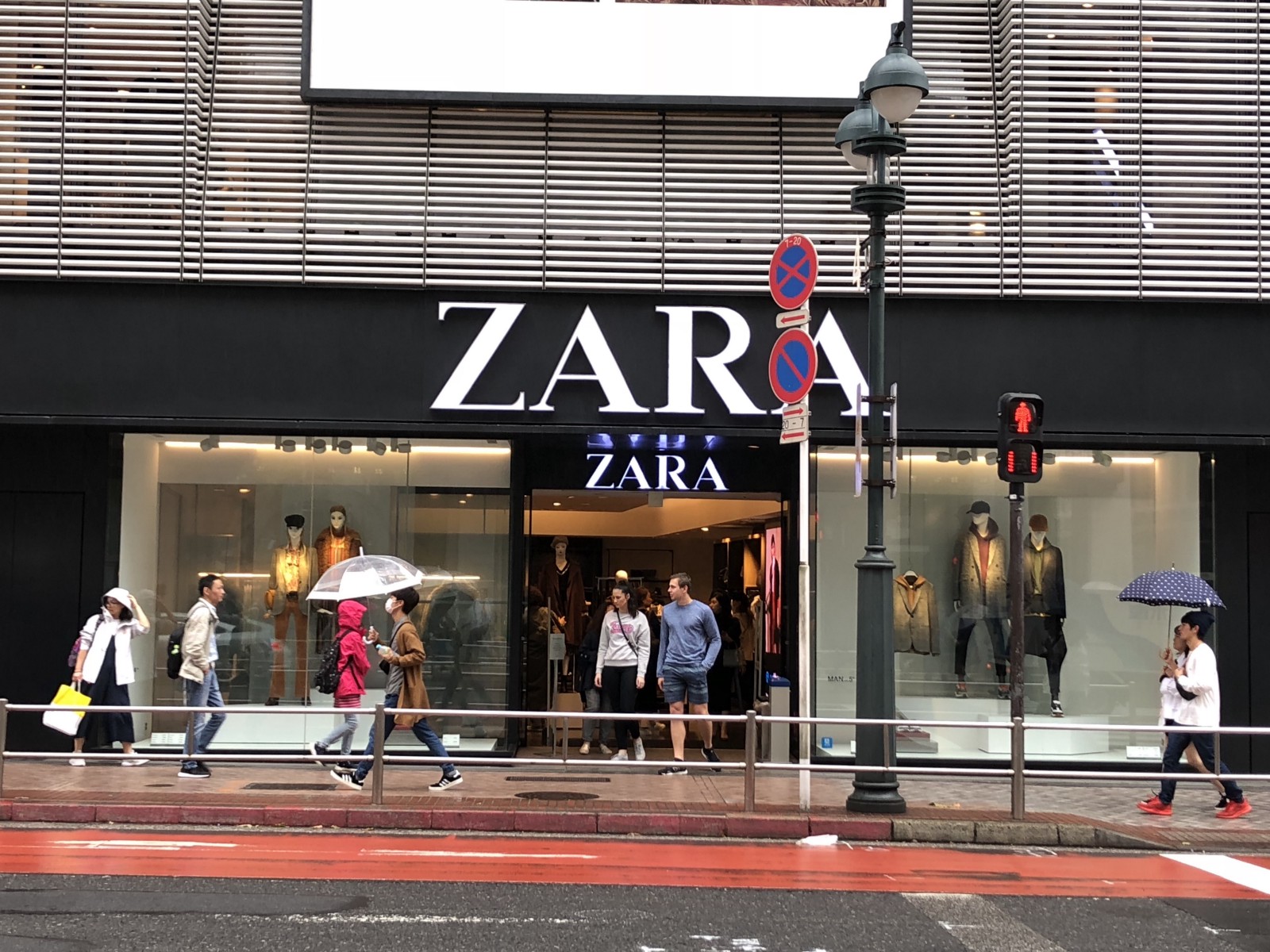 It's good to know that there are two big Zara stores in Shibuya located only 200 m away from each other. If you can not find what you want, try the other!
Zara Shibuya Koen Dori Store
Map:http://bit.ly/2CVg02m
Hours: 11:00 to 22:00
Zara Shibuya Store
Map:http://bit.ly/2S48c2j
Hours: 11:00 to 22:00 (Open at 10 am on Sat, Sun and Holidays)
8. Shibuya Marui (OIOI)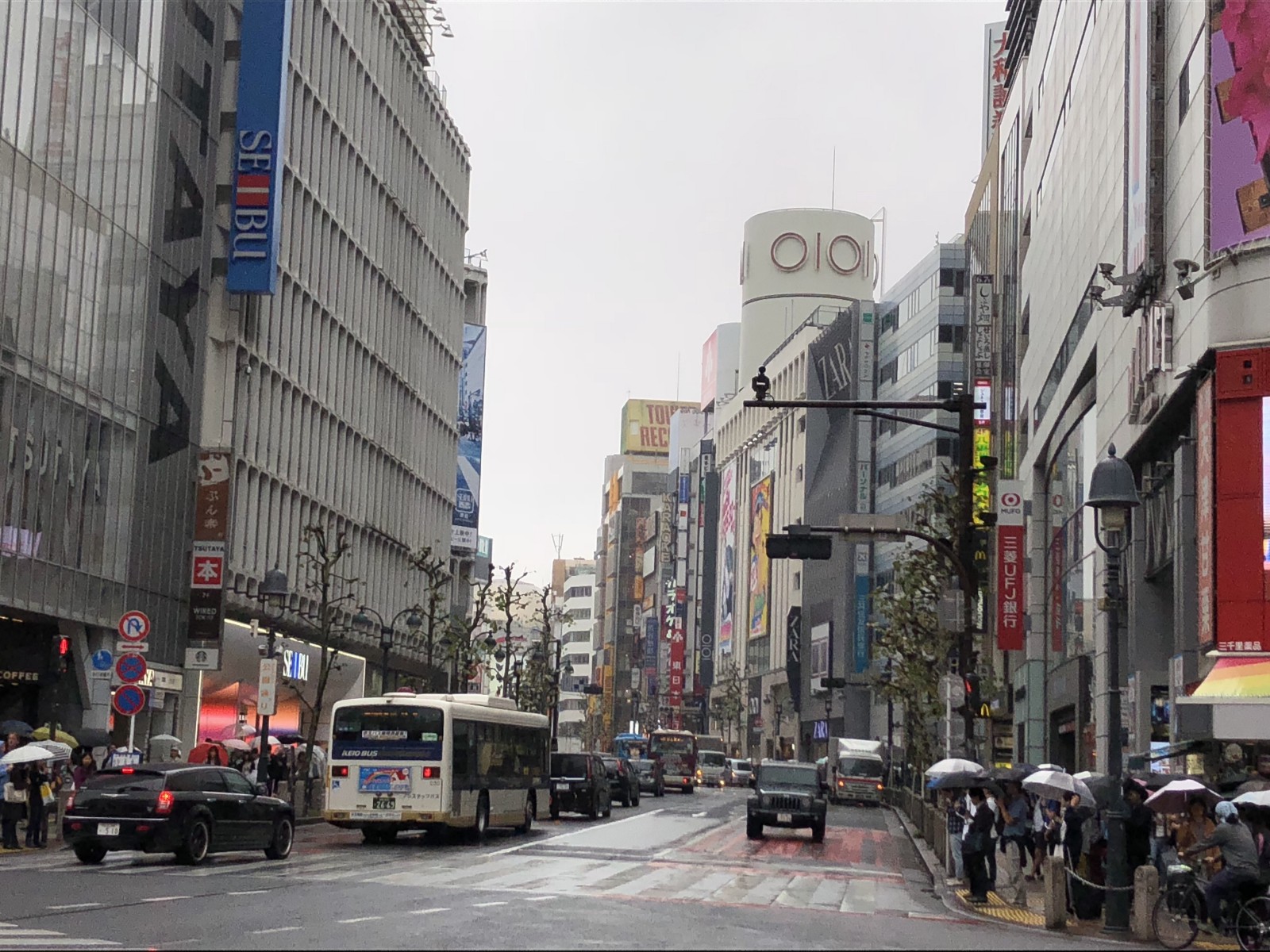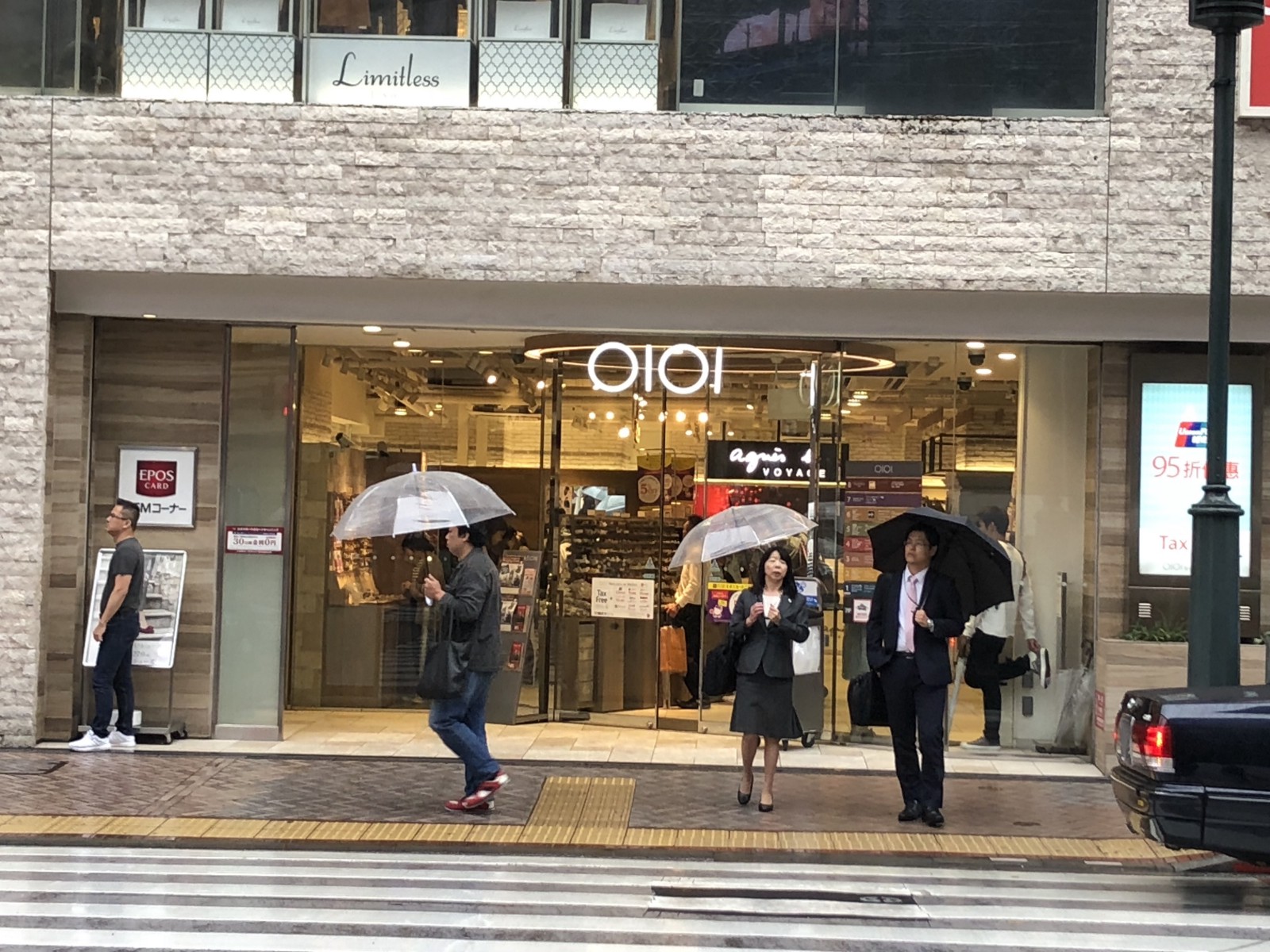 OIOI (called "MARUI") is a Japanese retail company that has a chain of department stores across the country. Shibuya OIOI is one of the largest OIOI stores with leading fashion brands for both men and women. The building is very easy to spot with the big OIOI sign.
Hours: 11:00 to 21:00 (closes at 20:30 on Sunday)
9. Bershka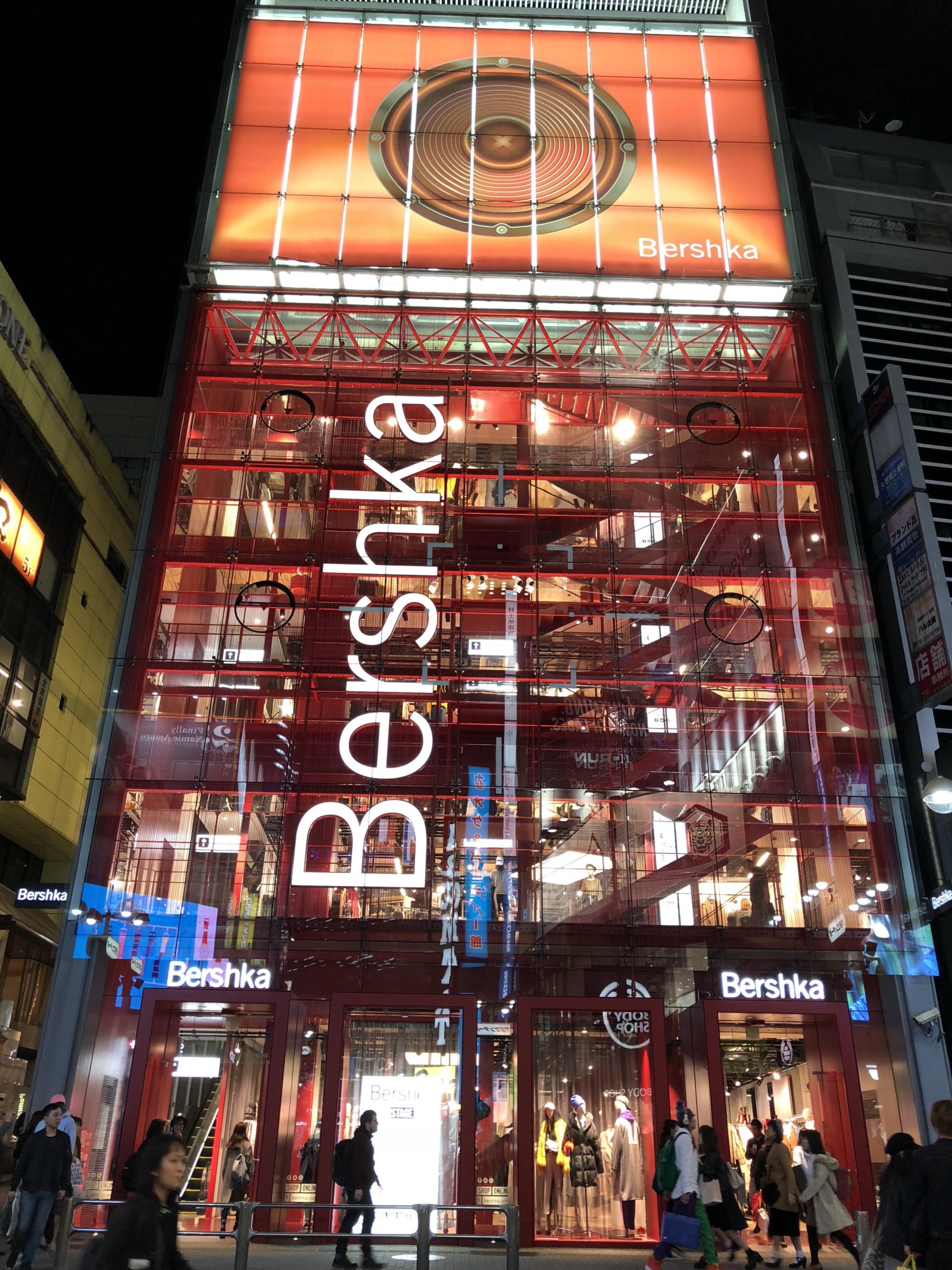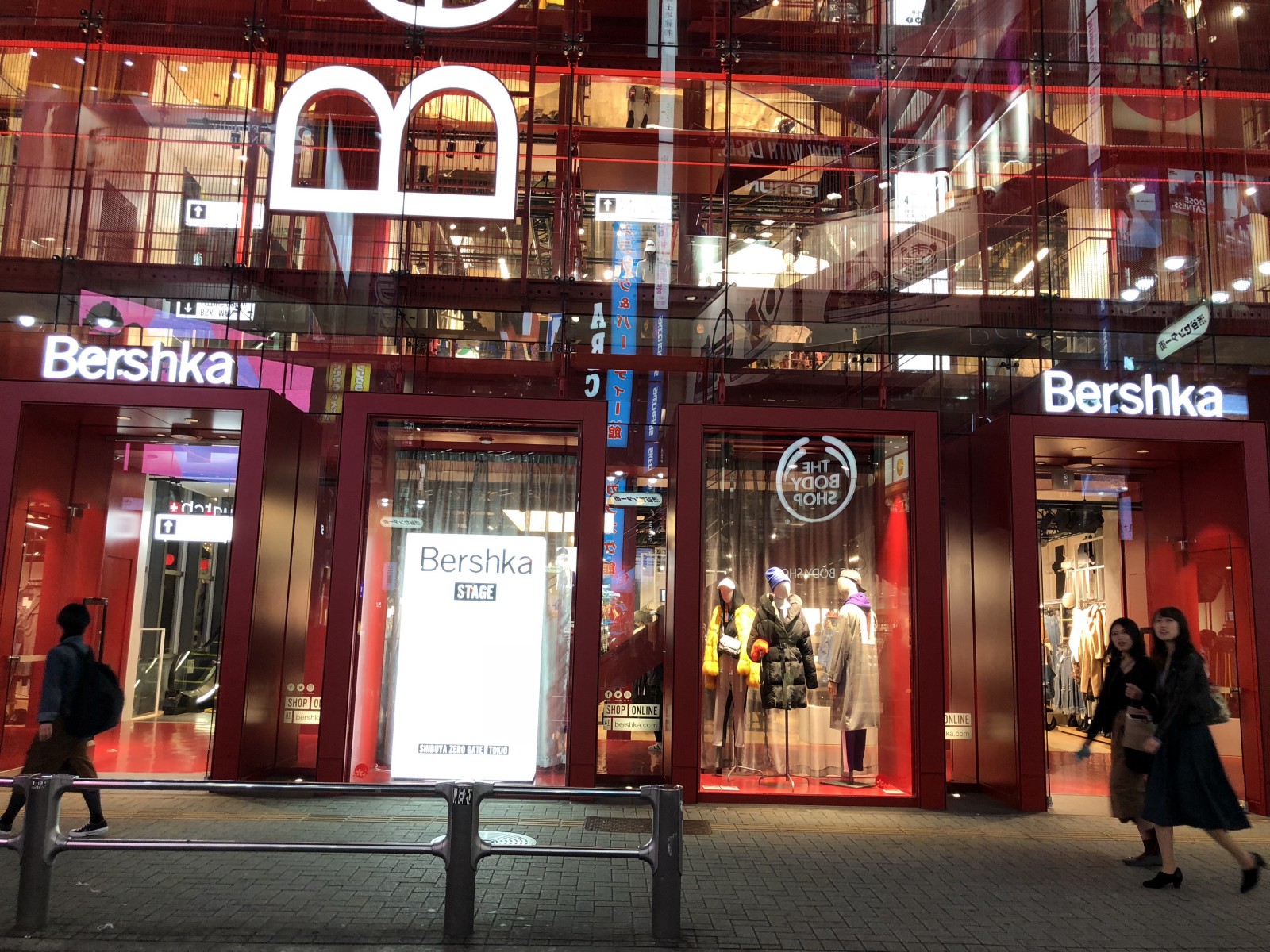 Bershka is a popular fast-fashion brand run by the same retailer as ZARA. Comparing to ZARA, Bershka offers more casual and trendy fashion pieces popular among younger generation. Bershka Shibuya store's cool transparent building stands out from other shops around.
Hours: 11:00 to 22:00
10. Muji Shibuya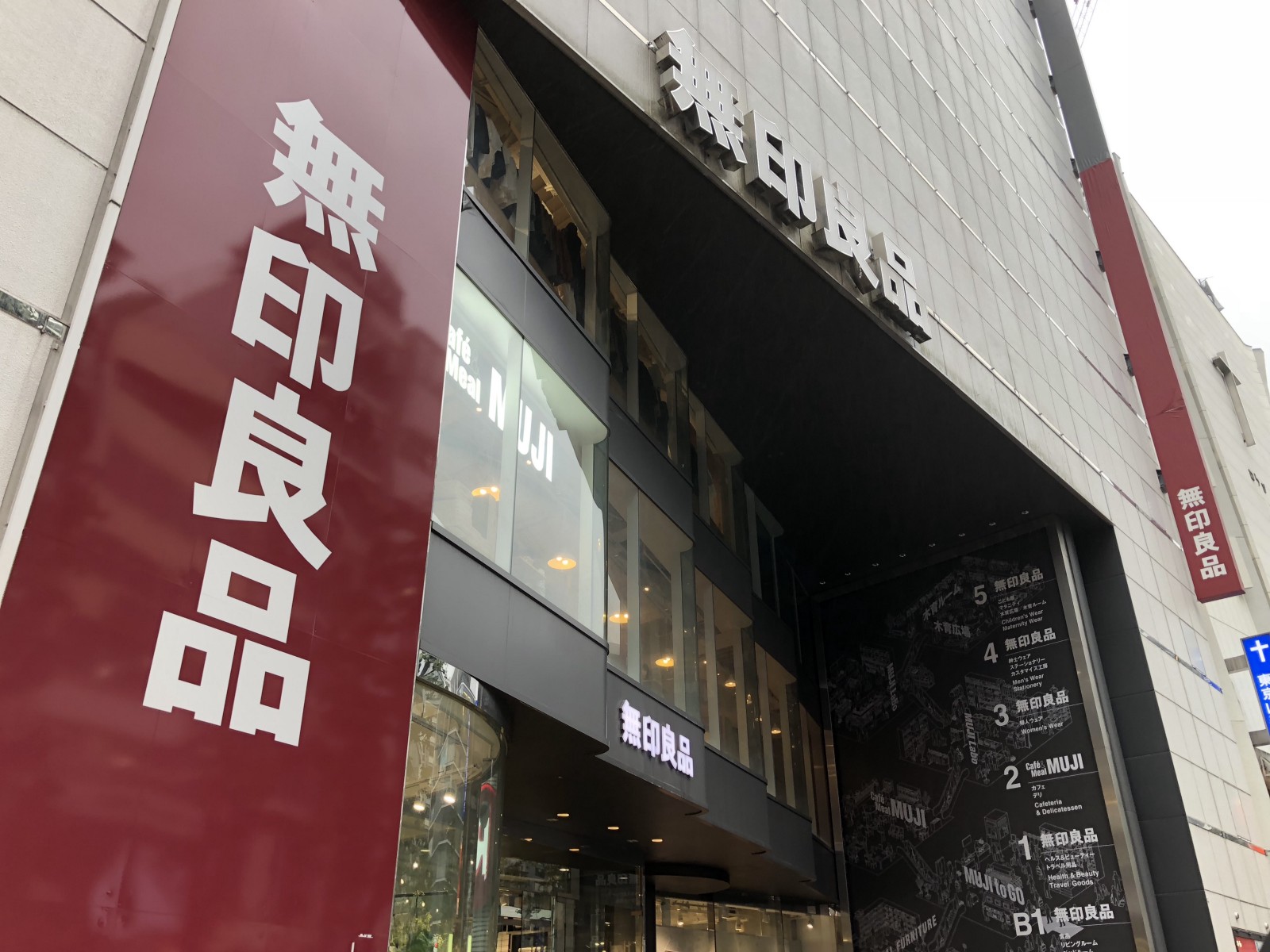 MUJI is one of the most popular Japanese stores, that has numbers of branches worldwide. A large 6-storied MUJI stores located in a heart of Shibuya, offering a wide range of products including apparel, households, furniture, stationary, cosmetics, grocery, kids & baby goods, etc. There is also Café&Meal MUJI at 2F where you can relax with delicious food and drinks.
Related article: Best Products to Buy at MUJI
Hours: 10:00 to 21:00
11. Disney products at Disney Store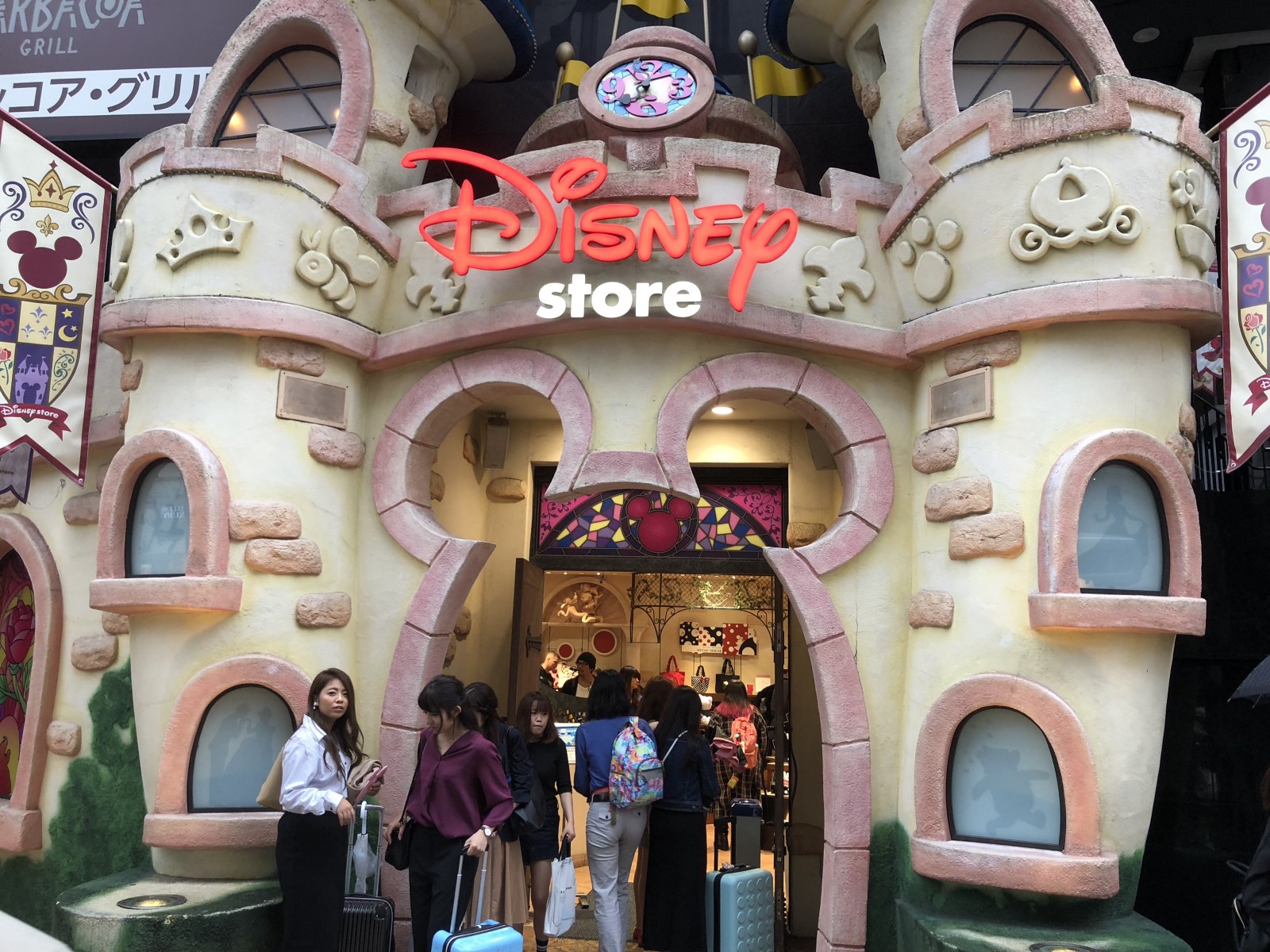 If you are a Disney lover, Disney Store Shibuya is simply the best shopping paradise for you. The fancy castle-like store has 3 floors with the interior decor with cute Disney characters. Various official Disney products can be found including seasonal and limited products. The ticket counter is also located inside the store selling open tickets to Tokyo Disneyland and DisneySea.
Hours: 10:00 to 21:30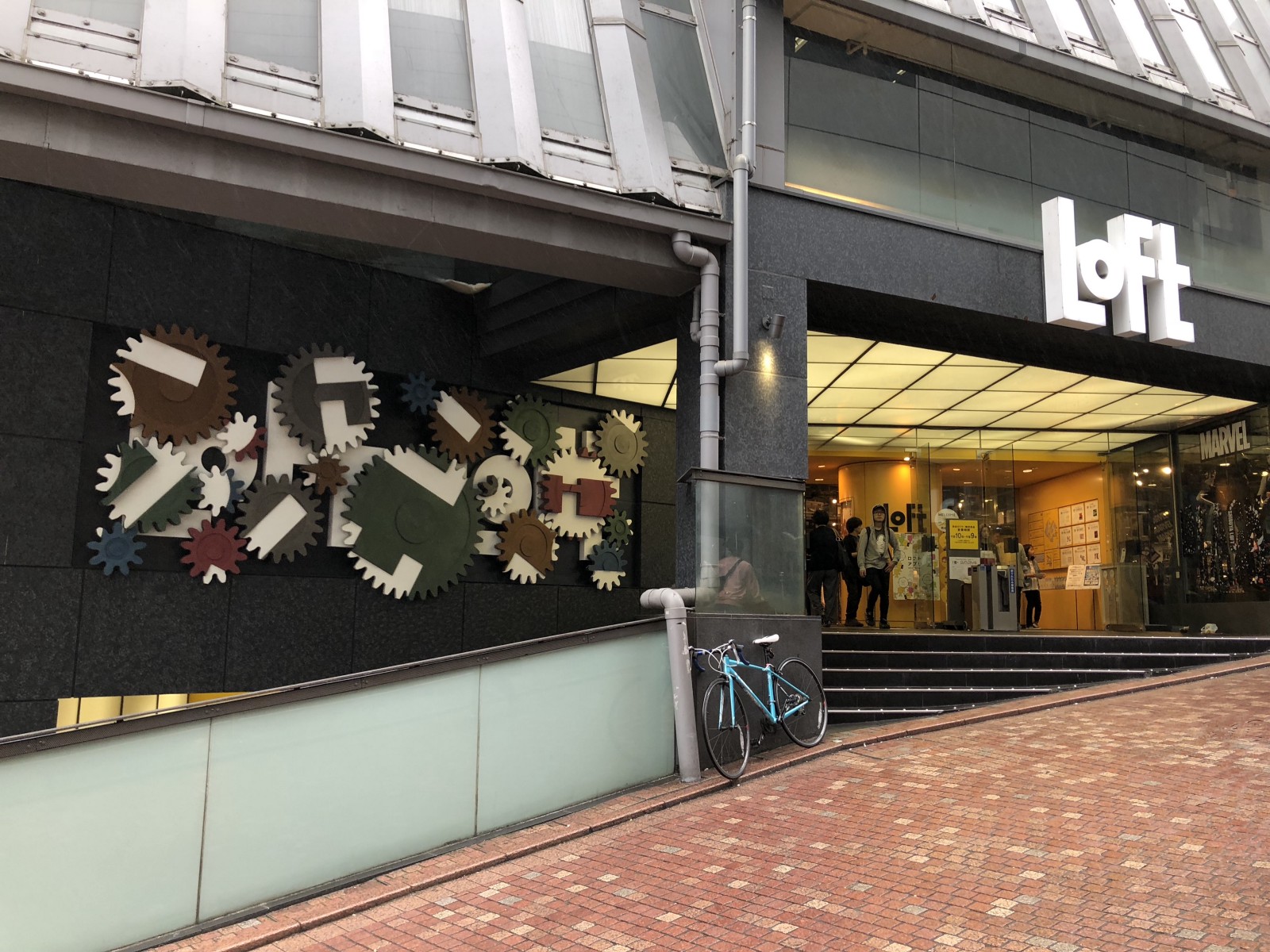 LOFT Shibuya is one of the most recommended place to shop for foreign visitors. At LOFT Shibuya, you can find unique, cool and stylish Japanese products with a great quality.
More info: LOFT : Coolest Store in Shibuya Tokyo
Hours: 10:00 to 21:00
14. Tokyu Hands Shibuya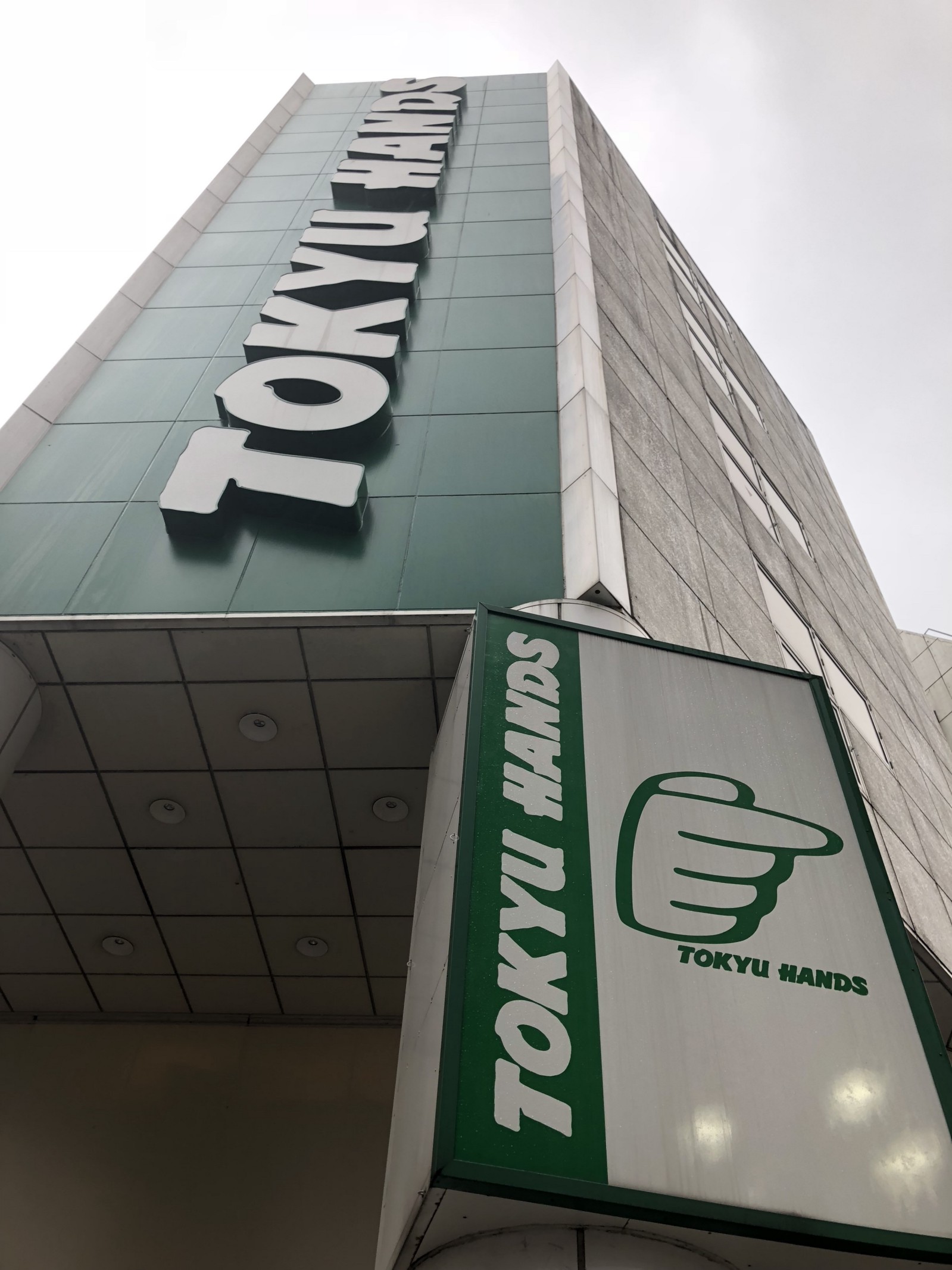 Tokyu Hands is another great variety store in Japan that has numbers of branches across the country. While Loft focuses more on designed interior and fancy variety products, Tokyu Hands are more for functional living wares that are extremely useful and have the great quality.
Hours: 10:00 to 9:00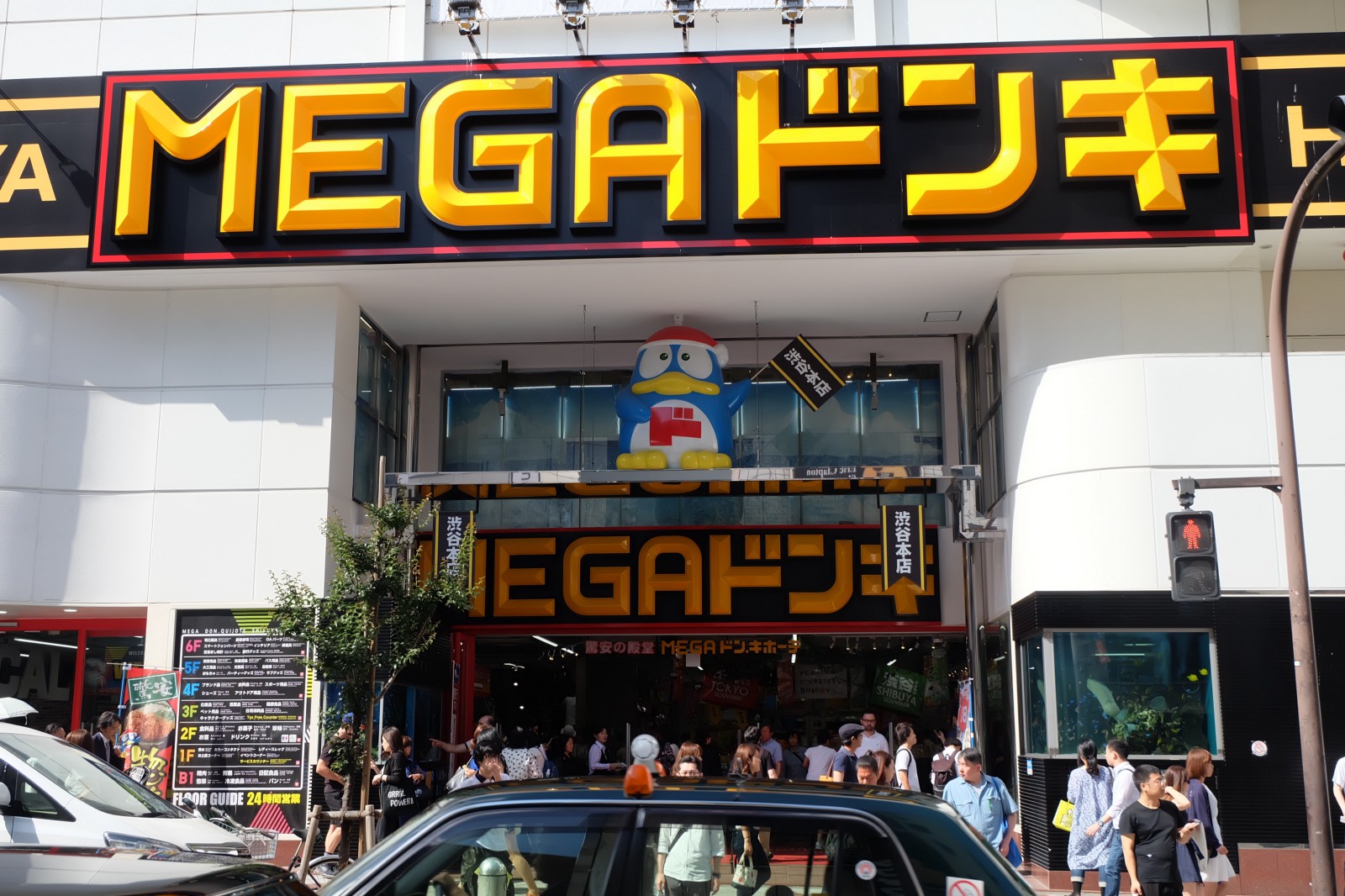 The famous discount store, Don Quijote (a.k.a. DONKI) opened the massive 7-storied store, MEGA DONKI in a heart of Shibuya district in 2017. You can pretty much find anything in this 24/7 open store from souvenirs to electronic products, cosmetics and food, and many items are cheaper than other shops. A TAX FREE counter is also available inside the building.
More info: Don Quijote Shibuya: Shop All You Need at SHIBUYA MEGA DONKI!!
Hours: 24 hours
16. Fashion items and desserts at Hikarie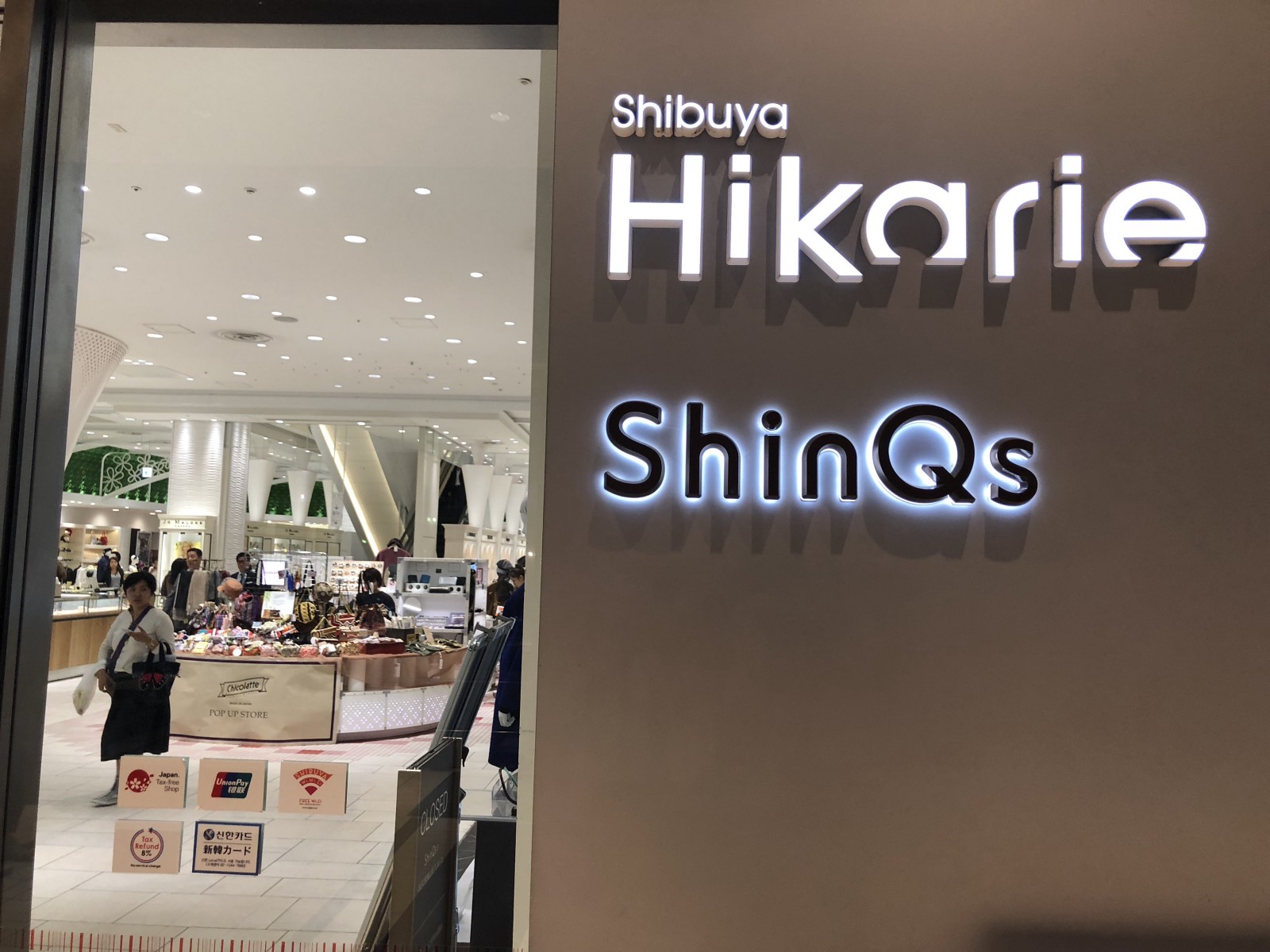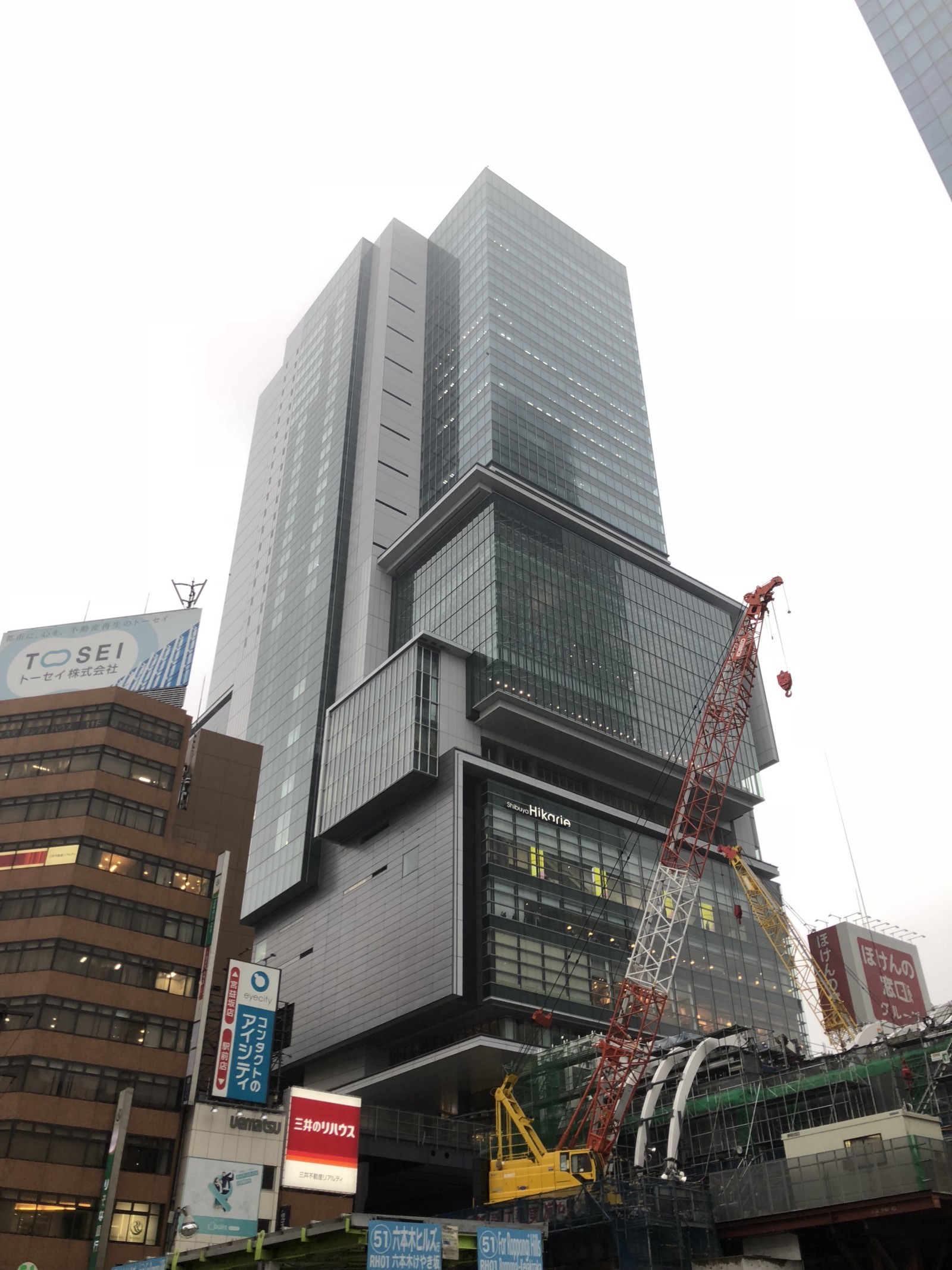 The high rise complex building, Shibuya Hikarie that can be accessed directly from Shibuya Station. The 180 m tall building has shopping, dining and entertainment space at the first 11 floors, then the rest of space is used for theatre and office.
Hours: 10:00 to 21:00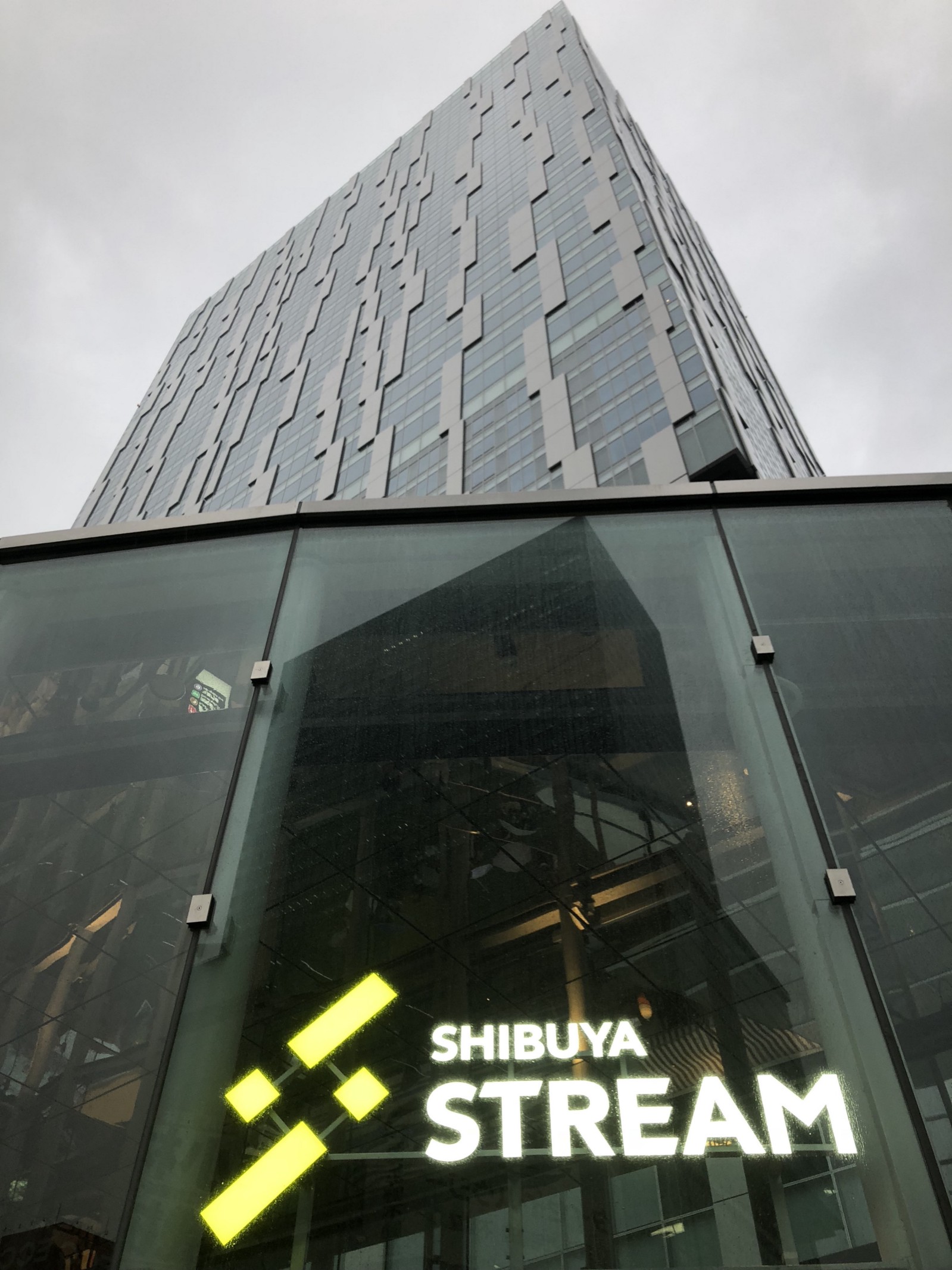 The newly opened complex building, Shibuya Stream is one of the hottest spots in Tokyo right now. The multi-use building consists of cafes, restaurants, hotel, office, halls and it's located along Shibuya River.
Related article: Shibuya Stream: 10 Best Restaurants in Shibuya Stream
Hours: 11:00 to 23:00 (depends on shops)
18. MAGNET by Shibuya 109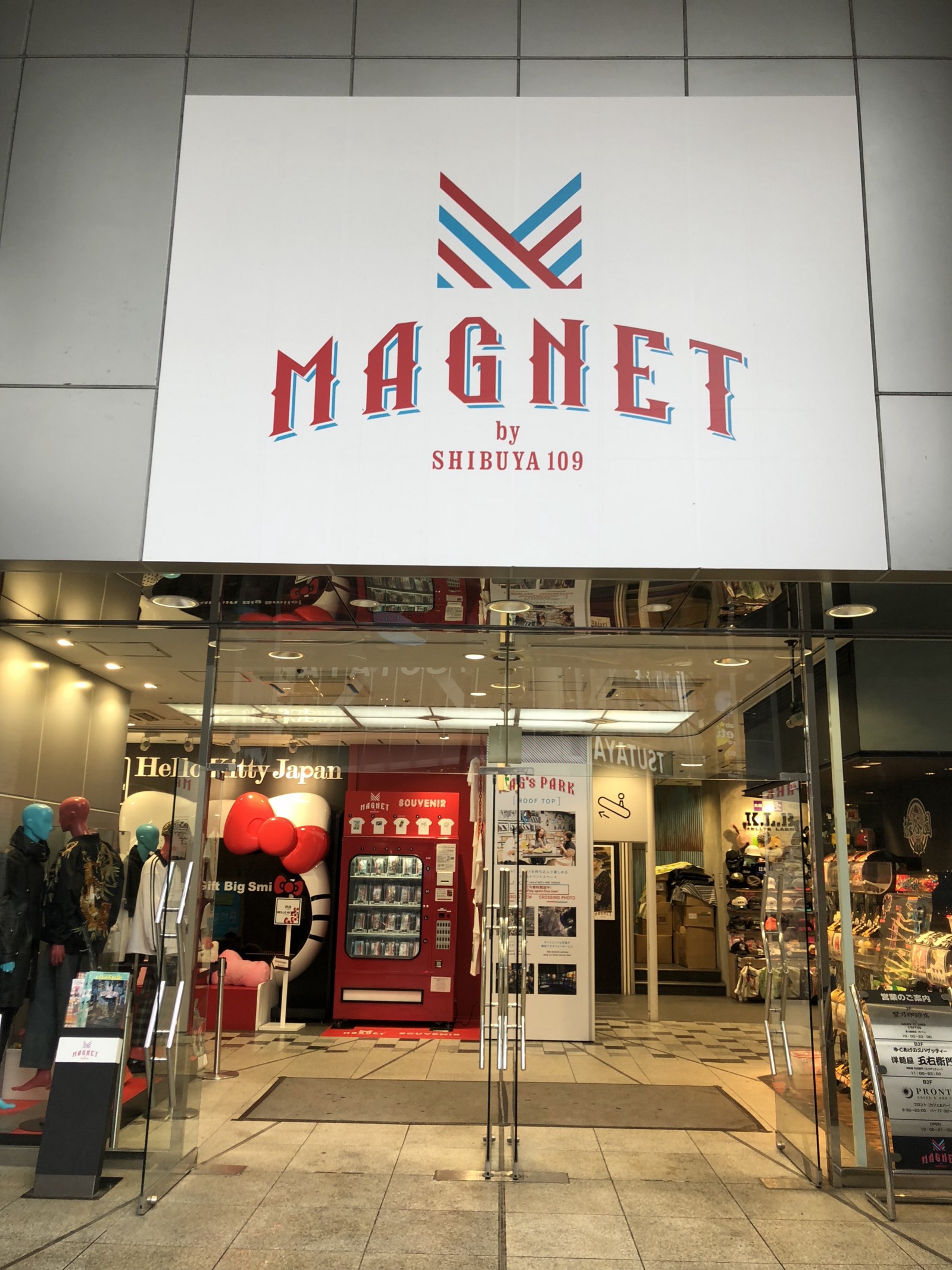 MAGNET by Shibuya 109 is a complex building which is specialized in men's fashion while Shibuya 109 offers clothing line for female. There is an observation deck on the rooftop which is open till 23:00, and it's one of the best spots to see the famous Shibuya Scramble Crossing.
Hours: 10:00 to 21:00
19. Tower Records Shibuya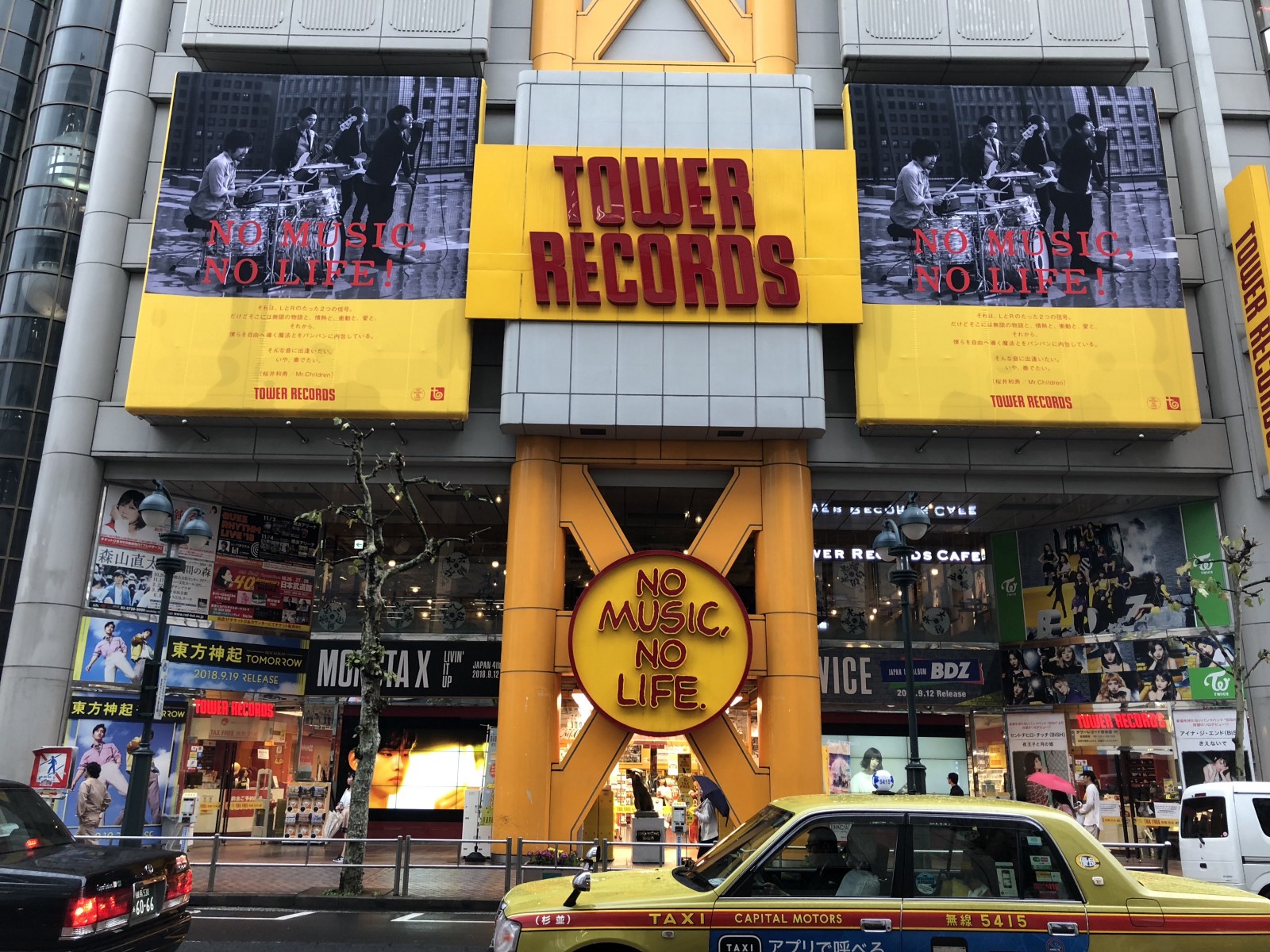 Tower Records is one of the most iconic shops in Shibuya with the famous "NO MUSIC, NO LIFE" billboard in front. It's one of the biggest record stores in Japan has 10 floors offers all kinds of music records from all around the world as well as concert halls and cafes.
Hours: 10:00 to 23:00
20. Mandarake Shibuya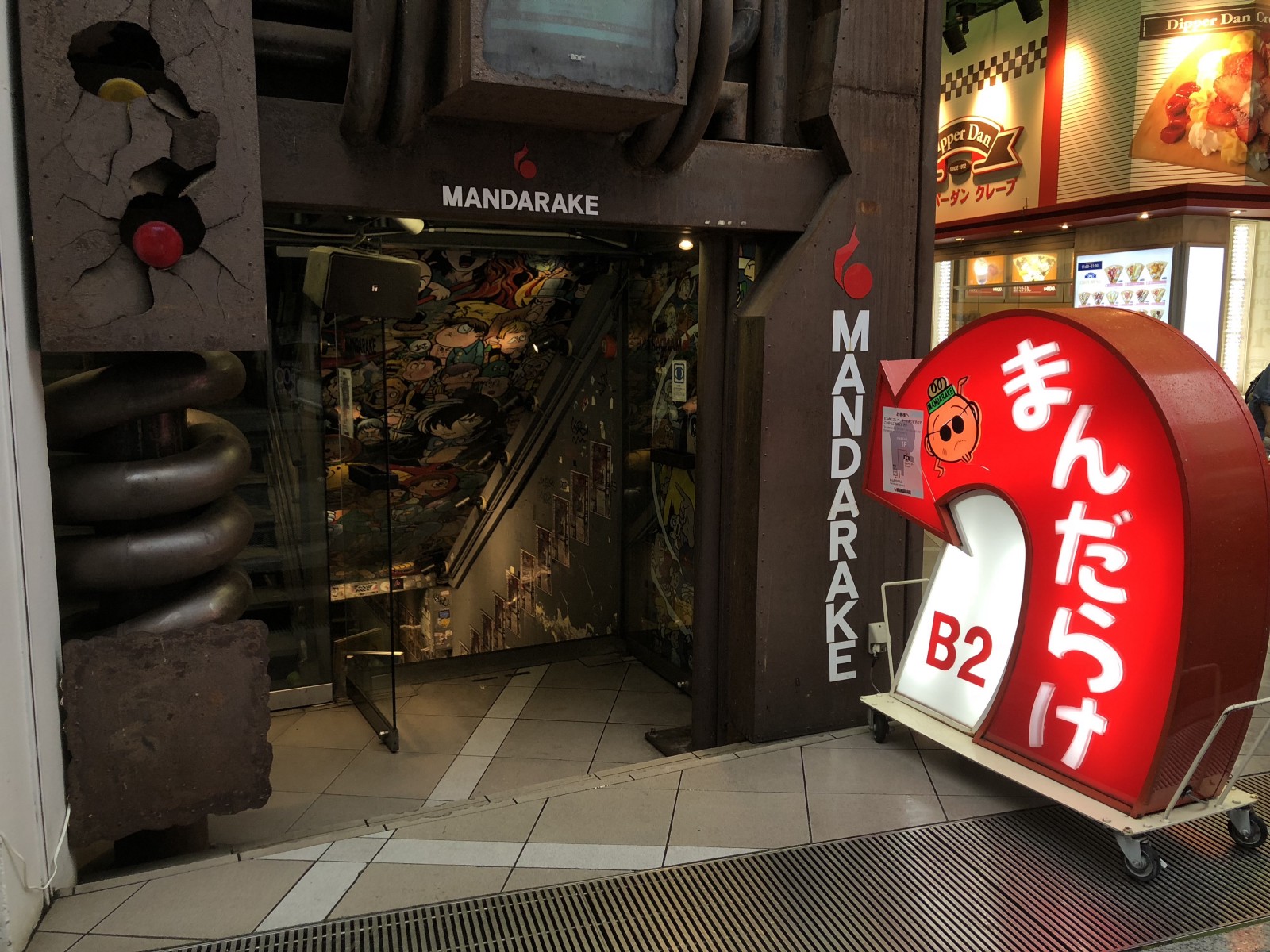 The famous Otaku shop from Akihabara, Mandarake's Shibuya branch is located in the basement of Shibuya BEAM building. The shop is like a treasure land for Otaku culture fans as many rare used products related to manga, anime, action figures, video games can be found.
Hours: 12:00 to 20:00
▽Check more shopping information in Tokyo▽
▶︎Best Shopping Areas in Tokyo
▽Best Shops in Tokyo by Area▽
▶︎Shinjuku Shopping Guide
▶︎Harajuku Shopping Guide
▶︎Akihabara Shopping Guide
▶︎Ginza Shopping Guide
Did you enjoy the list?? Shibuya is one of the best shopping districts in Tokyo where great products in all genre can be found! For more information about shopping in Japan, please check out these articles, too!
▽Related Articles ▽
---