Shibuya Sky: the New Observatory on Top of Shibuya Scramble Square
Shibuya Scramble Square Opens with the Observatory Shibuya Sky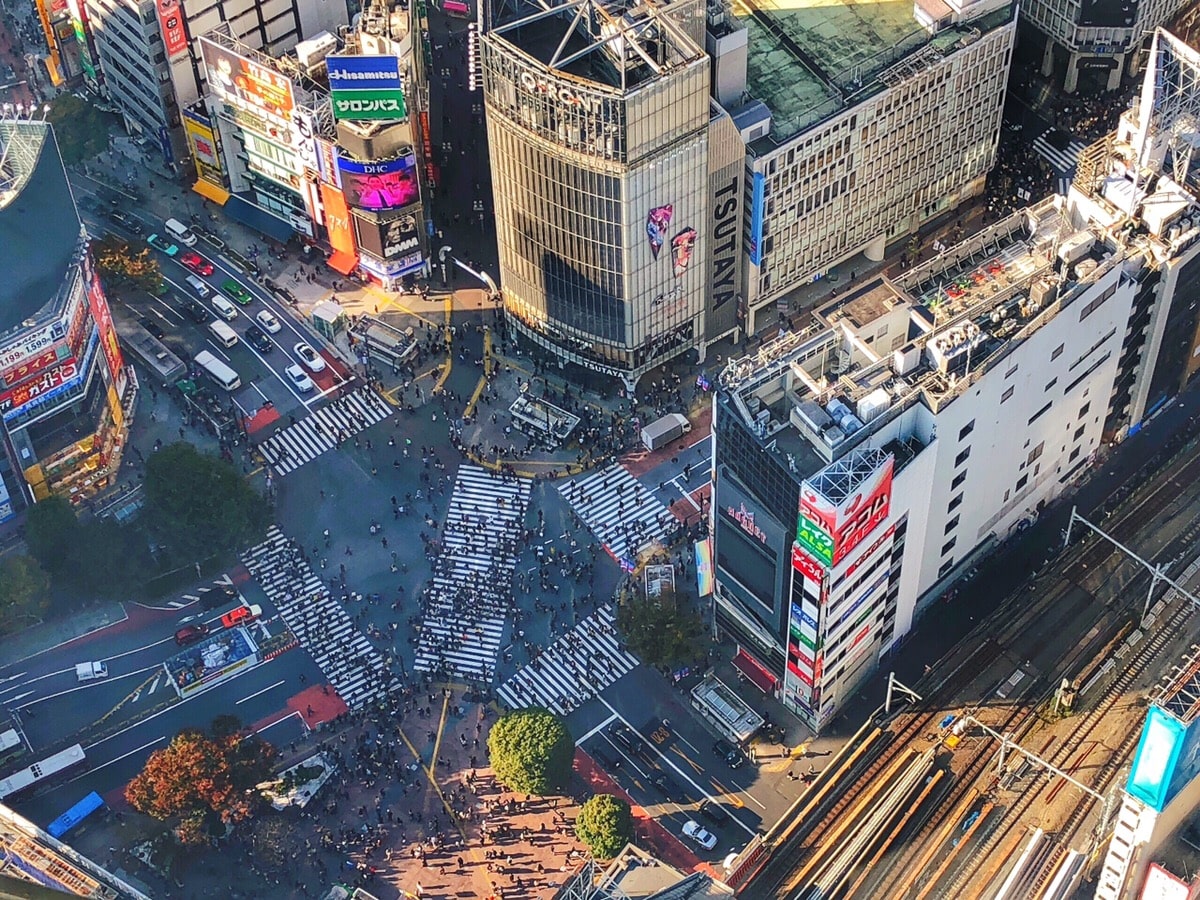 Shibuya, now one of the most popular tourist towns in Tokyo, has just completed a new high-rise complex named Shibuya Scramble Square. Shibuya Scramble Square opened in the beginning of this November with the featured facility Shibuya Sky. I just visited the hottest spot in Shibuya, and today, I'd like to introduce about the new observatory Shibuya Sky with things to do at Shibuya Scramble Square.
*Please note that this article contains affiliate links.
<<Click HERE to Book a SHIBUYA SKY Admission Ticket Now!!>>
---
Shibuya is proceeding the massive redevelopment project these days as skyscrapers are being built following one another. Shibuya Scramble Square, the newly-opened gigantic complex building, is the highest building in Tokyo at the time with the height of 229 meters. Of course, Shibuya Scramble Square is higher than the neighbor complex Shibuya Stream, which was opened last year and is now famous that Google moved there.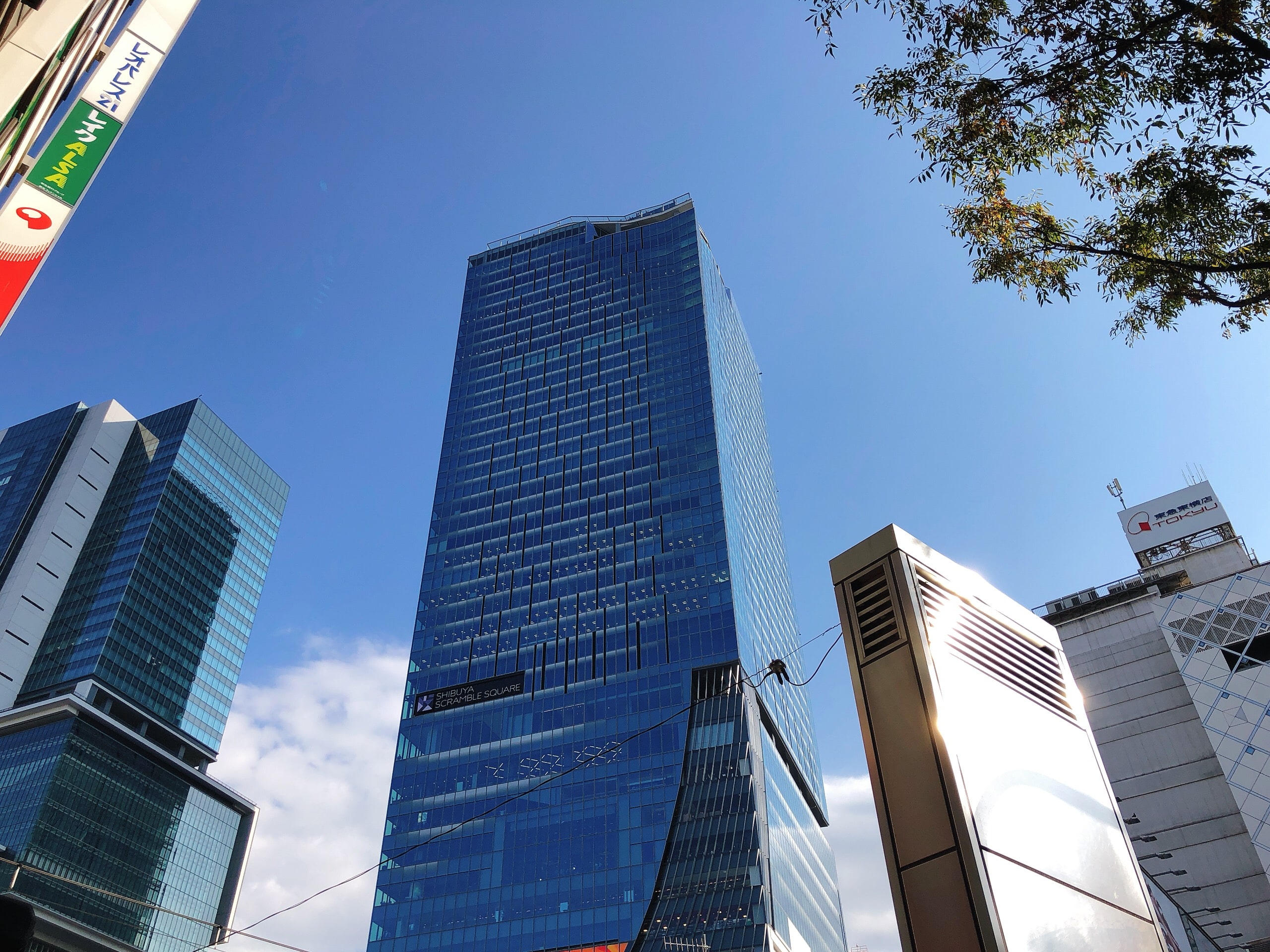 There are over 200 cutting-edge shops and popular restaurants in Shibuya Scramble Square, which rises 47 stories above the ground and 7 underground stories. The tallest building also features the open-air observation deck Shibuya Sky on its roof top. Shibuya Sky overlooks the 360-degree panorama view of not only views of Shibuya but also the whole Tokyo's town.
Shibuya Sky
Shibuya Sky is one of the best places to visit in Shibuya Scramble Square and will be known as the hottest and most trendy spot in Tokyo in 2019–2020. In addition to the rooftop observatory, there are many things to see on the way to the top of the building, divided into 4 sections: Sky Gate, Sky Stage, Sky Gallery and shops & cafe.
<<Click HERE to Book a SHIBUYA SKY Admission Ticket Now!!>>
Sky Gate (14F)
The coolest experience starts from the 14th floor where there are a ticket counter and an elevator guiding to the top of the building. You feel as if you came to the world disconnected from reality with the colorful digital signage display on the ceiling in front of the elevatory and in the elevator while going up to the 45th floor.
Sky Stage (47F)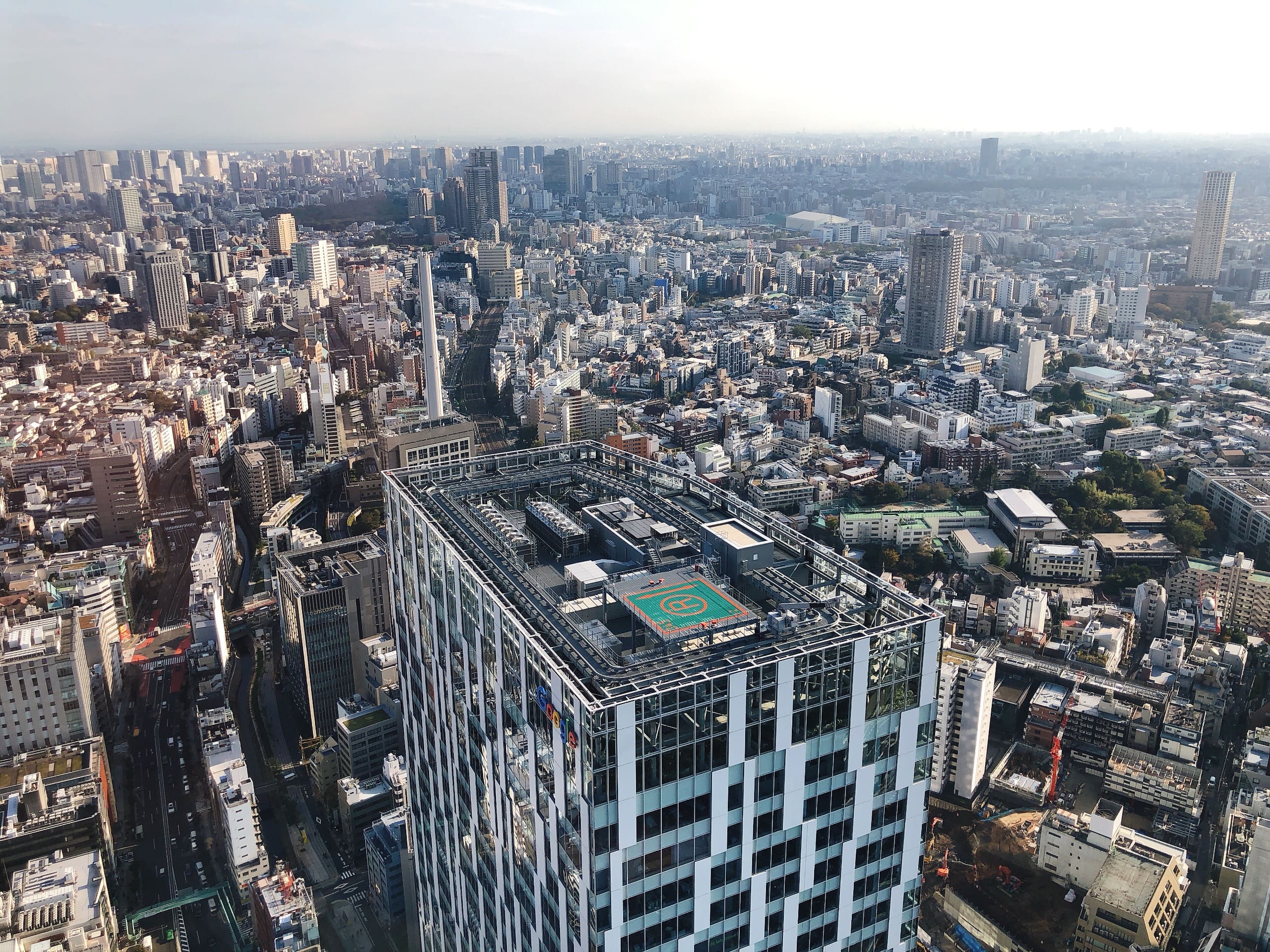 Then, it's time to reach the rooftop of Shibuya Sky after leaving your luggage in a locker and riding up an escalator. You can see not just the Shibuya's streetscape including Shibuya Crossing but the amazing 360-degree panoramic views of the whole towns in Tokyo. There are too many views that you should take pictures from Shibuya Sky. Especially, an edge of the rooftop is the most popular photo spots on Sky Stage. At night, you can enjoy the views of crossing light beaming in the dark sky there.
The field with artificial grass and sofas are offered to relax watching the breathtaking views. And, you can look up to the sky resting in the hammocks.
Sky Gallery (46F)
Sky Gallery on the 46th floor is an indoor facility with the leading-edge technology. You can enjoy seeing both the real views of Tokyo through the big windows and another world on the digital displays. There are numerous signs on the columns all around the floor, which suggest the directions of popular landmarks in Tokyo such as Tokyo Tower, Asakusa and Mt.Fuji.
Shops and Cafe & Bar (45&46F)
There is a music bar with gorgeous interior accessories from which you can view outside. It serves snacks and drinks from morning until night. On the 45th and 46th floor, souvenir shops sell a variety items related to Shibuya Sky and culture and lifestyle of Shibuya and Tokyo.
Shopping and Restaurants
Don't forget to shop and eat in Shibuya Scramble Square which has over 200 shopping and dining options from B2 to 14F. If you are interested in a variety of things from high brands, fashion and cosmetics to desserts and bakeries, all of them can be satisfied there. It may make you lose your sense of time.
---
Shibuya Scramble
Access: Directly connected from Shibuya Station (Metro Exit Number is B6)
Map: http://bit.ly/33FL2oq
Business hours: 10:00–21:00/11:00–23:00 (12F Restaurants)/11:00–24:00 (13F Restaurants)
Shibuya Sky
Business hours:9:00–23:00
Ticket prices: 2,000 yen (18 years old and over)/1,600 yen (Junior high/high school students)/1,000 yen (Elementary school students)/600 yen (3-5 years old)/Free (0–2 years old infants)
▶︎Purchase the discounted ticket here!
Wanna go directly to Shibuya from the airport?
Airport Taxi is one of the best services for transfer to and from Narita and Haneda Airport. They can even take you to the teamLab, wait for you and take you to the hotel!
Now JWM readers have a 1,000JPY discount if they book with Airport Taxi!!
Coupon Code: JWM2023

---
Shibuya Scramble Square, especially Shibuya Sky, is one of the best places to visit in Tokyo for its amazing observatory experience. You can see the totally different views of Tokyo at night, so it is worth visiting twice at least. For more latest info about Shibuya, check out these articles below!
▽Related Articles▽
▼Editor's Picks▼
---