Best Tours and Activities in Shibuya 2023
Shibuya Guided Tours and Things to Do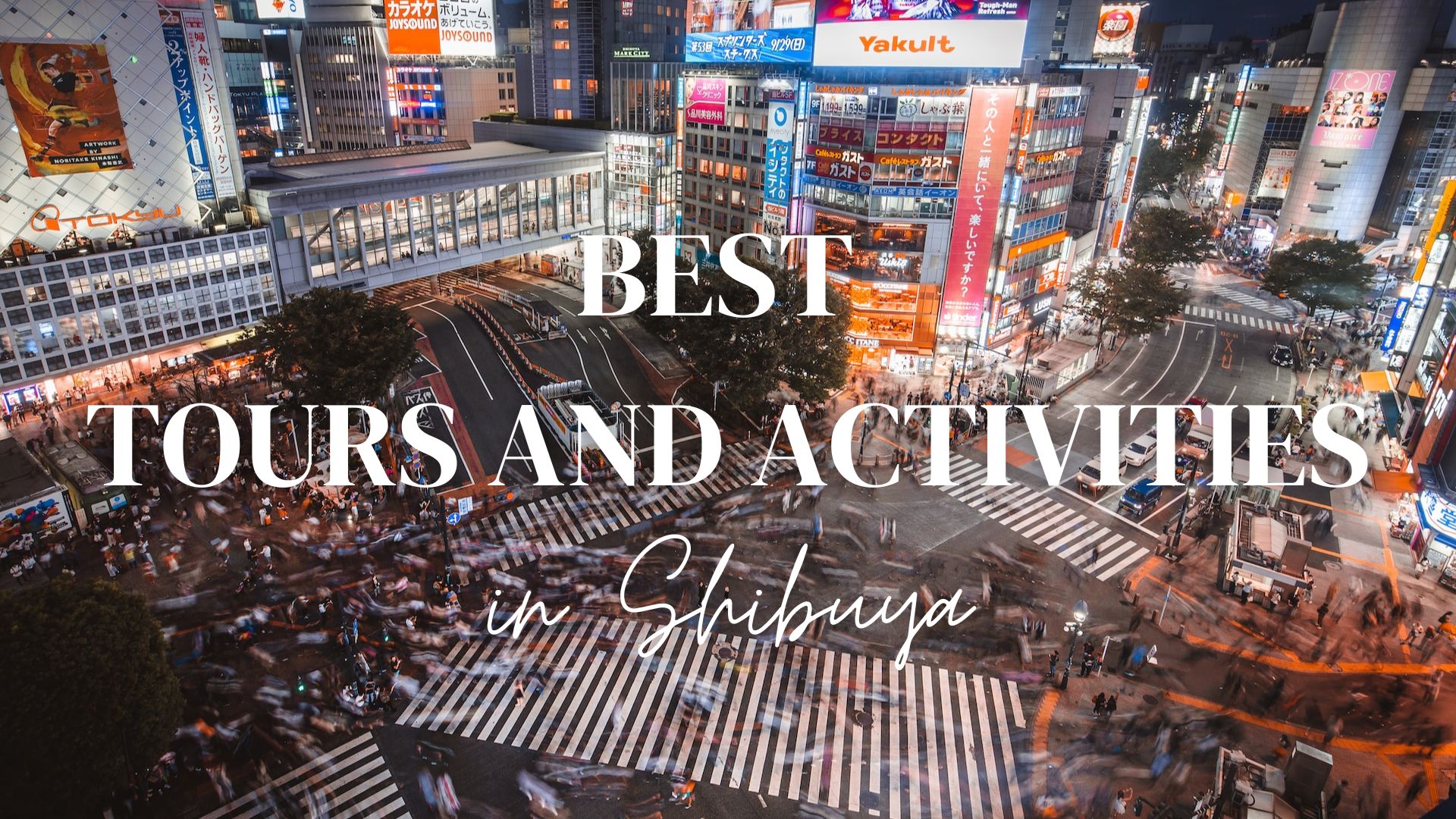 Shibuya is one of the most attractive areas in Tokyo known as the center of young street culture. There are numbers of things to do and places to visit for tourists in Shibuya such as famous landmarks, cool streets, trendy shops and restaurants, and more!
To maximise your day-out in Shibuya, it's highly recommended to explore the neighbourhood with guided tours or special activities. A wide variety of experiences are available in Shibuya for everyone including kids, adults, families, couples, friend groups and solo travellers.
From bar hopping tour to cool photo spots, I'm going to introduce the top tours and activities in Shibuya and booking links to them. Your perfect day in Shibuya might not be fulfilled without these trendy and cool tours and activities, so let's check them out 🙂
1. Enjoy the View from Shibuya Sky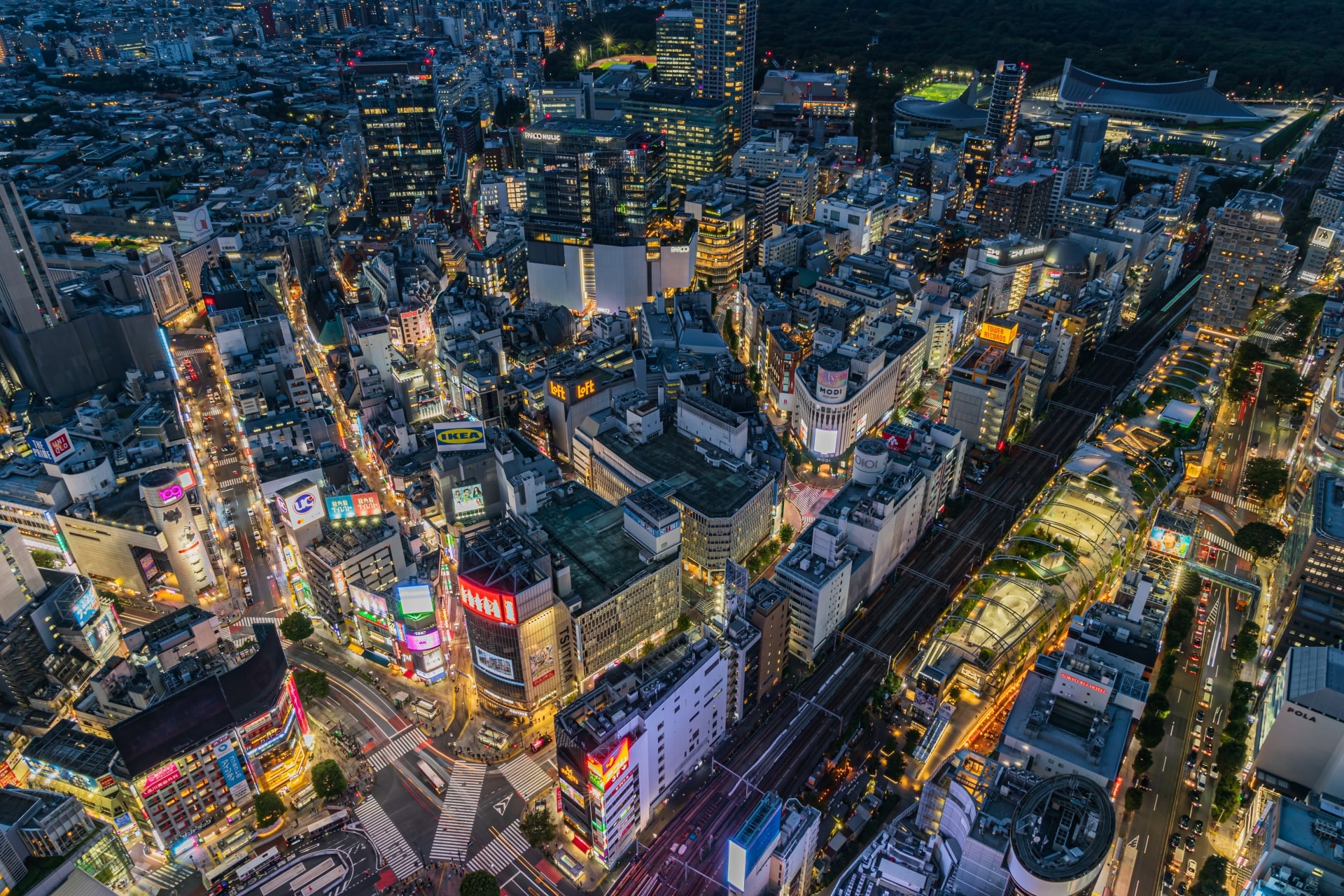 Shibuya Sky is a newly opened observation deck on top of Shibuya Scramble Square. From the rooftop observatory, you can enjoy the panoramic view of Shibuya and surrounding area from 229m above the sea level! You can also capture the overlooking view of the famous Shibuya Scramble Crossing!
Booking ▶ Tickets to Shibuya Sky Observation Deck
More info: Shibuya Sky New Observatory on top of Shibuya Scramble Square
2. Bar Hopping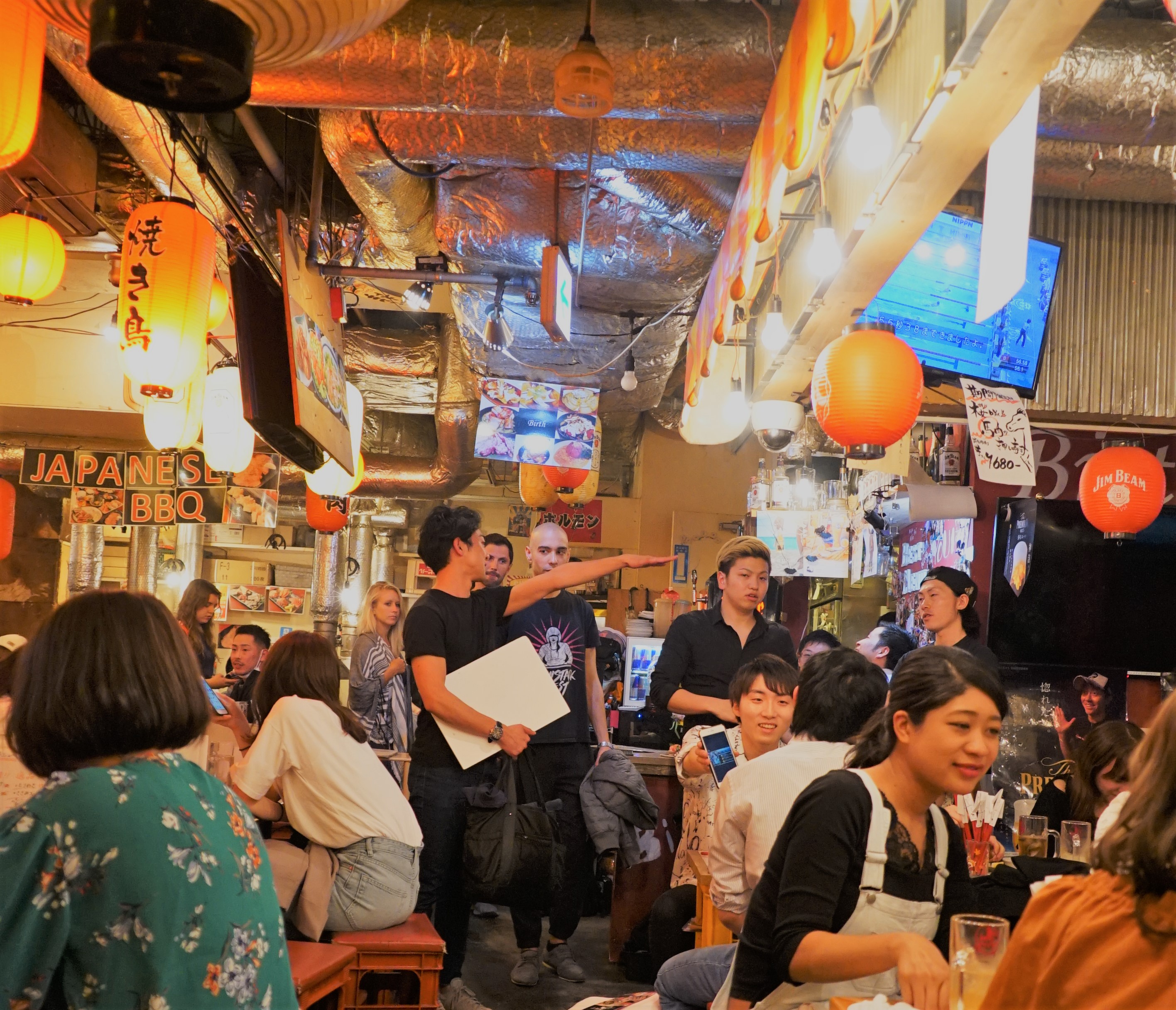 If you are not into clubbing, how about visiting authentic Izakaya bars in Shibuya?? Bar hopping is becoming one of must-do activities for all visitors to Tokyo, and Shibuya is one of the best areas for it along with Shinjuku and Asakusa area.
"Shibuya Bar Hopping Night Tour in Tokyo" by Magical Trip is one of the most popular night tours in Tokyo, and you can experience the real nightlife in Tokyo like locals. Strolling down the bustling streets of Shibuya, then visit hidden Izakaya bars with a local guide and try authentic bar food (including Wagyu beef!) and drinks.
3. Stroll down the Shibuya Neighbourhood in Kimono
How cool to dress in kimono and take photos with famous landmarks of Shibuya area? Wearing kimono (or yukata in summer time) is one of a must-do activities when in Japan, and rental kimono shops are available in Shibuya area, too. How about taking the coolest photos of yourself in kimono dress with the bustling streets of Shibuya and some of iconic landmarks such as Shibuya Scramble Crossing and Hachiko statue!
Booking ▶ Kimono and Yukata Rental in Tokyo
4. Kobe Beef at Hakushu Shibuya
Looking for the best place to dine in Shibuya?? Hakushu could be the best answer. Hakushu is one of the highest rated restaurants on TripAdvisor as it's been voted as the best restaurant in Japan by many travellers.
The family owned steak restaurant serves the finest quality of Kobe Beef cooked with Teppanyaki (Japanese style iron griddle cooking) in front of guests. As the restaurant is small and has limited number of seats, Hakushu is one of the hardest restaurants to book in Tokyo today.
Booking ▶ HAKUSHU Teppanyaki Restaurant in Shibuya
5. Sushi Making Class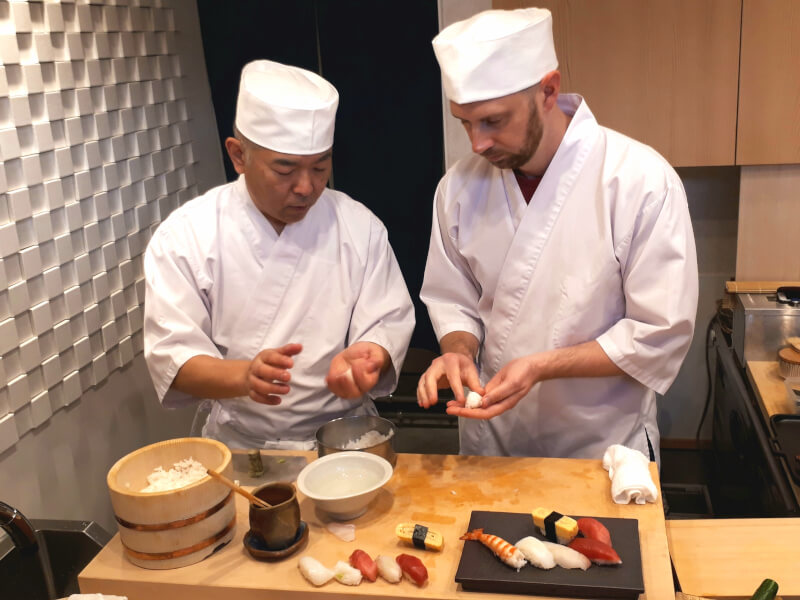 Joining a cooking class is becoming as popular as dining at restaurants in Tokyo nowadays, and many kinds of cooking classes are available including traditional Japanese cuisine, home-cooking dishes, vegan and halal. It's an amazing way to learn food culture, interact with locals and enjoy delicious Japanese dishes, which you wouldn't experience at ordinary restaurants.
If you are wondering which cooking class to join in Tokyo, I'd recommend this authentic Sushi making class by professional chef, which is held in Nakameguro (very near Shibuya). You'll learn how to make Sushi rice and various types of Sushi (hand-shaped, rolled and battleship) using Japanese knives. In addition, dashi rolls, miso soup and Japanese sweets are served.
6. Maid Cafe Experience
Maid Cafe is one of the most unique things about Japanese modern culture, which was originally designed for Otaku or idol fans, but now became a popular tourist spots in Japan among foreign visitors. Akihabara is known as the Mecca of Maid Cafes, however, you can find them in numbers of locations now.
Maidreamin, the biggest franchised maid cafes in Japan has a branch in the heart of Shibuya area. If you are seeking for trendy and unique activities in Tokyo, you should definitely visit Maid Cafe once in your lifetime!
Booking ▶ Maid Cafe Experience at Maidreamin Tokyo
7. Drive through the City with Go Kart
The real Mario Kart experience! Go kart is one of the most trending activities in Japan today. You can pick the unique costume and take off for the exciting go kart adventure through the city center. You will drive by some of the coolest neighbourhoods of Tokyo including Shibuya. It's a guided tour so the guide will take a lot of cool photos of you during the activity!
Booking ▶ Small Group Go Kart Experience in Shibuya
8. Kintsugi Workshop
Have you heard of Kintsugi? Kintsugi (金継ぎ "golden joinery") is a traditional method of fixing broken ceramics with lacquer and gold. It's a Japanese art of repairing strongly related to the philosophy of Sado (Japanese tea ceremony) to accept breakage as part of the object's history rather than disguising with something. The workshop where you can have a rare and unique Kintsugi experience is located in Shibuya area. Join the activity and learn the traditional technique of repairing broken pottery. Recreate an art piece and take one and only Kintsugi art home as a special souvenir!
9. Meet the Cute Little Hedgehogs
Chiku Chiku Cafe is an animal cafe in Shibuya where you can meet adorable hedgehogs. You can watch little hedgehogs walking and playing around the small dollhouse rooms such as kitchen, dining room, bed room, Japanese style room and garden. Have the cutest experience in a heart of Shibuya by taking a lot of photos, feed and interact with the cute little hedgehogs!
Booking ▶ Hedgehog Home and Cafe in Shibuya
10. Samurai Armor Photo Studio
Samurai and the Sengoku Period are the most fascinating Japanese history that attract numbers of people around the world. If you are visiting Japan to explore this great history of Japan, Samurai Armor Photo Studio is a must-visit place. It's one of the rarest places on earth where you can transform into a mighty Samurai.
Try on the armor with sword of warlords from the Sengoku period, and take amazing photos! The photo shooting is available at the studio or the streets of Shibuya. Check the link below for more details!
Booking ▶ Samurai Photoshoot Experience in Tokyo
11. Party like an Animal
When it comes to nightlife in Tokyo, Shibuya is the right place to be. There are hundreds of spots to hang out at night including bars, restaurants, Izakaya, nightclub and more! Shibuya is known as the best districts in Tokyo for clubbing along with Roppongi and Ginza area.
There are several clubs in Shibuya that play popular music genre including EDM, House, Techno, Dub Step, Bass, Hip Hop, J-Pop and more. Check out the link below for introducing the best nightclubs in Tokyo including Shibuya area. Make your weekend more lavish and exciting at the most trendy night spots in Shibuya, Tokyo!
Searching for a hotel in Tokyo?? Check the best deals at Klook!
Did you enjoy the list?? If you want to have the most unforgettable experience in Shibuya area with limited time, these tours and activities will surely help you to make the most of it 😉
For more travel info in Shibuya area, please check out listed articles, too!
▽Related Articles▽
▼Editor's Picks▼
---