HARAJUKU and SHIBUYA: 1 Day Itinerary in Tokyo
The best walking itinerary from Harajuku to Shibuya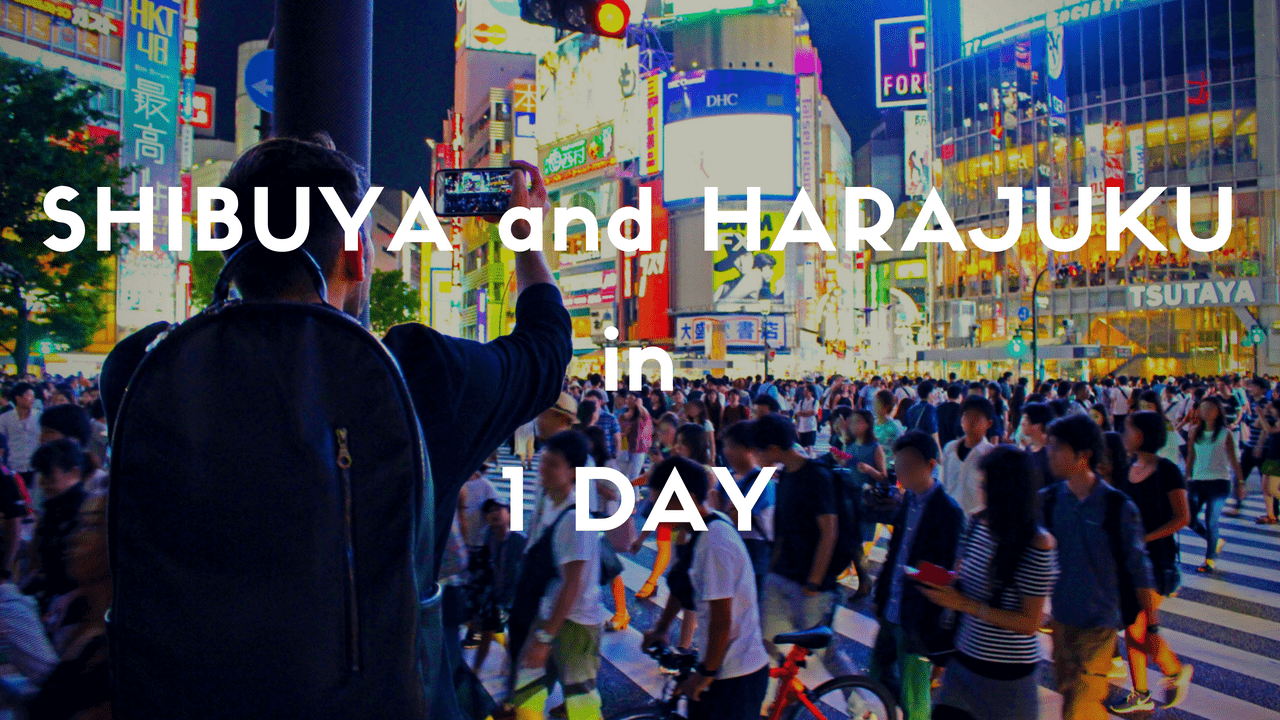 Harajuku and Shibuya are two most energetic and vibrant districts in Tokyo! From shopping Kawaii fashion items to the famous scramble crossing, let's explore Harajuku and Shibuya in one full day!
Meiji Shrine (60 mins)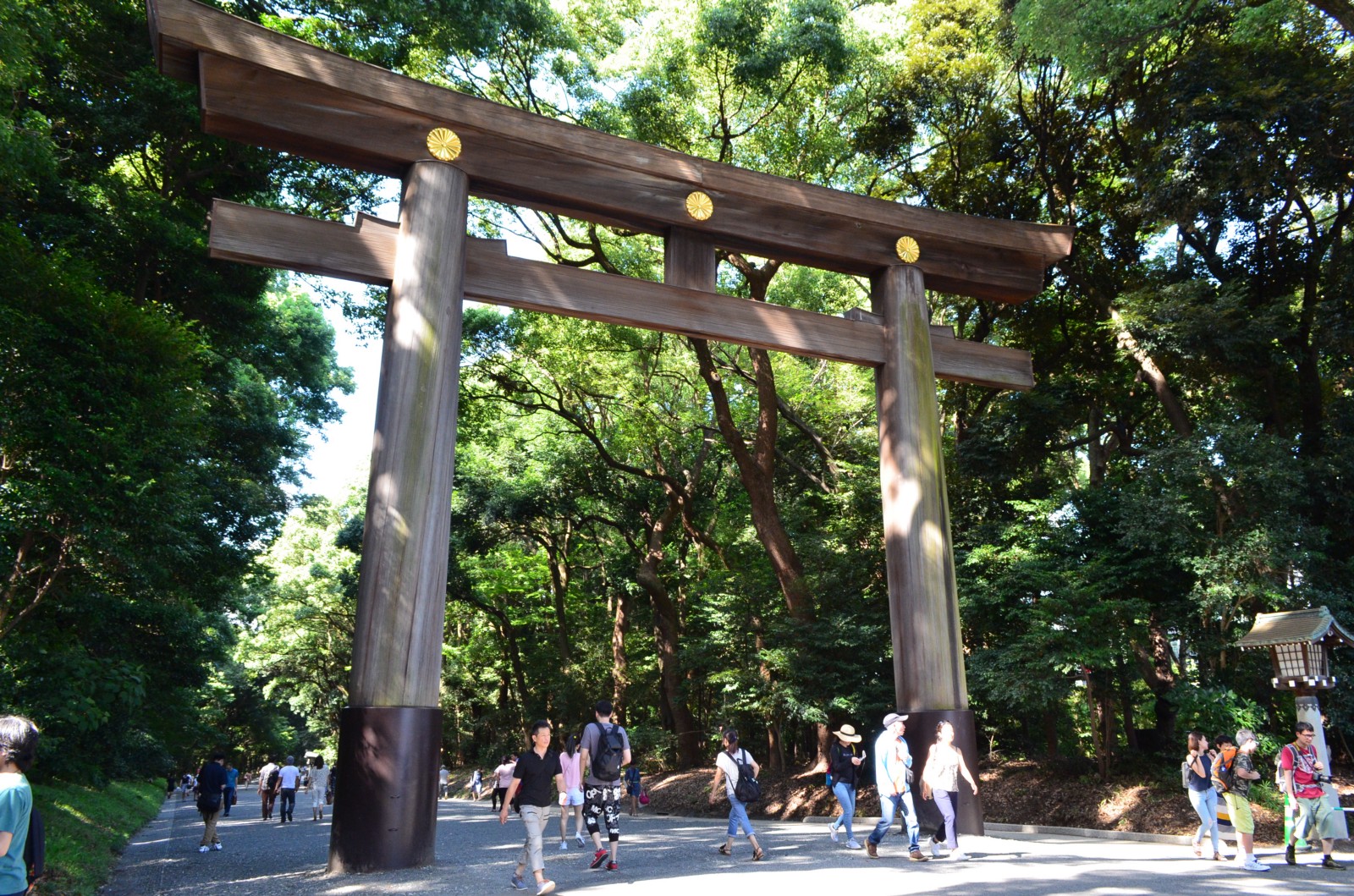 The most visited shrine in Japan, Meiji Shrine (明治神宮) is located near JR Harajuku station. The shrine was founded in 1920, dedicated to the Meiji Emperor and the Empress. The site of the shrine is pretty enormous, including gigantic wooden torii gate, long approach to the main building surrounded by forest. Have a pleasant walk in the nature!
Takeshita Street (30–60 mins)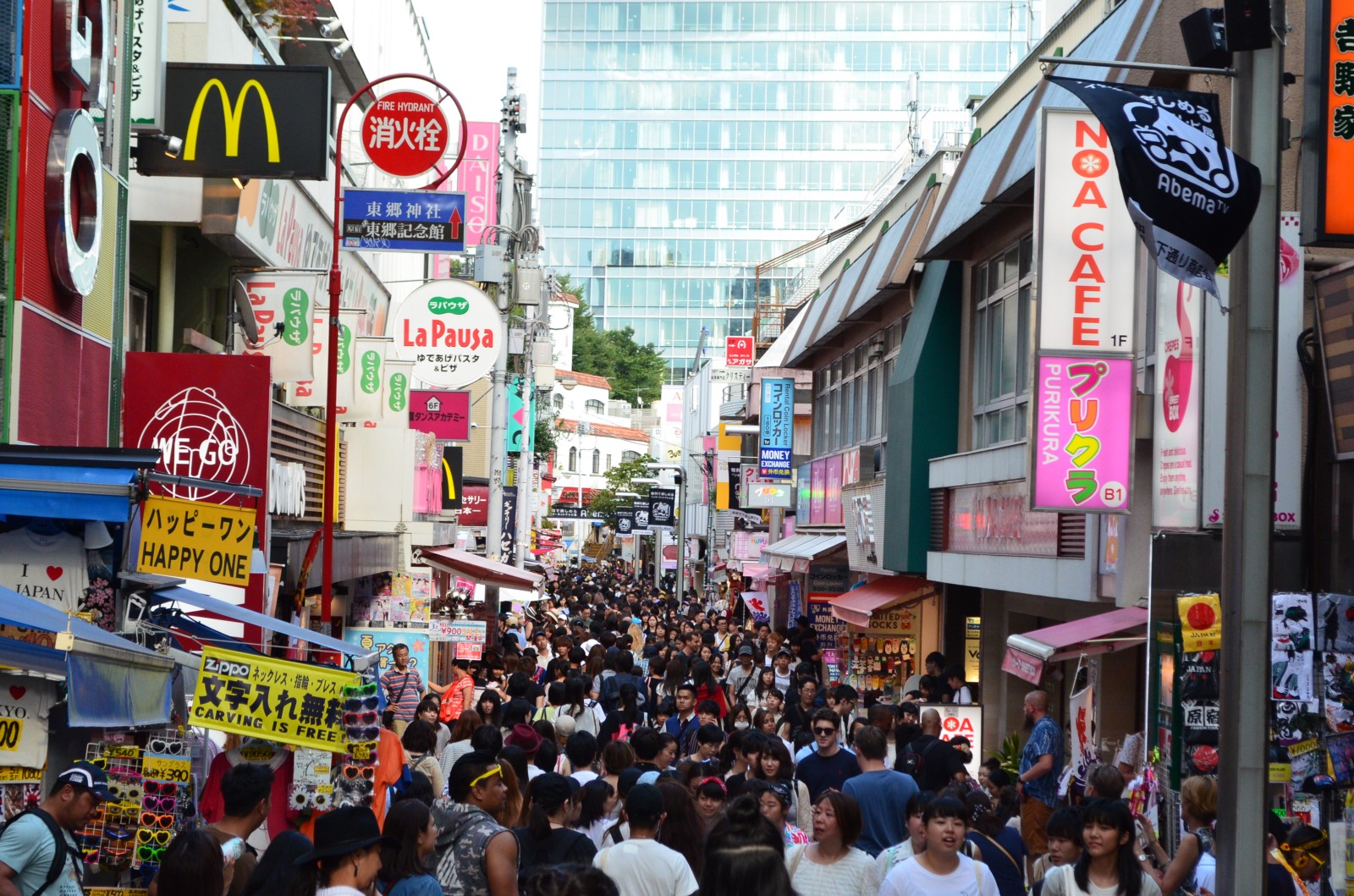 After short walk from Meiji Shrine, the famous street known as "Mecca of Kawaii", Takeshita Street (竹下通り) is located in front of Harajuku station. The 350m street is with full of colourful shops offering pop and cute clothes and items, really popular among young shoppers.
Eat Crepes (15 mins)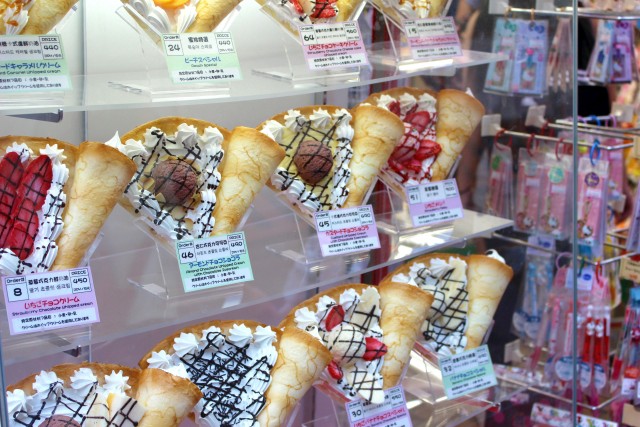 The iconic snack in Harajuku area is crepes. Numbers of crepe stands gather on and near Takeshita street. Choose topping from 100s and create your own delicious crepe!
Animal Cafe (60 mins)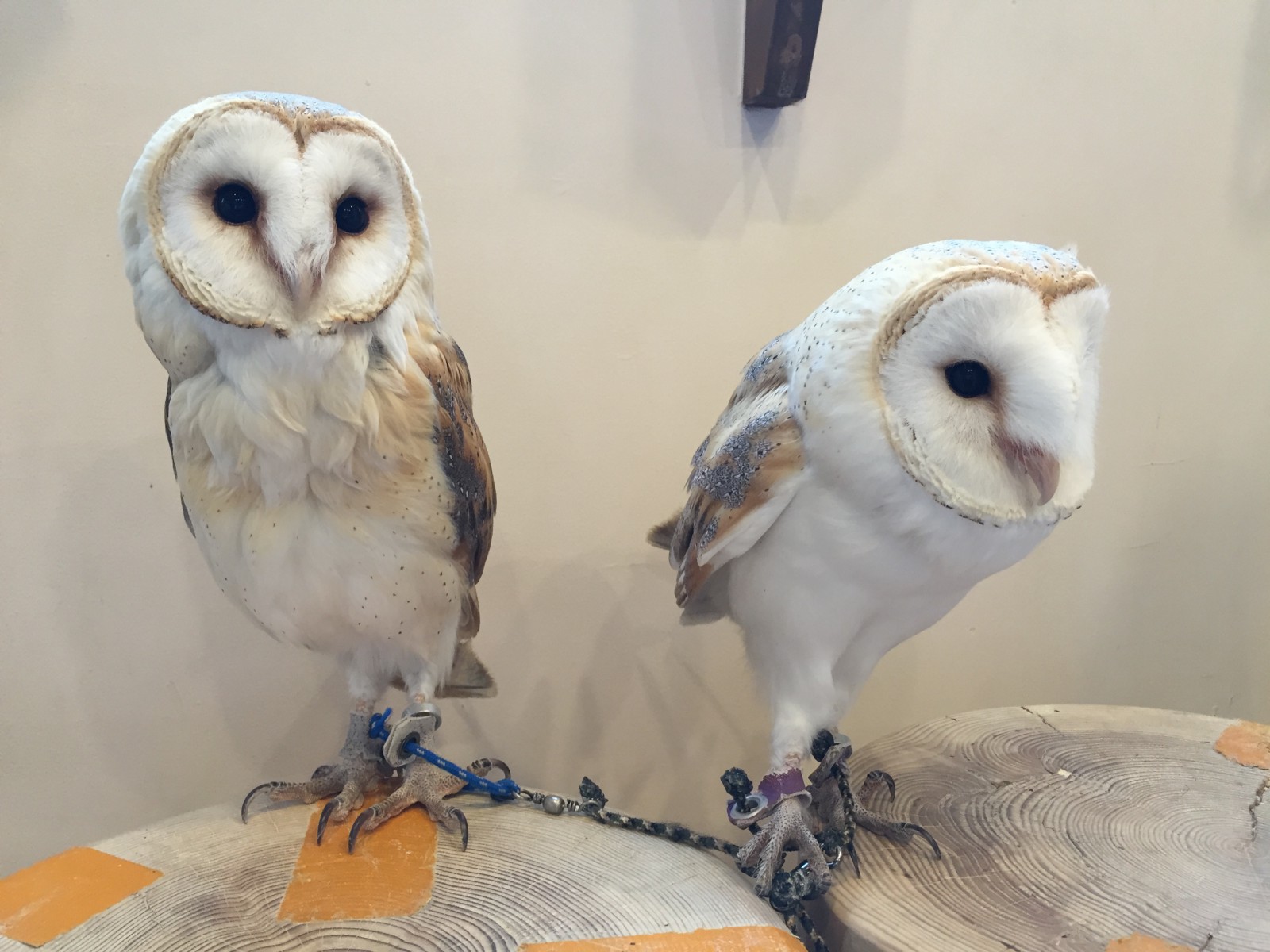 One of most unique and interesting spots to visit in Tokyo is animal cafes. There numbers of them located in Harajuku area where you can meet adorable animals including owls, cats and bunnies. Visit your favourite animal cafe only here in Tokyo!
Recommended Animal Cafes in Harajuku: OWL Cafe, Hedgehog Cafe
Shopping (60–120 mins)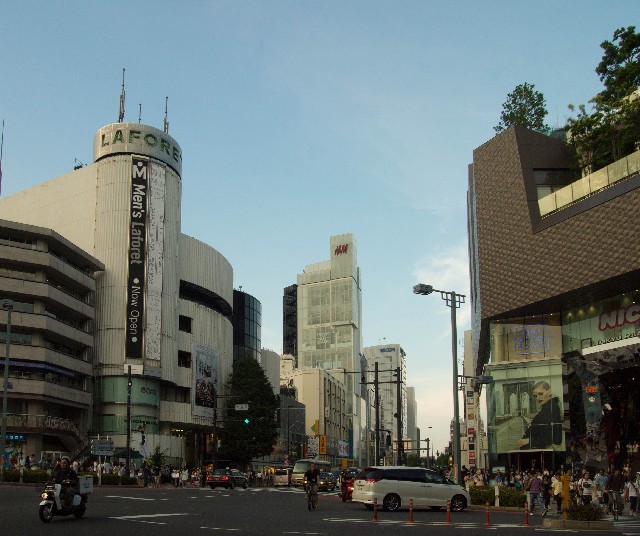 Harajuku is definitely the best place to shop if you love Japanese fashion. From high street fashion to casual and inexpensive clothes stores, Harajuku offers wide range of shops for all your needs.
Best shopping streets: Takeshita Street, Omotesando Street, Meiji Street, Urahara Street
Best department stores: LaForet, Tokyu Plaza, Omotesando Hills
>> Book a perfect half-day tour in Harajuku with a local guide!!
Cat Street (30–60 mins)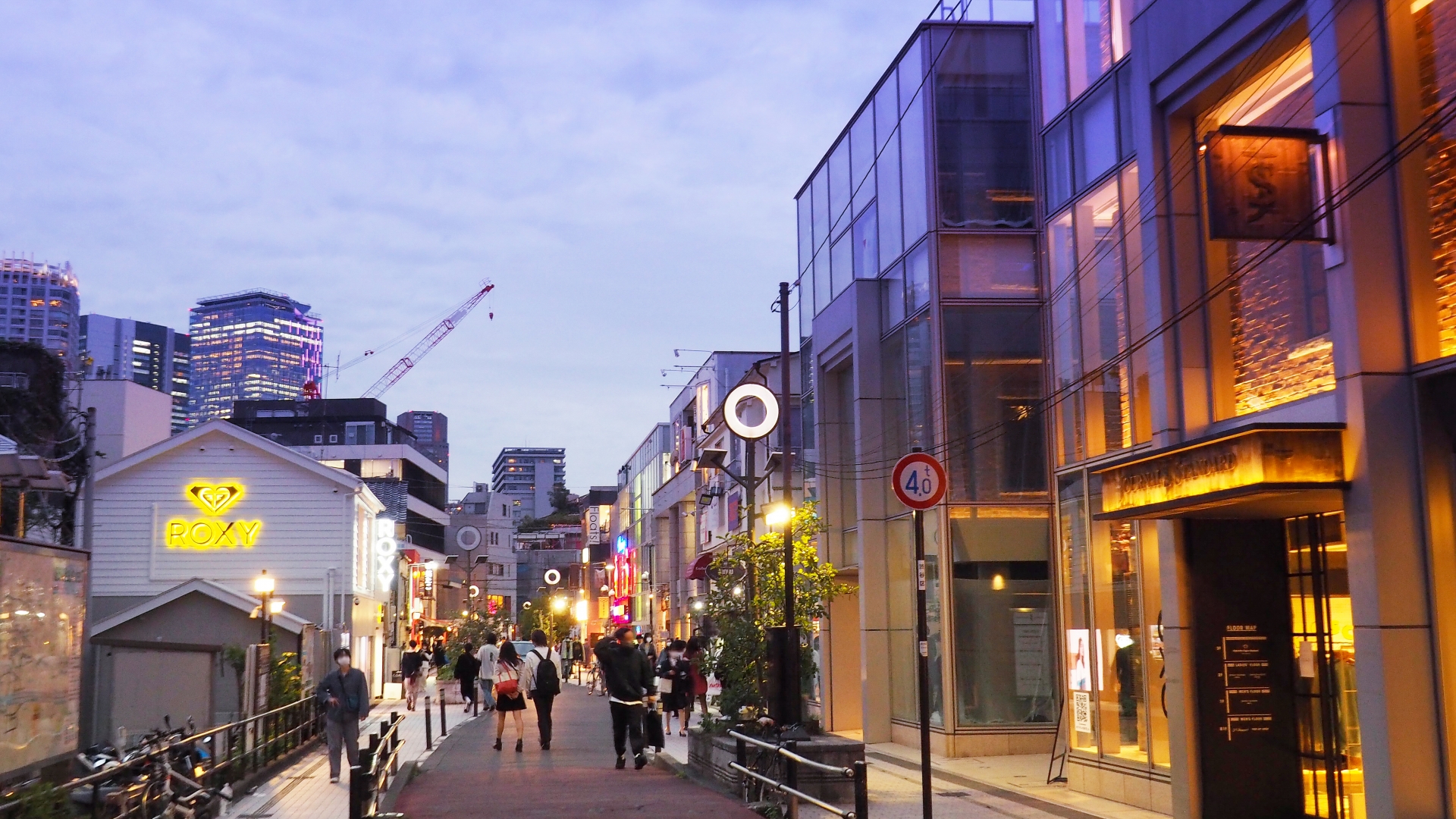 Let's head down to Shibuya via the coolest street in Tokyo! Cat Street is known as "Tokyo's Hipster Street". There are no large complex buildings on this streets but many small and stylish stores and boutiques lined up. Approx 30 mins walk, you will reach Shibuya.
Shopping (60–120 mins)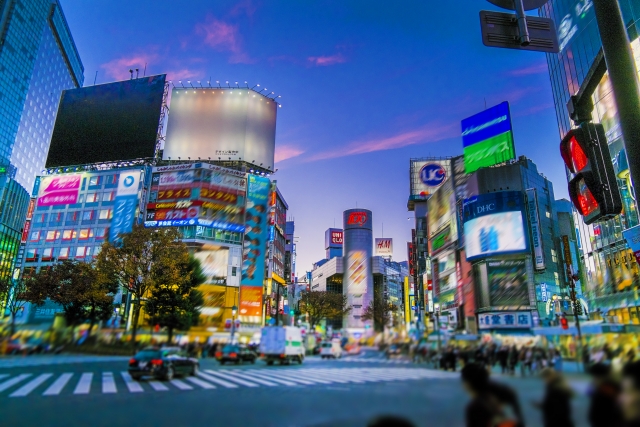 Shibuya is also a great area to shop. Shibuya's icon fashion building, Shibuya 109 is definitely a worth visiting to shop the latest trendy fashion items. If you are looking for variety goods, SHIBUYA MEGA DONKI , LOFT and Tokyu Hands are highly recommended.
Scramble crossing (15 mins)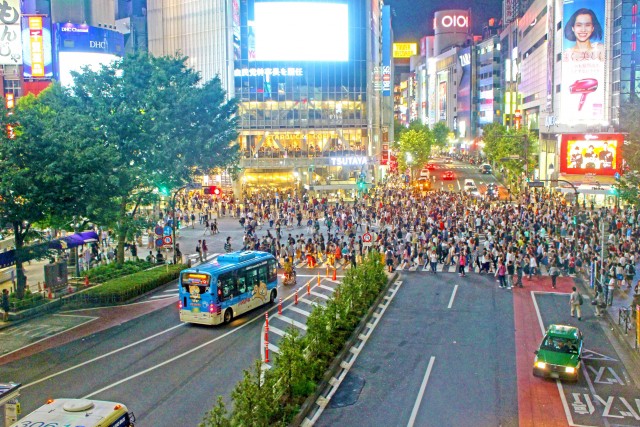 Short walk from Shibuya 109, here is the remarkable "Shibuya Scramble Crossing". How does it feel to cross the streets with 3,000 people at once?? Experience the chaotic Tokyo's iconic! Check out the best spots to view/take photos of Shibuya Crossing! ▶ 5 Best Photo Spots for Shibuya Crossing
Restaurant Info:
Shibuya has a wide variety of options to dine. From affordable fast food to Michelin starred restaurants, thousands of restaurants are located in Shibuya. Shibuya Center Gai Street is one of the best areas. Shibuya is also known as one of the most competitive Ramen districts, as well as trendy cafes which offer instagram-worthy food and desserts. Check out most recommended restaurants in Shibuya:
▶10 Best Restaurants in Shibuya Area

▶Top 8 RAMEN Restaurants in SHIBUYA Area
▶8 Most Instagrammable Desserts in Shibuya&Harajuku Area!
Hotel info:
Shibuya is also home to hundreds of accommodations, and hotels are available with wide price ranges from budget-friendly guest houses to luxury hotels. With the accessibility and convenience, Shibuya is one of the most popular areas to stay in Tokyo. Enjoy night out in Shibuya area and head back to the hotel without any fuss!
▶ Click HERE to book the hotels in Shibuya with the best rate!!
Let's make your trip in Tokyo the most memorable one! Japan Wonder Travel offers the best private tours across Japan including Tokyo. All tours are organised by professional local guides that allow you to explore the city in depth in one day! Check out the link below and see various kinds of private tours offered in Tokyo today!
▶︎Tokyo Private Tour [Customized, 7 Hours]
---
For more articles about Shibuya & Harajuku, check these links!! ↓
▽ Related Articles ▽
▼ Editor's Picks ▼
---