20 Best Restaurants in Shibuya
Shibuya Food Guide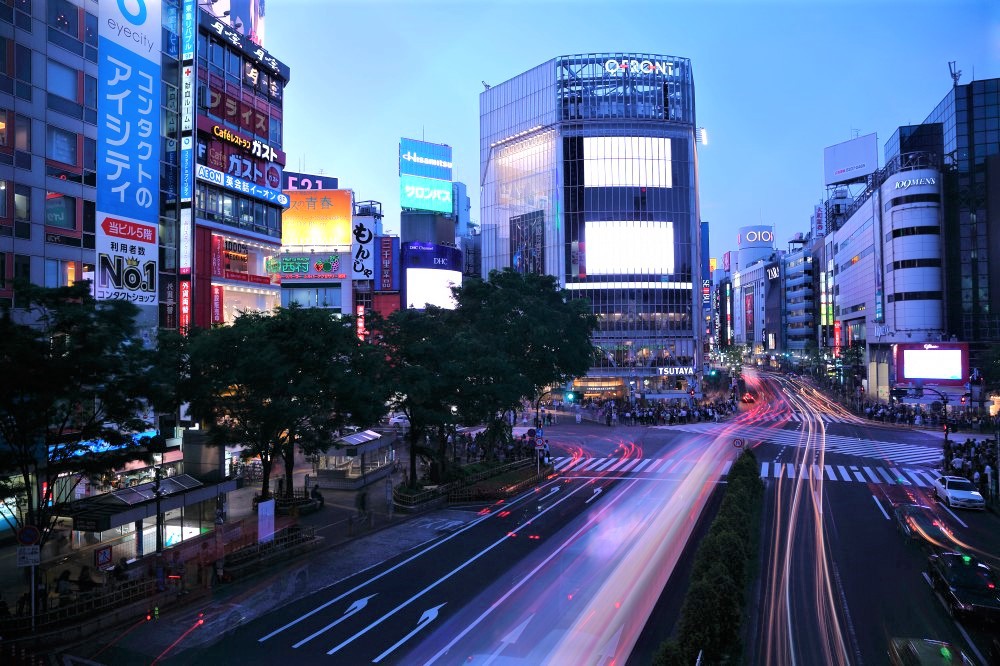 Attracting billions of youngsters and tourists, the busiest district in Tokyo, Shibuya has plenty of choices for eating out! From the best quality Wagyu beef to delicious bowl of Ramen, check out the best restaurants in Shibuya, Tokyo chosen by locals and tourists!
1. Kobe Beef Teppanyaki HAKUSHU (神戸鉄板焼 白秋)
The award-winning family owned Wagyu Beef restaurant in Shibuya, Hakushu serves high standard Japanese "Wagyu" Beef with friendly and welcoming atmosphere.
<< Book your seat at HAKUSHU here! >>
2. Ichiran Ramen (一蘭)
Ichiran is the most popular Ramen restaurant around the world, known for their significant rich & creamy pork broth soup and thin noodles. Their unique counter seating system is another attraction for visitors. There are currently two Ichiran stores in Shibuya area which both are only a few minutes walk from Shibuya Station.
3. Kaikaya By the Sea (開花屋)
Lively and enthusiastic seafood restaurant, Kaikaya serves a variety of creative and high-quality Western and Asian fusion dishes using fresh seafood products.
4. Yakiniku Han no Daidokoro (韓の台所)
Chosen as the most popular restaurant in Japan among foreign visitors in 2018 (according to TripAdvisor), Han no Daidokoro offers delicious Wagyu beef with Yakiniku (Korean BBQ) style.
5. Sushi no Midori (梅丘寿司の美登利総本店)
Extremely popular mid range Sushi restaurant, offering the great quality Sushi dishes at reasonable price. Delicious Sushi can be enjoyed as sets or ala carte.
6. Okonomiyaki Mura
With over 40 years history, the long established Okonomiyaki restaurant offering delicious and affordable all-you-can-eat course
7. AFURI Ramen (AFURI 恵比寿)
Ramen for health conscious eaters! The Ramen dishes at Afuri are made with carefully selected natural ingredients. They also offer bowl of Ramen for vegans.
8. Tonkatsu Maisen (とんかつまい泉)
The long established franchised Tonkatsu restaurant, Maisen offers classic Tonkatsu (deep fried breaded pork cutlet), various pork dishes and other deep-fried dishes.
9. Sushi Uobei (魚べい)
The futuristic high-tech Sushi restaurant delivering sushi dishes by high-speed mini train by order! Most of sushi at Uobei are sold only for 100 yen per plate. Besides affordable Sushi dishes, there are a wide variety of side dishes such as Miso soup, french fries and fried chicken.
10. Cedros (シドロス)
An award-winning American style seafood restaurant offering creative Californian seafood dishes with outstanding service and amazing culinary delights.
11. Glutenfree Cafe Little Bird (リトルバード)
A cozy and stylish cafe/restaurant, Little Bird offers a variety of gluten free dishes such as pasta, pizza, burger, pancakes and more!
12. Dining Bar Kitsune
The cool and stylish hideaway in the heart of Shibuya, Dining Bar Kitsune serves delicious and innovative fusion dishes with a wide selection of alcohol beverages.
13. BLACOWS (ブラッカウズ)
Meaty and juicy "Wagyu" burger using the highest 5A rank Wagyu beef. Not only beef patty but every single parts of the burger is made with selected ingredients including vegetable and buns.
14. Joel Robuchon Restaurant (ガストロノミー ジョエル・ロブション)
Le Chateau de Joël Robuchon in Ebisu, Tokyo is the only restaurant that has consistently been winning Michelin 3 stars every year since 2007. Try the miraculous wonders of the famous French chef here!
<<Reservation for Joël Robuchon,Michelin 3-star,Tokyo>>
15. Spring Valley Brewery Tokyo (スプリングバレーブルワリー東京)
Spring Valley Brewery (SVB) is a brew pub/dining restaurant offering various craft beer served straight from the tap and delicious pairing food menu.
16. Israeli Cuisine Ta-im (イスラエル料理 タイーム)
One of the rarest places in Tokyo where you can eat the authentic and healthy Israeli cuisine such as Hummus and Falafel with a cozy and welcoming atmosphere.
17. Bistro 35 Steps (ビストロ 三十五段屋)
Bistro 35 Steps is a great place to enjoy both drinks and food. The bustling Izakaya offering a wide variety of high-quality and creative food.
18. Ikinari Steak Shibuya Sakuragaoka (いきなり!ステーキ 渋谷桜丘店)
Sizzling steak with affordable price! Ikinari Steak is a franchised steakhouse in Japan where quality steak can be ordered per gram with a choice of side dishes.
19. La Bisboccia (ラ・ビスボッチャ)
The fine Italian restaurant La Bisboccia is often considered as the best Italian restaurant in Tokyo. Authentic Italian cuisine is served at the dining space with the real Italian atmosphere.
20. Ramen Nagi Niboshi Shibuya (煮干ラーメン凪)
One of the most popular Ramen restaurant among hundreds in Shibuya area, Ramen Nagi Niboshi served unique Ramen dish with rich and flavorful soup using fish broth.
Looking for deeper experiences than just dining at restaurants?? How about joining Shibuya Bar Hopping Night Tour in Tokyo operated by Magical Trip! Hop "hidden" Izakaya and bars in Shibuya with a local guide and enjoy drinking with delicious and authentic Japanese bar foods just like locals! Click the link below to find out more details and make a reservation NOW!
Thanks for reading! I hope you have enjoyed my Shibuya Food Guide! If you are planning to visit Shibuya area, you may wanna check out these articles, too!
▽ Related Articles▽
▼Editor's Picks▼
---