7 Best Okonomiyaki in Shibuya
Best Okonomiyaki Restaurants in Shibuya, Tokyo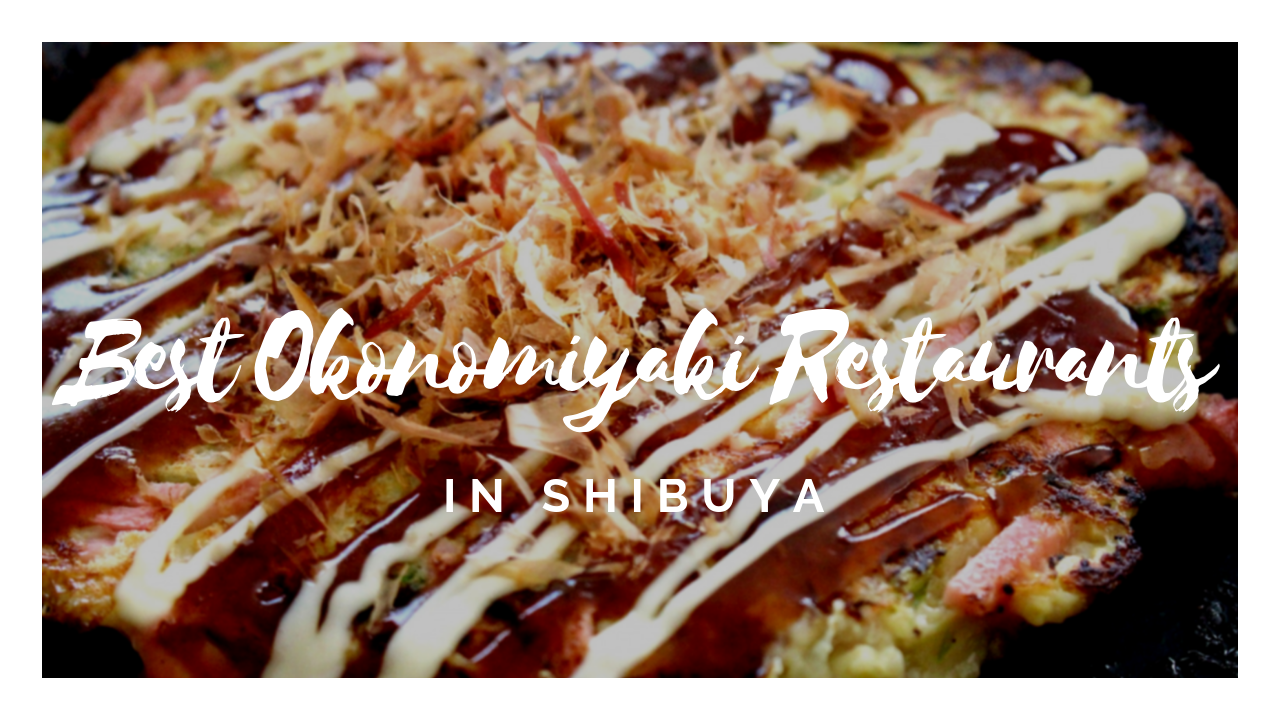 Okonomiyaki
is one of the most popular Japanese dishes among foreign visitors today. It's often described as Japanese savory pancakes and known as the signature local dish from Western Japan such as Osaka or Hiroshima.
Okonomiyaki is fascinating not only because of its taste, but also the making process since the most of restaurants allow customers to cook dishes by themselves in an iron griddle built in each table. You can experience both making and eating one of nation's favourite dish at the same time.
Although I mentioned that Okonomiyaki is originally from Western part of Japan, it's now a very common dish nationwide, and you can taste the authentic taste of Okonomiyaki without travelling across the country. Especially in Tokyo, there are hundreds of Okonomiyaki restaurants serving delicious Okonomiyaki dishes.
In this article, I'd like to share some of popular Okonomiyaki restaurants in Shibuya area, which one of the most visited touristy districts of the city known as the center of Tokyo's young culture and the vibrant atmosphere. If you are planning to visit Shibuya and searching for great places to dine, have a look at my list of the best Okonomiyaki in Shibuya!
1. Okonomiyaki Mura (お好み焼き むら)
Enjoy delicious Okonomiyaki as much as you like! Okonomiyaki Mura offers a variety of Okonomiyaki, Monjayaki and Yakisoba dishes with all-you-can-eat style!
2. Botejyu (ぼてぢゅう)
Delicious Teppanyaki restaurant from Osaka. Enjoy authentic Osaka dishes in a modern and stylish dining space!
3. Wahaha Fugetsu (わっはっはっ風月)
Try the mouthwatering Okonomiyaki from Fugetsu, one of the most famous Okonomiyaki restaurant in Osaka!
4. Suzume no Oyado (すずめの御宿)
The hidden gem in the heart of Shibuya, serving high-quality Okonomiyaki and Monjayaki at a historical Japanese building.
5. Toalari (ト灯)
Have a new food experience with the delightful Kyoto style Okonomiyaki with a wide selection of alcohol beverage including Sake, whiskey and wine.
6. Kotegaeshi (こてがえし)
Do it yourself! Enjoy making Okonomiyaki and Monjayaki with a choice of your favourite toppings and unique flavours!
7. Okonomiman Tokyo (オコノミマン TOKYO)
Serving delicious and authentic specialties from Hiroshima including the glorious Hiroshima style Okonomiyaki!
---
Found your favourite Okonomiyaki restaurant in Shibuya?? Check out more places to dine nearby area in Tokyo!
▽Related Articles ▽
▼Editor's Picks▼
---