Sushi is one of the most popular Japanese food, and you can eat quality sushi at an affordable price in Shibuya, a Tokyo's top tourist town. Every tourist seeks the freshest sushi to the fish markets such as Tsukiji and Toyosu, however, you should know you can have high-quality sushi in Shibuya. Here are 5 best sushi restaurants in Shibuya in every price range from cheap conveyor-belt sushi restaurants to luxury sushi bars.
Eat the best Japanese food sushi in the best tourist town Shibuya!
1. Genki Sushi (Shibuya Branch)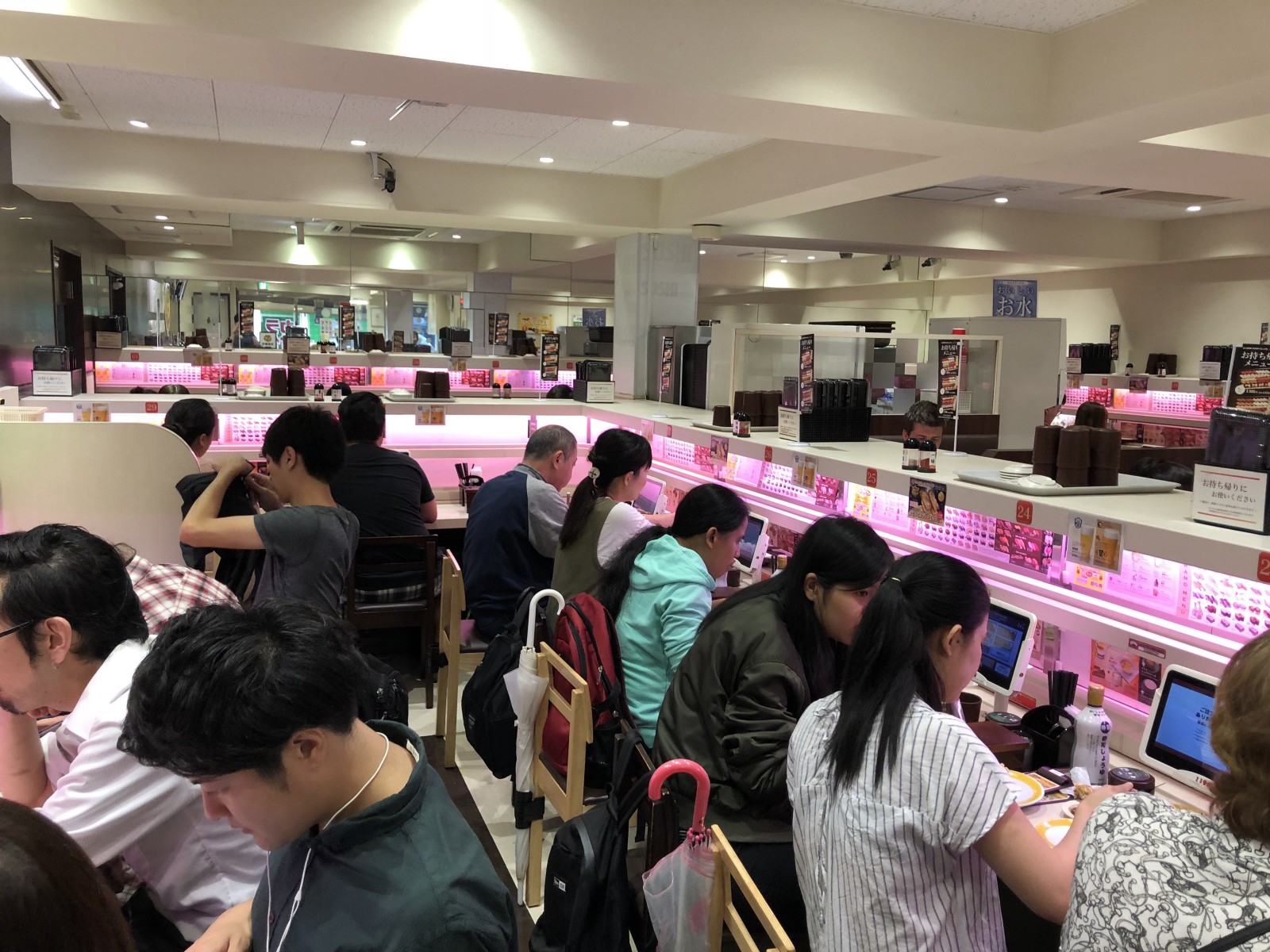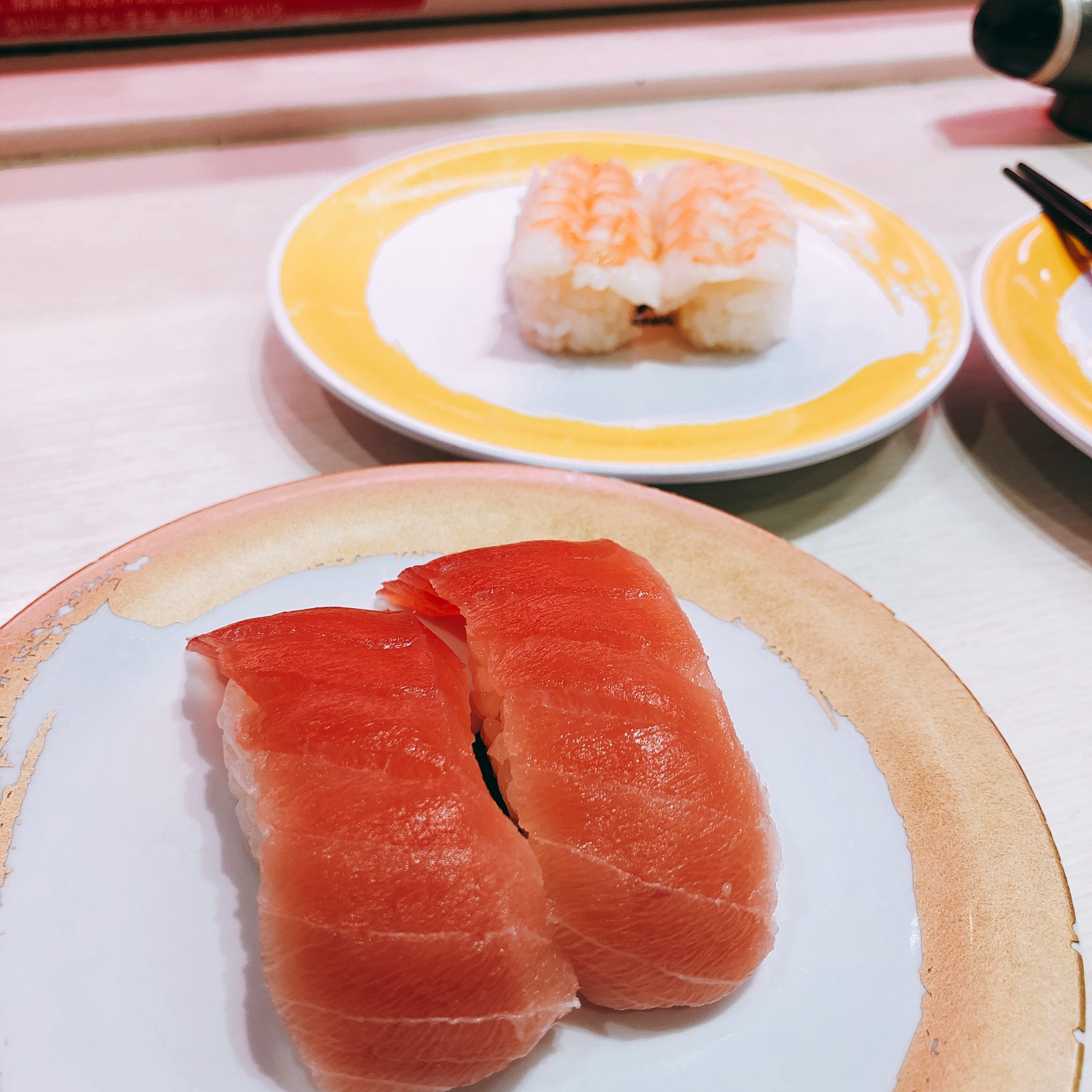 Genki Sushi (元気寿司) is one of the most popular sushi restaurants in Shibuya among foreign visitors. The branch in Shibuya is located at the center of the popular tourist site Center-gai. It offers fresh in a range of various prices, and almost all menu are served for around 100–200 yen.
Genki Sushi is originally founded in 1968 and has its chain restaurants overseas including California and Hawaii, so the sushi restaurant is friendly to foreign people. Of course, you can see its menu and order on touch-screen tablets on the counter in English. International dishes like California roll are available.
Access: 4 mins walk from Shibuya Station
Hours: 11:00–24:00 (Everyday)
Price Range: 1,000-2,000 yen
2. Sushi No Midori (Shibuya Branch)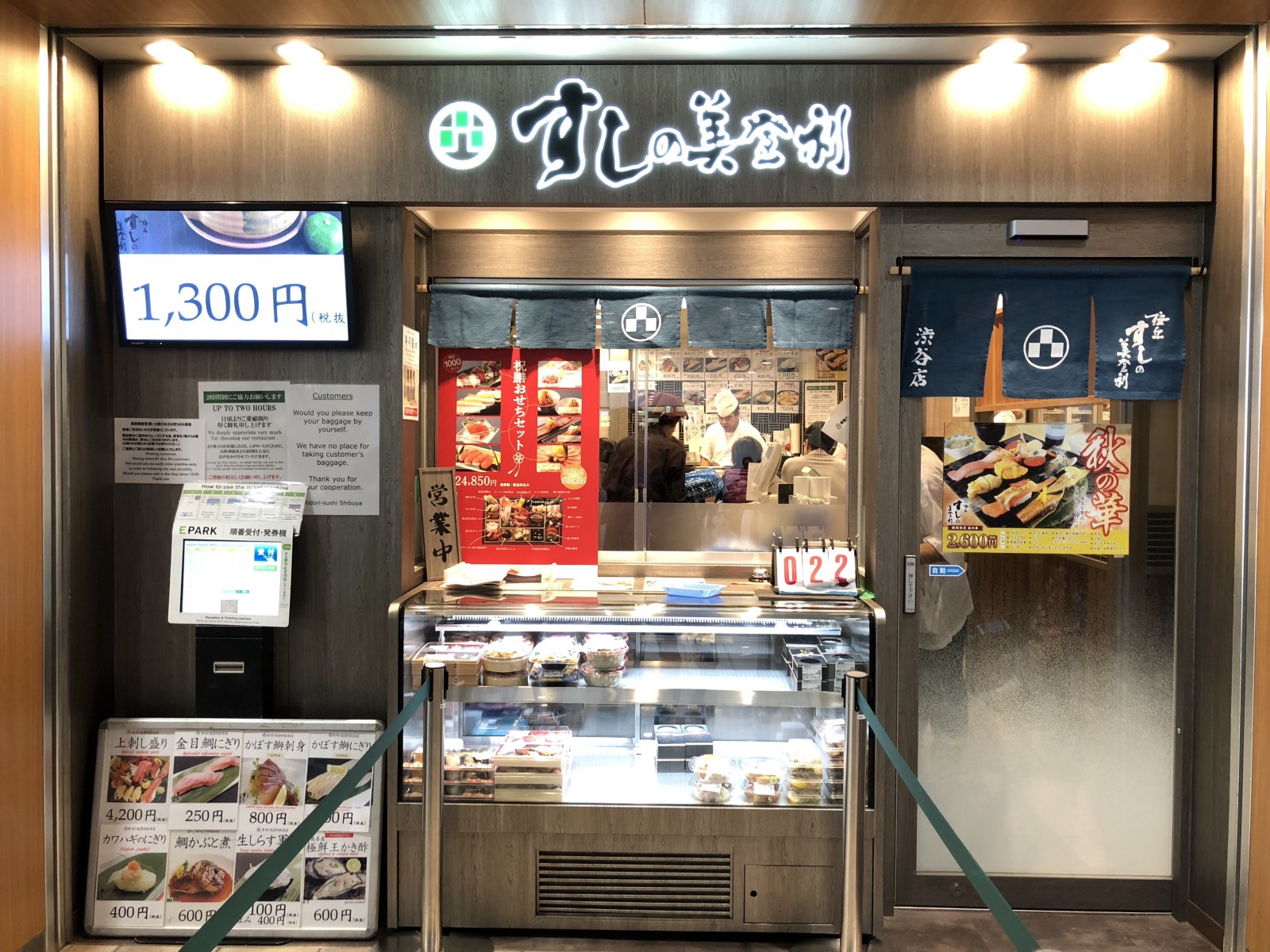 Umegaoka Sushi No Midori Sohonten (梅丘寿司の美登利総本店) is one of the most visited sushi restaurant in Shibuya by both domestic and international people. Experienced sushi chefs offer sushi mafe with highly selected seasonal fish from Tsukiji/Toyosu Market and the highest-quality rice from Yamagata Prefecture.
You can order your favorite pieces or sushi set "Omakase" the chefs pick out, which is recommended for first timers. The Shibuya branch of Umegaoka Sushi No Midori Sohonten is located in Mark City which is directly connected to Shibuya Station. Very easy to access there!
Access: 5 mins walk from Shibuya Station
Hours: 11:00–22:00
Close: January 1st
Price Range: 3,000–4,000 yen
3. Sushizanmai (Shibuya Dogenzaka Center Building Branch)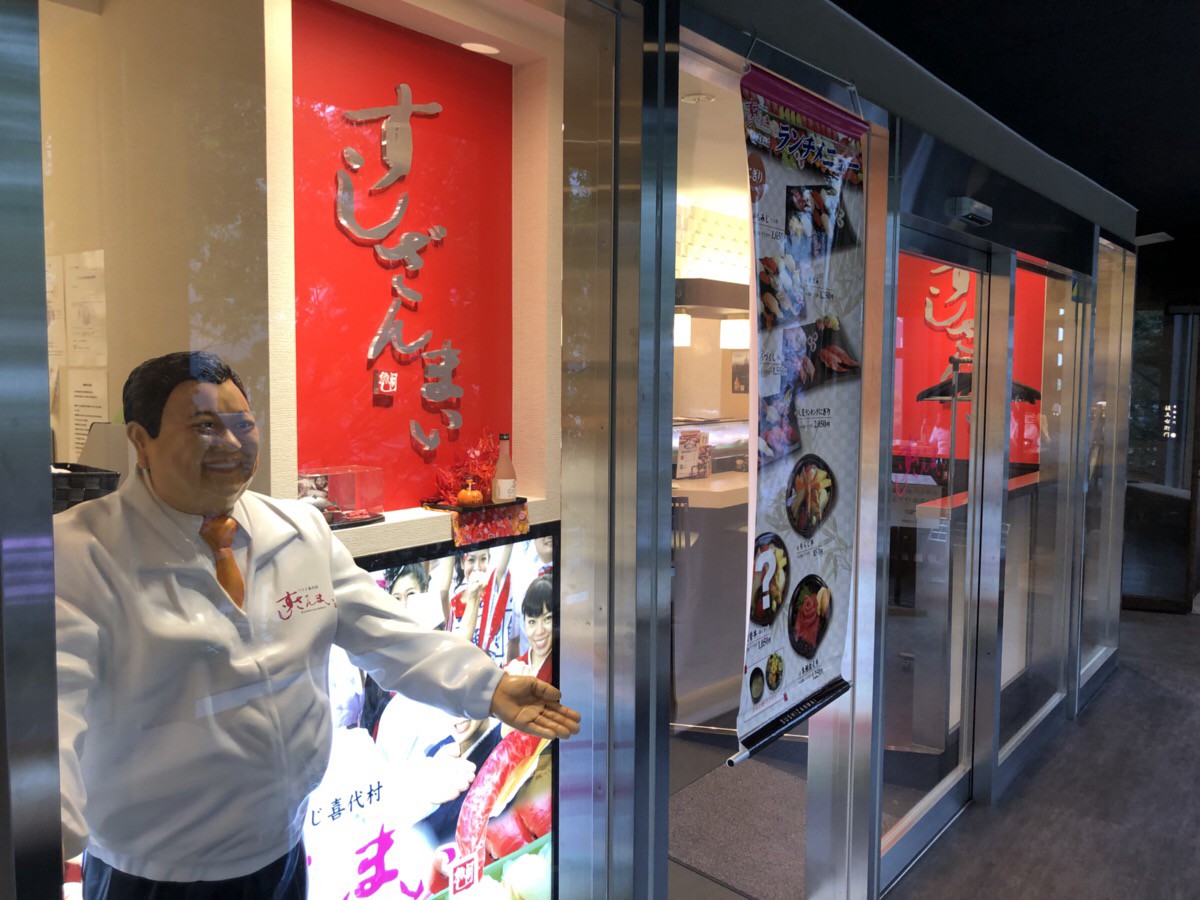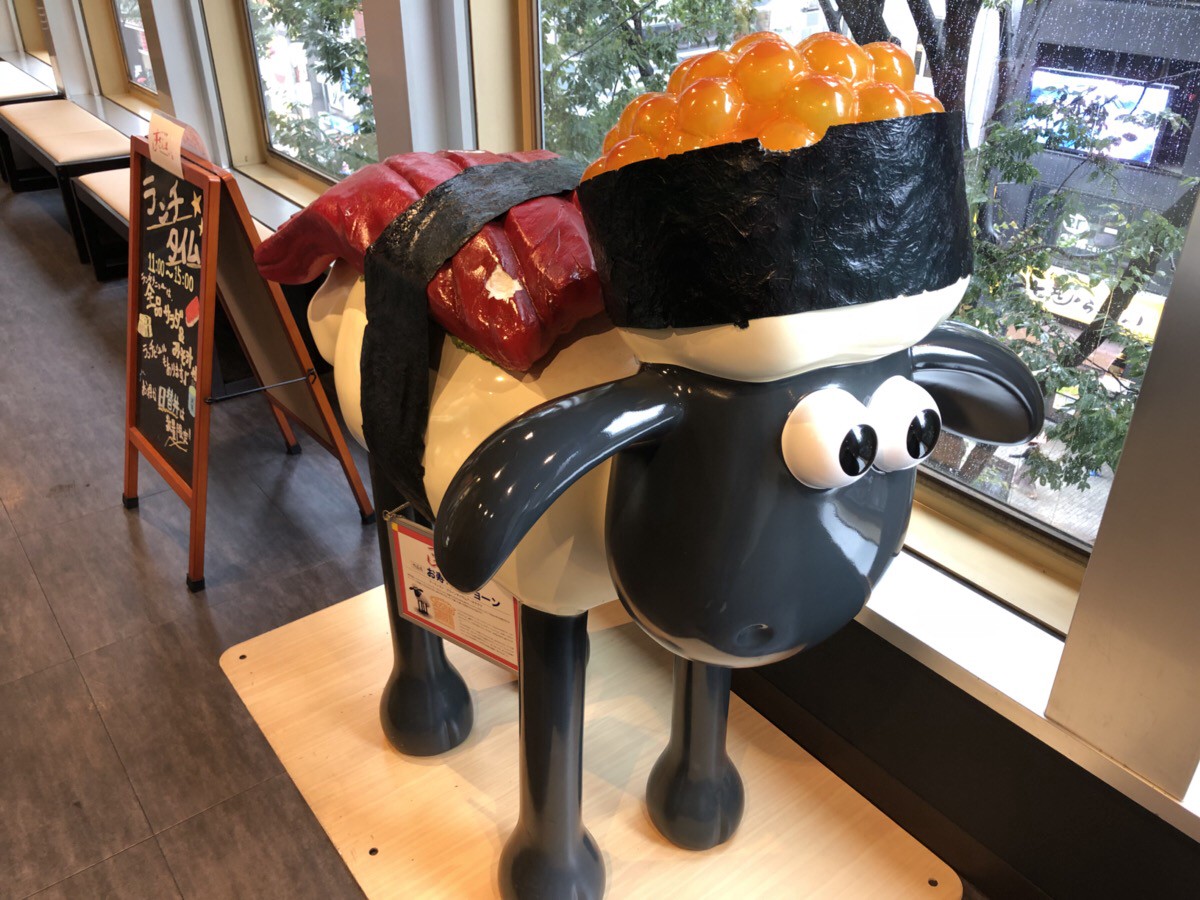 Sushizanmai (すしざんまい) is one of the most famous chain sushi restaurants in Japan (the main branch is located at Tsukiji Fish Market), and its branch in Shibuya is located on the fourth floor in the Dogenzaka Center Building. Sushizanmai uses well-selected fish bought from all over the country. It's highly recommended to order its specialty tuna (Red Tuna/Medium Fatty Tuna/Fatty Tuna.)
You can see its menu in English and order sushi from a piece so that you can make your own sushi plate. If you don't know what to eat, sushi set menus are recommended to order. For solo or couple visitors, it's a nice experience to eat sushi at the counter while talking chefs. Tables are also available for groups
Access: 5 mins walk from Shibuya Station
Hours: open 24 hours (Everyday)
Price Range: 2,000–3,000 yen
4. Uobei (Shibuya-Dogenzaka Branch)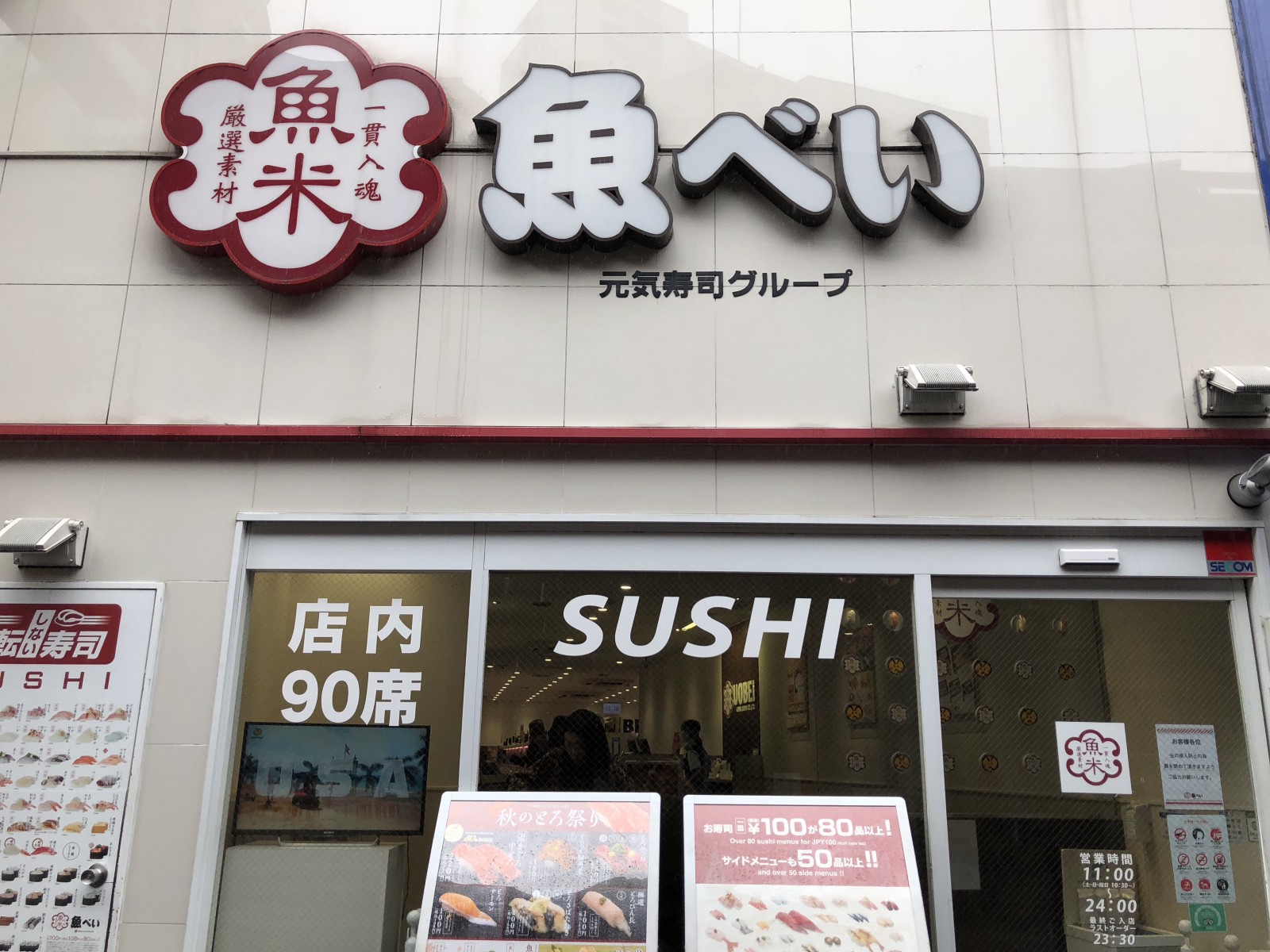 You can eat a variety of sushi at an very affordable price at Uobei (魚べい), which is located on the Shibuya Dogenzaka street. Almost all menu (over 80 sushi) are available for only 100 yen. The sushi restaurant in Shibuya is also really popular among foreign people for its various menu and easy order system: just place your order on tablets on the table in English.
Uobei is a kind of conveyor-belt sushi restaurants but a little extraordinary and high-tech one. Each sushi is fast delivered to your table on a vehicle-shaped plate such as Shinkansen and Formula One cars. It entertains both your sense of taste and sight there.
Access: 5 mins walk from Shibuya Station
Hours: 11:00-24:00 (Everyday)
Price Range: 1,000–2,000 yen
5. Sushi Gonpachi (Shibuya Branch)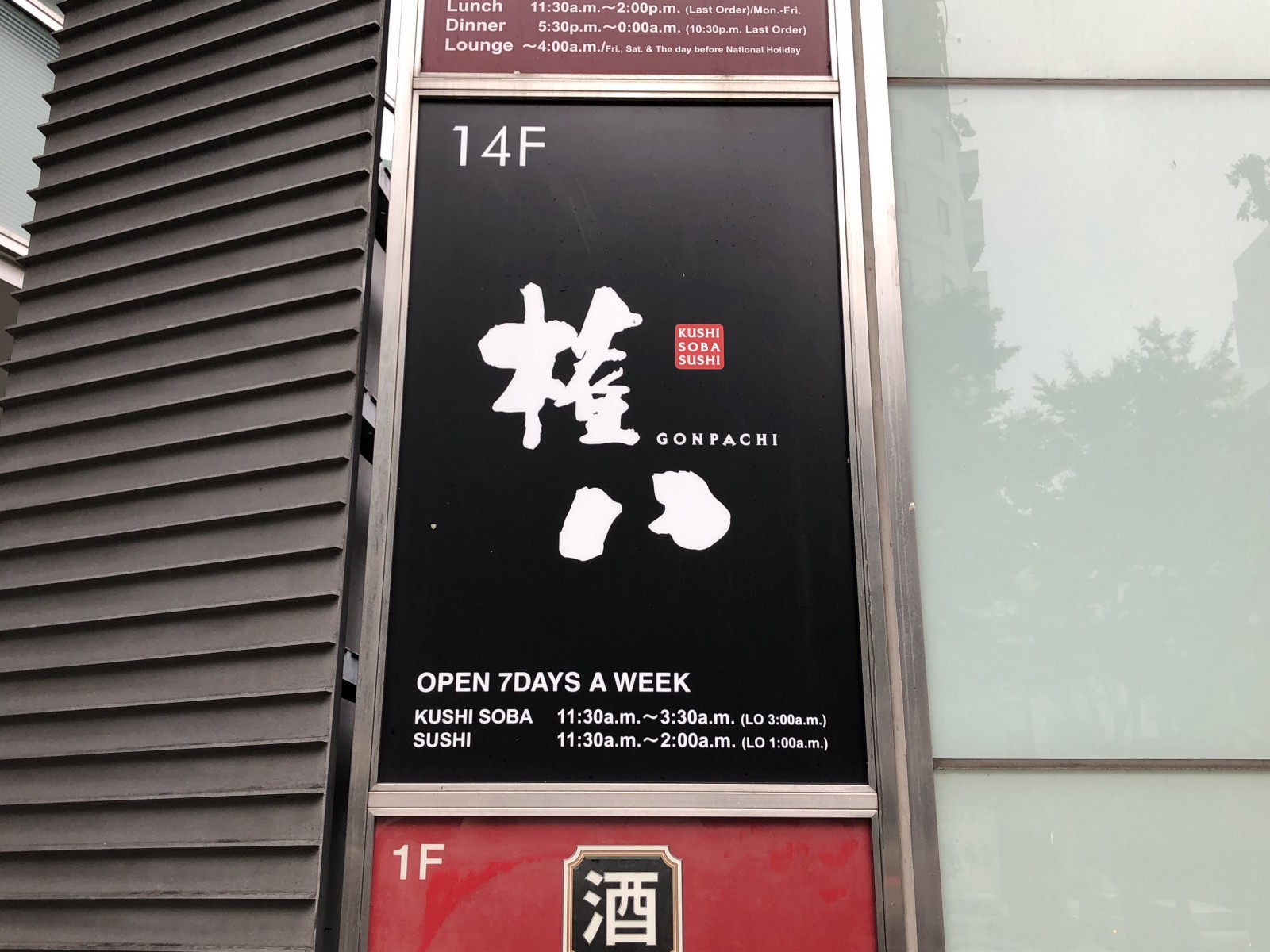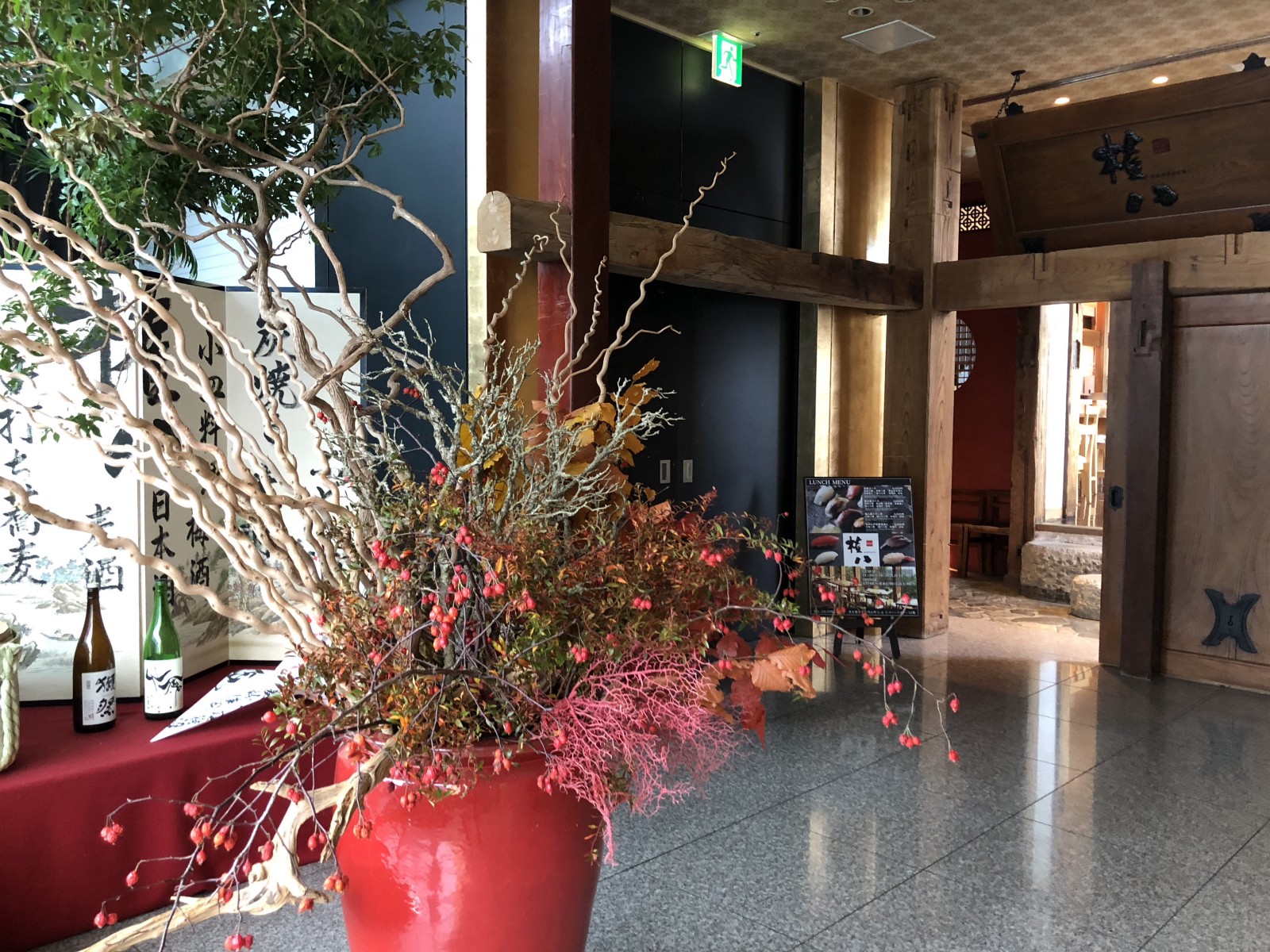 Sushi Gonpachi (SUSHI 権八) has its luxury sushi restaurant branch in Shibuya, and Gonpachi famous for the place where the former U.S. president George W. Bush and the former Japanese Prime Minister Junichiro Koizumi dine togeter. The world-famous film Kill Bill was inspired by Gonpachi. Sushi Gonpachi Shibuya.
The premium sushi restaurant serves the best seasonal sushi in every season. You can taste well-selected Japanese sake and wines which go well with its sushi. Sushi Gonpachi Shibuya offers panoramic views of Shibuya's shiny towns at night since it is located on the 14th floor in the building. How about having a gorgeous dinner with the most popular Japanese food in Shibuya?
Access: 8 mins walk from Shibuya Station
Hours: 11:30-14:30 (Lunch)/17:00–26:00 (Dinner)
Close: January 1st
Price Range: 2,000–3,000 yen (Lunch)/ 8,000–10,000 yen (Dinner)