10 Best Sushi Toppings for Beginners
Sushi Starter Guide: Recommended Sushi Toppings for Beginners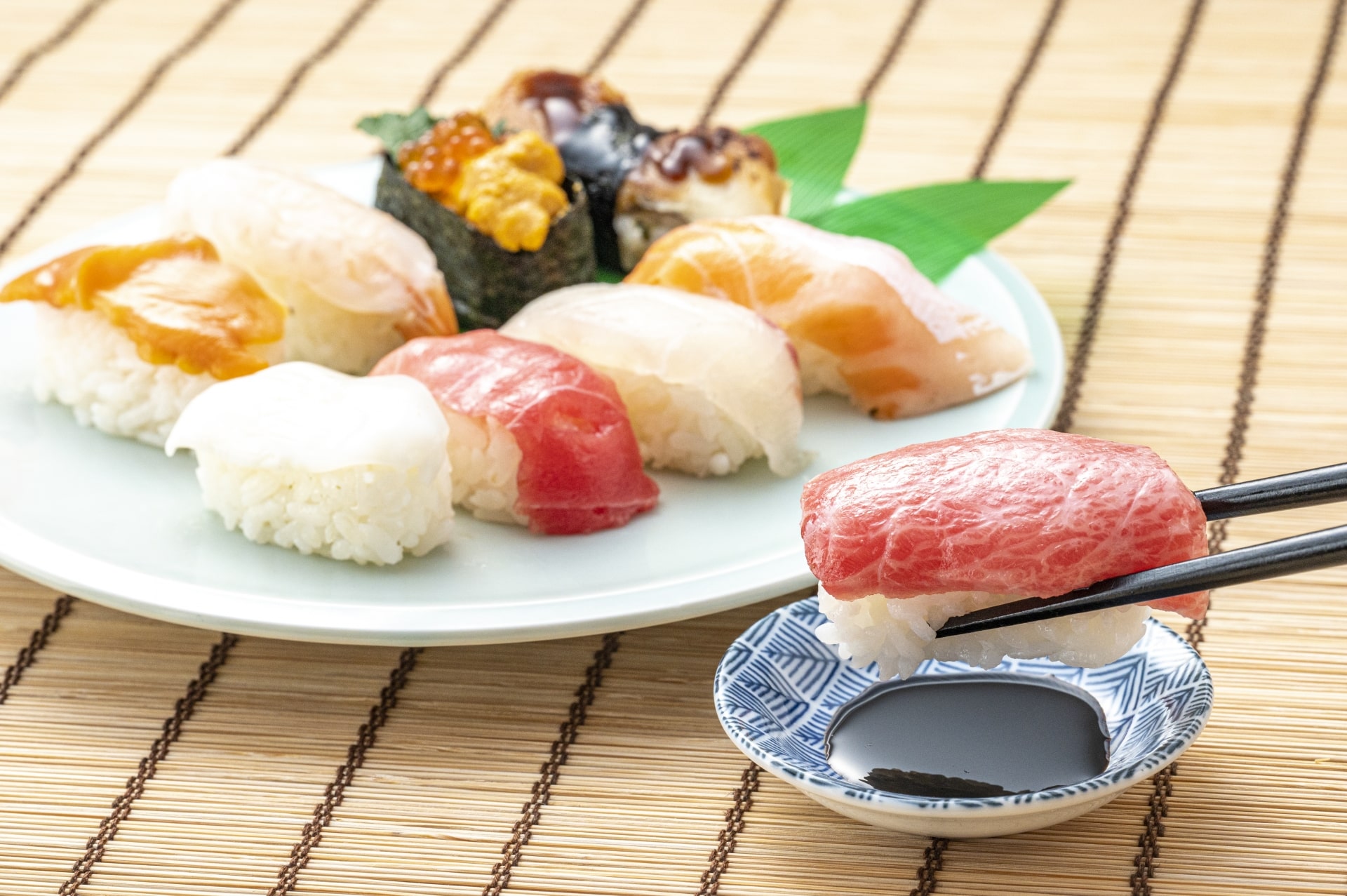 Japanese cuisine has been internationally respected for the last few decades, and many of travelers have come to Japan (or have hoped to visit) for the unique and quality food. Especially, sushi, a raw fish on rice seasoned with vinegar, is definitely what you should try at the authentic restaurants in the island nation while you see lots of spots offering sushi or something like that around the world.
Then, what should you eat if the Japanese seafood is unfamiliar to you? There are hundreds of sushi toppings made with various ingredients, and here, this sushi starter guide focuses on classic sushi that more people have loved for a long time. Check these 10 best sushi toppings for beginners to taste for the first time. Enjoy your wonderful dinning time with the freshest sushi!
1. Tuna (Maguro)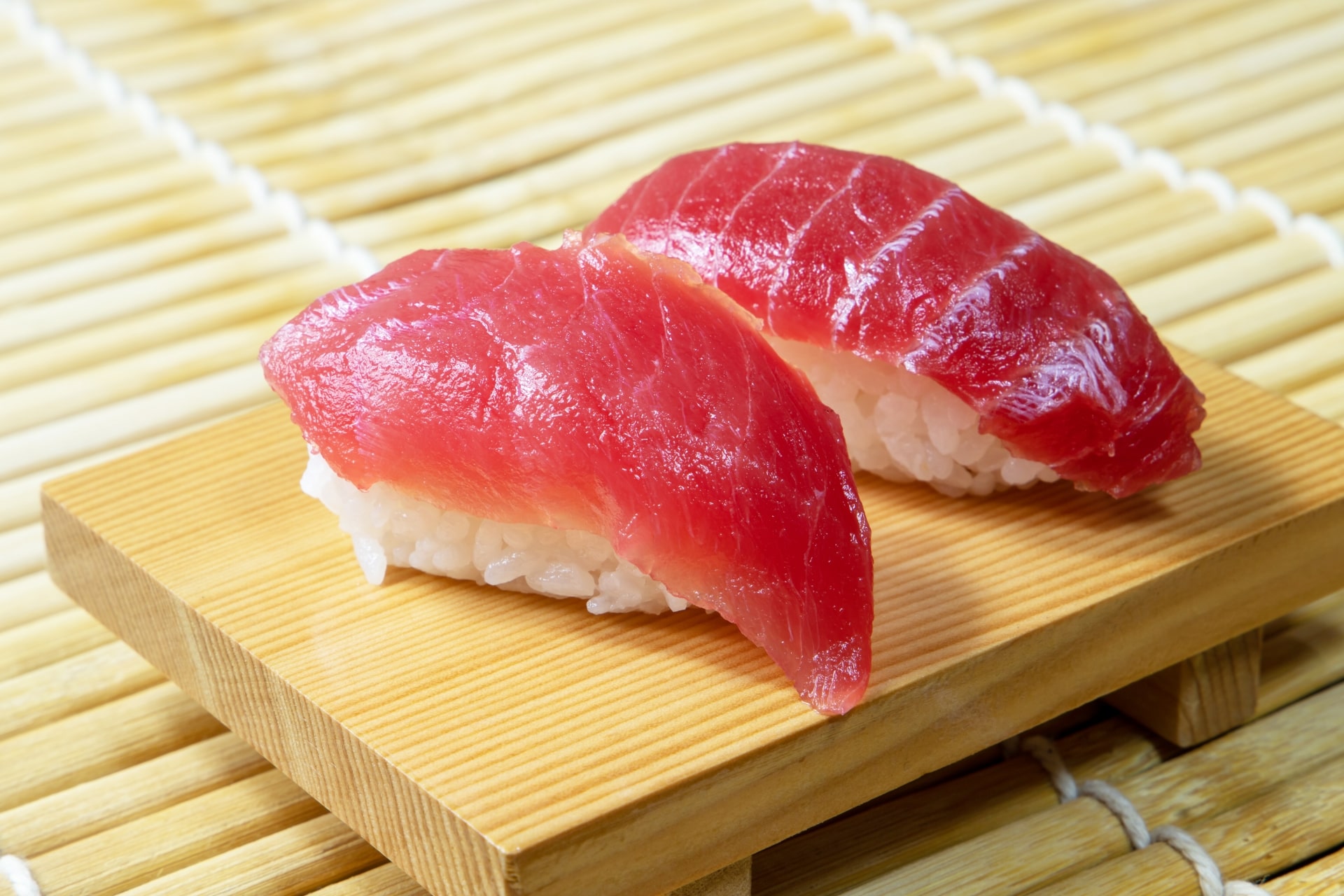 Tuna, which is also known as Maguro (まぐろ) in Japanese, is one of the most famous and popular sushi toppings among both Japanese and foreign people. Many highly-rated sushi restaurants make a strong effort to buy and serve the freshest tuna. The classic sushi topping is divided into three types depending on sections of the fish: Akami (Lean Tuna), Chutoro (Medium Fatty Tuna) and Otoro (Fatty Tuna). Just try and compare all of the three menus.
2. Shrimp (Ebi)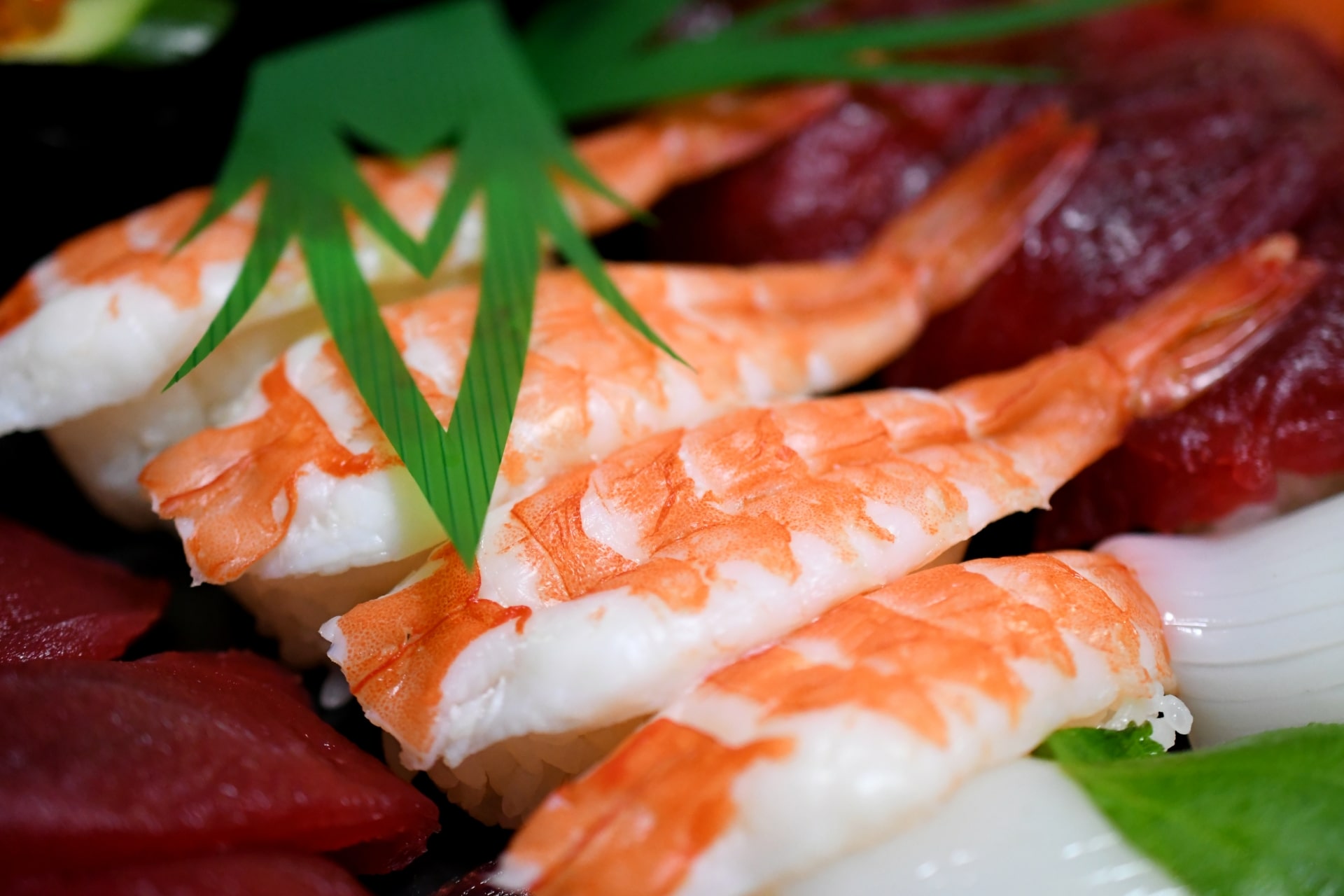 As a familiar seafood for many of you, shrimp is highly recommended to eat at Japanese sushi restaurants. The most popular shrimp topping of sushi is the boiled one, which is listed with the Japanese name Ebi (えび) on the menu. Some sushi restaurants also offer sushi topped with raw shrimp called Nama Ebi in Japanese.
3. Salmon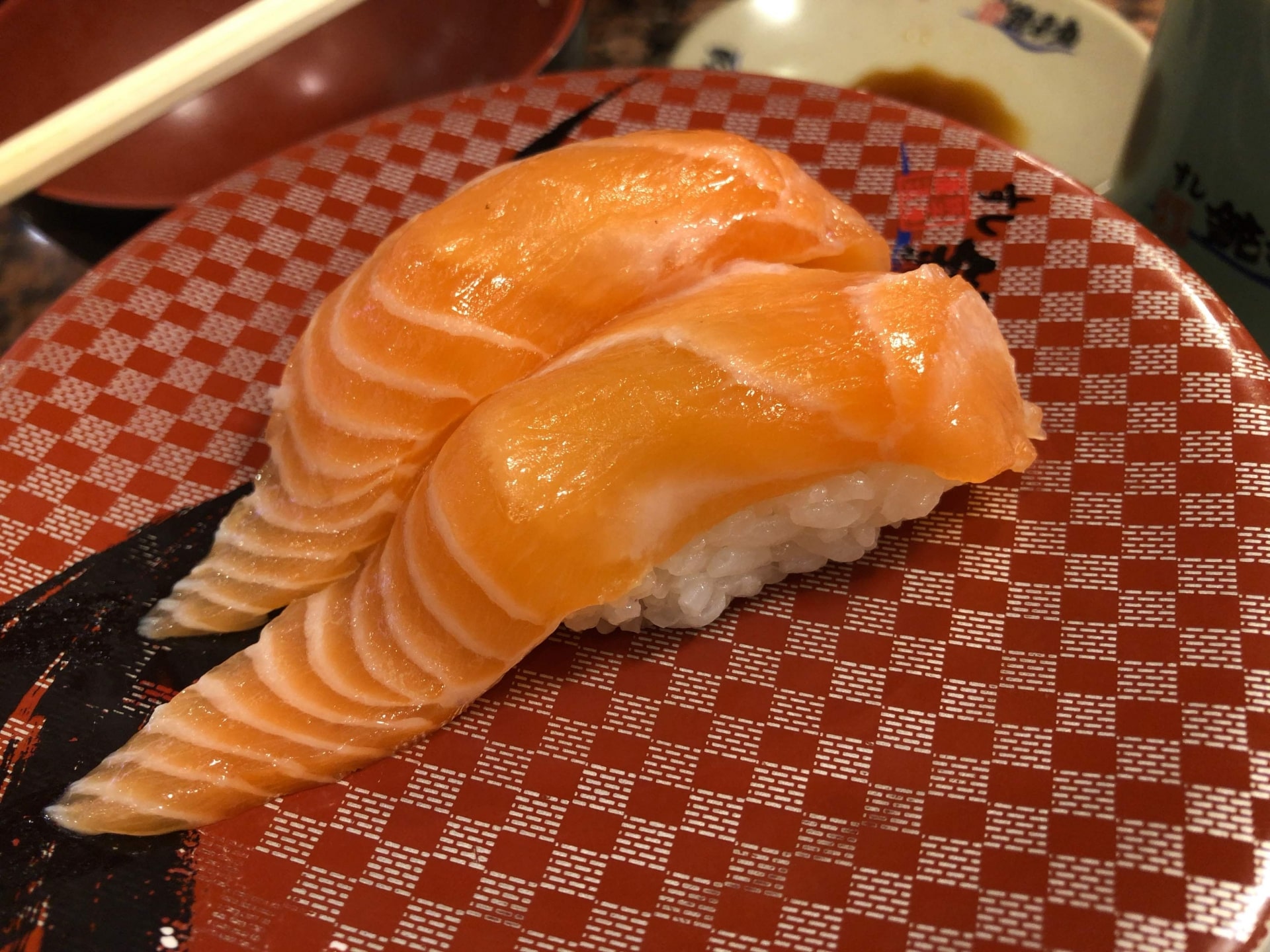 For its familiarity overseas, salmon is what sushi beginners should try first. You can see the salmon sushi at many sushi restaurants worldwide. Salmon is also known as an ingredient used for Japanese home-cooked meal, and the modern sushi menu has got more popular with a younger generation recently. In addition to the raw salmon, there are other popular salmon menus including salmon toppings grilled or cooked with onions.
4. Salmon Roe (Ikura)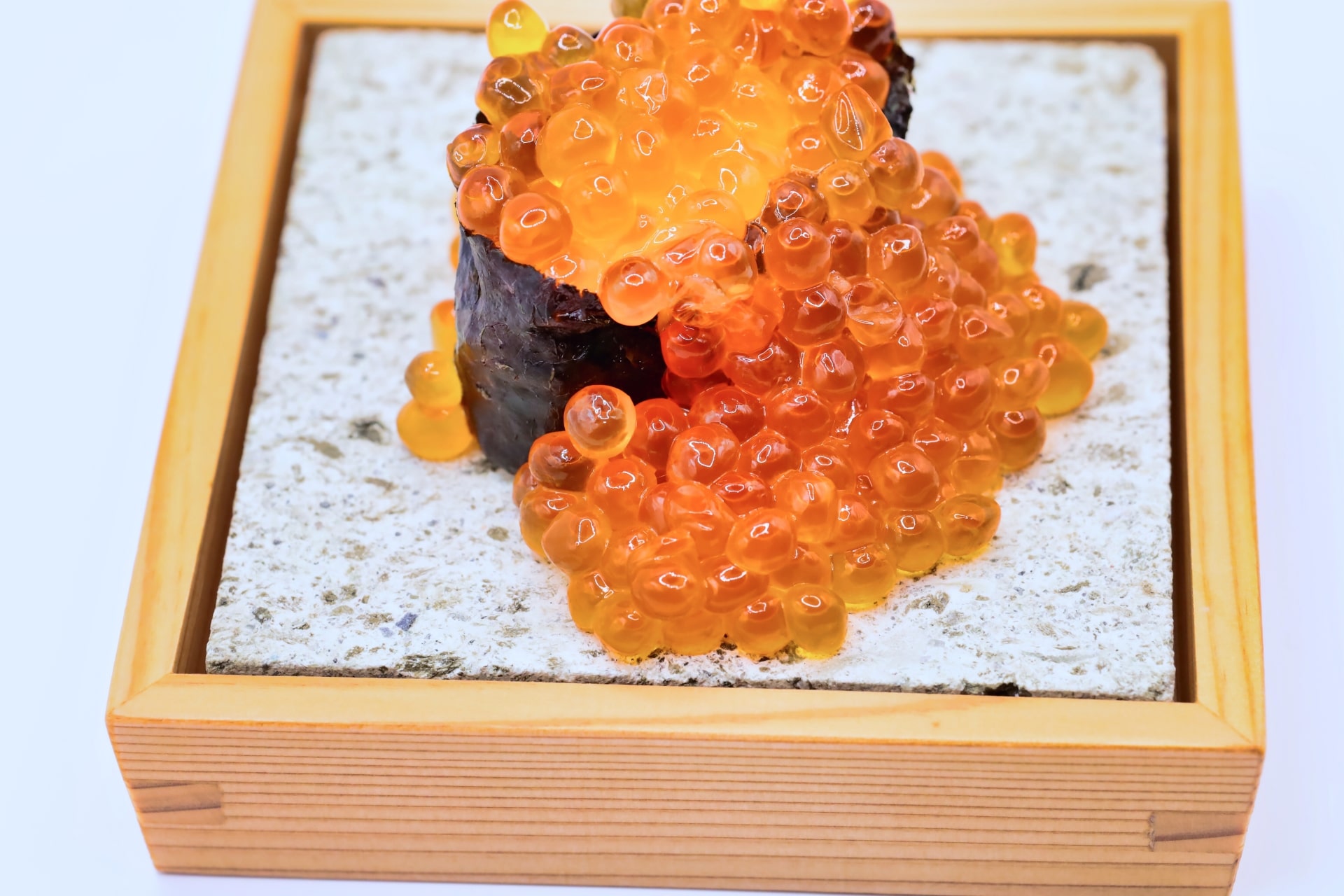 Some foreign visitors think it is weird but salmon roe is one of the most popular sushi toppings, which is called Ikura (いくら) in Japanese. It is served with rice rolled with seaweed and topped with the eggs of salmon. If you are a sushi beginner, you should experience the delicious taste and poppable texture.
5. Sea Bream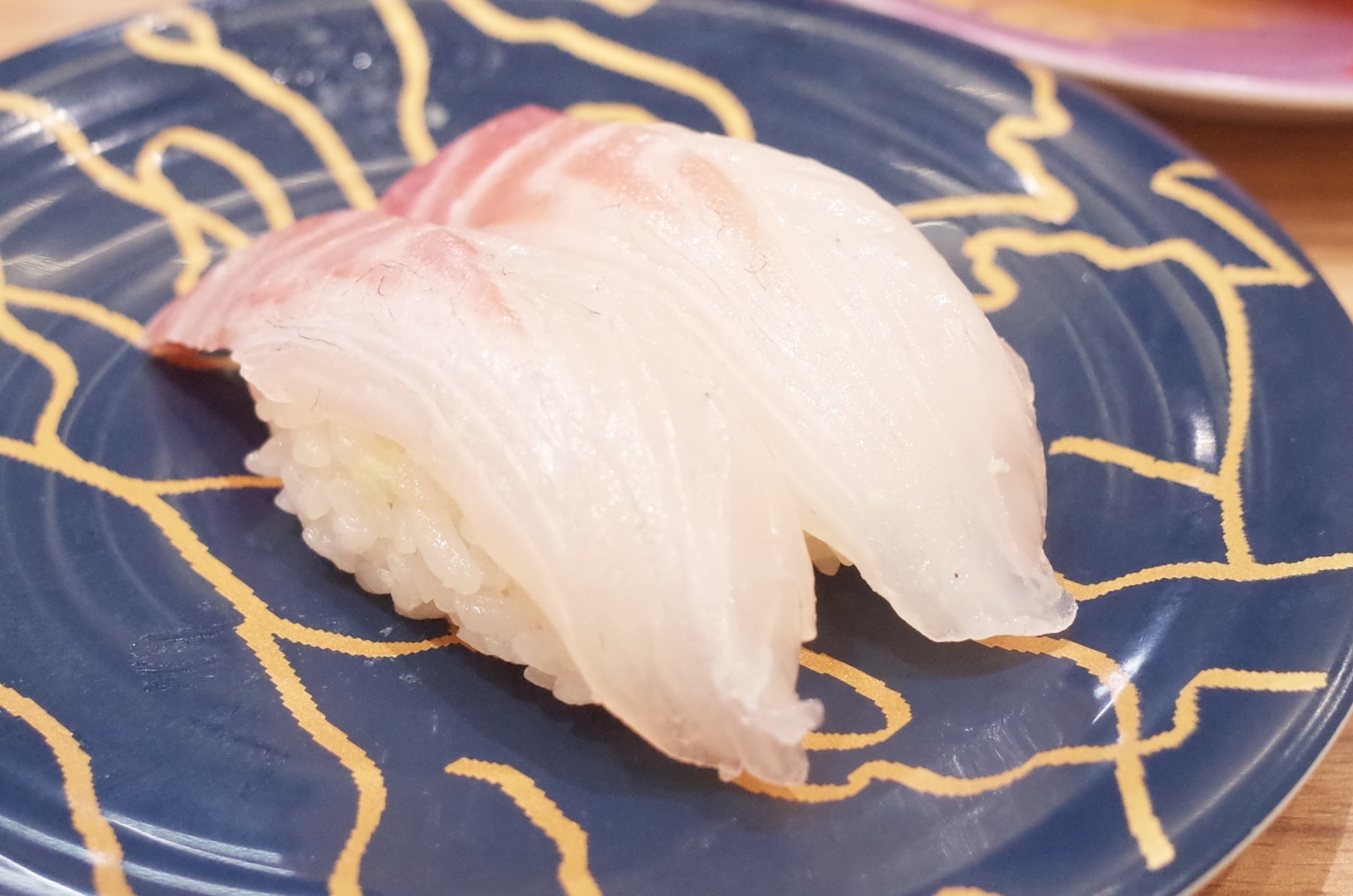 White fish is a famous category used for sushi toppings, and it is recommended for beginners to start with sea bream called Tai (たい). Sea bream is widely known as an expensive fish in Japan, but you can try its taste reasonably at sushi restaurants.
6. Squid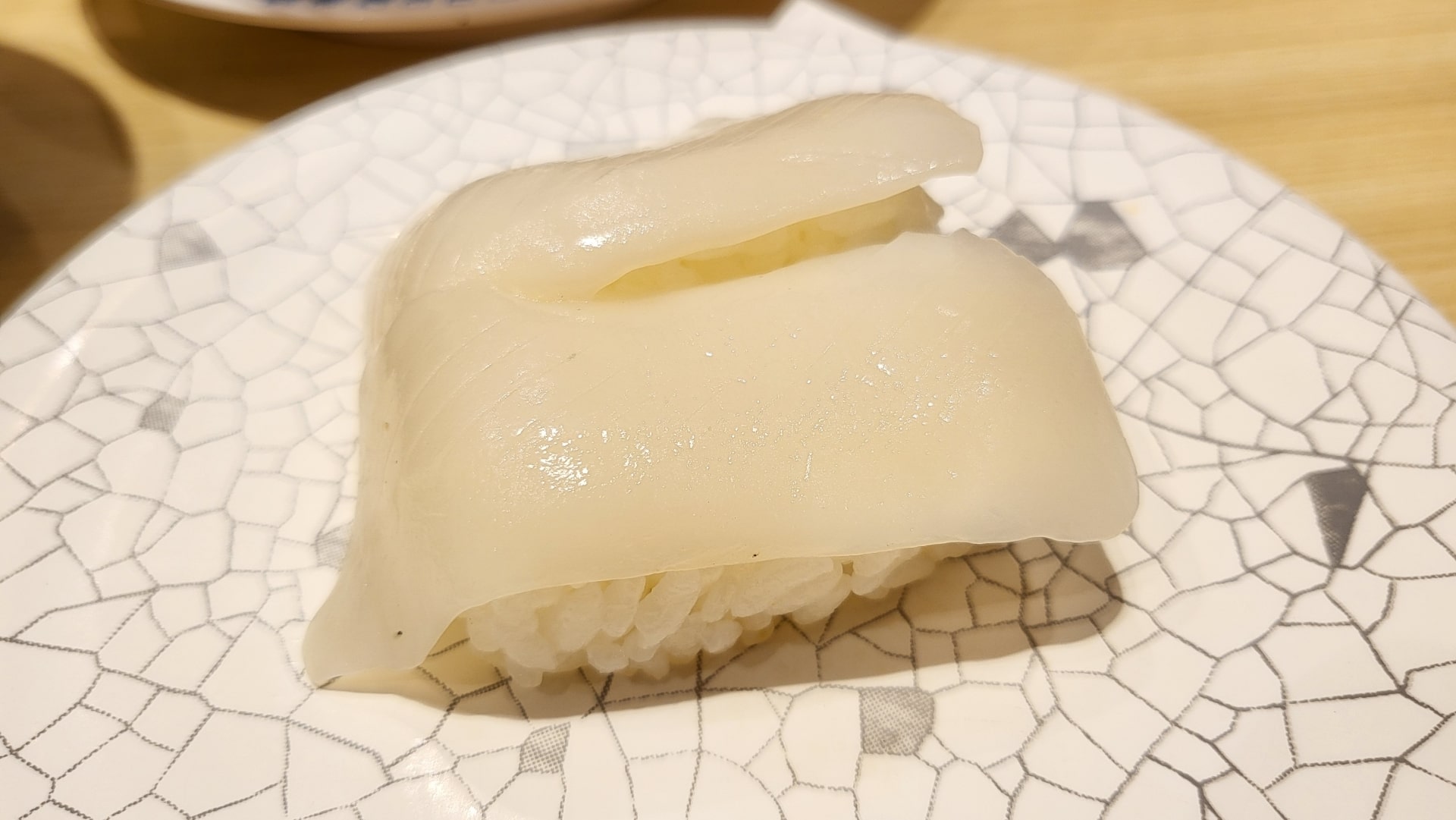 Squid, which is called Ika (いか) in Japanese, has been a classic sushi tipping loved by many people for a long time. It is more common to be grilled to eat in major countries worldwide, but Japanese have enjoyed the raw one with the style of sushi or sashimi. Its firm and chewy texture will be addictive for you.
7. Scallop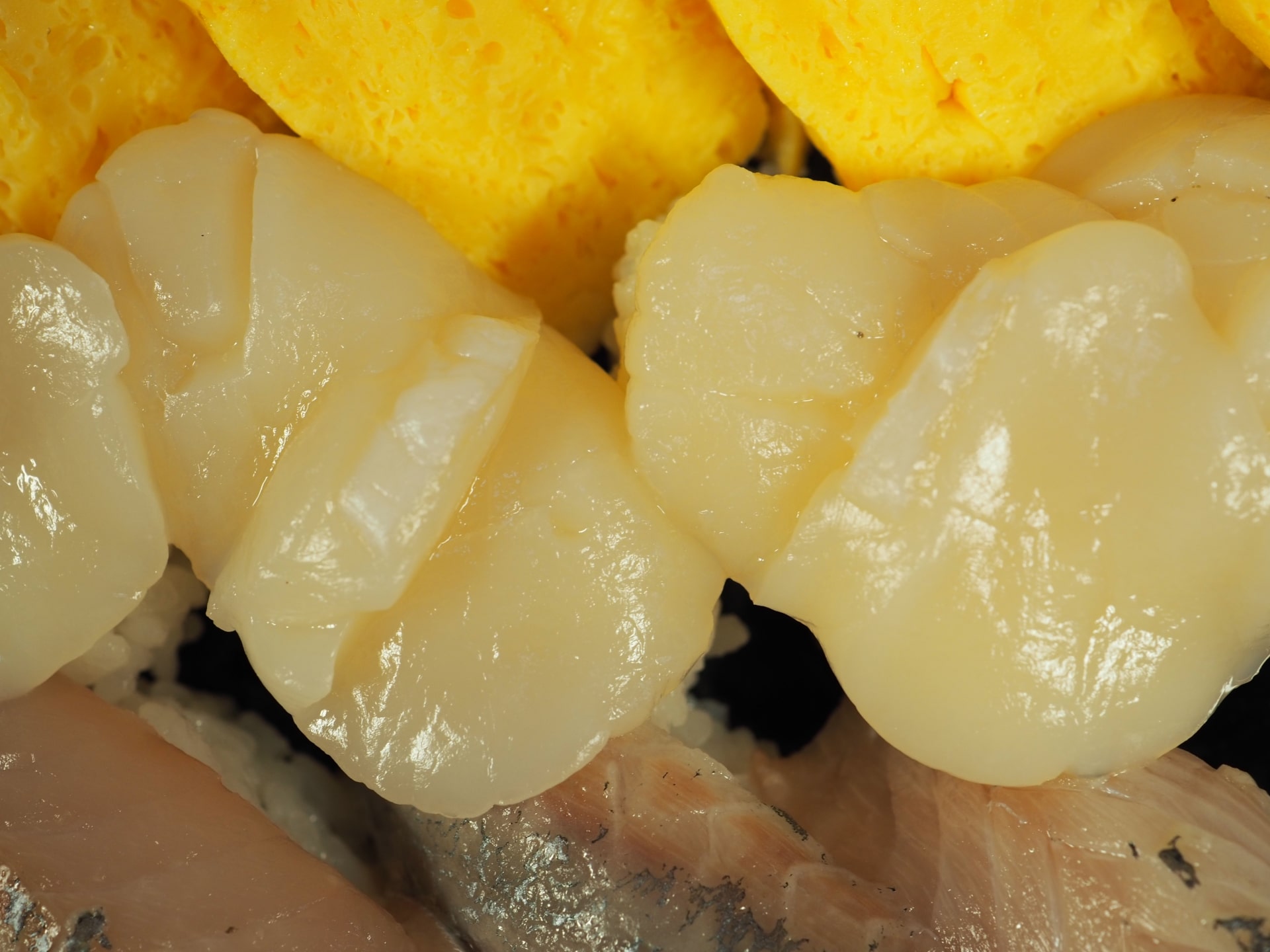 Shellfish is used for sushi, and scallop is the most popular among both kids and adults in the mollusk, which is known as Hotate (ほたて) in Japanese. The plump white scallop with soft texture tastes sweet. If you like it, just try other shellfish menus like whelk (Tsubugai/つぶがい).
8. Bonito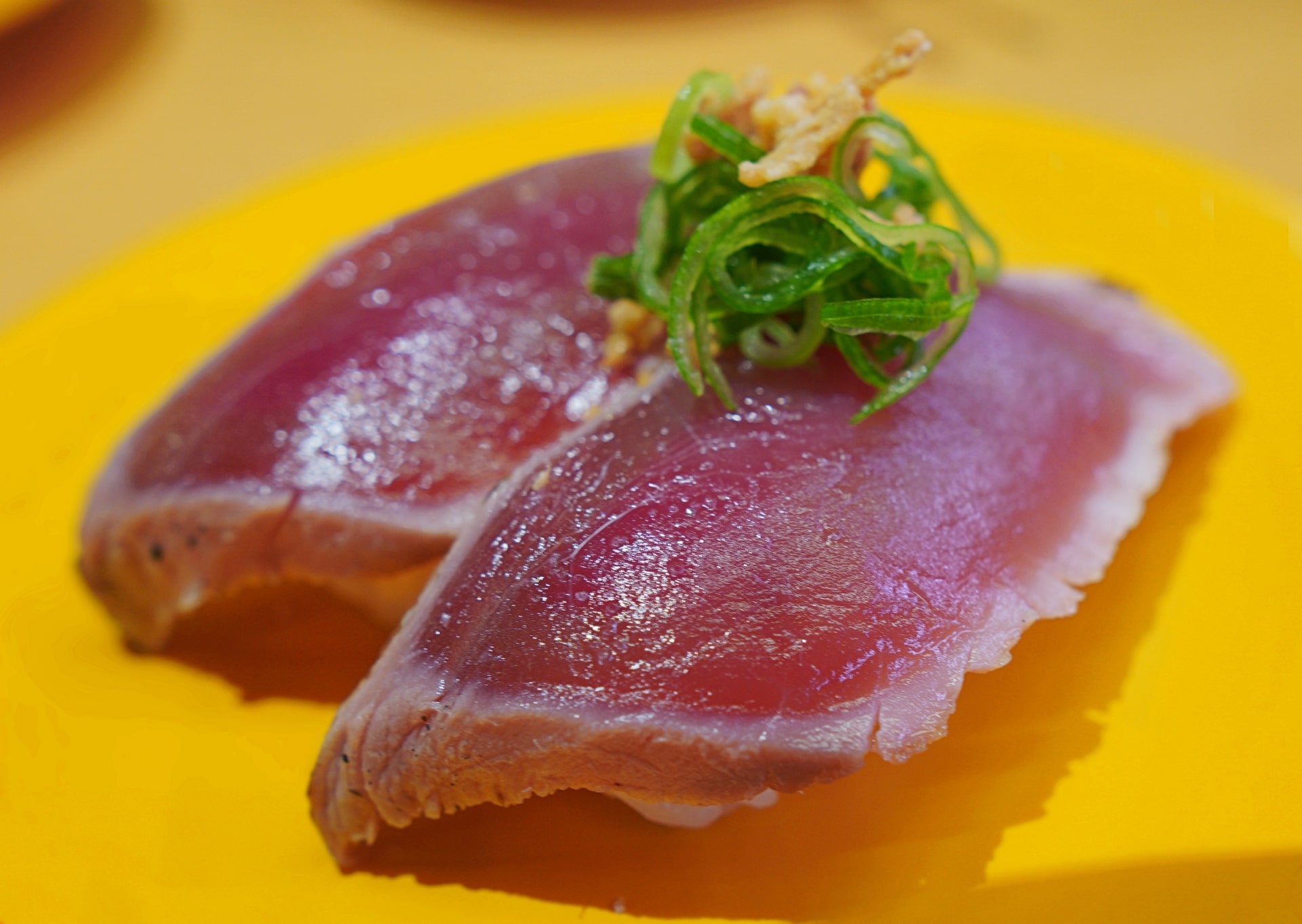 For fleshy toppings, bonito, a.k.a. Katsuo (かつお), is what you should eat especially in spring and summer, which are the best seasons to taste the freshest bonitos. It is one of the most popular sushi toppings among foreign people since it tastes rich and smells smoky.
9. Sea Urchin Roe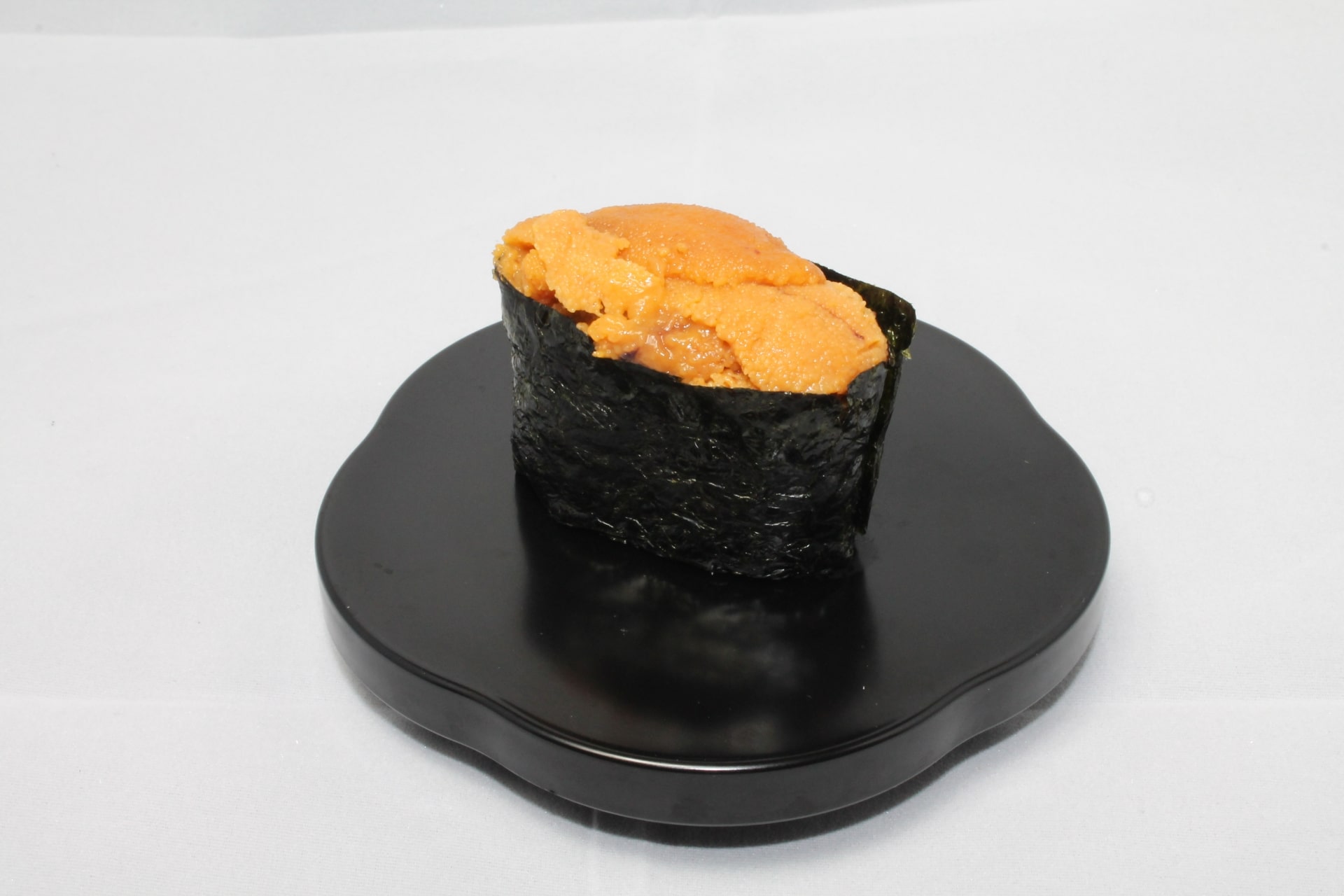 What do you think the most luxurious sushi menu is? That is sea urchin roe, known as Uni (うに) in Japanese. It may look like strange for some beginners but tastes meltingly delicious. Don't hesitate to try it once, which will be the best sushi topping for some of you.
10. Sweetened Egg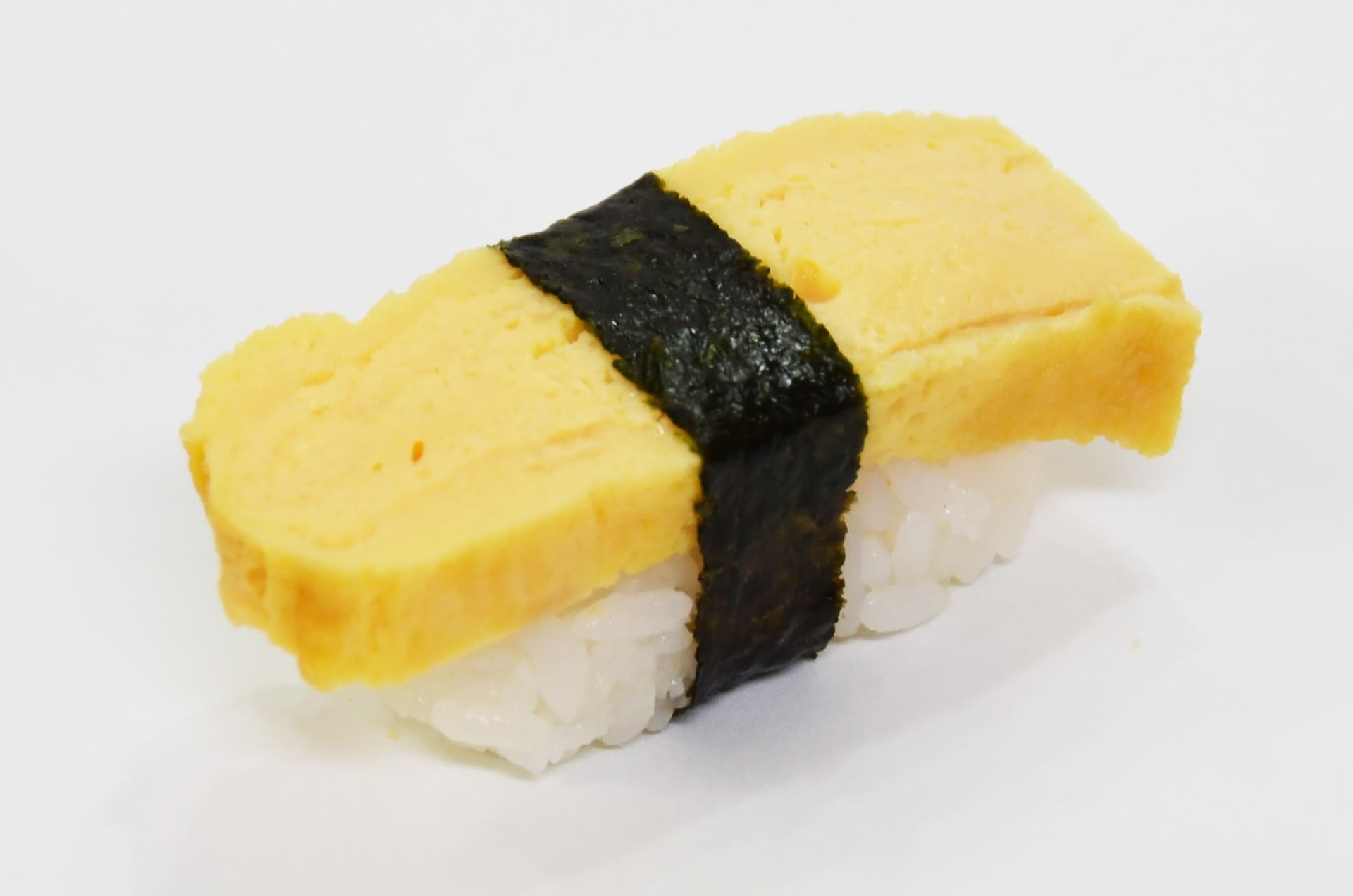 There are lots of sushi toppings except seafood, and sweetened egg is very familiar to Japanese as a classic sushi menu. The sweet Japanese omelette is served on rice and rolled with seaweed that matches well with it.
Should you add Wasabi to sushi?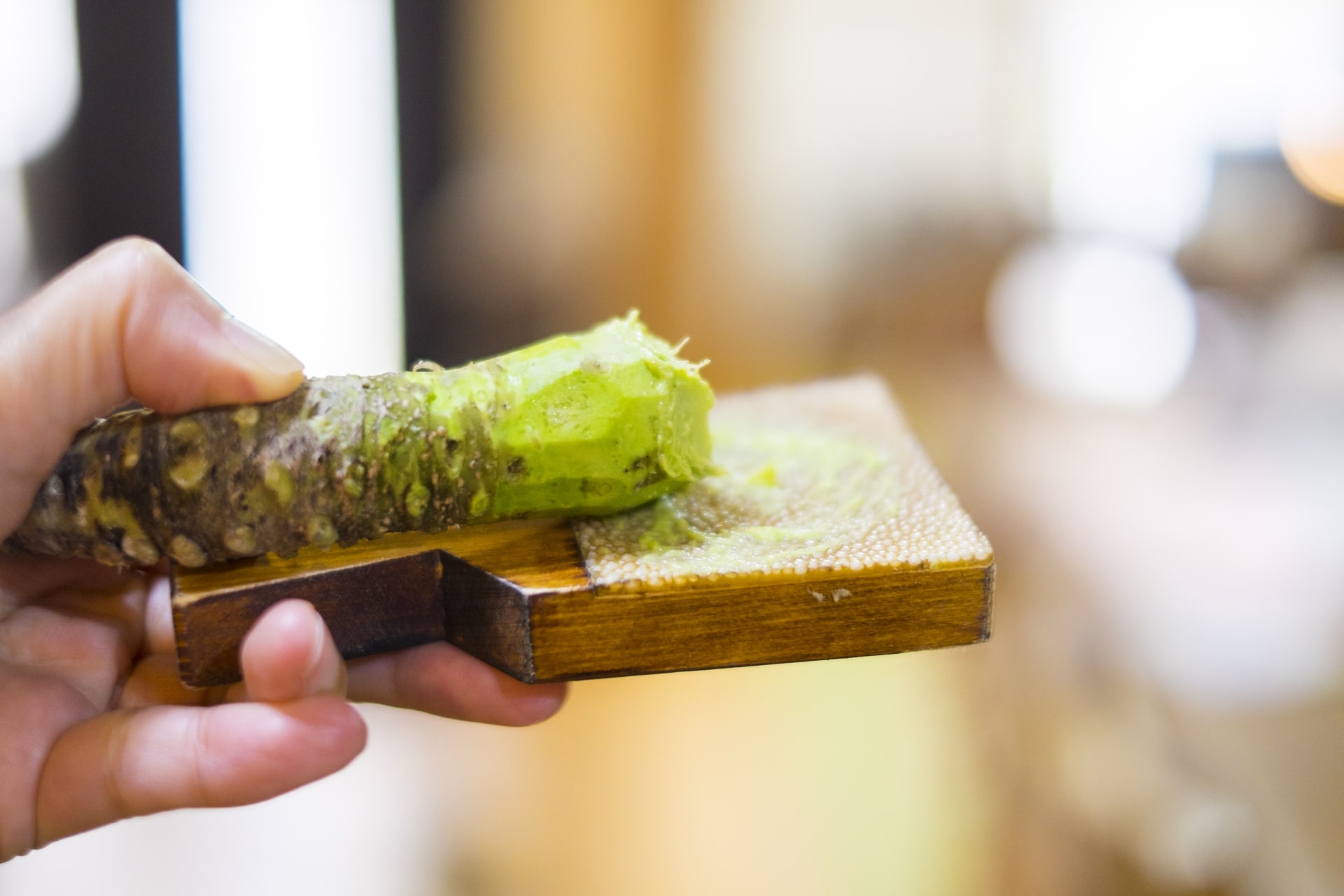 If you eat sushi, you will see light green paste between rice and a sushi topping. It is named wasabi (Japanese horseradish) and tastes spicy and hot, which matches well with sushi. Most Japanese people like wasabi served with sushi, but you can order the one without wasabi. Just try a piece of sushi with it to find out if you like it.
---
▽This Complete Sushi Guide also introduces all about the authentic Japanese sushi▽
If you are interested more details about sushi, check these popular guide books, too!
▶︎The Complete Guide to Sushi and Sashimi: Easy-to-follow recipes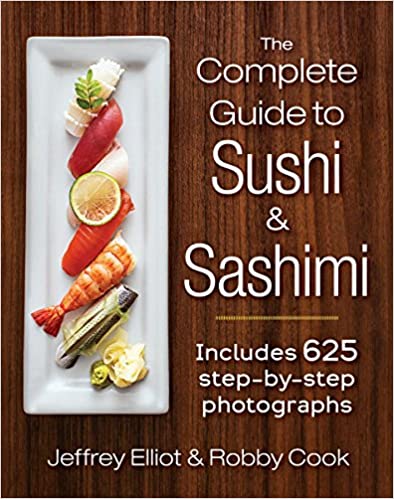 ▶︎Sushi Chef: Sukiyabashi Jiro: The book about the legendary sushi chef famous for the movie Jiro Dreams of Sushi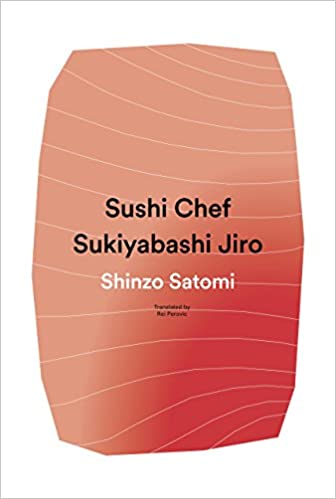 Then, what you should research the next is where to eat sushi. Here are nice recommendations for sushi lovers traveling in Japan.
▷ 10 Best Sushi Restaurants in Tokyo
▷ 7 Best Sushi Restaurants in Ginza
▷ 3 Best Sushi Restaurants in Tsukiji
▷ 5 Best Sushi Restaurants in Shibuya
▷ 5 Best Sushi Restaurants in Shinjuku
▷ 7 Best Sushi Restaurants in Kyoto
▽Related Articles▽
---