5 Best Sushi in Sapporo
Best Sushi Restaurants in Sapporo, Hokkaido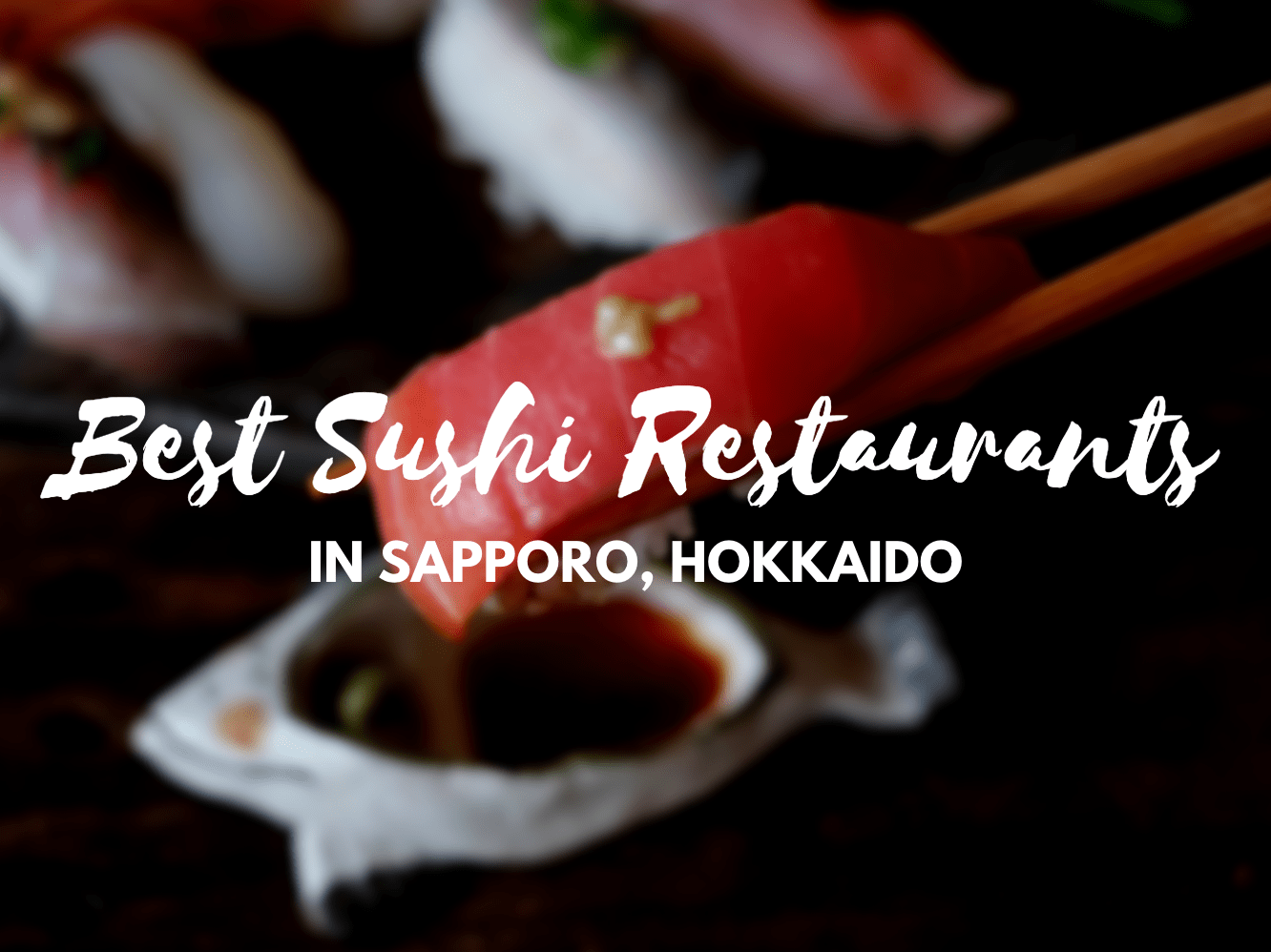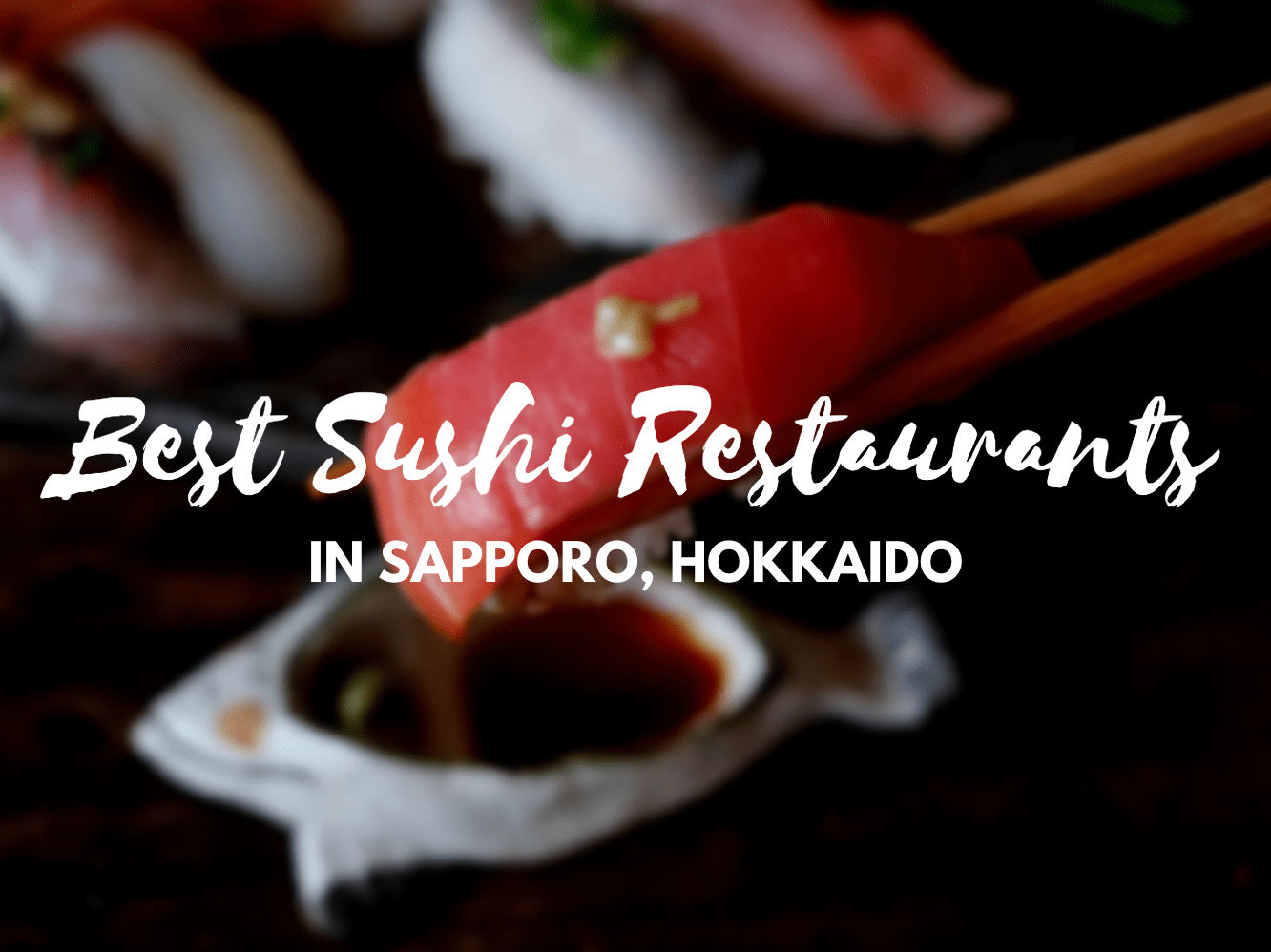 Sapporo is the capital of Hokkaido, which has attracted more tourists from all over Japan and the world recently. Some travelers visit Sapporo in winter for snow festivals and skiing and others travel to Sapporo and neighborhoods in summer for seasonal flowers and breathtaking driving routes. Food is one of the highlights on the trip to Sapporo, which you can enjoy throughout the year. The prefecture surrounded by the sea receives the benefits from the nature, and fresh seafood is one of them.
Sapporo is also famous as one of the best cities for eating the freshest Sushi in Japan. High-quality ingredients caught in the sea gather in Sapporo from all around Hokkaido. There are numerous Sushi restaurants in Sapporo, so today, I'd like to pick out 5 best Sushi in Sapporo from luxury Sushi bars with Michelin stars to belt-conveyor restaurants. You can experience the authentic Sushi with seasonal fish in Sapporo more affordably than the metropolitan area in Japan.
*Please note that this article contains affiliate links.
1. Sushi Himeshara
For luxurious Sushi experiences, Sushi Himeshara (すし姫沙羅) is the best restaurant for you in Sapporo. The top-rated Sushi restaurant won the 2 Michelin stars before its relocation in 2017. There are is the only one menu at Sushi Himeshara, which consists of Sushi pieces cooked with the best ingredients of the day the master chef carefully selects. You can also enjoy sipping a glass of Japanese Sake with the finest Sushi. Its limited seats are fully booked early, so it is highly recommended to make a reservation before you leave your country!
▶ Make a reservation at Sushi Himeshara
Access: 12 mins walk from Nishijuhatchome Station Station (西18丁目駅)
Business hours: 17:00-19:00 and 19:30-21:30
Closed: Wednesday
Price range: 20,000-30,000 yen
2. Maru Zushi
Maru Zushi (まる鮨/○鮨) is a 1 Michelin starred Sushi restaurant, located in the Sapporo's nightlife area Susukino. The luxurious sushi bar has visited by gourmets from all around the country since it opened in 1988. The chef picks up over 10 pieces of Sushi and some appetizers with the freshest seasonal ingredients for you. There are only 9 seats in front of the counter, and you can enjoy watching the chef cooking the Sushi pieces up close.
▶ Make a reservation at Maru Zushi
Access: 5 mins walk from Susukino Station (すすきの駅)
Business hours: 17:30-21:00
Closed: Sunday, Holiday and New Year's Holiday
Price range: 20,000-30,000 yen
3. Susukino Sushikin
Susukino Sushikin (薄野 鮨金), which started its business in 1972, is one of the top-rated Sushi restaurants with 1 Michelin star in Susukino, Sapporo. About 10 Sushi pieces are served in the course including Hokkaido's specialties like crabs and sea urchin. Susukino Sushikin is also famous for its lineup of Japanese Sake which go well with the dishes. If you want to experience the luxury Sushi in the Japanese cozy atmosphere, book your seats of Susukino Sushikin as soon as possible.
▶ Researvation for Susukino Sushikin
Access: 2 mins walk from Susukino Station (すすきの駅)
Business hours: from 18:00 and from 20:00
Closed: Wednesday
Price range: 20,000-30,000 yen
4. Sushizen
The long-established Sushi restaurant Sushizen opened in 1971 in Susukino, Sapporo, and it now has three branches in Sapporo. The branch in Susukino Sushizen Susukino (すし善 すすきの店) is famous as the 1 Michelin star restaurant. The freshest ingredients caught in Hokkaido are cooked with the chef's mastered techniques. There are 3 Sushi courses with a wide price range, and each course includes 7-9 pieces, other gorgeous dishes and desserts. It is especially proud of the specialties such as Japanese-style omelette (which is available for the only guest) and sea urchin.
Access: 5 mins walk from Susukino Station (すすきの駅)
Business hours: 17:00-24:00
Closed: Sunday
Price range: 15,000-20,000 yen
Official Website: https://sushizen.co.jp/en/
5. Nemuro Hanamaru JR Tower Stellar Place
Nemuro Hanamaru JR Tower Stellar Place (回転寿司花まる JRタワーステラプレイス店) is, the belt conveyor style Sushi restaurant in Sapporo, is one of the most popular local Sushi chains in Hokkaido. It offers authentic Sushi dishes with seasonal fresh seafoods including the specialties fatty tuna and yellowtail. For tight budget travelers, this Sushi restaurant is strongly recommended to have the finest Sushi dishes as you want. Nemuro Hanamaru JR Tower Stellar Place also has great accessibility since it is connected directly from Sapporo Station.
Access:2–3 mins walk from Sapporo Station (札幌駅)
Business hours: 11:00–23:00 (everyday)
Price range: 2,000-3,000 yen
Explore the rich food culture in Sapporo with a popular food tour guided by a local expert! "Sapporo Bar Hopping Food Tour" offers visitors an amazing food experiences by hopping local Izakaya pubs and try authentic local foods including fresh seafood. You can also experience the local nightlife and get to know about Japanese drink culture through the tour. Clink the link below for more details about the tour 🙂
---
▽This Complete Sushi Guide introduces all about the authentic Japanese sushi▽
You may wonder what to eat in Sapporo since the delicious city has no shortage of food options apart from Sushi. However, don't miss the chance to eat the freshest Sushi at the restaurants above, which should be on the top of your list for future dining in Sapporo. For more info about Sapporo and Hokkaido, check out these articles below.
▽Related Articles▽
▼Editor's Picks▼
---