Sapporo Food Guide: What to Eat in Sapporo
7 Best Restaurants in Sapporo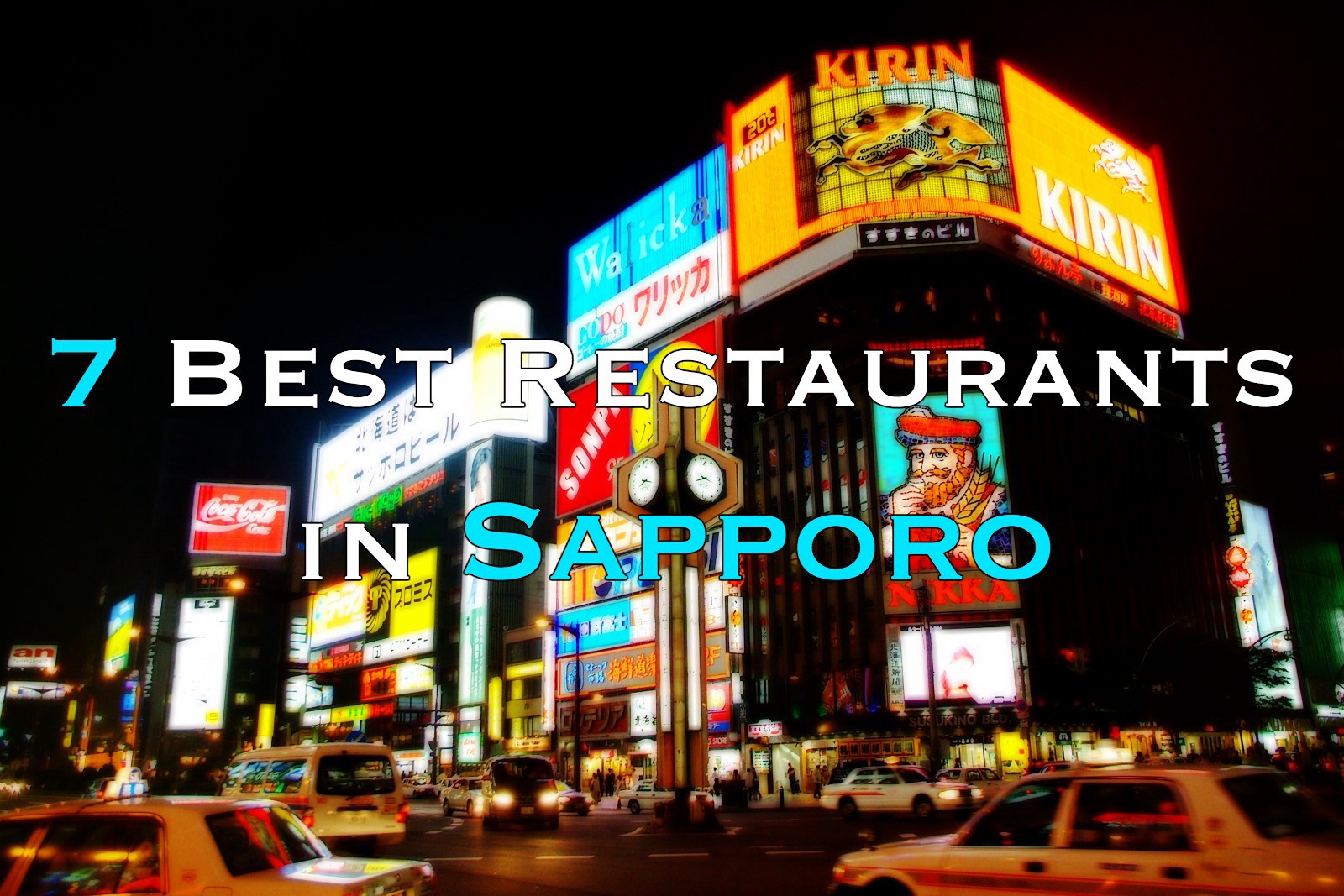 Hokkaido attracts visitors all year round. In summer time, colorful flowers flourishing in tremendous fields and the beautiful nature fascinate visitors. Another popular season is winter when white snow covers vast land and attracts skiers from all around the world who admire its finest powder snow. Also millions of people visit the biggest snow festival in the country in February.
Besides the beautiful gifted nature, one of the biggest attractions in Hokkaido is its delicious local food. The prefecture is best known for its rich seafood production and local specialties such as Ramen, Mutton BBQ, diary products, etc. Especially in the capital city, Sapporo, a huge option for eating out is offered and tourist will never be bored of dining out in this delicious city.
In this Sapporo Food Guide, I'd like to introduce 7 best restaurants in Sapporo, offering authentic local dishes. If you are planning to visit Sapporo Snow Festival, or to stay over at Sapporo during your trip in Hokkaido, they could be the best option for you to dine out!
Enjoy delicious Hokkaido local food including Sapporo Ramen and Fresh Seafood Sushi!
*Please note that this article contains affiliate links.
---
1. Soup Curry & Dining Suage+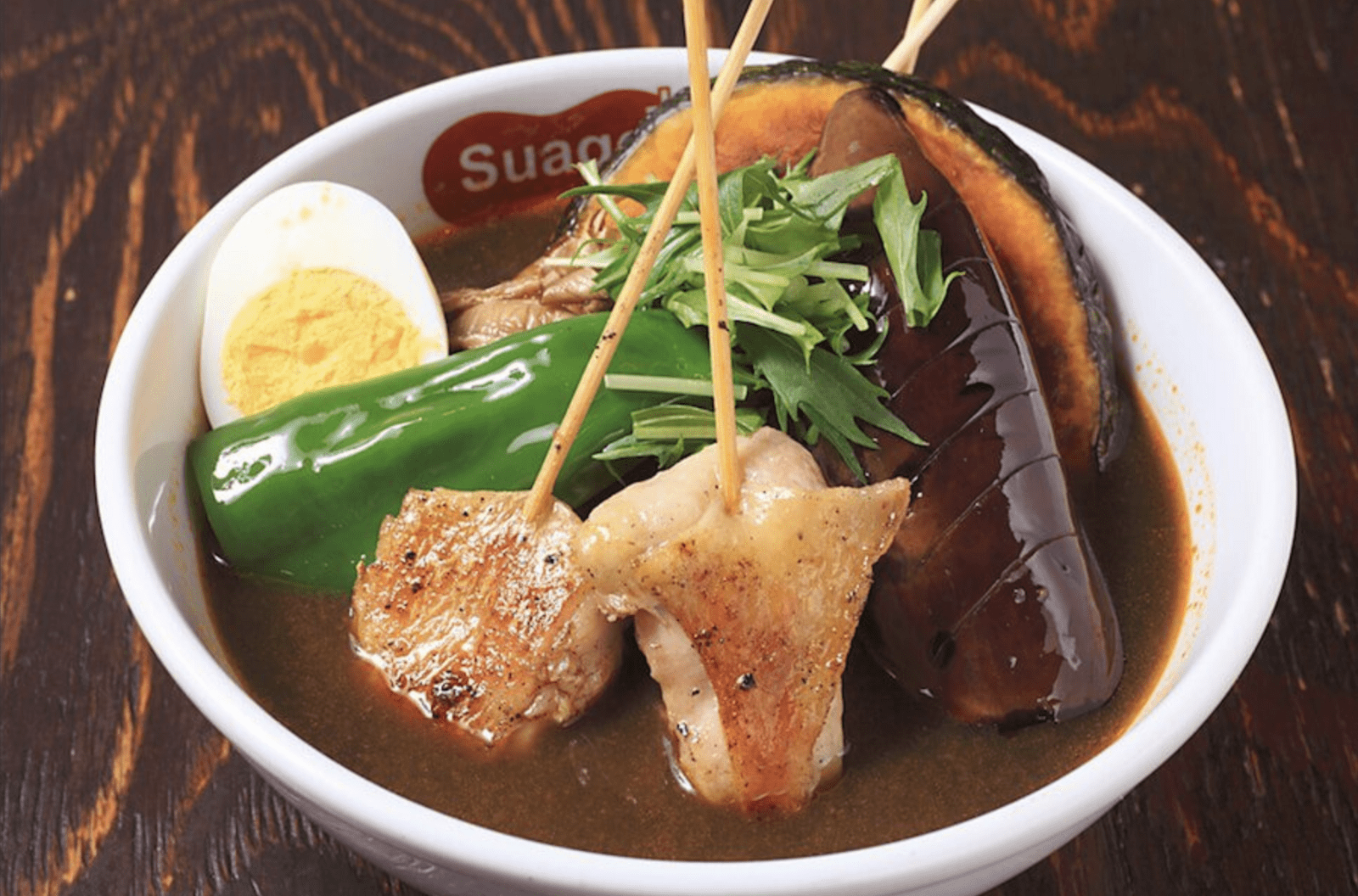 Hokkaido is known as the birthplace of Soup Curry in Japan, and there are numbers of soup curry restaurants which serve their signature dishes by blending original spices. Soup Curry & Dining Suage+ (すあげプラス) is one of most popular soup curry spots among locals.
Their signature curry dish is served with various kinds of local vegetables, topped with roast chicken, stewed pork, etc, and the special rice blended with red rice which is rich in protein and vitamins. Vegetarian option is also available. The soup curry can be chosen from two flavors: Standard or Coconuts, and with 6 different levels of spiciness. English menu is also available.
The restaurant is located only few minutes away from Susukino Station, the busiest district of Sapporo City.
Access: 2 mins walk from Susukino Station (すすきの駅)
Hours: 11:30-22:00 (everyday)
Budget: JPY1,000–2,000
Genre: Soup Curry
Website: http://www.suage.info/
2. Ramen Shingen Minami-6 joten
The old fashion Japanese Ramen restaurant, Ramen Shingen (らーめん信玄 南6条店) is located in the heart of Sapporo and easy to spot by its symbolic yellow signboard.
Ramen Shingen is originally from Ishikari City, which is located a slightly north of Sapporo City. Their significant Ramen dish is with Miso flavor.
Ramen is a very popular dish in Hokkaido and a number of towns have their special Ramen dishes. In Sapporo, Miso Ramen is the signature flavor and Shingen is one of the most popular places to eat it.
There are two types of Miso flavors on the menu: Echigo (spicy) and Shinshu (mild). Create your own Ramen dish by choosing the hardness of noodle and richness of soup. You can say Koime (濃いめ) for richer flavors and Usume (薄め) for lighter.
Along with Ramen dishes, their fried rice is another must-have specialty on the menu, which is secretly popular among regulars. With the great quality for the value, it's highly recommended for budget travelers.
Access: 10 mins walk from Susukino Station (すすきの駅)
Hours: 11:30–1:00 of the next day (everyday)
Budget: JPY1,000
Genre: Ramen
3. Daruma Honten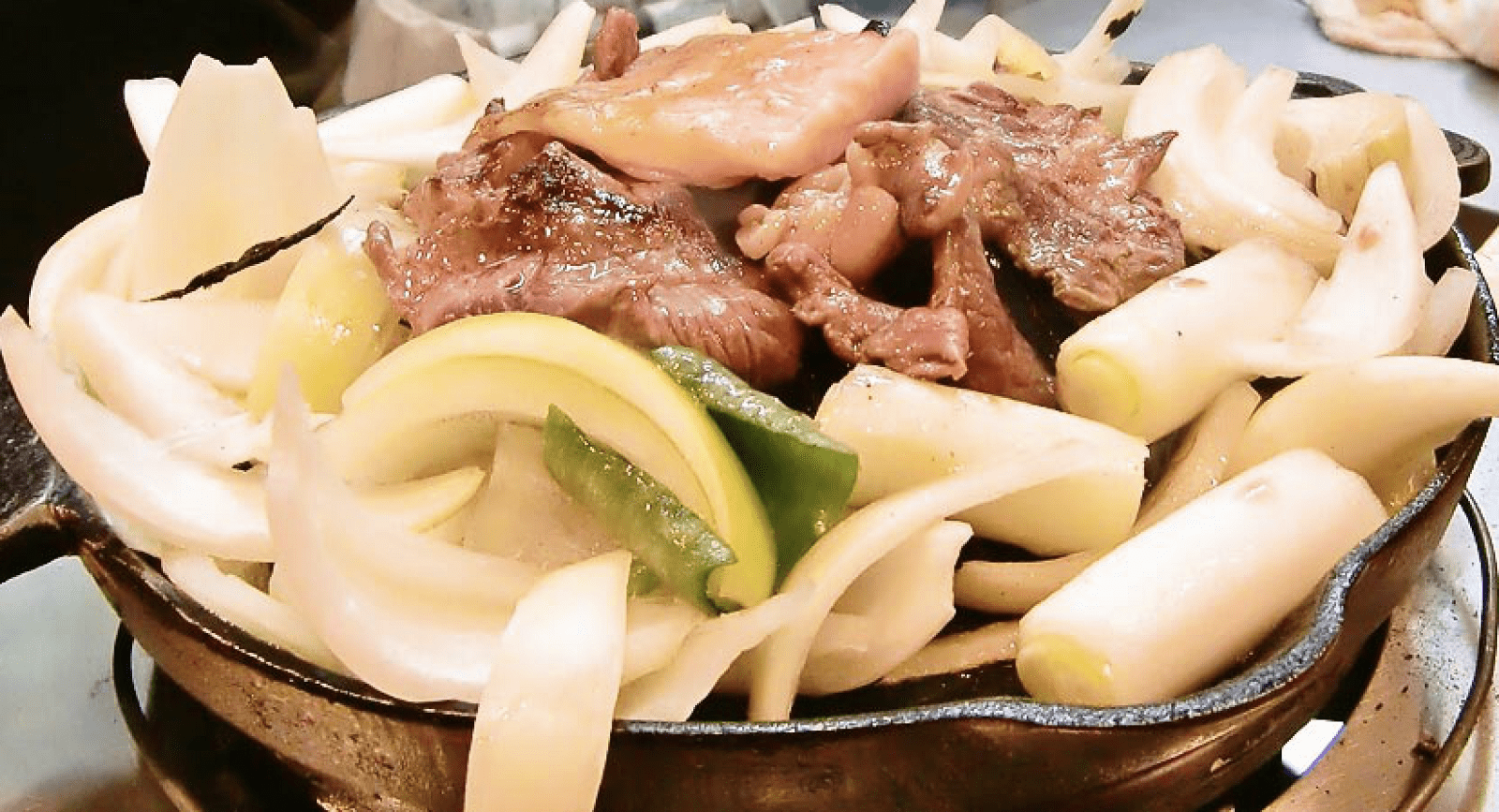 Jingisukan (mutton BBQ) is one of the most popular dishes from Hokkaido, and Daruma Honten (だるま 本店) is the first choice for trying this dish. Daruma is a Jingisukan restaurant which has over 60 years history, and there are currently four stores in Sapporo City.
The restaurant is specialized on only one dish, Jingusukan, and each table has a clay cooking stove with a special Jingisukan plate. Fresh lamb and mutton meat is stored daily and served with special sauce with well selected local vegetables.
The restaurant offers warm and friendly hospitality. As soon as guests are seated at tables, a plate of vegetable and meat are brought and set on a hot plate by staff (the first plate of vegetables are on the house.) At the head branch, Kirin draft beer is served, and various kinds of beer are served in other branches, such as Sapporo Beer and Asahi Beer.
Access: 10 mins walk from Higashi-Kuyakusho-Mae Station (東区役所前駅)/7 mins by taxi from Sapporo Station (札幌駅)
Hours: 17:00–3:00 of the next day
Close: New Year Holidays
Budget: JPY2,000–3,000
Genre: Jingisukan (lamb and mutton BBQ)/Seafood
Website: http://best.miru-kuru.com/daruma/contents/access/index.html
4. Nemuro Hanamaru JR Tower Stellar Place
Nemuro Hanamaru (回転寿司花まる JRタワーステラプレイス店) is a Nemuro City based franchised Sushi restaurant which has ten branches in Hokkaido and two in Tokyo. The belt conveyor style Sushi restaurant offers authentic Sushi dishes with seasonal fresh seafood products.
Besides the great quality of fresh seafood, the warm and vibrant hospitality of the staff is another great attraction of the restaurant.
Although Nemuro Hanamaru offers casual and friendly atmosphere, the quality of seafood is top notch. Fatty tuna and yellowtail are the most recommended items, and a various side dishes are also served such as the savory egg custard made with local crab, which is another must-have dish here.
The restaurant has great access since it can be accessed directly from Sapporo Station.
Website: http://www.sushi-hanamaru.com/la_en/index.html
Access: 2–3 mins walk from Sapporo Station (札幌駅)
Hours: 11:00–23:00 (everyday)
Budget: JPY2,000-3,000
Genre: Sushi
5. Sapporo Beer Garden
Enjoy chilled beer with all you can eat Hokkaido local dishes such as Jingisukan (Mutton BBQ), Sushi and Crab! Sapporo Beer Garden is run by one of the biggest Japanese beer companies, Sapporo Beer and situated in its museum site.
Eating spaces are located at several areas in the historical building made with red bricks, such as the spacey "Kessel Hall" which has the giant beer-brewing cauldron/kessel made in 1912, and "Trommel Hall" which is the classical dining hall from Meiji Period. Private dining rooms are also available.
Authentic Hokkaido dishes can be enjoyed with Japanese BBQ in all you can eat style, such as Sushi with delicious local seafood products, King Crab, Snow Crab and Jingisukan (lamb and mutton BBQ) served with selected local vegetables. And of course, fresh beer from the tap.
It's located only a few stops away from Sapporo Station, or within 10 mins by taxi.
Access: 10 mins walk from Higashi-Kuyakusho-Mae Station (東区役所前駅)/7 mins walk from Sapporo Station (札幌駅)
Hours: 11:30-22:00
Close: December 31st
Budget: JPY3,000–5,000
Genre: BBQ/Buffet
Website: https://www.sapporo-bier-garten.jp/global/english.html
6. Ebisoba Ichigen Sohonten
If you have already tried all typical flavors of Ramen such as Soya, Salt, Miso and Tonkotsu, then you may wanna go for Ebisoba for the new Ramen experience. Ebisoba Ichigen Sohonten (えびそば一幻 総本店) is a popular Ramen restaurant founded in Sapporo City, offering unique Ramen dish with shrimp broth soup. The shrimp broth is cooked everyday freshly from numerous heads of sweet shrimps, and has very rich in flavor and savory.
Shrimp broth Ramen dishes are available with three different flavors: Soya Sauce, Salt or Miso, and moreover the soup can be blended with Tonkotsu soup (pork broth) as you wish. Besides soup, the thickness of noodles can be selected.
The unique shrimp Ramen looks and tastes like no other ordinary Ramen dishes as it's served with pickled ginger and crunchy tempura flakes in a red bowl topped with juicy and aromatic sliced pork belly and boiled egg.
Along with Ramen, try delicious side dishes such as a shrimp rice ball and gyoza dumpling!
Access: 15 mins walk from Exit No. 2 of Nakajima-Kōen Station (中島公園駅)
Hours: 11:00-3:00 of the next day
Close: Wednesday
Budget: JPY1,000
Genre: Ramen
7. Gotsubo (五坪)
Gotsubo is a restaurant specialized in Oysters, and surprisingly it's served from $1 only. As its name says, the restaurants has only 5 Tsubo space (Tsubo is Japanese units based on a square, and 5 Tsubo equals 16.5 m2) with 5 seats inside and a stand-up eating counter outside.
When it comes to Oysters, the most famous religions are in west Japan, such as Hiroshima and Okayama Prefectures, but Akkeshi City in Hokkado is also a great Oyster production. It's hard to believe that a such good quality large piece of Oyster is served only with $1.
Enjoy it with raw or grilled, and lemon squeeze or ponzu sauce (citrus flavored soya sauce) which go perfectly with the rich oyster juice.
Besides, other shellfish such as Whelk and grilled Scallop with butter soya sauce are as good as Oysters, and they are perfect combinations with beers. The restaurant is located in Susukino District, the busiest district of Sapporo.
Access: 5 mins walk from Susukino Station (すすきの駅)
Hours: 18:00–2:00 of the next day (everyday)
Budget: JPY1,000–2,000
Genre: Oyster
---
Searching for a hotel in Sapporo?? Check the best deals at Klook!


Want to have an unique food experience in Sapporo?? Then join a popular food tour "Sapporo Bar Hopping Food Tour", hopping local Izakaya pubs in Sapporo City, try delicious local food and get tipsy like locals! Check out the link below for more details about the tour!
Which restaurant would you like to go most? If you are deciding where to eat out in Sapporo City out of thousands of restaurants, try these 7 restaurant and we bet you will have a great dine out experience! For more travel information in Hokkaido, please take a look at listed articles below!
▽ Related Articles▽
▼ Editor's Picks▼
---