Osaka is one of the most-visited cities by gourmands from the all over the world in Japan. They look for nice Japanese food restaurants, and Osaka offers a great number of chances to dine the most popular Japanese food: Sushi. There are various Sushi restaurants in Osaka from budget belt-conveyor restaurants to luxury Sushi bars. Today, I'd like to introduce 5 best Sushi in Osaka including Michelin-starred restaurants. You can book your seat at these restaurants in the links below.
1. Amano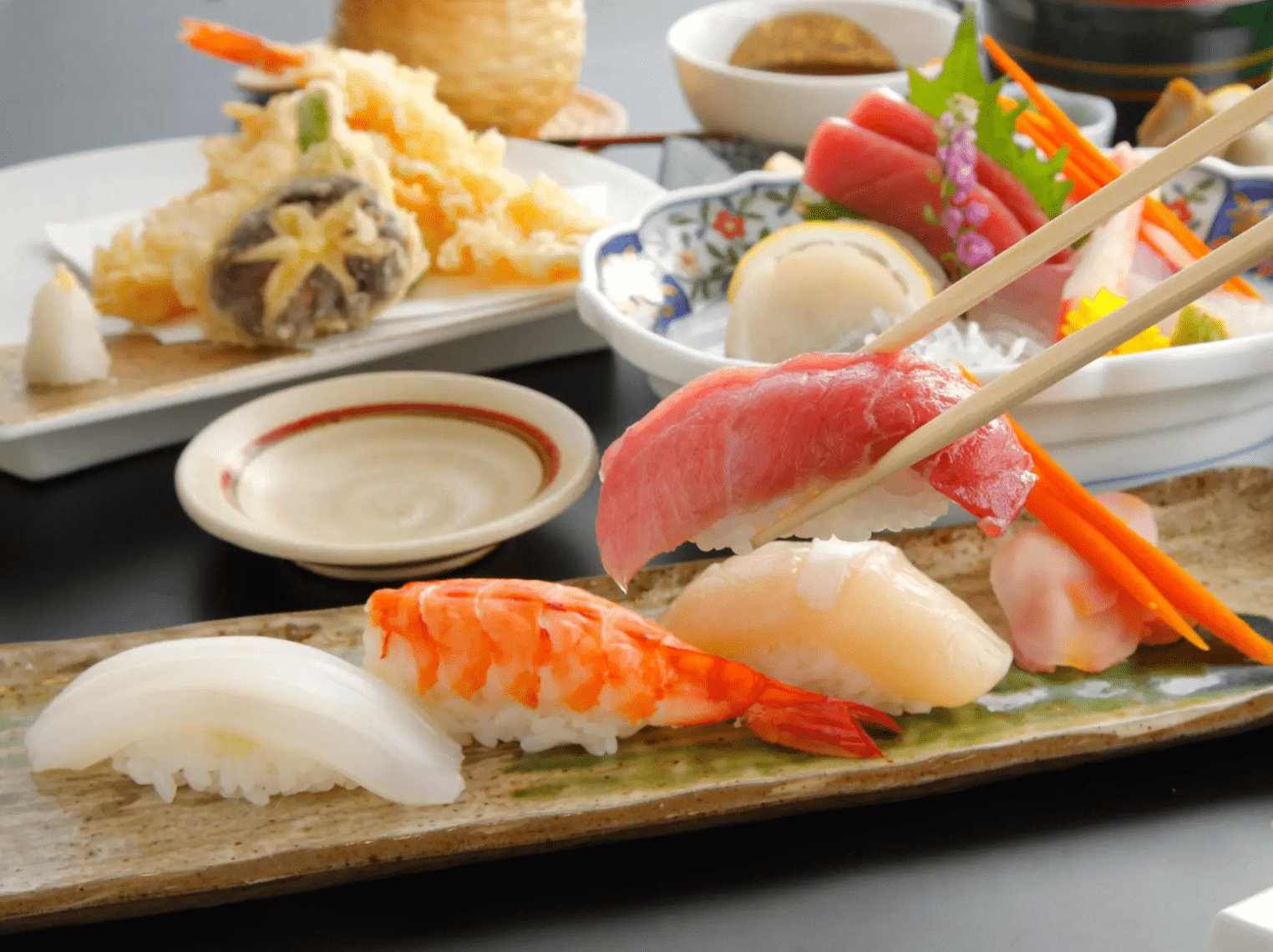 The Michelin-star Sushi restaurant Amano (あま野) is located in Fukushima, Osaka which is near the Umeda area. The top-rated Sushi spot is highly recommended to choose if you look for the quality Sushi at an affordable rate. Both quality and quantity of the course dish are offered including several a la carte dishes and 10 pieces of sushi. Make a reservation early not to miss the chance to eat them since there are only less than 10 seats in front of the counter.
Access: 1 min walk from Shinfukushima Station (新福島駅)
Hours: 18:00-23:30
Closed: Tuesday
Price: 15,000–20,000 yen
2. Nakatani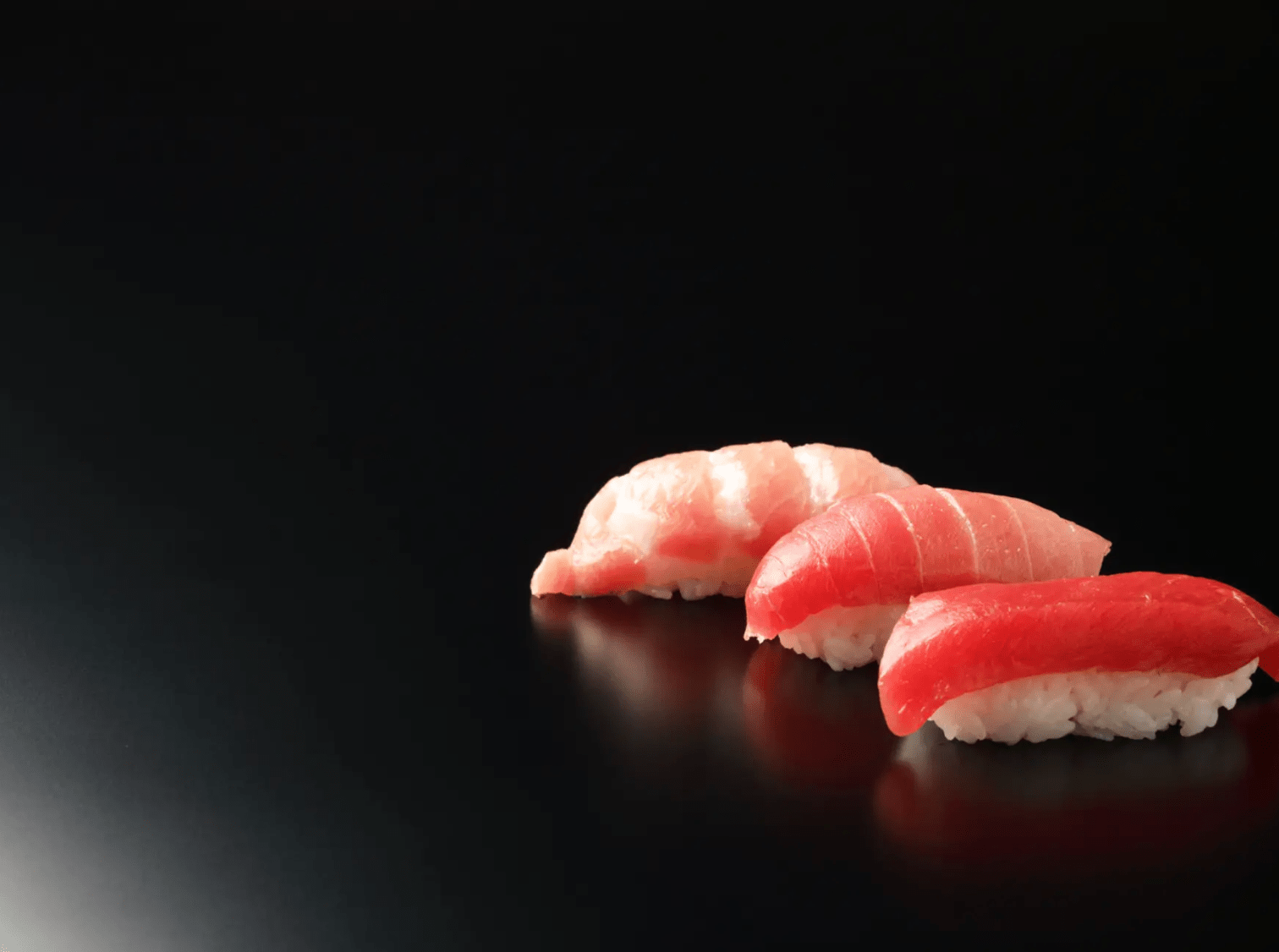 Nakatani (なかたに) with a Michelin star is one of the top-rated Sushi restaurants in Osaka, located in the Hozenji area in Dotonbori. The master chef, a good judge of fish, buys fresh and quality ingredients in Japan everyday, and makes a piece of Sushi delicately. About 10 kinds of Japanese Sake are always stocked, and the chef picks up the one suitable for you. Nakatani has only 8 seats, so it is strongly recommended to make a reservation for your sure experience.
Access: 5 mins walk from Osaka Metro Namba Station (なんば駅)
Business Hours: 17:00-23:00
Closed: Wednesday
Price: 20,000-30,000
3. Minazuki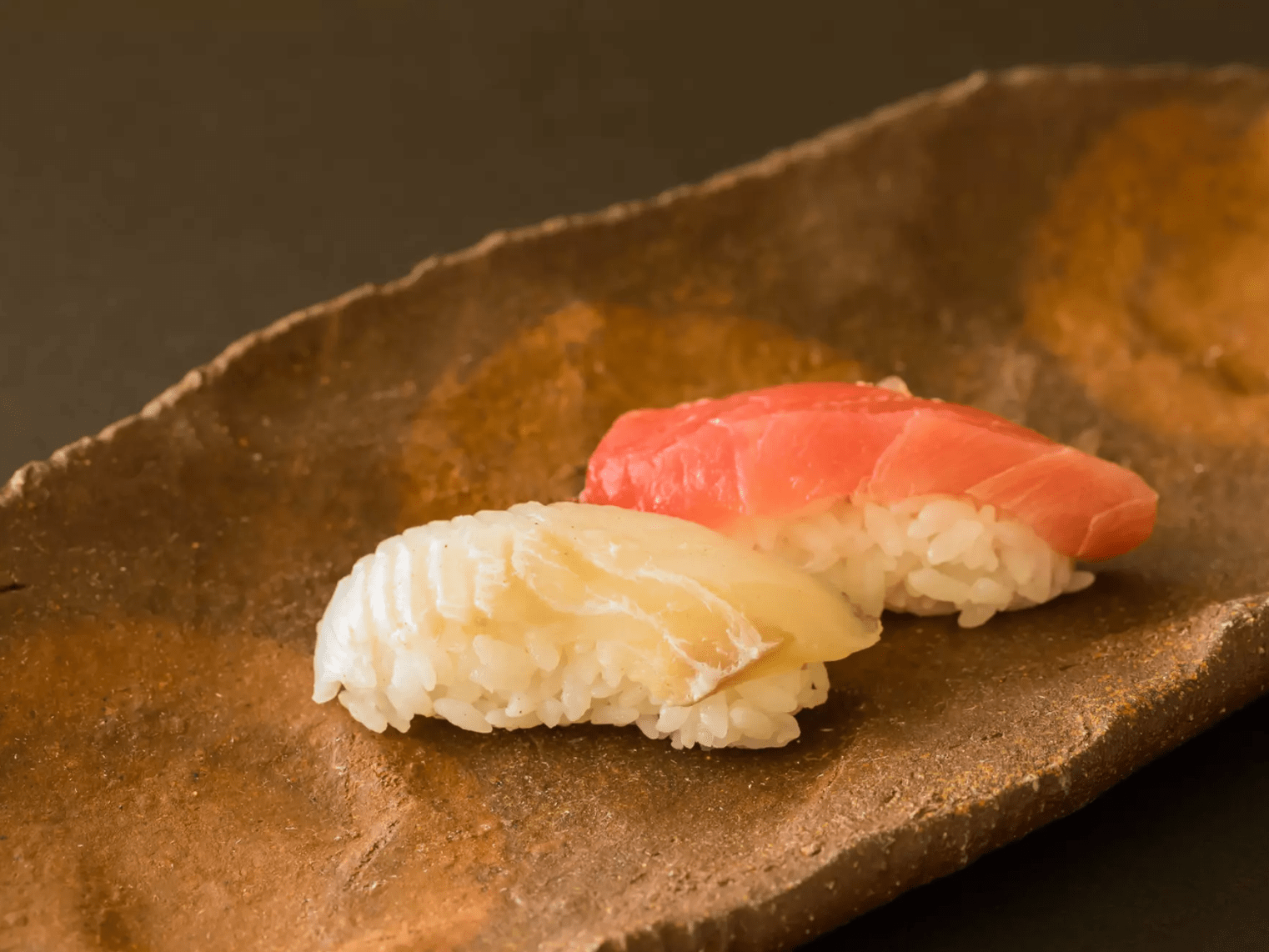 For the finest Sushi pieces in Osaka, Minazuki (美菜月) is one of the best options. It is located near Umeda Station, which is one of transportation hubs in Osaka. Sushi with a variety of ingredients started to be served after you taste some gorgeous appetizers cooked with seasonal seafood and vegetables. You can enjoy drinking some Japanese Sake which go well with the Sushi with a Michelin star.
Access: 1 min walk from Kita-Shinchi Station (北新地駅)
Business Hours: 18:00-23:00
Closed: Sunday and National Holiday
Price: 20,000-30,000 yen
4. Kurosugi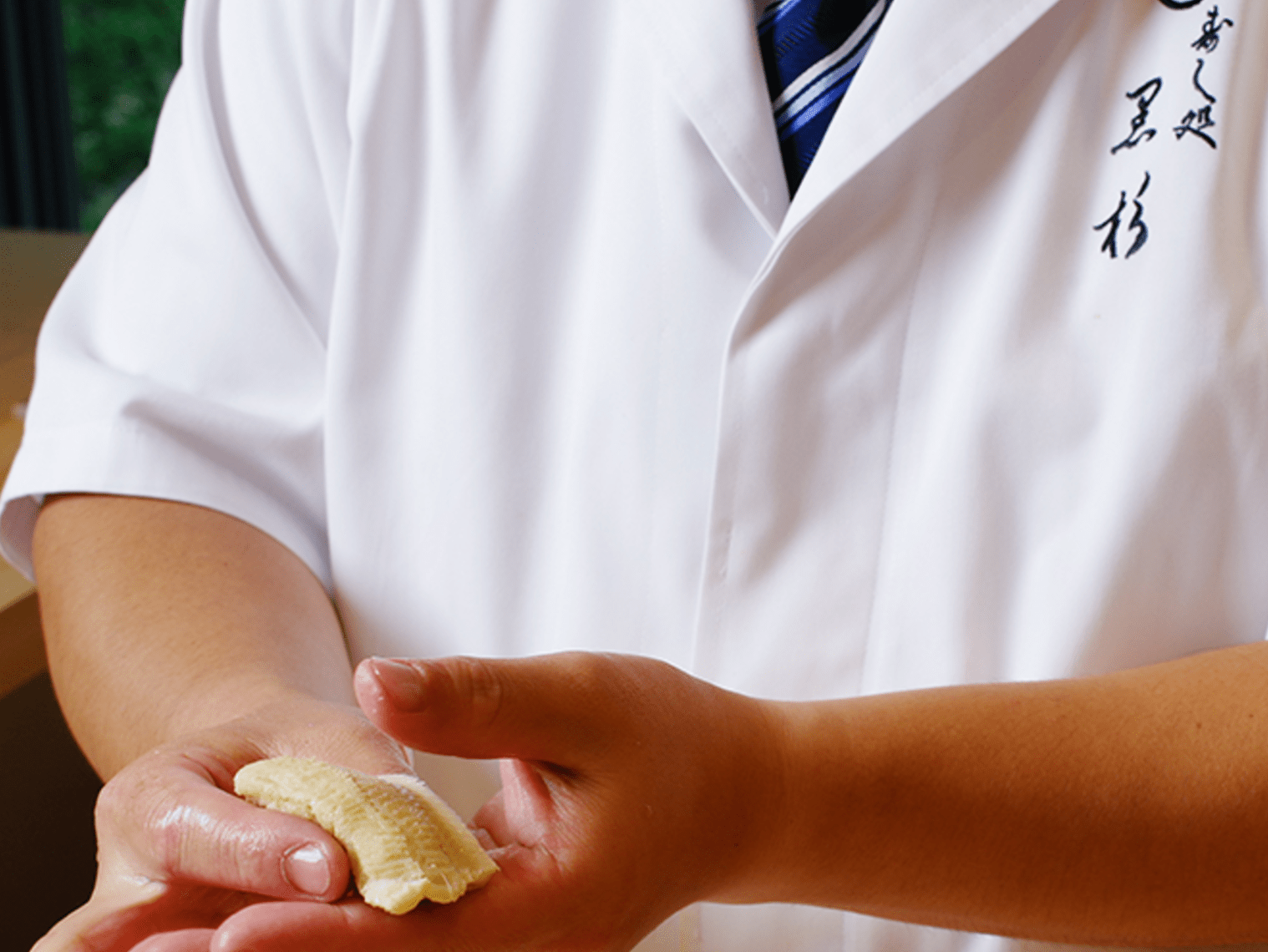 Kurosugi (黒杉), located in the Umeda area, offers the authentic Sushi cooked with the best ingredients in each season. The Omakase course includes around 10 pieces of Sushi and some a la carte dishes both in lunch and dinner time. You can enjoy experiencing the high-quality Sushi dishes more reasonably for lunch. The luxury Sushi restaurant also serves various drinks from Japanese Sake to beer and wine. Don't forget to book your seats as soon as possible anyway.
Access: 7 mins walk from Kita-Shinchi Station (北新地駅)/3 mins walk from Oebashi Station (大江橋駅)
Business Hours (lunch): 11:30-14:00
Business Hours (dinner): from 18:00 until going out of stock
Closed: Sunday and National Holiday
Price: 5,000-10,000 yen (lunch)/20,000-30,000 yen (dinner)
5. Harasho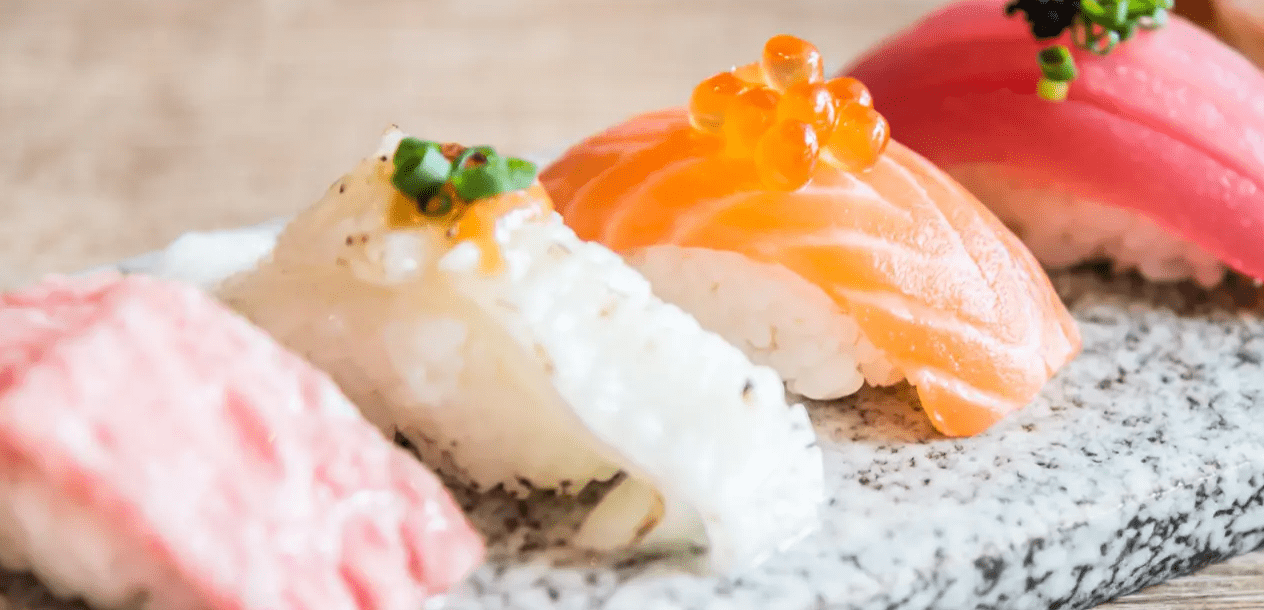 Harasho (原正) is the only Sushi restaurant which wins Michelin stars in Osaka and one of the most difficult restaurant to book a seat. For the best appraised Sushi dishes with premium fish and other ingredients, you should visit this Sushi bar, which is worth spending the price. The business hours of Harasho are divided into three parts: one for lunch and two for dinner. You can experience the finest Sushi at a little more budget rate for lunch.
Access: 5 mins walk from Osaka-Uehommachi Station (大阪上本町駅)
Business Hours (lunch): 11:30-14:00
Business Hours (dinner): from 17:30 and from 20:30
Closed: Sunday
Price: 20,000-30,000