5 Best Teppanyaki in Osaka
Find the best Osaka restaurants for Teppanyaki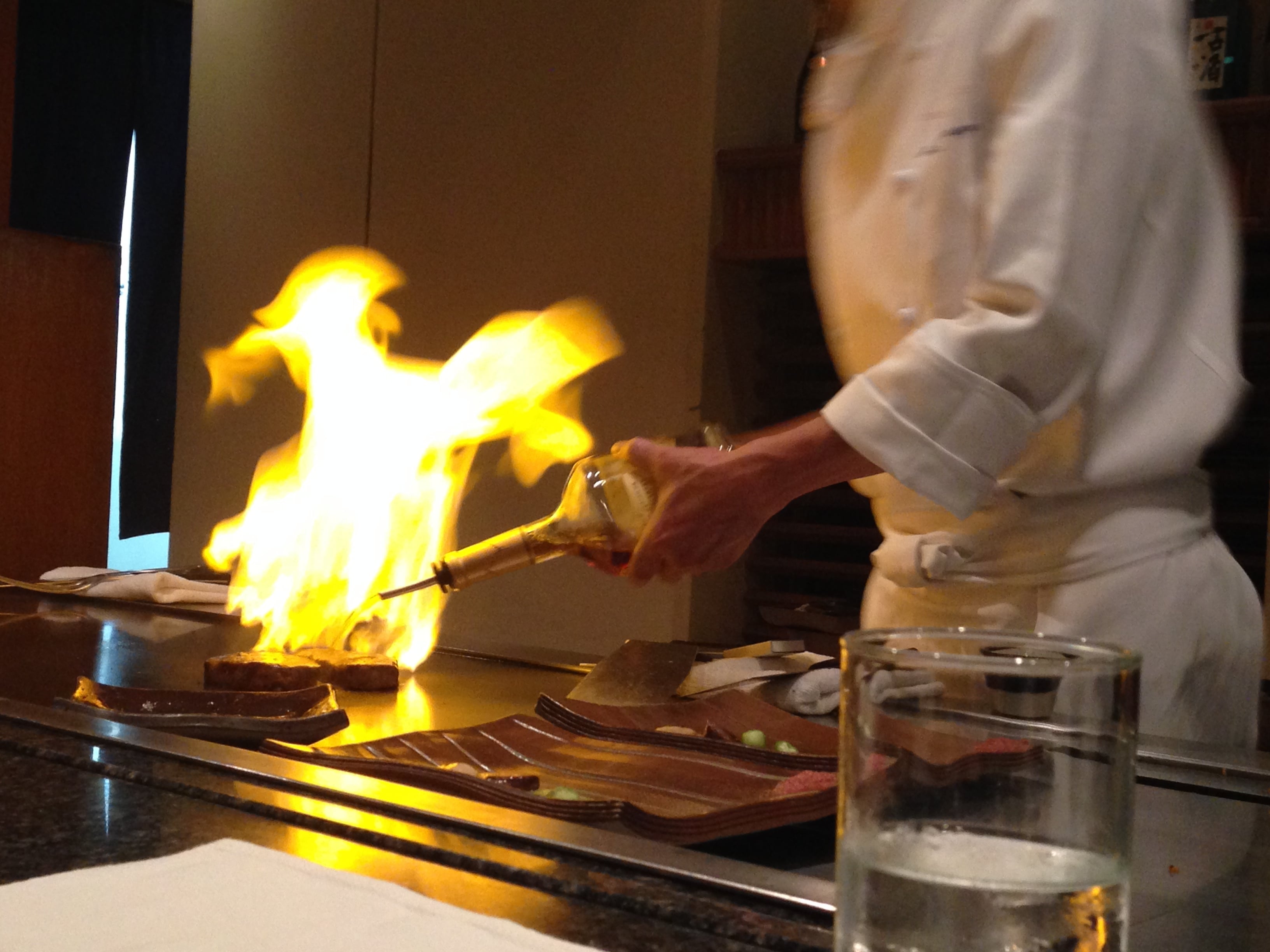 Teppanyaki(鉄板焼き) is a Japanese cuisine that is very popular abroad. This is because you don't only get to enjoy the food that is served to you, but you also get to watch how they prepare it right in front of your eyes.
Compared to other traditional Japanese cuisines, Teppanyaki is relatively expensive and therefore not very accessible at times. Especially in Osaka where there are many other options for good food.
But let me tell you that going to a Teppanyaki restaurant in Japan is totally worth it.
Depending on the restaurant, you will find many different styles and specialties. Hopefully, you will find one in this list that attracts your attention. Here are 5 of the best restaurants for Teppanyaki in Osaka!
*Please note that this article contains affiliate links.
---
1. New Okura Kitashinchi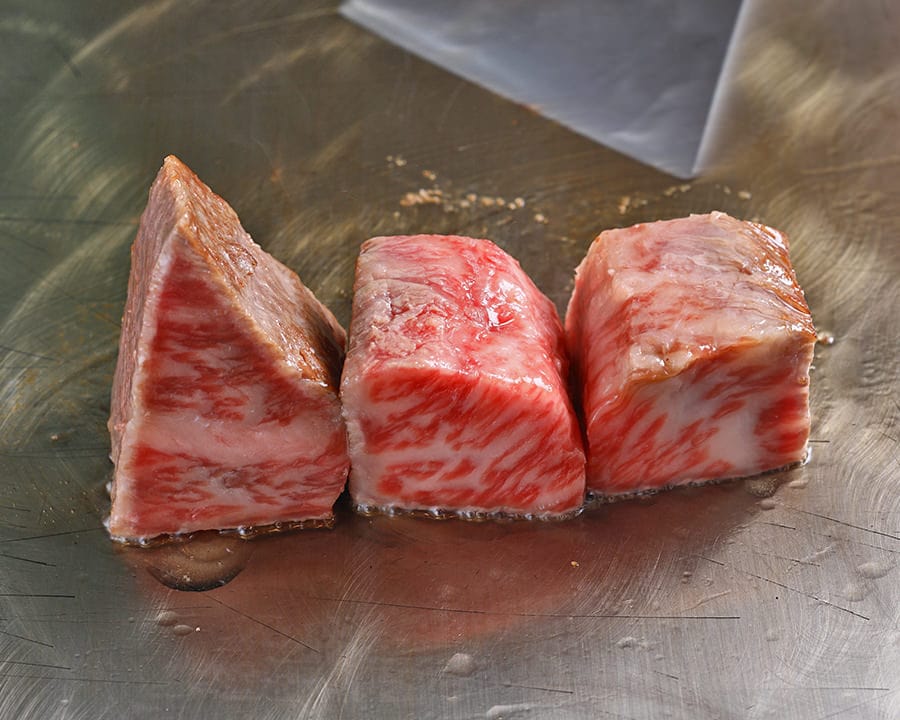 New Okura Kitashinchi(北新地 ニューオークラ) is a Teppanyaki restaurant that has been in business for over 30 years and has a strong commitment when it comes to providing the best quality meat.
This restaurant chooses to use Kobe beef which is one the best type of Wagyu out there. Not only that but here they will only use A5 rank meat which means it doesn't get any better than this.
the restaurant provides an elegant atmosphere that matches perfectly with the quality of its dishes. You can use the counter seats to celebrate a special occasion with someone, or you can make reservations for private rooms tables for small groups.
2. Teppanyaki Kiryu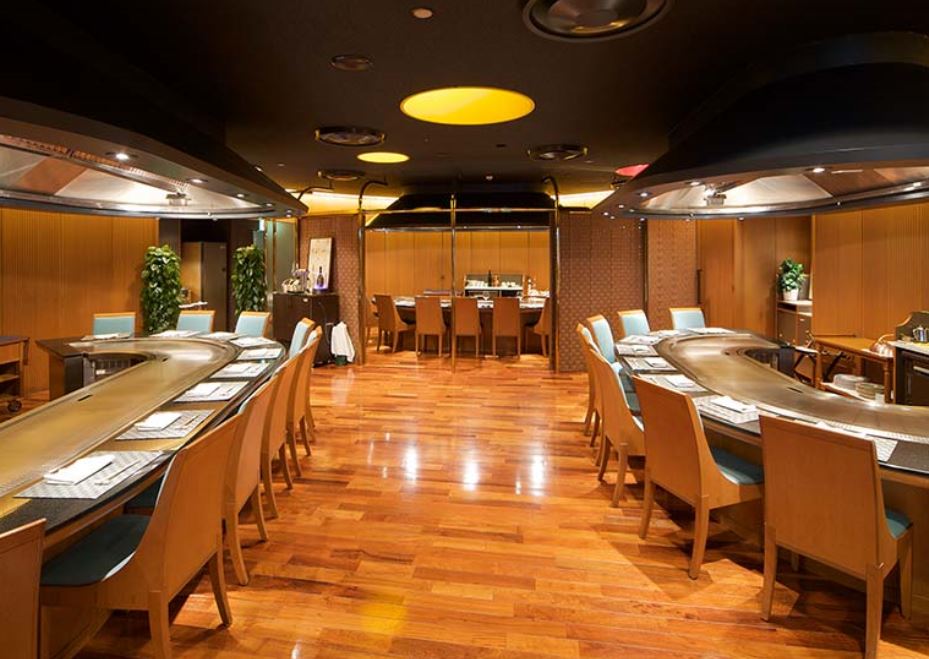 Teppanyaki Kiryu(鉄板焼 季流) is a Teppanyaki restaurant located on the 19th floor of the "Hotel Granvia Osaka". Here, you will not only enjoy high-quality food, but you will also get to enjoy the skillful performances of the chefs.
Only high-quality ingredients are used for the dishes which are a fusion between Japanese and French. The Black Wagyu beef is prepared with a special wasabi-based sauce that enhances the juiciness of the meat.
But the food is not all that is good. The Chefs are all very skilled when preparing the dishes, and will make sure that you are having a great time while waiting for your food.
<<Click HERE to make a reservation at Teppanyaki Kiryu!!>>
3. Teppan Toshimake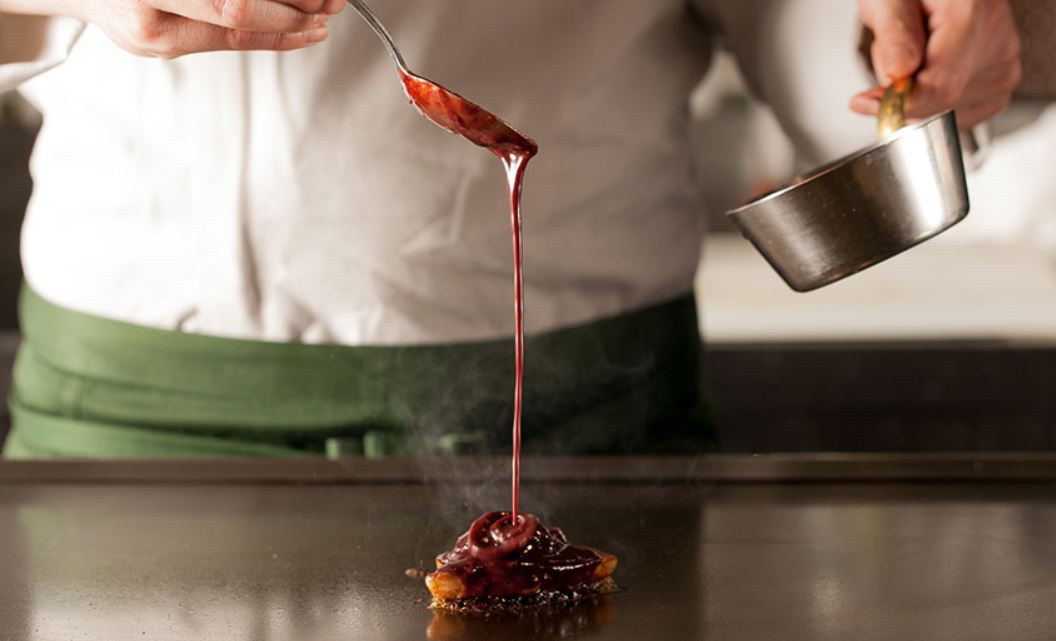 Teppan Toshimake(てっぱん豊島家) is located just a few minutes walking from Namba station.
While many Teppanyaki restaurants tend to use Kobe beef, Teppan Toshimake chooses to use Miyazaki beef. They are committed to introducing this lesser-known, but equally good beef to the Osaka scene.
But not only is the beef what makes this restaurant special, but also the great variety of wine so that you can enjoy these dishes even better. Their have over 100 brands of wine, so it is most likely that you will find one that will suit your taste.
Enjoy the great view of the famous Dotonbori as you taste the exquisite dishes.
4. Minami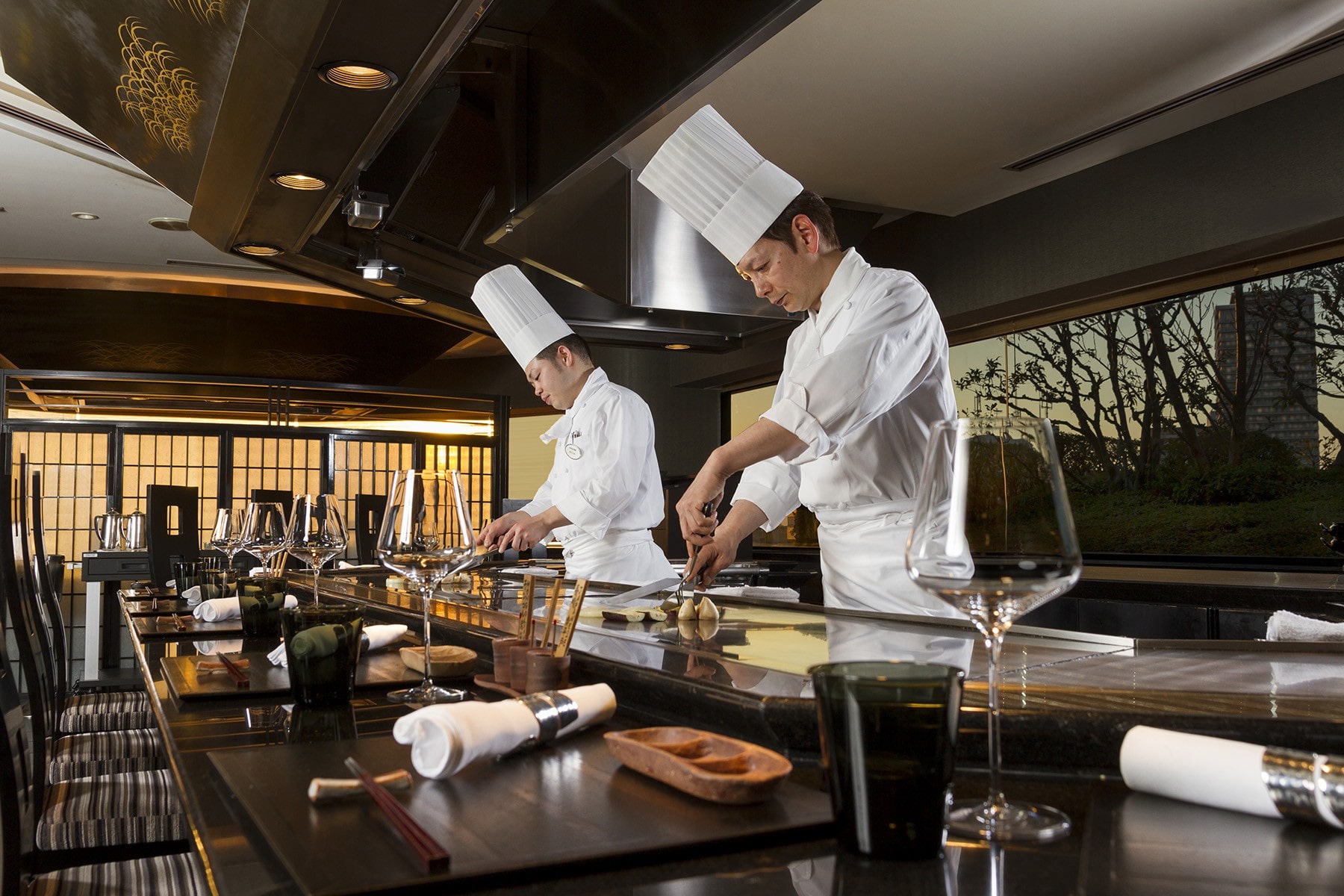 Minami(みなみ) is a Teppanyaki restaurant located on the 10th floor of the "Swissôtel Nankai Osaka".
Minami uses not only Kobe beef for their dishes, but they also have many other types of beef that are used in specific ways to provide the best dishes for you. They are also very particular about the aesthetics of their dishes, to the point that their dishes can be oftentimes spotted on social media.
Another attractive point about this restaurant is that it has private counters for 6 ~ 15 people, so if you are planning on going in a group, this may be a good choice for you.
5. Chibo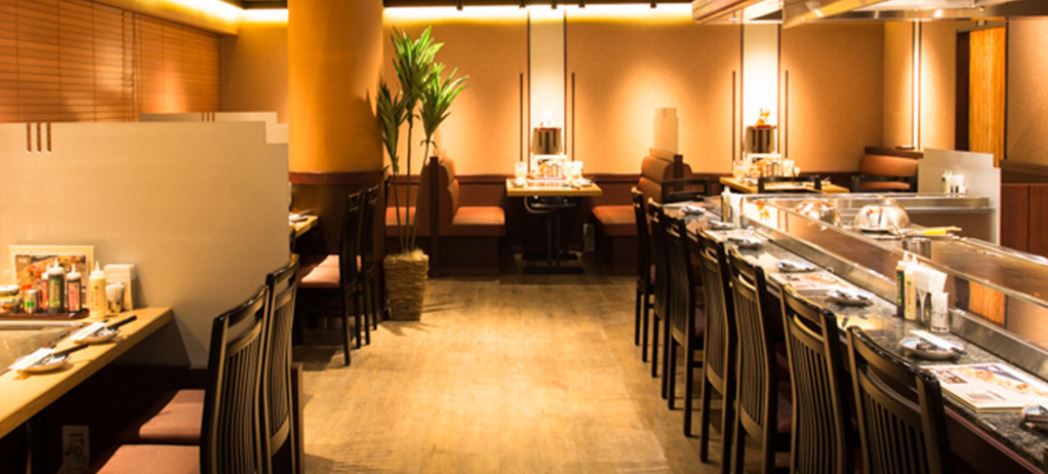 Chibo(千房) is a large chain of Teppanyaki restaurants that can be found all across Japan. Currently, there are over 65 restaurants and they even have restaurants overseas.
One of the most attractive things about Chibo is that they have 3 types of Teppanyaki restaurants which are the "Basic style", "President", and "Elegance". Each type has its own price ranges so they can satisfy a wide range of customers.
The information below is for the Chibo "Sennichimae Main Shop" which is the very first restaurant. This restaurant is the "Basic style", and as you can see in the info below, it has very reasonable pricing.
here you can enjoy not only Teppanyaki, but also Okonomiyaki and other dishes that you wouldn't usually find at Teppanyaki restaurants.
---
Want to see what else is really good at Osaka? Please check out these other articles for more ideas!
▽Related Articles▽
▼Editor's Picks▼
---